Author Joe Hill appears at the Cocteau Cinema on Monday, May 23rd at 7:00 PM to celebrate the release of his latest book, The Fireman, and participate in an interview/Q&A facilitated by George R.R. Martin. There will also be a meet-and-greet contest for you out-of-towners! Simply enter your email here: bit.ly/1Rlhi58
ABOUT JOE HILL:
Joe Hill is the author of three novels, Heart-Shaped Box, Horns, and NOS4A2, as well as a prize-winning collection of stories, 20th Century Ghosts. He also wrote a pair of comics: Locke & Key and Wraith (which ties into the world of NOS4A2). Some nice people gave him an Eisner Award for his work in funny books, which is a great honor, even if "funny"probably doesn't do a good job of describing the kinds of things that happen in the comics. Come to think of it, his comics aren't very comic either.
ABOUT THE BOOK:
From the award-winning, New York Times bestselling author of NOS4A2 and Heart-Shaped Box comes a chilling novel about a worldwide pandemic of spontaneous combustion that threatens to reduce civilization to ashes and a band of improbable heroes who battle to save it, led by one powerful and enigmatic man known as the Fireman. The fireman is coming. Stay cool.
A terrifying new plague is spreading like wildfire across the country, striking cities one by one: Boston, Detroit, Seattle. The doctors call it Draco Incendia Trychophyton. To everyone else it's Dragonscale, a highly contagious, deadly spore that marks its hosts with beautiful black and gold marks across their bodies—before causing them to burst into flames. Millions are infected; blazes erupt everywhere. There is no antidote. No one is safe.
Harper Grayson, a compassionate, dedicated nurse as pragmatic as Mary Poppins, treated hundreds of infected patients before her hospital burned to the ground. Now she's discovered the telltale gold-flecked marks on her skin. When the outbreak first began, she and her husband, Jakob, had made a pact: they would take matters into their own hands if they became infected. To Jakob's dismay, Harper wants to live—at least until the fetus she is carrying comes to term. At the hospital, she witnessed infected mothers give birth to healthy babies and believes hers will be fine too. . . if she can live long enough to deliver the child.
Convinced that his do-gooding wife has made him sick, Jakob becomes unhinged, and eventually abandons her as their placid New England community collapses in terror. The chaos gives rise to ruthless Cremation Squads—armed, self-appointed posses roaming the streets and woods to exterminate those who they believe carry the spore. But Harper isn't as alone as she fears: a mysterious and compelling stranger she briefly met at the hospital, a man in a dirty yellow fire fighter's jacket, carrying a hooked iron bar, straddles the abyss between insanity and death. Known as The Fireman, he strolls the ruins of New Hampshire, a madman afflicted with Dragonscale who has learned to control the fire within himself, using it as a shield to protect the hunted . . . and as a weapon to avenge the wronged.
In the desperate season to come, as the world burns out of control, Harper must learn the Fireman's secrets before her life—and that of her unborn child—goes up in smoke.
Tickets available at the link…
Jean Cocteau Cinema
418 Montezuma Ave Santa Fe NM 87501
(505) 992-8783
Authors Stephen Graham Jones and Dan Wells will read from their latest novels, Mongrels (Stephen Graham Jones) and Over Your Dead Body (Dan Wells), at the Cocteau on May 10th at 7:00 PM! Tickets are $10.
Jean Cocteau Cinema
418 Montezuma Ave Santa Fe NM 87501
(505) 992-8783
Author Joe Lansdale appears on Tuesday, February 23rd at 7:00 PM, as the Jean Cocteau Cinema screens an episode of the Sundance TV's "Hap and Leonard," based on the novels of Joe Lansdale. Lansdale will host a Q&A following the screening. Copies of Lansdale's books will be available for purchase. This entire event is free! Tickets at the link…
ABOUT THE SHOW:
"Hap and Leonard," featuring James Purefoy ("Rome," "The Following"), Michael Kenneth Williams ("The Wire," "Boardwalk Empire") and Christina Hendricks ("Mad Men"), will premiere Wednesday, March 2nd at 10:00 p.m. ET/PT. Set in the late 1980s, "Hap and Leonard" is a darkly comic swamp noir story of two best friends, one femme fatale, a crew of washed-up revolutionaries, a pair of murderous psycho-killers, some lost loot and the fuzz. Based on the novels by Joe Lansdale, the six-hour series event follows Hap Collins (Purefoy), an East Texas white boy with a weakness for Southern women, and Leonard Pine (Williams), a gay, black Vietnam vet with a hot temper. When Hap's seductive ex-wife Trudy (Hendricks) resurfaces with a deal they can't refuse, a simple get-rich-quick scheme snowballs into bloody mayhem. Chock full of eccentric characters, "Hap and Leonard" provides a country twist on the classic mystery thriller.
Produced by AMC Studios, the six-episode event series was developed by director/writer Jim Mickle (Cold in July, We Are What We Are and Stakeland) and writer Nick Damici (Cold in July, We Are What We Are and Stakeland). The project is executive produced by Jim Mickle, Nick Damici, Jeremy Platt and Nick Shumaker, along with co-executive producers Joe Lansdale, Linda Moran and Lowell Northrop. This project marks Mickle's and Damici's second major collaboration with Lansdale, as the pair previously collaborated on the film adaptation of Lansdale's novel Cold in July, which was selected to premiere at the 2014 Sundance Film Festival. Additional "Hap and Leonard" cast members include Jimmi Simpson ("House of Cards"), Bill Sage (American Psycho), Pollyanna McIntosh, Neil Sandilands and Jeff Pope.
Jean Cocteau Cinema
418 Montezuma Ave Santa Fe NM 87501
(505) 992-8783
Ryan Condal, show creator of COLONY, hosts a screening of two episodes at the Jean Cocteau Cinema on Thursday February 18th, 2016 at 7:00 PM! Free tickets are available at the link!
SPECIAL SERIES PREMIERE OF 'COLONY' AT THE JEAN COCTEAU! See two free episodes of 'Colony' on Thursday, February 18th at 7:00 PM. Immediately following the TV show screenings, we will host a Q&A with Ryan J. Condal, the show's creator!
ABOUT THE SHOW:
From executive producers Carlton Cuse ("Lost") and Ryan Condal ("Hercules") comes USA's highly-anticipated drama "Colony." Set in the very near future, "Colony" centers on one family's struggle to survive and bring liberty back to the people of an occupied Los Angeles.
SAG winner Josh Holloway ("Lost") stars as former FBI agent Will Bowman and Satellite Award winner Sarah Wayne Callies ("The Walking Dead") stars as his wife, Katie, in the series which takes place in a dangerous world of divided ideologies. While some choose to collaborate with the occupation and benefit from the new order, others rebel and suffer the consequences. After being separated from their son during the invasion, Will and Katie are willing to do whatever is necessary to be reunited with him. Thus, when the powerful Proxy Snyder (Peter Jacobson, "House") offers Will a chance to get his son back if he will collaborate with the occupational government, Will and Katie find themselves faced with the toughest decision of their lives. They will have to go beyond whatever they thought possible to protect their family.
Jean Cocteau Cinema
418 Montezuma Ave Santa Fe NM 87501
(505) 992-8783
Tony DiTerlizzi, illustrator and co-creator of The Spiderwick Chronicles series will have an exhibition of his incredible work at the Jean Cocteau Cinema Gallery during the month of February, with some screenings of the Spiderwick Chronicles movie leading up to a special Interview with DeTerlizzi conducted by George R.R. Martin and followed by an audience Q&A on Tuesday, March 1st at 6:30 PM! Details at the link…
About Tony DiTerlizzi:
New York Times bestselling author and illustrator, Tony DiTerlizzi, has been creating books for over a decade. From his fanciful picture books like The Spider & The Fly (a Caldecott Honor book), to chapter books like Kenny and The Dragon and the WondLa trilogy, Tony always imbues his stories with a rich imagination. With Holly Black, he created the middle-grade series, The Spiderwick Chronicles, which has sold millions of copies, been adapted into a feature film, and has been translated in over thirty countries. In 2014, he teamed up with Lucasfilm to retell the original Star Wars trilogy in a picture book. This year, a highly-anticipated collection of his early work, REALMS: The Roleplaying Game Art of Tony DiTerlizzi was released. October will see the debut of The Story of Diva & Flea, a collaboration with fellow kid's lit bestseller, Mo Willems. Tony's work has been featured in Time magazine, USA Today, CNN, PBS, the BBC and The Today Show.
Jean Cocteau Cinema
418 Montezuma Ave Santa Fe NM 87501
(505) 992-8783
Press Release:
The Jean Cocteau Cinema is so very excited to screen Peter Beagle's film version of The Last Unicorn.  Peter will be here for book and artwork signing.  This is a rare treat!
The Last Unicorn is a fantasy novel written by Peter S. Beagle. It follows the tale of a unicorn, who believes she is the last of her kind in the world and undertakes a quest to discover what has happened to the others. It has sold more than five million copies worldwide since its original publication, and has been translated into at least twenty languages (prior to the 2007 edition). In 1987, Locus ranked The Last Unicorn as number five among the 33 "All-Time Best Fantasy Novels", based on a poll of subscribers.
Showtimes and appearances by Mr. Beagle are: Friday, March 13 at 6:00 PM; Saturday March 14 at 2:00 PM and 7:00 PM.
Tickets available at the link…
Jean Cocteau Cinema
418 Montezuma Ave Santa Fe NM 87501
(505) 992-8783
Author Kim Harrison a.k.a Dawn Cook will appear at the Jean Cocteau Cinema on Tuesday September 30th at 7:00 PM to read from her final installment of the Rachel Morgan/Hollows Series, "The Witch with No Name." The reading will include an interview/Q&A facilitated by our own George R.R. Martin.
The Witch with No Name follows bounty hunter Rachel Morgan as she attempt to save the soul of her best friend Ivy and the rest of the living vampires. Rachel will risk everything to keep the demonic ever-after and our own world from utter destruction at the hands of fanatics a battleground between a literary star and a demented murderer. Their lives are linked by secrets long buried but never forgotten.
Kim Harrison (Dawn Cook) is a New York Times Bestselling Author primarily known for Rachel Morgan/Hollows – an urban fantasy series set in an alternate history where a worldwide pandemic caused by genetically modified tomatoes led to the death of a large portion of the world's human population
Jean Cocteau Cinema
418 Montezuma Ave Santa Fe NM 87501
(505) 992-8783
Actor Gethin Anthony (Renly Baratheon – Game of Thrones) appears along with Director Mark Raso to introduce a sneak preview screening of their film Copenhagen at the Jean Cocteau Cinema Wednesday September 24th at 6:00 PM!
Jean Cocteau Cinema
418 Montezuma Ave Santa Fe NM 87501
(505) 992-8783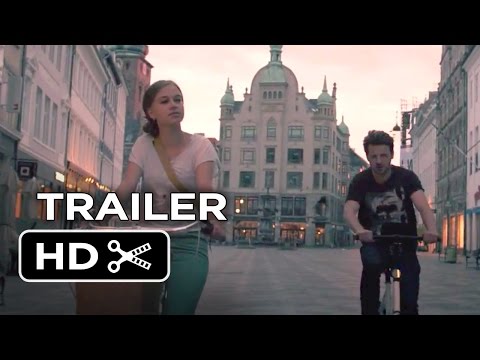 Neil Gaiman & Amanda Palmer return to the Jean Cocteau Cinema for another show, appropriately titled –  Another Night of Random Stuff with Neil & Amanda, on Sunday September 21st at 7:00 PM!
TICKETS ON SALE
BOX OFFICE OPENS THURSDAY SEPTEMBER 11 AT 12:00PM. YOU MUST REFERENCE #DEFLOWER
TWO WAYS TO PURCHASE:
1. CALL THE JEAN COCTEAU CINEMA BOX OFFICE AT (505) 466-5528. YOU MUST REFERENCE #DEFLOWER
2. VISIT THE JEAN COCTEAU CINEMA BOX OFFICE – 418 MONTEZUMA AVE SANTA FE NM, 87501.
Neil Gaiman is an English author of short fiction, novels, comic books, graphic novels, audio theatre and films. His notable works include the comic book series The Sandman and novels Stardust, American Gods, Coraline, and The Graveyard Book. He has won numerous awards, including the Hugo, Nebula, and Bram Stoker awards, as well as the Newbery and Carnegie medals. He is the first author to win both the Newbery and the Carnegie medals for the same work, The Graveyard Book (2008). In 2013, The Ocean at the End of the Lane was voted Book of the Year in the British National Book Awards.
Amanda Palmer is an American performer who first rose to prominence as the lead singer, pianist, and lyricist/composer of the duo The Dresden Dolls. She has had a successful solo career, is also one-half of the duo Evelyn Evelyn, and is the lead singer and songwriter of Amanda Palmer and the Grand Theft Orchestra.
Jean Cocteau Cinema
418 Montezuma Ave Santa Fe NM 87501
(505) 992-8783
Screenwriter Edward Khmara appears at the Jean Cocteau on Sunday September 7th at 6:30 PM to introduce a unique screening of his Oscar-nominated film, LadyHawke. The screening will be followed by Q&A.
Ladyhawke is an iconic fantasy film released in 1985 which stars Michelle Pfeiffer, Matthew Broderick, and Rutger Hauer.
Philipe Gastone, a thief, escapes from the dungeon at Aquila, sparking a manhunt. He is nearly captured when Captain Navarre befriends him. Navarre has been hunted by the Bishop's men for two years, ever since he escaped with the Lady Isabeau who the Bishop has lusted after. Navarre and Isabeau have a curse that the Bishop has placed on them that causes Navarre to be a wolf during the night and Isabeau to be a hawk during the day. Navarre insists that Philipe help him re-enter the city to help him kill the heavily guarded Bishop – Written by John Vogel
Edward Khmara is a writer and actor, also known for Enemy Mine (1985) and Dragon: The Bruce Lee Story (1993).
Tickets available at the link…
Jean Cocteau Cinema
418 Montezuma Ave Santa Fe NM 87501
(505) 992-8783