August 22, 2016 by Colin Solan
Filed under Animation, Comic Books, Comic Strips, Convention News, Cosplay, Manga, Maryland, Movies, Other, Science Fiction and Fantasy, Television, Video Games, Webcomics
Press Release:
The 17th annual Baltimore Comic-Con returns to the Baltimore Convention Center the weekend of September 2-4, 2016. Tickets are available now for General Admission, VIP, and Harvey Awards! As is the case every year, we have received a steady stream of requests for our Panel schedule — details are now ready for release, and we're really excited to share them with you!
Friday will feature a panel on our 2016 Baltimore Comic-Con Yearbook featuring the cast of Archie Comics, a spotlight on J.M. DeMatteis, and numerous panels featuring some of the industry's largest publishers including DC, IDW, and Valiant Entertainment!
Saturday, publisher panels include Marvel, BOOM! Studios, and Archie, spotlight panels on Joe Giella, Al Jaffee, John McCrea, Guest of Honor Kevin Eastman, and media guests Candice Patton, Kristian Nairn, and Sean Astin, and a drawing demonstration from Adam Hughes.
Sunday, learn about the connection between music and comics, world building, Mighty Morphin Power Rangers, and attend spotlights on Steve Englehart, Howard Chaykin, Soman Chainani, and media guest Hayley Atwell!
We also continue our series of cosplay-oriented panels throughout the weekend, featuring topics of interest to both participants and spectators alike.
And, of course, don't let your children miss the excitement scheduled for the Kids Love Comics Pavilion!
FRIDAY SEPT. 2ND
(Please note, all times and panels shown are subject to change.)
 Room 339-342
2:30-3:30 – Valiant 101: New Fans Start Here!
You've seen the reviews, you've heard the buzz… Now find out why Valiant Entertainment has taken fans and critics by storm as the most acclaimed comic book publisher! Join us here for a one-of-a-kind introduction to the largest and most acclaimed independent superhero universe in comics! From X-O Manowar and Faith to Bloodshot Reborn and Divinity, get the stories behind Valiant's biggest heroes and find out where to jump on board right here with an in-depth tutorial that's perfect for new fans!
3:45-4:45 – DC Comics: Rebirth
Moderator: Dan DiDio
Talent: Keith Giffen, Tom King, Hope Larson, Paul Levitz, Yanick Paquette, James Tynion IV
DC Comics is the talk of fandom, thanks to Rebirth, Hanna Barbera, and overall, great storytelling! Find out what's new and upcoming from some of your favorite key DC Comics contributors whose unique voices add to the DC Comics experience!
5:00-6:00 – IDW Publishing: The Big Panel!
Come experience the latest from IDW! Join VP of Marketing Dirk Wood, along with the legendary Walter Simonson and other surprise guests as they detail current plans, awesome futuristic plans, and much more. Prizes, announcements, and Q & A! More than that too, but what else do you need?
Room 343-344
2:30-3:30 – J.M. DeMatteis Spotlight
Award-winning writer J.M. DeMatteis began his career in the late-'70s working on DC Comics' horror line of books. In 1980, he moved over to Marvel, where he worked onThe Defenders and Captain America. He is currently working with long-time collaborator, Keith Giffen on DC's Scooby Apocalypse, as well as The Adventures of the Augusta Wind Vol. 2: The Last Story and The Last One from IDW Publishing. Join DeMatteis, along with moderator Robert Greenberger, for a look back at his amazing career!
3:45-4:45 – Power Pack Panel
The Power children – Alex, Julie, Jack, and Katie -have an encounter with a spaceship and become the super team, Power Pack! Power Pack was a surprise hit for Marvel in the 1980s and the characters remain popular today. Join creators Louise Simonson and June Brigman for a fond look back at the early days of Power Pack!
5:00-6:30 – Drawing with Allison Sohn
Join Allison Sohn as she takes a penciled drawing all the way through to a finished color portrait using Copic Markers and other tools. Attendees are encouraged to ask questions while Allison works, and have some fun while picking up some pointers and new tricks!
Room 345-346
2:30-3:30 – Cosplay 101
Who should you cosplay? How do you put a costume together? What about props? What should you know your first time out on the con floor as a cosplayer? Come learn from cosplay veterans about how to get started, how to put your costume together, and some great tips for strutting your stuff.
3:45-4:45 – Ray VS. Rob Presents: Crucial Crisis Comics!
Ray and Rob are back and CRAZIER than ever! They will fight…we mean debate comics and movies 2016, and they will be introducing CRUCIAL CRISIS COMICS! The upstart independent comic company! What are they about? What do they offer? Find out with Ray VS. Rob!
5:00-6:00 – Sewing Patterns
Ever have trouble finding a pattern for a costume you're making? Do you break out into a cold sweat when you pull pattern pieces out of an envelope? Does the idea of modifying a pattern overwhelm you? Put a stop to the fear–Han is here to teach you about sewing patterns, how to read and use them, and tips and tricks for modifying your patterns.
Room 347-348
2:30-3:30 – Making Comics: Behind the Scenes
Ever wonder how your favorite monthly comics are made? It's a team effort with plenty of challenges. Learn what everyone does and why, from editor to writer, penciller, inker, and colorist. A panel of pros will walk you through how a book is made, what the challenges are, and where the magic happens. Panelists include: writer Amy Chu (DC Comics/Vertigo), artist Dominike Stanton, inker Mark Morales (Spider-Man, Thor), and writer/editor Louise Simonson.
3:45-4:45 – The Archie Comics: Baltimore Comic-Con Yearbook Panel!
Artists from across the industry have come together to put their spin on the Archie characters for this year's Baltimore Comic-Con Yearbook! Learn about how Archie and the gang have impacted their lives and why everyone's favorite teens are flexible enough to be drawn in any style! Join designer Thom Zahler and artists Andrew Pepoy, Brandon Peterson, Steve Conley, Barry Kitson, and Archie Comics President Mike Pellerito for this Archie art showcase panel!
5:00-6:00 – The Pulp Roots of Comics
Before Bruce Wayne saw his first bat, millionaire playboys, scientists, detectives, and athletes fought against the forces of evil in the dime pulp magazines. Reading these inspired the first generation of comic book creators, so join Howard Chaykin, Paul Levitz, and Ron Marz in a lively discussion of what made them tick and why those heroes endure today. Moderated by Robert Greenberger.
Kids Love Comics Pavilion Workshop Area
4:00-5:00 –  Drawing Cartoon Werewolves with Chris Flick
Vampires seem to be the "cool" monsters these days. Werewolves never get any love. But Chris Flick will show you step-by-step how to create a lovable, cute cartoon werewolf using suggestions from the crowd!
5:00-6:00 – Cosplay Crafts with Gina Super Sox
Gina makes clothing for superheroes to wear! Okay, they are everyday folks dressed as superheroes, but she makes them look super. The seamstress of Super Sox Shop will discuss making clothing and fabric crafts. She'll also help you design your own felt superhero symbol to take home and attach to a shirt or cape
SATURDAY SEPT. 3RD
(Please note, all times and panels shown are subject to change.)
Room 339-342
11:00-12:00 – Archie Comics: 75 Years of Storytelling
Celebrate the 75th Anniversary of Archie and the gang in this must-see panel featuring writers and artists from your favorite Archie Comics! Join Archie Comics President Mike Pellerito, Archie writer Mark Waid, Betty & Veronica writer/artist Adam Hughes, and Afterlife With Archie artist Francesco Francavilla for a look back on what has made Archie great for 75 years and a look ahead at what's coming next!
12:15-1:15 – Tom King and Jamie S. Rich in Conversation
The Sheriff of Babylon is the amazing tale of mystery and intrigue set in Baghdad in 2003. Drawing on his personal experiences, writer Tom King spins an engrossing tale. King sits down with Vertigo Group Editor Jamie S. Rich to discuss the series, making comics, and their respective careers.
1:30-2:30 – Kevin Eastman Spotlight
Kevin Eastman is the co-creator of Teenage Mutant Ninja Turtles, a publisher, a supporter of creator rights, and so much more. Join our Guest of Honor for a revealing look at his amazing career!
2:45-3:45 – Al Jaffee Spotlight
For decades, Al Jaffee got readers to crease the back cover of Mad Magazine to find the secret behind his Mad Fold-Ins, gave readers "Snappy Answers to Stupid Questions", is the subject of the biography Al Jaffee's Mad Life, and that's just the tip of the iceberg. Learn more about the man and his work as we turn the spotlight on the Reuben Award-winning cartoonist!
4:00-5:00 – The Marvel Panel
Civil War II has ended and it's a new era of Marvel NOW! What's next for some of your favorite Marvel characters and team? Join Greg Pak, Charles Soule, Ed McGuinness, and Mark Waid for an exciting look at the Marvel Universe!
5:15-6:45 – Monetize YOUR Comics – LINE WEBTOON Discover
Making comics and you can too! LINE Webtoon's Tom Akel will walk you through how to publish and monetize your own IP on the Discover platform and Patreon's Heather Wilder will provide details on a new partnership between LINE Webtoon and Patreon and how creators can take advantage of a new Webtoon creator investment program. Hear from creators who have published their work through Discover while building huge audiences, including Kaitlyn Narvaza (Siren's Lament, Where Tangents Meet), Boredman (Apocalyptic Horseplay/UndeadEd) and Dean Haspiel (The Red Hook).
Room 343-344
11:00-12:00 – Drawing Dinosaurs
Dinosaurs remain fascinating in popular culture from films (King Kong, Jurassic Park) to novels (The Lost World, Jurassic Park) to comics (Xenozoic Tales, Devil Dinosaur). Join artists Mark Schultz, Eric Powell, Walter Simonson, and Frank Cho as they discuss bringing these prehistoric beasts to life on the page! Moderated by Robert Greenberger.
12:15-1:15 – The Process of Writing
One of the big questions asked of writers is "how do you do it?" That's difficult to answer because there are many ways to write. Join writers J.M. DeMatteis, Paul Storrie, Amy Chu, Mark Waid, and Hope Larson as they discuss how they write. Moderated by Robert Greenberger.
1:30-2:30 – Valiant: The Future of Valiant and Beyond
With a record-setting 50 Harvey Award nominations, Valiant Entertainment is the most acclaimed publisher anywhere in comics today. Now, find out what's next for powerhouse series like Faith, Generation Zero, Britannia, Bloodshot U.S.A., Harbinger Renegades, Savage, and Divinity III: Stalinverse right here with an all-star cast of panelists including Fred Van Lente (Generation Zero) and B. Clay Moore (Savage)! The future of Valiant starts here with an exclusive round of news and announcements – only at Baltimore Comic-Con!
2:45-3:45 – BOOM! Studios: Discover New Worlds
Love reading compelling, forward-thinking comics? Interested in finding out how multiple-award-winning top 10 publisher, BOOM! Studios, has spent over a decade committed to telling great stories and nurturing talent? Moderator Filip Sablik (BOOM! President of Publishing & Marketing) discusses with creators Hope Larson (Goldie Vance), Phillip Kennedy Johnson (Warlords of Appalachia), David Petersen (Mouse Guard), James Asmus (Kong of Skull Island), and Frank Cho (Skybourne) how they explore the ever-changing comics landscape, their newest stories, and the types of projects needed in the industry.
4:00-5:00 – John McCrea Spotlight
You know John McCrea from his work on The Demon, Hitman, Mars Attacks!, and much more. This is his only convention appearance in the U.S. this year, so don't miss this opportunity to hear this fantastic artist talk about art and comics!
5:15-6:15 – Draw with Adam Hughes
Join Adam Hughes while his wife Allison Sohn helps narrate his process of going from a blank sheet of paper to a completed grayscale sketch using Warm and Cool Gray Copic markers and other tools. Adam and Allison will endeavor to answer your questions and share tips and tricks while Adam draws.
Room 345-346
11:00-12:00 – Cosplay on a Budget
You know you want to cosplay, but how can you do it without draining your wallet? Come check out some simple and creative tips and tricks for maintaining a budget while making epic cosplay.
12:15-1:15 – Building Foam Armor
Join us as we discuss how to use EVA and craft foam to enhance your costume fabrication! This lightweight and inexpensive material is a perfect resource for the beginning cosplayer. In this introductory level panel, learn the steps to creating your own cosplay armor as we discuss patterns, sealing, and strapping.
1:30-2:30 – DIY Cosplay
As cosplay has grown, many have seen very elaborate cosplay that may cost hundreds, if not thousands, of dollars. Many do not realize however that sometimes, many of the tools and props needed to cosplay we either have right at home or can be made on our own. In this panel, we will talk about how some cosplays that we want to make may be right under our nose. Hosted by Harry Crosland.
2:45-3:45 – Visionary Panel: Super-Powers Gone Wild!!
Visionary announces its first Kickstarter MEGA Project – a huge anthology collection of stories of super-powers gone wild, by a dream list of top creators! What happens when a superhuman plague sweeps the planet, thousands of people gaining powers but those powers are out of control? Is it the dawn of a Golden Age, or the final day of life as we know it? Get an epic comics event in one volume! Join a select group of these top creators for the first glimpse of this event and get in on the adventure!
EXCLUSIVE: Attend and get an exclusive chance to be involved in this project in a way no one else will! Can you help shape a world? 
Confirmed: C. Edward Sellner, Gary Cohn, Ron Marz, Steve Ellis, Lee Moder
4:00-5:00 – Changing Roles of Editors
Editing is one of the least understood aspects of comics. Now's your opportunity to learn more as well as how comic editing has changed over the years! Join past and current editors Paul Levitz, Louise Simonson, John Workman, Archie's Mike Pellerito, and BOOM!'s Dafna Pleban as they look at the role of the editor.
5:15-6:15 – Darwyn Cooke Tribute
This past year, comics lost one of its modern greats and the Baltimore Comic-Con lost a friend. Join Frank Tieri, Billy Tucci, Dirk Wood, J.G. Jones, and more for this tribute to Darwyn Cooke.
Room 347-348
11:00-12:00 – New Mutants Panel
You couldn't go wrong with Marvel's Merry Mutants in the '80s and '90s, and one of the most popular teams was the New Mutants! Join writer Louise Simonson and artist Bret Blevins as they share stories of their time together on the book!
12:15-1:15 – The PERHAPANAUTS
Todd Dezago and Craig Rousseau, John and Cat Rousseau talk with famous chupacabra adventurer CHOOPIE about his life as a member of the secret team, The Perhapanauts, and about their recent journeys INTO HOLLOW EARTH!
1:30-2:30 – Joe Giella Spotlight
Joe Giella is one of the grand masters of comics and is known to his fans for his classic work on The Flash, Green Lantern, Batman, and more, including drawing the Mary Worth comic strip! Don't pass up the opportunity to hear about Giella's life and work from the man himself! Moderated by Robert Greenberger. Sponsored by The Hero Initiative, booth 1501.
2:45-3:45 – The Fifth Beatle: Exclusive TV Pilot Reading
A reading of scenes from The Fifth Beatle TV pilot script, adapted from the award-winning graphic novel based on the life of Beatles manager Brian Epstein, and shooting in 2017. This will be followed by a discussion of the process of adaptation, using the selected readings to highlight and explore how the TV series will be both similar and different to the hit graphic novel. Additionally, exclusive new Kyle Baker art from the The Fifth Beatle: Expanded Edition graphic novel (Dark Horse / in stores Oct 25) will be revealed. Moderated by Patrick Reed.
4:00-5:00 – The Chaykin & Cho Show
Howard Chaykin (Midnight of the Soul, American Flagg!) and Frank Cho (Skybourne,Totally Awesome Hulk) sit down to talk about anything and everything! Join them for what is sure to be an amazing hour of outrageous conversation!
5:15-6:15 – Comics Creators Consuming Coffee: Baltimore Edition
Coffee keeps creators running. Popular comics creators discuss their work was they sample the world's strongest coffee while chatting about their favorite foods and comics. With Amy Chu (writer Poison Ivy, KISS), Christy Blanch, Ron Marz, and Laura Martin.
Ballroom (4th Floor)
11:30 – Candice Patton Spotlight
Candice Patton can be seen as investigative reporter Iris West on The CW series The Flash! Don't miss this spotlight panel as we look at Ms. Patton's journey from The Young and The Restless to Central City!
12:30 – Kristian Nairn Spotlight
Kristian Nairn is best known for fan favorite Hodor on HBO's Game of Thrones, but he's also an accomplished DJ! Join Mr. Nairn for this look at his work in acting and music.
1:30 – Sean Astin Spotlight
Sean Astin is an actor well known for his work in the Lord of the Rings trilogy, Mikey Walsh in The Goonies, and the title character of Rudy. He also voices Raphael on Nickelodeon's Teenage Mutant Ninja Turtles. And that's just scratching the surface of his remarkable career! We turn the spotlight on this accomplished actor.
3:00 – Costume Contest (Adults)
Kids Love Comics Pavilion Workshop Area
11:00-12:00 – Create Your Own Superhero Symbol with Carolyn Belefski
Every hero needs a logo! Many superheroes have personal branding on their outfits and My Little Pony characters even have cutie marks! Join artist and designer Carolyn Belefski and learn how to incorporate graphic design elements to create an icon and establish your own powerful visual identity.
12:00-1:00 – Mark Mariano Presents Scribble Scramble!
Eight artists chosen from the crowd compete in a series of quick-thinking drawing quests for the ultimate prize: The Scribble Scramble Championship belt. Your doodling destiny awaits.
1:00-2:00 – Illustrating The School for Good and Evil: the Ever Never Handbook with Michael Blank
Draw your favorite fairy tales! Meet Michael Blank, the illustrator of The School for Good and Evil: The Ever Never Handbook, and learn how to draw a beloved character from Soman Chainani's series. One lucky child artist who participates will win a copy of The Ever Never Handbook!
2:00-3:00 – A Cat Named Haiku Papermask Workshop with Mark Poulton
Create your own A Cat Named Haiku papermask with series creator, Mark Poulton. Kids will be able to create, color, and cut out their own papermasks of the lovable haiku loving feline, who is soon to star in his own animated series of shorts on Hooplakidz. A Cat Named Haiku masks will be provided for all kids, as well as crayons, markers, scissors, tape and popsiclesticks.
3:00-4:00 – Superhero University with Chris O>Matic and Franco (OPEN TO FIRST 50 KIDS)
You won't be able to fly and it won't give you super powers, but you will learn all the ins and outs of superheroics from the industry's top professors. PLUS you'll have fun making your own cape and superhero mask! Come to this workshop as a kid, leave as a superhero!
4:00-5:00 –  Let's go Lego! With John Gallagher
Cartoonist, John Gallagher, teaches you how to draw Lego versions of your favorite characters.
5:00-6:00 – Alien Art with Dawn Griffin
The Kids Love Comics Pavilion will be transformed into an alien factory when cartoonist, Dawn Griffin, shows you easy ways to draw wacky aliens
SUNDAY SEPT. 4TH
(Please note, all times and panels shown are subject to change)
Room 339-342
10:45-11:45 – American Mythology Panel
American Mythology is proud to have our first convention panel right here in our home town of Baltimore! Join an incredible list of creators, including Mark Wheatley, S.L. Gallant, Mike Wolfer, Matt Slay, Pat Shand, and S.A. Check as they discuss all the awesome new comics coming up this fall and winter! From The Pink Panther to Stargate Atlantis to The Three Stooges, the characters and creations we are publishing are made by fans for fans! Come find out what our next classic properties and new original comics will be right here at Baltimore Comic-Con!
12:00-1:00 – Fairy Tales And Fantasy: Spotlight On Soman Chainani
Calling all fans of Harry Potter, Lord of the Rings, and other thrilling fantasy! Can't get enough of Hogwarts or magic? Interested in the real stories behind famous fairy tales? Join Soman as he delves into the world of THE SCHOOL FOR GOOD AND EVIL series, a deep adventure into the darker side of fairy tales for ALL ages. You'll also learn about student life and find out whether you're Good or Evil with our special entrance test. Giveaways and prizes included!
1:30-2:30 – AfterShock Panel
Come meet the creative forces behind AfterShock Comics as they unveil new secrets about their exciting new creator-owned publishing line!
2:45-3:45 – The Baltimore Academy of Illustration
The Baltimore Academy of Illustration is a small, independent school that focuses on all things illustration and kicks ass while doing it. Helmed by Alex Fine, Scott Fuqua, and Greg Houston– three working illustrators with a combined 75 years in the profession– and staffed by amazing new faculty members, Erica Ostrowski, Julianna Brion, Taylor Callery, Meredith Burke, and the amazing ladies of paperBase (Emily and Sarah), BAI offers a comprehensive illustration education by focusing on images that communicate– whether individual or sequential– and putting our students first. Our faculty discusses the ins and outs of the illustration industry. From editorial to comics and everything in between.
Room 343-344
11:00-12:00 – Stranger Comics: How to Take an Idea from Concept to Comic Creation (Without Selling Your Soul)!
Stranger Comics CEO Sebastian A. Jones offers insight on how to take an idea from concept to creation. Using sneak peeks from upcoming comic release Vampire Hunter D, alongside acclaimed NIOBE: She is Life and TV show The Untamed, and firsthand experience, he will share tips and tools.
12:15-1:15 – Worlds to Build
Building a new world for comic characters to inhabit takes skill and planning. J.M. DeMatteis, Keith Giffen, Walter Simonson, and Fabian Nicieza along with moderator Paul Levitz talk about the power of world building.
1:30-2:30 – Mighty Morphin Power Rangers: It's Morphin Time!
In January, BOOM! Studios launched Mighty Morphin Power Rangers, a new comic book series based on Saban Brands' hit '90s live-action children's TV series about a group of ordinary teenagers who "morphed" into superheroes to save the world from evil. Join Moderator Filip Sablik (BOOM! President of Publishing & Marketing), cover artist Goñi Montes, and Editor Dafna Pleban as they talk about the series, the spinoff Mighty Morphin Power Rangers: Pink, the Mighty Morphin Power Rangers Annual, and the everlasting popularity of these "teenagers with attitude."
2:45-3:45 – Visionary Panel: The Weird West
Take a ride on the WEIRD side of the Old West, with this star-studded creator panel hosted by Visionary! From Deadlands to Jonah Hex to The Sixth Gun, the weird west has been a place of Cowboys, Indians, Mad Scientists, and supernatural creatures of the night! There's no place quite like the open desert and isolated towns of the wild west to set dark tales of gunfights and horror. Get the lowdown on great projects out, and more to come from the creators behind them!
Confirmed: C. Edward Sellner, Ron Marz, Steve Ellis, Lee Moder
Room 345-346
11:00-12:00 – Black Mask Comics: Debuting Tomorrow's Legends
Fresh off a dazzling 2015 with breakout books Space Riders, We Can Never Go Home, and Young Terrorists, Black Mask has made a name for itself as the hottest launchpad to debut new talent and as the home for some of the coolest, most provocative comics around. Join Black Mask co-founder Matt Pizzolo (Young Terrorists, Godkiller) and creators Kwanza Osajyefo (upcoming Black), Tini Howard (upcoming The Skeptics), Matthew Rosenberg (We Can Never Go Home, 4 Kids Walk Into A Bank), Magdalene Visaggio (Kim & Kim), Tyler Boss (4 Kids Walk Into A Bank), and more special guests for a wide-ranging discussion of how new creators and new ideas are changing comics and how YOU can be a part of it.
12:15-1:15 – Howard Chaykin Spotlight
Howard Chaykin (The Shadow, Blackhawk, Dominic Fortune, and lots more) and a microphone. That's the recipe for a great panel. This is sure to be a fascinating panel as Chaykin talks about whatever the heck he wants to!
1:30-2:30 – Steve Englehart Spotlight
He's written character defining runs of Detective Comics and Doctor Strange. He created Star Lord and Mantis. He's written about Coyotes and Foozles. The character's he's written read like a who's who of superheroes. And he's also a novelist! Join us for this amazing look at the career of Steve Englehart!
2:45-3:45 – Diversity in Comics
For thousands of years, people of all races and backgrounds were depicted in artwork, whether it's on cave walls, folding screens, maps, or paintings. People wanting to see themselves reflected in their art and comics are no exception and in this panel, we'll be speaking on why showing the real world in comics, good, bad, and ugly, is so important. Hosted by Belle Burr.
Room 347-348
11:00-12:00 – Media Comics
There are many comics published that originated in other forms of media. Join Bob Greenberger, Louise Simonson, John Layman, Joe Harris, Thom Zahler, and Amy Chu as they discuss the trials and tribulations of moving other media into comics. Moderated by Christina Blanch.
12:15-1:15 – Ominous Press Returns!
In the 1990s, Ominous Press made a splash as Bart Sears and his collaborators created a universe of heroic adventure. Now, Ominous Press is reborn and releasing new material. Learn what's coming up with creators Bart Sears, Ron Marz, Andy Smith, Tom Raney, and Publisher Sean HusVar, and receive a free preview comic!
1:30-2:30 – Music and Comic Books
Comic books are silent – no music. But what about comic book creators? Join Charles Soule, J. M. DeMatteis, Amy Chu, and karaoke king James Tynion as they discuss how music influences them and their creativity. Moderated by Christina Blanch.
2:45-3:45 – Animation Panel
You may not know it, but some of your favorite comic artists have also worked in animation! Join Bret Blevins and Mike Manley as they discuss their animation work and how it connects to their work in comics.
Ballroom (4th Floor)
12:00-1:00 – Michael Rowe Spotlight
Michael Rowe is probably best known as Floyd Lawton/Deadshot in the CW's Arrow and The Flash. He has also appeared in Tomorrowland and is an accomplished musician. We turn the spotlight on this hot, young actor in a can't-miss panel.
1:00-2:00 – Hayley Atwell Spotlight
Hayley Atwell first appeared as Peggy Carter in Captain America: The First Avenger, and reprised the role in other films and for two seasons on ABC's Marvel's Agent Carter. This fall she can be seen in the new ABC series Conviction. Join us for this lively look at Ms. Atwell's career!
2:30 – Costume Contest (Kids)
Kids Love Comics Pavilion Workshop Area
11:00-12:00 – Making Comics With A Dog's Life with Chris Otto and Ben Taylor
Do you have a funny idea for a comic strip? Chris Otto and Ben Taylor are the minds behind the popular webcomic, A Dog's Life. They'll share their insight on creating comic strips and the audience will work with them to create a comic strip.
12:00-1:00 – Draw a Little Dream hosted by Chris O>Matic with Kurt Wood and Justin Castaneda
Chris O>Matic interviews kids and parents about their strangest dreams. Professional artists bring their dreams to life on the drawing board.
1:00-2:00 – The School for Good and Evil Book Signing Event with author Soman Chainani and illustrator Michael Blank
2:30-3:30 – A Piggy's Tale Comic Reading and Drawing! with Piggy and Tod Emko
Join Tod Emko for a live reading of A Piggy's Tale, the universally loved all-ages comic. Piggy the Three-Legged Super Pup will be present to greet his public and model as the audience draws the heroic canine. If Piggy likes the drawing, the child will receive the first issue of A Piggy's Tale! All participants will have their photos taken with their drawings for the piggytale.com website.
3:30-4:30 – The Imagination Aquarium with Jamar Nicholas
Ever find yourself stuck for cartoon ideas? Put on your wetsuit and dive into the IMAGINATION AQUARIUM, where cartoonist Jamar Nicholas will help you catch ideas in your net and create awesome cartoons!
As an added feature this year, in support of our hearing-impaired fans and attendees, the Baltimore Comic-Con will have ASL interpreters available at the 2016 panels.
Comments Off on CA – Free Comic Book Day 2016
Press Release:
Celebrate Free Comic Book Day with music, food, beer and comic-book creators
FREE COMIC BOOK DAY will be bigger than ever this year in North Hollywood, when Blastoff Comics and Knitting Factory Entertainment make their triumphant return to North Hollywood for the 2nd ANNUAL BLASTOFF COMICSFEST! Taking place on May 7, 2016, at The Federal Bar in North Hollywood from 10 am to 4 pm, BLASTOFF COMICSFEST will be the place to be in Los Angeles for Free Comic Book Day, with comics creators from Marvel, DC, IDW, Dark Horse, Boom! and more on hand to sign comics, provide free sketches and meet with comic-book fans young and old outdoors in the beautiful Southern California sun! With a beer garden, food stations, a live DJ, costumed hero photo ops, and of course, lots of free comics! Plenty more details and announcements to come, so mark your calendars now!
Scheduled to appear:
JOELLE JONES (Lady Killer, Superman: American Alien)
NICHOLAS MEYER (The Seven-Per-Cent Solution, Star Trek II: The Wrath of Khan)
STEVE NILES (The October Faction, Monster and Madman)
JAMIE S. RICH (Lady Killer, Ares & Aphrodite)
CHRIS RYALL (Rom: Spaceknight, String Divers, Onyx)
The Federal Bar
5303 Lankershim Blvd, North Hollywood, CA 91601
(818) 980-2555
Comments Off on CA – Lady Killer Release Party
Joëlle Jones and Jamie S. Rich appear at Blastoff Comics in North Hollywood on Saturday, September 5th from 6 p.m. to 8 p.m. for the International book release party for Dark Horse Comics' collected edition of the critically acclaimed sixties noir thriller Lady Killer!
Blastoff Comics
5118 Lankershim Blvd, North Hollywood, CA 91601
(818) 980-2665
Comments Off on OR – Lady Killer Signing
Joëlle Jones, Jamie S. Rich, and Laura Allred appear at Things From Another World on Wednesday, January 7, 2015 from 7:00 – 10:00 PM!
Press Release:
1960s homemaker or ruthless killer-for-hire? Who says you can't be both? Things From Another World is excited to announce that we are welcoming the creators behind the Lady Killer comic book series for a signing at our Portland TFAW location. Join Joëlle Jones (Helheim, Troublemaker), Jamie S. Rich (Spell Checkers, Madame Frankenstein), and Laura Allred (Madman, I Zombie) as they debut their newest comic book series, Lady Killer, published by Dark Horse Comics. Complimentary food and drinks will be provided as well as beer and a specialty cocktail for those 21+ in keeping with a 1960s cocktail party theme. Attendees are encouraged to dress in their best '60s party attire, though it is not required.
Josie Schuller is a picture-perfect homemaker, wife, and mother–but she's also a ruthless, efficient killer-for-hire. A brand-new original comic book series that combines the wholesome imagery of early 1960s domestic bliss with a tightening web of murder, paranoia, and cold-blooded survival. Mixing together elements of characters like Hannibal Lecter and Betty Draper, Lady Killer is sure to be a great read that is unlike any other comic out there.
Copies of Lady Killer #1 will be available for purchase at the event. Don't miss out on this opportunity to meet the creators behind this exciting new book and get the first issue signed by the creative team January 7 at the Portland TFAW! Photo ops will be available for those in 1960s attire at the event.
Things From Another World
2916 NE Broadway, Portland, OR 97232
Comments Off on EXCLUSIVE: Long Beach Comic Con 2014 Announces Guests of Honor and New Initiatives, Teases Programming
Press Release:
Long Beach Comic Con Announces Guests of Honor & New Initiatives and Teases Programming for September 27-28, 2014
Long Beach, CA (September 9, 2014) – To celebrate its sixth year, Long Beach Comic Con is unveiling new initiatives including the show's first ever Guests of Honor, this year's official sponsors including media sponsor the Los Angeles Times' Hero Complex and programming devoted to a broad range of attendees — from cosplay enthusiasts to young adult readers. Long Beach Comic Con will be held on September 27 and 28, 2014 at the Long Beach Convention Center, where exhibiting publishers will include Archie Comics, Aspen Comics, Bottled Lightning, PaperFilms, Skybound Entertainment, Storm King Productions, Top Cow, and Valiant Entertainment, among others.
For the first time in its history, Long Beach Comic Con is announcing guests of honor for this fall's show:
Roberto Aguirre-Sacasa (Archie Comics' AFTERLIFE WITH ARCHIE)
Mike Allred (Marvel Comics' SILVER SURFER)
Laura Allred (Marvel Comics' SILVER SURFER
Sandy King Carpenter (Storm King Production's ASYLUM)
Joe Casey (Man of Action)
Amanda Conner (DC Entertainment's HARLEY QUINN)
Chris Dingess (Skybound Entertainment's MANIFEST DESTINY)
David Gallaher (Bottled Lightning's THE ONLY LIVING BOY)
Joe Kelly (Man of Action)
JT Krul (Aspen's JIRNI)
Mike Mignola (Dark Horse Comics' HELLBOY)
James O'Barr (THE CROW)
Jimmy Palmiotti (PaperFilms' SEX & VIOLENCE)
Jamie S. Rich (Oni Press' Archer Coe and the Thousand Natural Shocks)
Duncan Rouleau (Man of Action)
Steve Seagle (Man of Action)
Marc Silvestri (Top Cow)
Richard Starking (Image Comic's ELEPHANTMEN)
Babs Tarr (DC Entertainment's BATGIRL)
"We're thrilled to have more guests at this year's show than we've ever had before," said Martha Donato, Long Beach Comic Con Executive Director and Co-Founder. "We recognize that attending conventions is a major commitment for comic book creators and we want to honor and celebrate some of the people who've joined us for six years running, as well as the writers and artists who are traveling across the country to attend our convention for the first time."
As in past years, attendees will be treated to a wide array of programming. Highlights include:
* Panels devoted to fan favorite comic book characters including Batman, the Crow and Hellboy.
* Comic Book Publisher Spotlights moderated by BLOODY DISGUSTING, COMICVINE, IGN, THE NERDIST and others.
* Hero Complex moderated panels of pop culture, running the gamut from Robot Chicken to Young Justice to Women in Comics.
* A Young Adult panel featuring best-selling novelists Leigh Bardugo, Robin Benway, Cecil Castellucci, Melissa de la Cruz, Michael Johnston, and Margaret Stohl
* A Banned Books Week discussion led by the Newport Beach Branch Library
* Cosplay panels.
* Horror programming with guests like Dan Brereton (NOCTURNALS) and Mike Huddleston (THE STRAIN).
* Kids programming with KaBOOM! and creators like Eric Esquivel (BRAVEST WARRIORS), Travis Hanson (TANNER JONES AND THE QUEST FOR THE MONKEY STONE), Mike Kunkel (HEROBEAR) and Hannah Nance Partlow (ADVENTURE TIME). There will also be interactive panels where Tone Rodriguez will teach kids how to draw the Simpsons and Futurama characters and Peter Paul will teach "how to draw your dragon."
* Animation panels dedicated to popular cartoons like GARGOYLES, SPECTACULAR SPIDER MAN, YOUNG JUSTICE, X-MEN and DISNEY AFTERNOON, and appearances by Greg Weisman and the Man of Action Studio.
* Screen Junkies Presents: Honest Trailers The Panel
* #MakeComics workshops where aspiring writers and artists can learn from comic book greats including Jon Bogdanove (POWER PACK), Tim Bradstreet (HELLBLAZER), Brian Buccellato (DETECTIVE COMICS), Joshua Fialkov (THE BUNKER) and Whilce Portacio (THE PUNISHER). Over two days, workshops will walk through the entire #makecomics process: from writing and drawing to running a Kickstarter and even publicizing the comic.
"Our programming has been a huge growth area for us this year," said Phil Lawrence, Co-founder and Sales Director of Long Beach Comic Con. "We're running more than 80 high quality panels over two days. There's something for every fan, whether you want to hear about the latest from Image Comics or need tips for designing and building your first cosplay."
Growth also extends to the show's official sponsors. The CW's The Flash, GenZe by Mahindra, the Laugh Factory, SGX Print, and the SUN NEWS have already signed on as official sponsors, and additional announcements are expected to follow in the coming weeks.
Enjoy an exciting weekend full of exceptional guests and exhibitors, and engaging panels, at Long Beach Comic Con, Saturday, September 27 from 10:00 am – 7:00 pm and Sunday, September 28 from 10:00 am – 5:00 pm at the Long Beach Convention Center. Tickets are available now through the website: www.longbeachcomiccon.com.
"Our ticket sales are significantly up from last year at this same time," said Donato. "If you're thinking about attending this year's show, I recommend buying your tickets in advance before we sell out and arriving both days before the show opens."
Follow Long Beach Comic Con on Facebook and Twitter for the latest news and information.
About Long Beach Comic Con
Long Beach Comic Con is an annual event held at the Long Beach Convention Center that celebrates comic books and pop culture and showcases the exceptional works of talented writers, artists, illustrators and creators of all types of pop culture. At Long Beach Comic Con, you'll find exhibitors promoting and selling all types of related products, as well as entertaining and educational programs for all ages, guest signings and meet & greet sessions with celebrities. Long Beach Comic Con is a MAD Event Management, LLC production. To learn more and purchase tickets, please visit www.longbeachcomiccon.com.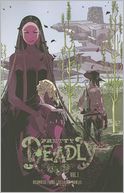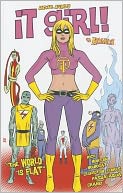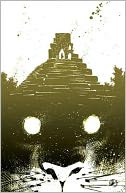 Kelly Sue DeConnick, Matt Fraction, Joe Keatinge, Jamie S. Rich, and Joshua Williamson for a Special Get Pop-Cultured Event at Barnes & Noble on Saturday July 19, 2014 at 3:00 PM! Come join as this wonderful lineup of authors discuss their work and sign books! Those who attend will be entered to win raffle prizes.
Barnes & Noble – Clackamas Town Ctr Mall
12000 SE 82nd Avenue, Portland, OR 97086
503-786-3464
Comments Off on TX – Free Comic Book Day 2014
Press Release:
Free Comic Book Day 2014 is upon us! Mike Norton, Joelle Jones, Jamie S. Rich, Randy Milholland, Chad Thomas, Robert Wilson, and Ken Lowery appear at Zeus Comics on Saturday May 3rd from 10am until 5pm!
7,000 Free Comics!
Guests!
Mike Norton (Battlepug, Queen and Country, Revival, All New Atom, Green Arrow/Black Canary)
Joelle Jones (Helhiem, Dr. Horrible, 12 Reasons Why I Love Her, Adventures of Superman, Fables)
Jamie S. Rich (It Girl and the Atomics, 12 Reasons Why I Love her, Spellcheckers, Madame Frankenstein)
Randy Milholland (somethingpositive.net)
Chad Thomas (TMNT New Animated Adventures, Mega Man)
Robert Wilson (Knuckheads, Live a Virus)
Ken Lowery (Like a Virus, The Variants)
Plus a special appearance by Frozen's Anna and Elsa from 10am-Noon!
Zeus Comics
1334 Inwood Road, Dallas, TX 75247
(214) 219-8697
Comments Off on Oni Press Schedule at Emerald City Comicon 2013
Press Release:
Emerald City Comic-Con 2013 is upon us once again and Oni Press all sorts of attractions and goodies to delight any comics reader. What kind of goodies, you ask? How does an ECCC 2013 exclusive variant cover of Helheim #1 by the talented Chuck BB sound? Maybe, the Scott Pilgrim V2 Collector's Edition is more your style. That will be there too! Also, don't miss your chance to purchase the recently released all-ages titles Mermin, Glitter Kiss and Sketch Monsters V2.
We will be located at BOOTH #902!
That's not all! Stop by panel room 3AB, SATURDAY AT 6pm, for the RevolutiONIze Comics Panel. Join Oni Press Editor in Chief James Lucas Jones as he presents a whirlwind of talented creators, sneak previews, and the announcement of a new floppy series! This interactive panel will have some of the hottest names in comics right before your eyes, discussing their books and answering audience questions. Creators in attendance: Cullen Bunn (The Sixth Gun, Helheim), Brian Hurtt (The Sixth Gun, The Damned), Joëlle Jones (Helheim, You Have Killed Me) and Charles Soule (Strongman, Strange Attractors). All panel attendees will receive high fives and comics!
Below you will find our creators in attendance along with their signing times:
Jamie S. Rich: All weekend
Joëlle Jones: All weekend
Joshua Williamson: All weekend
Vinny Navarrete: All weekend
Joe Harris: Fri. 4:00-5:45pm & Sat. 1:00-2:45pm
Tyler Crook: Fri. 4:00-5:45pm & Sun. 4:00-5:45pm
Monica Gallagher: Fri. 4:00-5:45pm & Sun. 12:00-1:45pm
Chuck BB: Fri. 6:00-7:45pm & Sat. 5:00-6:45pm
Joey Weiser: Fri. 6:00-7:45pm & Sat. 5:00-6:45pm
Lars Brown: Sat. 11:00-12:45pm
Brendan Hay: Sat. 11:00-12:45pm
Chris Schweizer: Sat. 1:00-2:45pm & Sun. 10:00-11:45am
Jackie Lewis: Sat. 1:00-2:45pm
Cullen Bunn: Sat. 3:00-4:45pm & Sun. 2:00-3:45pm
Brian Hurtt: Sat. 3:00-4:45pm & Sun. 4:00-5:45pm
Brian Churilla: Sat. 3:00-4:45pm & Sun. 2:00-3:45pm
Bill Crabtree: Sat. 3:00-4:45pm & Sun. 2:00-3:45pm
Ray Fawkes: Sat. 5:00-6:45pm & Sun. 4:00-5:45pm
Matthew Southworth: Sun. 10:00-11:45am
Justin Greenwood: Sun. 12:00-1:45pm
Comments Off on Image Comics Announces Signings, Panels & Exclusives for Emerald City Comicon 2013 *UPDATED*
Press Release:
Image Comics is set to make a strong showing at Emerald City Comicon in Seattle, with exclusive convention editions, a full slate of signings by Image creators, and panels featuring some of comics' top writers and artists! The convention takes place on March 1-3 in the Washington State Convention Center.
Five Image Comics convention exclusives will be available to purchase at the Image Comics booth (#1110):

FIVE GHOSTS #1 by Frank Barbiere and Chris Mooneyham
LOST VEGAS #1 by Jim McCann and Janet Lee, convention exclusive cover by Dan McDaid
SEX #1 by Joe Casey and Piotr Kowalksi
THE WALKING DEAD: THE GOVERNOR SPECIAL by Robert Kirkman and Charlie Adlard (available at the Skybound booth, just opposite of the Image booth)
UNCANNY SKULLKICKERS #1 by Jim Zub and Edwin Huang
All convention exclusives are available in limited quantity at the beginning of each convention day, during creator signings, and at creators' Artist Alley tables (check Emerald City Comic Con's website for names and locations).
The Image Comics signing schedule will be released soon, so keep an on Image's website. *UPDATED* SEE BELOW
There will be three Image Comics panels in Emerald City Comicon's programming, each promising to be a lively discussion.
Putting the "Graphic" in Graphic Novels
It's time to talk about sex and violence! Black Kiss II, Butcher Baker, Sex, Saga, Happy!, Multiple Warheads, Sex Criminals: these comics are definitely not for kids. Image Comics creators who aren't shying away from adult situations talk about creating comics for grown-ups. Is there really such a thing as "gratuitous"? What's it like to be banned in the UK and Canada? Join some of comics most respected creators for an eye-opening conversation. Panelists: Joe Casey (Butcher Baker the Righteous Maker, Sex), Howard Chaykin (Black Kiss II), Matt Fraction (Sex Criminals), Brandon Graham (Multiple Warheads), Fiona Staples (Saga) FRIDAY 5 PM Hall B
Skybound: On the Rise
There's no limit on what to expect from Skybound, Robert Kirkman's imprint at Image Comics. The Walking Dead continues to dominate comics and television, Invincible just hit its historic 100th issue, and new series are on the horizon. Join Charlie Adlard, Ryan Ottley and more as they discuss what's in Skybound's future.
Panelists: Ryan Ottley, Charlie Adlard, Phil Hester, Josh Williamson SATURDAY 1 PM Hall B
Wondrous Worlds, Fractured Futures: Speculative Fiction and Image Comics
With the unlimited potential of comics, there is perhaps no better medium for speculative fiction than comics. Limited only by their imaginations, Image Comics creators have been creating far-flung universes and dystopian futures where science, fantasy, and technology explode in rich possibilities. Find out why they choose science fiction, how they build worlds, and what inspires them. Panelists: Duffy Boudreau (BlackAcre), Joe Harris (Great Pacific), Fiona Staples (Saga), Richard Starkings (Elephantmen), Kurtis J. Wiebe (Peter Panzerfaust), and Riley Rossmo (Debris) SUNDAY 1 PM Hall B
The full schedule of signings taking place at Image's booth (#1100) is as follows:
FRIDAY
| | |
| --- | --- |
| 2:00 – 2:45 | Jim McCann and Janet Lee (LOST VEGAS) |
| | Kurtis Wiebe (GREEN WAKE, DEBRIS, PETER PANZERFAUST) and Riley Rossmo (GREEN WAKE, DEBRIS, BEDLAM, DIA DE LOS MUERTOS) |
| 3:00 – 3:45 | Fiona Staples (SAGA) — ticketed signing |
| | Joe Harris (GREAT PACIFIC) |
| 3:30 – 4:30 | Ryan Ottley (INVINCIBLE) — Skybound booth |
| 4:00 – 4:45 | Joe Casey (BUTCHER BAKER THE RIGHTEOUS  MAKER, SEX) |
| | Ed Brisson and Michael Walsh (COMEBACK) |
| 5:00 – 5:45 | Joe Eisma (MORNING GLORIES) |
| | Duffy Boudreau (BLACKACRE) |
| 6:00 – 6:45 | Darick Robertson (HAPPY!) |
| | Ken Kristensen (TODD, THE UGLIEST KID ON EARTH) |
| 7:00 – 7:45 | Frank Barbiere (FIVE GHOSTS: THE HAUNTING OF FABIAN GRAY) |
| | Jean-Paul Bonjour (ALPHA GIRL) |
SATURDAY
| | |
| --- | --- |
| 10:00 – 10:45 | Nate Bellegarde (NOWHERE MEN) |
| | Ed Brisson and Michael Walsh (COMEBACK) |
| 11:00 – 11:45 | Jim McCann and Janet Lee (LOST VEGAS) |
| | Michel Gagné (THE SAGA OF REX, ZED: A COSMIC TALE) |
| 12:00 – 12:45 | Joe Casey (BUTCHER BAKER THE RIGHTEOUS  MAKER, SEX) |
| | Jay Faerber (NEAR DEATH, POINT OF IMPACT) |
| 1:00 – 1:45 | Blair Butler (HEART) |
| | Frank Barbiere (FIVE GHOSTS: THE HAUNTING OF FABIAN GRAY) |
| | Ken Kristensen (TODD, THE UGLIEST KID ON EARTH) |
| 1:00 – 2:00 | Ryan Ottley (INVINCIBLE) — Skybound booth |
| 2:00 – 2:45 | Fiona Staples (SAGA) — ticketed signing |
| | Nathan Edmondson (THE ACTIVITY, DANCER, WHERE IS JAKE ELLIS?) and Mitch Gerads (THE ACTIVITY) |
| 2:30 – 3:30 | Ryan Ottley (INVINCIBLE) — Skybound booth |
| 3:00 – 3:45 | Darick Robertson — ticketed signing |
| | Joe Harris (GREAT PACIFIC) |
| 4:00 – 4:45 | Brian Wood (MARA) — ticketed signing |
| | Kurtis Wiebe (GREEN WAKE, DEBRIS, PETER PANZERFAUST) and Riley Rossmo (GREEN WAKE, DEBRIS, BEDLAM, DIA DE LOS MUERTOS) |
| 5:00 – 5:45 | Scott Snyder and Scott Tuft (SEVERED) — ticketed signing |
| | Howard Chaykin (BLACK KISS II) |
| 6:00 – 6:45 | Brandon Graham (MULTIPLE WARHEADS, PROPHET) and Simon Roy (PROPHET) |
| | Joe Keatinge (GLORY, HELL YEAH) |
SUNDAY
| | |
| --- | --- |
| 10:00 – 10:45 | Frank Barbiere (FIVE GHOSTS: THE HAUNTING OF FABIAN GRAY) |
| | Jeremy Haun (THE DARKNESS) |
| 11:00 – 11:45 | Darick Robertson — ticketed signing |
| | Nathan Edmondson (THE ACTIVITY, DANCER, WHERE IS JAKE ELLIS?) and Mitch Gerads (THE ACTIVITY) |
| 12:00 – 12:45 | Jim McCann and Janet Lee (LOST VEGAS) |
| | Sina Grace (NOT MY BAG) |
| 1:00 – 1:45 | Gerry Duggan (THE INFINITE HORIZON) |
| | Jim Zub (SKULLKICKERS) |
| 2:00 – 2:45 | Scott Snyder and Scott Tuft (SEVERED) — ticketed signing |
| | Duffy Boudreau (BLACKACRE) |
| 3:00 – 3:45 | Fiona Staples (SAGA)  — ticketed signing |
| | Jamie S. Rich (IT GIRL AND THE ATOMICS) |
| 4:00 – 4:45 | Ken Kristensen (TODD, THE UGLIEST KID ON EARTH) |
| | Kurtis Wiebe (GREEN WAKE, DEBRIS, PETER PANZERFAUST) and Riley Rossmo (GREEN WAKE, DEBRIS, BEDLAM, DIA DE LOS MUERTOS) |
Tickets for each day's ticketed signings will be available at the Image Comics booth, beginning at the start of the convention day. Tickets are limited and are given out on a first-come-first-served basis. The signing schedule is subject to change. Ryan Ottley will be signing at the Skybound booth, just opposite of the Image booth.
Emerald City Comicon takes place on March 1-3 in the Washington State Convention Center in Seattle.
Comments Off on CA – It Girl Signing
Writer Jamie S. Rich signs on Wednesday, December 12th from 10:00am to 2:00pm at Heroes Comics.
Image Comics launched the poppy superhero comic book series It Girl and the Atomics back in August to much acclaim and strong sales. The first printing of the debut issue sold out from the distributor almost immediately upon release. On December 12, Image will be release the fifth issue, ending the first story arc, "Dark Streets, Snap City."
Heroes Comics
110 E. Shaw Ave, Fresno, CA 93704