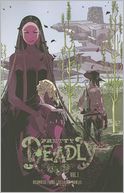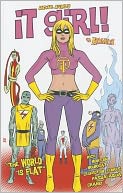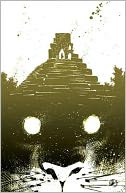 Kelly Sue DeConnick, Matt Fraction, Joe Keatinge, Jamie S. Rich, and Joshua Williamson for a Special Get Pop-Cultured Event at Barnes & Noble on Saturday July 19, 2014 at 3:00 PM! Come join as this wonderful lineup of authors discuss their work and sign books! Those who attend will be entered to win raffle prizes.
Barnes & Noble – Clackamas Town Ctr Mall
12000 SE 82nd Avenue, Portland, OR 97086
503-786-3464
Comments Off on TX – Free Comic Book Day 2014
Press Release:
Free Comic Book Day 2014 is upon us! Mike Norton, Joelle Jones, Jamie S. Rich, Randy Milholland, Chad Thomas, Robert Wilson, and Ken Lowery appear at Zeus Comics on Saturday May 3rd from 10am until 5pm!
7,000 Free Comics!
Guests!
Mike Norton (Battlepug, Queen and Country, Revival, All New Atom, Green Arrow/Black Canary)
Joelle Jones (Helhiem, Dr. Horrible, 12 Reasons Why I Love Her, Adventures of Superman, Fables)
Jamie S. Rich (It Girl and the Atomics, 12 Reasons Why I Love her, Spellcheckers, Madame Frankenstein)
Randy Milholland (somethingpositive.net)
Chad Thomas (TMNT New Animated Adventures, Mega Man)
Robert Wilson (Knuckheads, Live a Virus)
Ken Lowery (Like a Virus, The Variants)
Plus a special appearance by Frozen's Anna and Elsa from 10am-Noon!
Zeus Comics
1334 Inwood Road, Dallas, TX 75247
(214) 219-8697