Writer/Director Robert Eggers appears at the Brattle Theatre on Wednesday, February 17, 2016 at 8:30 PM in person for a Q&A after the screening of THE WITCH. Free downloadable passes available at the link!
In this exquisitely-made and terrifying new horror film, the age-old concepts of witchcraft, black magic and possession are brought together to tell the riveting story of one family's frightful unraveling. Set in New England circa 1630, THE WITCH follows a farmer who get cast out of his colonial plantation and is forced to move his family to a remote farm on the edge of an ominous forest rumored to be controlled by witches. Soon after, strange and unsettling things begin to happen—the animals turn malevolent, the crops fail, and one child disappears while another seemingly becomes possessed. As suspicion and paranoia mount, everyone begins to blame teenage daughter Thomasin. They accuse her of witchcraft, which she adamantly denies… but as circumstances become increasingly treacherous, each family member's faith, loyalty, and love will be tested in shocking and unforgettable ways.
The Brattle Theatre
40 Brattle Street, Cambridge, MA 02138
(617) 876-6837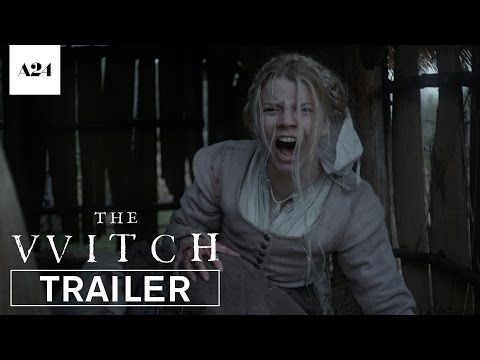 Director Jonathan Glazer appears in person for a screening of UNDER THE SKIN with a Q&A immediately following on Wednesday, April 2nd at 7:00 pm. Courtesy of IFF Boston
** Admission is FREE **
NOTE: Passes are required. Download and print your pass
(Adobe Acrobat is required to open and print the pass.)
Please arrive early. Seating is on a first-come, first-served basis and is NOT guaranteed.
Theatre is not responsible for seating over capacity.
IFFBoston members obtaining a pass get priority seating until 6:45pm. After this point, access to the theatre will be released to the public.
From visionary director Jonathan Glazer (SEXY BEAST, BIRTH) comes a stunning career transformation, a masterpiece of existential science fiction that journeys to the heart of what it means to be human, extraterrestrial—or something in between. A voluptuous woman of unknown origin (Scarlett Johansson) combs the highways in search of isolated or forsaken men, luring a succession of lost souls into an otherworldly lair. They are seduced, stripped of their humanity, and never heard from again.
Based on the novel by Michel Faber (The Crimson Petal and the White), UNDER THE SKIN examines human experience from the perspective of an unforgettable heroine who grows too comfortable in her borrowed skin, until she is abducted into humanity with devastating results.
Coolidge Corner Theatre 
290 Harvard Street, Brookline, MA 02446-2908
617-566-6660
Director Emilio Estevez and star Martin Sheen appear in person on Wednesday, September 21 – 7:30pm at the AMC Boston Common!
THE WAY is an inspirational story about family, friends, and the challenges of navigating a complicated world. Martin Sheen plays Tom, an American doctor who comes to France to collect the remains of his adult son (played by Emilio Estevez), who died while walking the Camino de Santiago, also known as The Way of Saint James. Embarking on the historical pilgrimage to honor his son's memory, Tom meets other pilgrims from around the world: a Dutchman (Yorick van Wageningen), a Canadian (Deborah Kara Unger) and an Irishman (James Nesbitt). Eventually, Tom discovers the difference between "the life we live and the life we choose." THE WAY, written and directed by Emilio Estevez, was filmed along the actual Camino de Santiago.
Part of the IFFBoston Screening Series
TO DOWNLOAD A SCREENING PASS
Go to http://www.gofobo.com/rsvp
Enter RSVP Code: 12E1664F
Print pass and attend screening.
AMC Loews Boston Commons 19
175 Tremont Street, Boston, MA 02111
Kevin Kline receives the IFFBoston Career Achievement Award at the Somerville Theater in Davis Sq on April 21, 2010. This appearance also includes a screening of his new film The Extra Man as part of the Independent Film Festival Boston.
Click here for more information and to buy tickets
Somerville Theater, 55 Davis Square, Somerville, MA 02144-2908