Emerald City ComiCon's newsletter has some major updates for their 2014 convention with new guests, tickets available for sale, and more!
Tickets Now In Stores!
Tickets to the 2014 Emerald City Comicon are now on sale in stores. And while you're buying, don't forget that we've expanded Friday into a full day of fun (10am-7pm). More than half of the show's tickets have already been sold, so stop waiting. Get your ticket for all three days right now! [Tickets Are On Sale Here]
A Reminder from the Committee for Line Reductions
The Committee for Line Reductions would like to note that starting this year, if you buy your ticket online, we're mailing your badge to you about a month before the show. If you buy your ticket at your local comic book store, you'll exchange that ticket for a badge at that same store anytime in March. Either way, you won't need to wait in a line to trade in your ticket at the show! This has been a reminder from the Committee for Line Reductions.
So. Many. GUESTS!
Over the past few weeks, we've added more special guests than we can possibly list.
Here's just a few of our new celebrity guests and voice actors: Cary Elwes (The Princess Bride), John de Lancie (Star Trek: The Next Generation), Lance Reddick (Fringe), Alan Tudyk (Firefly, Frozen), Bill Farmer (Voice of Goofy) and Nancy Cartwright (Voice of Bart Simpson). The complete list of celebrities is here: [Celebrity Guests] and the voice actors are here: [Voice Talent]
As for our special guests, recent additions include Kelly Sue DeConnick (Captain Marvel), Jason Aaron (Thor), Peter David (X-Factor), Don Rosa (Donald Duck), Katie Cook (My Little Pony), Matt Fraction (Fantastic Four), Frank Cho (Liberty Meadows), Ed McGuinness (Nova) and DOZENS more! [Check out the full list of guests here]
Follow us on Facebook and Twitter to find out who we're adding next!
More Hotels!
While we've expanded our deals into more hotels, half of them are now sold out! Make sure to hit our hotels page and reserve your room before they're all booked up! [Find Hotel Deals Here]
More Comics!
Every week, we're adding more free comics to our website. A new Tales From The Con is posted every Wednesday. You can also read the ongoing adventures of the Emerald City Crusader and Emerald City Crusaderette in our very own webcomic, Emerald City Cusader Chronicles, new pages are posted every Tuesday and Thursday. [Read our comics! Yes, COMICS!!]
PLEASE NOTE THIS EVENT HAS POSTPONED TILL A LATER DATE (TBD).
Artist Ed McGuinness appears at Friendly Neighborhood Comics on Saturday November 16, 2013 from noon till 4:00 pm to celebrate the launch of his new book Amazing X-Men, featuring the return of the swashbuckling mutant Nightcrawler! Get a sneak peek of the first issue on Marvel.com! Ed is a prolific artist with credits on Deadpool, Incredible Hulk, Nova, Thundercats, Superman/Batman, and many more!
Friendly Neighborhood Comics 
191 Mechanic Street (Route 140), Bellingham, MA 02019
Writer Christos Gage (Angel & Faith) and artist Georges Jeanty (Buffy the Vampire Slayer) sign at Superheroes in Training on Saturday  October 26, 2013 from 11:00am until 2:00pm!
Superheroes in Training
945 West Valley Parkway, Suite D, Escondido, California 92025
New York Comic Con is just a few days away. And Epic Proportions/Secret Identities Universe has some GREAT signings scheduled at their booth (#2010) this year!
On Friday October 11, they will host Greg Pak, Bernard Chang, Cliff Chiang, and Walter Simonson!
And then not to be undone, on Saturday October 12, we'll have Larry Hama, Bernard Chang, and Walter Simonson.
This year Epic Proportions boasts their biggest booth yet! A 10×20 corner booth! Booth 2010!
And to help celebrate this, they have once again partnered up with THE Walter Simonson (Thor, Batman, Fantastic Four, Beta Ray Bill, Archangel) to create one amazing contest!
The above image represents a 13×19 giclee print that 2 lucky winners will get for free!
All you have to do to enter is purchase one of the EP Comic Con Exclusive Ragnarok tees:
Event Details:
Convention Name

ATLANTA COMIC CONVENTION

Convention Website Address
http://atlantacomicconvention.com
This convention will take place:
Date (Format mm/dd/yyyy)

12/08/2013

About This Convention
THE BEST ONE DAY SHOW IN THE SOUTH! 4 TIMES A YEAR FOR 20 YEARS!
Over 1 Million Comic Books (Gold, Silver, Modern, Variants, CGC..MORE!) and Toys (marvel Legends, DC Direct, Star Wars, MORE!) , Star Wars, DR WHO, Star Trek, Magic, Gaming..MORE!
Venue Name and Address
Marriott Hotel -Century Center
2000 Century Blvd
I-85 ,Exit #91 CLAIRMONT RD, Ga Atlanta , 30345
United States
Map It
Number of Dealer/Exhibitor Tables

65

Projected Attendance

600

Please select the Category that best describes the convention

Comic Books

Additional Categories

Horror
Science Fiction and Fantasy
Collectibles

Guests

Nathan Massengill artist of Batman, Buffy the Vampire Slayer, Deadpool, Hulk, Captain AmericaALSO artists Jason Flowers, Mark Wright, James Burns, Author Bobby Nash
Jeff Parker signs at Beach Ball Comics on Wednesday, October 16, 2013 from 5:00pm until 7:00pm!
Press Release:
Put on your go-go boots and get ready to "Batusi" back to the Swingin' 60s as DC Comics reimagines the classic Batman TV series in comics form for the first time! Come meet writer JEFF PARKER (Hulk, Venom, X-Men & more!) and find out what's in store next for the Campiest Caped Crusader of them all!
Beach Ball Comics
3024 W Ball Rd Ste G, Anaheim, CA 92804
Writer Peter David closes down X-Factor Investigations with a signing at JHU Comics on Friday, September 6th at 6:00PM at their Manhattan Location. So stop on by and pick up the final issue of the critically acclaimed landmark title X-Factor and get an autograph from the man, the myth, the legend, Peter David himself, at JHU Comic Books, where fans and creators meet!
*Please note: purchase of X-Factor #262 is required to participate in signing.
JHU Comic Books MANHATTAN
32 East 32nd Street, New York, NY 10016
(212) 268-7088
Marvel Entertainment has released their panel and booth signing schedule for Comic Con International in San Diego. Highlights include Stan Lee, director Joss Whedon, Hayley Atwell, the cast and crew of Captain America: The Winter Soldier, and Agent Coulson himself, Clark Gregg! Plus many writers and artists from the House of Ideas such as Brian Michael Bendis, Joe Quesada, John Romita Jr, Sara Pichelli, Mark Brooks, Jeph Loeb, and more!
STAN LEE signs at Flying Colors Comics Wednesday August 7, 2013 from 12:30pm-3:00pm!! Excelsior!!
Press Release:
We're thrilled to bring STAN LEE to Flying Colors as part of Flying Colors ongoing 25th Anniversary celebration.
We are working hard to make this an incredibly memorable and positive event for all who attend.
The Stan Lee Experience package includes:
• One autograph on a flat item (please be sure what you bring to be signed is an authorized item Stan was personally involved with), and…
• One photo (to be available for download on Aug. 8).
Autographs and photos will be strictly limited. Buy your autograph and photograph package at Flying Colors for $125.
Buy your Stan Lee package early and get priority line privileges, meaning we will be lining you up in order.
We ask that everyone purchasing autograph/photo packages get here by 11:30 prior to the 12:30 start of the event.
Flying Colors Comics
2980 Treat Blvd (at Oak Grove Rd), Concord, CA 94518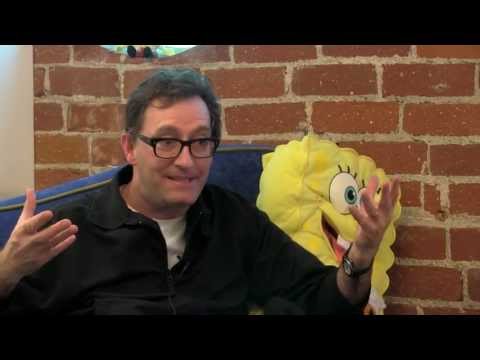 Press Release:
The 2013 San Diego Comic-Con convention announced the star cast and crew of the revolutionary new documentary "I Know That Voice" will host a panel for more than 175,000-plus comic book fans from around the world on July 18, 2013. John DiMaggio ("I Know That Voice" Executive Producer and voices of Bender from Futurama, Jake the Dog from Adventure Time, IFC's Out There and many more) brings together the documentary's cast, producer and director to expose an exclusive sneak peak at the most anticipated film about voice over ever made at The World's Biggest Comic Book Convention™.
The 2013 San Diego Comic-Con panel will feature insider clips and a Q&A session with John DiMaggio, Billy West (Futurama, The Ren & Stimpy Show), Tom Kenny (Spongebob Squarepants, Brickleberry) Rob Paulsen (TMNT, Pinky and the Brain), Dee Bradley Baker (Legend of Korra, Clone Wars, Ben 10, American Dad), Fred Tatasciore (Hulk, Ben 10, Mad), Andrea Romano (25-time Emmy nominated, 8-time Emmy winner for Animaniacs, Pinky and the Brain, and more), Tommy Reid (Producer) and Lawrence Shapiro (Director).
From comic book junkies and animation maniacs to video game gurus and anyone who has ever been touched by cartoons, rumor of this film's release has left fans filled with anticipation. Growing at a steady pace, more than 2,100 fans have joined the VIP Insider List and pre-ordered the DVD. With YouTube videos garnering 800,000-plus views and hundreds of Cartoon Voice Imitation Contest submissions pouring onto the documentary's Facebook page, this film is gearing up to reveal to the world the mysterious lives and humor of some of the greatest voice actors of all time.
To add to fans' growing excitement, every 100th person to join the VIP List on the documentary's website will be announced and will win a limited collector-edition poster autographed by John DiMaggio. Not only will VIP List members get the latest news on the film, but they will also have first dibs to pre-order the DVD and get their hands on a copy before it hits the market.
"We've been absolutely bombarded with fans' anticipation on social media since word slipped out," said John DiMaggio. "San Diego Comic-Con is the perfect place to raise the bar and be accessible to the fans so they can ask us anything and everything they are dying to know about the project, the voice acting industry and more."
Press Release:
The extensive all-star cast of more than 100 talented actors behind cartoon voices also features Matt Groening (The Simpsons), Seth Green (Robot Chicken, Family Guy), Tara Strong (The Powerpuff Girls, My Little Pony) and Jim Cummings (Winnie the Pooh).
Got a great cartoon voice impression? The "I Know That Voice" Cartoon Voice Imitation Contest is accepting submissions to its Facebook page until July 31, 2013, at 11:59 p.m. PST. The Top 3 submissions will be selected and personally announced by DiMaggio and the "I Know That Voice" team on August 5 and will win a copy of the DVD, signed by DiMaggio and a poster signed by some of the "I Know That Voice" star cast. Participants from across the globe are encouraged to post a 1-minute-or-less video to the Wall and must "Like" the page to be reviewed. Contestants can impersonate any cartoon(s) ever made.
Producer Tommy Reid said "I Know That Voice" will break new ground and give cartoon lovers of all ages and places a light-hearted, in-depth look into an industry that other films have only scratched the surface. "This documentary not only features the voices behind some of the world's most beloved cartoons, but it also draws back the curtains into the lives of the unsung heroes whose voices have captivated millions of people's hearts."
The outspoken, unpredictable characters on the "I Know That Voice" panel will spill the news at San Diego Comic-Con on July 18, 2013, from 4:45-5:45 p.m., in Room 6BCF.
For exclusive photos, videos and news on "I Know That Voice," visit the website and Facebook page.
Follow the documentary on Instragram @iknowthatvoicemovie and #iknowthatvoice.
Watch the first trailer and second trailer on YouTube.
The full cast list can be found on IMDb
About the "I Know That Voice" Team
John Di Maggio, Tommy Reid and Lawrence Shapiro's combined chemistry and strengths came together to form the groundbreaking "I Know That Voice" documentary. Stated by Tommy as "a true labor of love," the film took two years to make, collected extensive interviews and compiled never-before-seen footage making "I Know That Voice" truly one-of-a-kind of its subject matter. Emmy-nominated and Annie award winner John Di Maggio is known for his iconic role as "Bender" in Futurama and "Jake the Dog" in Adventure Time, as well as his roles in The Penguins of Madagascar, Gears of War, Kim Possible and more. Tommy Reid is a renowned producer of films including Kill The Irishman, Americans, Superthief: Inside America's Biggest Bank Score, Danny Greene: The Rise & Fall of the Irishman and Strike. "I Know That Voice" Director Lawrence Shapiro directed films including Jam in the Dam, Los Lobos, Kiko Live, The Marshall Tucker Band: Carolina Dreams Tour and Blue Cheer: Rocks Europe.