Tim Seeley of Revival and Hack/Slash fame signs at Phat Collectibles Wednesday, July 17, 2013 at 5:00pm!
Phat Collectibles
1201 S. Euclid Street, Anaheim, CA 92804
Boston Comic Con has announced their schedule for the 2013 convention! This year's show includes gaming, trivia contests, cosplay tutorials, concerts, and of course Q&A panels with some of the most talented comic creators in the industry plus media guests Jason David Frank (Power Rangers) and The Walking Dead's Lauren Cohan! Panels are free with paid admission. Get tickets either at the door or online at the link!
SATURDAY APRIL 20TH
Main Lobby Panel Room
All Age Comics
12:00pm-12:45pm
Shelli Paroline, Braden Lamb, Andy Price
Power Ranger Q&A
1:00pm–1:45pm
Jason David Frank
How To Draw Like A Bad Ass
2:00pm–2:45pm
Frank Cho
DC Artists
3:00pm-3:45pm
Tony Daniel, Tom Raney, Aaron Lopresti
Marvel Artists
4:00pm-4:45pm
Carlos Pacheco, Mark Bagley, Mike Choi, Nick Bradshaw, Lauren Sankovitch
Writing Comics
5:00pm-5:45pm
Bill Willingham, Steve Niles, Tim Seeley
Female Creators
6:00pm-6:45pm
Amy Reeder, Colleen Doran, Ming Doyle, Lauren Sankovitch
Panel Room 109
Who Wants to Be a Millionaire
12:00pm-12:45pm
Trivia game about comics, sci-fi, TV, movies, etc.
Comics and Comics
2:00pm–2:45pm
Popular stand up comedy team showcases their Geek based humor
Nashville Superman
3:00pm–3:45pm
Country music singer, Allen Shervelle, sings songs about Superman
Panel Room 109
Meet The Legions
4:00pm-4:45pm
Star Wars 501st cosplay organization
Anime Trivia
5:00pm-5:45pm
Hosted by Isis Kain, The Anime Trivia Mistress
Panel Room 110
How to Create Suspense in Comics
12:00pm-12:45pm
Hosted by Neil Gibson, creator of the best selling UK based comic series Twisted Dark
So You Want to Be a Comic Book Artist
1:00pm–1:45pm
Former Dark Horse Comics editor, Phil Amara, as well as creators Jack Purcell, Erik Carlson, and more
Stop Waiting and Make Your Comic!
2:00pm–2:45pm
How to turn your ideas into reality with George Homeless
How to Pitch Your Comic to Publishers
3:00pm–3:45pm
Hosted by Anthony Del Col, co-creator of Kill Shakespeare
Star Wars Origami
4:00pm-4:45pm
Learn how to make Star Wars origami
Sell Your Comic To UnCreate Comics
5:00pm-5:45pm
Sell your comic to on-line publisher UnCreate Comics
Yaya Han: Costumes & Cosplay
6:00pm-6:45pm
Yaya shows you how to take cosplay to a whole new level
SUNDAY APRIL 21ST 
Main Lobby Panel Room
Kicking Monkeys
11:00am-11:45am
Bill Willingham and Frank Cho unveil their new project
Spotlight: Mike Mignola
12:00pm–12:45pm
Hellboy creator Mike Mignola
Spotlight: Amanda Conner & Jimmy Palmiotti
1:00pm–1:45pm
DC artists and writer Amanda Conner and Jimmy Palmiotti
Costume Contest
2:00pm-3:45pm
Hosted by cosplay favorite Yaya Han
Walking Dead Q&A
4:00pm-5:00pm
Lauren Cohan
**UPDATE: Jon Bernthal has cancelled his appearance at Boston Comic Con**
Panel Room 109
Who Wants to Be a Millionaire
12:00pm-12:45pm
Trivia game about comics, sci-fi, TV, movies, etc.
Comics and Comics
2:00pm–2:45pm
Popular stand up comedy team showcases their Geek based humor
Nashville Superman
3:00pm–3:45pm
Country music singer, Allen Shervelle, sings songs about Superman
Meet The Legions
4:00pm-4:45pm
Star Wars 501st cosplay organization
Panel Room 110
Comic Art Auction
1:00pm-3:00pm
2013 GAMING SCHEDULE
Magic: the Gathering
Star City Games Invitational Qualifier
Date: Saturday April 20, 11am
Registration: April 20, 10am-11am
Entry: $25
Prize: Based on attendance
Magic: the Gathering
Gatecrash Sealed Deck Tournament
Date: Sunday April 21, 11am
Registration: April 21, 10am-11am
Entry: $25
Prize: Based on attendance
Magic: the Gathering
8-Player Side Events: Booster Draft
Date: Saturday & Sunday April 20 & 21, as filled
Entry: $15
Format: 8-player, single elimination
Prizes: 8-4 pack prizes
Magic: the Gathering
8-Player Side Events: Win-a-box
Date: Saturday & Sunday April 20 & 21, as filled
Entry: $15
Format: 8-player, single elimination
Prize: Booster box for winner
Magic: the Gathering
8-Player Side Events: Standard and Modern
Date: Saturday & Sunday April 20 & 21, as filled
Entry: $15
Format: 8-player, single elimination
Prize: TBD
Magic: the Gathering
4-Player Commander
Date: Saturday & Sunday April 21 & 22, as filled
Entry: $5
Prize: 2 booster packs each time you eliminate another player
Yu-Gi-Oh
16 Man Booster Box
Hours, Saturday April 21: 11am, 2pm, 5pm
Hours, Sunday April 22: 11am, 2pm
Entry: $5
Artist Chrissie Zullo appears at Richard's Comics on Saturday March 30th from 2:00 till 5:00 pm signing her multitude of books! Some of the books she has worked on are: Cinderella: Fabletown w/Love (Covers), Cinderella: Fables are Forever, Fables #100, Madame Xanadu #26, Womanthology HC, Creepy #11, Womanthology #5, and Hack/Slash Ann. and more coming!
She will be happy to sign your copies, or on the off chance you might not have these, the store will have some on hand available for purchase.
If we are real lucky she may even be willing do draw brief head sketches. If you wish anything larger/more detailed please check with her for pricing. She is happy to accept commission requests and you can discuss it with her at the store. She may also bring some of her awesome prints for sale.
Be sure to mark the date on your calendar and come and meet her!
Richard's Comics and Collectables
1214A Laurens Road, Greenville, SC 29607
Tim Seeley and Challengers Comics celebrate the conclusion of Hack/Slash's 80-issue run and Challenger's fifth anniversary on Saturday, March 30, 2013 from 7:00 until 10:00 pm!
Challengers Comics 
1845 N. Western Ave, Chicago, IL 60647
Tim Seeley, Chuck Messinger, Marie Frances, Steve Frank, and Nathan "Rock" Quarry sign at Nerdy Stuffs on Saturday, December 29, 2012 from 1:00pm until 4:00pm.
Press Release:
Tim Seeley is the creator of Image Comics hit, HACK/SLASH and writes for REVIVAL and WITCHBLADE!
Tim has also worked on GI Joe: A Real American Hero, Loaded Bible, Antman and Wasp, Ex-Sanguine, Love Bunny and Mr. Hell, Colt Noble and The Mega Lords, Dark Horse's The Occultist and so much more!
PLUS WE HAVE MORE SPECIAL GUESTS JOINING OUR SIGNING!
CHUCK MESSINGER- The man the myth the legend! One of the founding members of Creators Edge, and writer of the comic book "STINK" will be signing as well!
MARIE FRANCES- Local writer of the hit book "Night Hawk" and founder of the cosplay charity group "Super Sirens."
STEVE FRANK- Writer and Creator of horror cult comic "ZOMBIES VS CHEERLEADERS."
and last but not least…
NATHAN "ROCK" QUARRY- Famed UFC and MMA fighter, and creator/writer of the "ZOMBIE CAGE FIGHTER" comic!
Signing starts at 1PM, with a Q&A for all you fans!
Nerdy Stuffs
115 176th Street S, Spanaway, WA 98387
Press Release:
New England's biggest and best comic book convention returns on April 20-21, 2013 to the Hynes Convention Center! Joining us this year is a veritable who's who of amazing comic creators. The growing list of special guests includes Sergio Aragones, Mark Bagley, Nick Bradshaw, Mark Brooks, Amanda Conner, Tony Daniel, Colleen Doran, David Finch, Joseph Michael Linsner, David Mack, Ed McGuinness, Mike Mignola, Dustin Nguyen, Jimmy Palmiotti, George Perez, Amy Reeder, Don Rosa, Tim Seeley, William Stout, and more to be announced! Tell your friends!
Tickets are $25 per day or $40 for the weekend and available through Eventbrite at the link!
Artist alley and vendor table registration is also open. Forms can be found on the Boston Comic Con website.
About Boston Comic Con:
The Boston Comic Con is a 100% independently run comic book show committed to  bringing the biggest and best comic creators to New England. Run by fans for  fans, Boston Comic Con is not affiliated with any other convention tour or  corporate interests. Hosting over 40,000 square feet of vendors selling comic  books, toys, posters, trading cards, and other pop culture memorabilia, this is  a destination event for geeks of any stripe. Next year's convention will be held  Saturday April 20th and Sunday April 21st opening at 10:00 am each day at the  Hynes Convention Center, 900 Boylston Street, Boston, MA. For more information  please go to our website at www.bostoncomiccon.com and follow  us on Twitter (@BostonComicCon)  and Facebook!
Press Release:
Halo-8 to introduce star of HACK/SLASH at San Diego Comic Con

- Studio's con presence will include panels on tech initiatives & creator-owned transmedia -
- limited-edition merch to include Grant Morrison by Camilla D'Errico & new Godkiller -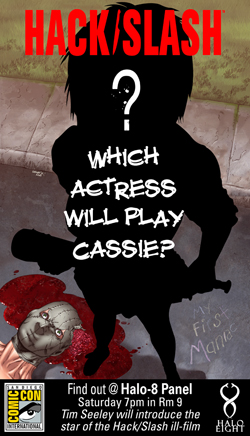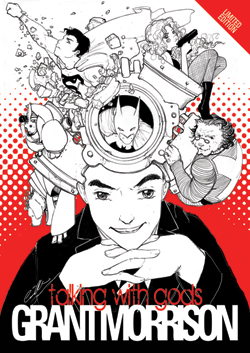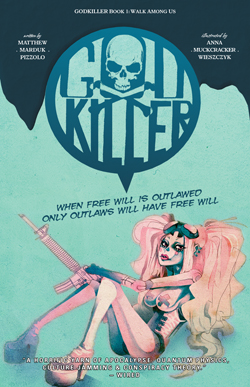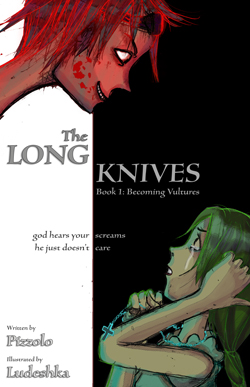 Comics, Film & Transmedia Studio Halo-8 has a lot planned for San Diego Comic Con 2011.
Announcement of Cassie Hack-tress
The most eagerly anticipated event is Halo-8?s introduction of the star playing Cassie Hack in the upcoming Hack/Slash illustrated film.
The actress, who is also appearing at SDCC for a panel promoting another genre-series she stars in, will join creator Tim Seeley and director Matt Pizzolo at Halo-8?s panel Saturday 7pm in Room 9.
The Hack/Slash illustrated film is currently in production. It mixes comic book sequential art with 3D CGI and, in a new twist for Halo-8, rotoscoped animation of live-action performances.
"Cassie is a great role and there are a lot of established actresses who'd love to bring her to life. We feel really blessed by the actress we've selected to take on the role–not only is she a fan-favorite but she herself is a fan of Tim, Cassie, and Vlad" said Pizzolo, who is directing the film and designing its visual style. "With Hack/Slash, we're working more with green screen and roto-style animation, so this actress will literally be taking on Cassie's skin."
In the past, actresses including Megan Fox and Kat Dennings have spoken publicly about how they'd love to play Cassie Hack, and a Twitter campaign #AllisonScag4Cassie trended for Warehouse-13?s Allison Scagliotti to win the coveted role.
Grant Morrison: Talking With Gods limited DVD
Patrick Meaney's documentary about the beloved and controversial writer behind All-Star Superman, Batman Inc., The Invisibles, We3,and New X-Men will be available on DVD at the Halo-8 booth with a limited edition cover by illustrator Camilla D'Errico. Meaney will also be appearing at the Halo-8 booth to autograph DVDs and answer questions throughout the con.
Godkiller trade, new epilogue, & spinoff mini-series
The 6-issue Godkiller: Walk Among Us series will be collected for the first time in a 230-page trade paperback that includes an all-new 15-page epilogue.
The Godkiller spinoff mini-series The Long Knives: Becoming Vultures will also debut at SDCC in the form of a 222-page graphic novel (book 1 of 2).
With Godkiller 2: Tomorrow's Ashes currently in production, new art will be unveiled at Con.
Panels
- Horror on the Paneled Page
[Thurs 1:30-2:30, Room 24ABC]
Pizzolo is appearing on the AICN Comics: Horror on the Paneled Pagepanel with Steve Niles (30 Days of Night), Joshua Hale Fialkov (I, Vampire), David Quinn (Faust), Tim Seeley (Hack/Slash), Brandon Seifert (Witch Doctor), Brea Grant & Zane Grant (We Will Bury You), and Mark L Miller (moderator, Ain't It Cool News) to talk about comics & horror.
- Warren Ellis: Captured Ghosts
[Fri 7:00-8:00, Room 7AB]
Director Patrick Meaney and DP/Producer Jordan Rennert will host a panel with previews and discussions of the upcoming documentary, which features interviews with Warren Ellis (obviously), Ben Templesmith (Fell), Dame Helen Mirren (RED), Matt Fraction(Invincible Iron Man), Claudio Sanchez (Coheed & Cambria), Stoya(pornstar), Joe Quesada (Marvel CCO), Andy Hurley (Fall Out Boy), Patton Oswalt (Ratatouille), Phil Jimenez (New X-Men), and many more.
Pizzolo will run a short demo at the panel showcasing the EtherFilm technology Halo-8 is designing for an interactive release of Captured Ghosts (the EtherFilm format will be more fully discussed at Halo-8?s Saturday panel).
- Halo-8 Comics, Animation & Creator-Owned Transmedia
[Sat 7:00-8:00, Room 9]
Halo-8?s panel this year will focus on how technology and transmedia can disrupt comics in a way that is beneficial to creators.
Pizzolo will demo Halo-8?s EtherFilm technology, which merges film, comics, animation, & more into a new platform of interactive, transmedia storytelling.
The panel will also discuss the success of the creator-owned Godkiller,which had one of the broadest releases for a creator-owned property this year through accounts ranging from Best Buy & Hot Topic to Comcast & Time Warner Cable & Verizon FiOS to Playstation & Xbox & Netflix & Hulu to movie theaters. Godkiller's unique release included availability in 80-million homes through cable-VOD and was watched digitally (thru rental, subscription, or ad-supported) nearly 20,000 times in the past two weeks alone even though it's been more than a year since the initial release. This approach can serve as a blueprint for creators interested in using technology to reach exponentially broader audiences.
The panel will reach its climactic conclusion when Tim Seeley presents the star of Hack/Slash.
Artist Kyle Strahm signs on Wednesday, June 22 from 12:00pm – 3:00pm.
Hurley's Heroes Comics & Games
1515 West 10th Street, Joplin, MO 64801
Nate Bellegarde and Ransom Getty sign on Friday, April 29th from 4pm – 7pm at New England Comics in Allston!
 
Artists on INVINCIBLE, HACK/SLASH, GUARDIANS OF THE GLOBE and BRIT.
Update: Also appearing are local artist Lizzie Siegel (aka Tofusquirrel) and pop singer Carey Desmond!!
If you can't make it to the signing, all of them will appear at Boston Comic Con on Saturday April 30th – Sunday May 1st!
New England Comics
131 Harvard Ave, Allston, MA 02134
Creator Tim Seeley and cover model Mariposa Rose sign at Past Present Future Comics on Sunday February 13, 2011 from 12pm – 5pm.
Past Present Future Comics
1387 N. Military Trail, West Palm Beach, FL