Kevin Smith and Jason Mewes appears at the Hammerstein Ballroom on Saturday October 11th from 7:30 PM – 9:00 PM!
Press Release:
A writer, comedian, podcaster, and film director, Kevin Smith has written and directed numerous films, including Clerks, Chasing Amy, Dogma, Jay & Silent Bob Strike Back, Red State, and Tusk; Creator of AMC's Comic Book Men; authored Silent Bob Speaks, Shootin' the Sh*t with Kevin Smith, My Boring-Ass Life and most recently Tough Sh*t: Life Advice from a Fat, Lazy Slob Who Did Good. He can be heard daily at Smodcast.com, a vast network of podcasts. An Evening with Kevin Smith is a chance to get up close and personal with the man who brought the world these films.
Jason Mewes will be on-hand to join the festivities
Note: Prior to September 15, 2014, this show was originally called An Evening with Kevin Smith. All tickets purchased for An Evening with Kevin Smith are valid for this event and will be accepted since it's the same event, just with a different name.
Manhattan Center Hammerstein Ballroom
311 West 34th Street, New York, NY 10001
KROQ Radio personality and comic-loving funnyman RALPH GARMAN appears at Golden Apple Comics to sign copies of Batman '66 Meets Green Hornet #1 on Saturday June 7th at 1:00 pm! Ralph is co-writing this with geek god and SModcaster KEVIN SMITH (his co-host on Hollywood Babble-On)
Golden Apple Comics
7018 Melrose Avenue, Los Angeles, CA 90038
323-658-6047
Tony Shasteen, Dean Trippe, Andrew Jenkins, Greg Crews, Bobby Nash, and Alisa appear at Rock Shop on Saturday May 3, 2014 for Free Comic Book Day!
Press Release:
FREE COMICS! Massive Sale! Creator Signings! Walking Dead Zombies! Superheroes, Costume Contest and more!
FIRST 50 CUSTOMERS WILL RECEIVE A FREE GOODIE BAG WITH ADDITIONAL FREE COMICS. 1 RANDOM BAG WILL CONTAIN A $20 ROCK SHOP GIFT CARD!!!
Special Guests:
TONY SHASTEEN (Artist of Vampire Diaries, Batman: Arkham Unhinged, Burn Notice, Steven King's and Peter Straub's Talisman)
ANDREW JENKINS and GREG CREWS (AMC's Walking Dead)
DEAN TRIPPE (Something Terrible, Project Rooftop)
BOBBY NASH (Green Hornet, Domino Lady, The Spider)
ALISA world famous cos-play model and THE Supergirl.
ZOMBIECIDE Game Demo from 11-8pm!
*********** SALE ALL DAY LONG ***********
50% OFF COMIC BOOK BACK ISSUES
25% OFF NEW COMICS (EXCLUDING "THIS WEEK'S")
DOLLAR COMICS: 3 FOR $1
SILVER/BRONZE/WALL COMICS 30% OFF
TOYS/ACTION FIGURES/STATUES 20% OFF
TRADE PAPERBACKS/HARDCOVERS 25% OFF
GAMES 20% OFF
SHIRTS AND APPAREL 20% OFF
Rock Shop
3333 Buford Drive Ste 2047B, Buford, GA 30519
(678) 482-0091
Cameron Diaz presents and signs The Body Book at Vroman's on Saturday January 18, 2014 at 4:00 pm!
Press Release:
Throughout her career, Cameron Diaz has been a role model for millions of women. By her own candid admission, though, this fit, glamorous, but down-to-earth star was not always health-conscious. Learning about the inseparable link between nutrition and the body was just one of the life-changing lessons that has fed Cameron's hunger to educate herself about the best ways to feed, move, and care for her body. In The Body Book, she shares her formula for becoming happier, healthier, and stronger in this positive, essential guide that is grounded in science and inspired by personal experience.
Vroman's Bookstore
695 E. Colorado Blvd Pasadena, CA 91101
Writer Mark Waid signs at Phat Collectibles on Saturday, June 22, 2013 at 2:00 pm!
Press Release:
One of the most prolific comic writers in the business, the Eisner award winning Mark Waid will be at our Anaheim Mega Store on June 22nd to sign your copies of the Eisner award winning Daredevil, Indestructible Hulk, Green Hornet, The Flash, Irredeemable, and too many more to list!
Phat Collectibles
1201 S. Euclid Street, Anaheim, CA 92804
Jason Aaron, Phil Hester, and Eric Gapstur sign at Daydreams Comics on Saturday May 4, 2013 for Free Comic Book Day!!
Press Release:
Free Comic Book Day 2013 is upon us! Come join us all day long for special sales, prizes, and of course, FREE COMICS!
After a successful 2012 event, we will once again be doing a fund raiser for the Iowa City Animal Center this year! Make a donation during FCBD and get free graphic novels – and the more you donate the more free stuff you get!
We will also be hosting the following comic book creators throughout the day. They will be available to sign autographs, do sketches and talk with fans!
Jason Aaron: Acclaimed writer for Marvel Comics and owner of an amazing beard! Jason is currently writing Wolverine & The X-Men, Thor God of Thunder and Thanos Rising. Previous works include Scalped and The Other Side (Vertigo Comics), Wolverine Weapon X, Incredible Hulk, Ghost Rider, Punishermax, Ultimate Captain America and more!
Phil Hester: Professional comic writer & artist for two decades! Phil has worked for various companies over the years and has also created his own characters! Credits include Green Arrow, Wonder Woman, Swamp Thing, The Wretch, Firebreather, Godzilla, Green Hornet, The Darkness, Invincible Universe, Gen 13, Ant-Man, and many more!
Eric Gapstur: Finalist in Amazon's Comic Strip Superstar contest! He currently working on his own strip comic Belle Plaine as well as honing his comic inking skills. He has a couple Green Hornet covers to his credit, and recently completed a Batman Legends of the Dark Knight story with Phil Hester. Be on the lookout for an upcoming Adventures of Superman story in the near future!
So come out to the shop, and bring your family and friends!
Daydreams Comics
21 S. Dubuque Street, Iowa City, IA 52240
(319) 354-6632
www.daydreamscomics.com
Via Sony Pictures Home Entertainment:
THE GREEN HORNET is now available on blu-ray and DVD.
You don't have to be The Green Hornet's sidekick to have Kato vision. Just head over to UGO.com and enter the Kato Vision Sweepstakes for your chance to win a Sony 3D Prize Package which includes an HD 3D TV, four pairs of Sony 3D Glasses, and a Sony 3D Blu-ray Home Theater System.
Enter now: http://www.ugo.com/entertainment/kato-vision-sweepstakes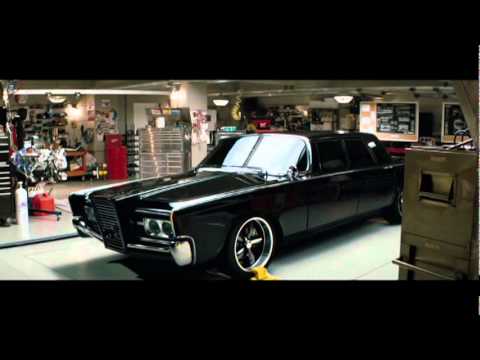 Skottie Young and Phil Hester sign at Daydreams Comics on Saturday May 7, 2011 for Free Comic Book Day!
Phil Hester – Comic book writer & artist. Currently writing Wonder Woman, Green Hornet, and Darkness. Currently drawing Godzilla: Kingdom of Monsters. Previous works include: Green Arrow, Firebreather, Ant-Man, Nightwing, Swamp Thing, and many more! Phil will be on hand to sign for fans.
Skottie Young – Comic book artist. Currently working on Marvel's Wizard of Oz adaptations, including The Wonderful Wizard of Oz, The Marvelous Land of Oz, and The Ozma of Oz. Previous works include: New Warriors, Human Torch, Spider-Man: Legend of the Spider Clan and New X-Men. He's done covers for books like Cable/Deadpool, Spider-Man, Deadpool, Iron Man, and many more! Skottie will be on hand to sign for fans.
Daydreams Comics
21 S. Dubuque St, Iowa City, IA 52240
David Finch, Johnny Desjardins, and Tony Gray sign on December 29th from 5-9pm.
The world-wide signing event for David Finch is being held at Cartoon Kingdom, in his hometown of Windsor, Ontario! 8 Days after the release of this groundbreaking first novel, David will be celebrated, at home, talking to fans and showcasing his incredible talent!
Joining him will be two other excellent home grown success stories—Tony Gray of the Incredible Conduit and Johnny Desjardins of Green Hornet fame! Issues of Green Hornet #2 and #3 being released THAT DAY along with the Incredible Conduit, will also be available for purchase with free signing! 11am to 3pm
Come grab your first issue of Dark Knight #1 and get it signed for free by David !
Issues of Green Hornet #2 and the Incredible Conduit will also be available for purchase with free signing!
Celebrate lots of local talent at a local shop! Prints, lithos, artwork and other comics available for sale & signing too. Specials & giveaways all day!
Cartoon Kingdom
2001 Provincial Road (Behind Silver City Theatre, at the corner of Walker & Provincial Rds), Windsor, ON
Ain't It Cool News talked with Green Hornet star Seth Rogen and producer Neal Moritz about their plans for this year's Comic-Con International: San Diego:
Q: We are a month away from Comic Con? Have you started with the conversion? Are you guys going to be there, and what are you going to show the fans at Comic Con?

N: We are definitely going to be a Comic Con, and will be there with big presence. We are going to show a piece of the film. As long as the 3D is done to the standard that we want it, we will show the trailer in 3D

S: Yeah, we've already been looking at stuff to show. We are all Comic Con fans and, as comic book nerds, it's important to us to show respect for those people who go out there and shove their asses in there.
In the meantime, the first trailer for the January 2011 film has just been released so check it out below: