Nick Offerman appears at Joseph-Beth Booksellers to discuss and sign his new book Gumption: Relighting the Torch of Freedom with America's Gutsiest Troublemakers on Sunday, May 31, 2015 at 4:00 pm!
From George Washington to Willie Nelson, Offerman describes twenty-one heroic figures and why they inspire in him such great meaning. He'll combine both serious history with light-hearted humor – comparing, say, George Washington's wooden teeth to his own experience as a woodworker. The subject matter will also allow Offerman to expound upon his favorite topics, which readers love to hear – areas such as religion, politics, woodworking and handcrafting, agriculture, creativity, philosophy, fashion, and, of course, meat.
Ticket includes a copy of Gumption: Relighting the Torch of Freedom with America's Gutsiest Troublemakers By Nick Offerman and a line ticket for the book signing. You will receive your copy of the book and line ticket when you arrive the afternoon of the event. Books and line tickets may not be picked up prior to the event. There will be no signed memorabilia.
Joseph-Beth Booksellers
2692 Madison Road Cincinnati, OH 45208
Animation artists Bryan Konietzko and Phil Rynda speak at the Rhode Island School of Design on Wednesday, February 4, 2015 at 7:30pm!
Press Release:
The Illustration Department is very pleased to announce a joint talk by award-winning artists Bryan Konietzko and Phil Rynda. The lecture is free and open to the general public, though seating is limited, so please arrive early!
***
Bryan Konietzko will give a slide lecture at RISD's Main Auditorium on Wednesday, February 4th, at 7:30pm. He will discuss the artwork and development that went into the five-year production of Legend of Korra, as well as provide advice for getting into and thriving within the animation industry.
***
Phil Rynda will talk about his career in animation as well as his character design process. Specifically Phil will talk about how and why he puts "character" and personality before design. He will show examples from his own work as well as other examples. All to be followed by an open Q+A.
Rhode Island School of Design
17 Canal Walk Providence, RI 02903
Dave Foley, Maura Tierney, Stephen Root, Vicki Lewis, Khandi Alexander, and Andy Dick appear for the NewsRadio 20th Anniversary reunion on Saturday, January 24, 2014 from 1:00 – 2:30 PM! Presented as part of SF Sketchfest.
Press Release:
Celebrate 20 years of the hilarious, irreverent sitcom set in the world of AM radio as the cast of "NewsRadio" come together at SF Sketchfest! Dave Foley (coffee-addicted news director Dave Nelson), Maura Tierney (obsessive overachiever Lisa Miller), Stephen Root (eccentric billionaire station owner Jimmy James), Vicki Lewis (quirky secretary Beth), Khandi Alexander (Three-Card Monte loving news anchor Catherine Duke) and Andy Dick (bumbling news reporter Matthew Brock) will take the Marines' Memorial stage for an afternoon of stories, reminiscing and questions. $30 All Ages
Marines Memorial Theatre (MMT)
609 Sutter Street, San Francisco, CA 94102
The cast of Bob's Burgers appears at Paley Fest on Wednesday, October 15, 2014 at 7:00 PM! Panelists scheduled to appear include: Loren Bouchard, Jim Dauterive, H. Jon Benjamin, John Roberts, Kristen Schaal, and Larry Murphy
Paley Center for Media
25 West 52 Street, New York, NY 10019
Voice actor Rob Paulsen welcomes Jess Harnell and Kevin Michael Richardson to Talkin' Toons LIVE on Tuesday March 4, 2014 at 8:00 PM at the Hollywood Improv!
Press Release:
The world-famous Hollywood Improv is proud to invite you to join Emmy and Annie award winner Rob Paulsen as he talks about his experiences in voice acting!
About Rob Paulsen:
Born in Detroit, Rob Paulsen spent his childhood in Livonia and Rochester, attending Junior and Senior high school in Grand Blanc, Michigan. Rob loved cartoons like most kids but aspired to be a professional hockey player. "Fortunately, thanks to some big, strong, kid from Winnipeg who drilled me so hard my ears are still ringing, I learned around age 18 I had neither the talent nor the temperament to make a living playing hockey. So, I turned to my other passions: singing and acting."
The goal of bringing absolute believability to a fictional character, live-action or animated, is what every actor strives for. Those who are committed to their career and who combine experience, passion and skill are likely to succeed.
Those gifted with exceptional talent who focus on maximizing their potential by finding their own niche, quickly break away from the pack. After years of honing their craft and consistently delivering memorable performances in which the character impacts an indelible image on the viewer, the public and the industry take notice, singling out the best.
"I'm getting paid to do what I got in trouble for in the 7th grade," jests Rob, who won a Daytime Emmy in 1999 as "Outstanding Performer in an Animated Program" for Pinky and The Brain (Warner Bros.) Though nominated twice previously, the victory was especially sweet due to some formidable competition – fellow nominees Louie Anderson, Ernest Borgnine, Dennis Franz and Jeffery Tambor. In addition to his Emmy, Rob won back-to-back Annie Awards in 1997 and 1998. "I absolutely love what I do and thank my lucky stars for twenty-five years of full-time employment in this business," he says.
"It's a treat to portray a complex character," Rob explains about Pinky, a goof-ball mouse with funny teeth, a head filled with clouds and an inane imagination that is punctuated with a staccato laugh. "Besides … where else could I find a job where emotional outbursts and odd exclamations like 'Egad!,' 'Narf!,' 'Poit!,' 'Splonk!,' and 'Zort!' are allowed and in fact, encouraged?" With over 2,000 half-hours of animation to his credit, Rob's versatility shines in his starring roles as the voices of Yakko, Pinky and Dr. Scratch 'n' Sniff in the Peabody and two-time Emmy award-winning series "Animaniacs."
Some of Rob's other well-known animated characters include Raphael of the "Teenage Mutant Ninja Turtles," Arthur in "The Tick," the title role in "The Mask" (for a WHOLE lot less dough than Mr. Carrey, thank you), the title role in "Mighty Max," Carl Wheezer in "Jimmy Neutron, Boy Genius," Jack Fenton in "Danny Phantom," Bobble in the "Tinkerbell" series of DVDs and hopefully more to come.
Paulsen's extensive credits include on-camera roles in numerous motion pictures including Body Double, Stewardess School, Eyes of Fire, The Perfect Match, and Warlocked. His television acting credits include guest-starring roles on MacGyver and St. Elsewhere. Additionally, he is one of the most sought-after voice actors in the commercial arena, performing in over 1000 commercial spots.
As passionate about "paying it forward" as he is about his lucrative career, Rob supports various charitable organizations, particularly those benefiting children and military veterans. Rob's volunteer work with GOALmodels has been particularly rewarding. GOALmodels, a high school program in Reseda, California, is designed to inspire 9th graders to set goals and overcome obstacles in life. Blending his life experiences with passion for his work, his presentations are informative, entertaining and inspiring. In his leisure time, Rob enjoys golf, riding his motorcycle and occasionally lacing up his skates for another chance to relive his past glory on the rink. He spends the majority of his free time with his wife, Parrish, and their two Yorkshire terriers, Pooshie and Tala.
Hollywood Improv
8162 Melrose Ave, Los Angeles, CA 90048
John DiMaggio screens his new voice acting documentary "I Know That Voice" at the National Press Club on Friday November 8, 2013 at 6:00 PM!
This is a ticketed event. Click here to jump to the ticket form.
The National Press Club will host the East Coast premiere of the voice acting documentary I Know That Voice on Friday, November 8, at 6:00 p.m. in the Conference Rooms. The film's executive producer, Annie Award-winning and Emmy-nominated voice actor John DiMaggio, will be on hand to introduce the film and answer questions after the screening, followed by a meet-and-greet and signing. DiMaggio is known for voices such as Bender in Futurama; Jake the Dog in Adventure Time; Marcus Fenix in Gears of War; Rico in The Penguins of Madagascar; Dr. Drakken in Kim Possible; and Schnitzel in Chowder.
I Know That Voice explores every aspect of the voice acting profession, and showcases some of the most talented, versatile, and hard-working members of the entertainment industry. It features interviews with more than 150 top voice actors, casting and voice directors, show creators, producers, voice teachers, and other animation industry luminaries. For a full list of the featured actors and creators, click here.
The documentary will be released on Video on Demand, iTunes, and DVD this December. To watch the trailer on YouTube, click here.
The screening is sponsored by The National Press Club's Young Members Committee, and is free for Club members and $10 for nonmembers. The signing session is limited to one item per person.
National Press Club
529 14th Street NW, Washington, DC 20045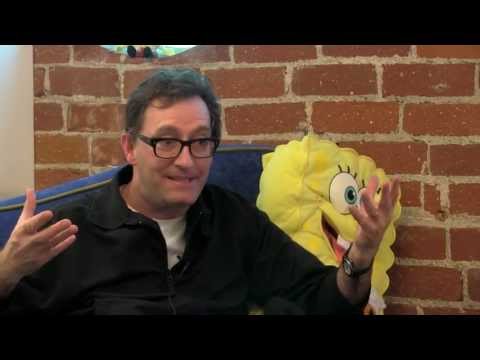 Press Release:
The 2013 San Diego Comic-Con convention announced the star cast and crew of the revolutionary new documentary "I Know That Voice" will host a panel for more than 175,000-plus comic book fans from around the world on July 18, 2013. John DiMaggio ("I Know That Voice" Executive Producer and voices of Bender from Futurama, Jake the Dog from Adventure Time, IFC's Out There and many more) brings together the documentary's cast, producer and director to expose an exclusive sneak peak at the most anticipated film about voice over ever made at The World's Biggest Comic Book Convention™.
The 2013 San Diego Comic-Con panel will feature insider clips and a Q&A session with John DiMaggio, Billy West (Futurama, The Ren & Stimpy Show), Tom Kenny (Spongebob Squarepants, Brickleberry) Rob Paulsen (TMNT, Pinky and the Brain), Dee Bradley Baker (Legend of Korra, Clone Wars, Ben 10, American Dad), Fred Tatasciore (Hulk, Ben 10, Mad), Andrea Romano (25-time Emmy nominated, 8-time Emmy winner for Animaniacs, Pinky and the Brain, and more), Tommy Reid (Producer) and Lawrence Shapiro (Director).
From comic book junkies and animation maniacs to video game gurus and anyone who has ever been touched by cartoons, rumor of this film's release has left fans filled with anticipation. Growing at a steady pace, more than 2,100 fans have joined the VIP Insider List and pre-ordered the DVD. With YouTube videos garnering 800,000-plus views and hundreds of Cartoon Voice Imitation Contest submissions pouring onto the documentary's Facebook page, this film is gearing up to reveal to the world the mysterious lives and humor of some of the greatest voice actors of all time.
To add to fans' growing excitement, every 100th person to join the VIP List on the documentary's website will be announced and will win a limited collector-edition poster autographed by John DiMaggio. Not only will VIP List members get the latest news on the film, but they will also have first dibs to pre-order the DVD and get their hands on a copy before it hits the market.
"We've been absolutely bombarded with fans' anticipation on social media since word slipped out," said John DiMaggio. "San Diego Comic-Con is the perfect place to raise the bar and be accessible to the fans so they can ask us anything and everything they are dying to know about the project, the voice acting industry and more."
Press Release:
The extensive all-star cast of more than 100 talented actors behind cartoon voices also features Matt Groening (The Simpsons), Seth Green (Robot Chicken, Family Guy), Tara Strong (The Powerpuff Girls, My Little Pony) and Jim Cummings (Winnie the Pooh).
Got a great cartoon voice impression? The "I Know That Voice" Cartoon Voice Imitation Contest is accepting submissions to its Facebook page until July 31, 2013, at 11:59 p.m. PST. The Top 3 submissions will be selected and personally announced by DiMaggio and the "I Know That Voice" team on August 5 and will win a copy of the DVD, signed by DiMaggio and a poster signed by some of the "I Know That Voice" star cast. Participants from across the globe are encouraged to post a 1-minute-or-less video to the Wall and must "Like" the page to be reviewed. Contestants can impersonate any cartoon(s) ever made.
Producer Tommy Reid said "I Know That Voice" will break new ground and give cartoon lovers of all ages and places a light-hearted, in-depth look into an industry that other films have only scratched the surface. "This documentary not only features the voices behind some of the world's most beloved cartoons, but it also draws back the curtains into the lives of the unsung heroes whose voices have captivated millions of people's hearts."
The outspoken, unpredictable characters on the "I Know That Voice" panel will spill the news at San Diego Comic-Con on July 18, 2013, from 4:45-5:45 p.m., in Room 6BCF.
For exclusive photos, videos and news on "I Know That Voice," visit the website and Facebook page.
Follow the documentary on Instragram @iknowthatvoicemovie and #iknowthatvoice.
Watch the first trailer and second trailer on YouTube.
The full cast list can be found on IMDb
About the "I Know That Voice" Team
John Di Maggio, Tommy Reid and Lawrence Shapiro's combined chemistry and strengths came together to form the groundbreaking "I Know That Voice" documentary. Stated by Tommy as "a true labor of love," the film took two years to make, collected extensive interviews and compiled never-before-seen footage making "I Know That Voice" truly one-of-a-kind of its subject matter. Emmy-nominated and Annie award winner John Di Maggio is known for his iconic role as "Bender" in Futurama and "Jake the Dog" in Adventure Time, as well as his roles in The Penguins of Madagascar, Gears of War, Kim Possible and more. Tommy Reid is a renowned producer of films including Kill The Irishman, Americans, Superthief: Inside America's Biggest Bank Score, Danny Greene: The Rise & Fall of the Irishman and Strike. "I Know That Voice" Director Lawrence Shapiro directed films including Jam in the Dam, Los Lobos, Kiko Live, The Marshall Tucker Band: Carolina Dreams Tour and Blue Cheer: Rocks Europe.
Alex Hirsch, JG Quintel, and more join host Ben Blacker at Meltdown Comics on Sunday May 19th at 5:00 pm!
Press Release:
THE NERDIST WRITER'S PANEL series is an informal chat moderated by BEN BLACKER (co-creator of The Thrilling Adventure Hour; writer for Supah Ninjas, Supernatural, among others) with professional writers about the process and business of writing. Covering TV, film, comic books, music, novels, and any other kind of writing about which you care to hear.
May 19th guests will include:
JG Quintel (creator, The Regular Show; Flapjack)
Alex Hirsch (creator, Gravity Falls; Flapjack)
more panelists to be announced!
The line-up is subject to change. And as always, proceeds from the live panels benefit 826LA, the national non-profit tutoring program.
Meltdown Comics
7522 Sunset Blvd, Los Angeles, CA 90046