Press Release:
Splash Page Comic Art will be setup in ARTIST ALLEY this year for New York Comic Con 2016 with the following artists: Roland Boschi, Max Fiumara, Paolo Rivera, Goran Sudzuka, and Dalibor Talajic.
Roland Boschi has worked on Ghost Rider with Jason Aaron, Wolverine MAX, Punisher including Frankencastle, Magneto, and X-Men titles. He has also done work on Secret Wars, Hail Hydra, and Winter Soldier: The Bitter March.
Max Fiumara has worked on several titles including Amazing Spider-Man, Namor, and Hulk Smash Avengers, along with Four Eyes, his creator-owned series through Image with writer Joe Kelly, and worked on a long run of Abe Sapien for Dark Horse.
Paolo Rivera became a household name with Marvel on their Mythos series as well as Amazing Spider-Man. Paolo transitioned primarily to pencil and ink work on covers and pencils on interiors with his father Joe doing inks, on his Daredevil run. He also worked for Valiant and most recently on Hellboy and the B.P.R.D. 1953.
Goran Sudzuka broke through with Outlaw Nation, and went on to do Hellblazer projects, Y the Last Man, Ghosted, Wolverine, Thors, and most recently Daredevil.
Dalabor Talajic has worked on a number of Marvel titles including several Deadpool projects including Deadpool Kills the Marvel Universe, Dexter, Hit Monkey, and recently Red Wolf.
We have opened pre-signup lists on a first come first serve basis for Roland, Max, Goran, and Dalibor and the pieces must be picked up at NYCC. Artist Alley Table locations will be posted closer to the show date.
While Lee Bermejo will not have his own table, he'll be at the show for a limited time so he's taking TWO pre-order convention sketches.
The details for all of these opportunities can be seen here at the link…
I will be bringing a limited amount of art with me, primarily for artists that will be with me at the show. If you want to purchase something and have us bring it to NYCC for pickup, we'd be happy to do so!
Emerald City Comicon makes a big announcement with several new comic creator guests added for the 2016 convention including Klaus Janson (DARK KNIGHT III), Ming Doyle (CONSTANTINE), Todd Nauck (NIGHTCRAWLER), Mairghread Scott (POWER RANGERS), Pierrick Colinet (INFINITE LOOP), Francis Manapul (JUSTICE LEAGUE), Joshua Williamson (BIRTHRIGHT), Annie Wu (BLACK CANARY), Jim Zub (SKULLKICKERS), Don Rosa (UNCLE SCROOGE), Shannon Watters (LUMBERJANES), Elsa Charretier (C.O.W.L.), Cully Hamner (RED), Drew Johnson (WONDER WOMAN), and more! Plus voice actors Linda Ballantyne (SAILOR MOON), Nolan North (UNCHARTED), and Susan Roman (SAILOR MOON).
Previously announced celebrity guests include:
Christy Carlson Romano (KIM POSSIBLE, EVEN STEVENS), Chyler Leigh (SUPERGIRL), Dameon Clarke (DRAGON BALL Z, BORDERLANDS 2), Danielle Panabaker (THE FLASH, JUSTIFIED), Dante Basco (HOOK, AVATAR: THE LAST AIRBENDER), David Anders (IZOMBIE, ONCE UPON A TIME), Jenna Coleman (DOCTOR WHO, LEGO DIMENSIONS), Keiynan Lonsdale (THE FLASH), Ksenia Solo (LOST GIRL), Lana Parrilla (ONCE UPON A TIME, 24), Melissa Benoist (SUPERGIRL), Nathan Fillion (FIREFLY, CASTLE), Robbie Amell (THE FLASH, X-FILES), Rose McIver (IZOMBIE, ONCE UPON A TIME), Sean Astin (GOONIES, LORD OF THE RINGS), Sean Maguire (ONCE UPON A TIME, SCOTT & BAILEY), Will Friedle (BATMAN BEYOND, GUARDIANS OF THE GALAXY, BOY MEETS WORLD)
Comic guests include:
Aaron Conley (SABERTOOTH SWORDSMAN), Aaron Kuder (ACTION COMICS), Adam Gorham (DEAD DROP), Alé Garza (GET JIRO: BLOOD & SUSHI), Alex de Campi (NO MERCY), Amy Chu (POISON IVY), Babs Tarr (BATGIRL), Brittney Williams (PATSY WALKER aka HELLCAT), Cary Nord (X-O MANOWAR), Chad Hardin (HARLEY QUINN), Chris Burnham (BATMAN INC.), Chris Mooneyham (FIVE GHOSTS), Chris Moreno (ZOMBIE DICKHEADS ), Chris Roberson (iZOMBIE), Clay Mann (POISON IVY), Dan Parent (KEVIN KELLER), Daniel Warren Johnson (THE GHOST FLEET), Dice Tsutsumi (ICE AGE), Dustin Nguyen (DESCENDER), Ed Brisson (SHELTERED), Ed Luce (WUVABLE OAF), Emi Lenox (PLUTONA), Emanuela Lupacchino (SUPERGIRL), Evan 'Doc' Shaner (GREEN LANTERN), Faith Erin Hicks (THE NAMELESS CITY), Fiona Staples (SAGA), Hope Larson (A WRINKLE IN TIME), Jake Wyatt (MS. MARVEL), James Harren (RUMBLE), Jason Howard (TREES), Jim Mahfood (EVERYBODY LOVES TANK GIRL), Jody Houser (FAITH), Joe Keatinge (SHUTTER), Kei Acedera (ALICE IN WONDERLAND), Kevin Wada (CATWOMAN), Kris Anka (CAPTAIN MARVEL), Lee Weeks (DAREDEVIL), Leila del Duca (SHUTTER), Liz Prince (WILL YOU STILL LOVE ME IF I WET THE BED?), Marcus To (RED ROBIN), Marguerite Bennett (A-FORCE), Matthew Southworth (STUMPTOWN), Mitch Gerads (THE SHERIFF OF BABYLON), Nick Dragotta (EAST OF WEST), Nick Pitarra (THE MANHATTAN PROJECTS), Noelle Stevenson (NIMONA), Philip Tan (GREEN LANTERN), Raina Telgemeier (SISTERS), Sean Gordon Murphy (TOKYO GHOST), Shawn Crystal (ARKHAM MANOR), Terry Moore (RACHEL RISING), Tim Sale (CAPTAIN AMERICA: WHITE), and many more!
Emerald City Comicon (ECCC) is the premier comic book & pop culture convention in the Pacific Northwest. Join us April 7-10, 2016. For tickets and more information please go to the website: www.emeraldcitycomicon.com
Writer Joshua Williamson (Birthright, Nailbiter) and artist Shawn Crystal (Arkham Manor) appear at Third Eye Comics on Saturday, November 21, 2015 from 11:00am – 1:00pm to sign the all-new, all-different ILLUMINATI #1!
Third Eye Comics
2027-A West Street, Annapolis, MD 21401
(410) 897-0322
Writer Joshua Williamson (Birthright, Nailbiter, Ghosted) appears at Beach Ball Comics on Wednesday, May 20th at 5:00 pm to sign SECRET WARS: BATTLEWORLD!
When the Marvel Universe and the Ultimate Universe collide, there is only… Battleworld! Featuring the fights, battles and blow-ups that are just TOO BIG for Secret Wars!
Beach Ball Comics
3024 W Ball Rd Ste G, Anaheim, CA 92804
(714) 826-6127
Join Kurtis J. Wiebe (Rat Queens, Pisces), Kate Leth (Power Up!), Ed Brisson (Sheltered, Cluster), Leila Del Duca (Shutter), Joshua Williamson (Birthright, Nailbiter), Jim Zub (Wayward, Skullkickers) and Kelly Fitzpatrick (Peter Panzerfaust, Rat Queens) for an evening of drinks and board games at the Ray Gun Lounge on Saturday, March 28th at 8:00 pm!
Free admission, but a suggested donation of any amount to Gay City, who will be on site, would be much appreciated!
Ray Gun Lounge
501 E Pike St, Seattle, WA 98122
Boston Comic Con has announced their initial guestlist for the 2015 convention. As always, the best and brightest stars of the comic industry. Some of the comic creators making their first Boston Con appearance are: Eduardo Risso, Humberto Ramos, Jose Luis Garcia-Lopez, Tony Moore, Jason Latour, Joelle Jones, Steve Lieber, Annie Wu, Franco Aureliani, J. Bone, Frank Brunner, Michael Cho, Jeff Dekal, Evan Dorkin, Sara Dyer, Gerry Duggan, Mike Henderson, Mike Kunkel, John Layman, Laura Martin, Jeff Parker, Kurtis J. Wiebe, and Joshua Williamson!
Plus many guests are coming back for a return appearance like Amanda Conner, Jimmy Palmiotti, Stephane Roux, Frank Cho, Brian Azzarello, Amy Reeder, Don Rosa, Frank Tieri, Andy Belanger, Stephanie Buscema, CB Cebulski, Joe Prado, and Dave Johnson!
And the first media guest is Robin Lord Taylor, best known for his breakout role as The Penguin on Gotham! *UPDATE* Photo ops are available now at the link!
Tickets are now available for purchase. Please note that this year tickets will be sold ONLINE ONLY, there will not be any on-site ticket sales.
About Boston Comic Con:
The Boston Comic Con is a 100% independently run comic book show committed to bringing the biggest and best comic creators to New England. Run by fans for fans, Boston Comic Con is not affiliated with any other convention tour or corporate interests. Hosting over 120,000 square feet of vendors selling comic books, toys, posters, trading cards, and other pop culture memorabilia, this is a destination event for geeks of any stripe. This year's convention will be held Friday July 31st, Saturday August 1st, and Sunday August 2nd at the Seaport World Trade Center, 200 Seaport Blvd, Boston, MA 02210. For more information please go to our website at www.bostoncomiccon.com and follow us on Twitter (@BostonComicCon) and Facebook!
Writer Joshua Williamson (Nailbiter, Ghosted) signs BIRTHRIGHT, his new comic from Skybound, at The Comic Bug on Wednesday October 29th from 2:00-7:00 PM!
The Comic Bug
4267 Overland Ave. Culver City, CA 90230
Forbidden Planet hosts a signing with several Image creators on Wednesday October 8th at 6:00 pm!
Frank J. Barbiere (Five Ghosts)
Chris Mooneyham (Five Ghosts)
Joshua Williamson (Nailbiter, Birthright, Ghosted)
Josh Fialkov (Punks, Last of the Greats, Echoes)
Ed Brisson (The Field, Sheltered, Comeback)
Justin Jordan (Spread, Luther Strode)
Declan Shalvey (Injection)
Tim Seeley (Revival, Hack/Slash)
Brandon Montclare (Rocket Girl)
Bob Fingerman (Minimum Wage)
Antony Johnston (Umbral, The Fuse)
Forbidden Planet
832 Broadway, New York, NY 10003
212-473-1576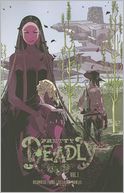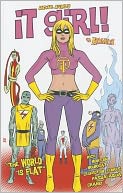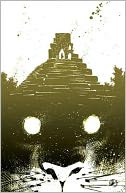 Kelly Sue DeConnick, Matt Fraction, Joe Keatinge, Jamie S. Rich, and Joshua Williamson for a Special Get Pop-Cultured Event at Barnes & Noble on Saturday July 19, 2014 at 3:00 PM! Come join as this wonderful lineup of authors discuss their work and sign books! Those who attend will be entered to win raffle prizes.
Barnes & Noble – Clackamas Town Ctr Mall
12000 SE 82nd Avenue, Portland, OR 97086
503-786-3464
Writer Joshua Williamson appears at Third Eye Comics on Saturday June 7th from 11:00 am – 1:00 pm for the official launch party of NAILBITER #2!
Third Eye Comics 
2027-A West Street, Annapolis, MD 21401
(410) 897-0322