Press Release:
Guardians of the Galaxy is a highly anticipated upcoming American superhero film based on the Marvel Comics superhero team of the same name. In the far reaches of space, an American pilot named Peter Quill finds himself the object of a manhunt after stealing an orb coveted by the villainous Ronan. In order to evade Ronan, Quill is forced into an uneasy truce with a group of misfits including Gamora, Rocket, Drax the Destroyer, and Groot. But when Quill discovers the true power of the orb and the menace it poses to the cosmos, he must rally his ragtag rivals for a last, desperate stand – with the galaxy's fate in the balance.
Come see rare behind the scenes artwork by artists from the production design, storyboard, and visual development teams.
Bring your questions for the Q&A session and meet the artists one-on-one as they sign copies of the new Art of Guardians of the Galaxy book on Saturday August 9, 2014 from 1:00 PM – 4:00 PM!
$5 Admission at the door or FREE w/ purchase of the Art of Guardians of the Galaxy book (seats are limited, standing room available).
Outside books will be subject to a $10 fee.
Front Row Reserved Seats available $20. (see top)
Waives admission fee.
Guaranteed seat in the first 2 rows, only 15 seats available.
No need to wait in line or get to the event early just to get a good seat.
Comes with a free bottle of water.
Guaranteed first in line during the artist signing time.
Get 10% off your book purchase.
Featured Artists:
Jane Wu: Story Artist
Bryan Andrews: Story Artist
Fabian Lacey: Concept Designer
Jackson Sze: Concept Designer
Andy Park: Concept Designer
Josh Herman: Digital Sculptor
Rodney Fuentebella: Concept Illustrator
Gallery Nucleus
210 East Main Street, Alhambra, CA 91801
Artist Kazu Kibuishi appears at Gallery Nucleus for a one night event on Tuesday July 29th from 7-9pm as he signs/sketches copies of the newest installment of his acclaimed graphic novel series Amulet 6, as well as prints from his Harry Potter book cover collection.
There will also be a Buy 1 get 1 FREE FLASH SALE of previous Amulet books, Flight Comics, and many other goodies. Don't miss it.
Gallery Nucleus
210 East Main Street, Alhambra, CA 91801
Press Release:
Join Gallery Nucleus to celebrate the release of Catia Chien's new book, A Boy and A Jaguar with a book launch party, including a signing, reading, and exhibit of art from the book on Saturday June 28, 2014 from 6:00PM – 8:00PM!
More event details to be announced!
About the book:
Alan loves animals, but the great cat house at the Bronx Zoo makes him sad. Why are they all alone in empty cages? Are they being punished? More than anything, he wants to be their champion—their voice—but he stutters uncontrollably.
Except when he talks to animals…
Then he is fluent.
Follow the life of the man Time Magazine calls, "the Indiana Jones of wildlife conservation"as he searches for his voice and fulfills a promise to speak for animals, and people, who cannot speak for themselves. This real-life story with tender illustrations by Catia Chien explores truths not defined by the spoken word.
About the artist:
Catia Chien is an avid painter who works from her studio in Southern California. She is a collection of fun entomology facts and has been known to prefer soup over most other types of food. Besides filled with vivid imagination, her work is described as rich with whimsy, colors, and energy. She is currently producing work for the children's book market, film and animation, comic book anthologies, and galleries.
Outside books will merit a $10 fee.
Gallery Nucleus
210 East Main Street, Alhambra, CA 91801
Press Release:
Nucleus is proud and honored to host this special exhibition featuring artwork by over 40 DreamWorks artists all creating original art in celebration of the new film, How To Train Your Dragon 2. With select pieces available for sale and several artists in attendance, guests will have a chance to meet the creative talent behind the film as they sign copies of the new Art of How To Train Your Dragon 2 book.
Purchase a HTTYD book and receive a raffle ticket to attend the event for free and avoid standing in line to get your book signed as we will call out numbers in sequence. Keep your raffle ticket as it will allow you to win prizes at 8pm, 9pm and 10pm. (prizes to be announced)
Trade in your HTTYD movie ticket stub to attend our event for free and to receive an extra 5 raffle tickets for more chances to win!
Purchase a HTTYD book from our site or shop from now till July 7th and be entered to win a free signed Nicolas Marlet HTTYD print! Winner to be announced July 8th at 5pm on our Facebook page and blog. (shipping fees may apply)
Exclusive HTTYD prints to be released at the opening reception.
Enjoy Burnt to a Crisp, a Food Truck that serves Texas Smokehouse BBQ!
Event Schedule:
6:00pm – 7:00pm (Artists Panel Presentation)
8:00pm – 10:00pm (Artist Signing)
8:00pm (1st raffle drawing)
9:00 (2nd raffle drawing)
10:00 (final raffle drawing)
$5 Admission at the door or FREE w/ purchase of The Art of How To Train Your Dragon 2 book (seats are limited, standing room available).
Outside books will be subject to a $10 fee.
Featured Panelists:
to be announced…
Contributing Artists:
Director:
Chris Sanders
Dean Deblois
Elaine Bogan
Peter Ramsey
Rodolphe Guenoden
Art:
Arthur Fong
Christopher Zibach
Cundo Rabaudi
Griselda Sastrawinata-Lemay
Iuri Lioi
Marcos Mateu Mestre
Nate Wragg
Nico Marlet
Peter Chan
Raymond Zibach
Richard Daskas
Takao Noguchi
Woon Jung
Zhaoping Wei
Story:
Adam Cootes
Andy Erekson
Anthony Zierhut
Ariana Oh
Ben Juwono
Cinzia Angelini
Clio Chiang
Dave Wolter
Ennio Torresan
Glenn Harmon
Heidi Jo Gilbert
Ian Abando
Januel Mercado
Jean Kang
Johane Matte
Kenjo Ono
Le Tang
Louie Del Carmen
Mark Sperber
Megan Dong
Michael Lester
Nassos Vakalis
Natasha Wicke
Peter Paul Bautista
Phil Craven
Rikke Asbjoern
Ryan Savas
Sean Charmatz
Sharon Bridgeman Lukic
Simon Otto
Stephanie Stine
Steven Macleod
Todd Wilderman
Tom Owens
Tron Mai
Vi-Dieu Nguyen
DreamWorks Employee:
Andrew Bandong
Brittany Biggs
Chelsea Bryan
Haley Hughes
Hannah Sherman
Jackie Marion
James Baxter
Jennifer Harlow
Jessica Forer
Jisoo Kim
Joshua Caez
Justin Melillo
Marco Regina
Patrick Ian
Paul Schoeni
Sucheta Bhatawadekar
Victor Tang
more to be announced…
Tribute Artists:
Anthony Wu
Claire Hummel
Crowded Teeth (Michelle Romo)
Dan Matutina
Helen Chen
Israel Sanchez
Jeff Victor
Justin Gerard
Kei Acedera
Nicole Gustafsson
Patrick Awa
Rustam Hasanov
Seb Mesnard
Gallery Nucleus
210 East Main Street, Alhambra, CA 91801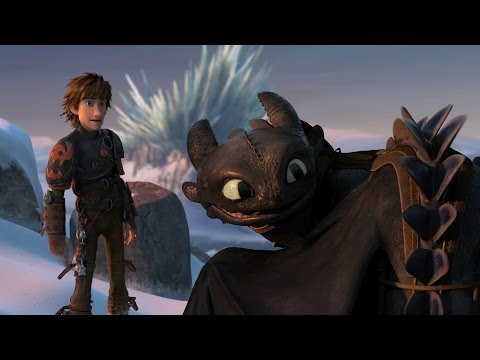 Gallery Nucleus hosts an art show on Saturday April 19, 2014 at 7:00 pm!
Press Release:
Wrought from the depths of our creativity, imaginary friends have been steadfast companions through amazing journeys and have helped to overcome unbelievable hardships. Despite being figments of our imaginations, these fantastical comrades cultivate immense growth and represent very real bonds.
Inspired by these unreal friendships, award-winning children's book illustrator Dan Santat's The Adventures of Beekle: The Unimaginary Friend weaves a tale about companionship, courage, and finding one's place in the world.  Beginning on an island far away where imaginary friends are born, one patiently waits his turn to be chosen by a real child, but when Beekle is overlooked time and again, he sets off on an incredible journey to the bustling city, where he finally meets his perfect match.
In conjunction with the release of Dan Santat's book, Nucleus celebrates these not-so-real friendships with a roster of some of our favorite artists, including noteable children's book illustrators, who would like to introduce all of us to their very own imaginary friends. Join us opening night as we pay tribute to friends both real and imagined.
Exhibiting Artists Include
Adam Rex
Ako Castuera
Alina Chau
Anna Chambers
Anne Benjamin
Calef Brown
Camille Andre
Corinne Reid
Cuddly Rigor Mortis
Dan Santat
Daniel Brassette
Daniella Volpari
Dave Roman
Genevieve Godbout
Israel Sanchez
Jaime Zollars
Jake Parker
Joy Ang
Lorena Alvarez
Matthew Cordell
Maxime Mary
Nate Wragg
Nicole Gustafsson
Pascal Campion
Seb Mesnard
Tuna Bora
Yohan Sacre
Gallery Nucleus
210 East Main Street, Alhambra, CA 91801
Meet the artists of RIO 2 one-on-one as they share rare behind the scenes stories and sign copies of the new Art of Rio 2 book at Gallery Nucleus on Saturday April 12th!
Rio 2 is an upcoming 3D computer-animated musical adventure from Blue Sky Studios, and the sequal to the acclaimed film, Rio. It's a jungle out there for Blu, Jewel and their three kids in Rio 2, after they're hurtled from a magical city to the wilds of the Amazon. When the family leaves their domesticated life in the city of Rio de Janeiro for a journey to the rainforest, they encounter a menagerie of characters that are born to be wild! Upon arrival, the family comes across Jewel's long-lost father, in hiding with a group of other Macaws. But things get worse when they realize that their Amazonian habitat is under threat and that Blu and Jewel's old nemesis Nigel the Cockatoo is back for revenge!
Featured Artists:
Stephen P. Neary: Story Artist
Natalie Wetzig: Story Artist
Maggie Kang: Story Artist
Mike Walling: Character Animator
Miurika Valery: Animator
more to be announced!
Event Schedule:
3:00 pm – 4:00 pm (Panel Presentation)
4:30 pm – 5:00 pm (Q&A)
5:00 pm – 7:00 pm (Signing)
$5 Admission at the door or FREE w/ purchase of the Art of Rio 2 book (seats are limited, standing room available).
Outside books will be subject to a $10 fee.
Gallery Nucleus
210 East Main Street, Alhambra, CA 91801
Chris Appelhans appears at Gallery Nucleus on Saturday March 29, 2014 from 7:00PM till 10:00PM
Press Release:
Written by Jenny Offill and illustrated by Chris Appelhans, this is the first widely distributed children's book that the artist has illustrated. The book stars a pet who has more to offer than meets the eye. When our narrator orders a sloth through the mail, the creature that arrives isn't good at tricks or hide-and-seek…or much of anything. Still, there's something about SPARKY! that is irresistible.
Original development paintings by Chris will be on display. Meet the artist opening night as he greets fans and signs copies of the new release.
WIN ORIGINAL ARTWORK! (shown below)
With each purchase of the new book, new print, or original Sparky! artwork, be entered to win this original Sparky! painting by Chris Appelhans. Winner will be announced on our Facebook on April 13, 2014.
Gallery Nucleus
210 East Main Street, Alhambra, CA 91801
Press Release:
Join Gallery Nucleus on Saturday March 22nd for a very special presentation of the making of the film by the talents behind it as they share rarely seen images and reveal interesting details about the creative process.
Mr. Peabody & Sherman is a highly anticipated upcoming 3D computer-animated comedy adventure film based on the characters from the Peabody's Improbable History segments of the 1960s animated television series The Rocky and Bullwinkle Show. The film features Mr. Peabody, a talking dog who is the smartest being in the world, and his adopted boy Sherman. When Sherman's misuse of their time traveling WABAC machine results in disastrous and comical events, it is up to them to put things on track before the space-time continuum is irreparably destroyed.
Meet the artists one-on-one as they share rare behind the scenes stories and artwork as well as sign copies of the new Art of Mr. Peabody & Sherman book!
Featured Artists:
Jason Schleifer: Head of Character Animation
Tim Heitz: Story Artist
Carlos Zaragoza: Visual Development Artist
Michael Amos: Animator
Shane Prigmore: Visual Development Artist
Featured Print:
Only available at Nucleus for a limited time and released exclusively for event: "Adventure Awaits!" by Shane Prigmore. Shane will also be a guest panelist and will be available to sign books and prints. Signed copies are limited so be sure to pre-order yours today.
Event Schedule:
3:00pm – 4:00pm (Panel Presentation)
4:30pm – 5:00pm (Q&A)
5:00pm – 6:00pm (Signing)
$5 Admission at the door or FREE w/ purchase of the art of Mr. Peabody and Sherman book (seats are limited, standing room available).
Outside books will be subject to a $10 fee.
Gallery Nucleus
210 East Main Street, Alhambra, CA 91801
Press Release:
Gallery Nucleus and Square Enix are proud to invite you to the North American release of FINAL FANTASY X/X-2 HD Remaster, a dual console high-definition launch of the FFX series in one wistful collection commemorating its 10 year anniversary. Welcoming two of the games' creators on opening night, this launch event also boasts over 50 works of development artwork. Select artworks will be available through an online art auction benefiting those immediately affected by Typhoon Haiyan. In addition to the new releases, fans can also shop the Final Fantasy X Pop-Up Shop featuring PLAY ARTS KAI Tidus and Yuna action figures and much more!
Be the first to own the game days before anyone else! Come early to be sure to get your game signed! Chairs are permitted, but tents are prohibited.
OPENING NIGHT HIGHLIGHTS:
-Free admission includes raffle tickets for a chance to win prizes
-First 300 attendees receive an exclusive FFX art print
-Meet Producer Yoshinori Kitase and Art Director Yusuke Naora as they sign the first 200 games sold (signing at 3pm & 5pm)*
OPENING NIGHT ACTIVITES:
-Themed photo booth
-Enter for a chance to win a framed art print by voting on the most memorable scenes
-Write a personal message to the FFX development team
-Demo the new releases
EXHIBITION / AUCTION FEATURES
-Artwork will be on display until March 26.
-All sales of auctioned artwork will benefit the Hurricane Haiyan disaster relief effort.
-Select pieces from the exhibit will be available for auction online.
more details to be announced…
GAME FEATURES:
-Remastered HD versions of FINAL FANTASY X and FINAL FANTASY X-2
-Includes the International versions of both games, featuring 20 hours of bonus gameplay never released in North America
-Bonus Audio Drama that continues the story
-Cross save functionality between PlayStation®3 and PS Vita versions
For the latest news and updates, visit the official Facebook page…
#listentomystory
© 2001-2004, 2013 ,2014 SQUARE ENIX CO., LTD. All Rights Reserved.
CHARACTER DESIGN: TETSUYA NOMURA
FINAL FANTASY, SQUARE ENIX and the Square Enix logo are registered trademarks or trademarks of the Square Enix Group.
Gallery Nucleus
210 East Main Street, Alhambra, CA 91801
Hear from three of the top web comic creators and how they make money from their own creations. Jason Brubaker, Jorge Cham, and Ethan Nicolle appear at Gallery Nucleus on Saturday March 1st for an afternoon workshop which will then be followed by a Q&A and signing.
Register early to receive a discount!  Register online
The event is FREE from 4 -5 pm during the signing period
1:00 – 3:30 Workshop Seminar
3:30 – 4:00 Q & A
4:00 – 5:00 Signing
About the artists:
Jason Brubaker works at Dreamworks Animation in Visual Development. At night, he puts on his cape and doubles as an independent graphic novelist and self-publisher. Jason has worked on Kung-Fu Panda 2, Ghost Rider, Van Helsing, Blade II, Leap of Faith, Roswell, Pitch Black, Blade and more as a visual development and storyboard artist. Jason has self-published two of his own graphic novels based on his story Remind. He's raised over $125,000 through Kickstarter to self-publish Remind in two volumes. Jason continues to create new stories and just put out a book called Unnatural Talents which is about self publishing your own graphic novel.
Jorge Cham is the creator of "Piled Higher and Deeper (PhD)," the comic strip about life (or the lack thereof) in Academia. Often called "the Dilbert of Academia," PHD has appeared in the Stanford, MIT, Caltech and Carnegie Mellon newspapers, among others, and is published online where it receives over nine million page views a month from over 1000 universities and colleges worldwide. He obtained his B.S. from Georgia Tech and his M.S. and Ph.D. from Stanford University, specializing in Robotics. He was sub-sequently,an Instructor and Research Associate at Caltech from 2003-2005, where his work focused on developing "Smart" Neural Implants. He travels and presents all over the world to thousands of graduate students, faculty and administrators on the graduate student experience. Four PHD book collections have been published with over 55,000 copies sold. He has over 200,000 fans on Facebook!
Ethan Nicolle is an American comic book creator, artist, and writer. He created the Slave Labor Graphics comic Chumble Spuzz which has been released as two graphic novels. He also worked with his younger brother, Malachai, to create Axe Cop, the web comic phenomena that has nearly 35,000 fans on Facebook and an animated show on Fox's Television's ADHD. Ethan has also created another popular webcomic called Bearmageddon that is about an end of the world apocalypse story with mutant bears, He also have had various pitches optioned by Cartoon Network, and works on the Axe Cop TV show at FOX and is currently writing for DreamWorks Animation on the new Veggie Tales series.
Gallery Nucleus
210 East Main Street, Alhambra, CA 91801