Katey Sagal (Sons of Anarchy, Futurama) appears at Amoeba Music for a CD signing on Wednesday, December 11, 2013 at 6:00pm!
Press Release:
Singer-songwriter and Golden Globe Award winning actress Katey Sagal celebrates her new album, "Covered" (out now on Entertainment One), with an in-store CD signing at Amoeba Hollywood. Purchase your copy at Amoeba to attend this special pre-holiday signing!
Signing details/info:
- Must purchase CD at Amoeba (and have receipt/ticket) to attend the signing event.
- Katey will sign your copy of "Covered" and ONE additional item of fan's choice if desired. (Limit 2 CD purchase per person – with same ONE additional item signed per CD).
- Photos will be taken at the signing table with fans by Amoeba photographer and posted online for download post-event. No personal cameras/photography at the event.
- Space is limited – you may purchase your CD in advance of the event to guarantee admission.
Bio:
Currently, Sagal stars on the FX drama "Sons of Anarchy," which began its sixth season on September 10, 2013. "Sons of Anarchy" is a gritty, one-hour drama about a notorious outlaw motorcycle club in Northern California who fights to protect their small town from drug dealers and local corporate developers. Sagal plays 'Gemma,' the maternal matriarch of the club and won her first Golden Globe, "Best Performance by Actress in a Television Series – Drama," for the role in 2010. She has also been nominated two years in a row by the Broadcast Television Critics as "Best Actress in a Drama Series."
Prior to her success on "Sons of Anarchy," Sagal starred in the ABC series "8 Simple Rules…," alongside the late John Ritter and continues to be the voice of 'Leela,' a beautiful one-eyed alien, in the Comedy Central animated series "Futurama." Sagal has had roles in the independent films "I'm Reed Fish" and the tele-film "3 Wise Guys." She also recurred as 'Helen' on the ABC television phenomenon "Lost" and 'Nancy Gilroy' on FX's "The Shield."
Currently, Sagal is producing and developing a new series for FX called "Diva. Clown. Killer." a half hour comedy, co-created with Kurt Sutter and Belle Zwerdling.
In addition to her acting, Sagal is a critically acclaimed singer and songwriter. Sagal was a 'Harlette' with Bette Midler for three years as well as a background singer for Bob Dylan, Olivia Newton-John, Etta James and Tanya Tucker. Her next album, "Covered," will be released on November 11, 2013 with "Free Fallin'" as the first single.
With the support of record label Valley Entertainment, Sagal released her album, "Room," in 2004. "Room" was the first record for Sagal since her 1994 debut, "Well." "Room" was a combination of original songs penned by Sagal including "Life Goes Round", "Daddy's Girl" and "Wish I Were a Kid" and memorable classics like "Feel a Whole Lot Better" and "(For the Love of) Money". The first single was "Daddy's Girl", a touching song about the long-lasting relationship between a daughter and her father. She debuted the song on the March 2, 2004 episode of "8 Simple Rules…". "Room" was produced by Bob Thiele (Bonnie Raitt) and mixed by Ray Kennedy (Twangtrust/Steve Earle). Ivan Neville, Don Was and Shane Fontayne make appearances throughout the disc.
Sagal gained national attention for her role as the outrageous 'Peg Bundy' in the ground-breaking, highly-rated long-running series "Married with Children," for which she earned three Golden Globe and two American Comedy Award nominations.
In her first job on television, Sagal joined Mary Tyler Moore in the television series "Mary" and has starred in the television movies "Smart House" and "Mr. Headmistress" (both for "Wonderful World of Disney"), as well as "Chance of a Lifetime," "Trail of Tears" and "She Says She's Innocent."
She has also starred in the feature films "Love Stinks," "Mail Order," "The Good Mother," and the 2000 Sundance Film Festival favorite "Dropping Out."
Sagal currently resides in Los Angeles, California with her husband, Kurt Sutter, who counts executive producer and writer of "Sons of Anarchy" and "The Shield" among his many credits, her three amazing children, Sarah, Jackson, and Esmé, and two dogs, Mike and Lola.
Amoeba Music 
6400 Sunset Blvd, Los  Angeles, CA 90028
Voice actor Rob Paulsen welcomes Tress MacNeille and Laraine Newman to Talkin' Toons LIVE on Tuesday November 26, 2013 at 8:00 PM at the Hollywood Improv!
Press Release:
The world-famous Hollywood Improv is proud to invite you to join Emmy and Annie award winner Rob Paulsen as he talks about his experiences in voice acting!
Laraine Newman is a comedienne, actress, writer and was part of the original cast of Saturday Night Live! She's been in Curb Your Enthusiasm, Entourage and has provided voices in Wreck-It Ralph, Wall-E, Toy Story 3, Ponyo, Surf's Up, Monsters, Inc. and more!
Tress MacNeille is best known for providing various voices in the animated series The Simpsons, Futurama, Tiny Toon Adventures, Animaniacs, Chip N' Dale Rescue Rangers and more! Her list of video game roles include Kingdom Hearts games, Escape from Monkey Island, The Simpsons Game, and countless others!
About Rob Paulsen:
Born in Detroit, Rob Paulsen spent his childhood in Livonia and Rochester, attending Junior and Senior high school in Grand Blanc, Michigan. Rob loved cartoons like most kids but aspired to be a professional hockey player. "Fortunately, thanks to some big, strong, kid from Winnipeg who drilled me so hard my ears are still ringing, I learned around age 18 I had neither the talent nor the temperament to make a living playing hockey. So, I turned to my other passions: singing and acting."
The goal of bringing absolute believability to a fictional character, live-action or animated, is what every actor strives for. Those who are committed to their career and who combine experience, passion and skill are likely to succeed.
Those gifted with exceptional talent who focus on maximizing their potential by finding their own niche, quickly break away from the pack. After years of honing their craft and consistently delivering memorable performances in which the character impacts an indelible image on the viewer, the public and the industry take notice, singling out the best.
"I'm getting paid to do what I got in trouble for in the 7th grade," jests Rob, who won a Daytime Emmy in 1999 as "Outstanding Performer in an Animated Program" for Pinky and The Brain (Warner Bros.) Though nominated twice previously, the victory was especially sweet due to some formidable competition – fellow nominees Louie Anderson, Ernest Borgnine, Dennis Franz and Jeffery Tambor. In addition to his Emmy, Rob won back-to-back Annie Awards in 1997 and 1998. "I absolutely love what I do and thank my lucky stars for twenty-five years of full-time employment in this business," he says.
"It's a treat to portray a complex character," Rob explains about Pinky, a goof-ball mouse with funny teeth, a head filled with clouds and an inane imagination that is punctuated with a staccato laugh. "Besides … where else could I find a job where emotional outbursts and odd exclamations like 'Egad!,' 'Narf!,' 'Poit!,' 'Splonk!,' and 'Zort!' are allowed and in fact, encouraged?" With over 2,000 half-hours of animation to his credit, Rob's versatility shines in his starring roles as the voices of Yakko, Pinky and Dr. Scratch 'n' Sniff in the Peabody and two-time Emmy award-winning series "Animaniacs."
Some of Rob's other well-known animated characters include Raphael of the "Teenage Mutant Ninja Turtles," Arthur in "The Tick," the title role in "The Mask" (for a WHOLE lot less dough than Mr. Carrey, thank you), the title role in "Mighty Max," Carl Wheezer in "Jimmy Neutron, Boy Genius," Jack Fenton in "Danny Phantom," Bobble in the "Tinkerbell" series of DVDs and hopefully more to come.
Paulsen's extensive credits include on-camera roles in numerous motion pictures including Body Double, Stewardess School, Eyes of Fire, The Perfect Match, and Warlocked. His television acting credits include guest-starring roles on MacGyver and St. Elsewhere. Additionally, he is one of the most sought-after voice actors in the commercial arena, performing in over 1000 commercial spots.
As passionate about "paying it forward" as he is about his lucrative career, Rob supports various charitable organizations, particularly those benefiting children and military veterans. Rob's volunteer work with GOALmodels has been particularly rewarding. GOALmodels, a high school program in Reseda, California, is designed to inspire 9th graders to set goals and overcome obstacles in life. Blending his life experiences with passion for his work, his presentations are informative, entertaining and inspiring. In his leisure time, Rob enjoys golf, riding his motorcycle and occasionally lacing up his skates for another chance to relive his past glory on the rink. He spends the majority of his free time with his wife, Parrish, and their two Yorkshire terriers, Pooshie and Tala.
Hollywood Improv
8162 Melrose Ave, Los Angeles, CA 90048
John DiMaggio screens his new voice acting documentary "I Know That Voice" at the National Press Club on Friday November 8, 2013 at 6:00 PM!
This is a ticketed event. Click here to jump to the ticket form.
The National Press Club will host the East Coast premiere of the voice acting documentary I Know That Voice on Friday, November 8, at 6:00 p.m. in the Conference Rooms. The film's executive producer, Annie Award-winning and Emmy-nominated voice actor John DiMaggio, will be on hand to introduce the film and answer questions after the screening, followed by a meet-and-greet and signing. DiMaggio is known for voices such as Bender in Futurama; Jake the Dog in Adventure Time; Marcus Fenix in Gears of War; Rico in The Penguins of Madagascar; Dr. Drakken in Kim Possible; and Schnitzel in Chowder.
I Know That Voice explores every aspect of the voice acting profession, and showcases some of the most talented, versatile, and hard-working members of the entertainment industry. It features interviews with more than 150 top voice actors, casting and voice directors, show creators, producers, voice teachers, and other animation industry luminaries. For a full list of the featured actors and creators, click here.
The documentary will be released on Video on Demand, iTunes, and DVD this December. To watch the trailer on YouTube, click here.
The screening is sponsored by The National Press Club's Young Members Committee, and is free for Club members and $10 for nonmembers. The signing session is limited to one item per person.
National Press Club
529 14th Street NW, Washington, DC 20045
Join Emmy winning voice actors Rob Paulsen and Maurice LaMarche on Saturday, August 31, 2013 from 8:00 PM to 11:30 PM for An Evening with Pinky and The Brain! There will be episode screenings, Q&A, songs, impressions, and just general wackiness – all Pinky and The Brain style! After the show stay for the Meet and Greet to say hello to the actors!
General Admission tickets to the show are $25.00. Meet and Greet tickets are $40.00 and include the show as well as the actors signing one item that you supply and your taking a picture with them. All sales are non-refundable. Click here for tickets!
Plaza Theatre
1049 Ponce De Leon Ave NE, Atlanta, GA 30306
Boston Comic Con is excited to welcome voice actor Billy West to the convention on August 3-4, 2013 at the Seaport Trade Center!! Billy is best known for his portrayal of Philip J. Fry, Prof. Farnsworth, and Dr. Zoidberg on the cartoon Futurama. In addition he is the voices of Ren & Stimpy, the iconic Red M&M, and many, many more!! Billy West appears courtesy of Image Meet & Greet.
Other Boston Comic Con 2013 Guests include: Neal Adams, Brian Azzarello, Mark Bagley, Kristin Bauer, Mark Chiarello, Tony Daniel, Dan Didio, Colleen Doran, Ming Doyle, Laurie Holden, Phil Jimenez, Ed McGuinness, Mike Mignola, Terry Moore, Steve Niles, Dean O'Gorman, Shelli Paroline, George Perez, Amy Reeder, Don Rosa, Craig Rousseau, Tim Sale, Scott Snyder, William Stout, Adrian Turner, Bill Willingham, and many, many more!
Tickets are $25 per day or $40 for the weekend and available through Eventbrite at the link!
About Boston Comic Con:
The Boston Comic Con is a 100% independently run comic book show committed to bringing the biggest and best comic creators to New England. Run by fans for fans, Boston Comic Con is not affiliated with any other convention tour or corporate interests. Hosting over 120,000 square feet of vendors selling comic books, toys, posters, trading cards, and other pop culture memorabilia, this is a destination event for geeks of any stripe. This year's rescheduled convention will be held Saturday August 3rd and Sunday August 4th opening at 10:00 am each day at the Seaport World Trade Center, 200 Seaport Blvd, Boston, MA 02210. For more information please go to our website at www.bostoncomiccon.com and follow us on Twitter (@BostonComicCon) and Facebook!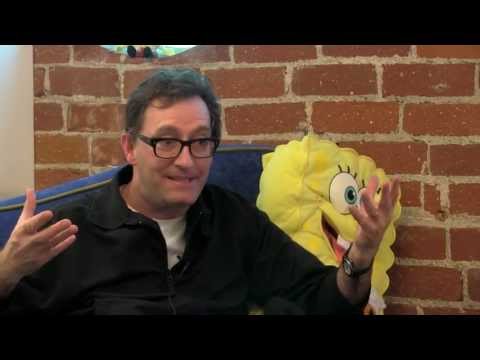 Press Release:
The 2013 San Diego Comic-Con convention announced the star cast and crew of the revolutionary new documentary "I Know That Voice" will host a panel for more than 175,000-plus comic book fans from around the world on July 18, 2013. John DiMaggio ("I Know That Voice" Executive Producer and voices of Bender from Futurama, Jake the Dog from Adventure Time, IFC's Out There and many more) brings together the documentary's cast, producer and director to expose an exclusive sneak peak at the most anticipated film about voice over ever made at The World's Biggest Comic Book Convention™.
The 2013 San Diego Comic-Con panel will feature insider clips and a Q&A session with John DiMaggio, Billy West (Futurama, The Ren & Stimpy Show), Tom Kenny (Spongebob Squarepants, Brickleberry) Rob Paulsen (TMNT, Pinky and the Brain), Dee Bradley Baker (Legend of Korra, Clone Wars, Ben 10, American Dad), Fred Tatasciore (Hulk, Ben 10, Mad), Andrea Romano (25-time Emmy nominated, 8-time Emmy winner for Animaniacs, Pinky and the Brain, and more), Tommy Reid (Producer) and Lawrence Shapiro (Director).
From comic book junkies and animation maniacs to video game gurus and anyone who has ever been touched by cartoons, rumor of this film's release has left fans filled with anticipation. Growing at a steady pace, more than 2,100 fans have joined the VIP Insider List and pre-ordered the DVD. With YouTube videos garnering 800,000-plus views and hundreds of Cartoon Voice Imitation Contest submissions pouring onto the documentary's Facebook page, this film is gearing up to reveal to the world the mysterious lives and humor of some of the greatest voice actors of all time.
To add to fans' growing excitement, every 100th person to join the VIP List on the documentary's website will be announced and will win a limited collector-edition poster autographed by John DiMaggio. Not only will VIP List members get the latest news on the film, but they will also have first dibs to pre-order the DVD and get their hands on a copy before it hits the market.
"We've been absolutely bombarded with fans' anticipation on social media since word slipped out," said John DiMaggio. "San Diego Comic-Con is the perfect place to raise the bar and be accessible to the fans so they can ask us anything and everything they are dying to know about the project, the voice acting industry and more."
Press Release:
The extensive all-star cast of more than 100 talented actors behind cartoon voices also features Matt Groening (The Simpsons), Seth Green (Robot Chicken, Family Guy), Tara Strong (The Powerpuff Girls, My Little Pony) and Jim Cummings (Winnie the Pooh).
Got a great cartoon voice impression? The "I Know That Voice" Cartoon Voice Imitation Contest is accepting submissions to its Facebook page until July 31, 2013, at 11:59 p.m. PST. The Top 3 submissions will be selected and personally announced by DiMaggio and the "I Know That Voice" team on August 5 and will win a copy of the DVD, signed by DiMaggio and a poster signed by some of the "I Know That Voice" star cast. Participants from across the globe are encouraged to post a 1-minute-or-less video to the Wall and must "Like" the page to be reviewed. Contestants can impersonate any cartoon(s) ever made.
Producer Tommy Reid said "I Know That Voice" will break new ground and give cartoon lovers of all ages and places a light-hearted, in-depth look into an industry that other films have only scratched the surface. "This documentary not only features the voices behind some of the world's most beloved cartoons, but it also draws back the curtains into the lives of the unsung heroes whose voices have captivated millions of people's hearts."
The outspoken, unpredictable characters on the "I Know That Voice" panel will spill the news at San Diego Comic-Con on July 18, 2013, from 4:45-5:45 p.m., in Room 6BCF.
For exclusive photos, videos and news on "I Know That Voice," visit the website and Facebook page.
Follow the documentary on Instragram @iknowthatvoicemovie and #iknowthatvoice.
Watch the first trailer and second trailer on YouTube.
The full cast list can be found on IMDb
About the "I Know That Voice" Team
John Di Maggio, Tommy Reid and Lawrence Shapiro's combined chemistry and strengths came together to form the groundbreaking "I Know That Voice" documentary. Stated by Tommy as "a true labor of love," the film took two years to make, collected extensive interviews and compiled never-before-seen footage making "I Know That Voice" truly one-of-a-kind of its subject matter. Emmy-nominated and Annie award winner John Di Maggio is known for his iconic role as "Bender" in Futurama and "Jake the Dog" in Adventure Time, as well as his roles in The Penguins of Madagascar, Gears of War, Kim Possible and more. Tommy Reid is a renowned producer of films including Kill The Irishman, Americans, Superthief: Inside America's Biggest Bank Score, Danny Greene: The Rise & Fall of the Irishman and Strike. "I Know That Voice" Director Lawrence Shapiro directed films including Jam in the Dam, Los Lobos, Kiko Live, The Marshall Tucker Band: Carolina Dreams Tour and Blue Cheer: Rocks Europe.
May 22, 2013 by Colin Solan
Filed under Animation, Anime, California, Comic Books, Convention News, Other, Science Fiction and Fantasy, Television, Top Stories, Video Games
Sac-Con is Sunday June 2nd at the Scottish Rite Center in Sacramento (6151 H Street).  10am – 5pm.  Admission is $6 at the door (Children 8 & under Free.  Early Bird (9am Entry) is $10 at the door. 
 SPECIAL GUESTS:

Grey DeLisle

Arkham City's Catwoman, Avatar: The Last Airbender's Azula, Scooby Doo's Daphne

1st Autograph Free, each additional $20


Lauren Tom

Futurama's Amy Wong, Avatar: The Last Airbender's Joo Dee

Lauren will charging for her autograph.
Dameon Clarke

Borderland 2′s Handsome Jack, Dragonball Z's Cell
Dameon will not be charging for his autograph.
Limit 1 per person.

C. Andrew Nelson

Darth Vader in all recent Lucasfilm and Lucas Arts projects.

C. Andrew will be charging for his autograph.

JOE WEEMS V
MARK BODE
ERIC JONES
KEPI GHOULIE
RICHARD MOORE
LANDRY WALKER
DCASTR
GUILDED CASTLE STUDIO
JASON DUBE
CARLYFORNIA
MIKE HAMPTON
ECV PRESS
CHRIS WISNIA
 Check out some of our great events at the show:
Cosplay Costume Contest
Video Game Tournaments
Huge Vendors Room
3pm Charity Raffle
Panels/Q & A's with our guests  
Free Yugioh & Magic Tournaments
Anime Viewing Room 
and more!
Rob Paulsen is joined by Maurice LaMarche on Friday, May 3, 2013 at 8:00 PM! NARF!
Love PINKY & THE BRAIN? Want to see Rob and Maurice at The Lovitz on April 12th? Don't live in L.A.? NO PROBLEM!! Get PPV tix for the USTREAM live cast at the link!
Two items minimum per person
Seating First Come First Serve
All Shows Have Adult Content
Jon Lovitz Comedy Club
1000 Universal Studios Blvd #222, Universal City, CA 91608
Press Release:
Big Wow! ComicFest Returns to San Jose May 18th & 19th, 2013, bringing two great days of Comic Book, Anime/Manga, Art, Sci-Fi, Fantasy, Gaming and Cosplay FUN! Many of the country's best vendors of all things cool and collectible will tempt your wallets with the perfect gifts for Geek, Fans and True Collectors, everywhere! Big Wow! ComicFest is the Only Major Comics Event in the San Francisco Bay Area this Year.
SPECIAL NOTICE: The early bird $75 Discount for Exhibitor Booths, Small Press and Artist Alley Tables ends Thursday, January 31st at midnight PST. Click Here to Register Today before you miss this opportunity!
TICKETS AVAILABLE SOON
Be sure to follow us on both Facebook and Twitter to stay up-to-date on all our upcoming announcements!
Amazing Creators!
As the Original Artist-Friendly Show, we are bringing in a lineup of Fantastic Comic Book Creator Guests spanning all decades and genres! This year we are pleased to have as guests at the show Neal Adams (Superman, Batman), Tony Daniel (Batman), Adam Hughes (Fables, Wonder Woman), Writer Brian Azzarello (100 Bullets, Joker), Toshio Maeda (Urotsukidoji & La Blue Girl), Eduardo Risso (100 Bullets), Lee Bermejo (Rorschach, Joker), Sanjulian (Vampirella), Brian Stelfreeze (Batman), Sergio Aragones (MAD, Groo), Herb Trimpe (Hulk), Terry & Rachel Dodson (X-Men, Wonder Woman), and Arthur Adams (Classic Avengers).
Fan-Favorites… Travis Charest (Weapons of the Metabarons), Kevin Nowlan (Superman Vs. Aliens), James O'Barr (Crow), Dan Brereton (Nocturnals), Keu Cha (Rising Stars), Tim Bradstreet (The Punisher), Joe Linsner (Dawn), Michael Golden (The 'Nam), Bill Morrison (The Simpsons, Futurama), Humberto Ramos (Wolverine), Frank Cho (Savage Wolverine, Liberty Meadows), Liam Sharp (Gears of War), Bill Sienkiewicz (Elektra Assassin), Jason Palmer (Serenity), Aaron Lopresti (Spider-Man), Ryan Sook (Zatanna), and so many more confirmed guests added to our website!
Good news! The cast and crew of Futurama will be live on-stage, performing scenes and screening freshly smuggled, world-premiere footage from the upcoming all-new 2013 season on Comedy Central on Saturday, January 26th at 1:00 pm. But wait, there's more! Have a burning question that only a qualified professional Futurama cast member can answer? Try your luck at the cast Q&A, moderated by series Producer Lee Supercinski. Scheduled to appear are cast members Billy West (Fry, Zoidberg, Professor Farnsworth, Zapp Brannigan), John DiMaggio (Bender), Maurice LaMarche (Kif, Morbo, Lrrr), Lauren Tom (Amy Wong), and Phil LaMarr (Hermes Conrad).
Presented as part of SF Sketchfest
Cobb's Comedy Club
915 Columbus Avenue San Francisco, CA 94133
(415) 928-4320