Press Release:
New England's biggest and best comic book convention returns on April 20-21, 2013 to the Hynes Convention Center! Joining us this year is a veritable who's who of amazing comic creators. The growing list of special guests includes Sergio Aragones, Mark Bagley, Nick Bradshaw, Mark Brooks, Amanda Conner, Tony Daniel, Colleen Doran, David Finch, Joseph Michael Linsner, David Mack, Ed McGuinness, Mike Mignola, Dustin Nguyen, Jimmy Palmiotti, George Perez, Amy Reeder, Don Rosa, Tim Seeley, William Stout, and more to be announced! Tell your friends!
Tickets are $25 per day or $40 for the weekend and available through Eventbrite at the link!
Artist alley and vendor table registration is also open. Forms can be found on the Boston Comic Con website.
About Boston Comic Con:
The Boston Comic Con is a 100% independently run comic book show committed to  bringing the biggest and best comic creators to New England. Run by fans for  fans, Boston Comic Con is not affiliated with any other convention tour or  corporate interests. Hosting over 40,000 square feet of vendors selling comic  books, toys, posters, trading cards, and other pop culture memorabilia, this is  a destination event for geeks of any stripe. Next year's convention will be held  Saturday April 20th and Sunday April 21st opening at 10:00 am each day at the  Hynes Convention Center, 900 Boylston Street, Boston, MA. For more information  please go to our website at www.bostoncomiccon.com and follow  us on Twitter (@BostonComicCon)  and Facebook!
Writer Adam Beechen and artist Dustin Nguyen sign at All About Books and Comics on Saturday May 5th from:
•11:30 a.m. to 1:30 p.m.
•2:30 p.m. to 4:30 p.m.
The 11th Annual FREE COMIC BOOK DAY is fast approaching and All About Books and Comics is having a huge party!  Mark your calendars now, for Saturday, May 5, 2012 from 10 AM to 6 PM.
Of course there will be lots and lots of FREE Comics, free refreshments and free balloons for the kids.
Events include an autograph signing by two of DC Comics hottest creators, DC writer, Adam Beechen and DC Artist, Dustin Nguyen.  Adam and Dustin will be at All About from 11:30 am  to 1:30 pm  and 2:30 pm to 4:30 pm.  AABC will have plenty of comics available that Adam and Dustin have worked on. See below for more information on the works of Adam Beechen* and Dustin Nguyen*
Bring the kids between 1pm and 4pm and they can get their faces painted like a super-hero!  A Balloon twister will be on hand to entertain and hand out fun Twisted Balloons as well.
This year's Charity Fundraiser is for Hospice of the Valley in memory of a good friend of Alan and Marsha's that just lost her battle with cancer. Donations will be taken in any amount, but donations of $5.00 or more will get you 15% off your purchase. Help us raise money for Hospice of the Valley while enjoying a day of fun at All About Books and Comics.
* Adam Beechen
Currently writer of the New York Times Best-Selling DC Comic Batman Beyond, Adam Beechen has been one of the most sought-after writers of comics and animation of the last decade. He has also served as regular writer on such popular titles as Teen Titans, Robin, Batgirl, W.I.L.D.C.A.T.S., Justice League Unlimited, Countdown to Adventure, his creator-owned Killapalooza miniseries, and DC's major "event" comic, Countdown to Final Crisis. In animation, Adam currently serves as Executive Producer for the Hub's hit pre-school series, The Adventures of Chuck and Friends, and has worked as Story Editor on such series as The Pink Panther, Edgar and Ellen and Hi Hi Puffy Amiyumi. Adam has also written multiple episodes for such acclaimed series as Ben Ten, Ben Ten: Alien Force, Teen Titans, Secret Saturdays, The Batman: The Brave and the Bold, The Batman (for which he received an Emmy nomination) Rugrats, The Wild Thornberrys, X-Men: Evolution, , Little Bill, Jackie Chan Adventures, Static Shock and Mucha Lucha, as well as the live-action kids' series Ned's Declassified School Survival Guide, Out There, and The Famous Jett Jackson..
* Dustin Nguyen
Dustin Nguyen is an American comic artist whose body of work, for the past 10 years, includes flagship titles for both DC Comics and Wildstorm. His past projects include Wildcats v3.o, The Authority Revolution, Batman, Superman/Batman, Detective Comics, his creator owned project- Manifest Eternity, Batgirl, and Batman: Streets of Gotham. He is currently exclusive to DC Comics, writing as well as illustrating Justice League Beyond .  Aside from providing cover illustrations for the majority of his own books, his cover art can also be found on titles from Batman Beyond , Batgirl, Justice League: Generation Lost,  Supernatural, and Friday the 13th, to numerous other DC/WS titles.
All About Books and Comics
5060 N. Central, Phoenix, AZ 85012
602-277-0757
Via DC Comics:
Emerald City Comicon officially kicks off tomorrow in Seattle, Washington, and there will be several DC Entertainment panels, with plenty of DC Entertainment editors and creators in attendance. Friday's DC COMICS ALL ACCESS and Sunday's DC COMICS-THE NEW 52 panels will be moderated by editors Mike Marts, Ben Abernathy, Brian Cunningham and Rachel Gluckstern – with special guests from the DC Comics creative teams. And Saturday's VERTIGO: NEW BLOOD panel will be moderated by editor Shelly Bond, who will also be joined by notable Vertigo creators.
But that's not all. Stop by the DC Entertainment booth to say hello to some of your favorite writers and artists from both Vertigo and DC Comics, including Mike Allred (IZOMBIE), Brian Buccellato (THE FLASH), Chris Burnham (BATMAN INCORPORATED), Greg Capullo (BATMAN), Aaron Lopresti (JUSTICE LEAGUE INTERNATIONAL), Francis Manapul (THE FLASH), Dustin Nguyen (JUSTICE LEAGUE BEYOND UNLIMITED), Chris Roberson (IZOMBIE), Gail Simone (BATGIRL), Marcus To (BATWING), Joshua Williamson (VOODOO) and Bill Willingham (FABLES).
Visit the Emerald City Comicon website for the full panel and signing schedule. See ya there!
DC Entertainment will be attending WonderCon this weekend, at Booth #501, and has provided a short list of attending guests:
Sergio Aragones, Brian Buccellato, Mike Choi, Shane Davis, Alex Garner, Mick Gray, Viktor Kalvachev, Jim Lee, Dustin Nguyen, Norm Rapmund, Scott Snyder, Ryan Snook (Friday and Saturday only), J. Michael Straczynski, Len Wein, Scott Williams, Marv Wolfman and many more.
They also promise details on BEFORE WATCHMEN, DC COMICS-THE NEW 52, the DC Nation animation block and Vertigo.
Press Release:

DC COMICS HEADS TO NEW YORK COMIC CON
Dan DiDio, Jim Lee, Geoff Johns and J. Michael Straczynski Are Guests of Honor
Other Top Guests Headline Panels and In-Booth Signings!
Norwalk, CT, September 15, 2010: DC Comics has revealed some of the top guests who will be on hand to meet and greet fans at the annual New York Comic Con (NYCC) which will take place October 8 – 10, 2010 at the Jacob K. Javits Center in New York City. Acclaimed writer J. Michael Straczynski will join DC executive talent including co-publishers Dan DiDio and Jim Lee as well as superstar writer and Chief Creative Officer of DC Entertainment Geoff Johns as Guests of Honor. Other all-star DC creators who will be participating in various panels and activities at NYCC include John Arcudi, Art Baltazar, Matthew Clark, Amanda Conner, Tony Daniel, Shane Davis, David Finch, Franco, Derek Fridolfs, Adam Hughes, JT Krul, Francis Manapul, Sean Murphy, Dustin Nguyen, Jimmy Palmiotti, Joe Prado, Ivan Reis, Nicola Scott, Peter Snejbjerg, Scott Snyder, Peter J. Tomasi and Freddie Williams II.
Officials at DC note that many of the panels featuring their creators will include announcements and other "behind-the-scenes" information about DC Comics, Vertigo and WildStorm comics and graphic novels. In addition, DC staff members will welcome thousands of fans to DC's 3000 square foot booth centrally located on the convention floor which will feature talent signings, free giveaways and early peeks at the newest action figures, statues, busts and other amazing collectibles on display from DC Direct.
"We have worked closely with DC since our very first show and we are always eager and grateful to host the enormous talent that they bring to our show," notes Lance Fensterman, Vice President for ReedPOP and Show Manager for both NYCC and NYAF. "NYCC is only one of a handful of conventions where DC has a significant booth presence and so we want to make their participation as beneficial as possible. DC represents the total convergence of comics, movies and books into the pop culture mainstream and this is what NYCC is all about. We look forward to providing ample opportunity for our thousands of fans to meet, greet and interact with the biggest and most famous artists, writers and creators in the world today."
NYCC convention organizers note that movie and TV studio participation at NYCC is expected to be very strong this year, with announcements about guest appearances and previews coming very soon. Tickets for NYCC and NYAF may be purchased at www.nycomiccon.com. Other information about the shows, as well as news about ReedPOP, which also organizes Chicago Comic and Entertainment Expo (C2E2), is available at Lance Fensterman's blog, www.mediumatlarge.net.
DAN DIDIO was named Co-Publisher of DC Comics with Jim Lee in February 2010. Prior to his new role, he served as the Senior VP-Executive Editor, DC Universe for DC Comics. Since 2003, he has spearheaded such bestselling titles as Identity Crisis, Infinite Crisis, 52, and Final Crisis. Prior to joining DC, Dan worked in television for CBS and ABC public relations and program development. His writing can also be seen in The Outsiders.
JIM LEE is Co-Publisher of DC Comics. Prior to his current post, Lee served as Editorial Director, where he oversaw WildStorm Studios and was also the artist for many of DC Comics' bestselling comic books and graphic novels, including ALL STAR BATMAN AND ROBIN, THE BOY WONDER, BATMAN: HUSH, and SUPERMAN: FOR TOMORROW. He also serves as the Executive Creative Director for the DC Universe Online (DCUO) massively multiplayer action game from Sony Online Entertainment (SOE).
GEOFF JOHNS is the Chief Creative Officer for DC Entertainment as well as one of the most the most prolific and popular of contemporary comic book writers. He has written highly acclaimed stories starring Green Lantern, Superman, the Flash, Teen Titans, and the Justice Society of America, as well as the bestselling graphic novels BLACKEST NIGHT and INFINITE CRISIS. Johns has also written for various other media, including the acclaimed "Legion" episode of SMALLVILLE and the fourth season of ROBOT CHICKEN. He is writing the story of the DC Universe™ Online (DCUO) massively multiplayer action game from Sony Online Entertainment LLC (SOE) and co-producing the upcoming Green Lantern feature film.
J. MICHAEL STRACZYNSKI is the only comics writer in history to win the Eisner Award, the Hugo Award (twice), the Inkpot Lifetime Achievement Award, SFWA's Ray Bradbury Award and be nominated for a British Academy Award for Screenwriting (for Changeling). As a comics writer he has written The Amazing Spider-Man, Superman, Wonder Woman and Thor, among others; as a writer for TV and film, his credits include Ninja Assassin, Babylon 5, Jeremiah and Twilight Zone. He's worked with Clint Eastwood, Ron Howard, Steven Spielberg, Paul Greengrass and others. His current in-development credits include Forbidden Planet (for Warners), Shattered Union (for Disney/Bruckheimer), and Lensman (for Universal) More projects will be announced at NYCC. He never sleeps.
ABOUT REEDPOP: ReedPOP is a boutique group within Reed Exhibitions which is exclusively devoted to organizing events, launching and acquiring new shows, and partnering with premium brands in the pop culture arena. ReedPOP is dedicated to producing celebrations of popular culture throughout the world that transcend ordinary events by providing unique access and dynamic personal experiences for consumers and fans. The ReedPOP portfolio includes: New York Comic Con (NYCC), Chicago Comic and Entertainment Expo (C2E2), Penny Arcade Expo (PAX) East & West, Star Wars Celebration V, New York Anime Festival (NYAF), and UFC Fan Expo. The staff at ReedPOP is a fan based group of professionals producing shows for other fans, thus making them uniquely qualified to service those with whom they share a common passion. ReedPOP is focused on bringing its expertise and knowledge to world communities in North America, South America, Asia and Europe.
Emerald City ComiCon announces more guests for 2011 starting off with a pair of media guests from the Fox TV series Fringe, JOHN NOBLE (Dr. Walter Bishop) and JASIKA NICOLE (Astrid Farnsworth). Both actors will be appearing Saturday and Sunday only.
We also have some great animation media guests to announce, including modern animation legend BRUCE TIMM (DC Animated universe), SEAN "Cheeks" GALLOWAY (character designer for The Spectacular Spider-Man) and a trio of Pixar guests, TED MATHOT (Presto), DEREK THOMPSON (Wall-E) and JAMES S. BAKER (Up).
In the area of comic guests, we have another bunch of guests who've never been to ECCC, like LARRY HAMA (G.I. Joe), STEVE EPTING (Captain America) and TERRY & RACHEL DODSON (Uncanny X-Men), plus returning favorites like MIKE MIGNOLA (Hellboy), ADAM HUGHES (Wonder Woman), SKOTTIE YOUNG (Wonderful Wizard of Oz), DUSTIN NGUYEN (Batman), DARICK ROBERTSON (The Boys), BEN TEMPLESMITH (Choker) and so many more! View the complete list here…
Press Release: Heroes Convention is preparing for one of the LARGEST Guest Lists in it's 28 year history this June 4-6!  Pack your bags and gas up the car, because this will be one of our greatest shows of all time!  Making their First Appearance at Heroes Con this year are J. Scott Campbell, Brian Bolland, Humberto Ramos, Jimmy Cheung, and Rob Liefeld!  They'll be joining the Heroes Con Family of regular All-Stars like Adam Hughes, Tony Harris, Frank Cho, Brandon Peterson, Mark Brooks, Tommy Lee Edwards, Phil Noto, Cully Hamner, and tons more!!
Long-time favorites like Ron Garney, Rick Leonardi, and Michael Golden are returning, as well as West Coast heavy-hitters like Mike Mignola, Tim Sale, Dustin Nguyen, Eric Canete, and Sean "Cheeks" Galloway.  It's insane!!  Now we just have to figure out where to put everybody!  One thing is for sure, this all points to a stellar Art Auction on Saturday night!!
Via The Source:
In addition to Ian Sattler and Group Editor Eddie Berganza, DC guests for the Emerald City ComiCon include: Brian Azzarello, Kurt Busiek, Sterling Gates, Patrick Gleason, Brandon Jerwa, Geoff Johns, Aaron Lopresti, Kevin Maguire, Doug Mahnke, Dustin Nguyen, Mike Norton, James Robinson, Greg Rucka, Philip Tan, Pete Tomasi, Eric Trautmann, Jen Van Meter, Len Wein, JH Williams III and Pete Woods.
DC Panels:
DC NATION!
Saturday, 1-2pm
GREEN LANTERN: THE FUTURE IS BRIGHT
Saturday, 3-4pm
SUNDAY CONVERSATION
Sunday, 12-1pm
SUPERMAN GOES TO WAR
Sunday, 2-3pm
A nice compilation video of the recent one-day Long Beach Comic Expo 2010, featuring Mike Mignola, Dustin Nguyen and Livio Ramondelli sketching.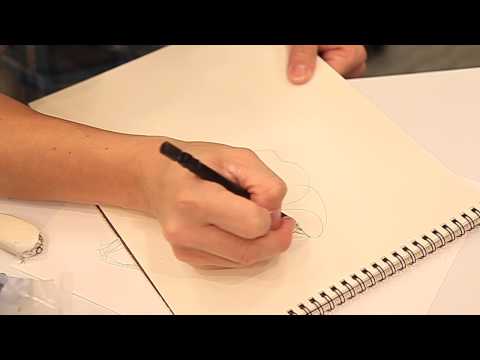 LONG BEACH COMIC CON PRESENTS: COMIC EXPO 2010 FEBRUARY 20, 2010 AT THE LONG BEACH CONVENTION CENTER
A Full Day of Comics for Comic Lovers
(Long Beach, CA, January 25, 2010) MAD Event Management and Long Beach Comic Con are proud to announce Comic Expo 2010 to be held Saturday, February 20, 2010 at the Long Beach Convention Center (LBCC) in downtown Long Beach.  The one day event will be held in the Promenade Ballroom from 10am – 7pm and entrance to the floor for the day is $10.
An exceptional show of support from notable comic artists, writers and creators for the Long Beach Comic Expo include Mike Mignola, Bernie Wrightson, Steve Niles, Tim Bradstreet, Stan Sakai, Dustin Nguyen, Todd Nauck, Whilce Portacio, Tone Rodriguez, Joe Benitez, Peter Steigerwald, Trent Kaniuga, J.T. Krul, Brian Haberlin, Lou Ferrigno, JJ Kirby, Michael Lopez, Eddie Nuñez, Livio Ramondelli, Amanda Dawn Wolf, Rick Basaldua, Eric Basaldua, Rob Levin, Joshua Hale Fialkov, David Wohl, Beth Sotelo, Frank Mastromauro, Mark Roslan, Vince Hernandez and Steve Sievers.
Lionsgate, Aspen, Top Cow, Com.X, High Tower, Comic Madness, Graphitti Designs, Freedonia Funnyworks and Metropolis Comics Scott Hudlow Comics and Terry's Comics are all setting up booths on the Expo floor.  Aspiring artists can meet with writer & editor Barbara Kesel for a one-on-one portfolio review.  And an Artist Alley loaded with talent will be on hand to meet and greet fans.
"After the tremendous amount of support we received from the community for Long Beach Comic Con we didn't want to wait a full year before returning," said event planner Martha Donato, President of MAD Event Management.  "We decided to create a one-day event that is a great place for fans to come to celebrate their love of comics."
For a complete list of events, guests, activities, ticket prices and times, visit www.longbeachcomiccon.com/comic-expo-2010.php.
Tickets will also be available at the following comic book and hobby shops: Amazing Comics, Comic Bug, Comic Madness, Geoffrey's Comics, Golden Apple, Jay Company, Metropolis Comics, Pulp Fiction and Terry's Comics.
###
About MAD Event Management
MAD Event Management is an all-purpose event planning facilitator whose principal owner has over 12 years of experience producing annual large-scale consumer conventions around the country, including Los Angeles, New York, Philadelphia, Chicago and Dallas.  MAD's capabilities include: Site Selection, Exhibit Staffing, Marketing Plans, Vendor Selection, Floor Plan Development, On-Site Execution, Sponsor Exhibitor Sales, Travel Management, Contract Development, Setup & Disassembly and Contract Coordination.  Visit www.madeventmanagement.com for additional information.