Meet artists Jock and Dom Reardon Saturday 13 December 2014 from 3:00-5:00 PM at Gnash Comics, hear them talk about their work from 3:30pm, followed by a Q&A session. There will also be an exhibition of their original comic art!
Mark your calendars, comic collectors and art aficionados; two of the most celebrated British illustrators in the business will be making a personal appearance at GNASH Comics and Graphic Novels on Saturday December 13th.
Dom Reardon is a household name for British industry devotees thanks to a lengthy and renowned run with 2000AD, the Galaxy's Greatest Comic. Few things inspire more fear than the rule of Tharg, but Reardon has been responsible for countless sleepless nights for comic book consumers; in addition to a number of renowned Terror Tales, Reardon pencilled and inked the spine-chilling Caballistics, Inc. for over half a decade. Most recently Reardon has worked alongside fellow Brit Rob Williams in The Ten-Seconders and The Grievous Journey of Ichabod Azrael, in addition to providing illustrations for the feature-length graphic adaptation of Anthony Horowitz's Raven's Gate.
Jock, meanwhile, has worked within the mythical metropolises of Mega City One, Gotham and Hollywood since making his breakthrough at the turn of the millennium. In addition to eminent work on classic 2000 AD strips, Jock's distinctive drawings have graced countless covers and interiors for industry titans DC, Vertigo and Marvel – Hellblazer, The Losers, Batman, Swamp Thing, Wolverine and Daredevil are just a handful of the marquee characters pencilled by the illustrious illustrator. Currently scaring up a storm alongside celebrated Bat-scribe Scott Snyder with the spellbinding Wytches for Image Comics, an audience with Jock is not to be missed.
In addition to hosting an open Q&A for the fortunate attendees of the appearance alongside Reardon, Jock will also be signing copies of Dredd: The Illustrated Script and Visuals. A gorgeous tome that peeks behind the scenes of 2012's fantastic cinematic chronicle of everyone's favourite funnybook fascist, for which the Scottish sketcher provided the concept art, the book also provides a unique comic strip adaptation of Alex Garland's screenplay.
Gnash Comics
9A West Street, TQ13 7DT Ashburton, Devon UK
Press Release:
Four nights! Four movies! 4 actors! Emerald City Comicon is proud to partner with the Seattle Cinerama for our 2014 ECCC Cinema Series: a showing of each film and a Q&A with one of our celebrity guests. Admission for each film is $25/person (an ECCC badge does not provide entry to this event.)
Thursday March 27 brings you a screening of the fan-favorite The Princess Bride movie with the Dread Pirate Roberts himself, Cary Elwes!
On the following evening, Friday March 28, it's a showing of Serenity with Alan Tudyk (Wash)!
On Saturday March 29, Dredd comes to town with star Karl Urban, production designer Jock, and the writer of the official comic sequel, Arthur Wyatt!
And finally, The Terminator is back with star Michael Biehn (Kyle Reese)!
Doors open at 7:45PM, and the Q&As start at 8:30PM. Buy tickets at the link!
Poster art by Justin "Moritat" Norman.
Cinerama
2100 4th Ave Seattle, WA 98121
Arthur Wyatt, script-bot for 2000 A.D., will sign copies of Dredd: Underbelly the official movie sequel One-Shot at Zanadu Comics on Wednesday, January 29th from 4-7pm!!
Zanadu Comics
1923 3rd Ave, Seattle, WA 98101
Dredd 3D from Lionsgate Films, based off of the famed comic book character Judge Dredd, stars Karl Urban from Star Trek, and Olivia Thirlby from Juno! It will be released in theaters on September 21.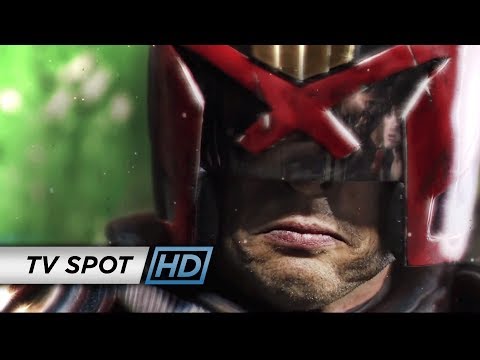 About the movie:
The future America is an irradiated wasteland. On its East Coast, running from Boston to Washington DC, lies Mega City One- a vast, violent metropolis where criminals rule the chaotic streets. The only force of order lies with the urban cops called "Judges" who possess the combined powers of judge, jury and instant executioner. Known and feared throughout the city, Dredd (Karl Urban) is the ultimate Judge, challenged with ridding the city of its latest scourge — a dangerous drug epidemic that has users of "Slo-Mo" experiencing reality at a fraction of its normal speed.
Stop by the Lionsgate Comic-Con booth at 11am today to meet Karl Urban, Olivia Thirlby and Lena Headey from #Dredd3D!

— LIONSGATE MOVIES (@lionsgatemovies) July 13, 2012