Press Release:
Celebrity appearances, artist meet-and-greets, a film festival, a Cosplay costume contest, the first official after party and Cosplay Harbor Cruise are among many activities lined up for this year's Boston Comic Con. Boston Comic Con will bring its first three-day convention to the Seaport World Trade Center Friday August 8 through Sunday August 10, 2014. In the seven years since its founding, Boston Comic Con has grown from a one-day show that attracted an estimated 900 comic book enthusiasts to last year's record turnout of more than 23,000, which organizers expect to top this year.
"The community in Greater Boston that loves comic books and related television and film is tremendous and growing," said Nick Kanieff, a founder of Boston Comic Con. "We are home to some of the industry's most talented artists and devoted fans, all of which will join us in great numbers this August. Boston Comic Con has just enough of a celebrity touch to bring in ardent fans while still honoring the artists and writers who are the backbone of the industry."
The 2014 Boston Comic Con will feature celebrity appearances by Jason Momoa of "Game of Thrones"; John Barrowman of "Doctor Who," "Torchwood" and "Arrow"; Sean Astin of "The Goonies" and "The Lord of the Rings" trilogy; James Marsters of "Buffy the Vampire Slayer" and "Angel"; Katie Cassidy of "Arrow"; Eve Myles of "Torchwood"; Jewel Staite of "Firefly"; Sam Witwer of "Being Human"; and Darryl McDaniels, aka DMC, of Run-DMC, one of the founding fathers of the hip hop and rap movement, who is producing his own comic about a rap superhero. Celebrities will also participate in panel discussions, Q&As, photo ops, and signing autographs throughout the three-day convention.
Among the 200+ comic book creators taking part in the convention are well known artists such as artist Greg Capullo and writer Scott Snyder, who together produced legendary Batman story arcs as The Court of Owls, Death of the Family and Zero Year for DC Comics. Indie sensation Jeff Smith, creator of the fantasy epic Bone, makes rare appearance at this year's convention. Also featured is artist Adam Kubert, best known for his work with Marvel Comics on Wolverine, Incredible Hulk, Ultimate Fantastic Four, and X-Men. He is both a graduate of and an instructor at the famed Kubert School, founded by his father, legendary artist Joe Kubert. Other creators include Skottie Young, whose current project, Rocket Raccoon ties in with Marvel's summer blockbuster Guardians of the Galaxy, fan-favorite Gail Simone, writer of Batgirl, Birds of Prey, and Wonder Woman, and Mark Waid who is the most prolific writer of popular characters such as Superman, Spider-Man, and Daredevil.
Participating Boston-area artists include husband and wife team Shelli Paroline and Braden Lamb, Joe Quinones, Maris Wicks, Ming Doyle, Norman Lee, Sara Richard, and several others.
Boston Comic Con is especially proud of its showcase of 14 top women creators including: Christy Blanch, Danica Brine, Katie Cook, Danielle Corsetto, Ming Doyle, Dawn Griffin, Rebekah Isaacs, Shelli Paroline, Sara Richard, Gail Simone, Cat Staggs, Babs Tarr, Maris Wicks, and Chrissie Zullo.
"Boston Comic Con is at the forefront of supporting local artists, especially women creators. It is truly an organic, home-grown event that has gained popularity over the past few years," said Kanieff, a Framingham resident who is also an avid collector. "We welcome everyone, from families with young children, to college students, to older comic book fans. There is something for everyone at Boston Comic Con."
New This Year
The first Boston Comic Con Cosplay Harbor Cruise will take place on Saturday, August 9 from 8 p.m. to 11 p.m. The cruise will be hosted by Ivy Doomkitty, international costume designer and cosplayer, and features noted cosplayers including Nicole Marie Jean, Destiny Nickelsen, and Bethany Maddock. After the harbor cruise, Boston Comic Con will host the official "after party" at Laugh Boston, at the Westin Waterfront Hotel. Also new this year, a limited number of tickets will be sold to allow early entry on the first day of Boston Comic Con, Friday, August 8 at 1 p.m., one hour before the general admission at 2 p.m.
Additionally, Marvel editor C.B. Cebulski will be on hand to provide portfolio reviews for aspiring comic artists. And this year's exclusive t-shirt features Rocket Raccoon drawn by Guardians of the Galaxy artist Nick Bradshaw with colors by Rich Woodall.
"Not only is Boston Comic Con drawing interest from the area's extensive comic book community, but it's becoming a destination event that brings tourists to Boston," said Kanieff. "The growing excitement around this convention demonstrates the strength and vibrancy of the creative community we have here in Boston and in the surrounding region."
More information about events, artists and celebrity guests can be found on www.bostoncomiccon.com. General admission and VIP tickets are on sale now, as are tickets for celebrity photo ops. Boston Comic Con is also accepting entries for this year's film festival.
For information on ticket sales please visit: www.bostoncomiccon.com.
Rob Williams and Al Ewing sign at Forbidden Planet's Bristol Megastore on Saturday 26th July from 3:00 – 4:00 pm!
Press Release:
Celebrate all things Who at Forbidden Planet! Join Rob Williams and Al Ewing at our Bristol Megastore as they fold time and space to bring you our exclusive FORBIDDEN PLANET Doctor Who Variant Covers!
They will be signing the first issue of the 11th Doctor Comic on Saturday 26th July from 3 – 4pm!
And the 11th Doctor brings us a whole new story – an all-new ongoing series, with a time-twisting leap into the unknown!
Alice Obiefune has just lost her mother when the Doctor explodes into her life. But what does a grieving young woman have to do with the career of a 70s musician, an amnesiac alien time traveler, and a terrifying cosmic threat? In the wake of the second Big Bang, discover what the Doctor gets up to when Amy and Rory aren't around!
Plus, every issue includes a "Titans" strip and a brand-new humour strip!
Forbidden Planet Bristol Megastore
Units 4&5 Clifton Heights Bristol BS8 1EJ
If Miley Cyrus is not to your liking, try one of these on for size:
Star Wars
The Hunger Games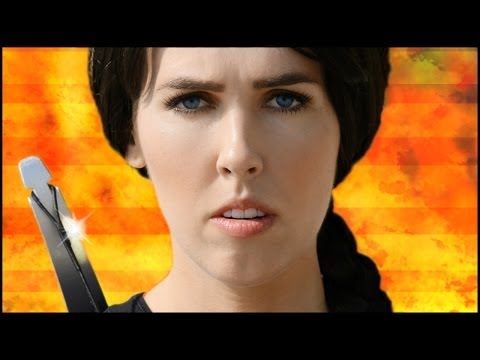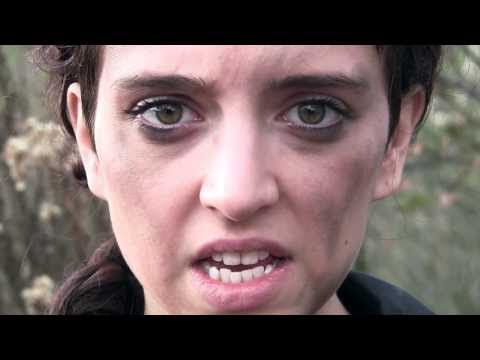 Dr. Who
Gollum (Lord of the Rings)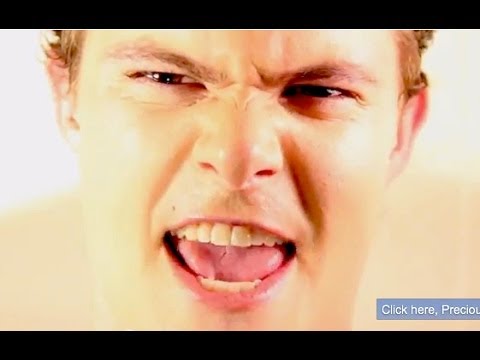 Minecraft
Pokemon
Grand Theft Auto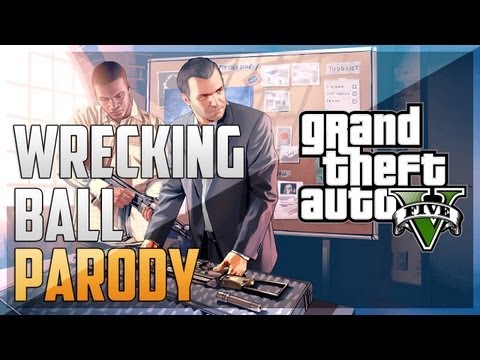 League of Legends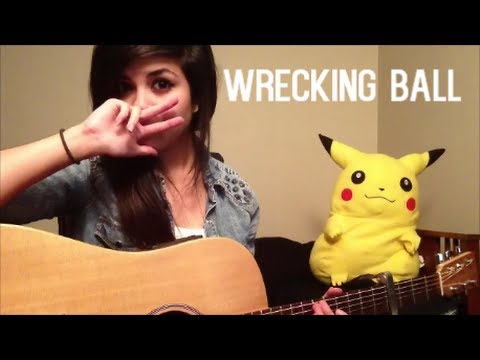 Spider-Man
Super Mario
Planet Comicon welcomes actor Sylvester McCoy to their 2014 convention for all three days!
From Doctor Who and The Hobbit, Sylvester McCoy combines fan appeal across a wide spectrum. Perhaps best known as the seventh Doctor, McCoy appeared on Doctor Who from 1987 through 1989 and then returned to the role for the 1996 Doctor Who TV movie. He's now featured prominently as Radagast the Brown in Peter Jackson's film adaptations of the The Hobbit. McCoy has appeared in numerous film, television, and stage roles. This is Sylvester McCoy's first Planet Comicon appearance.
Planet Comicon is Kansas City's largest comic book and pop culture convention. Now in its thirteenth year! The convention will be held at the Kansas City Convention Center on March 14-16th. Please visit their website for the full guestlist, ticket information, and more!
Press Release:
In her first appearance on the east coast, Billie Piper is coming to Awesome Con 2014! We couldn't be more excited!
Born in 1982 in Swindon, Wiltshire, England, Billie Piper first came to prominence as a pop singer. After getting a record deal at age 15, she became the youngest recording artist ever to debut at number one on the UK singles chart, with her song "Because We Want To." After her music career fizzled, she transitioned to acting, her first love. Although she worked on the stage and in films, Piper is best known for her television work, including the role as Rose Tyler, a travelling companion to the Doctor, on the hugely successful U.K. science-fiction program, Doctor Who.
Piper studied at London's prestigious Sylvia Young Theatre School. Discovered as a poster girl for the U.K. pop music magazine Smash Hits, she was offered a record deal as a teenager. When she released her first single, "Because We Want To," at age 15, Piper made history: The song debuted at No. 1 on the U.K. singles chart, making Piper the youngest recording artist to score that distinction. When her second single, "Girlfriend," went to No. 1, she was branded as England's new "pop princess', and her debut album, Honey to the B, sold more than 3 million copies in the United Kingdom.
After time away from the music business, Piper decided to pursue her first love, acting, and took classes in London. When the popular science-fiction television program Doctor Who was relaunched in 2005 by the BBC, Piper was chosen to play Rose Tyler, traveling companion to the Doctor. The success of the new iteration of the series catapulted Piper to renewed popularity; she won the Most Popular Actress Award two years running at the U.K.'s National Television Awards. She was also awarded the Breakthrough Award by The Times of London for her transition from singing to acting.
Piper was also critically praised for her role as Hannah Baxter on the ITV2 program Secret Diary of a Call Girl, which followed the life of a high-class "lady of the evening." Other notable work includes BBC costume dramas like "Much Ado About Nothing" and "The Canterbury Tales," and film roles in Things to do Before You're Thirty and The Calcium Kid, with Orlando Bloom.
Billie will be appearing Saturday and Sunday only.
Awesome Con DC will be on April 18-20, 2014 at the Walter E. Washington Convention Center in Washington, DC. Show hours are 3pm-8pm Friday, 10am-7pm Saturday, and 10am-5pm Sunday. Details at the website:  www.awesomecondc.com
Press Release:
Highly-Anticipated 50th Anniversary Special Doctor Who: The Day of the Doctor to be Shown at Austin Convention Center in Conjunction with Simulcast on BBC AMERICA and in Over 75 Countries
The Wizard World Austin Comic Con Doctor Who 50th Anniversary Celebration Event will begin on Saturday, November 23 with a fan meetup at 1:00pm CT followed by the simulcast screening at 1:50pm CT in Ballroom D at the Austin Convention Center. The Celebration is open to all Austin Comic Con attendees, with space limited to the capacity of the hall.
The centerpiece of BBC AMERICA's Doctor Who 50th Anniversary celebrations is the global simulcast of Doctor Who: The Day of the Doctor, written by Steven Moffat. BBC AMERICA is celebrating the anniversary this month with new programming including specials and marathons. For broadcast times, visit BBCAmerica.com. In the anniversary special, The Doctors (Matt Smith, David Tennant) embark on their greatest adventure across space and time. In 2013, something terrible is awakening in London's National Gallery; in 1562, a murderous plot is afoot in Elizabethan England; and somewhere in space an ancient battle reaches its devastating conclusion. All of reality is at stake as the Doctor's own dangerous past comes back to haunt him. The special stars Matt Smith, David Tennant, Jenna Coleman, with Billie Piper and John Hurt. Watch trailer here.
"We are incredibly excited to be working with BBC AMERICA in bringing the simulcast screening of the 50th Anniversary special, Doctor Who: The Day of The Doctor, to the fans at Austin Comic Con," said John Macaluso, Wizard World Chairman & CEO. "Our attendees have loved Doctor Who for so many years, and this remarkable screening is just the sort of high-quality programming we strive to deliver."
Doctor Who is BBC AMERICA's highest rated series and received an Institutional Peabody Award earlier this year. Since 1963, Doctor Who has been one of the best loved dramas and certified by the Guinness Book of World Records as the most successful sci-fi series ever.
For more on the 2013 Wizard World Austin Comic Con, visit http://www.wizardworld.com/home-tx.html.
About Wizard World:
Wizard World (OTCBB: WIZD) produces Comic Cons and pop culture conventions across North America that celebrate graphic novels, comic books, movies, TV shows, gaming, technology, toys and social networking. The events often feature celebrities from movies and TV, artists and writers, and events such as premieres, gaming tournaments, panels, and costume contests.
Press Release:
ThinkGeek plans to conquer San Diego Comic-Con with new merch
Locals cower in fear; visitors ask "what's exclusive?"
FAIRFAX, Va., July 8, 2013 /PRNewswire via COMTEX/ — ThinkGeek recently announced that they have sent forth the harbingers of their arrival to San Diego Comic-Con. Their messengers of impending awesome will be found at Booth #5541 from July 17-21.
Not content to simply show up, the ThinkGeek booth will provide con-goers the opportunity to buy con-exclusive merchandise such as Minecraft Gold Swords and Pickaxes, Portal 2 Deco Starfield Turrets, and Bravest Warrior pin packs and party masks. And that's in addition to a wide selection of other ThinkGeek merch, including a gold and silver-plated working Sonic Screwdriver Universal Remote from the Eleventh Doctor.
For those not lucky enough to attend Comic-Con, most of the items will be available on the ThinkGeek.com website while supplies last.
When asked to comment on ThinkGeek's prospects at San Diego Comic-Con, Erin Strain, Grand Pooba of Con-Ops, simply cackled in unrestrained delight, glee, and a bit of madness.
ThinkGeek will also announce and show new products in partnership with its many licensors. The ThinkGeek booth will highlight two new products for Marvel, two from FOX's Firefly, and the just recently announced Tenth Doctor's Sonic Screwdriver Universal Remote Control from The Wand Company.
Painstakingly 3D scanned from the original screen-used prop which was kindly loaned to The Wand Company by David Tennant himself, this Tenth Doctor's Sonic Screwdriver is a faithful clone. Made of CNC-machined aluminum and crammed full of technology, it's a fully functioning gesture-based universal remote control that looks, feels, and works just like the real prop.
To learn more about the upcoming products and further help ThinkGeek's quest for world domination, visit Booth #5541 at San Diego Comic-Con!
About ThinkGeek
ThinkGeek, a wholly owned subsidiary of Geeknet, Inc. GKNT +0.07% , is the premier retailer for the global geek community. Since 1999, ThinkGeek has sought to provide tech, gadget, and toy-obsessed communities with all the things that geeks crave. ThinkGeek was founded to serve the distinct needs and interests of technology professionals and enthusiasts and today has grown to become the first choice for innovative and imaginative products that appeal to the geek in everyone. Want to learn more? Check out thinkgeek.com
Press Release:
NOTED BRITISH ACTOR PETER DAVISON IS  SPOTLIGHT GUEST AT NEW YORK COMIC CON
Celebrated Roles Include "Doctor Who" Among Other Parts
Norwalk, CT, August 24, 2012:  Peter Davison, who played the fifth incarnation of The Doctor in the celebrated British television series Doctor Who, will be a Spotlight Guest at this year's New York Comic Con (NYCC). The noted actor, who is also well known for his role as Tristan Farnon in James Herriott's All Creatures Great and Small, will be signing autographs and appearing on stage. Doctor Who, which premiered on British television in 1963, has gone on to become a television institution in the UK, a cult phenomenon in the USA and the longest-running science fiction television program in the world according to the Guinness Book of World Records. The series will mark its 50th anniversary in 2013. Peter Davison played the title role from 1981 – 1984.
New York Comic Con, which will take place October 11 – 14, 2012 at NYC's Javits Center, is one of New York's largest annual events, last year attracting over 100,000 attendees. The pop culture convention draws a wide cross section of fans eager to meet and greet the creators, actors, writers, musicians and artists.  The show includes top talent from the worlds of comics, film, television, music, books and gaming. Peter Davison, an acclaimed actor who has starred in many other TV series in addition to Doctor Who , will be signing in the Autograph Area Friday, October 12 – Sunday, October 14. Further details about his appearance will be revealed in the near future.
"I am very grateful to Peter Davison for attending New York Comic Con," notes Lance Fensterman, Group Vice President for ReedPOP and Show Manager for NYCC. "Doctor Who symbolizes the scope and staying power of pop culture influences, which is what New York Comic Con is all about. 49-years-young, Doctor Who has influenced generations of fans, families and professionals, and we're proud to welcome one of the program's classic Doctors to America. Peter Davison's participation at NYCC underscores the range of talent that we present to our audience, and I am thankful that he is providing so much of his time for fans to meet him in person."  
Tickets are currently available for purchase at NewYorkComicCon.com. Companies interested in exhibiting should contact Larry Settembrini at Larry@ReedPOP.com . Other information about NYCC, as well as news about ReedPOP, which organizes a range of pop culture events, is available at facebook.com/NewYorkComicCon andtwitter.com/NY_Comic_Con. Previously announced guests at New York Comic Con include: Anne Rice, Sean Astin, Josh Gates, Geoff Johns, Jim Lee, Joe Quesada, Axel Alonso and Brian K. Vaughan, among others. Officials note that many more guests will be announced over the next few weeks and fans should keep their eyes on NYCC's website for additional announcements.
###
ABOUT PETER DAVISON:  Peter was Doctor Who's fifth Doctor from 1981 until 1984. He first became known to US audiences playing Tristan in All Creatures Great and Small. He has also been seen starring in BBC'sCampion, The Last Detective, At Home with the Braithwaites, The Hitchikers Guide to the Galaxy and A Very Peculiar Practice, all of which were shown in the USA. He returned to Doctor Who as the fifth Doctor opposite David Tennant's tenth Doctor in Time Crash, A Special for Children in Need.  He is currently appearing in Law and Order UK . His daughter, Georgia Moffett, also starred in Doctor Who opposite David Tennant. They have since married and have two children. Peter is married to Elizabeth Morton who appeared in the film Lifeforce. They have two children and a badly behaved dog.
ABOUT REEDPOP: ReedPOP is a boutique group within Reed Exhibitions which is exclusively devoted to organizing events, launching and acquiring new shows, and partnering with premium brands in the pop culture arena. ReedPOP is dedicated to producing celebrations of popular culture throughout the world that transcend ordinary events by providing unique access and dynamic personal experiences for consumers and fans. The ReedPOP portfolio includes: New York Comic Con (NYCC), Chicago Comic & Entertainment Expo (C2E2), Penny Arcade Expo (PAX) Prime & East, Star Wars Celebration, Fantasy Football Fest and the UFC Fan Expo. The staff at ReedPOP is a fan based group of professionals producing shows for other fans, thus making them uniquely qualified to service those with whom they share a common passion. ReedPOP is focused on bringing its expertise and knowledge to world communities in North America, South America, Asia and Europe.
Press Release:
South Florida's Largest Geek Entertainment Festival Returns
June 29 – July 2, 2012 To Miami, FL.
Featuring Comic Books, Anime, Cosplay, Animation, Sci-Fi, Fantasy and Video Games, with over 200 guest celebrities, artists, writers and bands!
JUST ANNOUNCED: ALEX KINGSTON (DR. WHO), HORROR LEGEND TOM SAVINI, NICKI CLYNE (BATTLESTAR GALACTICA) & MORE!
Miami, FL – Florida Supercon: South Florida's Comic Book, Anime, Animation, Sci-Fi, Fantasy and Video Game Festival returns to Miami for its 7th annual event to the Miami Airport Convention Center on Friday, June 29th through Monday, July 2nd. Florida Supercon is a massive four day festival that will feature over 10,000 fans, over 200 guest celebrities, comic book creators, artists, writers, filmmakers and bands, as well as hundreds of events, including: celebrity Q&A's, costume contests, cosplay photo shoots, industry panels, live music, video games and much more!
Florida Supercon is less than a month away and has just confirmed several new headliners for the already massive guest list! New guest additions include:
Alex Kingston: Star of Doctor Who (River Song) and ER (Dr. Elizabeth Corday).
Tom Savini: Horror Legend and Icon. Actor, Director, Make Up Artist and more!
Nicki Clyne: Star of Battlestar Galactica (Cally Henderson Tyrol).
Bob Bolling: Comic Book Artist/Writer. Creator of Little Archie.
Priscilla Barnes: Star of Three's Company, The Devil's Rejects and Mallrats.
Marilyn Ghigliotti: Star of Clerks.
Some of the highlights of guests already announced for Florida Supercon 2012 include:
Television and Movie Stars: Dino Stamatopoulos (Community), Scott Adsit (30 Rock), Michael Hogan (Battlestar Galactica), Linda Harrison (Planet of the Apes), Chad Lindberg (Supernatural, Fast and the Furious), Noel G. (Walking Dead, Fast and the Furious), Cindy Morgan (Tron, Caddyshack) and Allen Oppenheimer (Six Million Dollar Man, Star Trek).
Stars of The Hunger Games: Dakota Hood, Mackenzie Lintz, Annie Thurman, Tara Macken, Sam Tan and Ethan Jamieson.
Comic Book Guests of Honor: Neal Adams (Batman, The Avengers, X-Men), Carmine Infantino (Godfather of The Silver Age, Creator of Batgirl, The Flash and Poison Ivy) and George Perez (The Avengers, Wonder Woman, Superman, Teen Titans).
Comic Book Superstar Artists: Olivier Coipel (Avengers vs. X-Men, Thor), Steve Epting (Captain America, Fantastic Four), Rags Morales (Action Comics/Superman), Kevin Maguire (World's Finest, Justice League), Clay Mann (X-Men), Ariel Olivetti (G.I. Combat, Incredible Hulk, Cable), Brad Walker (Superman, Guardians of the Galaxy), Shawn Crystal (Deadpool), Dan Parent (Archie), Greg Horn (Green Lantern, Ms. Marvel) and much more!
Comic Book Legends: Denny O'Neil (Batman, Green Lantern), Roy Thomas (The Avengers, X-Men, Star Wars), Jose Delbo (Wonder Woman, Batman), Bill Sienkiewicz (Daredevil, New Mutants, Spider-Man), Howard Chaykin (Star Wars, The Avengers, Captain America), Allen Bellman (1940's Captain America, Human Torch).
Comic Book Industry Guests: Lauren Sankovich (Marvel Comics), Alex Segura (Archie Comics) and David Uslan (Graphic.Ly).
Musical Headliners: Less Than Jake, Celldweller and over fifteen support bands.
Stars of Ghost Hunters on SyFy: Britt Griffith, Paul Bradford and Scott Tepperman.
Michael Uslan, producer of summer blockbuster Batman: The Dark Knight Rises.
Legendary Horror Filmmakers: Lloyd Kaufman (Troma, Toxic Avenger) and Herschell Gordon Lewis (Blood Feast).
Creators and Stars of Adult Swim's Frankenhole and Morel Orel: Dino Stamatopoulos, Scott Adsit and Britta Phillips.
Anime Stars: Brittney Karbowski (Soul Eater), J. Michael Tatum (Black Butler, One Piece), Stephanie Young (Claymore, One Piece) and David Vincent (Code Geass, Bleach).
Video Game Voice Stars: D.C. Douglas (Mass Effect, Resident Evil) and Michael Hogan (Mass Effect, Skyrim).
Animation Voice Stars: Dana Snyder (Aqua Teen Hunger Force), Gregg Berger (Transformers), Richard Horvitz (Invader Zim), Rikki Simons (Invader Zim), Larry Kenney (Thundercats), Allen Oppenheimer (He-Man and The Masters of the Universe) and Billy West (Futurama, Ren and Stimpy).
Wrestling Stars: Raven, Greg "The Hammer" Valentine, Brutus "The Barber" Beefcake and The Nasty Boys.
Florida Supercon has dedicated programming tracks for each of the genre's being celebrated. Some of the amazing events planned include:
· Q&A's with all of our attending guests
· Comic art portfolio reviews for aspiring artists
· Fan panels for all aspects of the show (Comics, Anime, Animation, Sci-Fi etc.)
· Industry panels for breaking into Comics, Anime, Animation etc…
· The FSC Costume Competition (with over $3,000 in cash and prizes)
· Dozens of Cosplay Photo Shoots for cosplayers and photographers
· Supercon Championship Wrestling featuring Cobra Commander, The Joker, The Mario Bros., The Geico Caveman and more!
· Filmmaking workshops with legendary Filmmakers
· The FSC Film Festival
· The FSC Tech Track
· Live Musical Performances
· Live Stand Up Comedy
· Anime Screenings and Anime Music Videos
· Over 100 Video Game stations and Video Game Tournaments
· A 50,000 square feet exhibition room with over 300 booths and tables featuring vendors, celebrity guests, artists, filmmakers and exhibits.
Complete information on all our guests and dozens of more events taking place all weekend can be found at www.floridasupercon.com
The convention hours of operation are:
FRIDAY, JUNE 29: 12:00PM – 2:00AM, SATURDAY, JUNE 30: 10:00AM – 2:00AM, SUNDAY, JULY 1: 10:00AM – 2:00AM, MONDAY, JULY 2: 11:00AM – 6:00PM
THE MIAMI AIRPORT CONVENTION CENTER is located at 711 NW 72nd Ave, Miami, FL 33126 and has over 175,000 square feet of total convention space.
Steven Moffat and several Doctor Who writers sign at Forbidden Planet on Wednesday, November 30th!
Press Release:
We have a brilliant signing event for THE BRILLIANT BOOK OF DOCTOR WHO 2012 at the Forbidden Planet Megastore, 179 Shaftesbury Avenue, London, WC2H 8JR, on Wednesday 30th November from 6 – 7pm.
Packed with unseen photographs and original artwork and illustrations, The Brilliant Book of Doctor Who 2012 is your indispensable guide to Series 6 of Doctor Who.
Guests at our brilliant event will include contributors to the book JASON ARNOPP, DAVID BAILEY, BENJAMIN COOK, JAMES GOSS and DAVID LLEWELLYN along with editor CLAYTON HICKMAN and designer PAUL LANG.
As if that were not enough, they will be joined by three scriptwriters from Doctor Who Season Six, MARK GATISS, TOM McRAE and GARETH ROBERTS – plus GARY RUSSELL will be there to sign 'The Doctor Who Encyclopedia'!
We are also delighted to announce that STEVEN MOFFAT award winning head writer and executive producer will be joining us.
Please note that, due to time constraints, we may have to place limits on the amount of items to be signed. Due to unavoidable work commitments the line up may be subject to change. Please check our website for the latest information.