Press Release:
One of the most popular events that Heritage Auctions ever launched was accepting consignments and offering direct sales At Comic-Con International in San Diego.
For over 20 years we offered an incredible assortment of Comic character collectibles while maintaining our auction presence.
Heritage has decided to continue the tradition!
As in past years, we will again extend clients the opportunity to offer comic art, comic books and collectibles on their behalf at our booths  Items offered for sale at the show, sell at the convention. No waiting, no buyer's premium, no angst, instant gratification!
A Flat 15% commission, no buyer's premium. You can bring and pick up your consignment at the show.
Let us explain how this works, after over 30+ years of setting up at conventions, one thing has always been certain, collectors have always found their way to our booths to visit, view art, rest and invariably ask if we would offer their collectibles while at the show. We found this to be a win/win situation: great for our friends and great for us also. In recent years, we extended this opportunity to you, our clients, with great success and do so again. You do not have to attend the convention to participate!  However, you do need to contact us  to discuss consignments.
Please contact us with questions for more details. Consignments are being accepted NOW
We already have commitments for great animation art, an outstanding array of Silver age and Golden age comic art by luminaries including: Frazetta, Kirby, Ditko, Infantino, etc. as well as what promises to be a great selection of strip art by McCay, Herriman, Foster, Raymond, etc
.
Please visit us at booths 4302, 4304, 4306 near Artists Alley. Stay tuned for more information on items we will be offering! We look forward to your participation.
Collider is offering a free trip for two to SDCC 2016. The winner of their contest will receive:
Airfare for two to San Diego, California
Two badges to the San Diego Comic-Con
Accommodations at a hotel located on the SDCC shuttle route.
$250 gift card for "a little extra spending money"
The contest ends June 30 and is only available to residents of the continental United States.
For more information and to enter, visit Collider.
Chuck Rozanski from Mile High Comics provided regular updates from the San Diego Comic-Con, and we have them gathered in one place for you.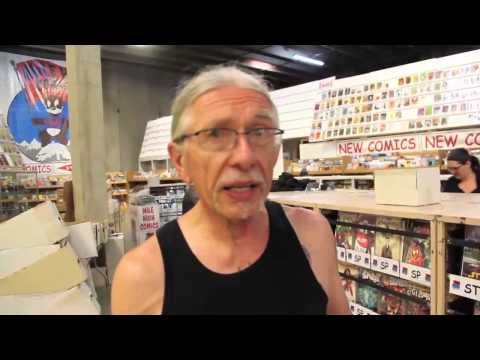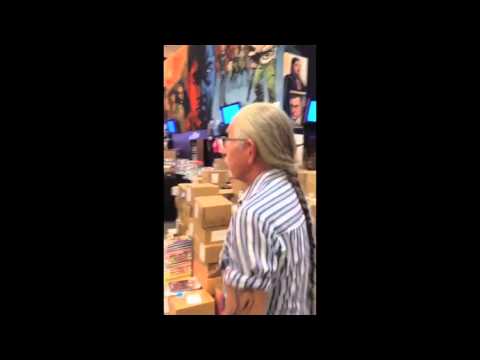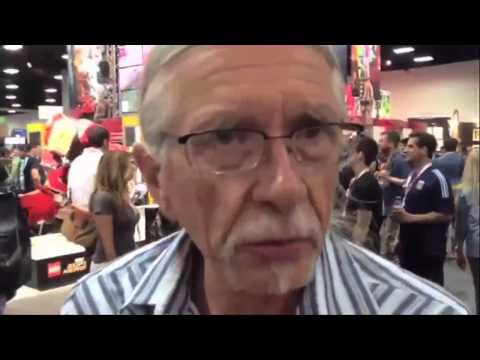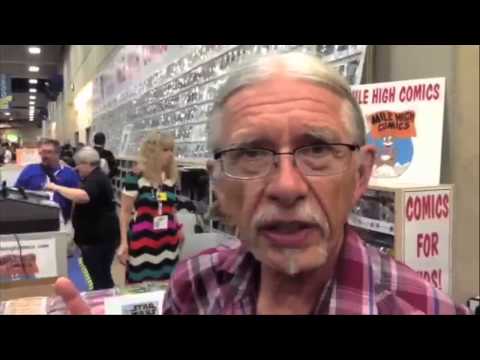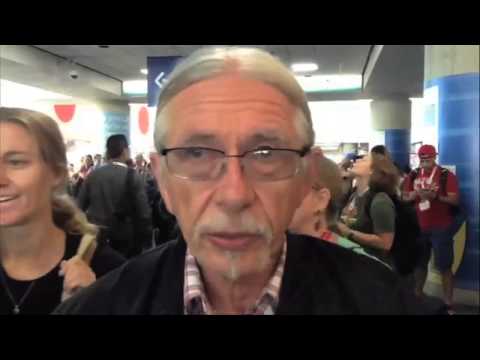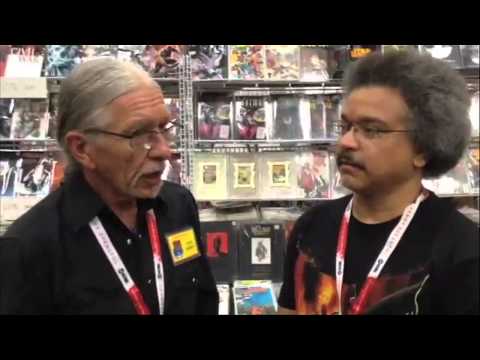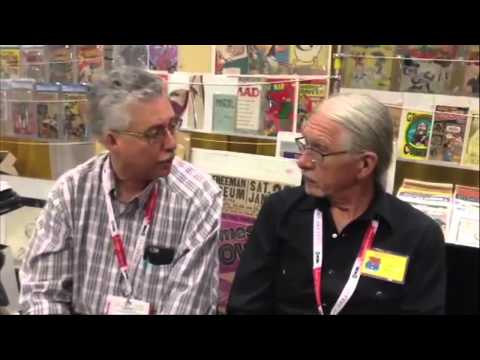 Next year's Deadpool film emerged as one of the highlights of this year's San Diego Comic Con. Here are the full panel, interviews including one with Rob Liefeld, and the leaked trailer (NOTE: The trailer is not work-friendly or kid-safe.)
Ryan Reynolds, Morena Baccarin, TJ Miller & Brianna Hildebrand's DEADPOOL Interview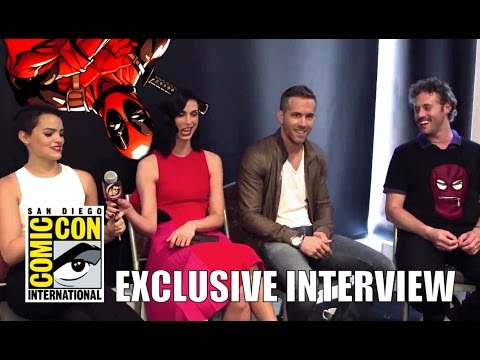 It wasn't until I got home, I realized my keys, wallet and kidney was missing. #Gambit. #deadpool pic.twitter.com/gFsYHBGcX5

— Ryan Reynolds (@VancityReynolds) July 12, 2015
"Now THAT's the way to end a panel." – @RealStanLee #HallH #SDCC pic.twitter.com/KGXwm3Soas

— 20th Century Fox (@20thcenturyfox) July 12, 2015
I love my team. @nottjmiller @ginacarano @missmorenab @VancityReynolds @briannahilde #Deadpool #SDCC2015 pic.twitter.com/OJs8RUeykW

— Ed Skrein (@edskrein) July 12, 2015
When they announced 'could all the super heroes come to the stage' it was a surreal and unforgettable moment 🙌🏼 #SDCC pic.twitter.com/uimfXcAhU6

— Ed Skrein (@edskrein) July 12, 2015
Be sure to keep coming back for more as we curate the best videos from the 2015 San Diego Comic-Con.
Marvel will be streaming live from the San Diego Comic-Con from 9:30AM to 7 PM PT each day (5PM on Sunday), and you can watch it right here: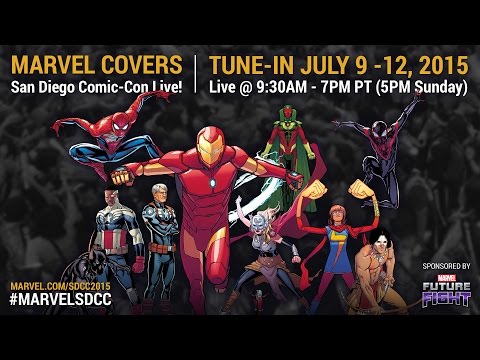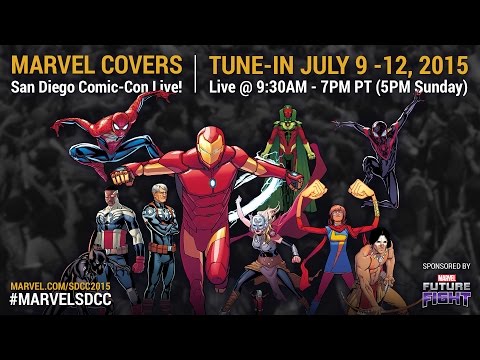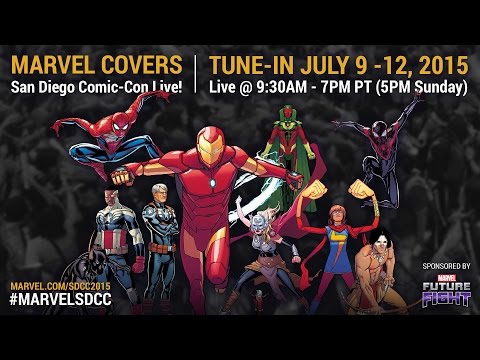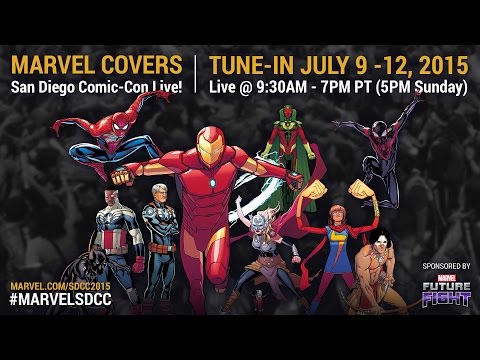 Press Release:
"BEST. WEEKEND. EVER."
WARNER BROS. TELEVISION TALENT DESCRIBE COMIC-CON IN THREE WORDS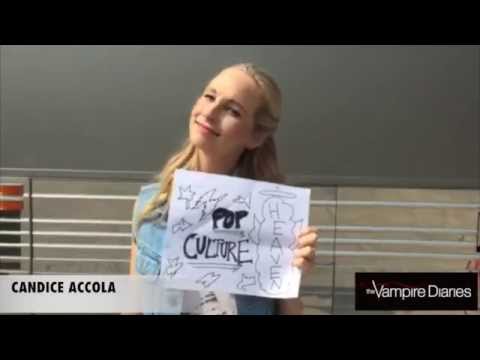 It's finally Comic-Con week and Warner Bros. Television talent are just as excited as the fans! They'll have lots to say at their panels at SDCC, but for now…they're expressing their excitement in just three words.
Left to their own devices with little instruction and only a cell phone for filming, some of TV's biggest stars embraced the challenge: Share your Comic-Con experience in three words.The team at WBTV assembled the fun challenge in one super video.
Stars that participated in the rogue camera challenge include:
Supernatural's Jared Padalecki and Jensen Ackles
The Vampire Diaries' Ian Somerhalder, Paul Wesley, Candice Accola and Michael Malarkey
Mike Tyson Mysteries' Mike Tyson
The Flash's Candice Patton, Carlos Valdes and Danielle Panabaker
Arrow's Katie Cassidy and Paul Blackthorne
The 100's Eliza Taylor
The Originals' Charles Michael Davis
Person of Interest's Kevin Chapman
Gotham's Ben McKenzie, David Mazouz and Camren Bicondova
Blindspot's Jaimie Alexander
and the entire cast of iZOMBIE: Rose McIver, Malcolm Goodwin, Rahul Kohli, Robert Buckley and David Anders.
And feel free to share YOUR three words for Comic-Con on social media! Use #WBSDCC so we won't miss it.
Press Release:
This morning, Ryan Reynolds and the cast of the upcoming film from 20th Century Fox, DEADPOOL, announced their appearance at this year's Comic Con in San Diego with a nod to The Merc's favorite TV Show, The Golden Girls, by tweeting the theme song. Below, find all the tweets from the DEADPOOL cast in order:
Hey #SDCC, Thank you for being a friend… pic.twitter.com/Kl52TtOPio

— Ryan Reynolds (@VancityReynolds) July 8, 2015
Travel down the road and back again…. #SDCC #Deadpool https://t.co/nQVy47vLFt

— Gina Carano (@ginacarano) July 8, 2015
. @ginacarano @VancityReynolds @deadpoolmovie "Your heart is true, you're a pal and a confidant…" pic.twitter.com/vAVbLTIY0n

— t.j. miller (@nottjmiller) July 8, 2015
.@nottjmiller And if you threw a party, invited everyone you knew… #SDCC #Deadpool pic.twitter.com/z4l9m7ZAF4

— Morena Baccarin (@missmorenab) July 8, 2015
.@missmorenab You would see, the biggest gift would be from me… pic.twitter.com/s2FpAxY30Q

— Brianna Hildebrand (@briannahilde) July 8, 2015
.@briannahilde And the card attached would say… pic.twitter.com/4s7W3vYyES

— Ed Skrein (@edskrein) July 8, 2015
@edskrein Eat me. https://t.co/BjDq8Y5khO

— Ryan Reynolds (@VancityReynolds) July 8, 2015
——————————
DEADPOOL
Action-Adventure
Release: February 12, 2016
Director: Tim Miller
Screenplay by: Paul Wernick & Rhett Reese
Producers: Simon Kinberg, Lauren Shuler Donner, Ryan Reynolds
Cast: Ryan Reynolds, Morena Baccarin, Ed Skrein, T.J. Miller, Gina Carano, Brianna Hildebrand
SYNOPSIS
Based upon Marvel Comics' most unconventional anti-hero, DEADPOOL tells the origin story of former Special Forces operative turned mercenary Wade Wilson, who after being subjected to a rogue experiment that leaves him with accelerated healing powers, adopts the alter ego Deadpool. Armed with his new abilities and a dark, twisted sense of humor, Deadpool hunts down the man who nearly destroyed his life.
DEADPOOL Official Socials
Website: http://www.foxmovies.com/deadpool
Facebook: https://www.facebook.com/DeadpoolMovie
Twitter: https://twitter.com/deadpoolmovie
Instagram: https://instagram.com/DeadpoolMovie/
Pinterest: https://www.pinterest.com/DeadpoolMovie/
Press Release:
Hero Initiative Details MASSIVE Plans for San Diego's Comic-Con
With New Overstreet plus two great parties: Stone Brewing's Hop-Con and Jinx's Second Annual Comic Kickoff Fundraiser!
LOS ANGELES, CA (July 1, 2015) – The Hero Initiative, the charitable organization dedicated to helping veteran comic creators in medical or financial need, is travelling to Comic-Con International in San Diego July 8th -12th at the San Diego Convention center. We have exclusives, parties and special guests throughout the weekend that you will not want to miss! Booth #5003 is the place to be!
Partygoers will have a great time with Hero, starting Wednesday, July 8 at 5 p.m. for Hop-Con! Star Trek's Wil Wheaton and Fark.com's Drew Curtis debut their new w00tstout beer at Stone Brewing's World Bistro! And the Rev. Dave Johnson had the honor to create the label for the famed beer. Prints of Rev. Dave's art are available, so don't miss out on this epic event! Proceeds benefit Hero, so get your tickets NOW!
The good times continue to roll all night Wednesday! Head to Gabe Eltaeb's Second Annual Comic Kickoff Fundraiser and Party at Basic Bar and Pizza located at 410 10th Ave. in downtown San Diego from 9 p.m.-1 a.m.! Win great raffle prizes, meet amazing artists and have a couple drinks all to support Hero initiative! Artists include Todd Nauck, Jim Calafiore, Eddie Nunez, Doug Wheatley and more!
Hero is proud to once again have an exclusive limited edition of The Overstreet Comic Book Price Guide #45. Now in its fifth decade, the Guide is the preeminent source for comic book pricing information, and SDCC is where to get it first! The cover this year features The Spirit by Dave Johnson. This Hero-exclusive edition is limited to 500 copies in hardcover only at $35.
And Hero has your chance to meet Robert Overstreet himself! Five lucky winners will get a chance to have lunch with Overstreet AND get an amazing prize package worth over $400! Check out Hero's auctions on eBay and place your bid!
Hero is your exclusive go-to for CGC Signature Series for a number of great creators including: Amanda Conner, Alex de Campi, Dan Jurgens, Brian Haberlin, Jonathan Hickman, Dave Johnson, Scott Koblish, Ken Lashley, David Lloyd, Laura Martin, Bill Morrison, Greg Pak, Jimmy Palmiotti, Andrew Pepoy, Darick Robertson and Jim Zub. You MUST drop off your books at the CGC booth, #901, by Friday, July 10 at 5 p.m., and get your signatures and certifications without the hassle of lines!
And as always, Hero has an amazing crew of artists and writers at the booth! Make sure you don't miss out on 10-year-old sensation Ethan Castillo! Check him out, along with all the amazing talent:
WED., JULY 8 (con hours 600-900)
630-900: Scott Koblish
THUR., JULY 9 (con hours 930-700)
1100-1230: Dave Johnson
130-300: Ethan Castillo
430-600: Dave Johnson + Robert Overstreet
FRI., JULY 10 (con hours 930-700)
1000-1100: Alex de Campi
1100-1230: Dave Johnson
1230-130: Dan Jurgens
130-300: Ethan Castillo
430-600: Dave Johnson
SAT., JULY 11 (con hours 930-700)
1000-1100: Alex de Campi
1100-1200: Dave Johnson
1200-100: Dan Jurgens
530-700: Greg Pak
SUN., JULY 12 (con hours 930-500)
1000-1100: Alex de Campi
1100-1200: Dave Johnson
1200-200: Greg Pak
About The Hero Initiative
The Hero Initiative is the first-ever federally chartered not-for-profit corporation dedicated strictly to helping comic book artists and craftsmen in need. Hero Initiative creates a financial safety net for yesterday's creators who may need emergency medical aid, financial support for essentials of life, and an avenue back into paying work. It's a chance for all of us to give back something to the people who have given us so much enjoyment.
Since its inception, The Hero Initiative has had the good fortune to grant over $700,000 to the comics veterans who have paved the way for those in the industry today. For more information, visit www.HeroInitiative.org or call 626-676-6354.
Press Release:
First Second Books will be exhibiting at San Diego Comic-Con at booth #1323! We've got lots of books and authors and programs at the show – and please stop by the booth and say hi.
(And for more details about these panels, check out the SDCC website.)
THURSDAY, JULY 9th
Panel: From Fan to Creator: Making the Dream a Reality
Time: 10:00am – 11:00am / Room 23ABC
With :01 Author: Gene Luen Yang

Signing
Time: 10:30am – 11:30am
Asaf Hanuka and Boaz Lavie Signing in the :01 Booth #1323

Panel: Breaking Into Comics Right Now
Time: 12:00 – 1:00pm / Room 28DE
With :01 Staff: Gina Gagliano

Signing
Time: 12:00pm – 1:00pm
Gene Luen Yang Signing in the :01 Booth #1323

Panel: First Second Presents, 'What's In a Page?'
Time: 1:30pm – 2:30pm / Room 4
With :01 Authors: Scott McCloud, Asaf Hanuka, Aron Steinke, Gene Luen Yang

Panel: Eisner vs. Eisner: The Spirit at 75
Time: 2:30pm – 3:30pm / Comics Arts Conference Room #4
With :01 Author: Scott McCloud

Signing
Time: 3:00pm – 4:00pm
Aron Steinke in the :01 Booth #1323

Panel: Banned Books
Time: 4:00 – 5:00pm / San Diego Central Public Library / The Auditorium
With :01 Author: Mariko Tamaki

Panel: The Nerd in the Classroom: Sci-Fi as an Educational Tool
Time: 4:00pm – 5:00pm / Shiley Special Events Suite, San Diego Public Library
:01 Author: Gene Luen Yang

Signing
Time: 4:30pm – 5:30pm
Jen Wang in the :01 Booth #1323

Panel: Capturing Teen Angst in Comics
Time: 5:30pm – 6:30pm / Room 8
With :01 Author: Jillian Tamaki

Event: B&N Pop Culture Month Spotlight
Time: 7:00pm – 8:00pm / Location: B&N Mira Mesa / 10775 Westview Parkway / San Diego, CA 92126
With :01 Author: Mariko Tamaki
FRIDAY, JULY 10th
Panel: Spotlight on Scott McCloud
Time: 10:00 – 11:00am / Room 9
:01 Authors: Scott McCloud; moderated by Gene Luen Yang

Panel: 21st Century Creators
Time: 10:00am – 11:00am / Room 28DE
With :01 Author: Jillian Tamaki

Panel: Publishers Weekly Presents: The French Comics Invasion
Time: 11:00am – 12:00pm / Room 29AB
With :01 Staff: Mark Siegel

Panel: Spotlight on Dave Roman
Time: 11am – 12:00pm/ Room 4

Signing
Time: 11:30am – 1:30pm
Scott McCloud at the First Second Booth #1323

Panel: Hopey, Israel, Skim, Oafs, and Beyond
Time: 1:00pm – 2:00pm / Room 28DE
With :01 Authors: Mariko Tamaki

Panel: Comics and the Real World: Using Graphic Novels as Tools of Tolerance
Time: 1:00 – 2:00pm / Room: 30 CDE
With :01 Authors: Aron Steinke, Cecil Castellucci

Signing
Time: 2:00 – 3:00pm
Dave Roman signing at the :01 Booth #1323

Panel: Creative Storytelling: Choose Your Own Adventure
Time: 3:30 – 4:30pm / Room 8
With :01 Author: Aron Steinke

Panel: Spotlight on Jillian Tamaki and Mariko Tamaki
Time: 4:00pm – 5:00pm / Room 29AB

Panel: Spotlight on Asaf Hanuka and Boaz Lavie
Time: 5:00 – 6:00pm / Room 9

Signing
Time: 5:00pm – 6:00pm / Location: AA09
With :01 Author Aron Steinke

Signing
Time: 5:30pm – 6:30pm
Mariko Tamaki and Jillian Tamaki in the :01 Booth #1323
SATURDAY, JULY 11th
Galley Give-Away
Time: 11:00am / at the :01 Booth #1323
We'll be giving away copies of Faith Erin Hicks' The Nameless City!

Program: Kids Comics Publishers Library Day
Kids Comics Summit
Time: 11:00 – 12:00 / Location: San Diego Central Library – Shiley Special Events Suite / 330 Park Blvd / San Diego, CA 92101
With :01 Staff: Calista Brill

Panel: Working Together: Writers and Artists
Time: 11:00am – 12:00pm / Room 28DE
With :01 Authors: Jillian Tamaki, Mariko Tamaki, Asaf Hanuka, Boaz Lavie

Panel: Comics in the Classroom – Real-World Ideas for Engaging Your Students with Comics!
Time: 12:00pm – 1:00pm / Room 30CDE
With :01 Authors: Dave Roman, Cecil Castellucci

Program: Kids Comics Publishers Library Day: Age Categories
Time: 12:00 – 1:00 / Location: San Diego Central Library – Shiley Special Events Suite / 330 Park Blvd / San Diego, CA 92101
With :01 Staff: Calista Brill

Signing
Time: 12:30pm – 2:00pm
Scott McCloud Signing in the :01 Booth #1323

Program: Kids Comics Publishers Library Day: Librarian/Educator Fall 2015 Graphic Novel Buzz
Time: 1:00 – 2:00 / Location: San Diego Central Library – Shiley Special Events Suite / 330 Park Blvd / San Diego, CA 92101
With :01 Staff: Gina Gagliano

Panel: Diversity
Time: 1:00 – 2:00pm / Room 28DE
:01 Author: Mariko Tamaki

Program: Kids Comics Publishers Library Day: Contemporary Issues in Graphic Novel Publishing for Educators and Librarians
Time: 2:00 – 3:00 / Location: San Diego Central Library – Shiley Special Events Suite / 330 Park Blvd / San Diego, CA 92101
With :01 Staff: Gina Gagliano

Signing
Time: 2:30pm – 3:30pm
Asaf Hanuka and Boaz Lavie Signing at the :01 Booth #1323

Signing
Time: 2:30pm – 3:30pm / Location: Autographing Area 09
With :01 Author Mariko Tamaki

Panel: Kids Comics
Time: 3:00 – 4:00pm / Room 23ABC
With :01 Author: Dave Roman

Program: Kids Comics Publishers Library Day: Events for Community Engagement
Time: 3:00 – 4:00 / Location: San Diego Central Library – Shiley Special Events Suite / 330 Park Blvd / San Diego, CA 92101
With :01 Staff: Gina Gagliano

Signing
Time: 4:30 – 5:30pm
Mariko Tamaki and Jillian Tamaki Signing in the :01 Booth #1323

Program: Kids Comics Publishers Library Day: Librarian Talkbalk
Time: 5:00 – 6:00 / Location: San Diego Central Library – Shiley Special Events Suite / 330 Park Blvd / San Diego, CA 92101
With :01 Staff: Mark Siegel

Panel: Storytelling
Time: 5:30pm / Room 8
With :01 Staff: Calista Brill
SUNDAY, JULY 12th 
Panel: The Girls Are Alright!
Time: 10:00am – 11:00am / Room 30CDE
With :01 Authors: Mariko Tamaki, Jillian Tamaki, Cecil Castellucci

Signing
Time: 11:30am – 12:30pm
Cecil Castellucci Signing in the :01 Booth #1323

Panel: Push Fun Forward: All-Ages Comics Have Arrived
Time: 1:00 – 2:00pm / Room 24 ABC
With :01 Authors: Dave Roman, Cecil Castellucci