Press Release:
KEVIN ALEJANDRO AND MICHAEL JAI WHITE WILL GUEST STAR AS DC COMICS CHARACTERS SEBASTIAN BLOOD AND BRONZE TIGER IN ARROW'S SECOND SEASON
Both Will Go Head-to-Head Against Stephen Amell's Hooded Vigilante When Arrow Returns October 9
SAN DIEGO and BURBANK, Calif. (July 20, 2013) — Oliver Queen (series star Stephen Amell) will have his work cut out for him when he returns to Starling City on October 9 for the second season of The CW's #1 series Arrow (Wednesdays 8/7c). At today's Comic-Con panel session in Ballroom 20, fans learned of two new DC Comics characters coming to Starling City — Bronze Tiger and Sebastian Blood. Executive producers Greg Berlanti, Marc Guggenheim and Andrew Kreisberg revealed that Michael Jai White (Spawn, The Dark Knight, Mortal Kombat) will guest star as Bronze Tiger, while Kevin Alejandro (Southland, True Blood, Golden Boy) will appear as Sebastian Blood in upcoming episodes of the acclaimed action drama's second season (airdates to be announced).
Michael Jai White plays Ben Turner, a claw-wielding assassin better known as Bronze Tiger, who's well known to DC Comics fans as a member of both the League of Assassins and the Suicide Squad. On Arrow, he'll form an unholy alliance with fan-favorite villain China White (played by Kelly Hu), another well-established character in the DC Comics universe.


Kevin Alejandro plays Sebastian Blood. Drawing inspiration from the iconic New Teen Titans nemesis Brother Blood, Sebastian is an alderman who rises to power in the wake of the earthquake that devastated Starling City in Arrow's first-season finale. Blood's "man-of-the-people" popularity instantly places him at odds with Oliver Queen, whose family he blames for the quake.


In terms of embracing their dark side, Michael Jai White appeared in The Dark Knight with Heath Ledger's Joker, voiced DC Comics villain Doomsday in the animated Justice League and portrayed the hell-bound title character in New Line Cinema's Spawn.  Kevin Alejandro, on the other hand, is better known for playing cops and detectives (Southland, Golden Boy), but recently his character paid the ultimate price for practicing witchcraft in his role as Jesus Velasquez in True Blood.

 
Based upon characters published by DC Comics, 

Arrow

 is executive produced by Greg Berlanti, Guggenheim and Kreisberg. The series is from Bonanza Productions Inc. in association with Berlanti Productions and Warner Bros. Television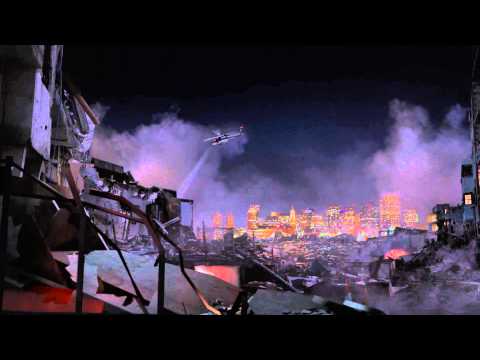 For additional information about Warner Bros. Television activities at Comic-Con, please follow us on Twitter @TheWBdotcom (hashtag #WBSDCC) and visit www.thewb.com/comiccon.
Press Release:
AMY ACKER TAKES "ROOT" AS A SERIES REGULAR IN SEASON THREE OF PERSON OF INTEREST
EXEC. PRODUCERS NOLAN & PLAGEMAN RELEASE NEW SEASON INTEL AT COMIC-CON!
POI Fans May Find Their Face in Upcoming Episodes via a New Social Photo Opportunity Launching for Season 3
BURBANK, Calif. (July 20, 2013) — With the Machine gone missing and cybervillain Root on the loose at the end of season two, it's becoming increasingly difficult to get decent intel on Person of Interest, which returns for a third season September 24 on a new day and time: Tuesdays at 10/9c on CBS. Fortunately, fans of the hit surveillance drama from Warner Bros. Television and J.J. Abrams' Bad Robot Productions were given the inside track by executive producers Jonathan Nolan and Greg Plageman today at the show's packed Comic-Con panel.
Details on the breaking news below:
ACKER TAKES ROOT
The minds behind the Machine (Nolan & Plageman) announced that fan-favorite recurring guest star Amy Acker has been promoted to series regular for the upcoming third season, starring as Root, the Machiavellian cyber-hacker.

 
First introduced in season one as a foil for Finch and last seen in a mental institution, the conflicted cyber-terrorist Root will stop at nothing to find the Machine and set it free.

 
Acker previously appeared in J.J. Abrams' Alias and Joss Whedon's Angel, and she stars in Whedon's acclaimed feature film Much Ado About Nothing.
WANT TO BECOME THE NEXT "PERSON OF INTEREST"?
Nolan and Plageman also hinted that fans should keep an eye on the Person of Interest Facebook page in the coming weeks. Here's why:
Warner Bros. Television and CBS are launching the Person of Interest Social Photo Opportunity, which will give the show's fans on Facebook the ability to submit photos for a chance to become a "person of interest" at some point during season three.

 
Currently in development and expected to launch prior to the debut of season three, the POI Social Photo Opportunity will allow fans to submit personal photos through Facebook, with the possibility of their image being included in the show during an upcoming episode.

 
For more information on the chance to become a "person of interest," fans should "Like" the Person of Interest Facebook page at www.facebook.com/PersonOfInterestCBS and stay tuned for details — which will be released in the coming weeks — on when and how to submit images.

 
When the POI Social Photo Opportunity Facebook app launches, fans will then be able to submit an image from their own Facebook account, add effects and then upload it to a database. POI producers will then select photos for use during upcoming episodes of the show, with new images appearing throughout the entire third season. Photos could appear at any time … in any place … in any episode.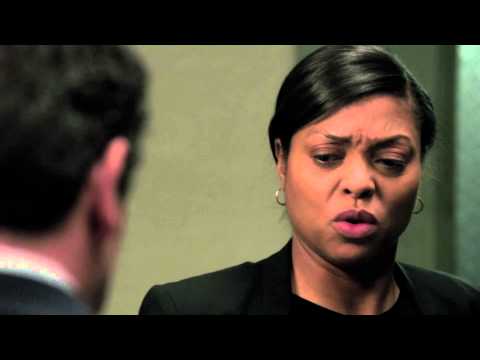 The first two seasons of Person of Interest are available now for digital download (in standard and high definition) through all online retailers, includingiTunes and Amazon Instant Video. Additionally, the complete second season of Person of Interest will be available on Blu-ray™ Combo Pack and DVD on September 3, 2013.
For additional information about Warner Bros. Television activities at Comic-Con, follow us on Twitter @TheWBdotcom (hashtag #WBSDCC) and visitwww.thewb.com/comiccon.
Press Release:
REVOLUTION DIGITAL CARDS DEBUT AT COMIC-CON®
REVOLUTION FANS "FLOCK TO UNLOCK" NEW SERIES OF DC COMICS DIGITAL CHARACTER CARDS AT HIT SHOW'S COMIC-CON 2013 SESSION
Miles Matheson Character Profile Is First to Be Revealed by Show Creator/Executive Producer Eric Kripke
SAN DIEGO and BURBANK, Calif. (July 20, 2013) — Revolution's resident anti-militia rebel Miles Matheson has been freed from digital lockdown in today's packed Comic-Con panel session! Warner Bros. Worldwide TV Marketing, DC Entertainment and NBC have teamed up to create a series of seven original digital trading cards — one for each of Revolution's series regulars — that can be unlocked when fans tweet the #RevolutionCon hashtag. After more than 1,500 attendees at the Revolution Comic-Con panel tweeted while using the designated #RevolutionCon hashtag, the first card (for Miles Matheson) was revealed in the room by show creator/executive producer Eric Kripke. Subsequent cards will be revealed as fans continue hitting further social media thresholds.
Created by a DC Comics artist in conjunction with Revolution producers, each profile card features an illustrated graphic of each of the seven series regulars — Miles Matheson (Billy Burke), Tom Neville (Giancarlo Esposito), Jason Neville (JD Pardo), Sebastian Monroe (David Lyons), Aaron Pittman (Zak Orth), Rachel Matheson (Elizabeth Mitchell) and Charlie Matheson (Tracy Spiridakos) — as well as a brief summary of the characters.

 
In addition to the original illustration and overview of the characters' journeys, each card contains a hidden letter which, when combined with the hidden letters on the other cards, reveals a written clue about the show's second season. Fans must collect all seven to unlock the hidden message.

 
The cards were unveiled to the Revolution fandom at the show's Comic-Con panel session on Saturday afternoon. Soon after introducing the "Flock to Unlock" initiative and a collective call to action, members of the audience began tweeting en masse to the #RevolutionCon hashtag, prompting the release of the first digital profile (Miles Matheson).

 
Upon reaching announced Twitter thresholds for each subsequent character, the remaining cards will be released on Revolution's Facebook,Twitter and Tumblr pages throughout the weekend and into next week, as fans continue tweeting. As each of the cards is unveiled, fans can find the hidden letters, leading to the season two message. After being unlocked, all of these digital profiles will live on an NBC.com microsite at www.nbc.com/revolution/cards, with links to the Revolution show homepage at www.nbc.com/revolution.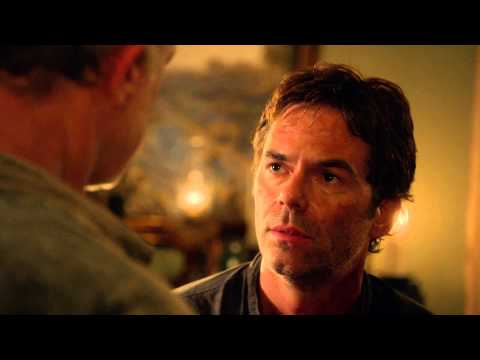 NBC's #1 scripted television series returns for its second season on Sept. 25, airing on a new day and time: Wednesdays at 8/7c. Starring Billy Burke (Twilight movies), Tracy Spiridakos (Being Human), Giancarlo Esposito (Breaking Bad), Zak Orth (Melinda and Melinda), David Lyons (ER), JD Pardo (The Twilight Saga: Breaking Dawn – Part 2) and Elizabeth Mitchell (Lost), Revolution was created by Eric Kripke (Supernatural) and is executive produced by Kripke, J.J. Abrams (Lost, Fringe, Person of Interest), Bryan Burk (Lost, Fringe, Person of Interest), Rockne S. O'Bannon (Defiance, V) and Jon Favreau (Iron Man movies).
From Bonanza Productions Inc. in association with Bad Robot Productions, Kripke Enterprises and Warner Bros. Television, Revolution is an epic adventure that follows a family's struggle to reunite in a post-apocalyptic American landscape where every piece of technology had mysteriously blacked out worldwide. Setting in motion a swashbuckling journey that led to the reason the lights went out, the season one finale found the show's heroes at the Tower and the switch to turn the lights back on — but the mystery of the blackout is just the beginning.
Become a fan of the show on Facebook at www.facebook.com/Revolution and follow the show on Twitter at @NBCRevolution. For additional information about Warner Bros. Television activities at Comic-Con, please follow us on Twitter @TheWBdotcom (hashtag #WBSDCC) and visitwww.thewb.com/comiccon.
There was a lot going on at SDCC today…Hunger Games, X-Men: Days of Future Past, Guardians of the Galaxy, the announcing of the subtitle (and protagonist) for the next Avengers movie…but the announcement that stole the show was for the Man of Steel's follow-up…Batman and Superman together in one movie!
Keenspot has a live feed from their SDCC booth, and you can watch it right here.


Streaming live video by Ustream
Another day…another digest! Get all the latest SDCC photos, reports, videos, and more. Updates throughout the day.
Marvel is providing live coverage from SDCC.
MTV is live from SDCC with hosts Josh Horowitz and Steven Smith, and we have the live stream for you right here.
Thursday Schedule:
11:00 "RWBY" Exclusive
11:15 Workaholics Cast
11:30 Bill Paxton
11:45 Gravity Director
12:00 Valiant Comics
12:15 Matty Collector Exclusive Giveaways
12:30 The To Do List Cast
12:45 Superman Unchained
1:30 Jeph Loeb for Marvel TV
2:00 Ender's Game Cast
2:30 Rick Remender
2:45 Divergent Full Cast Exclusive
3:30 Teen Wolf Cast & Exclusive Trailer
4:15 Game of Thrones John Bradley
4:30 Gale Anne Hurd
5:00 Gametrailers Takeover
(And remember, all times are PST!)
You ready for another SDCC digest? Of course you are!
Press Release:
WHO ARE THOSE CAPED DEMON-HUNTERS?
SUPERNATURAL'S JARED PADALECKI AND JENSEN ACKLES GET IN TOUCH WITH THEIR INNER SUPER HEROES IN PREPARATION FOR COMIC-CON 2013 WITH THE SIGNATURE WARNER BROS. CAPED BACKPACK
BURBANK, Calif. (July 17, 2013) — Men in … Capes? In preparation for Comic-Con 2013, Supernatural's Jared Padalecki and Jensen Ackles got in touch with the super hero within by modeling Warner Bros. signature caped Comic-Con backpacks. With production on the ninth season of the hit series just beginning and an appearance at 2013 Comic-Con International: San Diego this Sunday, series stars Padalecki and Ackles took a moment to show off the Supernatural bag and more importantly, to road-test its fashion cape accessory!
To get a closer look at the Supernatural bag as well as images of all the Warner Bros. TV series Comic-Con bags, click here: http://bit.ly/12H1gXG

 
Supernatural returns to Hall H at Comic Con on Sunday, July 21, from 10:00–11:00 AM with a special video presentation as well as a cast/producer Q&A. Recurring guest star Mark A. Sheppard joins series stars Padalecki, Ackles and Misha Collins alongside executive producers Jeremy Carver and Robert Singer. Additionally, the cast and executive producers will be signing for fans at the Warner Bros. booth (#4545) afterward at 12:45–1:30 PM.

 
Supernatural returns for its ninth season on October 15, 2013, airing on a new day this fall: Tuesdays at 9/8c on The CW.

 
For continuing info on the Studio's plans at Comic-Con, please visit www.thewb.com/comiccon and follow us on Twitter at @TheWBdotcom (hashtag #WBSDCC).