According to The Hollywood Reporter, talk show host Conan O'Brien will broadcast his show from San Diego during the 2015 edition of Comic-Con International:
TBS' Conan has booked a residency at the Spreckels Theater in downtown San Diego from July 8 to 12, 2015, tied to next year's annual geek convention.

This marks the first time a late-night talk show has been broadcast from the hugely popular Comic-Con event.
Via Toucan Blog:
Comic-Con International 2014 Hotel Reservations open on Tuesday, April 8. We'd like to offer you some tips and advice to get ready for that day.
First of all, click here to go our Hotels page and download the Comic-Con International 2014 Hotel List toview info that you need to know to reserve a room. This list contains all of the hotels currently in the Comic-Con 2014 room block and their prices, plus other useful information, such as shuttle stops and the time it takes in minutes to get to the Convention Center. Additional info includes smoking or non-smoking rooms, pet-friendly hotels, and hotels offering breakfast.
How it works
Badge holders will receive an email at least 72 hours before April 8 that will contain a link to the Travel Planners hotel reservation website. That link will not be active until Tuesday, April 8 at 9:00 AM Pacific time (12:00 PM Eastern time). HANG ON TO THAT EMAIL. You will need it to access the site. The URL of the Hotel Reservations site will also be available on April 8 on our website's Hotels page at www.comic-con.org/cci/hotels. You will have to cut and paste the URL on the Hotels page and place it into your browser window to access the Travel Planners hotel reservations website. (After April 8, when the hotel reservations website reopens after the initial sale, you can visit www.comic-con.org/cci/hotels to access the Travel Planners site to make changes or cancellations to your reservation.)
Once you get to the Travel Planners website, you will be asked to list SIX (6) hotel choices in order of preference. Everyone making a hotel reservation will be asked to do this, and it must be six choices. Study the Hotel List PDF to pick your choices in advance so you're ready on Tuesday.
Please keep in mind that the Travel Planners hotel request form website is best accessed from a desktop computer. Accessing this form from a tablet or smartphone device may slow your progress. We highly recommend you use a desktop computer during this hotel request process.
Be realistic in your choices.
There are 55 hotels in the Comic-Con room block, with 29 of them located downtown. Yes, everyone wants to stay downtown, but the hotels located outside of the downtown area are just as comfortable and are serviced (with the exception of three of them) by the Comic-Con Shuttle service, which runs continuously from Thursday, July 24 through Sunday, July 27 at 7:00 PM. (Shuttle frequency varies throughout the day.) If you want to be close to the Convention Center to take advantage of Comic-Con's nighttime programs and events, you can still hop the shuttle back to your hotel away from the crowds and noise of downtown. And after dealing with crowds and noise all day, doesn't that quiet getaway sound inviting? You can even book a room NOW during our Early Bird Sale, which features a separate room block in Mission Valley and near the airport and ends April 8 when hotel reservations open. Click here to visit the Early Bird Sale page. (Please note the Early Bird Sale requires a full down payment, plus is non-refundable. Be sure you're coming to Comic-Con before reserving—and committing—to these rooms!)
Remember:
There are 130,000 attendees at Comic-Con and only so many hotel rooms downtown and in the greater San Diego area. Odds are you're NOT going to get what you want right off the bat. Hotel reservations opening on Tuesday are for Attendees and Professionals. Exhibitors who set up the great booths in Comic-Con's Exhibit Hall where everyone loves to shop have a separate room block.
Additional hotel rooms may become available as we get closer to Comic-Con.
People do cancel rooms and those rooms are reassigned to members on the wait list. Check back to see if your other choices become available. Dates to note are the ones when the refund policy changes: April 30, 2014 (when full refunds go away) and June 1, 2014 (last date to cancel and pay for only one night's room). Cancellations occur after those dates so people can avoid paying for rooms they no longer need.
Please keep in mind that the Travel Planners hotel reservations website is not optimized for smart phone use. We recommend you use a computer during the hotel sale.
Many people will try to access both the Comic-Con website and the Travel Planners website on Tuesday. We anticipate times when both websites may be very slow to respond. We ask you for your patience and to keep trying if at first you don't succeed. Keep in mind the hotels outside of the downtown area and choose your six choices wisely. Remember that additional hotel rooms may become available later, after cancellation dates.
Press Release:
A Super Hero For Every Generation
Warner Bros. Entertainment and DC Entertainment Celebrate Batman's 75th Anniversary
New Batman 75th Commemorative Logo Unveiled
To mark the milestone 75th anniversary of DC Comics' Batman, Warner Bros. Entertainment and DC Entertainment have revealed plans for a year-long celebration befitting the world's most popular Super Hero. Highlights of the anniversary program, which starts today, include a new commemorative 75th anniversary Batman logo and an exclusive "Cape/Cowl/Create" art exhibit, featuring 20 contemporary artists' interpretation of The Dark Knight's iconic cowl headpiece and cape from the upcoming Batman: Arkham Knight videogame. There will also be 75th anniversary-related activities across all of Warner Bros. Entertainment throughout the year.
First appearing in the comic book Detective Comics #27, which hit newsstands on March 30, 1939, featuring artwork by Bob Kane and a script by Bill Finger, Batman emerged from the shadows to become the world's most popular Super Hero and dominate all media. In feature films, TV shows, radio, video games, publishing and merchandise, this most human of Super Heroes has battled some of fiction's greatest villains using his intellect, cunning and an arsenal of gadgets to further his quest for justice.
"Batman is an incredibly important property with multi-generational appeal across all of the Studio's businesses, and we're proud to celebrate this milestone anniversary," said Kevin Tsujihara, Chief Executive Officer, Warner Bros. Entertainment. "From billion-dollar blockbuster films to TV, home entertainment, video games and consumer products, The Dark Knight continues to resonate with audiences worldwide and rightfully deserves his place as a global pop culture icon for the ages."
Batman is the single most successful Super Hero film franchise in history and there have been more theatrical movies released based on Batman than any other comic book character. In video games, the Batman Arkham franchise is also the most successful Super Hero game concept ever. Batman consistently breaks records in every incarnation of his character and remains the gold standard by which all other comic book sales are measured.
"Batman is one of the greatest characters ever created, in comics or elsewhere, and even after 75 years he continues to wildly fascinate fans. He is an integral part of pop culture and has successfully captured the imagination of the entire world," said Diane Nelson, President of DC Entertainment and President & Chief Content Officer, Warner Bros. Interactive Entertainment. "The origin of Batman, Bruce Wayne and the famous citizens of Gotham are legendary and likely a story you know inside out, even if you've never picked up a comic book in your life, and that speaks volumes to the character's immense popularity and the constructs of the original mythology."
The first published adventure of The Bat-Man (as he was then known) was in the May 1939 issue of Detective Comics #27, conceived of and drawn by a 22-year-old Kane with his frequent collaborator, Bill Finger, scripting the story. The character was so successful, that one year later the first comic book devoted exclusively to the Caped Crusader's adventures, Batman #1, hit newsstands. In that issue, Batman battled The Joker and Catwoman for the first time.
Now, DC Entertainment and the Studio's various divisions, including Pictures, Television, Animation, Interactive Entertainment, Home Entertainment and Consumer Products, will mark this extraordinary 75th anniversary with a range of highly anticipated events and products.
The new commemorative logo, also released today across social media and websites, takes its cue from the famed Bat symbol, and features block-style lettering of "75 Years." The mark will be rolled out on Batman-related promotions, products and initiatives.
Key activities planned for the Batman 75th anniversary celebration include:
DC Entertainment – DC Entertainment has an action-packed year filled with new Batman titles, commemorative issues and variant covers, including the recently released special edition of Detective Comics #27 commemorating Batman's first appearance in the book in 1939, the new weekly series Batman Eternal launching April 9, and upcoming exclusive Batman variant covers planned for San Diego Comic-Con International in July.
Batman Day – DC Entertainment is also partnering with thousands of comic retailers, book stores and libraries for "Batman Day" on Wednesday, July 23. Each location will host a Batman 75th anniversary celebration and offer fans a free, special edition Batman comic.
Interactive Entertainment – Warner Bros. Interactive Entertainment has invited celebrated fashion designer Asher Levine to create a cape and cowl based on the Batsuit of the recently announced Batman: Arkham Knight videogame developed by Rocksteady Studios. Favorite contemporary artists will have the opportunity to use the replicas as a blank canvas to produce their own, original interpretations of Batman's iconic attire for an all new "Cape/Cowl/Create" art exhibit that will be showcased at San Diego Comic-Con International in July.
Home Entertainment – Warner Bros. Home Entertainment will bring fans an array of new Batman titles throughout the year, including the highly anticipated release of the Batman '66 TV series for the first time ever. Other new releases include animated films Son of Batman (May 6) and Assault on Arkham (summer 2014). Additionally, a 25th Anniversary Edition of Tim Burton's Batman feature film will be released in the fall.
Animation – Warner Bros. Animation has created two all-new Batman animated shorts set for debut in April, with fan-favorite producers Bruce Timm (Batman: The Animated Series) and Darwyn Cooke (Batman Beyond) each presenting a unique and familiar take on the Batman animated universe. In addition, Timm will participate in a Batman 75th all-star panel at WonderCon in Anaheim on Saturday, April 19, which will also feature an exclusive premiere of Cooke's animated short based upon Batman Beyond.
Television –Warner Bros. Television is in production on the pilot episode of the highly anticipated Gotham, a new one-hour drama for FOX which explores the origin stories of eventual police commissioner James Gordon and the villains that made Gotham City famous. In Gotham, Detective Gordon (Ben McKenzie – Southland) will encounter a familiar cast of characters – including a young Bruce Wayne – as he fights to keep the city safe. Executive producer Bruno Heller (The Mentalist, Rome) wrote the pilot, which is being directed by executive producer Danny Cannon (CSI series, Nikita)
Pictures – As Batman's 75th anniversary is celebrated in 2014, Warner Bros. Pictures will begin production of Zack Snyder's untitled Superman/Batman film starring Henry Cavill, who reprises his role as Superman/Clark Kent, and Ben Affleck as Batman/Bruce Wayne. The film, slated for release summer 2016, will bring the two most iconic Super Heroes of all time together for the first time on the big screen.
Consumer Products – Warner Bros. Consumer Products has partnered with an array of licensees to celebrate Batman's 75th Anniversary through special edition and limited-release products. From the classic 1960s TV series to modern day comics, Batman's presence will be larger than ever in celebration of his legacy through everything from toys to t-shirts.
DCComics.com – For the latest information and exclusive content celebrating Batman's 75th anniversary, visit www.Batman75.com. The dedicated section on DC Comics' website launches today with the Batman 75 Sweepstakes which offers one lucky fan a one-of-a-kind prize package.
According to The Hollywood Reporter, regular writers Amanda Conner and Jimmy Palmiotti will write the one-shot, but no artist has been announced.
Press Release:
HARLEY QUINN INVADES SAN DIEGO COMIC-CON!
Fan-favorite Harley Quinn might have launched a new monthly series and become a best seller since that debut, but now she's got her sights on something bigger—San Diego's famed Comic Convention!
Today, at DCE's Retailer Roadshow in Florida, the writers behind the fun and humorous series, Amanda Conner and Jimmy Palmiotti, were on hand to announce an exciting new HARLEY QUINN one-shot.
Scheduled for release in July, HARLEY QUINN INVADES SAN DIEGO COMIC-CON arrives just in time for SDCC!
Via Toucan Blog:
SPECIAL GUESTS WAVE 3 IS HERE!
20 More Guests Announced for Comic-Con International 2014!
Comic-Con International introduces 20 more guests for the 2014 event, to be held July 24-27 at the San Diego Convention Center. This brings our 2014 list to 60 amazing guests! This third wave of guests for 2014 includes a pair of bona fide comics legends, creators from mainstream and alternative comics, graphic novels, and comic strips, plus one of the most popular Young Adult series authors. For complete bios and larger photos of these guests, please click here to visit our CCI 2014 Special Guests page!
Neal Adams, artist, Batman, X-Men, Ms Mystic
Sergio Aragonés, cartoonist, Groo, MAD, Sergio Aragonés Funnies
Ray Billingsley, cartoonist, Curtis
Greg Capullo, artist, Batman, Spawn
Mark Evanier, writer/producer, Garfield; Kirby: King of Comics
Athena Finger, granddaughter of Bill Finger, co-creator of Batman
Kelley Jones, artist, Batman, Deadman
Michael Lark, artist, Daredevil, Gotham Central, Lazarus
Jae Lee, artist, Batman/Superman, The Inhumans
Mike Mignola, creator/writer/artist, Hellboy
Bryan Lee O'Malley, writer/artist, Scott Pilgrim series, Seconds
Rina Piccolo, cartoonist, Tina's Groove, Six Chix
Joe Quesada, chief creative officer, Marvel Entertainment
Veronica Roth, author, Divergent series
Scott Shaw!, artist, Captain Carrot; comics historian, Oddball Comics
Dan Slott, writer, Superior Spider-Man, Amazing Spider-Man
Brian Stelfreeze, artist, Shadow of the Bat, Daymen
Jim Steranko, writer/artist, S.H.I.E.L.D., Captain America
Brian K. Vaughan, writer, Y, The Last Man, Saga; executive producer, Under the Dome
G. Willow Wilson, writer, Ms. Marvel, Air, Alif the Unseen
- See more at: http://www.comic-con.org/toucan/20-more-guests-announced-comic-con-international-2014-0#sthash.N30SGPp9.dpuf
Via DC Comics:
Enter for a chance to win two 4-day passes to San Diego Comic-Con® 2014 which includes the preview night, airfare vouchers for two, and a hotel to stay at in San Diego, California!
To enter, watch this week's episode of DC All Access, fill out the form answering all 3 questions correctly, and click "submit" by Monday, April 28 at 10:00am PST.
Watch DC All Access every week for 12 chances to win.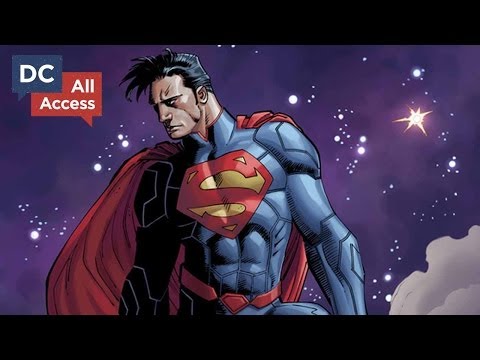 Via Toucan Blog:
The Wait is Over: Preregistration is Coming!
Comic-Con International 2014 badge preregistration will begin shortly after 9:00 AM Pacific Time (PT) on Saturday, February 8. The EPIC Registration landing page will open at 7:00 AM PT for registration code entry.
An email with additional information has been sent to all eligible attendees. If you are eligible to participate in preregistration and did not receive your email, please check your SPAM folder first and allow 4 – 6 hours for email batch processing before contacting Comic-Con through the "Contact Us'" feature in your Member ID account.
Remember, the EPIC landing page will be open for two full hours for registration code entry. You do not need to arrive at 7:00 AM to participate and there is no advantage in arriving early. For additional details, check out our previous Toucan registration blog post or click here to visit our 2014 Preregistration page.
Hero Initiative Announces 2014 Convention Schedule—20 dates in all!
LOS ANGELES, CA (January 22, 2014) Hero Initiative, the non-profit organization that raises money for comic veterans in medical and financial need, will be attending 20 comic conventions in 2014!
Yes! The Hero crew will be busy bees this year bringing you special guests, parties, and much more from San Diego to Calgary to New York City! We may be attending a convention near you, so make sure you stop by and help us help others who have paved the way for many others and have brought us years of joy! JUST DO IT!
Schedule is as follows:
March 7-9
Wizard World Sacramento
http://www.wizardworld.com/home-sacramento.html
March 14-16
Planet Comicon, Kansas City, MO
http://planetcomicon.wordpress.com/
March 21-23
Orlando MegaCon With special guest Herb Trimpe appearing EXCLUSIVELY at the Hero booth, #733
http://www.MegaConvention.com/
March 28-30
Emerald City Seattle
http://www.emeraldcitycomicon.com/
April 4-6
Wizard World St. Louis
http://www.wizardworld.com/home-stlouis.html
April 18-20
Awesome Con Washington DC
http://awesomecondc.com/
April 25-27
Reed Chicago C2E2
http://www.c2e2.com/
April 24-27
Calgary Comic Expo
http://calgaryexpo.com/
May 2-4
Wizard World Minneapolis
http://www.wizardworld.com/home-minneapolis.html
May 17-18
Big Wow San Jose
http://www.bigwowcomicfest.com/
May 31-June 1
Long Beach Comic Expo
http://longbeachcomiccon.com/
June 5-8
Phoenix Comic Con
http://www.phoenixcomicon.com/
June 20-22
Charlotte HeroesCon
http://www.heroesonline.com/heroescon/
July 23-27
San Diego With Hero Board of Directors member Dennis O'Neil in attendance!
http://comic-con.org/cci
August 21-24
Wizard World Chicago
http://www.wizardworld.com/home-ch.html
September 5-7
Baltimore Comic Con
http://baltimorecomiccon.com/
September 27-28
Long Beach Comic Con
http://longbeachcomiccon.com/
October 2-4
Wizard World Austin
http://www.wizardworld.com/home-tx.html
October 9-12
Reed New York Comic Con
http://www.newyorkcomiccon.com/
October 31-November 2
Wizard World Ohio
http://www.wizardworld.com/home-ohio.html
About The Hero Initiative
The Hero Initiative is the first-ever federally chartered not-for-profit corporation dedicated strictly to helping comic book creators in need. Hero creates a financial safety net for yesterday's creators who may need emergency medical aid, financial support for essentials of life, and an avenue back into paying work. It's a chance for all of us to give back something to the people who have given us so much enjoyment.
Since its inception, The Hero Initiative has had the good fortune to grant over $500,000 to the comic book veterans who have paved the way for those in the industry today. For more information, visit www.heroinitiative.org or call 626-676-6354.
For more information, please visit us at www.heroinitiative.org.
Via Toucan Blog:
EPIC Waiting Room Should Level the Playing Field
We would first like to thank everyone for your patience while we conduct a lot of tests on the new registration system. We know how frustrating purchasing a badge for Comic-Con can be and while the sheer number of people who would like to attend far outnumber the badges available, we really do hope the new system will make the process less aggravating.
We have heard suggestions from many of you, as far ranging as utilizing a fee-heavy corporate ticket broker to returning to the old days of mailing in an order form. While all of the options considered had their own pros and cons, one thing was certain, the everyone-push-a-button-all-at-the-same-time model has been extremely problematic.
Working closely with the team at EPIC Registration, Comic-Con has decided to introduce a randomized waiting room. This decision was based on the number of suggestions we received and countless hours trying to find the fairest way to implement changes to what has been a problem plagued process. During 2014 badge preregistration, prospective attendees will be given a time frame in which they can log in to the EPIC waiting room prior to the badge sale. Once the badge sale begins, everyone who is inside the waiting room will be randomly assigned to a registration session. Your assigned registration session is not tied to the time you entered the waiting room. There is no advantage in arriving early.
Our hope in creating a randomized system is to alleviate the rush to purchase badges, which inevitably causes technical issues or prevents attendees from purchasing badges at all.
Again, thank you for your patience and for sticking with us! We are still in the process of load testing the system and preregistration for eligible attendees will not occur this weekend, February 1. Keep a close eye on this blog for additional tips and details in the following days.
To see if you are eligible to participate in badge preregistration, please click here to visit our 2014 Preregistration page.
According to an article for Variety (by way of Yahoo! Movies), Lionsgate is planning reveals of their plans for Mockingjay, the final book in the Hunger Games trilogy, at Comic-Con International: San Diego in July:
There will be reveals of the campaign in May at the Cannes film festival and in July at Comic-Con.
Mockingjay: Part 1 will be released on November 21 of this year while Mockingjay: Part 2 will hit theaters in November 2015.