Writer/Director Robert Eggers and Actress Anya Taylor-Joy appears at the Brattle Theatre on Wednesday, February 17, 2016 at 8:30 PM in person for a Q&A after the screening of THE WITCH. Free downloadable passes available at the link!
In this exquisitely-made and terrifying new horror film, the age-old concepts of witchcraft, black magic and possession are brought together to tell the riveting story of one family's frightful unraveling. Set in New England circa 1630, THE WITCH follows a farmer who get cast out of his colonial plantation and is forced to move his family to a remote farm on the edge of an ominous forest rumored to be controlled by witches. Soon after, strange and unsettling things begin to happen—the animals turn malevolent, the crops fail, and one child disappears while another seemingly becomes possessed. As suspicion and paranoia mount, everyone begins to blame teenage daughter Thomasin. They accuse her of witchcraft, which she adamantly denies… but as circumstances become increasingly treacherous, each family member's faith, loyalty, and love will be tested in shocking and unforgettable ways.
The Brattle Theatre
40 Brattle Street, Cambridge, MA 02138
(617) 876-6837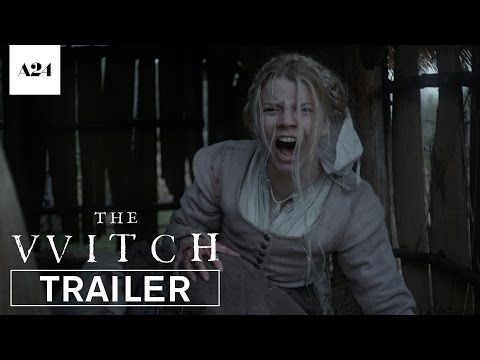 Comedian Maria Bamford headlines two shows on Friday, March 22nd, at the historic 230-seat Brattle Theater in the heart of Harvard Square in Cambridge, MA. Get tickets at the link!
Maria recently had a two-episode guest-starring role on the Emmy-award winning Louie on FX and is a leading comedian in the "alternative comedy" circuit. Maria toured with and co-starred in the film version of the groundbreaking Comedians of Comedy alongside the likes of Patton Oswalt and and Zach Galifianakis.
Maria's comedy albums consistently land on top ten lists and one of her albums was named one of the best albums of the decade by the Onion's AV Club. Her most recently album, Unwanted Thoughts Syndrome, is available now. Maria headlined the Second Annual Women in Comedy Festival back in 2010 and her show sold out almost immediately.
Maria has appeared all over television on The Tonight Show with Jay Leno, Late Night with Conan O'Brien, Jimmy Kimmel Live, The Sarah Silverman Program, and Tim and Eric: Awesome Show. She has lent her voice to numerous animated features and television shows such as The Legend of Korra, Back at the Banyard, Kung Fu Panda, and CatDog.
Her poplularity is steadily increasing from exposure on national television and her quirky ads for Target, so this is a unique opportunity to still catch her in a rather intimate space at an affordable price.
The Brattle
40 Brattle Street, Cambridge, MA 02138
Rainn Wilson, James Gunn, and more screen SUPER at several theaters this week!
Monday, March 28
SUPER Screening with James Gunn Intro and Q & A at 7:30 pm
Open to the Public: First-come-first-served (get there early!)
The Brattle Theater
40 Brattle Street, Cambridge, MA
Tuesday, March 29
SUPER Apple Store Event with James Gunn, hosted by USA Today's Whitney Matheson
Discussion and Q&A at 6:00 pm
Open to everyone!
Apple Store
103 Prince St, New York, NY
Corner of Greene
Wednesday, March 30
NEW YORK CITY
8:00 pm
SUPER Screening hosted by Jason Reitman, with James Gunn, Kevin Bacon, Liv Tyler, Lloyd Kaufman, and perhaps some others in attendance.
Open to IFC Film Center members and friends and family (sold out).
IFC Film Center
323 Avenue of the Americas, New York, NY
Thursday, March 31
UCLA On-Campus Screening of SUPER with a Q & A by James Gunn at 8:00 pm
Open to UCLA Students Only
Ackerman Grand Ballroom
308 Westwood Plaza, Los Angeles, CA
Friday, April 1
Q & A after 7:40pm screening of SUPER with James Gunn and Doug Benson
Introduction of the 10:15pm show with James Gunn
Laemmle Sunset 5
8000 Sunset Blvd., West Hollywood, CA
SAN FRANCISCO
Landmark Embarcadero Theatre, One Embarcadero Center, Promenade Level
Rainn Wilson appearance at SUPER screenings
Q&A after 7:30pm show
Introduction for 10:00pm show
Sarturday, April 2
SAN FRANCISCO
12:30 pm
WONDERCON Panel with Rainn Wilson and James Gunn
Room 103
SAN FRANCISCO
Landmark Embarcadero Theatre, One Embarcadero Center, Promenade Level
James Gunn appearance at SUPER screenings
Q&A after 7:30pm show
Introduction for 10:00pm show
Sunday, April 3
LOS ANGELES
Nerdist Podcast at Meltdown Comics with James Gunn and Chris Hardwicke at 8pm
7522 Sunset Blvd, Los Angeles, CA
You must have a ticket stub from a specific TBD Sunday SUPER screening to gain entry – more information will be released soon on this grand event.
Friday, April 15
James Gunn in attendance for the opening night of SUPER followed by a Q & A.
The Tivoli Theater
6350 Delmar Boulevard, Saint Louis, MO 63130
Charles Burns (Black Hole) goes on a signing tour for his latest graphic novel X'ed Out:
10/19/2010 – 7:15pm
Philadelphia Free Library
1901 Vine St Logan Sq, Philadelphia, PA 19103
215-567-4341 
10/20/2010
Million Year Picnic
Harvard Square, 99 Mount Auburn Street, Cambridge, MA 02138
10/20/2010 – 6:00 pm
Brattle Theater
40 Brattle Street, Harvard Square, Cambridge, MA 02138
10/21/2010 – 7:00pm
Strand Bookstore
828 Broadway, New York, NY 10019
10/22/2010v – 7:30 pm
Greenlight Bookstore
686 Fulton Street, Brooklyn, NY 11217
10/23/2010 – 3:00 pm
IFOA – International Festival of Authors. Harbourfront Centre, 235 Queens Quay W., Toronto, ON
Info: readings.org or 416-973-4000
10/25/2010 – 7:00 pm
Books, Inc Berkeley
1760 Fourth Street, Berkeley, CA 94710
10/26/2010 – 12:00 pm
Lee's Comics
1020 N. Rengstorff Avenue, Suite F (by Costco), Mountain View, CA 94043
10/26/2010 – 7:30 pm
Bookshop Santa Cruz D/B/A Bay Co. Books
1520 Pacific Ave, Santa Cruz, CA 95060
10/27/2010 – 7:00 pm
City Lights Bookstore
261 Columbus Avenue, San Francisco, CA 94133
 
10/28/2010 – 7:30 pm
Powell's Books
1005 W. Burnside, Portland, OR 97209
 
10/30/2010 – 6:00 pm
Fantagraphics Bookstore
1201 S. Vale St. (at Airport Way S.), Seattle, WA
 
11/2/2010 – The Book Table Bookstore
1045 Lake Street, Oak Park, Chicago, IL 60301-1101
 
11/3/2010 – 7:00 pm
Quimby's Bookstore
1854 West North Avenue, Chicago, IL