Event Details:
Convention
ComiCONN
Convention Website
http://www.comiconn.com
Start Date
05/15/2010
About This Convention:
Welcome to Connecticut, home to the

WWE

,

UCONN Huskies

,

PEZ

, the legendary

Fawcett Comics

&

Charlton Comics

, and now

ComiCONN

.

This is our 1st show and we look forward to making this an annual event in Connecticut.

"A Show for the Fans by the Fans!"

Creator signings!  Guests!  Raffle prizes!  Exclusives!  Don't miss out!

Come celebrate the 30th anniversary of The Empire Strikes Back with ComiCONN.

Convention Guests
Check out our website for all information.
Venue Name
ComiCONN
Venue Address
201 Washington Avenue
North Haven, Connecticut 06473
United States
Number of Dealer/Exhibitor Tables
60
Projected Attendance
600
What category best describes your convention?
Comic Books
What other categories might be appropriate for your convention?
- Collectibles
- Science Fiction and Fantasy
Marvel.com reports on Comic-Con International with shots from their booth, panels, etc.
SDCC '09: Day 1 Update

SDCC '09: Day 2 Update

SDCC '09: Day 3 Update

SDCC '09: Day 3 Update

Between the Iron Man 2 panel (with appearances by Robert Downey, Jr., Scarlett Johansson, Don Cheadle, Sam Rockwell, and Jon Favreau), the Marvel Anime teaser, and the Iron Man 2 video game trailer, Iron Man was in high demand at Comic-Con International.
The Iron Man 2 Video Game Trailer: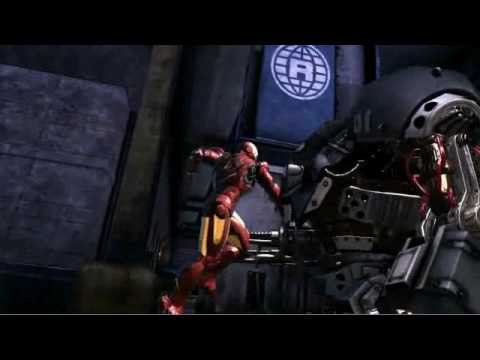 Anime Iron Man Teaser:

The Iron Man 2 Panel: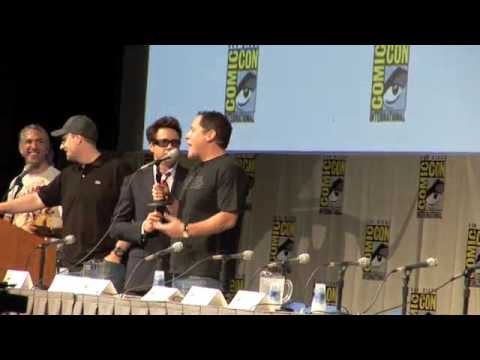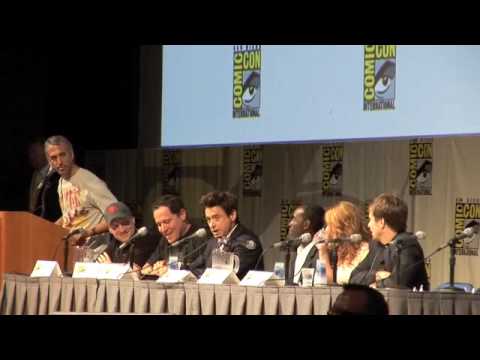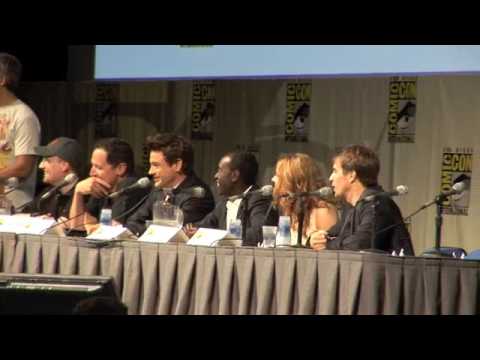 Marvel has announced their booth signings schedule for Comic-Con and have included a nice, printable version as well which you can find below:
Find out when your favorite creators are signing at San Diego Comic-Con (Booth #2429).

For all the latest news, announcements and interviews, plus live panel blogging, video features and much more, visit Marvel.com's San Diego Comic-Con 2009 Hub Page!
WEDNESDAY
7:00 – 8:00 PM

7:30 – 8:30 PM
MATT FRACTION

"IRON MAN 2″ VIDEO GAME SIGNING

C.B. CEBULSKI
CHRISTINA STRAIN
MARK BROOKS

SPECIAL PREVIEW NIGHT SIGNING
THURSDAY
10:00 AM – 11:00 AM

11:00 AM – 12:00 PM

1:00 – 2:00 PM
JIM MCCANN
KIERON GILLEN
PATRICK SCHERBERGER
REILLY BROWN
JOE QUESADA
BRIAN REBER
DANIEL WAY
JEROMY COX
MARJORIE LIU
PETER DAVID
2:00 – 3:00 PM
3:00 – 4:00 PM
4:00 – 5:00 PM
DENNIS CALERO
LAURA MARTIN
LEINIL FRANCIS YU
MARK TEXEIRA
CHRIS GAGE
EDGAR DELGADO
MATT FRACTION
PHIL JIMENEZ
FRANK TIERI
HOWARD CHAYKIN
HUMBERTO RAMOS
MIKE BENSON
5:00 – 6:00 PM
5:00 – 6:00 PM
6:00 – 7:00 PM
C.B. CEBULSKI
J. SCOTT CAMPBELL
OLIVIER COIPEL
SANA KEDA
ART ADAMS
JEPH LOEB
JEPH LOEB
FRIDAY
9:00 – 10:00 AM
10:00 – 11:00 AM
11:00 AM – 12:00 PM
PATRICK SCHERBERGER
REILLY BROWN
TODD NAUCK
VICTOR OLAZABA
ADAM GLASS
DANIEL WAY
MIKE BENSON
VICTOR GISCHLER

SPECIAL DEADPOOL
SIGNING

JOE QUESADA
12:00 – 1:00 PM
1:00 – 2:00 PM
1:30 – 2:00 PM
CHRIS BACHALO
MARK BROOKS
PAUL JENKINS
TIM TOWNSEND
JASON AARON
JOE CASEY
MARIO ALBERTI
NATHAN FOX
*STAN LEE*
2:00 – 3:00 PM
3:00 – 4:00 PM
4:00 – 5:00 PM
BOB LAYTON
GREGG HUWIT Z
MATT BANING
SEAN MCKEEVER
CHRIS YOST
CRAIG KYLE
GREG JOHNSON
JAMIE SIMONE
STEVE BLUM
STEVE GORDON
FRED TATASCIORE
NOLAN NORTH

SPECIAL MARVEL ANIMATION/
NICKTOONS SIGNING

DENYS COWAN
JOHN ROMITA JR.
KEN LASHLEY
REGGIE HUDLIN
5:00 – 6:00 PM
6:00 – 7:00 PM
6:00 – 7:00 PM
JEPH LOEB
MATT FRACTION
SIMONE BIANCHI
TERRY DODSON
JEPH LOEB
MASAO MARUYAMA
WARREN ELLIS
SATURDAY
9:00 – 10:00 AM
10:00 – 11:00 AM
11:00 AM – 12:00 PM
CHRISTINA STRAIN
EMILY WARREN
RON LIM
TODD NAUCK
JOE KELLY
MARC GUGGENHEIM
PHIL JIMENEZ
STEPHANIE BUSCEMA
*SPECIAL IRON MAN 2
SIGNING*
12:00 – 1:00 PM
1:00 – 2:00 PM
1:00 – 2:00 PM
AUDREY LOEB
DEXTER VINES
JEPH LOEB
JOE QUESADA
JEROME OPEÑA
RICK REMENDER
JEPH LOEB
1:30 – 2:30 PM
2:30 – 3:30 PM
4:00 – 5:00 PM
MATT FRACTION
"IRON MAN 2″ VIDEO
GAME SIGNING
TOM KENNY
DAVE BOAT
TRAVIS WILLINGHAM
MIKEY KELLEY
CHARLIE ADLER
STEVE BLUM
TED BIASELLI
ALIMI BALLARD

SPECIAL SUPER HERO
SQUAD SIGNING

FRANK TIERI
LEINIL FRANCIS YU
PETER DAVID
SEAN CHEN
5:00 – 6:00 PM
6:00 – 7:00 PM
ED BRUBAKER
JOHN ROMITA JR.
PAUL JENKINS
STEVE EPTING
CHRIS YOST
CRAIG KYLE
MIKE CHOI
SONIA OBACK
SUNDAY

10:00 – 11:00 AM
11:00 AM – 12:00 PM
12:00 – 1:00 PM
ALEXANDER IRVINE
DENNIS CALERO
JOHN ROMITA JR.
MIKE MCKONE
OLIVIER COIPEL
PAUL TOBIN
RAYMOND FEIST
RON LIM
DAVID YARDIN
STEVE EPTING
STUART MOORE
TRAVIS CHAREST
1:00 – 2:00 PM
2:00 – 3:00 PM
3:00 – 4:00 PM
CHRISTINA STRAIN
COLLEEN COOVER
LAURA MARTIN
MARJORIE LIU
BILL REINHOLD
JASON AARON
JIM MCCAN
MATT FRACTION
C.B. CEBULSKI
DAVID FINCH
GURIHIRU
*Ticketed Event