Anime Boston is proud to announce five new Guests of Honor for the 2014 convention! Please join us in welcoming Wendee Lee, Kyle Hebert, Cristina Vee, Patrick Seitz, and Tom Wayland!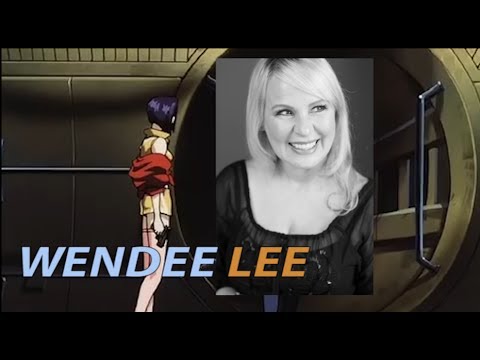 Wendee Lee is an American voice actress. While she has done voice work for many video games as well as several episodes in the Power Rangers franchise, she is particularly known in anime. With 240 credits to her name, she is one of the most prolific English voice-over actresses in history.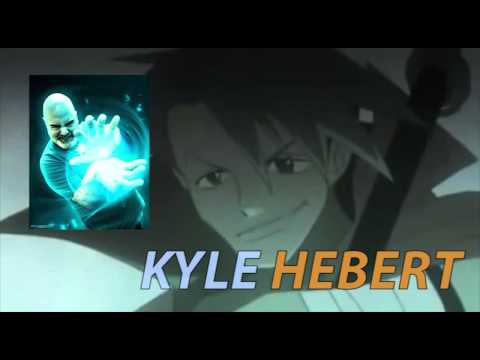 Kyle Hebert is a Los Angeles-based anime and video game voice actor whose credits include Wreck-It Ralph/Street Fighter (Ryu), Naruto (Kiba), Bleach (Aizen, Ganju), League of Legends (Ezreal, Jarvan, and Graves) and Gurren Lagann (Kamina). He is best known as the Narrator and Teen Gohan from the Funimation dub of Dragonball Z. His current roles include Tenkai Knights (Commander Beag) and Digimon Fusion (Dorulumon, Ballistomon). Other fan faves include Blue Exorcist (Bon Suguro), Fire Emblem Awakening (Frederick, Validar), Fullmetal Alchemist (Vato Falman), Tales of Symphonia (Richter Abend) and Star Ocean (Dias, Arumat, Crow).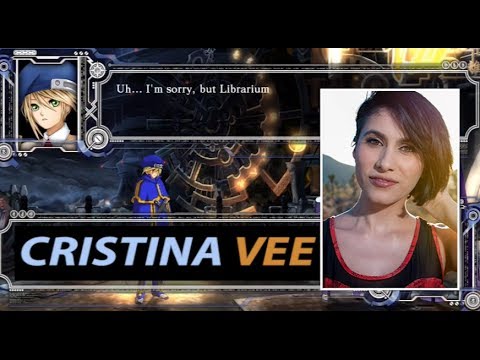 Cristina Vee is a voice actress from Los Angeles, CA. Since getting her first large anime roles in 2007, Cristina has voiced over 100 characters in both animation and video games. Anime fans know her Mio Akiyama in K-ON!, Alisa Bosconovitch in Tekken Blood Vengeance, Homura Akemi in Madoka Magica, Louise in The Familiar of Zero, and Morgiana in Magi: The Labyrinth of Magic, to name a few.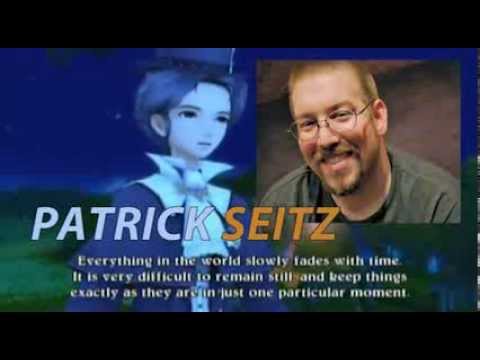 Patrick Seitz's anime roles include Franky in One Piece, Sky High in Tiger & Bunny, Germany in Hetalia, Agil in Sword Art Online, Senji in Deadman Wonderland, Simon in Durarara, Laxus in Fairy Tail, Sloth in FMA: Brotherhood, JP in Redline, Agni in Black Butler, Motochika Chosokabe in Sengoku Basara, Nekozawa in Ouran High School Host Club, Isshin Kurosaki in Bleach, and Grimmer in Monster.
Tom Wayland is proud to have made a long and successful career out of his most favorite things – acting, directing, and making raucous, loud rock and roll music. Tom has produced and/or directed hundreds of anime programs such as Now & Then, Here & There, Revolutionary Girl Utena, Alien Nine, The World of Narue, Ichi the Killer, Mew Mew Power, Magical Do Re Mi, GI Joe, and currently serves as the voice director on the hit series Pokemon.
About Anime Boston:
Anime Boston is an annual three-day Japanese animation convention held in Boston, Mass. Anime Boston 2014 is scheduled for Friday, March 21 through Sunday, March 23 at the Hynes Convention Center and Sheraton Boston Hotel. More information about Anime Boston can be found at www.animeboston.com.
About New England Anime Society:
The New England Anime Society was founded in 2001. Based in Massachusetts, The New England Anime Society, Inc. is an organization dedicated to furthering public education and understanding of the Japanese language and culture through visual and written media. More information about The New England Anime Society is available at www.neanime.org.
Voice actor Rob Paulsen welcomes Steve Blum (The Legend of Korra, Cowboy Bebop) and Troy Baker (Batman: Arkham Origins, The Last of Us) to Talkin' Toons LIVE on Tuesday February 18, 2014 at 8:00 PM at the Hollywood Improv!
Press Release:
The world-famous Hollywood Improv is proud to invite you to join Emmy and Annie award winner Rob Paulsen as he talks about his experiences in voice acting!
About Rob Paulsen:
Born in Detroit, Rob Paulsen spent his childhood in Livonia and Rochester, attending Junior and Senior high school in Grand Blanc, Michigan. Rob loved cartoons like most kids but aspired to be a professional hockey player. "Fortunately, thanks to some big, strong, kid from Winnipeg who drilled me so hard my ears are still ringing, I learned around age 18 I had neither the talent nor the temperament to make a living playing hockey. So, I turned to my other passions: singing and acting."
The goal of bringing absolute believability to a fictional character, live-action or animated, is what every actor strives for. Those who are committed to their career and who combine experience, passion and skill are likely to succeed.
Those gifted with exceptional talent who focus on maximizing their potential by finding their own niche, quickly break away from the pack. After years of honing their craft and consistently delivering memorable performances in which the character impacts an indelible image on the viewer, the public and the industry take notice, singling out the best.
"I'm getting paid to do what I got in trouble for in the 7th grade," jests Rob, who won a Daytime Emmy in 1999 as "Outstanding Performer in an Animated Program" for Pinky and The Brain (Warner Bros.) Though nominated twice previously, the victory was especially sweet due to some formidable competition – fellow nominees Louie Anderson, Ernest Borgnine, Dennis Franz and Jeffery Tambor. In addition to his Emmy, Rob won back-to-back Annie Awards in 1997 and 1998. "I absolutely love what I do and thank my lucky stars for twenty-five years of full-time employment in this business," he says.
"It's a treat to portray a complex character," Rob explains about Pinky, a goof-ball mouse with funny teeth, a head filled with clouds and an inane imagination that is punctuated with a staccato laugh. "Besides … where else could I find a job where emotional outbursts and odd exclamations like 'Egad!,' 'Narf!,' 'Poit!,' 'Splonk!,' and 'Zort!' are allowed and in fact, encouraged?" With over 2,000 half-hours of animation to his credit, Rob's versatility shines in his starring roles as the voices of Yakko, Pinky and Dr. Scratch 'n' Sniff in the Peabody and two-time Emmy award-winning series "Animaniacs."
Some of Rob's other well-known animated characters include Raphael of the "Teenage Mutant Ninja Turtles," Arthur in "The Tick," the title role in "The Mask" (for a WHOLE lot less dough than Mr. Carrey, thank you), the title role in "Mighty Max," Carl Wheezer in "Jimmy Neutron, Boy Genius," Jack Fenton in "Danny Phantom," Bobble in the "Tinkerbell" series of DVDs and hopefully more to come.
Paulsen's extensive credits include on-camera roles in numerous motion pictures including Body Double, Stewardess School, Eyes of Fire, The Perfect Match, and Warlocked. His television acting credits include guest-starring roles on MacGyver and St. Elsewhere. Additionally, he is one of the most sought-after voice actors in the commercial arena, performing in over 1000 commercial spots.
As passionate about "paying it forward" as he is about his lucrative career, Rob supports various charitable organizations, particularly those benefiting children and military veterans. Rob's volunteer work with GOALmodels has been particularly rewarding. GOALmodels, a high school program in Reseda, California, is designed to inspire 9th graders to set goals and overcome obstacles in life. Blending his life experiences with passion for his work, his presentations are informative, entertaining and inspiring. In his leisure time, Rob enjoys golf, riding his motorcycle and occasionally lacing up his skates for another chance to relive his past glory on the rink. He spends the majority of his free time with his wife, Parrish, and their two Yorkshire terriers, Pooshie and Tala.
Hollywood Improv
8162 Melrose Ave, Los Angeles, CA 90048
Press Release:
Anime Boston 2013 is proud to announce Stephanie Sheh as a Guest of Honor! Known for her roles in Naruto (Hinata) and Bleach (Orihime), Stephanie is really excited to be attending Anime Boston, as she spent some of her childhood in Massachusetts. Probably best known for her voice-acting work in anime (Hinata "Naruto", Orihime "Bleach", Eureka "Eureka 7″ Yui "K-on!" Mikuru "Melancholy of Harui Suzumiya"), she can also be heard in the Hub's "Care Bears: Welcome to Care-a-lot" as Share Bear, Lisa in Warren Buffet's "The Secret Millionaire's Club," and as Mrs. Rabbit in Nickelodeon's "Peter Rabbit."
Stephanie has experience voice directing as well as writing ADR scripts, and she is still currently producing the simultaneous release of the English Language Production of "Gundam Unicorn" in which she plays Audrey. She is produced her first live-action project this year, in which she also has an acting role.
Anime Boston is a three-day convention held annually in Boston, Massachusetts, USA under the supervision of the New England Anime Society. Its focus is to celebrate and promote Japanese animation, comics, and pop-culture. This year's convention will be held on May 24-26th at the Hynes Convention Center. For more details and tickets please check the website: www.animeboston.com
Voice actors Richard Epcar and J. Michael Tatum join industry guest Tom Wayland at Anime Boston 2011, at the Hynes Convention Center, Boston Mass. on April 22-24th.
Tom Wayland is proud to have made a long and successful career out of his most favorite things – acting, directing, and making raucous, loud rock and roll music. Wayland has produced and/or directed hundreds of anime programs such as Now & Then, Here & There, Revolutionary Girl Utena, Alien Nine, The World of Narue, Ichi the Killer, Mew Mew Power, Magical Do Re Mi, GI Joe, and currently serves as the voice director on the hit series "Pokemon".
Wayland is also a very busy voice actor having appeared in hundreds of titles currently airing on Cartoon Network, Fox, WB, Nickelodeon or available on DVD including Yugi-oh 5Ds as Crow, Lester, and Nervin, GI Joe as Storm Shadow, Teenage Mutant Ninja Turtles as Jammerhead, Pokemon as Flint, Reggie, Arceus, and numerous creatures, and Ikki Tousen as Kakuton. Keep an ear out for his latest work as one of the lead characters – Finn in Tai-Chi Chasers.
Wayland's work can also be seen or heard on various commercials, feature films, and audiobook projects including narrating Heavy Metal legend Dave Mustaine's autobiography – Mustaine: a Heavy Metal Memoir.
J. Michael Tatum will be attending Anime Boston for the second year in a row. Discovered by Funimation warhorse and visionary ADR director Christopher Bevins, who cast him as Rikichi in 2005's Samurai 7, Tatum's inexplicable luck has held long enough to see his flag hoisted on a slew of dream roles, most notably Kyoya Otori in the hit English language dub of Ouran High School Host Club and suave, demonic Sebastian Michaelis in Black Butler.
Other characters the he has played include: Doumeki in XXXHolic, Jiro Mochizuki in Black Blood Brothers, Isaac Dian in Baccano!, Both God Eneru and Dalton in the new dub of One Piece, Komui Lee in D-Gray Man, Dororo in Sgt. Frog, the titular loveable savage of Heroic Age, Ryosuke Takahashi in Initial D, Lawrence Kraft in Spice and Wolf, Zarbon in Dragon Ball Z Kai, and Scar in Full Metal Alchemist: Brotherhood.
Richard Epcar has done over 300 characters and is well known to animation, game and anime fans. He started with major roles in Robotech, in which he played Ben Dixon, Lunk and Grel. To continue the tradition, he played Captain Vince Grant in Robotech: The Shadow Chronicles, which he also holds director credits.
Most famously, he is the voice of Batou in all things Ghost in the Shell, including Ghost in the Shell 2: Innocence, which he also adapted and directed into English. Most recently, he can be heard on a brand new series from Nickelodeon, Airbender: The Legend of Korra and as Koga and Zangetsu in Bleach. He has also appeared in Gundam Unicorn, Ghost Slayer Ayashi, Blue Elephant, Blaze of Glory, Monster and Bobobo-bobobobo.
About Anime Boston:
Anime Boston is an annual three-day Japanese animation convention held in Boston, Massachusetts. Anime Boston 2011 will be held Friday, April 22nd through Sunday, April 24th at the Hynes Convention Center and Sheraton Boston Hotel.
Anime Boston 2011 will once again be presenting popular events which include a masquerade, an anime music video contest, video programming rooms, an artists' alley and art show, karaoke, game shows, video games, manga library, dances and balls, and much more…