Voice actor Rob Paulsen welcomes Steve Blum (The Legend of Korra, Cowboy Bebop) and Troy Baker (Batman: Arkham Origins, The Last of Us) to Talkin' Toons LIVE on Tuesday February 18, 2014 at 8:00 PM at the Hollywood Improv!
Press Release:
The world-famous Hollywood Improv is proud to invite you to join Emmy and Annie award winner Rob Paulsen as he talks about his experiences in voice acting!
About Rob Paulsen:
Born in Detroit, Rob Paulsen spent his childhood in Livonia and Rochester, attending Junior and Senior high school in Grand Blanc, Michigan. Rob loved cartoons like most kids but aspired to be a professional hockey player. "Fortunately, thanks to some big, strong, kid from Winnipeg who drilled me so hard my ears are still ringing, I learned around age 18 I had neither the talent nor the temperament to make a living playing hockey. So, I turned to my other passions: singing and acting."
The goal of bringing absolute believability to a fictional character, live-action or animated, is what every actor strives for. Those who are committed to their career and who combine experience, passion and skill are likely to succeed.
Those gifted with exceptional talent who focus on maximizing their potential by finding their own niche, quickly break away from the pack. After years of honing their craft and consistently delivering memorable performances in which the character impacts an indelible image on the viewer, the public and the industry take notice, singling out the best.
"I'm getting paid to do what I got in trouble for in the 7th grade," jests Rob, who won a Daytime Emmy in 1999 as "Outstanding Performer in an Animated Program" for Pinky and The Brain (Warner Bros.) Though nominated twice previously, the victory was especially sweet due to some formidable competition – fellow nominees Louie Anderson, Ernest Borgnine, Dennis Franz and Jeffery Tambor. In addition to his Emmy, Rob won back-to-back Annie Awards in 1997 and 1998. "I absolutely love what I do and thank my lucky stars for twenty-five years of full-time employment in this business," he says.
"It's a treat to portray a complex character," Rob explains about Pinky, a goof-ball mouse with funny teeth, a head filled with clouds and an inane imagination that is punctuated with a staccato laugh. "Besides … where else could I find a job where emotional outbursts and odd exclamations like 'Egad!,' 'Narf!,' 'Poit!,' 'Splonk!,' and 'Zort!' are allowed and in fact, encouraged?" With over 2,000 half-hours of animation to his credit, Rob's versatility shines in his starring roles as the voices of Yakko, Pinky and Dr. Scratch 'n' Sniff in the Peabody and two-time Emmy award-winning series "Animaniacs."
Some of Rob's other well-known animated characters include Raphael of the "Teenage Mutant Ninja Turtles," Arthur in "The Tick," the title role in "The Mask" (for a WHOLE lot less dough than Mr. Carrey, thank you), the title role in "Mighty Max," Carl Wheezer in "Jimmy Neutron, Boy Genius," Jack Fenton in "Danny Phantom," Bobble in the "Tinkerbell" series of DVDs and hopefully more to come.
Paulsen's extensive credits include on-camera roles in numerous motion pictures including Body Double, Stewardess School, Eyes of Fire, The Perfect Match, and Warlocked. His television acting credits include guest-starring roles on MacGyver and St. Elsewhere. Additionally, he is one of the most sought-after voice actors in the commercial arena, performing in over 1000 commercial spots.
As passionate about "paying it forward" as he is about his lucrative career, Rob supports various charitable organizations, particularly those benefiting children and military veterans. Rob's volunteer work with GOALmodels has been particularly rewarding. GOALmodels, a high school program in Reseda, California, is designed to inspire 9th graders to set goals and overcome obstacles in life. Blending his life experiences with passion for his work, his presentations are informative, entertaining and inspiring. In his leisure time, Rob enjoys golf, riding his motorcycle and occasionally lacing up his skates for another chance to relive his past glory on the rink. He spends the majority of his free time with his wife, Parrish, and their two Yorkshire terriers, Pooshie and Tala.
Hollywood Improv
8162 Melrose Ave, Los Angeles, CA 90048
Christopher Gorham, James Tucker, Jay Oliva, and Andrea Romano appear at the Paley Center on Tuesday, January 21, 2014 at 6:30 pm!
IN PERSON
Christopher Gorham, "Flash"
James Tucker, Producer
Jay Oliva, Director
Andrea Romano, Dialogue Director
Additional panelists to be announced.
When the powerful Darkseid and his massive, relentless forces invade Earth, several previously unaligned superheroes—misunderstood and, in some cases, hunted by the authorities—discover that the only way to fend off the attack will be to work together as a cohesive unit. Batman, Superman, Wonder Woman, Green Lantern, Flash, Shazam, and, in his origin story, Cyborg combine their talents in an all-out battle to save the planet. Based on the 2012 graphic novel Justice League: Origin by Geoff Johns and Jim Lee, Justice League: War provides a glimpse into the world before the Justice League was created, and offers the initial animated incarnation of DC Entertainment's "The New 52."
The cast features Jason O'Mara (Terra Nova, Life on Mars) as Batman, Christopher Gorham (Covert Affairs) as Flash, Justin Kirk (Weeds) as Green Lantern, Shemar Moore (Criminal Minds) as Cyborg, Michelle Monaghan (Mission Impossible III, Gone Baby Gone) as Wonder Woman, Alan Tudyk (Suburgatory, Dollhouse, Serenity) as Superman, Sean Astin (The Lord of the Rings Trilogy) as Shazam, and Rocky Carroll (NCIS) as Silas Stone. On the villainous side, Steve Blum (Justice League: The Flashpoint Paradox) provides the voice of Darkseid, and Bruce Thomas (Legally Blonde, Army of Darkness) gives voice to Desaad.
Presented with Warner Bros. Home Entertainment
Paley Center Members: A limited amount of free tickets are available for Members only on a first-come, first-served basis. Please RSVP to membership@paleycenter.org.
A limited number of free tickets are available for the general public. Fans wishing to receive free tickets to the New York event on January 21 must RSVP via email to JLWarNY@gmail.com.
Paley Center for Media
25 West 52 Street, New York, NY 10019
Come meet Gordon Purcell, artist of the new Ben10 comic book series from IDW comics and Protectors Inc from Image Comics, this Saturday, November 23rd from 1 to 4PM at Comic Book College. Gordon will be available to sign your copies of the comic books and available for doing commission sketches!
COMIC BOOK COLLEGE
3145 Hennepin Ave. So. Minneapolis, MN 55408
612-822-2309
Wil Wheaton joins musical comedy duo Paul & Storm at the Hard Rock Cafe on Sunday October 6, 2013. Doors open at 7pm! Tickets at the link! Present by Rock On! Concerts and the League Podcast.
A worldwide audience may know him from recent roles as Evil Wil Wheaton on The Big Bang Theory, Doctor Isaac Parrish on EUReKA, or Fawkes on The Guild, but Wil Wheaton's successful acting career began in 1986 with acclaimed roles in Stand By Me and Toy Soldiers.
He continued to build his resume through his teen years as series regular 'Wesley Crusher' on Star Trek: The Next Generation and opposite Robin Williams in Disney's Flubber. But Wil is much more than just an actor; he's an author, blogger, podcaster, voice actor, widely-followed original Twitter user, and a champion of geek culture. Wil currently splits his time between acting and writing. He has recurred for several seasons as Doctor Isaac Parrish on SyFy's hit series EUReKA, as computer hacker Cha0s on TNT's Leverage, and as a "delightfully evil version" of himself on CBS's The Big Bang Theory.
After portraying Axis of Anarchy leader Fawkes in two seasons of Felicia Day's smash hit webseries "The Guild", she and Wil co-created the internet sensation Tabletop, which runs Day's Premium YouTube channel, Geek and Sundry. Wil hosts and executive produces the program, currently in its first season.
An avid and passionate tabletop and video gamer, Wil gave the keynote address to the 2007 Penny Arcade Expo, and delivered the inagural keynote address to PAX East in 2010. He has been featured on the long-running Wizards of the Coast Dungeons and Dragons podcast as the Eladrin Avenger Aeofel, and provides voices for numerous videogames, including Grand Theft Auto: San Andreas, Red Dead Redemption, Brütal Legend, Fallout: New Vegas, and DC Universe Online. His has voiced numerous animated characters on series such as Ben 10: Alien Force, Batman: The Brave and the Bold, Teen Titans, and Legion of Superheroes.
As an author, he's published several acclaimed books, including: Just A Geek, Dancing Barefoot, The Happiest Days of Our Lives, and Memories of the Future Volume 1, a humorous and nostalgic episode guide of the first half of the first season of Star Trek: The Next Generation. All of his books grew out of Wil's immensely popular, award-winning weblogs, which he created at WIL WHEATON dot NET and WIL WHEATON dot NET: in Exile. While most celebrities are happy to let publicists and social media professionals design and maintain their websites, Wil took a decidedly different turn when he started blogging in 2001. He designed, coded, and maintained WWdN entirely on his own, until he "blew up" his sites' database in 2005 and moved his blog to the TypePad service. In 2012, he returned to his blogging roots at Wil Wheaton dot Net, which is now powered by WordPress.
In the 2002 weblog awards (the bloggies) Wil won every category in which he was nominated, including "Weblog of the Year." In 2003, Forbes.com readers voted WWdN the "Best Celebrity Weblog." Wil's blog was chosen by C|Net for inclusion in their 100 most influential blogs, and is an "A" lister, according to Blogebrity.com. In 2007, Wil was nominated for a Lifetime Achievement Bloggie, alongside Internet powerhouses Slashdot and Fark. In the 2008 weblog awards, Wil was voted the "Best Celebrity Blogger," and in 2009 Forbes named him the 14th most influential web celebrity. This is all amusing to Wil, who doesn't think of himself as a celebrity, but is instead, "just this guy, you know?"
********************
Paul and Storm
Paul and Storm have been performing as a comedy music duo since 2004. Before that, they were one half of a cappella band Da Vinci's Notebook. In addition to touring as Paul and Storm, they're the evil geniuses (along with Wil Wheaton and Adam Savage) of the nerd-oriented variety show "w00tstock"; co-conspirators in "JoCo Cruise Crazy"; and they now have their own webseries, "LearningTown", which debuted on January 15, 2013 on Geek and Sundry, Felicia Day's Premium YouTube Channel.
In addition to their extensive activities on the internet, their music has been heard across the country on outlets including the Bob & Tom Show, the Dr. Demento Show, Comedy Central, NPR, and the Drew Carey Show.
Hard Rock Cafe Boston
22-24 Clinton Street, Boston, Massachusetts 02109
Voice actor Rob Paulsen welcomes James Arnold Taylor (Obi-Wan Kenobi on Star Wars: The Clone Wars) to the Talkin' Toons podcast at the Jon Lovitz Comedy Club on Wednesday August 14, 2012 at 8:00pm!
18 & over
Two items minimum per person
Seating First Come First Serve
All Shows Have Adult Content
Door Time: 07:15 PM
Jon Lovitz Comedy Club
1000 Universal Studios Blvd #222, Universal City, CA 91608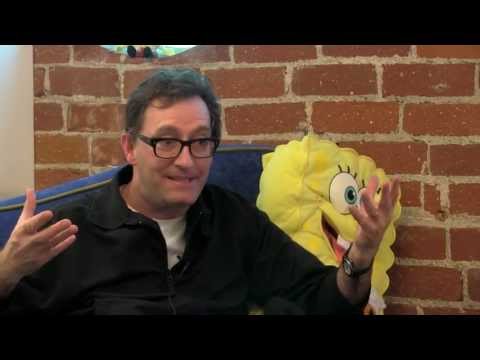 Press Release:
The 2013 San Diego Comic-Con convention announced the star cast and crew of the revolutionary new documentary "I Know That Voice" will host a panel for more than 175,000-plus comic book fans from around the world on July 18, 2013. John DiMaggio ("I Know That Voice" Executive Producer and voices of Bender from Futurama, Jake the Dog from Adventure Time, IFC's Out There and many more) brings together the documentary's cast, producer and director to expose an exclusive sneak peak at the most anticipated film about voice over ever made at The World's Biggest Comic Book Convention™.
The 2013 San Diego Comic-Con panel will feature insider clips and a Q&A session with John DiMaggio, Billy West (Futurama, The Ren & Stimpy Show), Tom Kenny (Spongebob Squarepants, Brickleberry) Rob Paulsen (TMNT, Pinky and the Brain), Dee Bradley Baker (Legend of Korra, Clone Wars, Ben 10, American Dad), Fred Tatasciore (Hulk, Ben 10, Mad), Andrea Romano (25-time Emmy nominated, 8-time Emmy winner for Animaniacs, Pinky and the Brain, and more), Tommy Reid (Producer) and Lawrence Shapiro (Director).
From comic book junkies and animation maniacs to video game gurus and anyone who has ever been touched by cartoons, rumor of this film's release has left fans filled with anticipation. Growing at a steady pace, more than 2,100 fans have joined the VIP Insider List and pre-ordered the DVD. With YouTube videos garnering 800,000-plus views and hundreds of Cartoon Voice Imitation Contest submissions pouring onto the documentary's Facebook page, this film is gearing up to reveal to the world the mysterious lives and humor of some of the greatest voice actors of all time.
To add to fans' growing excitement, every 100th person to join the VIP List on the documentary's website will be announced and will win a limited collector-edition poster autographed by John DiMaggio. Not only will VIP List members get the latest news on the film, but they will also have first dibs to pre-order the DVD and get their hands on a copy before it hits the market.
"We've been absolutely bombarded with fans' anticipation on social media since word slipped out," said John DiMaggio. "San Diego Comic-Con is the perfect place to raise the bar and be accessible to the fans so they can ask us anything and everything they are dying to know about the project, the voice acting industry and more."
Press Release:
The extensive all-star cast of more than 100 talented actors behind cartoon voices also features Matt Groening (The Simpsons), Seth Green (Robot Chicken, Family Guy), Tara Strong (The Powerpuff Girls, My Little Pony) and Jim Cummings (Winnie the Pooh).
Got a great cartoon voice impression? The "I Know That Voice" Cartoon Voice Imitation Contest is accepting submissions to its Facebook page until July 31, 2013, at 11:59 p.m. PST. The Top 3 submissions will be selected and personally announced by DiMaggio and the "I Know That Voice" team on August 5 and will win a copy of the DVD, signed by DiMaggio and a poster signed by some of the "I Know That Voice" star cast. Participants from across the globe are encouraged to post a 1-minute-or-less video to the Wall and must "Like" the page to be reviewed. Contestants can impersonate any cartoon(s) ever made.
Producer Tommy Reid said "I Know That Voice" will break new ground and give cartoon lovers of all ages and places a light-hearted, in-depth look into an industry that other films have only scratched the surface. "This documentary not only features the voices behind some of the world's most beloved cartoons, but it also draws back the curtains into the lives of the unsung heroes whose voices have captivated millions of people's hearts."
The outspoken, unpredictable characters on the "I Know That Voice" panel will spill the news at San Diego Comic-Con on July 18, 2013, from 4:45-5:45 p.m., in Room 6BCF.
For exclusive photos, videos and news on "I Know That Voice," visit the website and Facebook page.
Follow the documentary on Instragram @iknowthatvoicemovie and #iknowthatvoice.
Watch the first trailer and second trailer on YouTube.
The full cast list can be found on IMDb
About the "I Know That Voice" Team
John Di Maggio, Tommy Reid and Lawrence Shapiro's combined chemistry and strengths came together to form the groundbreaking "I Know That Voice" documentary. Stated by Tommy as "a true labor of love," the film took two years to make, collected extensive interviews and compiled never-before-seen footage making "I Know That Voice" truly one-of-a-kind of its subject matter. Emmy-nominated and Annie award winner John Di Maggio is known for his iconic role as "Bender" in Futurama and "Jake the Dog" in Adventure Time, as well as his roles in The Penguins of Madagascar, Gears of War, Kim Possible and more. Tommy Reid is a renowned producer of films including Kill The Irishman, Americans, Superthief: Inside America's Biggest Bank Score, Danny Greene: The Rise & Fall of the Irishman and Strike. "I Know That Voice" Director Lawrence Shapiro directed films including Jam in the Dam, Los Lobos, Kiko Live, The Marshall Tucker Band: Carolina Dreams Tour and Blue Cheer: Rocks Europe.
GraniteCon is pleased to announce legendary writer and co-creator of dozens of major characters including the Canucklehead himself, Wolverine, Len Wein!
Attending his first Granitecon this September (which will be the 50th anniversary of X-Men), Len has co-created a variety of big comic characters, including Swamp Thing, Nightcrawler, Storm, Colossus, Thunderbird, and Lucius Fox (amongst tons upon tons of other characters), as well as having written several episodes of hit TV shows like X-Men, Batman: TAS, Spider-Man, Ben 10, and Super Hero Squad! Len has also worked on virtually every major title for DC and Marvel in his career, with the latest having written the "Before Watchman: Ozymandias" mini series for DC!
We're pleased to have Len added to our growing list of guests for this year's show! To celebrate their 10 year anniversary Granitecon expands to a two day show next September 28-29th and moving into the much larger Expo Hall of the Manchester Radisson! Rest assured more announcements will be coming as we prepare for this epic show! Check out our Facebook page and website for more updates.
Rob Paulsen welcomes Sean Astin, Greg Cipes, and (via Skype) Jason Biggs to a live recording of the Talkin Toons podcast on Friday, December 14th at 8:00 pm to talk about the newest Teenage Mutant Ninja Turtles SENSATION! Surprise guests too! BOOYAKASHA!
JUST ADDED: Mae Whitman (April O'Neil), Kevin Michael Richardson (Shredder), and showrunner Ciro Nieli!!
18 & over
Two items minimum per person
Seating First Come First Serve
All Shows Have Adult Content
Door Time: 07:15 PM
Jon Lovitz Comedy Club
1000 Universal Studios Blvd #222, Universal City, CA 91608
Tom Kenny hosts an all-star reading of "A Christmas Carol" featuring voice over legends including: Jeff Bennett, Corey Burton, Jim Cummings, Grey DeLisle-Griffin, Jess Harnell, Rob Paulsen, Tara Strong, Kari Wahlgren, Billy West…..and MORE special guests! They are raising moeny to donate to the American Red Cross for Hurricane Sandy relief. For additional donations the entire cast will sign autographs plus there will be a silent auction. Don't miss it!
When: Sunday 12/09/12 3:00 PM
18 & over
Two items minimum per person
Seating First Come First Serve
All Shows Have Adult Content
Door Time: 02:15 PM
Jon Lovitz Comedy Club
1000 Universal Studios Blvd #222, Universal City, CA 91608
Writer Joe Kelly signs at The Comic Book Depot on Saturday May 5, 2012 for Free Comic Book Day!
The Comic Book Depot
2847 Jerusalem Ave, Wantagh, NY 11793
516-221-9337