Press Release:
Nucleus is proud and honored to host this special exhibition featuring artwork by over 40 DreamWorks artists all creating original art in celebration of the new film, How To Train Your Dragon 2. With select pieces available for sale and several artists in attendance, guests will have a chance to meet the creative talent behind the film as they sign copies of the new Art of How To Train Your Dragon 2 book.
Purchase a HTTYD book and receive a raffle ticket to attend the event for free and avoid standing in line to get your book signed as we will call out numbers in sequence. Keep your raffle ticket as it will allow you to win prizes at 8pm, 9pm and 10pm. (prizes to be announced)
Trade in your HTTYD movie ticket stub to attend our event for free and to receive an extra 5 raffle tickets for more chances to win!
Purchase a HTTYD book from our site or shop from now till July 7th and be entered to win a free signed Nicolas Marlet HTTYD print! Winner to be announced July 8th at 5pm on our Facebook page and blog. (shipping fees may apply)
Exclusive HTTYD prints to be released at the opening reception.
Enjoy Burnt to a Crisp, a Food Truck that serves Texas Smokehouse BBQ!
Event Schedule:
6:00pm – 7:00pm (Artists Panel Presentation)
8:00pm – 10:00pm (Artist Signing)
8:00pm (1st raffle drawing)
9:00 (2nd raffle drawing)
10:00 (final raffle drawing)
$5 Admission at the door or FREE w/ purchase of The Art of How To Train Your Dragon 2 book (seats are limited, standing room available).
Outside books will be subject to a $10 fee.
Featured Panelists:
to be announced…
Contributing Artists:
Director:
Chris Sanders
Dean Deblois
Elaine Bogan
Peter Ramsey
Rodolphe Guenoden
Art:
Arthur Fong
Christopher Zibach
Cundo Rabaudi
Griselda Sastrawinata-Lemay
Iuri Lioi
Marcos Mateu Mestre
Nate Wragg
Nico Marlet
Peter Chan
Raymond Zibach
Richard Daskas
Takao Noguchi
Woon Jung
Zhaoping Wei
Story:
Adam Cootes
Andy Erekson
Anthony Zierhut
Ariana Oh
Ben Juwono
Cinzia Angelini
Clio Chiang
Dave Wolter
Ennio Torresan
Glenn Harmon
Heidi Jo Gilbert
Ian Abando
Januel Mercado
Jean Kang
Johane Matte
Kenjo Ono
Le Tang
Louie Del Carmen
Mark Sperber
Megan Dong
Michael Lester
Nassos Vakalis
Natasha Wicke
Peter Paul Bautista
Phil Craven
Rikke Asbjoern
Ryan Savas
Sean Charmatz
Sharon Bridgeman Lukic
Simon Otto
Stephanie Stine
Steven Macleod
Todd Wilderman
Tom Owens
Tron Mai
Vi-Dieu Nguyen
DreamWorks Employee:
Andrew Bandong
Brittany Biggs
Chelsea Bryan
Haley Hughes
Hannah Sherman
Jackie Marion
James Baxter
Jennifer Harlow
Jessica Forer
Jisoo Kim
Joshua Caez
Justin Melillo
Marco Regina
Patrick Ian
Paul Schoeni
Sucheta Bhatawadekar
Victor Tang
more to be announced…
Tribute Artists:
Anthony Wu
Claire Hummel
Crowded Teeth (Michelle Romo)
Dan Matutina
Helen Chen
Israel Sanchez
Jeff Victor
Justin Gerard
Kei Acedera
Nicole Gustafsson
Patrick Awa
Rustam Hasanov
Seb Mesnard
Gallery Nucleus
210 East Main Street, Alhambra, CA 91801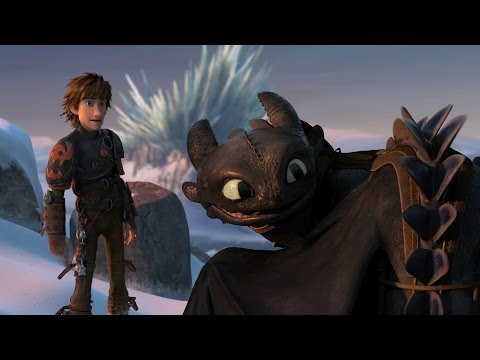 Gallery Nucleus invites you to join us as writer, artist, and Eisner Award Nominee Kazu Kibuishi discusses the process behind the latest release in the Amulet series as well as other current projects.  Hear the artist read from the latest book as well as answer questions from fans and other aspiring artists.  A signing of the new book will follow; Jason Caffoe, Anthony Wu, and Amy Kim Kibuishi will also be signing copies, as they were instrumental in producing the vibrant colors within the book.
Reading & Panel: 1 – 2pm
Q & A: 2 – 2:30pm
Book Signing: 2:30 – 4pm
Upcoming Workshop:
Also, register now for the much anticipated workshop "Storytelling for Comics & Film" instructed by artist Kazu Kibuishi.  Through this seven week course beginning on Sept 15, Kibuishi will share his wealth of knowledge and firsthand experience.  Learn more about taking your ideas and turning them into comics ready for publication.  Each student will complete one 10-page comic by the end of the course.
More about the artist:
Born in Tokyo, Kazu Kibuishi is an American graphic novel author and illustrator.  He is best known for his critically acclaimed Amulet series as well as being the creator and editor of the comic anthology Flight as well as creating the web comic Copper.  The web comic artist and noted critic Scott McCloud has said that some of Kazu Kibuishi's work is so beautifully drawn that "it hurts my hands when I look at it."
Gallery Nucleus, 210 East Main St Alhambra, CA 91801