Comments Off on Dark Horse Brings Eiji Otsuka to Anime Expo 2014
Dark Horse is about to head down to the largest Japanese fan convention in the Western Hemisphere, Anime Expo, this 4th of July weekend in Los Angeles. We'll have a booth and panels, but what's most exciting for us is that one of our Japanese creators, Eiji Otsuka, the writer of MPD Psycho and The Kurosagi Corpse Delivery Service, will also be at Anime Expo!
First, on Thursday, July 3 at 4:45 PM in Live Programming 4, you'll want to check out the special guest lecture Mr. Otsuka is presenting at AX, "The Rebirth of the Saga and the Fabrication of History: Gundam, the Aum Cult, and Attack on Titan." Those of you familiar with his manga know that Otsuka isn't afraid to explore the provocative links between politics and pop culture; in addition to being a manga creator, Otsuka has been an editor, writer, and critic for decades, and you can expect to come away informed.
Second, we're very honored to announce that Eiji Otsuka will be signing autographs for fans between 3 and 4 P.M. on Friday at the Dark Horse booth, located at area 1323/1325 in the Exhibitor Hall (it's OK to show up earlier to get a place in line). In addition to signing his books, we will also have a limited number of complimentary shikishi (the traditional square, gilt-edged Japanese signing boards) available for fans to use, on a first-come, first-served basis.
Dark Horse is presenting three panels at Anime Expo:
On Thursday, July 3 at 7:30 P.M. in Live Programming 3 is the Dark Horse Manga panel. We'll be talking about our Japanese artbook, novel, and manga releases in 2014-2015, including announcements of new titles! We will also be taking audience questions and doing special giveaways.
On Saturday, July 5 at 12:30 P.M.in Live Programming 4 is our Oh My Goddess! 20th Anniversary Panel. Next to Hellboy, Oh My Goddess! is our longest-running title, and we'll be looking back at the history, formats, and production of OMG! over the last two decades. We'll have announcements and giveaways here too!
On Sunday, July 6 at 11 A.M. in Live Programming 3 is our Neon Genesis Evangelion panel. We will be discussing not only the manga, but any and all aspects of Evangelion and its cultural influence. It's open to audience discussion, and once again, look out for announcements and giveaways.
One last thing: it won't be on sale for a few more weeks, but we'll have a special advance display copy of Dragon Girl & Monkey King: The Art of Katsuya Terada available at our AX booth; just let us know if you'd like to look through it. We'll see you soon!
Comments Off on Scene on the Web Weekly: July 8-14, 2013
While most everyone's eyes are looking toward San Diego, Scene on the Web Weekly is still going strong with guest announcements for NYCC, Florida Supercon cosplay highlights, and lots more.
On June 29-July 2, 2012, Los Angeles was home to the 21st annual Anime Expo. The lobby seemed packed with more guests than ever before, and artist alley was expanded by almost double the size as the previous year. With any Anime Expo, the emphasis as usual was on Cosplay. With Comic Con only a week away, it was a perfect convention to check out, enjoy the anime genre, and take in the amazing costumes! While I won't pretend to know the characters, here's the pictures I took at the show of the costumes, along with the other sights that Anime Expo offered. Which was your favorite costume?
Comments Off on Anime Expo 2011 Report
On July 1st-4th, 2011, the Los Angeles Convention Center played host to the 20th Anniversary of the Anime Expo. As always, from the minute I hit the floor, I was surrounded by the myriad of cosplayers that greet you in the main hall. As you enter the doors and on to the show floor, you're greeted with tons of booth babes, more cosplayers, and anime related goodies for sale everywhere. I will say, it's really refreshing to see people who really embrace anime come to the show and mingle with other fans. Too many times, we see a lot of people go to comic con only to see their favorite actor or actress, or to buy a limited edition product and rarely because they read comics or want to meet their favorite creators. Even if anime is not my genre, I always go just to appreciate the purity of the show and the fans that continue to make Anime Expo an enormous success year after year. And now, onto the pictures!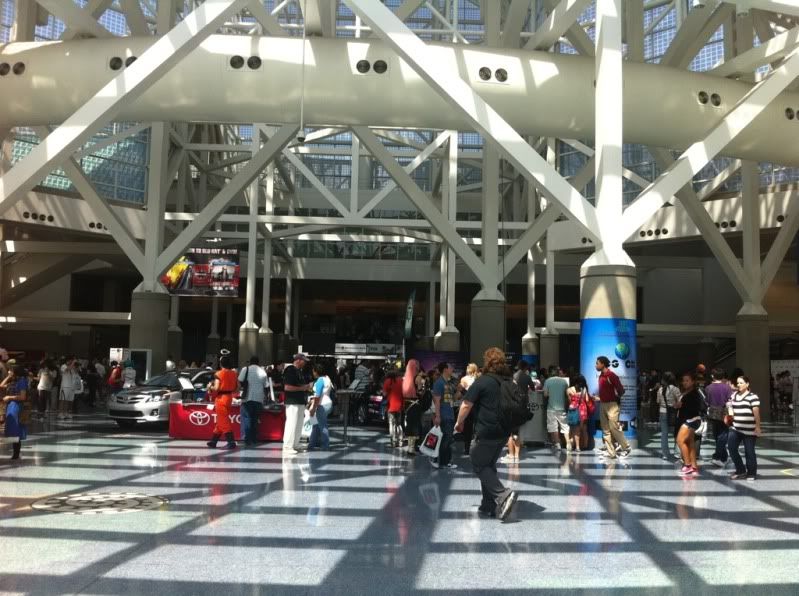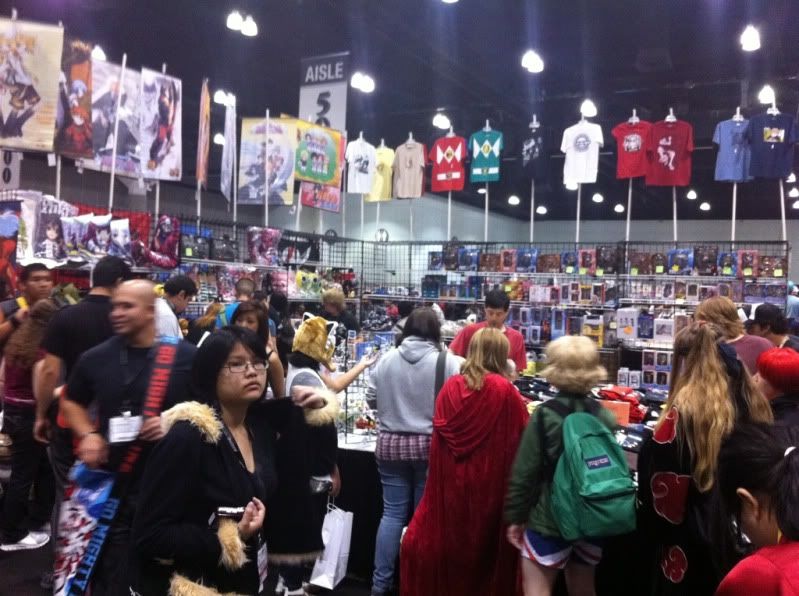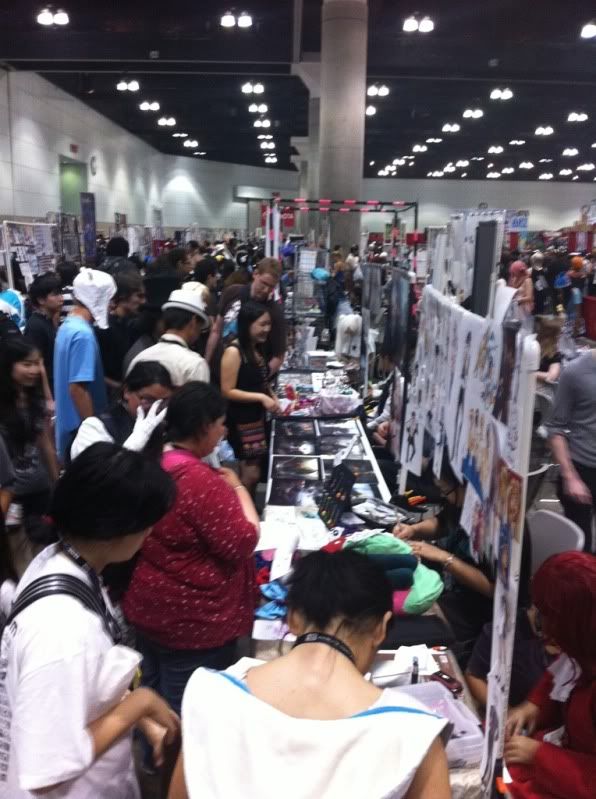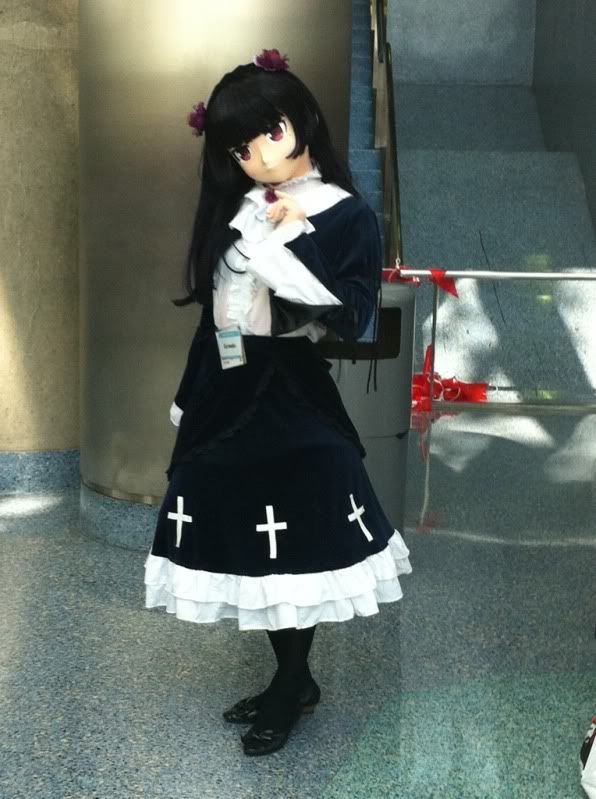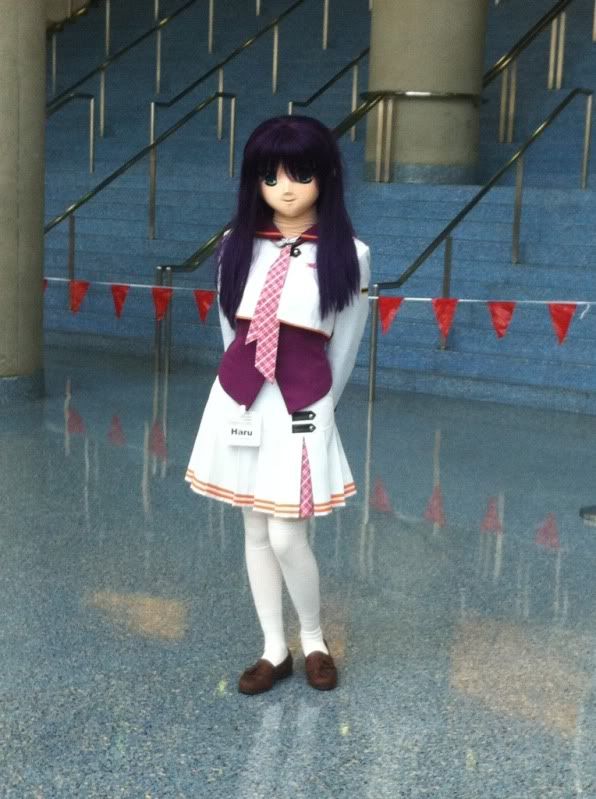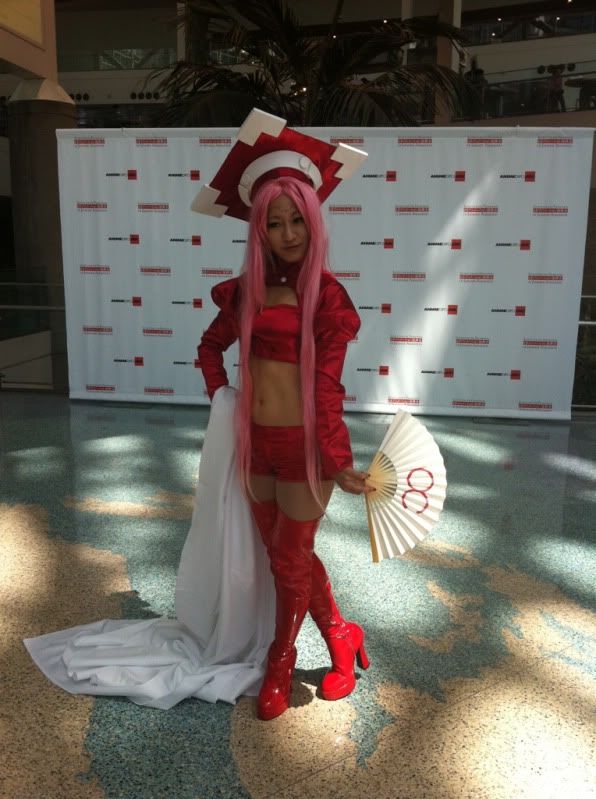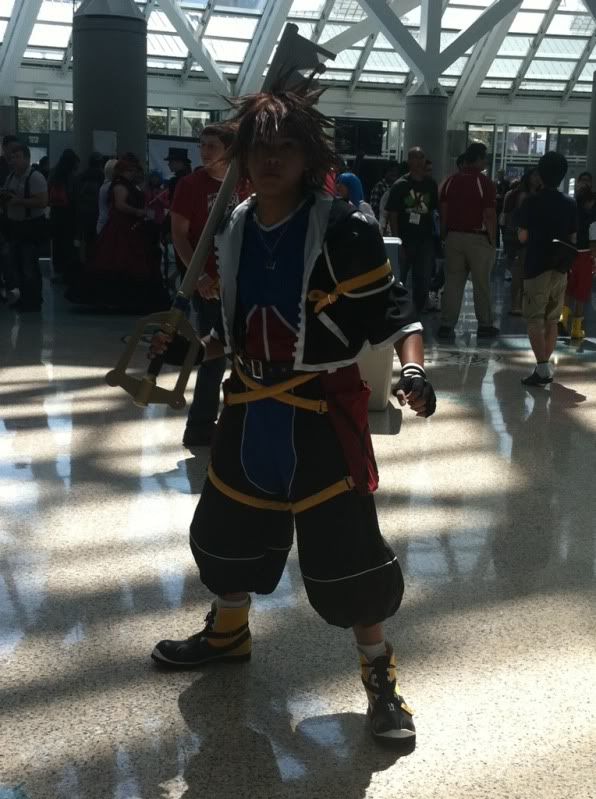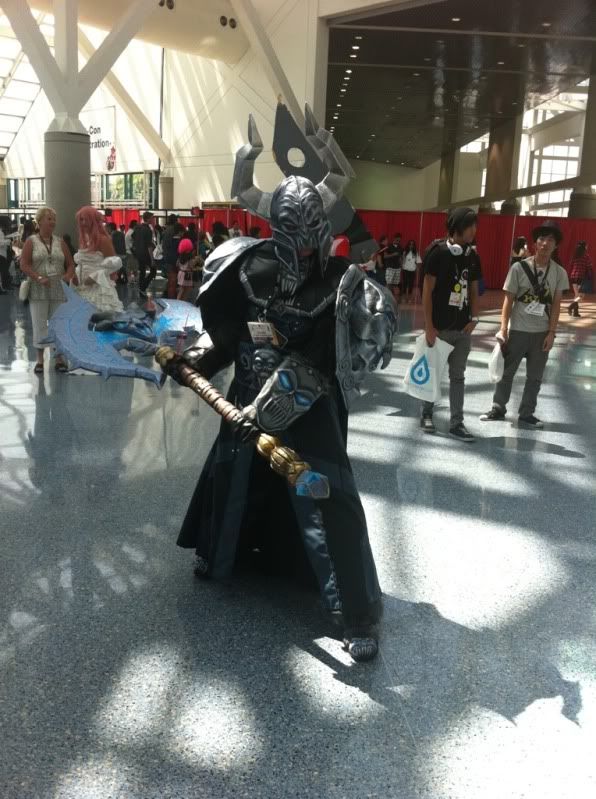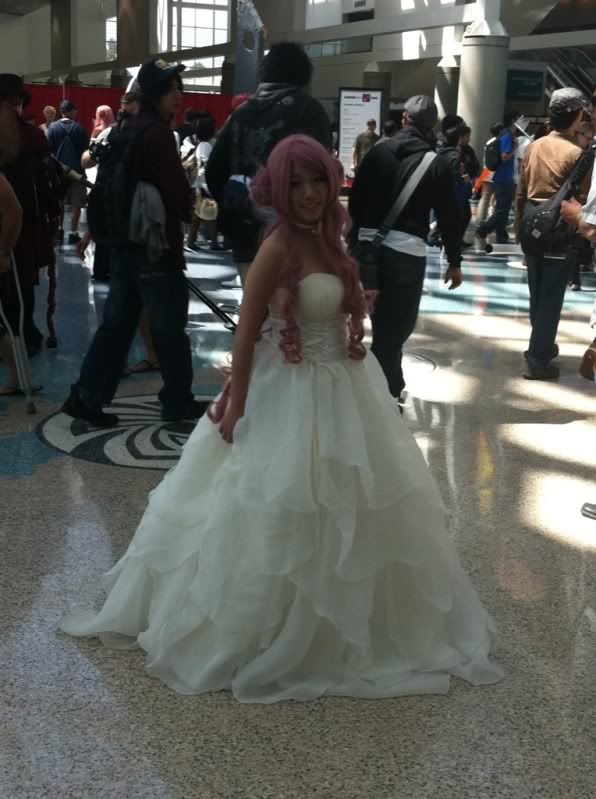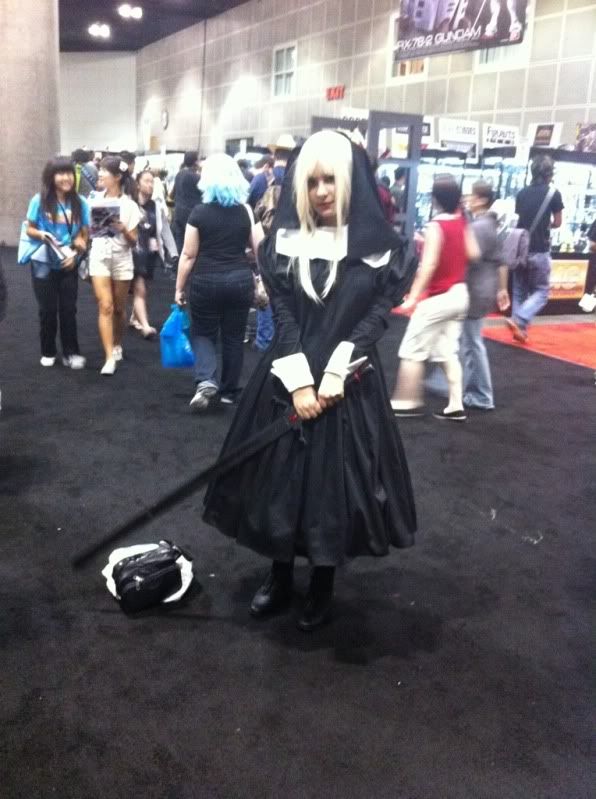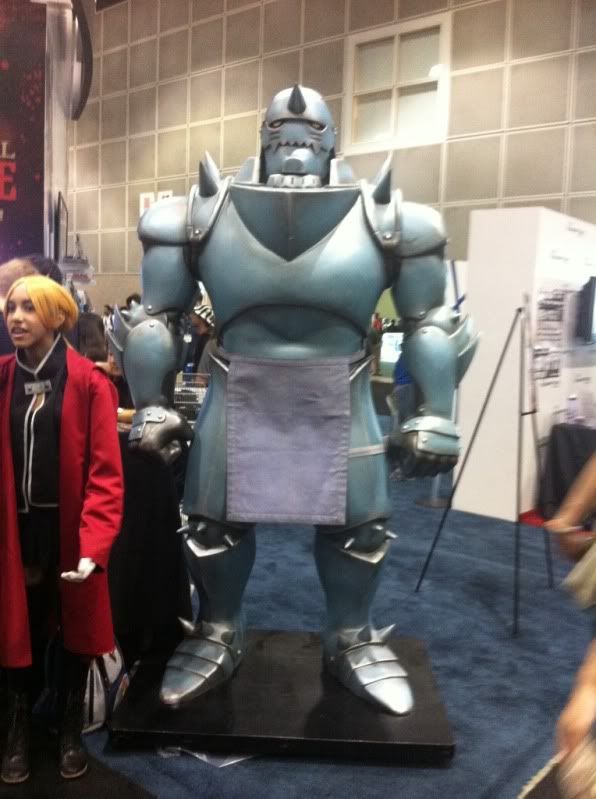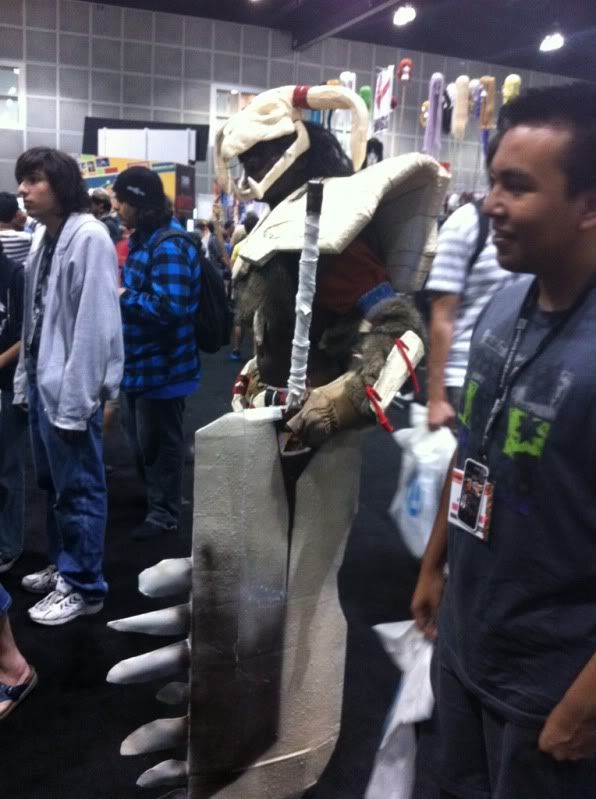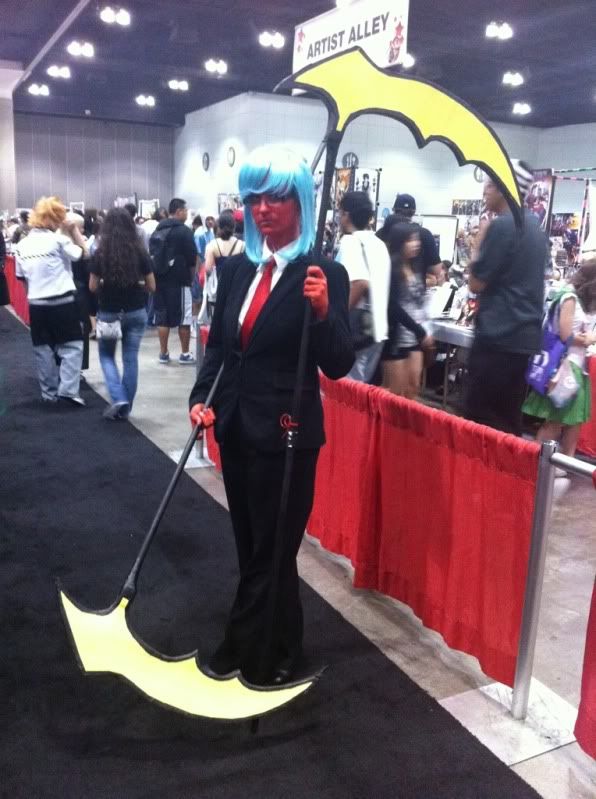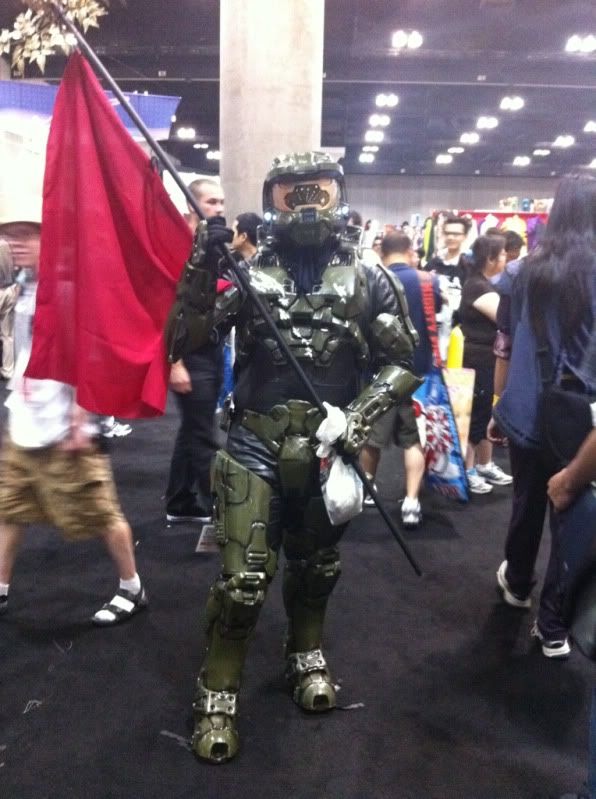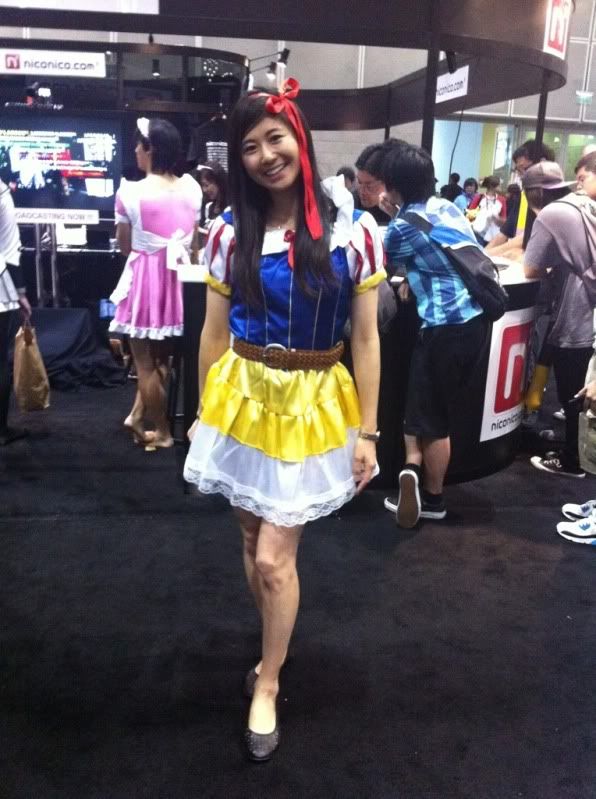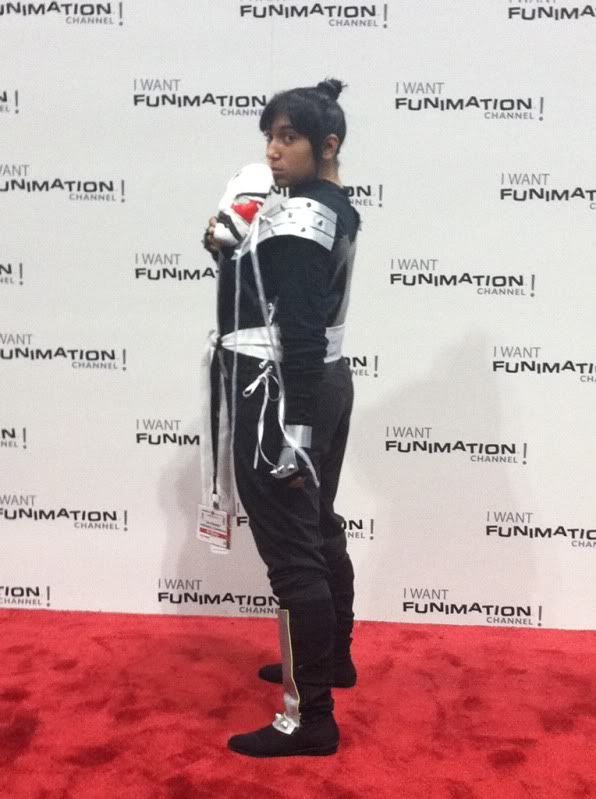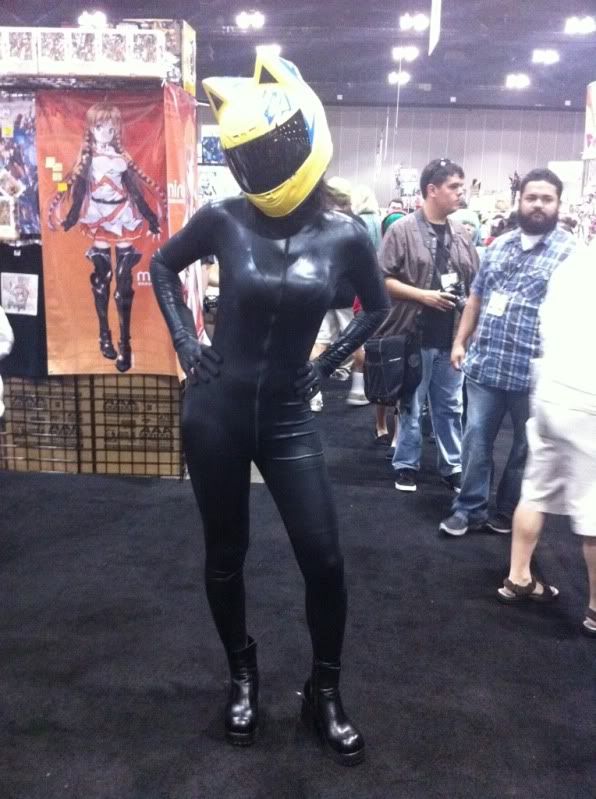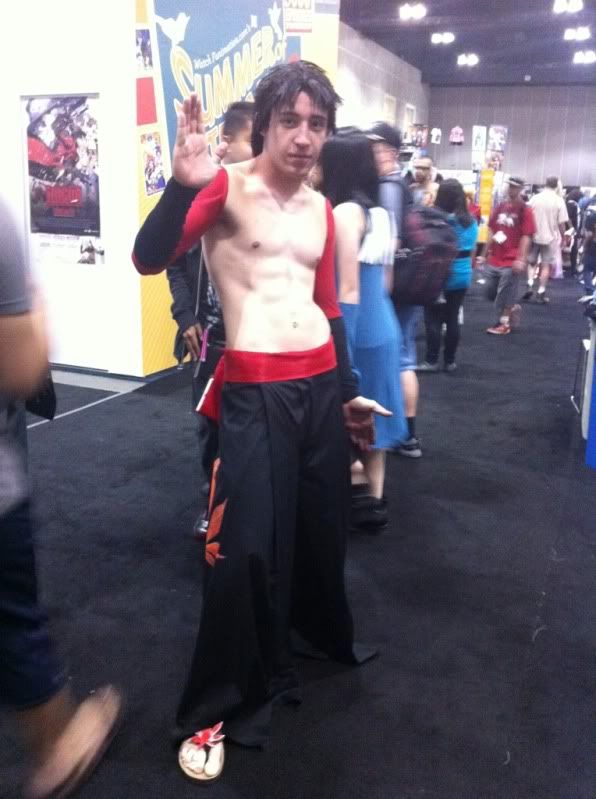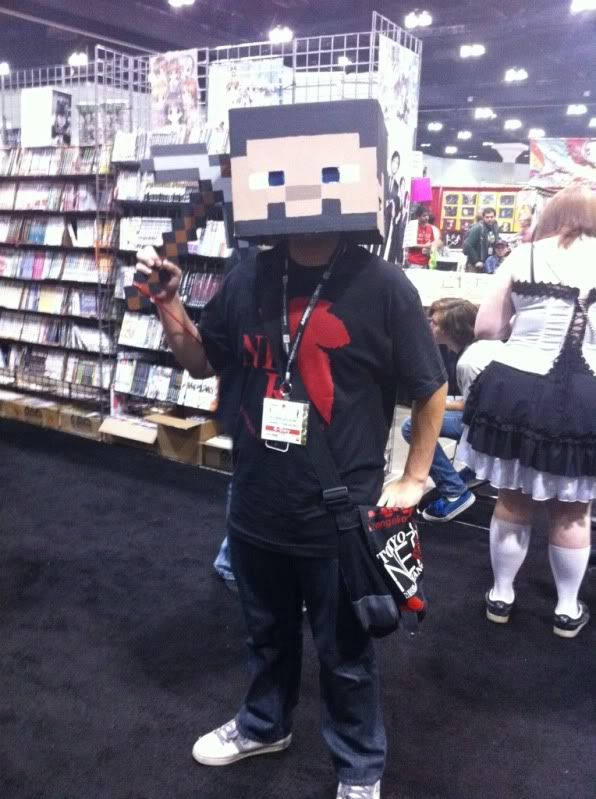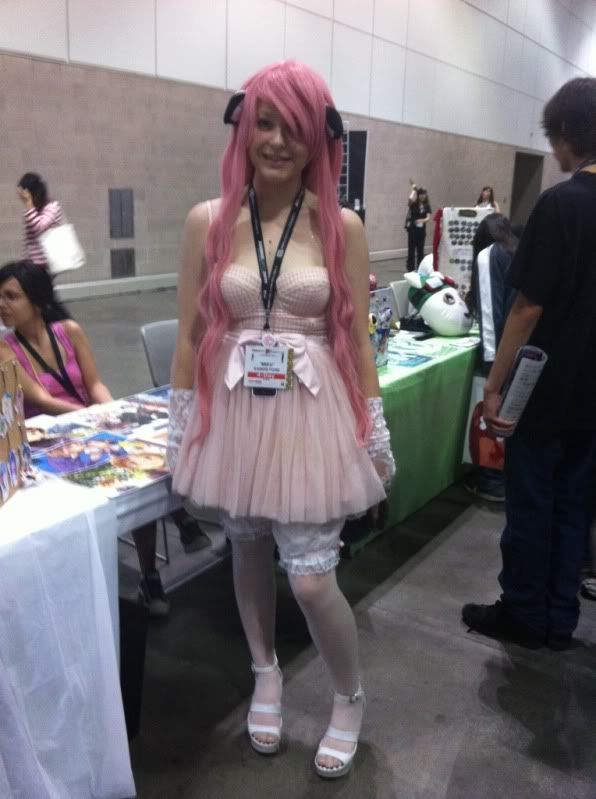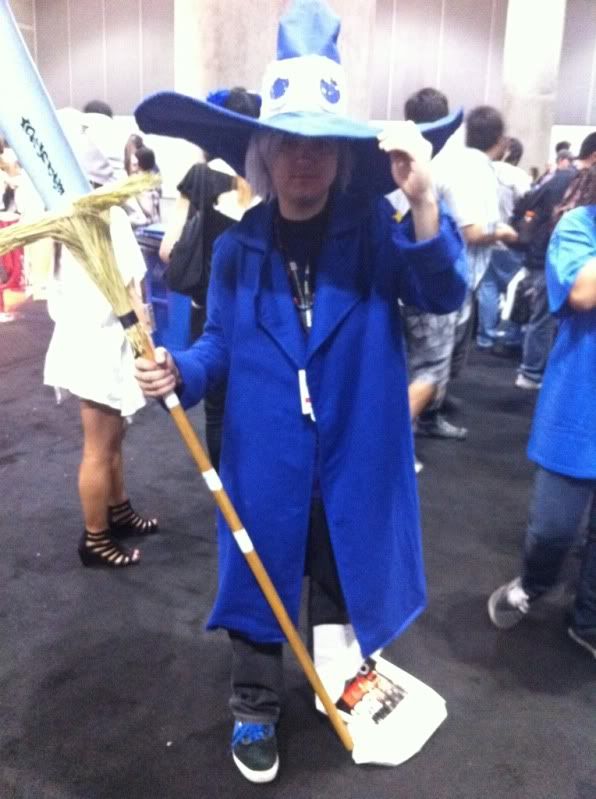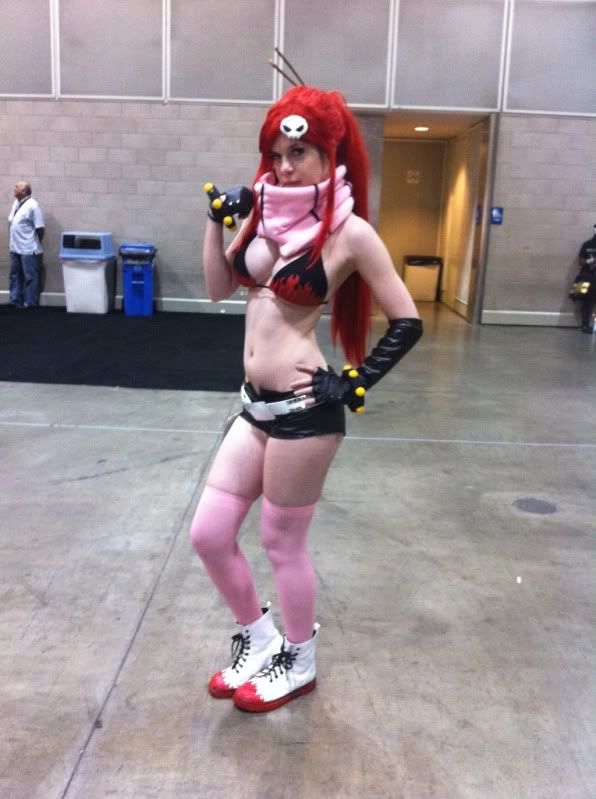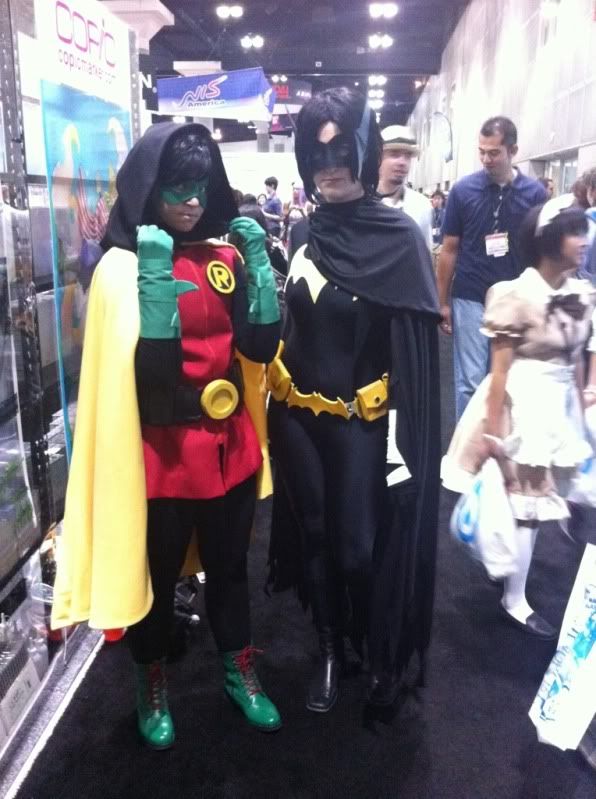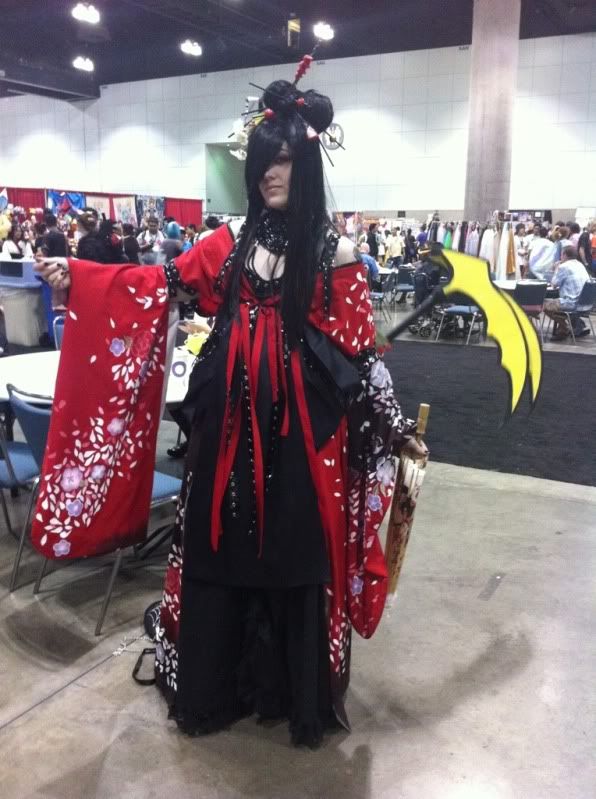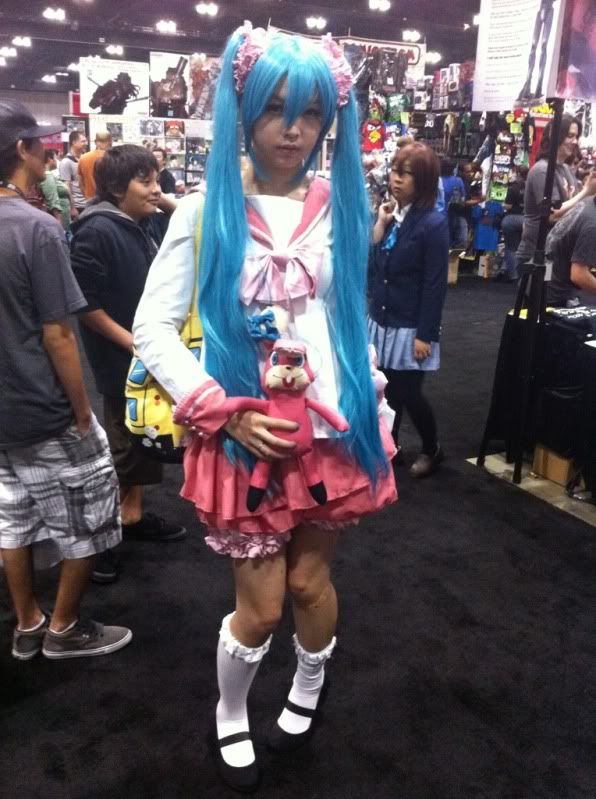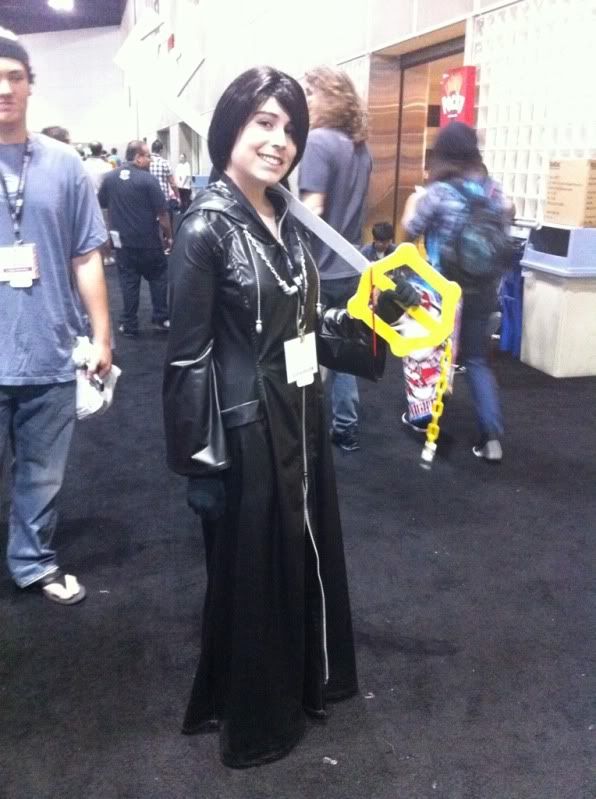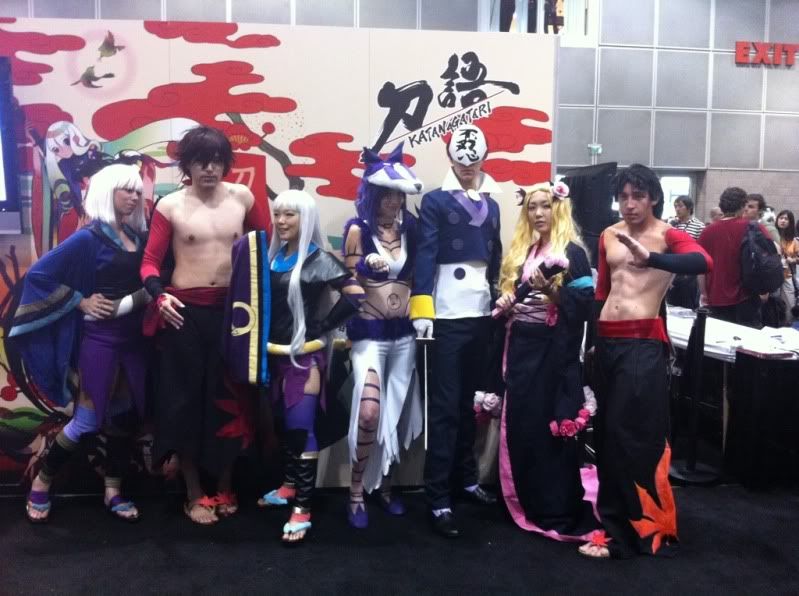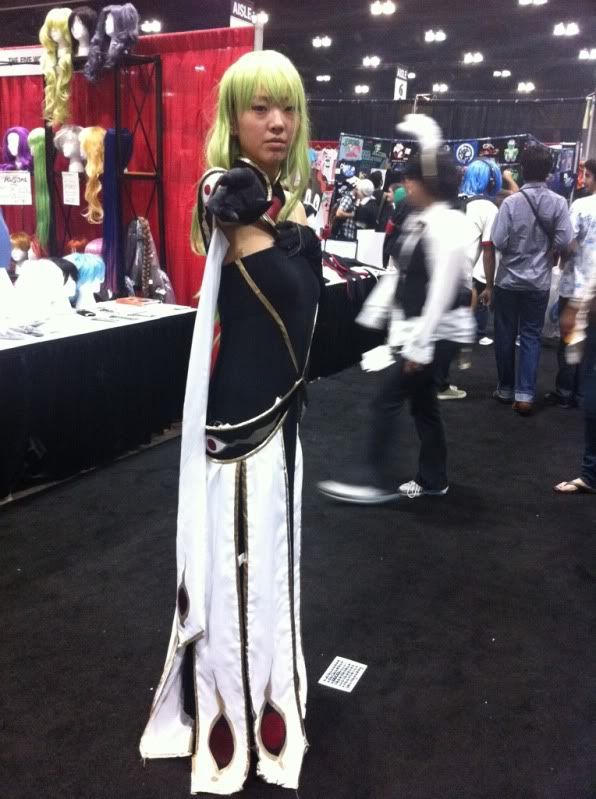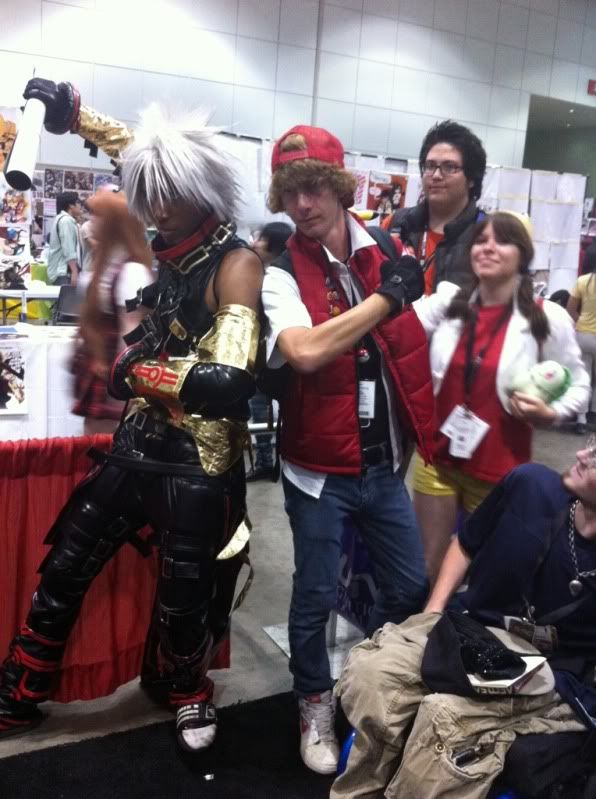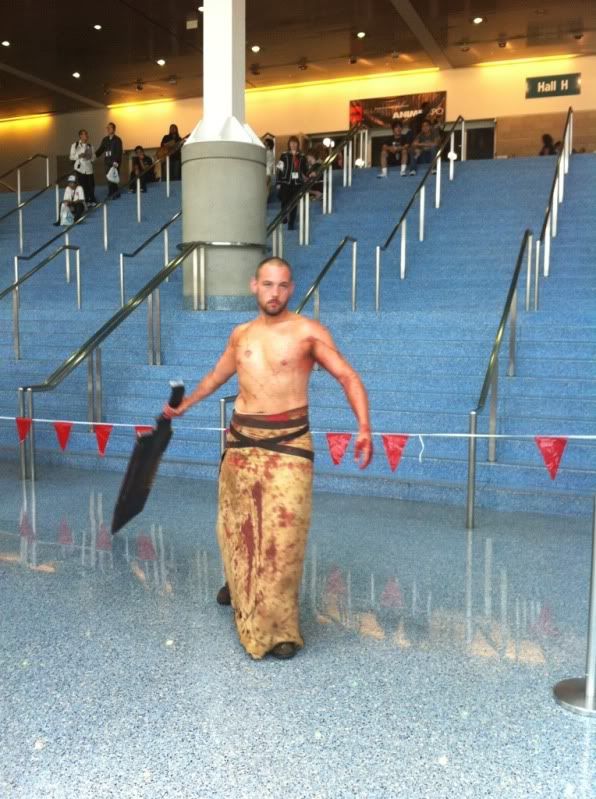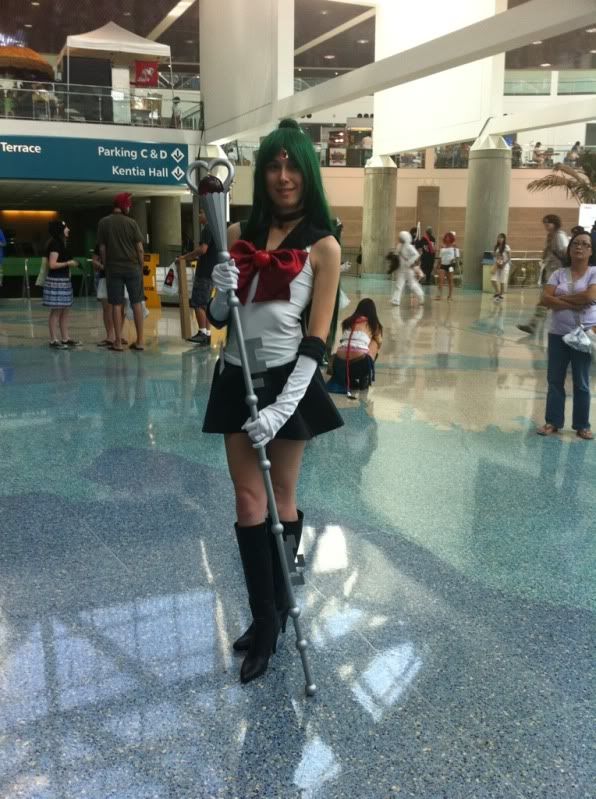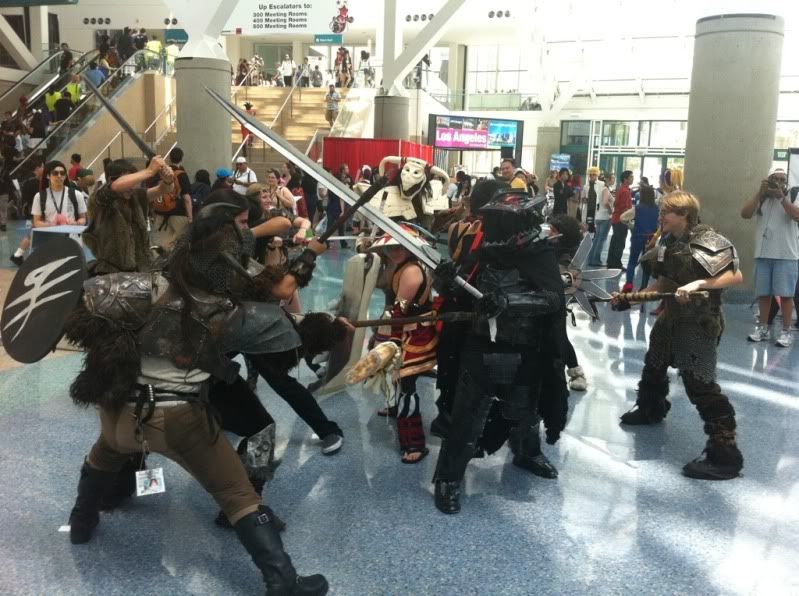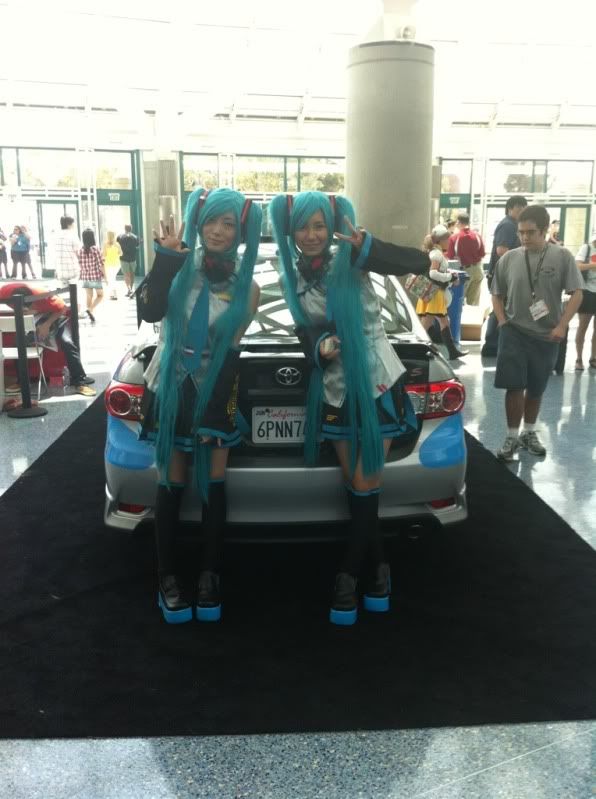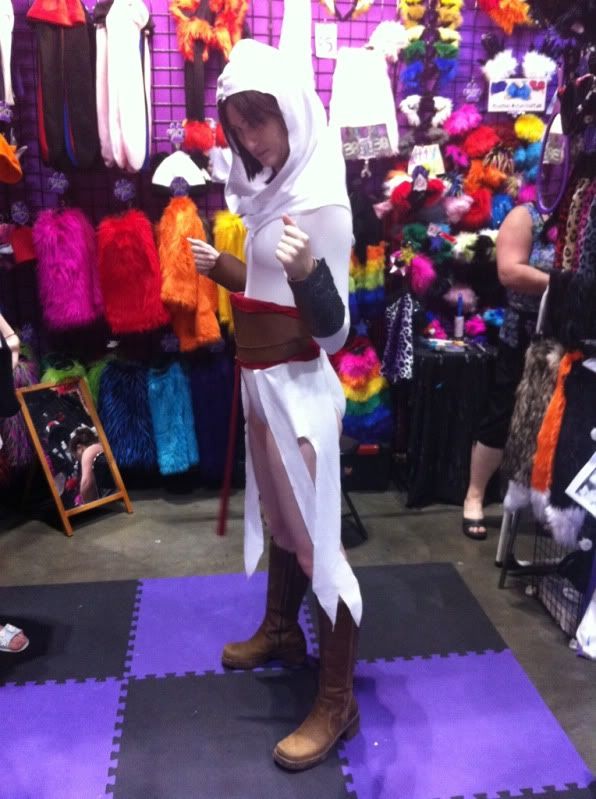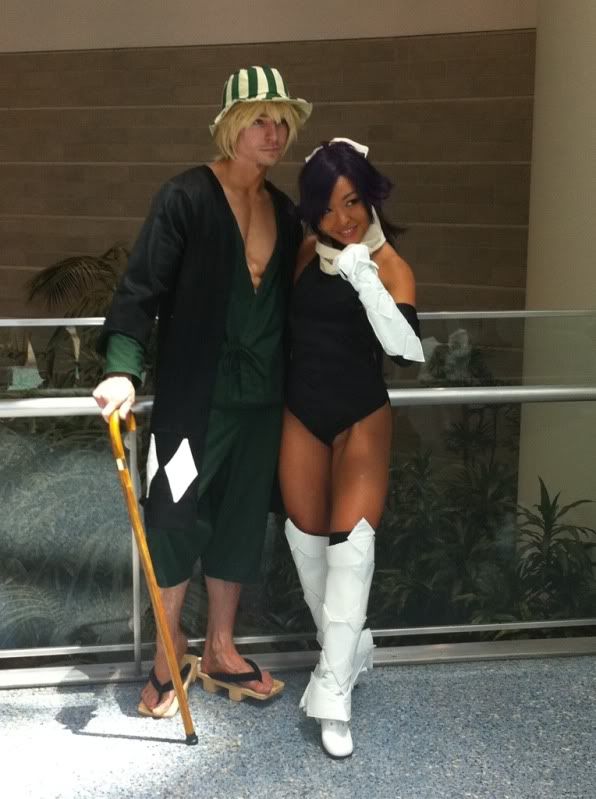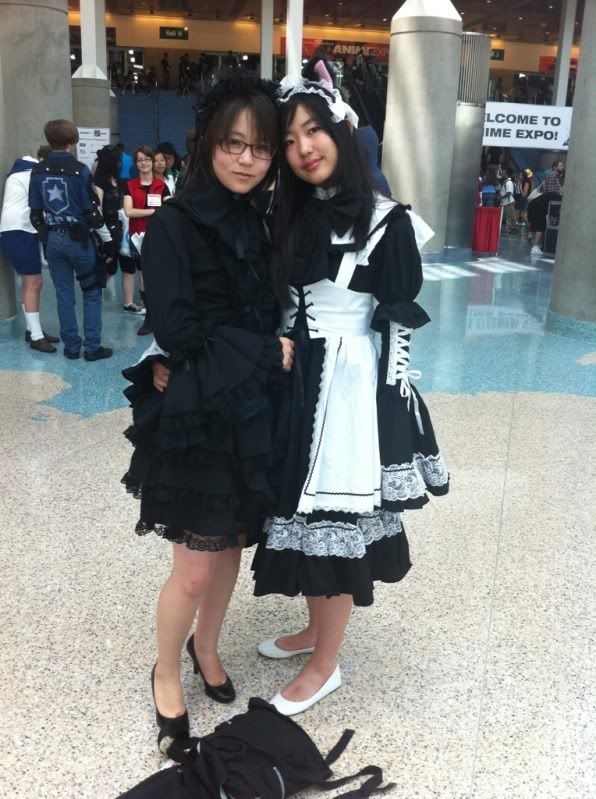 Here's more pics from Anime Expo 2010!
I will be the first to admit I know nearly nothing about anime. It's a huge culture that seems to be growing leaps and bounds, but I've been firmly stuck in the comic book world. However, I had the opportunity to check out Anime Expo 2010 and while I didn't go visit many of the exhibits, I did get to experience cosplay in a whole other level. Here are all the costumes that I managed to snag pictures of. Be warned, it's a lot of pictures. Because there's so many pictures (almost 200!), I will split this into 2 articles. The 2nd will be up tomorrow! Please comment which ones were your favorite!
Comments Off on Unrest at Anime Expo?
Anime News Network is reporting that the "majority of [Anime Expo's] division managers have resigned over disputes with the Board of Directors of the Society for the Promotion of Japanese Animation (SPJA)" and that "over 80% of the AX staff are ready to resign in support of their division heads."
They note, "Recent discontent regarding the new CEO (Michael Lattanzio), the SPJA Board of Directors, and their business decisions has caused strife amongst the staff."
For the complete story, visit Anime News Network.
Comments Off on Scene on Video: Gatchaman Trailer at Anime Expo
This is a poor quality recording, but I'm running it because it came from Anime Expo, and hey, it's Gatchaman! As a long-time Battle of the Planets fans, I'm eager to see this reach the big screen.
https://www.youtube.com/watch?v=vtSYrCJO_rk
Not being a huge anime fan, the experience was similar to that of E3, where I had to adjust to the passion of the fans for an industry I had no experience or knowledge of. But while E3 was more of a show for industry people, Anime Expo was clearly for the fans. It was extremely unnerving to see so many people dressed in costume (Cosplay), and the Expo went on into the wee hours of the night. Here are some of the costumes at the show, to show you a glimpse of the fantasy world of Anime Expo.
Comments Off on Anime Expo (July 2009)
Event Details:
Convention Website: http://www.anime-expo.org/
Date(s):: July 2-5, 2009
Location: Los Angeles Convention Center, Los Angeles, CA
Number of Dealers/Exhibitors Tables:: NA
Projected Attendance:: NA
[photosmash=]