Collector's Paradise celebrates Free Comic Book MAY once again this year. Big sales and comic creator signings every Saturday during the month of May.
Saturday May 3rd FREE COMIC BOOK DAY:
Artist sketching from 12-3pm. Sketches are FREE, one per child, on  backing board. Blank cover comics available at the register for $8 each or 3 for $20.
Valley Store: Mike Kunkel, Aaron Sowd, Scott Koblish
Pasadena Store: Sina Grace, Chris Moreno, Meg Hutchison
Saturday May 1oth FREE SUPERHERO COMIC DAY:
Valley Store: Chris Burnham (Batman & Robin, Batman Inc. Elephantmen, Officer Downe, Hack/Slash)
Pasadena Store: Joe Benitez (JLA, Titans, Lady Mechanika, Wraithborn, Magdalena)
Saturday May 17th FREE ALL-AGES COMIC DAY:
Valley Store: Adventure Time Art Day
Pasadena Store: Ray Frisen (Fairy Tales I Just Made Up, Pirate Penguin vs Ninja Chickens, Cupcakes of Doom)
Saturday May 24th FREE INDIE COMIC DAY:
Valley Store: Joe Pezzula, James Ninness, Mike Fountain, Marcel Losada (In Sanity, AZ GN Crew)
Rob Harrington & Giulie Speziani (Ginger Rabbit Studio)
Pasadena Store: Chris Moreno & Aubrey Sitterson (Worth Original GN)
Collector's Paradise
319 S. Arroyo Parkway #4, Pasadena, CA 91105
7131 Winnetka Ave, Winnetka, CA 91306
Press Release:
Nothing says "fun" like drawing, and the smash cartoon hit Adventure Time! So Hero Initiative and the West Valley Family YMCA are teaming up for a kid-centric Adventure Time Art Day, sponsored by KaBOOM!, publishers of the Adventure Time comic book! The event takes place on Saturday, May 17, 2014 from noon till 2:00 p.m. at Collector's Paradise!
For $25, kids will get:
• Art lessons from REAL comic book artists!
• Your OWN real mini-comic book drawing board and crayons!
• An Adventure Time issue wrapped in a Get-a-Sketch cover with an original sketch from one of our artists!
• One piece of pizza and drink!
This special event is for the under-18 crowd, but parents are CERTAINLY invited to hang out and watch their kids have a great time as well! Space is limited, so we strongly suggest getting your tickets in advance, available right now and ONLY at Collector's Paradise.
Artists in attendance will include Hannah Nance Partlow (Adventure Time: Candy Capers) and Kassandra Heller (Adventure Time), and MORE! Don't miss it!
Collector's Paradise
7131 Winnetka Ave, Winnetka, CA 91306
818-999-9455
A live panel of EPIC PROPORTIONS with Robin McConnell and Brandon Graham plus Scott Pilgrim creator Bryan Lee O'Malley, Love and Rockets cartoonist Jaime Hernandez, Adventure Time creator Pendleton Ward, and White Clay author (and Adventure Time contributor) Thomas Herpich at Meltdown Comics on Thursday, April 24th, 2014 at 7:00 pm. Signing after podcast.
Free admission but tickets are limited. Get them at the link!
Meltdown Comics
7522 Sunset Blvd, Los Angeles, CA 90046
The Maine Comics Arts Festival will be held in Portland, ME on Sunday, May 18, 2014. Featuring over 100 comics writers, artists and publishers, this will be a celebration of the comics art form. There will be everyone from mini comics publishers to seasoned professionals. There will be comic book writers and artists, gag cartoonists, newspaper cartoonists, web comics creators and more. The guests will have their own work available for sale. Some people will be doing sketches and selling original artwork. Others will have t-shirts, buttons and posters. All of them have one thing in common… a love of comics.
For our 2014 show MeCAF is moving to a new venue: The Portland Company Complex located at 58 Fore Street in downtown Portland, ME. This wonderful waterfront facility offers more exhibition space, free WiFi, as well as attached panel and workshop areas to accommodate our growing festival. The festival opens to the public at 10:00 am and closes at 5:00 pm. Admission is only $5.00. Children 12 and under get in free.
Guests include Kazu Kibushi (Amulet, Harry Potter), Sean Murphy (The Wake, Punk Rock Jesus), Jimmy Gownley (Amelia Rules), Colleen AF Venable (Guinea PIg: Pet Shop Private Eye), Ben Hatke (Zita the Spacegirl), James Sturm (Adventures in Cartooning), Joe Quinones (Marvel and DC Comics artist), Shelli Paroline and Braden Lamb (Adventure Time), Zack Giallongo (Broxo, Star Wars: Ewoks), Maris Wicks (Primates), and over 100 other comics creators! More to be announced soon!
Special guest Gail Simone joins Marjorie Liu, Shelli Paroline, Braden Lamb, Blair Shedd, Sara Richard, Roger Andrews, and many more appear at Double Midnight Comics on Saturday May 3, 2014 for Free Comic Book Day!
Press Release:
How do we top 2013′s Free Comic Book Day? BY DOUBLING IT! Our 2014 Free Comic Book Day will be DOUBLED, with our usual one in Manchester and one at our new location in Concord! We will be featuring special guests, events and of course, exclusive free comics at each, as well as special sales too! Additionally, we will have a number of local artists, fantastic cosplayers, contests and a wide variety of free comics!
Special Artist/Writer Guests include:
Gail Simone (Batgirl, Red Sonja, Birds of Prey)
Marjorie Liu (Astonishing X-Men, X-23)
Shelli Paroline (Adventure Time)
Braden Lamb (Adventure Time)
Blair Shedd (Doctor Who)
Sara Richard (My Little Pony)
Alex de Campi (My Little Pony, Grindhouse) – Appearing in Manchester from 5-7!
Roger Andrews (Super Hero Squad)
Ransom Getty (Guardians of the Globe)
Artists include:
Scott Hamilton
Dan Larson
Amanda Dufresne
Nicole Hansche
David Leblanc
Jerry Fleming
Don Higgins
Juli O'Malley
Kendra Lee Saunders
Jason Casey
Matt Bessette
Bexx Fine
Jeremy Mchugh
Janella Mele
Angela Costello
Dennis Burke
Clark Drew
Peter Vinton Jr
Ben Gibson
Michelle Pinard
NOTE: free sketches are at the discretion of the artist and not guaranteed.
Cosplay Guests include:
Nicole Marie Jean (cosplayer extraordinaire)
Bellechere (world renown cosplayer)
501st New England Garrison
Ghostbusters of New Hampshire
New England Brethren of Pirates
Special Guests:
Rhode Island Comic Con
Terror Con
Pop Culture Expo
Spectacular Batcycle (Concord)
Bumblebee 1977 Chevy Camaro from Transformers
BBQ? Of course! Our grill master and BBQ expert Jareb will be back, making some fantastic grub in Manchester!
We also want to have the biggest group of cosplayers we can amass, so we will have extra goodies to everyone that comes in costume, as well as the BIGGEST Free Comic Book Day costume contest in the US!
We will also be having a HUGE after party in Concord when all is said and done, with a few more surprises. What could we possibly have up our sleeves?
Double Midnight Comics
245 Maple St, Unit 11, Manchester, NH 03103
Pendleton Ward, creator of Adventure Time and Bravest Warriors, appears courtesy of Scott McCloud and Austin Peay State University's Art Department and will present a visiting artist lecture on Friday March 28th at 7:00 pm in Sundquist 106a. Seating is limited and a ticket is required. Contact art@apsu.edu to reserve your seat.
Austin Peay State University
601 College St, Clarksville, Tennessee 37044
(931) 221-7011
SacAnime welcomes MARK SHEPPARD (Supernatural, Doctor Who, Battlestar Galactica, Firefly, Leverage) along with voice actors Rodger Bumpass, J. Michael Tatum, Noah Watts, Roger Craig Smith, Johnny Yong Bosch, Sam Riegel, Yuri Lowenthal, Tara Platt, Christine Cabanos, and Cristina Vee and musical groups Eyeshine and The Slants.
SACANIME is being held on Friday, Saturday and Sunday August – 29th – 31st, 2014 at the Sacramento Convention Center and Sheraton Grand Hotel. For more information, check out our website at: www.sacanime.com
MARK SHEPPARD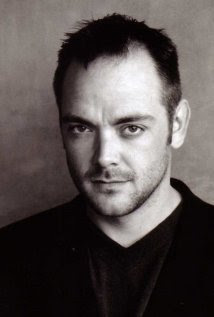 Mark Sheppard was born in London, England and began his film career in Jim Sheridan's "In The Name Of The Father" playing Guildford Four member 'Paddy Armstrong' alongside Daniel Day-Lewis. An accomplished musician, he has recorded and played drums for The T.V. Personalities, Nikki Sudden, Robyn Hitchcock, The Barracudas, Light A Big Fire, School Of Fish and They Eat Their Own, among others. On stage, he has won several theatre awards, including The 1992 Drama Critic's Circle Outstanding Achievement Award for his performance in "A Cock & Bull Story". He may be best known for his television work, as Romo Lampkin in "Battlestar Galactica", Badger in Joss Whedon's "Firefly", Ivan Erwich in Day 5 of "24″, plus roles on "The X-Files", "CSI", "Star Trek: Voyager" and a host of other characters in film and television. Sheppard currently plays 'Jim Sterling' opposite Timothy Hutton on TNT's "Leverage", the Director of The Ring Organization in NBC's "Chuck", the Demon 'Crowley' in "Supernatural" for the CW, mysterious operative 'Mr. Valda' in SyFy's "Warehouse 13″, and now Canton Everett Delaware III in the sixth season of the BBC's "Doctor Who". He has lent his voice to various video games and commercials as well, from "The Conduit" to "Dragon Age: Origins" and Bear Grylls' "Man vs. Wild".
RODGER BUMPASS

Emmy-nominated for the voice of Squidward on SpongeBob Squarepants, Rodger has been in acting for 38 years, and he's going to keep on 'til he gets it right. In addition to Squidward, he was the voice of Professor Membrane in 'Invader Zim', Dr. Light in 'Teen Titans', Hanover Fyst in the cult favorite 'Heavy Metal'. He has also provided various voices in many Disney and Pixar featured animated movies like 'A Bug's Life', 'Monsters Inc.', 'Cars', 'Finding Nemo', 'Treasure Planet', 'Emperor's New Groove', and more recently, 'Monsters University'.  He began his career with the National Lampoon Magazine, touring the USA and falling down in the stare a lot (on purpose). He likes kitty cats and long walks on the beach, where falling doesn't hurt as much. If you pass him in the hallway, just say "Do the voice, please," and he will gladly comply… for the nominal price of $2.37. Cash only. He does take IOUs if they involve a kiss from a pretty girl.
J MICHAEL TATUM


Discovered by Funimation warhorse and visionary ADR director Christopher Bevins, who cast him as Rikichi in 2005′s Samurai 7, Tatum's inexplicable luck has held long enough to see his flag hoisted on a slew of dream roles, most notably Kyoya Otori in the hit English language dub of Ouran High School Host Club, suave, demonic Sebastian Michaelis in Black Butler and the equal parts maniacal/vulnerable Okarin Rintarou from Steins;Gate. Other characters the man still can't believe he's had the crazy good fortune to play include: Doumeki in XXXHolic, Jiro Mochizuki in Black Blood Brothers, Isaac Dian in Baccano!, Both God Eneru and Dalton in the new dub of One Piece, Komui Lee in D-Gray Man, Dororo in Sgt. Frog, the titular loveable savage of Heroic Age, Ryosuke Takahashi in Initial D, Lawrence Kraft in Spice and Wolf, Zarbon in Dragon Ball Z Kai, Scar in Full Metal Alchemist: Brotherhood, and Sir Hammerlock in the videogame juggernaut Borderlands 2. His vocal "stylings," much to the chagrin of drama teachers everywhere, he's sure, have also been featured in Romeo X Juliet, Speed Grapher, Trinity Blood, Kenichi: The Mightiest Disciple, Black Cat, Nabari no Ou, Ghost Hunt, School Rumble, The Tower of Druaga, Aquarion, Tsubasa: Reservoir Chronicles, Shuffle, Shigurui, Glass Fleet, Mushishi, Soul Eater, along with feature-length films such as Vexille, Summer Wars, and Dragon Age: Dawn of the Seeker, among many others.

And as if being involved with so many awesome shows wasn't enough, in late 2007 the fluky so-and-so tempted fate by officially branching out into ADR directing and adaptive scriptwriting for Funimation as well. His ADR directing credits to date include Aquarion, Jyu-oh-Sei, Romeo X Juliet, Big Windup, Rin: Daughters of Mnemosyne and Shikabane Hime (Corpse Princess), while his writing credits include substantial work on Ouran High School Host Club, Heroic Age, Initial D, Blassreiter, Ga Rei: Zero, Hero Tales, Legend of the Legendary Heroes, Fractale, Deadman Wonderland, Steins;Gate and Dragon Ball Z Kai.

In early 2010 he teamed up with Terri Doty and Stephen Hoff to launch That Anime Show, a web-based chat show centered on colorful, often diabolically unhinged interviews with friends and colleagues within the dubbing industry, all episodes of which can be downloaded for free at www.thatanimeshow.com

Ever the workaholic, Tatum is currently burning the midnight oil on a number of exciting projects due for release later this year. And before you ask, the "J" stands for… Well, it stands for whatever you'd like it to.
NOAH WATTS


When Noah Watts was 9 years old, his uncle gave him a Crow name. He said, "I am going to name you, Bulaagawish, Old Bull." His uncle put his hand on Noah's shoulder and continued. "That's the name Chief Plenty Coups gave your grandfather. The name refers to the buffalo bull that leads the herd. That name has good things associated with it."

A member of the Crow tribe and descendent of the Blackfeet nation, Noah Watts grew up in Bozeman, Montana, but each summer Noah goes home to the Crow reservation to camp at Crow fair with his extended family. Excelling in baseball, basketball, golf, tennis, and skateboarding as a boy, Noah also learned to ride horses, fly fish, and snowboard living in the Rockies. As part of his connection to his Native culture, Noah has been a traditional Crow war dancer since he was 6 years old, occasionally competing in contests but more often dancing for pleasure at pow pows. He is also an accomplished guitarist.

Noah has been acting on stage since fifth grade when he played the Scarecrow in a school production of Oz. In high school Noah began developing and refining his acting skills in a variety of roles that culminated in the part of John Proctor in The Crucible. Noah also worked on his acting craft in the forum of high school speech and debate contests, putting the capstone on his high school acting career by representing Montana at the National Forensic League National Tournament. His performance of the dramatic monologue "Gas" by Jose Rivera in front of 1,500 people earned him fourth place in the national tournament. High school dramatics was a catalyst for Noah's acting career. As a high school senior, Noah acted in two independent feature films. First, Noah was cast in The Slaughter Rule, playing Waylon Walks Along, a teenage Blackfeet youth. Just a few months later he landed a second role as Herbie Yellow Lodge in the feature film Skins directed by Chris Eyre. Portraying the son of an alcoholic father (Graham Greene), Noah had the third lead part and shared scenes with Native actors Greene and Eric Schweig. It was then Noah began to dream of a career in film. Noah graduated from high school and won a scholarship to attend the American Academy of Dramatic Arts in Los Angeles. After one semester at AADA, Noah was offered a part in a new Chris Eyre film entitled Skinwalkers, playing a teenage gang leader and suspected murderer, a role far different from the shy, devoted son he played in Skins. The following summer in Santa Fe and Albuquerque, he performed the lead in the Southwest Repertory Company's production of The Indolent Boys written by N. Scott Momaday. Other projects included an appearance on Literary Stages on KCRW in Los Angeles, reading a piece by W. P. Kinsella. And in the Spring of 2005 Noah was cast in an adaptation of William Shakespeare's Romeo and Juliet, entitled Kino and Teresa. He played the fierce villain Eladio (Tybalt in the original play).

Beginning with a role in the series, Sons of Anarchy, in 2009, Noah turned to television. Subsequently he acted in episodes of Native Century (2010), The Glades (2010), Big Love (2010), CSI Miami (2011), and Ringer (2012). Most recently Noah was cast as the main protagonist, Connor Kenway, in the Assassin's Creed Three video game set during the time period of the American Revolution. Noah provides voice and motion capture for half-Mohawk and half-British, Kenway.

When Crows bestow a name, they also bestow a wish, a prayer for the name's recipient. Noah's uncle wished for Noah to lead a life of distinction that would be a credit to the Crow people. Noah has a name to live up to and a destiny to follow. Noah is currently living in Los Angeles and working towards fulfilling his dream.
ROGER CRAIG SMITH


Fan favorite animation & video game voice actor Roger Craig Smith is known as the current voice behind Chris Redfield in the Resident Evil series (Resident Evil 5, 6, Marvel vs Capcom 3), as Ezio Auditore da Firenze in the Assassin's Creed games, as the current English voice of Sega mascot Sonic The Hedgehog (also in Wreck-It Ralph), as the current voice of Captain America in Ultimate Spider-Man and Avengers Assemble, as the voice of Thomas from the Regular Show TV series, and The Pulverizer in Teenage Mutant Ninja Turtles (2012 TV Series).
Roger also supplied the voice of Deidara in "Naruto: Shippuden", Temujin in "Naruto: The Legend of the Stone of Gelel." Roger's Naruto series characters include the creepy Raiga Kurosuke, smooth-talker Idate Morino, Dan, and many others. In the video game "Naruto: Clash of Ninja Revolution 2," Roger voiced both Bando and Towa. In the anime series "Code Geass," he voices the uptight Gilbert G.P. Guilford. Roger played the role of Prince Phillip, in the Disney DVD "Disney Princess Enchanted Tales: Follow Your Dreams. He voiced Curtis Miller in the animated movie "Resident Evil: Degeneration." Other gaming credits include Apsel in "Too Human," Runt in "Chicken Little: Ace in Action," and Harrison Pike in "Medal of Honor: Vanguard." He's voiced characters in "Mad World," "Metal Gear Solid 4: Guns of the Patriots," "CSI:NY The Game," Duke in "GI Joe: Rise of Cobra" "Afro Samurai: The Game," "Fracture," "Turning Point: Fall of Liberty," and Digimon World Data Squad." He narrated Say Yes to the Dress" on TLC and "Yard Crashers" on the DIY Network.
Roger Craig Smith voiced Wings Around the Globe air-racing champion "Ripslinger" in Disney's "Planes". October 25 saw the release of one of the most anticipated games of 2013, the follow up to Batman: Arkham City, which features Roger Craig Smith as the voice of the Caped Crusader himself… BATMAN!
JOHNNY YONG BOSCH

Johnny got his start as Adam Park, the Black Ranger in the original Mighty Morphin Power Rangers-a role that he played for three-and-a-half seasons on TV, two motion pictures and two special guest appearances in subsequent seasons.
Johnny is also well-known for voice acting work in numerous anime titles, including Vash the Stampede in Trigun, Kaneda in Akira, Renton in Eureka Seven, Claus in Last Exile, Sakaki in Witch Hunter Robin, Kiba in Wolf's Rain, Itsuki in The Melancholy of Haruhi Suzumiya, Ichigo Kurosaki in Bleach, Lelouch Lamperouge in Code Geass, Izaya in Durarara, and Yukio in Blue Exorcist.

Johnny's voice can also be heard in numerous video games, including Nero in Devil May Cry 4 and voiceover work in titles like .hack//G.U., Persona 4, Disgaea 3, Tales of Symphonia,  Eternal Sonata, Transformers: War for Cybertron, and Star Wars: The Old Republic.

Johnny will be appearing at SacAnime Summer 2013 for a free concert Friday and Saturday nights with his band Eyeshine! This four piece "edge rock" band, formed in West Hills, California, features Johnny and bandmates Maurice, Polo and Ginny!
SAM RIEGEL

SAM RIEGEL is a voice actor, director and writer who has voiced hundreds of popular cartoons, video games and anime series. Notable roles include Donatello in the 2003 Teenage Mutant Ninja Turtles cartoon series, Shiro Emiya in Fate/Stay Night, Viral in Gurren Lagann, Teddie in Persona 4: The Animation, Mephisto in Blue Exorcist, Array in Lagrange, Kiyotsugu in Nura: Rise of the Yokai Clan and his current role as Riven in Nickelodeon's Winx Club. Video game characters include Peter Parker/Spider-Man in The Amazing Spider-Man, Starscream in Transformers: War for Cybertron & Fall of Cybertron, Steve Burnside in Resident Evil: The Darkside Chronicles, and everyone's favorite attorney, Phoenix Wright in the upcoming Phoenix Wright 5. Between acting gigs, Sam has written scripts for Naruto, Bleach, Tiger & Bunny, and video games like ModNation Racers. He's also voice directed major game releases, among them Fallout: New Vegas (in which he also played several voices). Currently, Sam serves as the voice director for Disney's Sofia The First cartoon series, which recently ranked as the #1 preschool debut in cable television history.These days you can catch Sam co-hosting a drunken podcast with Liam O'Brien called "All Work No Play" and providing many voices to Geek & Sundry's "Fetch Quest" web series. Follow Sam on twitter at @samriegel.
YURI LOWENTHAL

Born with a D20 in one hand and a six-gun in the other, Yuri Lowenthal is a writer, actor and producer. He has had recurring roles on Gilmore Girls and Terminator: The Sarah Connor Chronicles as well as lead roles in video games Dragon Age, Prince of Persia, Fallout and many more. Best known for his voice acting work in such roles as Sasuke (Naruto), Superman (Legion of Superheroes), Jinno/Kuma (Afro Samurai), Lagoon Boy (Young Justice) and Ben Tennyson (Ben 10: Alien Force/Utimate Alien/Omniverse) as well as popular VG titles including the Persona series, .//hack series, Saints Row series and lots of anime. He has appeared in one incarnation or another in possibly every CoD title since Big Red One. He also co-authored Voice-Over Voice Actor: What It's Like Behind the Mic with Tara Platt which is available through Bug Bot Press.Yuri is currently in post-production on his production company's second feature film, the mockumentary Con Artists. And his irreverent award-winning web comedy Shelf Life, about 4 action figures on a young boy's shelf, is now in its fourth season.
TARA PLATT

Actress, author, producer and business woman, Tara's traveled the globe as a speaker, attending conventions, and has also performed internationally in film, TV, animation and theatre. Some of her on-screen credits include TV: Revenge, Parenthood, Castle, The Gilmore Girls, and Hawaii Five-0; FILM: The Call; A Girl, A Guy, A Space Helmet (she's so proud of this indie award-winner); Time & Tide; I'm Through With White Girls. She also co-produced and starred in the award-winning feature film Tumbling After, mockumentary Con Artists and irreverent web-comedy Shelf Life (now in its 4th season) with Yuri Lowenthal and their production company Monkey Kingdom Productions. In the world of voice work she's worked on numerous video games, animation titles and more, including: (Wonder Woman – DC VS MK), (Dream Girl – Legion of Superheroes), (Temari – Naruto), (Jennifer Nocturne – Ben 10), (Agnes – Tiger & Bunny)(Eastern European Player – Saints Row: The Third), (Marida Cruz – Gundam Unicorn) (Ellie Martinez – Resistance: Burning Skies).
CHRISTINE CABANOS

When it comes to animation and video games, Christine is a fan at heart. Her passion for the culture led her to pursue her voice-acting career. Her breakout role came as Azusa Nakano of "K-On!". Christine has since earned roles including Haruka in "Oblivion Island", Filia in "Skullgirls", Nepgear in the "Hyperdimension Neptunia" series, Keina Sawaya in "Atelier Meruru", roles in video games such as "Time and Eternity", "Ragnarok Online 2″, the Princess in "Redline", the titular character of Squid Girl in "Squid Girl", Minawa Ando in "Mahoromatic OVA : I'm Home", Sarah in "Rozen Maiden Overture", Michi Kondo in "Lagrange: The Flower of Rin-ne", Ruka Asato in "Accel World", Madoka Kaname in "Puella Magi Madoka Magica", Shiemi Moriyama in "Blue Exorcist", Silica in "Sword Art Online" and Reina and Mew in "Pokemon Origins".
CRISTINA VEE

Cristina Vee is a voice actress from Los Angeles, CA. Since getting her first large anime roles in 2007, Cristina has voiced over 100 characters in both animation and video games. Anime fans know her Mio Akiyama in K-ON!, Alisa Bosconovitch in Tekken Blood Vengeance, Homura Akemi in Madoka Magica, Louise in The Familiar of Zero, and Morgiana in Magi: The Labyrinth of Magic, to name a few.On the video game scene she is popular for her voice work as Noel Vermillion and the Murakumo Units in the Blazblue series, Compa in the Neptunia series, Lian Shi in Dynasty Warriors, Cerebella in Skullgirls, and Riven the Exile in League of Legends. Beyond voice acting she has a large YouTube following for her singing. She provides vocals to songs in Adventure Time: Hey Ice King! Why'd You Steal Our Garbage!? and Shantae: Half Genie Hero. She currently casts and directs Skullgirls and is recognizable to eSports fans for hosting IGN's IPL 4 and 5.
EYESHINE

Formed in 2004 by frontman Johnny Yong Bosch and Maurice Salmin, Eyeshine is an Edge Rock band hailing from Los Angeles, CA. Their third album, "My Paper Kingdom" features their award winning song "Alone," whose honest and simple lyrics made a connection to a steadily growing fan base in 2009. They continued to Self Produce albums making their latest edgier album "Revolution Airwaves" and acoustic album "Like Yesterday," 10 albums on their Discography.

Eyeshine won the worldwide Ford sponsored competition "Gimme The Gig II" in May 2012. They recorded and filmed a single with the Legendary Don Was (7 time Grammy Award winning Producer – Rolling Stones, Elton John, John Mayer, etc) and Krish Sharma (Producer/Engineer – Hilary Duff, Jesse McCarney, etc) out of the "Ford Focus Studio." Which is a recording studio built into a Ford Focus by "Mad" Mike (Pimp My Ride). The one-hour special special aired on west coast television (KTLA, KTVU, and KICU).

Please check out their concert and bring a friend or two-hundred.
If you end up not liking them, feel free to throw Money, Peanut M&Ms, and Haribo Gummy Bears at them.
Or you can shower them with Vitamin Water, Red Bull and sugar-free Red Bull.
 

THE SLANTS

Portland's The Slants are the first and only all-Asian American dance rock band in the world. They offer up catchy dance beats, strong hooks, and a bombastic live show that is "not to be missed" (The Westword). The Willamette Week says "While the band may well be best experienced live, Slants releases always promise a few blistering, note-perfect singles." The music is the perfect combination of 80′s driven synth pop with hard-hitting indie, floor-filling beats which fans affectionately dub as "Chinatown Dance Rock."

They've been featured on NPR's "All Things Considered," IFC TV, Huffington Post, MTV, and over 1500 radio stations, tv shows, magazines, and websites worldwide.

17 international tours, including appearances in 46 of 50 U.S states, have led to headlining showcases at major festivals such as SXSW, MusicfestNW, San Diego Comic-Con, Dragon Con. The band has also tour/provided support for The Decemberists, Mindless Self Indulgence, Girl Talk, Apl.De.Ap (of Black Eyed Peas), Blindpilot and Shonen Knife. In 2011, The Slants worked with the Department of Defense for a series of shows at U.S and NATO bases in Eastern Europe, dubbed "Operation Gratitude."

Two of their recent music videos feature martial arts choreography by Sammo Hung (The Matrix, Ip Man, & Enter the Dragon) and international stars Daniel Wu and Shu Qi.

Whether rocking music halls, anime conventions, maximum-security prisons, colleges, or army bases, it's clear that The Slants' infectious brand of "so damn good" music will leave you wanting more (MRU Magazine)
Press Release:
Award-winning comic book publisher BOOM! Studios announced today their panels and signing schedule for Emerald City Comicon 2014 (ECCC), which will be held at the Washington State Convention Center in Seattle, Washington, on the weekend of March 28-30. (Please note that signing times are subject to change. Fans should check at the BOOM! Studios booth on the Sky Bridge, #1002, for updates.)
PANELS
Editing Comics the BOOM! Studios Way
Fri., March 28, 6 p.m., Room TCC 301
Join BOOM! Studios Editor-in-Chief Matt Gagnon, Managing Editor Bryce Carlson, Editor Dafna Pleban, plus creators Max Bemis (EVIL EMPIRE, POLARITY), Paul Jenkins (FAIRY QUEST, REVELATIONS, DEATHMATCH), James Tynion IV (THE WOODS), and Michael Moreci (CURSE, ROBOCOP: HOMINEM EX MACHINA) as they look into the editing secrets of one of the comic book industry's leading independent publishers! Plus, sharpen your constructive eye as the panelists discuss editing do's and don'ts.
Speakers: Bryce Carlson, Matt Gagnon, Dafna Pleban, Max Bemis, Paul Jenkins, James Tynion IV, and Michael Moreci
We Are BOOM!
Sat., March 29, 3 p.m., Room TCC 301
Last year was a banner year for BOOM! highlighted by the release of our first feature 2 GUNS (starring Denzel Washington and Mark Wahlberg) and new first-look deal with 20th Century Fox. Archaia joined us as a new imprint, we expanded the all-ages KaBOOM! lineup, and we launched our newest imprint, BOOM! Box. Join BOOM! Studios Founder and CEO Ross Richie, VP of Publishing and Marketing Filip Sablik, and Editor-In-Chief Matt Gagnon as we share our mission to create the future of comics…now. We are BOOM! Come Innovate With Us.
Speakers: Ross Richie, Filip Sablik, and Matt Gagnon
Redefining All-Ages Comics
Sun., March 30, 1 p.m., Room TCC 301
Join KaBOOM! Editor Shannon Watters as she moderates a lively discussion about the importance of all-ages comics in today's market and teases what's in store from the BOOM! Studios imprint in 2014. We're not just talking about "kids" comics, we're talking about amazing comics that can be enjoyed by young, old, and everyone in between! Adding to the discussion are all-ages creators Mike Kunkel (HEROBEAR AND THE KID), MAD Rupert (REGULAR SHOW: SKIPS) Ryan North (ADVENTURE TIME, MIDAS FLESH), Kate Leth (ADVENTURE TIME: SEEING RED OGN), Colleen Coover (ADVENTURE TIME: THE FLIP SIDE), and Paul Tobin (ADVENTURE TIME: THE FLIP SIDE)! Bring the whole family and discover comics to share!
Speakers: Shannon Watters, Mike Kunkel, MAD Rupert, Royden Lepp, Ryan North, Kate Leth, Colleen Coover, and Paul Tobin
Secret Origins Presents Claudio Sanchez and Chondra Echert
Sat., March 29, 2:20 p.m., Secret Origins (604)
Frontman and comic auteur Claudio Sanchez (Coheed and Cambria, THE AMORY WARS) and writer Chondra Echert have teamed up in the past on KILL AUDIO and KEY OF Z. Now it's time for their latest from BOOM! Studios, a superhero deconstruction tale, TRANSLUCID. Come join Claudio and Chondra in a spotlight panel moderated by CBR's Jonah Weiland.
Speakers: Claudio Sanchez, Chondra Echert, and Jonah Weiland
Max Bemis Says Anything!
Sun., March 30, 1:20 p.m., Hall C (610)
He's crushed the world of rock, faced down his inner demons, and just became a new father. What more could Max Bemis possibly want? To conquer the world of comics, of course! Join Max as he talks all about his new series from BOOM! Studios, EVIL EMPIRE, as well as his earlier work on the critically acclaimed POLARITY. Find out if Max is a Marvel or a DC guy (or neither), where he sees himself in the industry, and what his future comic plans are in this exciting spotlight panel moderated by Lindsay Thomas.
Speakers: Max Bemis, Lindsay Thomas
SIGNING SCHEDULE
The following signings will take place at the BOOM! Studios booth on the Sky Bridge, #1002, unless otherwise noted.
**Indicates signing is ticketed. Tickets are available ONLY at the BOOM! Studios booth on the Sky Bridge, #1002, on the day of the specified signing while supplies last.
FRIDAY
10:45-11:45am — Ryan North, Shelli Paroline, and Braden Lamb (ADVENTURE TIME, MIDAS FLESH)
11am-12pm — Christopher Sebela (DEAD LETTERS)
12-1pm — Kevin J. Anderson (CLOCKWORK ANGELS)
1:15-2:45pm — Michael Moreci, Riley Rossmo, and Colin Lorimer (CURSE)
2-3pm — Ed Brisson (SONS OF ANARCHY, ROBOCOP: BETA) =
3-4pm — Max Bemis (EVIL EMPIRE, POLARITY)** Signing will take place at ECCC's Guest Spotlight Area (Please check the Program Guide or floor map for the location)
3:30-4:30pm — Claudio Sanchez and Chondra Echert (TRANSLUCID, KILL AUDIO, KEY OF Z, AMORY WARS)**
5:30p-6:30 — Mark Miller and Ben Meares (CLIVE BARKER'S NEXT TESTAMENT, HELLRAISER)
SATURDAY
10-11am — Tim Daniel (CURSE)
10:30-11:30am — David Petersen (MOUSE GUARD)
12-1pm — Claudio Sanchez and Chondra Echert (TRANSLUCID, KILL AUDIO, KEY OF Z, AMORY WARS)**
12:30-2pm — Kevin J. Anderson (CLOCKWORK ANGELS) 
Signing will take place at ECCC's Guest Spotlight Area (Please check the Program Guide or floor map for the location)
1:45-2:45pm — Christopher Sebela and Ibrahim Moustafa (DEAD LETTERS)
2-3:30pm — Ryan North, Shelli Paroline, and Braden Lamb (ADVENTURE TIME, THE MIDAS FLESH)
2:45-3:45pm — Ed Brisson (SONS OF ANARCHY, ROBOCOP: BETA)
3-4pm — Max Bemis (EVIL EMPIRE, POLARITY)** 
Signing will take place at ECCC's Guest Spotlight Area (Please check the Program Guide or floor map for the location)
4-5pm — Claudio Sanchez and Chondra Echert (TRANSLUCID, KILL AUDIO, KEY OF Z, AMORY WARS)**
5:45-6:45pm — Royden Lepp (RUST)
SUNDAY
10-11am — Kevin J. Anderson (CLOCKWORK ANGELS)
11am-12pm — Claudio Sanchez and Chondra Echert (TRANSLUCID, KILL AUDIO, KEY OF Z, AMORY WARS)**
1-2pm — David Petersen (MOUSE GUARD)
2-3pm — Paul Tobin, Colleen Coover, and Wook­ Jin Hunter Clark (ADVENTURE TIME: THE FLIP SIDE)
2-3pm — Christopher Sebela and Ibrahim Moustafa (DEAD LETTERS)
2:30-4pm — Ryan North, Shelli Paroline, Braden Lamb, and Chip Zdarsky (MIDAS FLESH, ADVENTURE TIME)
3-4pm — Max Bemis (EVIL EMPIRE, POLARITY)** 
Signing will take place at ECCC's Guest Spotlight Area (Please check the Program Guide or floor map for the location)
4-5pm — Kevin J. Anderson (CLOCKWORK ANGELS)
SIGNING ALL WEEKEND
Brian Joines (IMAGINE AGENTS)
Caleb Monroe (STEED AND MRS. PEEL, PEANUTS)
Grace Ellis (LUMBERJANES)
Kate Leth (ADVENTURE TIME: SEEING RED OGN, BRAVEST WARRIORS ANNUAL 2014)
Megan Hutchison (AN AURORA GRIMEON STORY: WILL O' THE WISP)
Michael Alan Nelson (DAY MEN, 28 DAYS LATER, PROTOCOL: ORPHANS)
Mike Kunkel (HEROBEAR AND THE KID)
Noelle Stevenson (LUMBERJANES, ADVENTURE TIME)
Paul Jenkins (FAIRY QUEST, DEATHMATCH, REVELATIONS)
Tom Hammock (AN AURORA GRIMEON STORY: WILL O' THE WISP)
SKETCHING ALL WEEKEND
Allison Strejlau (REGULAR SHOW, ADVENTURE TIME)
Brooke Allen (LUMBERJANES)
Ian McGinty (ADVENTURE TIME: CANDY CAPERS)
MAD Rupert (REGULAR SHOW: SKIPS)
Missy Pena (BRAVEST WARRIORS)
Travis Hill (ADVENTURE TIME)
ABOUT BOOM! STUDIOS
Founded by Ross Richie in 2005, Diamond Gem Award-winning "Best Publisher" BOOM! Studios (boom-studios.com) generates a constellation of best-selling Eisner and Harvey Award-winning original and licensed comic books and graphic novels with the industry's top talent. BOOM! Studios is the home of Mike Carey's SUICIDE RISK, Clive Barker's NEXT TESTAMENT and HELLRAISER, Paul Jenkins and Humberto Ramos' FAIRY QUEST, PLANET OF THE APES, Max Bemis' POLARITY and Mark Waid's IRREDEEMABLE. Steven Grant's graphic novel 2 GUNS was recently released as a feature film from Universal Pictures, starring Denzel Washington and Mark Wahlberg. BOOM!'s all-ages imprint KaBOOM! publishes Charles Schulz' PEANUTS, Jim Davis' GARFIELD, Cartoon Network's ADVENTURE TIME and REGULAR SHOW, Mike Kunkel's HEROBEAR AND THE KID, and Roger Langridge's Eisner Award-winning SNARKED. In June 2013, BOOM! acquired Archaia Entertainment (archaia.com). Archaia is the Eisner and Harvey Award-winning graphic novel publisher of MOUSE GUARD, COW BOY, GUNNERKRIGG COURT, RUST, SPERA, JIM HENSON'S TALE OF SAND, and many other great titles. In October 2013, BOOM! Studios entered into a unique first-look relationship with 20th Century Fox, giving the studio access to its library of titles and giving the publisher access to Fox's vast catalog of films.
Cartoonists Kate Leth and Faith Erin Hicks appear at Strange Adventures to host Ladies Night on Thursday, April 3, 2014 from 7:00 till 9:00 pm!
Strange Adventures
5110 Prince Street, Halifax, NS B3J 1L3
(902) 425-2140
Press Release:
Join us on Saturday, March 8, at Fantagraphics Bookstore & Gallery as we celebrate the publication of Tony Millionaire's Sock Monkey Treasury with an art exhibition, book signing, and music concert.
Tony Millionaire's Sock Monkey is one of the great all-ages comics of the new millennium. The precocious sock monkey Uncle Gabby and his innocent pal Mr. Crow are the heroes of this endearing new collection. Millionaire will also sign copies of his latest strip collection Green Eggs and Maakies, blending vaudeville-style humor and a breathtakingly beautiful line that recalls the glory days of the American comic strip.
The festive show on Saturday, March 8, from 6:00 to 9:00 PM features 15 original Millionaire drawings and music by Ashley Eriksson. As a child in Los Angeles, Eriksson sang on the Ren and Stimpy Christmas Album; as an adult she sings "Island Song," the closing credits for Cartoon Network's cult-sensation Adventure Time. On Saturday she'll sing from her recent K Records release Colours.
This event coincides with the lively Georgetown Art Attack featuring visual and performing arts presentations throughout the historic district. Don't miss this chance to meet one of the truly extraordinary artists of our time.
Fantagraphics Bookstore & Gallery is located at 1201 S. Vale Street, just minutes south of downtown Seattle. Open daily 11:30 to 8:00 PM, Sundays until 5:00 PM. Phone 206.658.0110.