Comic book artist/illustrator Alex Maleev appears at Midtown Comics Downtown for a signing of Hellboy & The BPRD #1 on Friday, December 5th from 6:30 – 7:30 pm.
Hellboy & The BPRD #1 – 12/03/14
Writer: Mike Mignola • Artist: Alex Maleev
A bizarre series of murders and rumors of something worse lead Professor Bruttenholm to send a young Hellboy to a Brazilian village on his first mission. Hellboy and a small group of agents uncover something terrible in the shadows of a sixteenth-century Portuguese fortress . . .
-Purchase required to attend event.
Midtown Comics Downtown
64 Fulton Street, New York, New York 10038
Scott Watanabe, Victoria Ying, Shiyoon Kim, Lorelay Bove, Kevin Nelson, Paul Briggs, and Kendelle Hoyer appear at Gallery Nucleus on Saturday November 15, 2014 from 2:00 – 5:00 PM!
Press Release:
Walt Disney Animation Studios' Big Hero 6 is the story of Hiro Hamada, a brilliant robotics prodigy who must foil a criminal plot that threatens to destroy the fast-paced, high-tech city of San Fransokyo. This new title in our popular The Art of series, published to coincide with the movie's U.S. release, features concept art from the film's creation—including sketches, storyboards, maquette sculpts, colorscripts, and much more—illuminated by quotes and interviews with the film's creators. Fans will love the behind-the-scenes insights into Disney's newest action comedy adventure.
Come see rare behind the scenes artwork by artists from the production design, storyboard, and visual development teams.
Bring your questions for the Q&A session and meet the artists one-on-one as they sign copies of the new Art of Big Hero 6.
$5 Admission at the door or FREE w/ purchase of the Art of Big Hero 6 book (about 75 seats available, standing room also available).
Outside books will be subject to a $10 fee.
Featured Artists:
Scott Watanabe – Art Director, Environments
Victoria Ying – VisDev, Environments
Shiyoon Kim – Character Designer
Lorelay Bove – VisDev, Characters
Kevin Nelson – VisDev Artist
Paul Briggs – Head of Story
Kendelle Hoyer – Story Artist
Event Schedule:
2:00 – 3:00 pm Panel Presentation
3:00 – 3:30 pm Q&A
4:00 – 5:00 pm Signing
Gallery Nucleus
210 East Main Street, Alhambra, CA 91801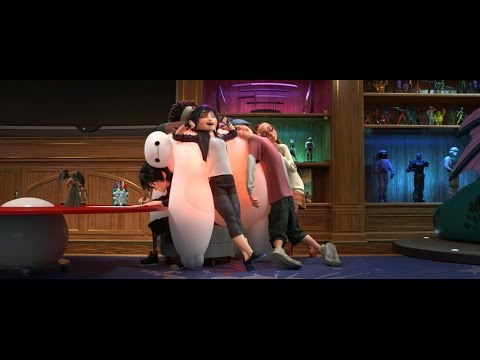 Ray Fawkes, Chip Zdarsky, and Jim Zub sign at The Beguiling on Wednesday, November 19th from 6:00 -8:00 PM!
Press Release:
The Beguiling is proud to announce that on Wednesday, November 19th, we will be hosting a signing featuring three great Toronto cartoonists being published by Image Comics, and in celebration of the brand new Intersect #1, written and illustrated by Ray Fawkes! Ray will be on hand for the event, and will be joined by his friends and colleagues Chip Zdarsky, artist of Sex Criminals, and Jim Zub, writer of Wayward and Skullkickers.
This will be an in-store event at The Beguiling, beginning at 6pm and going until roughly 8pm. Treats and giveaways for all those who attend!
The Beguiling
601 Markham Street, Toronto, ON M6G 2L7
416-533-9168
Press Release:
Wizard World Reports Continued Growth in Third Quarter 2014

67% Increase from Q3 2013
El Segundo, CA, November 5, 2014 – Wizard World, Inc. (OTCBB: WIZD) (the "Company"), a leading provider of Comic Cons and pop culture conventions across the world, today announced that the Company has released its third quarter 2014 financial results in the Company's Quarterly Report on Form 10-Q for the period ended September 30, 2014 (the "Q3 2014").
Highlights include:
The Company hosted five events in Q3 2014: San Antonio, Chicago, Chicago Socialcon, Richmond, and Nashville, bringing fans together with their favorite celebrities, artists, exhibitors in a pop culture and multimedia experience. In the nine months ended September 30, 2014, the Company hosted thirteen events, compared to six events in the comparable period in 2013.

Convention revenue for the period ended September 30, 2014 was $6,863,125, an increase of $2,749,944 (or 67%) from $4,113,181 reported in the comparable period in 2013.The significant increase in revenue in 2014 is primarily accredited to better advertised and marketed events including more programming, an exciting list of celebrities and artists, and an increasing fan base, which all translates to higher revenue growth. Convention revenue for the nine months ended September 30, 2014 was $19,174,263, as compared to $8,808,073 reported in the comparable period in 2013, an increase of $10,339,190 (or 117%) for the nine month period.

Operating expenses were $1,712,934 in Q3 2014, as compared to $928,776 for the same period in 2013, which was the result of increases in staffing and employment costs due to the increased number and size of the events. Operating expenses for the nine months ended September 30, 2014, was $4,936,834, as compared to $2,478,819 reported in the comparable period in 2013.

Income from operations was $668,174 in Q3 2014, as compared to $1,096,824 for the comparable period in 2013. The decrease is primarily attributable to the overall increase in operating expenses required to support the increase in conventions and the expansion of operations. Income from operations for the nine months ended September 30, 2014, was $2,120,218 as compared to $929,250 reported in the comparable period in 2013. The increase is primarily attributable to running more events and more profitable events during the nine months ended September 30, 2014, as compared to the nine months ended September 30, 2013.
The Company reported a net income of $537,804 or income per share of $0.01 for the three months ended September 30, 2014, as compared to a net loss of $(1,215,115) or loss per share of ($0.03), in the comparable period in 2013. Net income for the nine months ended September 30, 2014, was $1,989,548 or income per basic share of $0.04, as compared to a net loss $(3,294,472) or loss per share of $(0.09), reported in the comparable period in 2013. Income in 2014 was primarily generated from convention revenue and stronger profit margin versus the loss in 2013 which was non-cash generated from a loss on the fair value of the Company's derivative liabilities. By the end of 2013, the Company successfully extinguished all derivative instruments.
As of September 30, 2014, the Company had working capital of $4,464,681 and as of November 4, 2014, there were 51,341,524 shares of common stock issued and outstanding.
"We are already exceeding several of our milestones, including financial goals, geographic expansion, and increased fan base and attendances," commented John Macaluso, CEO of Wizard World, Inc. "We will strive to continue to deliver the ultimate fan experience and drive revenues to build shareholder value."
The Company will complete its 2014 tour in Tulsa this weekend, November 7-9, 2014, and in Reno on November 21-23, 2014. The Company has 24 cities in its 2015 nationwide tour (subject to change). To find a Wizard World Comic Con in a city near you, please go to: http://www.wizardworld.com/.
The Company encourages shareholders to not rely on this press release and to refer to the Company's Quarterly Report on Form 10-Q for full disclosure relating to the third quarter financial report, filed with the United States Securities and Exchange Commission on November 5, 2014, which can be found at www.sec.gov.
About Wizard World, Inc.
Wizard World, Inc. (OTCBB: WIZD) is a leading provider of Comic Cons and pop culture conventions across the world that celebrate graphic novels, comic books, movies, TV shows, celebrities, gaming, technology, toys and social networking. The events often feature celebrities from movies and TV, artists and writers, and events such as premieres, gaming tournaments, panels, and costume contests.
For more information and full event schedule, visit: www.wizardworld.com.
Press Release:
Comic-Con a Significant Impact on Region's Economy Says SDWP
San Diego Workforce Partnership affirms Comic-Con's value at San Diego Convention Center
SAN DIEGO, Nov. 5, 2014 /PRNewswire-USNewswire/ — San Diego Workforce Partnership (SDWP), which serves as a vital source of information on the San Diego region's labor market, has recently published an article reviewing Comic-Con's impact on San Diego's workforce and the San Diego Convention Center's staffing in particular.  Comic-Con, held annually in San Diego and organized by a nonprofit educational organization, is a convention celebrating the historic and ongoing contribution of comics to art and culture.
SDWP's article calls attention to the estimated $320,000 in wages Comic-Con brings to the Convention Center's 500-member staff.  In addition to those staffers, the Convention Center hires temporary employees and posts job listings prior to Comic-Con to cover needs that the regular staff cannot.  These positions include engineers, laborers, electricians, and International Alliance of Theatrical Stage Employees (IATSE) union workers, to name a few.
According to the San Diego Convention Center Corporation, Comic-Con's 2014 show has been projected to have an impact of almost $178 million on the local economy. The actual economic impact may be larger as it has since been speculated that the factors used to calculate the figure did not take into account ancillary spending by locals, out-of-town visitors and corporations, and companies that buy advertising on buildings, lamp posts, restaurant buyouts and activations of local park space and private venues.
"Year after year, it is not lost on me the amazing number of talented people it takes to make this show happen," said David Glanzer, spokesperson and director of marketing and public relations for Comic-Con.  "In addition to Comic-Con's thousands of invaluable volunteers and staff, local businesses and organizations hire additional workers who make sure the event and the city are represented in the best possible light. It really is a terrific collaborative effort."
What is not measured in the workforce study is the economic benefit of worldwide media attention focused on America's Finest City during the four days of the convention and throughout the year.  "We never dreamed that our local annual convention would evolve over its forty-plus years into the worldwide celebration that it is today," said Glanzer.
The entire article can be found on SDWP's website at http://workforce.org/news/comic-con-impact-san-diego-convention-center-workforce.
About Comic-Con International:
Comic-Con International: San Diego is a nonprofit educational corporation dedicated to creating awareness of, and appreciation for, comics and related popular artforms, primarily through the presentation of conventions and events that celebrate the historic and ongoing contribution of comics to art and culture. In addition to its San Diego convention each summer, CCI organizes WonderCon Anaheim each spring. On the web: Comic-Con.org, Facebook.com/comiccon, Twitter.com/comic_con.
Artist Ming Doyle (Mara, Guardians of the Galaxy) appears at New England Comics in Harvard Square on Wednesday November 12th from 4:00 – 7:00 PM to sign THE KITCHEN #1!
About The Kitchen:
New York City, late 1970s. Times Square is a haven for sex and drugs. The city teeters on the verge of bankruptcy, while blackouts can strike at any moment. This is the world of THE KITCHEN.
The Irish gangs of Hell's Kitchen rule the neighborhood, bringing terror to the streets and doing the dirty work for the Italian Mafia. Jimmy Brennan and his crew were the hardest bastards in the Kitchen, but after they're all put in prison, their wives – Kath, Raven and Angie – decide to keep running their rackets. And once they get a taste of the fast life and easy money, it won't be easy to stop.
THE KITCHEN takes one of the most popular genres in entertainment and, like The Sopranos, reimagines it for a new generation to present a classic gangster story told from a fresh point of view.
Written by talented newcomer Ollie Masters with stunning art by Ming Doyle (Mara) and killer covers by Becky Cloonan (GOTHAM ACADEMY, Killjoys, DEMO), THE KITCHEN is not to be missed.
New England Comics - Harvard Square
14A Eliot Street, Cambridge, MA 02138
Phone 617-354-5352
Writer Brian K. Vaughan (Y the Last Man, Ex Machina) appears at Comix Experience on Saturday, November 22, 2014 from 3:00-8:00 pm to celebrate the release of the first SAGA hardcover collection! There will be a THREE ITEM LIMIT on items signed.
While all are welcome, priority line access will be given to those who purchase a hardcover from Comix Experience or Comix Experience Outpost. See link for details; or call 415-863-9258 or email brian@comixexperience.com with any questions.
Comix Experience
305 Divisadero Street, San Francisco, CA 94117
(415) 863-9258
Voice actor Rob Paulsen welcomes JANET VARNEY, star of The Legend of Korra, to Talkin' Toons LIVE on Tuesday November 11, 2014 at 8:00 PM at the Hollywood Improv!
Press Release:
The world-famous Hollywood Improv is proud to invite you to join Emmy and Annie award winner Rob Paulsen as he talks about his experiences in voice acting!
About Rob Paulsen:
Born in Detroit, Rob Paulsen spent his childhood in Livonia and Rochester, attending Junior and Senior high school in Grand Blanc, Michigan. Rob loved cartoons like most kids but aspired to be a professional hockey player. "Fortunately, thanks to some big, strong, kid from Winnipeg who drilled me so hard my ears are still ringing, I learned around age 18 I had neither the talent nor the temperament to make a living playing hockey. So, I turned to my other passions: singing and acting."
The goal of bringing absolute believability to a fictional character, live-action or animated, is what every actor strives for. Those who are committed to their career and who combine experience, passion and skill are likely to succeed.
Those gifted with exceptional talent who focus on maximizing their potential by finding their own niche, quickly break away from the pack. After years of honing their craft and consistently delivering memorable performances in which the character impacts an indelible image on the viewer, the public and the industry take notice, singling out the best.
"I'm getting paid to do what I got in trouble for in the 7th grade," jests Rob, who won a Daytime Emmy in 1999 as "Outstanding Performer in an Animated Program" for Pinky and The Brain (Warner Bros.) Though nominated twice previously, the victory was especially sweet due to some formidable competition – fellow nominees Louie Anderson, Ernest Borgnine, Dennis Franz and Jeffery Tambor. In addition to his Emmy, Rob won back-to-back Annie Awards in 1997 and 1998. "I absolutely love what I do and thank my lucky stars for twenty-five years of full-time employment in this business," he says.
"It's a treat to portray a complex character," Rob explains about Pinky, a goof-ball mouse with funny teeth, a head filled with clouds and an inane imagination that is punctuated with a staccato laugh. "Besides … where else could I find a job where emotional outbursts and odd exclamations like 'Egad!,' 'Narf!,' 'Poit!,' 'Splonk!,' and 'Zort!' are allowed and in fact, encouraged?" With over 2,000 half-hours of animation to his credit, Rob's versatility shines in his starring roles as the voices of Yakko, Pinky and Dr. Scratch 'n' Sniff in the Peabody and two-time Emmy award-winning series "Animaniacs."
Some of Rob's other well-known animated characters include Raphael of the "Teenage Mutant Ninja Turtles," Arthur in "The Tick," the title role in "The Mask" (for a WHOLE lot less dough than Mr. Carrey, thank you), the title role in "Mighty Max," Carl Wheezer in "Jimmy Neutron, Boy Genius," Jack Fenton in "Danny Phantom," Bobble in the "Tinkerbell" series of DVDs and hopefully more to come.
Paulsen's extensive credits include on-camera roles in numerous motion pictures including Body Double, Stewardess School, Eyes of Fire, The Perfect Match, and Warlocked. His television acting credits include guest-starring roles on MacGyver and St. Elsewhere. Additionally, he is one of the most sought-after voice actors in the commercial arena, performing in over 1000 commercial spots.
As passionate about "paying it forward" as he is about his lucrative career, Rob supports various charitable organizations, particularly those benefiting children and military veterans. Rob's volunteer work with GOALmodels has been particularly rewarding. GOALmodels, a high school program in Reseda, California, is designed to inspire 9th graders to set goals and overcome obstacles in life. Blending his life experiences with passion for his work, his presentations are informative, entertaining and inspiring. In his leisure time, Rob enjoys golf, riding his motorcycle and occasionally lacing up his skates for another chance to relive his past glory on the rink. He spends the majority of his free time with his wife, Parrish, and their two Yorkshire terriers, Pooshie and Tala.
Hollywood Improv
8162 Melrose Ave, Los Angeles, CA 90048
Scott Snyder and Jeff Lemire appear at Gosh Comics for a signing on Wednesday, November 14th from 5:00 – 7:00 PM. Presented in conjunction with Thought Bubble.
Since bursting onto the comic scene in 2009 Eisner and Harvey award winning Scott Snyder has written for both Marvel and DC; working on well-loved titles including Iron Man, and The Human Torch. Scott's current work on Batman Eternal is particularly good but it's his creator-owned work with Vertigo (American Vampire and The Wake) comics that's really caught our attention.
Eisner and Harvey award nominations have also made their way over to the second creator of the evening, Jeff Lemire. If the name seems familiar it shouldn't be a surprise. He wrote that comic. You know the one? Children born with horns and snouts and hooves and stuff. Not content with creating his own immersive and believable worlds (Essex County, Sweet Tooth, Trillium) Lemire has also written for DC comics with impressive runs on Animal Man, Justice League Dark, and Green Arrow to name a few.
Both creators will be with us signing copies of their books between 5-7pm on Friday the 14th of November. There's going to be a 3 item limit on the night so choose carefully! If you don't already have the book you're after don't worry; we'll have a selection of their work available on the day. If you're unable to make it to the event and there's a specific book you'd like us to have signed for you then get in touch via info@goshlondon.com and we can make those arrangements.
Gosh Comics
1 Berwick St, SoHo, London W1F0DR
United Kingdom
Who watches the Watchmen? A few hundred people at least, all of whom were in line ahead of me at last month's Baltimore Comic-Con (Sept. 5-7) for Dave Gibbons's autograph.
Gibbons is, of course, the artist behind Watchmen, the 12-issue miniseries published by DC in the mid-80s. The accolades heaped on Watchmen are as legendary as the series itself. It was the only graphic novel to appear on Time's 2005 "100 Greatest Novels" list, and it appeared again in 2009 on the magazine's "Top 10 Graphic Novels" list. In 2008, Entertainment Weekly ranked Watchmen thirteenth on its list of the best 50 novels printed in the last 25 years, calling it "the greatest superhero story ever told and proof that comics are capable of smart, emotionally resonant narratives."
I have loved Watchmen since it came out, and when I saw that Gibbons, who lives in the UK, would be in Baltimore, I booked my flight immediately. By "flight," I mean I got up at 5:00am and drove the six hours from Raleigh, NC, passing through Washington just miles from the White House and getting stuck in horrendous construction-related traffic that even President Obama is, apparently, powerless to prevent. Other great artists and writers were there, including Steve Leialoha, Walter and Louise Simonson, Greg Capullo, David Finch, and Al Milgrom, who does few conventions these days. Denny O'Neil left early due to a family emergency, and the wait for George Perez was four hours (!), according to one woman who endured it.
But Gibbons was, for me, the star of the show. I waited about an hour in his line, and when I got to the table, I found him to be gracious, funny, and down-to-earth. He was impressed by my Graphitti edition Watchmen hardcover (the first graphic novel version of the series) and my Marvel Comics Doctor Who #1 (for the wife, a consecrated Whovian). But he oohed and ahhed—actually, we all did—over something another guy had: the 1994 computer game Beneath a Steel Sky, still in the box. Gibbons did the background art for this game, and he said he had never signed a copy before. Get it on eBay, young man!
The Baltimore Comic-Con has long been a two-day affair. This was its first year spanning a third day, and everyone I talked to thought it a success. Vendors especially were pumped-up because their rate stayed roughly the same despite the extra day. They also praised the convention staff for being responsive and professional. Sales were good, too: one dealer sold an Action Comics #252 (first appearance of Supergirl) for $900.
Dr. Chilton, the captor/tormentor of Hannibal Lecter in The Silence of the Lambs, says that Baltimore "can be quite a fun town, if you have the right guide." The only guide I needed was the folks at this year's Comic-Con. As you are planning your convention schedule for next year, mark down September 25-27 in Baltimore. It won't be a baaa-d decision.
They don't look like minions, but I'll take their word for it.
Deadpool doing what Deadpool does.
Hello, Walter Simonson!
Hello, Louise Simonson!
Don't blink. Or wink. Or think about blinking or winking. Especially when drinking.
The line to see Dave Gibbons.
And, finally, Dave Gibbons, holding my newly-signed Watchmen hardcover (which, if it were shirt, I would never wash again).