Director Tomm Moore (The Secret of Kells) appears at the IFC Center to host screenings of his new animated film SONG OF THE SEA on December 19-21th! Plus free movie poster and other goodies for all attendees!
From the director of the Oscar-nominated The Secret of Kells comes Song of the Sea, the story of Ben and his little sister Saoirse – the last Seal-child – who embark on a journey across a fading world of ancient legend and magic in an attempt to return to their home by the sea. The film takes inspiration from the mythological Selkies of Irish folklore, who live as seals in the sea but become humans on land. Featuring Brendan Gleeson, Fionnula Flanagan, David Rawle, and Lisa Hannigan, with music by composer Bruno Coulais and Irish band Kíla, both of whom collaborated on The Secret of Kells.
IFC Center
323 Avenue of the Americas, New York, NY 10014
(212) 924-7771
Check it out!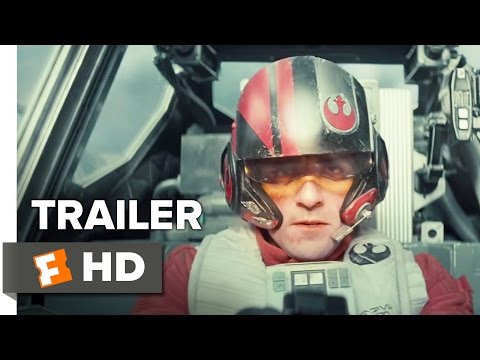 Press Release:
LONG BEACH COMIC EXPO OFFERS LIFETIME PASSES
TIMED TO CYBER MONDAY
Long Beach, CA (November 25, 2014) – In advance of Cyber Monday, Long Beach Comic Expo will make available 50 Lifetime Passes which will grant fans access to the annual event. The passes are available at www.longbeachcomiccon.com for $249.99 through December 31st, 2014. After that date, the a lifetime pass will cost $349.99.
Next year's Long Beach Comics Expo will be held February 28, 2015 & March 1, 2015 at Long Beach Convention Center. Announced guests include legendary writer Chris Claremont (UNCANNY X-MEN), acclaimed comic book writer Brian Wood (THE MASSIVE; DMZ), fan favorite animation writer and producer Greg Weisman (STAR WARS REBELS; YOUNG JUSTICE) and Cosplay favorites LeeAnna Vamp and Nicole Marie Jean.
"The Lifetime Passes are a great gift and a wonderful idea for the comic book and cosplay fans in your life," said Martha Donato, Executive Director of Long Beach Comic Con & Expo. "For the cost of a season pass at a resort, you can give a lifetime experience of comics."
Follow Long Beach Comic Expo on Facebook and Twitter for the latest news and information.
About Long Beach Comic Expo
Long Beach Comic Expo is an annual event held at theLong Beach Convention Center that celebrates comic books and pop culture and showcases the exceptional works of talented writers, artists, illustrators and creators of all types of pop culture. At Long Beach Comic Expo, you'll find exhibitors promoting and selling all types of related products, as well as entertaining and educational programs for all ages, guest signings and meet & greet sessions with celebrities. Long Beach Comic Expo is aMAD Event Management, LLC production. To learn more and purchase tickets, please visit www.longbeachcomiccon.com.
Hot off the success of the Ultimate horror Weekend, Spooky Empire announces a new show teaming with Halloween Extreme to run May 15-17.
For more info visit Spooky Empire at www.spookyempire.com and Halloween Extreme at www.halloweenextreme.com
HeroesCon 2015 takes place June 19-21, 2015! 
HEROES CONVENTION was founded in 1982 by Shelton Drum, owner of Charlotte's Heroes Aren't Hard To Find comics shop. Since then the convention has become famous for its comics-first and family-friendly atmosphere, where fans can mingle directly with professionals and exhibitors. Boasting an incredible guest list built mainly on reputation and goodwill, HeroesCon is known nationwide as a "must" on the summer schedule, drawing fans, exhibitors, and creators from all over the world to the Charlotte Convention Center.
2015 Guests include:

KRIS ANKA
KELLY SUE DECONNICK
MATT FRACTION
ERICA HENDERSON
JASON LATOUR
TULA LOTAY
ROBBI RODRIGUEZ
BABS TARR
CHRISTIAN WARD
MARIS WICKS
& MANY MORE!
For the most up-to-date information, check our blog, or sign up for the weekly Heroes Hotline newsletter. You can also follow us on Twitter and Facebook!
$40 TICKETS AVAILABLE UNTIL DECEMBER 31, 2014 
BUYING AN ADVANCE PASS MEANS YOU'LL GET ANY ADVANCE INCENTIVES WE OFFER,FREE!
ENTRY WILL BE $20: FRI $20: SAT $15: SUN / AT THE SHOW ITSELF, SO YOU SAVE AS MUCH AS $15 BY PURCHASING ADVANCE PASSES TODAY!
Comic book artist/illustrator Alex Maleev appears at Midtown Comics Downtown for a signing of Hellboy & The BPRD #1 on Friday, December 5th from 6:30 – 7:30 pm.
Hellboy & The BPRD #1 – 12/03/14
Writer: Mike Mignola • Artist: Alex Maleev
A bizarre series of murders and rumors of something worse lead Professor Bruttenholm to send a young Hellboy to a Brazilian village on his first mission. Hellboy and a small group of agents uncover something terrible in the shadows of a sixteenth-century Portuguese fortress . . .
-Purchase required to attend event.
Midtown Comics Downtown
64 Fulton Street, New York, New York 10038
Scott Watanabe, Victoria Ying, Shiyoon Kim, Lorelay Bove, Kevin Nelson, Paul Briggs, and Kendelle Hoyer appear at Gallery Nucleus on Saturday November 15, 2014 from 2:00 – 5:00 PM!
Press Release:
Walt Disney Animation Studios' Big Hero 6 is the story of Hiro Hamada, a brilliant robotics prodigy who must foil a criminal plot that threatens to destroy the fast-paced, high-tech city of San Fransokyo. This new title in our popular The Art of series, published to coincide with the movie's U.S. release, features concept art from the film's creation—including sketches, storyboards, maquette sculpts, colorscripts, and much more—illuminated by quotes and interviews with the film's creators. Fans will love the behind-the-scenes insights into Disney's newest action comedy adventure.
Come see rare behind the scenes artwork by artists from the production design, storyboard, and visual development teams.
Bring your questions for the Q&A session and meet the artists one-on-one as they sign copies of the new Art of Big Hero 6.
$5 Admission at the door or FREE w/ purchase of the Art of Big Hero 6 book (about 75 seats available, standing room also available).
Outside books will be subject to a $10 fee.
Featured Artists:
Scott Watanabe – Art Director, Environments
Victoria Ying – VisDev, Environments
Shiyoon Kim – Character Designer
Lorelay Bove – VisDev, Characters
Kevin Nelson – VisDev Artist
Paul Briggs – Head of Story
Kendelle Hoyer – Story Artist
Event Schedule:
2:00 – 3:00 pm Panel Presentation
3:00 – 3:30 pm Q&A
4:00 – 5:00 pm Signing
Gallery Nucleus
210 East Main Street, Alhambra, CA 91801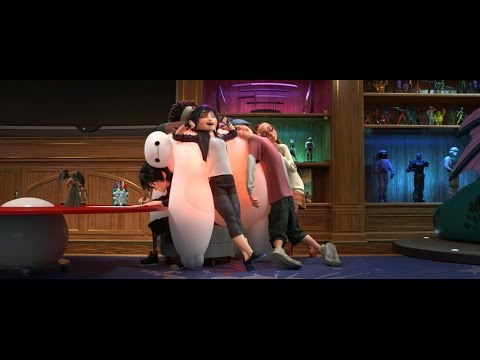 Ray Fawkes, Chip Zdarsky, and Jim Zub sign at The Beguiling on Wednesday, November 19th from 6:00 -8:00 PM!
Press Release:
The Beguiling is proud to announce that on Wednesday, November 19th, we will be hosting a signing featuring three great Toronto cartoonists being published by Image Comics, and in celebration of the brand new Intersect #1, written and illustrated by Ray Fawkes! Ray will be on hand for the event, and will be joined by his friends and colleagues Chip Zdarsky, artist of Sex Criminals, and Jim Zub, writer of Wayward and Skullkickers.
This will be an in-store event at The Beguiling, beginning at 6pm and going until roughly 8pm. Treats and giveaways for all those who attend!
The Beguiling
601 Markham Street, Toronto, ON M6G 2L7
416-533-9168
Press Release:
Wizard World Reports Continued Growth in Third Quarter 2014

67% Increase from Q3 2013
El Segundo, CA, November 5, 2014 – Wizard World, Inc. (OTCBB: WIZD) (the "Company"), a leading provider of Comic Cons and pop culture conventions across the world, today announced that the Company has released its third quarter 2014 financial results in the Company's Quarterly Report on Form 10-Q for the period ended September 30, 2014 (the "Q3 2014").
Highlights include:
The Company hosted five events in Q3 2014: San Antonio, Chicago, Chicago Socialcon, Richmond, and Nashville, bringing fans together with their favorite celebrities, artists, exhibitors in a pop culture and multimedia experience. In the nine months ended September 30, 2014, the Company hosted thirteen events, compared to six events in the comparable period in 2013.

Convention revenue for the period ended September 30, 2014 was $6,863,125, an increase of $2,749,944 (or 67%) from $4,113,181 reported in the comparable period in 2013.The significant increase in revenue in 2014 is primarily accredited to better advertised and marketed events including more programming, an exciting list of celebrities and artists, and an increasing fan base, which all translates to higher revenue growth. Convention revenue for the nine months ended September 30, 2014 was $19,174,263, as compared to $8,808,073 reported in the comparable period in 2013, an increase of $10,339,190 (or 117%) for the nine month period.

Operating expenses were $1,712,934 in Q3 2014, as compared to $928,776 for the same period in 2013, which was the result of increases in staffing and employment costs due to the increased number and size of the events. Operating expenses for the nine months ended September 30, 2014, was $4,936,834, as compared to $2,478,819 reported in the comparable period in 2013.

Income from operations was $668,174 in Q3 2014, as compared to $1,096,824 for the comparable period in 2013. The decrease is primarily attributable to the overall increase in operating expenses required to support the increase in conventions and the expansion of operations. Income from operations for the nine months ended September 30, 2014, was $2,120,218 as compared to $929,250 reported in the comparable period in 2013. The increase is primarily attributable to running more events and more profitable events during the nine months ended September 30, 2014, as compared to the nine months ended September 30, 2013.
The Company reported a net income of $537,804 or income per share of $0.01 for the three months ended September 30, 2014, as compared to a net loss of $(1,215,115) or loss per share of ($0.03), in the comparable period in 2013. Net income for the nine months ended September 30, 2014, was $1,989,548 or income per basic share of $0.04, as compared to a net loss $(3,294,472) or loss per share of $(0.09), reported in the comparable period in 2013. Income in 2014 was primarily generated from convention revenue and stronger profit margin versus the loss in 2013 which was non-cash generated from a loss on the fair value of the Company's derivative liabilities. By the end of 2013, the Company successfully extinguished all derivative instruments.
As of September 30, 2014, the Company had working capital of $4,464,681 and as of November 4, 2014, there were 51,341,524 shares of common stock issued and outstanding.
"We are already exceeding several of our milestones, including financial goals, geographic expansion, and increased fan base and attendances," commented John Macaluso, CEO of Wizard World, Inc. "We will strive to continue to deliver the ultimate fan experience and drive revenues to build shareholder value."
The Company will complete its 2014 tour in Tulsa this weekend, November 7-9, 2014, and in Reno on November 21-23, 2014. The Company has 24 cities in its 2015 nationwide tour (subject to change). To find a Wizard World Comic Con in a city near you, please go to: http://www.wizardworld.com/.
The Company encourages shareholders to not rely on this press release and to refer to the Company's Quarterly Report on Form 10-Q for full disclosure relating to the third quarter financial report, filed with the United States Securities and Exchange Commission on November 5, 2014, which can be found at www.sec.gov.
About Wizard World, Inc.
Wizard World, Inc. (OTCBB: WIZD) is a leading provider of Comic Cons and pop culture conventions across the world that celebrate graphic novels, comic books, movies, TV shows, celebrities, gaming, technology, toys and social networking. The events often feature celebrities from movies and TV, artists and writers, and events such as premieres, gaming tournaments, panels, and costume contests.
For more information and full event schedule, visit: www.wizardworld.com.
Press Release:
Comic-Con a Significant Impact on Region's Economy Says SDWP
San Diego Workforce Partnership affirms Comic-Con's value at San Diego Convention Center
SAN DIEGO, Nov. 5, 2014 /PRNewswire-USNewswire/ — San Diego Workforce Partnership (SDWP), which serves as a vital source of information on the San Diego region's labor market, has recently published an article reviewing Comic-Con's impact on San Diego's workforce and the San Diego Convention Center's staffing in particular.  Comic-Con, held annually in San Diego and organized by a nonprofit educational organization, is a convention celebrating the historic and ongoing contribution of comics to art and culture.
SDWP's article calls attention to the estimated $320,000 in wages Comic-Con brings to the Convention Center's 500-member staff.  In addition to those staffers, the Convention Center hires temporary employees and posts job listings prior to Comic-Con to cover needs that the regular staff cannot.  These positions include engineers, laborers, electricians, and International Alliance of Theatrical Stage Employees (IATSE) union workers, to name a few.
According to the San Diego Convention Center Corporation, Comic-Con's 2014 show has been projected to have an impact of almost $178 million on the local economy. The actual economic impact may be larger as it has since been speculated that the factors used to calculate the figure did not take into account ancillary spending by locals, out-of-town visitors and corporations, and companies that buy advertising on buildings, lamp posts, restaurant buyouts and activations of local park space and private venues.
"Year after year, it is not lost on me the amazing number of talented people it takes to make this show happen," said David Glanzer, spokesperson and director of marketing and public relations for Comic-Con.  "In addition to Comic-Con's thousands of invaluable volunteers and staff, local businesses and organizations hire additional workers who make sure the event and the city are represented in the best possible light. It really is a terrific collaborative effort."
What is not measured in the workforce study is the economic benefit of worldwide media attention focused on America's Finest City during the four days of the convention and throughout the year.  "We never dreamed that our local annual convention would evolve over its forty-plus years into the worldwide celebration that it is today," said Glanzer.
The entire article can be found on SDWP's website at http://workforce.org/news/comic-con-impact-san-diego-convention-center-workforce.
About Comic-Con International:
Comic-Con International: San Diego is a nonprofit educational corporation dedicated to creating awareness of, and appreciation for, comics and related popular artforms, primarily through the presentation of conventions and events that celebrate the historic and ongoing contribution of comics to art and culture. In addition to its San Diego convention each summer, CCI organizes WonderCon Anaheim each spring. On the web: Comic-Con.org, Facebook.com/comiccon, Twitter.com/comic_con.