Garth Ennis, writer of Preacher, The Boys, Fury MAX, Punisher MAX, Hitman, Dreaming Eagles, and many more, appears at Ssalefish Comics on Sunday, April 24, 2016 from noon till 4:00 PM to celebrate the shop's grand re-opening!
They are also celebrating the release of Dreaming Eagles #4 with a Ssalefish exclusive variant published by Aftershock Comics. The variant is available for $5.00. ****Purchase of this comic is required to serve as your entry ticket to the event****
As a bonus writer/publisher Joe Pruett will also be here signing copies of the Ssalefish exclusive Black Eyed Kids #1. I hope you can all make it. I'm sure there will be questions and there will be additional details soon enough.
Ssalefish Comics
3242 Silas Creek Parkway STE 20, Winston Salem, NC 27103
(336) 760-9851
Hub Comics in Somerville's Union Square is hosting a Wonder Woman-themed art show this June and is currently soliciting submissions from artists! See below for further details.
Press Release:
With the strength of Demeter, the wisdom of Athena, and the beauty of Aphrodite, she is WONDER WOMAN–and HUB COMICS wants YOU to help celebrate her past, present, and future by contributing to PRINCESS, AMAZON, ICON: A WONDER WOMAN Art Show! We want local artists' interpretations of DC Comics' fiercest fighting female: 2-D and 3-D art is eligible; as are all the mash-ups, variations, and reinterpretations you can think of.
The opening reception will be on SATURDAY, JUNE 25th, with the show running through July. If you're an interested local artist, please send us an email at hubcomics [at] gmail [dot] com with "Wonder Woman art" in the subject line. Please attach a jpeg of your submission, required no later than WEDNESDAY, JUNE 15th. (You will be notified if your piece has been accepted by MONDAY, JUNE 20th. Because of space limitations, we may not be able to accept all submissions.) In your submission email please include your name, title, medium, and size of the piece, as well as pricing information if applicable. All accepted pieces must be ready for hanging/installation and must have that same information (name, title, medium, size, price) on the back.
As we near Wonder Woman's 75th anniversary, help us promote peace, truth, and sisterhood throughout Man's World with your best homages to comics' most timeless heroine!
Hub Comics – Union Square
19 Bow Street, Somerville, MA 02143
617-718-0987
Press Release:
In an effort to find new and aspiring comic book talent, DC Entertainment has launched Talent Development Workshops for both writers and artists, led by bestselling and acclaimed comic talent including Jim Lee, Geoff Johns, Scott Snyder, Klaus Janson, and Andy Kubert. The series of workshops are designed to give access and a voice to new and prospective talent, providing an opportunity to showcase their work following intensive DC workshop sessions.
Online applications for DC's Artists Workshop will be accepted April 1-30, 2016 while applications for the Writers Workshop will be accepted May 1-31, 2016. DC's new Talent Development website offers extensive tips, advice and recommended reading to help potential applicants navigate the submission process. Both workshops will take place in fall 2016.
"Our goal is to identify and foster fresh, new voices," stated DC Entertainment Co-Publisher and bestselling artist, Jim Lee. "The new DC Talent Development Workshops will play a vital role in discovering and developing the next generation of comic talent."
"I've brought in a lot of new writers to DC, both from within and outside of comics, for Rebirth, working with them closely as we rebuild our universe," stated DC Entertainment Chief Creative Officer, Geoff Johns. "The creative growth of DC comes from new voices joining the mix, both writers and artists, and it's been an absolute highlight to work with them."
Bestselling Batman writer Scott Snyder added, "I'm so proud and honored to be heading up DC's Writers Workshop. Teaching has always been a passion of mine, and getting to help welcome and coach new voices at a company that's given me so many creative opportunities is a tremendous thrill."
About the Artists Workshop
The 2016 Artists Workshop was developed by DC with world-renowned artists Jim Lee, Klaus Janson and Andy Kubert and follows a successful pilot program that took place in fall 2015. Visit DCComicsTalentWorkshop.com to view artwork completed by pilot program students.
Competitive candidates will have an established portfolio of sequential art and illustrations. For the artists selected via the online submission process, the Workshop will provide the knowledge and exposure required to cross the threshold into the competitive world of comic book publishing. Chosen artists will be asked to complete art assignments that will be critiqued by several top DC Artists. If the artists achieve the level of work required for the course they will then be invited to a two-week, intensive workshop at DCE's Burbank offices.
About the Writers Workshop
The 2016 Writers Workshop was developed by DC with bestselling writer Scott Snyder and follows a successful three-month pilot program. For selected candidates, the first part of the 2016–2017 DC Comics Writers Workshop will run October 2016–January 2017 as an online real-time, weekly interactive seminar, for thirteen consecutive weeks. Each seminar will teach a new skill essential for surviving and excelling in this highly competitive field. Following the initial Workshop, a smaller hand-selected group of those participants will be invited to DCE offices in Burbank for an intensive writing experience, featuring guest speakers currently working in comic books, including a mix of editors, writers, artists and the Talent Development staff.
Upon completion of the Master Class program, DCE's Talent Development group will ensure successful participants are considered for positions on current DC titles.
Press Release:
Dragon Con, Inc., parent company of the internationally known Dragon Con pop culture convention, and MomoCon LLC, parent of the fastest growing all ages fan convention in the country, have formed an unprecedented strategic partnership to share resources, knowledge and experience to ensure that Atlanta continues to have the strongest fan conventions in the country.
Importantly, Dragon Con, Inc. will provide MomoCon with back office and administrative support while the current MomoCon leadership, including founders Chris Stuckey and Jessica Merriman, will continue to organize the convention and serve as its co-chairs. Stuckey and Merriman will also take expanded roles with Dragon Con, Inc. and the Dragon Con convention.
Founded in 2005, MomoCon began as an outgrowth of Georgia Tech's anime club. Its first convention attracted about 700 people to a free event on the school's campus. Ten years later, MomoCon attracted some 22,000 total attendees (more than 60,000 at the turnstile) to a four-day convention held in the Georgia World Congress Center.
"In today's competitive convention landscape, having Dragon Con and its founder Pat Henry on our side is an incredible advantage," Stuckey said. "This partnership gives Jess and I the ability to pursue our vision for MomoCon while continuing to provide our fans with the high quality event they expect from us year after year."
"We believe deeply in home-grown, well-run fan conventions that bring real value to the community," said Henry, who was one of several Dragon Con founders in 1986 and serves as the company's president today. "I am excited to be working with these two enormously creative entrepreneurs. I believe that their leadership will also help keep Dragon Con on the cutting edge of the convention scene."
MomoCon 2016, which brings together fans of Japanese anime, American animation, comics and gaming, will be held May 26 through May 29 at the Georgia World Congress Center.
Dragon Con will celebrate its 30th year as the internationally known pop culture, sci fi, fantasy and gaming convention on Labor Day, September 2 through September 5 at five host hotels and the AmericasMart in downtown Atlanta. More than 70,000 people from every state in the union plus a few foreign countries attended Dragon Con in 2015.
About Dragon Con
Dragon Con is the internationally known pop culture convention held each Labor Day in Atlanta. Organized for fans by fans, Dragon Con features more than about 3,000 hours of comics, film, television, costuming, art, music and gaming over four days. For more information, please visit www.dragoncon.org and follow us on Facebook and Twitter.
About MomoCon
Founded in 2004 by Jessica Merriman and Chris Stuckey, then students at Georgia Tech, MomoCon has grown from a 700 person on campus event to one of the largest conventions in the southeast United States for fans of video games, animation, cosplay, comics and tabletop games. More information about MomoCon is available at www.momocon.com.
Press Release:
Boston Comic Con is happy to welcome actor Vic Mignogna, best known for his voice acting work on the anime Fullmetal Alchemist, to the media guest lineup this year as part of our Star Trek 50th Anniversary Celebration! Vic plays Captain Kirk in the webseries Star Trek Continues, which is a direct continuation of the Enterprise's five-year mission. He joins a guest list that includes Karl Urban, Dr. McCoy in the new series of Star Trek films including this summer's Star Trek Beyond, and the original Captain Kirk himself, William Shatner! Check out the full list of celebrity guests at the link!
Victor Mignogna is an American actor known for his prolific voice-over work in the English dubs of Japanese anime shows and for his role as Captain Kirk in the immensely popular fan-created sci fi series Star Trek Continues. Vic's most notable voice role is that of Edward Elric for the Fullmetal Alchemist series, for which he earned the American Anime Award for Best Actor in 2007. Other notable roles in anime include his work in the Dragon Ball Z films, Ouran High School Host Club, Tubas: Reservoir Chronicle, D.N. Angel, and Vampire Knight. His video game credits include Sonic the Hedgehog series and Shin Megami Tensei: Persona 3.
Victor will be appearing all three days of the event.
Tickets are on-sale now at the link!
About Boston Comic Con:
The Boston Comic Con is a 100% independently run comic book show committed to bringing the biggest and best comic creators to New England. Run by fans for fans, Boston Comic Con is not affiliated with any other convention tour or corporate interests. Hosting over 120,000 square feet of vendors selling comic books, toys, posters, trading cards, and other pop culture memorabilia, this is a destination event for geeks of any stripe. This year's convention will be held Friday August 12th, Saturday August 13th, and Sunday August 14th at the Seaport World Trade Center, 200 Seaport Blvd, Boston, MA 02210. For more information please go to our website at www.bostoncomiccon.com and follow us on Twitter (@BostonComicCon) and Facebook!
Press Release:
The quick-draw game that pairs professional comic book artists with stand-up comedians will crown a champion team from a talented field of four teams at the EMERALD CITY COMIC CON on April 9th at 2:00 PM. The top half of the bracket features artist SCOTT KOBLISH (Deadpool) and comedian DYLAN COLE vs. artist JEFF JOHNSON (Bornhome, Wonder Man) and comedian SILAS LINDENSTEIN. The bottom half will see artist CHRIS BURNHAM (Nameless, Batman, Incorporated) and comedian SALLY JORDAN squaring off against artist NICK PITARRA (The Manhattan Projects) and comedian EMMETT MONTGOMERY.
The Burnham-Pitarra matchup will not be the first time the two have faced each other in Sketch Fighter as Burnham edged Pitarra out in the finals of the 2014 C2E2 convention. Scott Koblish earned the top seed by virtue of a tournament victory in February, thus forcing the first-round rematch between Burnham and Pitarra.
All art created during the game, as well as one drawing done by each artists prior to the event will be auctioned off at the conclusion of the game, with the proceeds going to the HERO INITIATIVE.
The game will be streamed live at the link…
Executive Producer Marc Guggenheim and a few of the cast members of Legends of Tomorrow spoke to the media at Wondercon 2016, and Convention Scene's own Richard Oh was there!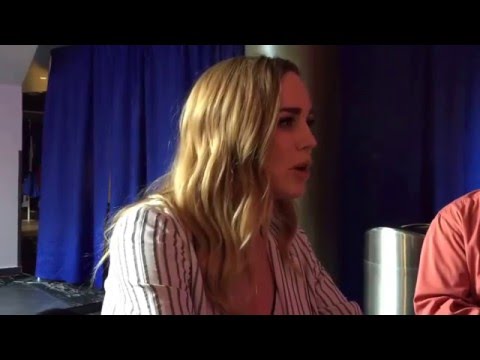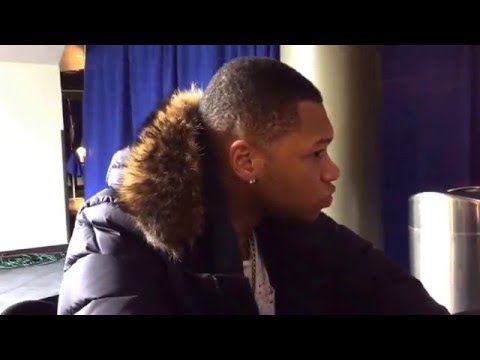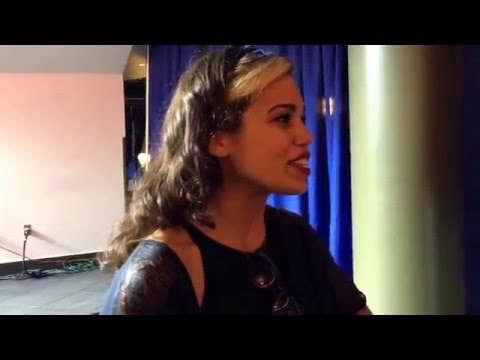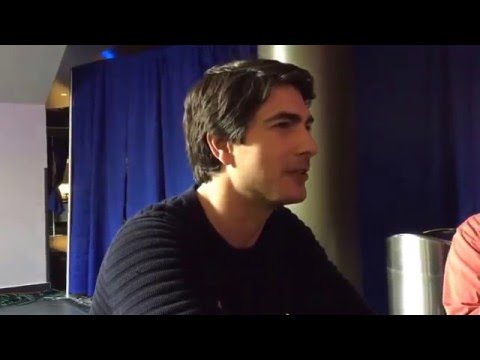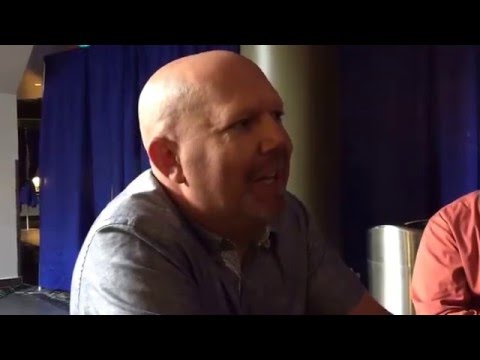 Press Release:
TICKETS NOW ON SALE FOR LONG BEACH COMIC CON 2016!
MAD Event Entertainment Announces First Wave of Guests Coming to the Long Beach Convention Center September 17 and 18!
MARCH 28, LONG BEACH, CA–Just over a month after the incredibly successful Long Beach Comic Expo, advance ticket sales are on sale now for Long Beach Comic Con! To kick things off, MAD Event Entertainment announces the first wave of guests attending this year's show!
Nick Spencer & Joe Eisma are the writer and artist behind Image Comics popular Morning Glories series, now in it's tenth volume. Nick Spencer is also the writer of Thief of Thieves, Bedlam and has written for both DC and Marvel. In addition to illustrating Big Trouble in Little China, Evil Empire & Higher Earth from Boom! Studios, Eisma has worked for Archie, IDW, Valiant, Vertigo, and more.
Dustin Nguyen is the artist on Image Comics' Descender series, currently in development for film, and garnering critical acclaim issue after issue. Prior to that, Nguyen worked on multiple series at both Wildstorm and DC Comics.
Joëlle Jones is best known for her work on HELHEIM, and the follow up Brides of HELHEIM the supernatural viking thriller series written by Cullen Bunn and published by Oni Press. Currently she is co-writing and drawing a new original series called Lady Killer published by Dark Horse. Additionally, she has worked on various projects with the New York Times, Graphic Universe, Vertigo, DC, Marvel, Dark Horse and ONI press.
Brandon Easton is a writer working in comics and television currently working on such series as Agent Carter for Marvel Television. He is the creator and writer of the Shadowlaw online comic, and one of the writers on Marvel's highly anticipated Civil War II: Choosing Sides.
At the time of press, other confirmed guests include Brett Booth, Jane Chung, Phil Lamarr, Jae Lee, Brian Miller, Stephane Roux, and Vegas Power Girl!
Enjoy an exciting weekend full of exceptional guests and exhibitors, and engaging panels, at Long Beach Comic Con, Saturday, September 17 from 10:00 am – 7:00 pm and Sunday, September 18 from 10:00 am – 5:00 pm at the Long Beach Convention Center. The show opens to advance ticket holders at 9:30 AM on Saturday and 10AM on Sunday. Tickets are available now through the website: www.longbeachcomiccon.com.
Follow Long Beach Comic Con on Facebook and Twitter for the latest news and information.
###
ABOUT LONG BEACH COMIC CON: Long Beach Comic Con is an annual event held at the Long Beach Convention Center that celebrates comic books and pop culture and showcases the exceptional works of talented writers, artists, illustrators and creators of all types of pop culture. At Long Beach Comic Con, you'll find exhibitors promoting and selling all types of related products, as well as entertaining and educational programs for all ages, guest signings and meet & greet sessions with celebrities. Long Beach Comic Con is a MAD Event Management, LLC production. To learn more and purchase tickets, please visit www.longbeachcomiccon.com.
AMC released today a teaser image of "The Walking Dead" character Negan, played by Jeffrey Dean Morgan, along with his weapon of choice, "Lucille," a baseball bat wrapped in barbed wire. The iconic villain from Robert Kirkman's graphic novel is set to make his debut in the show's highly-anticipated season six finale this Sunday at 9:00 p.m. ET/PT on AMC.
Press Release:
Boston Comic Con is excited to announce two incredibly rare appearances by superstar creators Sam Kieth and John Cassaday! They will both be available to meet fans and sign comics on Friday August 12 and Saturday August 13.
Sam Kieth is best known for his creator-owned titles The Maxx and Zero Girl and holds the distinction of co-creating The Sandman alongside writer Neil Gaiman. The Maxx was also adapted into an animated television series for MTV. Other notable work includes Four Women, Ojo, Batman, Lobo, and Wolverine/Hulk and many more titles. This is Kieth's first East Coast appearance in over a decade!
John Cassaday is a fan-favorite artist with acclaimed runs on Planetary, Captain America, Astonishing X-Men, and most recently Marvel's new Star Wars series. He has worked for every major publisher and drawn covers for titles including Batman, Superman, The Lone Ranger, Avengers, Spider-Man and more. Additionally, Cassaday has provided conceptual art for the feature film adaptation of Watchmen and directed an episode of Joss Whedon's Dollhouse.
These are two stellar additions to a guest list already filled with exceptional talent including Arthur Adams, Mike & Laura Allred, Greg Capullo, Jim Cheung, Amanda Conner, Darwyn Cooke, Terry Dodson, Phil Jimenez, Erik Larsen, Jae Lee, Jimmy Palmiotti, Mark Waid, Marv Wolfman, Bernie Wrightson, and many more. No comic fan will want to miss out on this opportunity!
Tickets are on-sale now at the link!
About Boston Comic Con:
The Boston Comic Con is a 100% independently run comic book show committed to bringing the biggest and best comic creators to New England. Run by fans for fans, Boston Comic Con is not affiliated with any other convention tour or corporate interests. Hosting over 120,000 square feet of vendors selling comic books, toys, posters, trading cards, and other pop culture memorabilia, this is a destination event for geeks of any stripe. This year's convention will be held Friday August 12th, Saturday August 13th, and Sunday August 14th at the Seaport World Trade Center, 200 Seaport Blvd, Boston, MA 02210. For more information please go to our website at www.bostoncomiccon.com and follow us on Twitter (@BostonComicCon) and Facebook!