Press Release- The Paley Center for Media today announced the full lineup of honorees for their 31st annual ultimate TV fan festival, PALEYFEST: The William S. Paley Television Festival, marking the biggest festival to date. Citi is the Official Card of PALEYFEST 2014, which will take place at the Dolby Theatre at Hollywood & Highland, March 13-28, 2014. The latest events to join the lineup include aLost: 10th Anniversary Reunion, Orange Is the New Black,How I Met Your Mother, Parks and Recreation, Sleepy Hollow,Mad Men, The Vampire Diaries & The Originals (which will be celebrated in a joint two-panel event featuring both series),Marvel's Agents of S.H.I.E.L.D., Masters of Sex, The Mindy Project,Community (back for an unprecedented 5th session due to popular demand), andVeep. These series will join previously announced honorees: Veronica Mars, the PALEYFEST opening night presentation, Pretty Little Liars, and American Horror Story: Coven, which will close out the two-week celebration of great TV.
"With this amazing mix of new shows, returning favorites, and two high-profile cast reunions,PALEYFEST 2014 will be a must-attend event for TV fans who attend every year from all over the world," said Pat Mitchell, the president and CEO of The Paley Center for Media, "The caliber of talent participating in PALEYFEST this year is absolutely unrivaled in the industry and we hope fans will not only have a great time interacting with the casts and creators, but will also learn about how their favorite shows get made."
The full schedule is as follows:
Thursday, March 13: Opening Night Presentation:Veronica Mars Reunion (7:00 pm)
Friday, March 14: Orange Is the New Black (7:00 pm)
Saturday, March 15: How I Met Your Mother Farewell (7:00 pm)
Sunday, March 16: Pretty Little Liars (1:00 pm Matinee Presentation)
Sunday, March 16: Lost: 10th Anniversary Reunion (7:00 pm)
Tuesday, March 18: Parks and Recreation (7:00 pm)
Wednesday, March 19: Sleepy Hollow (7:00 pm)
Friday, March 21: Mad Men (7:00 pm)
Saturday, March 22: The Vampire Diaries & The Originals  (7:00 pm)
Sunday, March 23: Marvel's Agents of S.H.I.E.L.D. (1:00 pm Matinee Presentation)
Monday, March 24: Masters of Sex (7:00 pm)
Tuesday, March 25: The Mindy Project  (7:00 pm)
Wednesday, March 26:Community (7:00 pm)
Thursday, March 27:Veep (7:00 pm)
Friday, March 28: Closing Night Presentation:  American Horror Story:Coven (7:00 pm)
Citi is the Official Card ofPALEYFEST and Citi cardmembers have special presale access to PALEYFEST events. Additional details can be found at www.citiprivatepass.com.
"Citi cardmembers have a real affinity for entertainment, and we are focused on delivering the ultimate experiences for fans," said Jennifer Breithaupt, SVP of Entertainment Marketing, Citi. "We look forward to providing Citi cardmembers early access to tickets for this terrific festival, which will celebrate some of the most loved programs and provide unique opportunities to see their favorite stars off-screen and in person."
PaleyFest.org, the Festival's official website, will continue to serve as the destination for ongoing PaleyFest announcements, and the portal to content including photos and video clips from Festival events both current and classic, Festival merchandise, and ticket sales. Special PaleyFest 2014 multievent ticket passes will go on sale to Paley Center members on Saturday, January 11, and to the general public on Monday, January 13. Individual event tickets will go on sale to Paley Center Supporting Members on Thursday, January 16, to general members on the 17th, and to the public on Sunday, January 19 via www.paleyfest.org and the Festival's ticket provider: www.ticketmaster.com, and at (800) 745-3000. Tickets will also be available at the Dolby Theatre box office during the theater's regular business hours.  Fans are invited to follow @paleycenter and #PaleyFest on Twitter for immediate announcements and live tweeting from the events.
Over the past thirty years, PaleyFest has become a destination event for the worldwide community of television fans who gather each year to connect with the talent, from the stars to the creative teams of the shows,during interactive panel sessions and premiere screenings. The Festival benefits The Paley Center for Media's preservation and archival digitization efforts, and its ongoing mission to explore the significant impact of media on our culture and society. The Paley Center for Media is home to one of the world's foremost publically accessible archives of television, radio, and new media content, nearly 150,000 programs and advertisements spanning the history of media.
About The Paley Center for Media:
The Paley Center for Media, with locations in New York and Los Angeles, leads the discussion about the cultural, creative, and social significance of television, radio, and emerging platforms for the professional community and media-interested public. For more information, please visit www.paleycenter.org.
About the Citi Private Pass Program:
Through the Citi Private Pass program, Citi cardmembers enjoy access to more than 10,000 events each year across music, sports, dining, comedy and family entertainment. These experiences range from preferred tickets and early access to top concert tours and sporting events to curated special events such as youth clinics with sports heroes, and VIP concert experiences including pre-show performances and Q&A.
Press Release:
The End of an Era
All things come to pass. So too, do all licensed deals. I am sad to report that Disney, the new owner of Lucasfilm, has notified us here at Dark Horse of their intention to move the Star Wars publishing license to another of their recent acquisitions, Marvel Comics, beginning in 2015. This will end a partnership that has lasted more than two decades.
For those who are new to the industry, Dark Horse revolutionized the treatment of comics based on films. After a history of movie properties being poorly handled with little regard for execution and continuity, Dark Horse took a new approach, carefully choosing licenses and approaching them with excitement and creative energy. Our goal was to create sequels and prequels to the films we loved, paying careful attention to quality and detail, essentially treating those films as though they were our own. Star Wars has been the crown jewel of this approach. We began chasing the title as far back as 1989, and with the launch of Tom Veitch and Cam Kennedy's Dark Empire, a new era in comics was born. I'm not ashamed to admit that we were Star Wars geeks, and we have been determined to spare neither effort nor expense in the pursuit of excellence.
It is ironic that this announcement comes at a time when Dark Horse is experiencing its most successful year ever. For obvious reasons, we have prepared for this eventuality by finding new and exciting projects to place on our schedule for 2015 and beyond. Will they take the place of Star Wars? That's a tall order, but we will do our best to make that happen. In the meantime, 2014 may be our last year at the helm of the Star Wars comics franchise, but we plan to make it a memorable one. We know that fans of the franchise will expect no less. The Force is with us still.
Mike Richardson
About Dark Horse
Founded in 1986 by Mike Richardson, Dark Horse Comics has proven to be a solid example of how integrity and innovation can help broaden a unique storytelling medium and establish a small, homegrown company as an industry giant. The company is known for the progressive and creator-friendly atmosphere it provides for writers and artists. In addition to publishing comics from top talent such as Frank Miller, Mike Mignola, Neil Gaiman, Brian Wood, Gerard Way, Geof Darrow, Guillermo Del Toro and comics legends such as Will Eisner, Neal Adams, and Jim Steranko, Dark Horse has developed its own successful properties such as The Mask, Ghost, Captain Midnight, and X. Its successful line of comics, books, and products based on popular properties includes Star Wars, Mass Effect, Buffy the Vampire Slayer, Aliens, Conan, Avatar: The Last Airbender, Halo, Serenity, The Legend of Zelda, Game of Thrones and Domo. Today Dark Horse Comics is the largest independent comic book publisher in the US and is recognized as one of the world's leading publishers of both creator-owned content and licensed comics material.
We are thrilled to be able to offer you the chance to win a Blu-ray Combo Pack of Marvel's Iron Man & Hulk: Heroes United. Not only do you get the Blu-ray Combo Pack, you also get an exclusive Iron Man MiniMate. And…we will be awarding this prize to not one but three lucky winners!
In Iron Man & Hulk: Heroes United, Iron Man and Hulk team up to save the Earth from its greatest threat yet! Featuring the voices of Adrian Pasdar (TV's "Heroes," "Marvel's Ultimate Spider-Man") as Iron Man and Fred Tatasciore (TV's "Marvel's Hulk and the Agents of S.M.A.S.H.," "Marvel's Ultimate Spider-Man") as Hulk.
Lionsgate/Summit is featuring Twilight star Kellan Lutz in THE LEGEND OF HERCULES and is providing us with an autographed poster to giveaway.
Check out the interactive movie poster and trailer below and scroll down for your opportunity to enter the contest.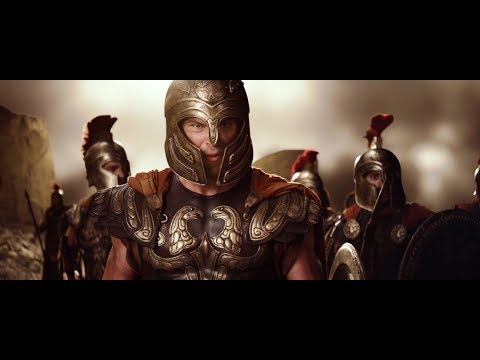 In the epic origin story THE LEGEND OF HERCULES, Kellan Lutz stars as the mythical Greek hero — the son of Zeus, a half-god, half-man blessed with extraordinary strength. Betrayed by his stepfather, the King, and exiled and sold into slavery because of a forbidden love, Hercules must use his formidable powers to fight his way back to his rightful kingdom. Through harrowing battles and gladiator-arena death matches, Hercules embarks on a legendary odyssey to overthrow the King and restore peace to the land.
In theaters & 3D nationwide on January 10, 2014.
http://Hercules3DMovie.com
http://Facebook.com/Hercules3D
http://Twitter.com/Hercules3D
http://herculesmovie.tumblr.com/
Each household is only eligible to win ONE Autographed Poster via blog reviews and giveaways. Only one entrant per mailing address per giveaway. If you have won the same prize on another blog, you will not be eligible to win it again. Winner is subject to eligibility verification.
The prize will be sent via FedEx or USPS. No P.O. Boxes please.
Press Release:
The Walt Disney Co. (NYSE: DIS) and Netflix Inc. (NASDAQ: NFLX) today announced an unprecedented deal for Marvel TV to bring multiple original series of live-action adventures of four of Marvel's most popular characters exclusively to the world's leading Internet TV Network beginning in 2015. This pioneering agreement calls for Marvel to develop four serialized programs leading to a mini-series programming event.
Led by a series focused on "Daredevil," followed by "Jessica Jones," "Iron Fist" and "Luke Cage," the epic will unfold over multiple years of original programming, taking Netflix members deep into the gritty world of heroes and villains of Hell's Kitchen, New York. Netflix has committed to a minimum of four, thirteen episodes series and a culminating Marvel's "The Defenders" mini-series event that reimagines a dream team of self-sacrificing, heroic characters.
Produced by Marvel Television in association with ABC Television Studios, this groundbreaking deal is Marvel's most ambitious foray yet into live-action TV storytelling.
"This deal is unparalleled in its scope and size, and reinforces our commitment to deliver Marvel's brand, content and characters across all platforms of storytelling. Netflix offers an incredible platform for the kind of rich storytelling that is Marvel's specialty," said Alan Fine, President of Marvel Entertainment. "This serialized epic expands the narrative possibilities of on-demand television and gives fans the flexibility to immerse themselves how and when they want in what's sure to be a thrilling and engaging adventure."
"Marvel's movies, such as 'Iron Man' and 'Marvel's The Avengers,' are huge favorites on our service around the world. Like Disney, Marvel is a known and loved brand that travels," said Netflix Chief Content Officer Ted Sarandos. "With 'House of Cards' and our other original series, we have pioneered new approaches to storytelling and to global distribution and we're thrilled to be working with Disney and Marvel to take our brand of television to new levels with a creative project of this magnitude."
This new original TV deal follows last year's landmark movie distribution deal through which, beginning with 2016 theatrically released feature films, Netflix will be the exclusive U.S. subscription television service for first-run, live-action and animated movies from the Walt Disney Studios, including titles from Disney, Walt Disney Animation Studios, Pixar Animation Studios, Marvel Studios, Disneynature and Lucasfilm. Netflix members can currently enjoy a wide range of Disney, ABC TV and Disney Channel films and shows across the 41 countries where Netflix operates.
About The Walt Disney Company
The Walt Disney Company, together with its subsidiaries and affiliates, is a leading diversified international entertainment and media enterprise with five business segments: media networks, parks and resorts, studio entertainment, consumer products and interactive media. Disney is a Dow 30 company and had annual revenues of $42.3 billion in its Fiscal Year 2012.
About Netflix
Netflix is the world's leading Internet television network with over 40 million members in more than 40 countries enjoying more than one billion hours of TV shows and movies per month, including original series. For one low monthly price, Netflix members can watch as much as they want, anytime, anywhere, on nearly any Internet-connected screen. Members can play, pause and resume watching, all without commercials or commitments.
It's here! The first full-length trailer for X-Men: Days of Future Past. Directed by Bryan Singer, the new movie blends the casts of the previous X-Men movies into one.
THIS. This is the best marching band halftime show I have ever seen.
Via Lionsgate:
During the pivotal Game 4 of the World Series, Lionsgate premiered the final, epic trailer for the most anticipated film of the year, THE HUNGER GAMES: CATCHING FIRE! Past victors are forced to battle again in the 75th Annual Hunger Games – Panem's 3rd Quarter Quell. Check out the FINAL trailer NOW to get your first extended look inside the Quarter Quell arena!
Don't forget, tickets for the MUST SEE movie are on sale NOW! TICKETS AVAILABLE NOW on Fandango and MovieTickets.com! You can purchase tickets for showtimes starting at 8PM on Thursday, November 21st, as well as for a special double feature screening of the blockbuster franchise! Start your night off by watching THE HUNGER GAMES immediately followed by THE HUNGER GAMES: CATCHING FIRE!!
Remember, as an added bonus to buying your tickets early from either Fandango OR MovieTickets.com, you will receive an exclusive free download of Phantogram's 'Lights,' from the upcoming soundtrack. When you buy your tickets off of Fandango, you'll also be entered into a THE HUNGER GAMES: CATCHING FIRE Sweepstakes! Buy your tickets TODAY for your chance to win!
THE HUNGER GAMES: CATCHING FIRE opens nationwide November 22, 2013! Buy your tickets TODAY!
Based on a true story, the movie tells the horrifying account of how famed paranormal investigators Ed and Lorraine Warren were summoned to help a family terrorized by a dark presence in a secluded farmhouse which they recently bought. In fighting this powerful demonic being, the Warrens find themselves in the middle of the most terrifying case of their lives!
5 Things to Know Before You Watch The Conjuring: Interactive GIFs! – Move your mouse across the GIFs to control them and read the freaky facts to prepare for the scariest movie of the year!
1) The Conjuring is directed by the acclaimed James Wan, the Australian-born director of the fright-fests Insidious and the Saw series. His Twitter handle is @CreepyPuppet. Say no more.

2) The Conjuring has been given an "R" rating by the MPAA. Not because of blood, gore, or violence, but simply because it's just so scary from start to finish!

3) The Conjuring's cast and crew experienced creepy events during filming. Scratches appeared out of nowhere on Vera Farmiga's computer soon after she agreed to act in the movie, the crew were routinely woken by something in the "witching hour" between 3 and 4AM, and the real-life Carolyn Perron fell and broke her hip while visiting the set.

4) The Rhode Island farmhouse where The Conjuring is set once belonged to an accused witch, Bathsheba, who tried to sacrifice her children to the devil and killed herself in 1863.

5) Hold your applause! The Conjuring will make you terrified to clap! Whether it's playing a traditional game of hide-and-seek by following the clapping sounds like the mother and daughter in the movie, or being terrorized by ghostly claps in different rooms of the haunted farmhouse, these claps throughout the movie will give you the creeps!

Ready to enter the contest to win the Blu-ray?


Each household is only eligible to win 1 The Conjuring Blu-ray via blog reviews and giveaways. Only one entrant per mailing address per giveaway. If you have won the same prize on another blog, you will not be eligible to win it again. Winner is subject to eligibility verification.
The Hero Initiative has listed the auctions for this year's Wake Up and Draw, an annual event created in tribute to Jack "The King" Kirby on his birthday! There is plenty of great artwork to bid on including pieces by Alan Davis (see above), Bart Sears, Chris Moreno, Cully Hamner, Darick Robertson, Fred Hembeck, Gene Ha, Grace Allison, and many more! Get some fantastic art and contribute to charity all at once! Click the link to Comic Art Fans auction page to bid!