Press Release:
The most amazing artists in the world have come together to celebrate thirty years of Stan Sakai's marvelous samurai rabbit saga, Usagi Yojimbo, in a new oversized hardcover benefit book: The Sakai Project: Artists Celebrate Thirty Years of "Usagi Yojimbo"!
"It has been an absolute pleasure publishing Stan's work over the years, and recently collaborating with him directly on 47 Ronin," said Dark Horse's president and founder, Mike Richardson. "With the thirtieth anniversary of his most beloved creation, Usagi, and in a time of need for Stan and his family, we are honored to publish this tribute to Stan and his work. We are donating all of the proceeds to Stan and his wife, Sharon. We hope you will join us in honoring one of the comics industry's shining lights."
The participating artists bring their own interpretations and their own styles to the subject, making this book a one-of-a-kind treasure.
The Sakai Project is produced in association with the Comic Art Professional Society (CAPS). All proceeds from this book will go to Stan and Sharon Sakai.
ADAM HUGHES | ALAIN MAURICET | ALEX MALEEV | ALLISON SOHN | ANDY GRENEN | ARTHUR ADAMS | BATTON LASH | BILL MORRISON | BRIAN CHING & MICHAEL ATIYEH | BRIAN MICHAEL BENDIS | CARLOS D'ANDA & GABE ELTAEB | CHRIS SCALF | DAN PANOSIAN | DAVE GIBBONS | DAVID MACK | DOUG WHEATLEY | EDGAR DELGADO | ERIC POWELL | GABRIEL HARDMAN | GEOF DARROW | HOWARD CHAYKIN | JAN DUURSEMA | JEFF SMITH | JOYCE CHIN | MARK CRILLEY | MATT GROENING | MATT WAGNER | MICHAEL ALLRED | MICHAEL AVON OEMING | MICHAEL GOLDEN | MIKE KUNKEL | MIKE MIGNOLA | OSCAR MARTIN | PAUL GULACY | PAUL RENAUD | PHIL YEH | RICHARD CORBEN | SCOTT SHAW | SERGIO ARAGONÉS | STEPHANIE GLADDEN | TIM SALE | TOM MANDRAKE | TOM RICHMOND | WALTER SIMONSON | WILLIAM STOUT | & MORE!
Industry professionals, Dark Horse encourages your participation! The deadline for art submissions is February 20, 2014. For technical specifications and other information, e-mail Dark Horse at sakaiproject@darkhorse.com.
The Sakai Project will be released on July 23. Pre-order with your local comics retailer.
About Dark Horse
Founded in 1986 by Mike Richardson, Dark Horse Comics has proven to be a solid example of how integrity and innovation can help broaden a unique storytelling medium and establish a small, homegrown company as an industry giant. The company is known for the progressive and creator-friendly atmosphere it provides for writers and artists. In addition to publishing comics from top talent, such as Frank Miller, Mike Mignola, Neil Gaiman, Brian Wood, Gerard Way, Felicia Day, and Guillermo del Toro, and comics legends, such as Will Eisner, Neal Adams, and Jim Steranko, Dark Horse has developed its own successful properties, such as The Mask, Ghost, Timecop, and SpyBoy. Its successful line of comics and products based on popular properties includes Star Wars, Mass Effect, Buffy the Vampire Slayer, Aliens, Conan, EVE Online, Halo, Serenity, Game of Thrones, and Domo. Today Dark Horse Comics is the largest independent comic book publisher in the US and is recognized as one of the world's leading publishers of both creator-owned content and licensed comics material.
Transformers Prime: Ultimate Bumblebee DVD featuring action-packed Bumblebee animated adventures!
Coming to DVD February 25, 2014
I was 10 years old when Hasbro brought the Transformers to life. A true 'Generation One' kid, I still know every word to the original cartoon theme song. I remember the excitement I felt when assembling a new action figure, and the devastation of being handed a Gobot. Oh, the horror! Having mixed feelings about the recent big screen film franchise, and hoping to revisit a bit of my youth, I jumped at the opportunity to review Transformers Prime: Ultimate Bumblebee.
Here is the official lowdown on this new DVD:
"Spring into action with BUMBLEBEE from Hasbro Studio's Emmy Award-winning series TRANSFORMERS PRIME! Beloved by kids and legions of fans worldwide, BUMBLEBEE is a dedicated warrior and a scout who serves as part of the elite squad lead by OPTIMUS PRIME. Though he may be one of the smallest and youngest of the TRANSFORMERS, don't let that fool you. Time and time again, this AUTOBOT proves that he has the bravery to fight for what is right and the tenacity to throw himself into action to battle against his opponents no matter where they appear."
The DVD is a collection of what they have deemed the "four best Bumblebee adventures from the Transformers Prime lore." Clearly, I had been out of the loop for quite some time. Lore? Canon? I've missed so much! I decided to watch all four episodes first, and then I did some research in order to catch up on the many incarnations the Transformers have had since last I watched. I have to say, I enjoyed it more than I expected to. For an animated series seemingly targeted at kids, the action sequences were fairly on target for an adult audience. With so many SAT words and tech terms being tossed about, even the show's dialogue seems to favor a more mature audience. I am absolutely okay with that. Kids can still follow along, maybe not understanding every joke, but worst case scenario they stand to expand their vocabularies.
Visually, for its time (the series began its run in 2010) Transformers Prime is remarkable. The CGI allowed for seamless transformations of the Autobots and Decepticons, morphing them instantly into their alter-ego vehicles and planes. Light and shadow reflected off of their metal exteriors just as you imagine it should. The CGI truly brings the cartoon to life, giving them "eyebrows", so to speak, in order to show more emotion in their facial expressions. At times, it felt more like watching an actual movie than a weekly animated series. This is certainly not the Transformers of my youth!
One complaint? Well, it's not so much a complaint as it is a personal opinion: What is up with Arcee? I don't want to come off sounding like some sort of crazed feminist, but I had hoped enough years had passed to where we could stop sexually objectifying a machine. I'm glad they ditched her original pink and white color scheme, going instead with a sleek blue and black over chrome look. Facially, she resembles the rest of the Transformers a bit more now. She's pretty hard core. That is, until you realize that, once again, she has been given a teeny tiny waist line, conveniently colored breast plates, and so forth. Yes, they decided to make a female Transformer, but does she have to move so dainty and fluid. Her front cycle wheel always leaves her standing off-center towards one hip; a convenient way to accentuate her curves. Even Marilyn Monroe had one heel filed down to make her shoes uneven, resulting in her signature tail-wag as she walked. But, Arcee is a machine. I don't want her to be the Marilyn Monroe of motorcycles. I want her to be the Michelle Rodriguez of motorcycles! But, I digress.
The episodes in question all highlight the sympathetic and loveable, Bumblebee. Like many great fictional characters before him, Bumblebee represents what is good in all of us. You don't have to be the biggest or the strongest in order to be the bravest. In fact, you may not be perfect at all; Bumblebee has no voice, remember? But he serves as a reminder that strength overcomes all challenges. I can't believe I'm waxing philosophical about a Transformer. But, yes, after watching Transformers Prime: Ultimate Bumblebee, I can honestly say that I would rank him right up there with my other favorite underdogs: the Hobbits. All in all, I enjoyed viewing this collection. (Side note: As much as I get a kick out of the Transformers, I can't help but yell at the TV in frustration over how much was 'borrowed' from the Avengers. This goes back to the very inception of our Autobot friends. I understand that over time, all of Marvel has repeated itself, just as D.C. has done within their plane of existence. There has even been an Avengers/Transformers cross-over comic series. Tesseract vs. AllSpark. It's impossible for me to ignore the similarities between the Avengers movie and the, in my opinion much inferior, Transformers: Dark of the Moon. However, watching Ultimate Bumblebee has peaked my interest, and I am willing to give the weekly series the benefit of the doubt.)
As I mentioned, the story lines were more mature than I had anticipated, and they were delivered by a talented cast including Peter Cullen, Frank Welker, Josh Keaton, Jeffrey Combs (I could listen to him talk all day), Kevin Michael Richardson, Will Friedle, Sumalee Montano, Ernie Hudson (heck yeah!), Markie Post, and Steve Blum. Interestingly enough, on the series Transformers Prime, Cullen and Welker reprise the roles of Optimus Prime and Megatron, after having voiced the characters, respectively, in the series I grew up with from the 1980s.
On February 25, 2014, Shout! Factory Kids, in collaboration with Hasbro Studios, will release Transformers Prime: Ultimate Bumblebee Special DVD to Walmart stores everywhere. It will be available to own for an affordable price (MSRP $9.99) and if your kids like action–especially if they're Bumblebee fans, you may want to check it out. Transformers Prime, the animated series, airs on the HUB TV network; check your local listings if you are interested in keeping up with the show.
TRANSFORMERS PRIME: ULTIMATE BUMBLEBEE DVD features four action-packed Bumblebee adventures, including:
Masters and Students
Operation Bumblebee, Part 1
Operation Bumblebee, Part 2
Deadlock
About Hasbro Studios:
Hasbro Studios is the Los Angeles-based entertainment division of Hasbro, Inc. (NASDAQ:HAS). The studio is responsible for entertainment brand-driven storytelling for the company across television, film, commercial productions and short-form. It develops, produces and distributes TV shows based on Hasbro's world class brands, including TRANSFORMERS, MY LITTLE PONY, LITTLEST PET SHOP, and FAMILY GAME NIGHT. Many of these shows air on the Hub Network, a U.S. television network for kids and their families, that is a joint venture between Hasbro and Discovery Communications (NASDAQ: DISCA, DISCB, DISCK). Hasbro Studios shows can also be seen on networks in more than 180 territories globally. Since its formation in 2009, the studio has received seven Daytime Emmy wins and 16 nominations. On the film side, the studio is developing and producing a number of features based on Hasbro's brands, including TRANSFORMERS: AGE OF EXTINCTION (Paramount), G.I. Joe 3 (Paramount) and CANDY LAND (Sony). The studio team also oversees the production of commercials that feature Hasbro's brands as well as production of short-form content that can be seen on all of the major digital and social media platforms globally.
About Shout! Factory:
Shout! Factory, LLC is a diversified multi-platform entertainment company devoted to producing, uncovering, preserving and revitalizing the very best of pop culture. Founders Richard Foos, Bob Emmer and Garson Foos have spent their entire careers sharing their music, television and film favorites with discerning consumers the world over. Shout! Factory's DVD and Blue-Ray offerings serve up feature films, classic and contemporary TV series, animation, live music, and comedy specials in lavish packages crammed with extras. Shout's audio division boasts GRAMMY nominated "best of" compilations. In addition, Shout! Factory maintains a vast digital distribution network which delivers video and audio content to all the leading digital service providers in North America. Shout! Factory also owns and operates Timeless Media Group, Biograph Records, Majordomo Records, HighTone Records and Video Time Machine. These riches are the result of a creative acquisition mandate that has established the company as a hotbed of cultural preservation and commercial reinvention. Shout! Factory is based in Santa Monica, California.
See all your favorite Marvel Characters in a LIVE Stage Show!
Tour Dates and tickets now posted!
http://www.marveluniverselive.com
A note to all attendees and contest winners for the screening of Justice League: War at NYC's Paley Center:
The city is being battered with a powerful snowstorm, but not strong enough to withstand the Justice League … so the show will go on as planned.
However, many of those with RSVPs to attend are calling/writing to ask whether or not it will happen. It would be greatly appreciated, but your readers and myself, if you'd post some form of alert that states we will continue — and feature Christopher Gorham (the voice of Flash), producer James Tucker, director Jay Oliva, dialogue director Andrea Romano and character designer Phil Bourassa. Some very exclusive prizes will also be given away.
Stay warm and safe and enjoy the movie!
Press Release- The Paley Center for Media today announced the full lineup of honorees for their 31st annual ultimate TV fan festival, PALEYFEST: The William S. Paley Television Festival, marking the biggest festival to date. Citi is the Official Card of PALEYFEST 2014, which will take place at the Dolby Theatre at Hollywood & Highland, March 13-28, 2014. The latest events to join the lineup include aLost: 10th Anniversary Reunion, Orange Is the New Black,How I Met Your Mother, Parks and Recreation, Sleepy Hollow,Mad Men, The Vampire Diaries & The Originals (which will be celebrated in a joint two-panel event featuring both series),Marvel's Agents of S.H.I.E.L.D., Masters of Sex, The Mindy Project,Community (back for an unprecedented 5th session due to popular demand), andVeep. These series will join previously announced honorees: Veronica Mars, the PALEYFEST opening night presentation, Pretty Little Liars, and American Horror Story: Coven, which will close out the two-week celebration of great TV.
"With this amazing mix of new shows, returning favorites, and two high-profile cast reunions,PALEYFEST 2014 will be a must-attend event for TV fans who attend every year from all over the world," said Pat Mitchell, the president and CEO of The Paley Center for Media, "The caliber of talent participating in PALEYFEST this year is absolutely unrivaled in the industry and we hope fans will not only have a great time interacting with the casts and creators, but will also learn about how their favorite shows get made."
The full schedule is as follows:
Thursday, March 13: Opening Night Presentation:Veronica Mars Reunion (7:00 pm)
Friday, March 14: Orange Is the New Black (7:00 pm)
Saturday, March 15: How I Met Your Mother Farewell (7:00 pm)
Sunday, March 16: Pretty Little Liars (1:00 pm Matinee Presentation)
Sunday, March 16: Lost: 10th Anniversary Reunion (7:00 pm)
Tuesday, March 18: Parks and Recreation (7:00 pm)
Wednesday, March 19: Sleepy Hollow (7:00 pm)
Friday, March 21: Mad Men (7:00 pm)
Saturday, March 22: The Vampire Diaries & The Originals  (7:00 pm)
Sunday, March 23: Marvel's Agents of S.H.I.E.L.D. (1:00 pm Matinee Presentation)
Monday, March 24: Masters of Sex (7:00 pm)
Tuesday, March 25: The Mindy Project  (7:00 pm)
Wednesday, March 26:Community (7:00 pm)
Thursday, March 27:Veep (7:00 pm)
Friday, March 28: Closing Night Presentation:  American Horror Story:Coven (7:00 pm)
Citi is the Official Card ofPALEYFEST and Citi cardmembers have special presale access to PALEYFEST events. Additional details can be found at www.citiprivatepass.com.
"Citi cardmembers have a real affinity for entertainment, and we are focused on delivering the ultimate experiences for fans," said Jennifer Breithaupt, SVP of Entertainment Marketing, Citi. "We look forward to providing Citi cardmembers early access to tickets for this terrific festival, which will celebrate some of the most loved programs and provide unique opportunities to see their favorite stars off-screen and in person."
PaleyFest.org, the Festival's official website, will continue to serve as the destination for ongoing PaleyFest announcements, and the portal to content including photos and video clips from Festival events both current and classic, Festival merchandise, and ticket sales. Special PaleyFest 2014 multievent ticket passes will go on sale to Paley Center members on Saturday, January 11, and to the general public on Monday, January 13. Individual event tickets will go on sale to Paley Center Supporting Members on Thursday, January 16, to general members on the 17th, and to the public on Sunday, January 19 via www.paleyfest.org and the Festival's ticket provider: www.ticketmaster.com, and at (800) 745-3000. Tickets will also be available at the Dolby Theatre box office during the theater's regular business hours.  Fans are invited to follow @paleycenter and #PaleyFest on Twitter for immediate announcements and live tweeting from the events.
Over the past thirty years, PaleyFest has become a destination event for the worldwide community of television fans who gather each year to connect with the talent, from the stars to the creative teams of the shows,during interactive panel sessions and premiere screenings. The Festival benefits The Paley Center for Media's preservation and archival digitization efforts, and its ongoing mission to explore the significant impact of media on our culture and society. The Paley Center for Media is home to one of the world's foremost publically accessible archives of television, radio, and new media content, nearly 150,000 programs and advertisements spanning the history of media.
About The Paley Center for Media:
The Paley Center for Media, with locations in New York and Los Angeles, leads the discussion about the cultural, creative, and social significance of television, radio, and emerging platforms for the professional community and media-interested public. For more information, please visit www.paleycenter.org.
About the Citi Private Pass Program:
Through the Citi Private Pass program, Citi cardmembers enjoy access to more than 10,000 events each year across music, sports, dining, comedy and family entertainment. These experiences range from preferred tickets and early access to top concert tours and sporting events to curated special events such as youth clinics with sports heroes, and VIP concert experiences including pre-show performances and Q&A.
Press Release:
The End of an Era
All things come to pass. So too, do all licensed deals. I am sad to report that Disney, the new owner of Lucasfilm, has notified us here at Dark Horse of their intention to move the Star Wars publishing license to another of their recent acquisitions, Marvel Comics, beginning in 2015. This will end a partnership that has lasted more than two decades.
For those who are new to the industry, Dark Horse revolutionized the treatment of comics based on films. After a history of movie properties being poorly handled with little regard for execution and continuity, Dark Horse took a new approach, carefully choosing licenses and approaching them with excitement and creative energy. Our goal was to create sequels and prequels to the films we loved, paying careful attention to quality and detail, essentially treating those films as though they were our own. Star Wars has been the crown jewel of this approach. We began chasing the title as far back as 1989, and with the launch of Tom Veitch and Cam Kennedy's Dark Empire, a new era in comics was born. I'm not ashamed to admit that we were Star Wars geeks, and we have been determined to spare neither effort nor expense in the pursuit of excellence.
It is ironic that this announcement comes at a time when Dark Horse is experiencing its most successful year ever. For obvious reasons, we have prepared for this eventuality by finding new and exciting projects to place on our schedule for 2015 and beyond. Will they take the place of Star Wars? That's a tall order, but we will do our best to make that happen. In the meantime, 2014 may be our last year at the helm of the Star Wars comics franchise, but we plan to make it a memorable one. We know that fans of the franchise will expect no less. The Force is with us still.
Mike Richardson
About Dark Horse
Founded in 1986 by Mike Richardson, Dark Horse Comics has proven to be a solid example of how integrity and innovation can help broaden a unique storytelling medium and establish a small, homegrown company as an industry giant. The company is known for the progressive and creator-friendly atmosphere it provides for writers and artists. In addition to publishing comics from top talent such as Frank Miller, Mike Mignola, Neil Gaiman, Brian Wood, Gerard Way, Geof Darrow, Guillermo Del Toro and comics legends such as Will Eisner, Neal Adams, and Jim Steranko, Dark Horse has developed its own successful properties such as The Mask, Ghost, Captain Midnight, and X. Its successful line of comics, books, and products based on popular properties includes Star Wars, Mass Effect, Buffy the Vampire Slayer, Aliens, Conan, Avatar: The Last Airbender, Halo, Serenity, The Legend of Zelda, Game of Thrones and Domo. Today Dark Horse Comics is the largest independent comic book publisher in the US and is recognized as one of the world's leading publishers of both creator-owned content and licensed comics material.
We are thrilled to be able to offer you the chance to win a Blu-ray Combo Pack of Marvel's Iron Man & Hulk: Heroes United. Not only do you get the Blu-ray Combo Pack, you also get an exclusive Iron Man MiniMate. And…we will be awarding this prize to not one but three lucky winners!
In Iron Man & Hulk: Heroes United, Iron Man and Hulk team up to save the Earth from its greatest threat yet! Featuring the voices of Adrian Pasdar (TV's "Heroes," "Marvel's Ultimate Spider-Man") as Iron Man and Fred Tatasciore (TV's "Marvel's Hulk and the Agents of S.M.A.S.H.," "Marvel's Ultimate Spider-Man") as Hulk.
Lionsgate/Summit is featuring Twilight star Kellan Lutz in THE LEGEND OF HERCULES and is providing us with an autographed poster to giveaway.
Check out the interactive movie poster and trailer below and scroll down for your opportunity to enter the contest.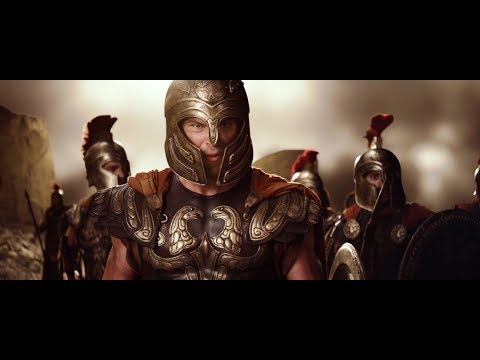 In the epic origin story THE LEGEND OF HERCULES, Kellan Lutz stars as the mythical Greek hero — the son of Zeus, a half-god, half-man blessed with extraordinary strength. Betrayed by his stepfather, the King, and exiled and sold into slavery because of a forbidden love, Hercules must use his formidable powers to fight his way back to his rightful kingdom. Through harrowing battles and gladiator-arena death matches, Hercules embarks on a legendary odyssey to overthrow the King and restore peace to the land.
In theaters & 3D nationwide on January 10, 2014.
http://Hercules3DMovie.com
http://Facebook.com/Hercules3D
http://Twitter.com/Hercules3D
http://herculesmovie.tumblr.com/
Each household is only eligible to win ONE Autographed Poster via blog reviews and giveaways. Only one entrant per mailing address per giveaway. If you have won the same prize on another blog, you will not be eligible to win it again. Winner is subject to eligibility verification.
The prize will be sent via FedEx or USPS. No P.O. Boxes please.
Press Release:
The Walt Disney Co. (NYSE: DIS) and Netflix Inc. (NASDAQ: NFLX) today announced an unprecedented deal for Marvel TV to bring multiple original series of live-action adventures of four of Marvel's most popular characters exclusively to the world's leading Internet TV Network beginning in 2015. This pioneering agreement calls for Marvel to develop four serialized programs leading to a mini-series programming event.
Led by a series focused on "Daredevil," followed by "Jessica Jones," "Iron Fist" and "Luke Cage," the epic will unfold over multiple years of original programming, taking Netflix members deep into the gritty world of heroes and villains of Hell's Kitchen, New York. Netflix has committed to a minimum of four, thirteen episodes series and a culminating Marvel's "The Defenders" mini-series event that reimagines a dream team of self-sacrificing, heroic characters.
Produced by Marvel Television in association with ABC Television Studios, this groundbreaking deal is Marvel's most ambitious foray yet into live-action TV storytelling.
"This deal is unparalleled in its scope and size, and reinforces our commitment to deliver Marvel's brand, content and characters across all platforms of storytelling. Netflix offers an incredible platform for the kind of rich storytelling that is Marvel's specialty," said Alan Fine, President of Marvel Entertainment. "This serialized epic expands the narrative possibilities of on-demand television and gives fans the flexibility to immerse themselves how and when they want in what's sure to be a thrilling and engaging adventure."
"Marvel's movies, such as 'Iron Man' and 'Marvel's The Avengers,' are huge favorites on our service around the world. Like Disney, Marvel is a known and loved brand that travels," said Netflix Chief Content Officer Ted Sarandos. "With 'House of Cards' and our other original series, we have pioneered new approaches to storytelling and to global distribution and we're thrilled to be working with Disney and Marvel to take our brand of television to new levels with a creative project of this magnitude."
This new original TV deal follows last year's landmark movie distribution deal through which, beginning with 2016 theatrically released feature films, Netflix will be the exclusive U.S. subscription television service for first-run, live-action and animated movies from the Walt Disney Studios, including titles from Disney, Walt Disney Animation Studios, Pixar Animation Studios, Marvel Studios, Disneynature and Lucasfilm. Netflix members can currently enjoy a wide range of Disney, ABC TV and Disney Channel films and shows across the 41 countries where Netflix operates.
About The Walt Disney Company
The Walt Disney Company, together with its subsidiaries and affiliates, is a leading diversified international entertainment and media enterprise with five business segments: media networks, parks and resorts, studio entertainment, consumer products and interactive media. Disney is a Dow 30 company and had annual revenues of $42.3 billion in its Fiscal Year 2012.
About Netflix
Netflix is the world's leading Internet television network with over 40 million members in more than 40 countries enjoying more than one billion hours of TV shows and movies per month, including original series. For one low monthly price, Netflix members can watch as much as they want, anytime, anywhere, on nearly any Internet-connected screen. Members can play, pause and resume watching, all without commercials or commitments.
It's here! The first full-length trailer for X-Men: Days of Future Past. Directed by Bryan Singer, the new movie blends the casts of the previous X-Men movies into one.