Press Release:
IDW Publishing is pleased to announce the relocation of their headquarters due to business expansion, in June 2015, as well as the opening of a groundbreaking new comic art gallery. The new offices and gallery will be located in former Navy barracks within the historic NTC in Liberty Station, which is nestled in the Point Loma community of San Diego.
The San Diego Comic Art Gallery will be a unique, new and dynamic space located within the IDW offices, designed to educate and engage the local San Diego community and the region of Southern California with the sequential comic book and graphic arts. The SDCAG will create a permanent home in San Diego as a showcase for this celebrated art form; already so pervasive in pop culture, thanks to the meteoric success of comic-based films, television and entertainment, and already so associated with the San Diego area, thanks to Comic-Con International. With a retail space, a gallery of original art from comics and animation, and actual working artists on the premises, the SDCAG is an entirely new kind of venture. Harry L. Katz, former Head Curator in the Prints and Photographs Division at the Library of Congress, has been named the curator of SDCAG.
Through events, author and artist appearances, art installations and celebrations, the SDCAG will become a destination to worldwide fans of the medium, and cement San Diego's status as a Capital of the comic arts, while becoming an integral part of the immediate community. The first installation will be an extensive showcase of the work of Kevin Eastman, co-creator of the Teenage Mutant Ninja Turtles, and local San Diego resident.
"We've been looking to make a move for a while. We've been expanding rapidly, and simply have run out of room. At the same time, we've been looking for a space that more accurately reflects who we are as a company. When we started talking with the NTC, it became evident immediately that this would be a perfect fit. And with the gallery, we're going to be able to show the community, and the world, just who IDW is. This move is the perfect next step in the evolution of our company." – Ted Adams, CEO & Publisher of IDW
"The NTC Foundation welcomes IDW Publishing and their creative team to the NTC Arts & Culture District at Liberty Station. Their new San Diego Comic Art Gallery will be a great addition to the numerous art galleries and museums already at NTC and we look forward to the creative collaborations ahead. We anticipate it will be a San Diego landmark destination for comic and animation art lovers from all over the world." – Alan Ziter, NTC Foundation Executive Director
Moving into a historic building has its unique challenges and is being made possible with the assistance of San Diego local area businesses such as Good & Roberts LLC and obrARCHITECTURE inc. Taking 18,344 square feet, IDW will now be the largest tenant in the already vibrant arts district.
After 15 years as a prominent part of the local business community, IDW Publishing is sure to be a more public presence with the move to NTC. The Grand Opening is scheduled for June 1, 2015.
Just released on Tuesday, Disney's classic animated film 101 Dalmatians is now available in on Blu-ray™, Digital HD, Disney Movies Anywhere, DVD and On-Demand. This new Diamond Edition includes several new bonus features.
I was supplied with a review copy and was very impressed. I wasn't sure how the animation would hold up in the Blu-ray format. I don't know if they did a lot of clean-up or not, but it was gorgeous!
Based on the 1956 book by Dodie Smith, the story of 101 Dalmatians still holds up. One of Disney's most fiendish villains, Cruella De Vil, loves fur coats and wants to make one made up of the skins of Dalmatian puppies. We find our way into the story first through songwriter Roger and his adult Dalmatian Pongo. Pongo sets about to find a mate for Roger and succeeds in bringing Roger together with Anita, an owner of a female Dalmatian Perdita. It's love all around, and Perdita soon gives birth to a little of pups. When Roger and Anita rebuff Cruella's offers to buy the puppies, she decides to not take no for an answer the excitement kicks in. At times, the movie might actually be a bit intense for the truly young as the puppies do encounter their share of peril.
Did you know that 101 Dalmatians was the highest grossing movie of 1961? Or that it was the first Disney animated film to use a contemporary setting? There is a lot of fascinating info in the bonus features. Traditionally, the animation process started with sketches by artists that were then inked over by other artists onto sheets of acetate. The making of 101 Dalmatians came at a critical time for the animation department after Sleeping Beauty failed to be a big money-maker. Looking for ways to cut costs, 101 Dalmatians became the first full-length animated movie to make extensive use of a Xerox machine to take the original sketches straight to the acetate sheets. Although that resulted in a lot of inkers losing their jobs, the primary artists were thrilled that their original drawings were being realized on the screen for the first time.
Here are some clips from the special features:
I definitely think that this package of 101 Dalmatians would make for a worthy addition to your collection.
Cast:                                      Rod Taylor (Inglorious Bastards, The Birds) as Pongo, J. Pat O'Malley (The Jungle Book, Alice in Wonderland) as Jasper and Betty Lou Gerson (The Fly, Cats Don't Dance) as Cruella de Vil
Producer:                   Walt Disney
Directors:                            Wolfgang Reitherman, Hamilton S. Luske and Clyde Geronimi
Writers:                               Story by Bill Peet. Based on the book "101 Dalmatians" by Dodie Smith
Release Date:                    February 10, 2015 (Direct Prebook: 12/16; Distributor Prebook: 12/30)
Product SKUs:                        Digital HD & SD, Blu-ray Combo Pack, Disney Movies Anywhere & On-Demand
New Bonus Features:            All New Short – The Further Adventures of Thunderbolt
Walt Disney Presents "The Best Doggoned Dog in the World" (1961 Version)
Lucky Dogs
DisneyView
Dalmatians 101: Hosted by Cameron Boyce (Disney Channel's "The Descendants")
Plus a Selection of Classic Bonus Features
Ratings:                                G in US & Canada (bonus materials are not rated)
Feature Run Time:          Approximately 79 Minutes
Aspect Ratio:                     1:33:1
Audio:                                  Blu-ray: 7.1 DTS-HDMA / 1.0 Dolby Digital (English); 5.1 DTS-HDHR (French) & 5.1 Dolby Digital (Spanish)
Languages:                         English, French and Spanish
Subtitles:                            English (ESL/SDH), French and Spanish
Social Media:
Stay connected with the latest news and information about "101 Dalmatians":
ABOUT DISNEY MOVIES ANYWHERE (DMA):
Disney Movies Anywhere (DMA) is a cloud-based digital movie service that offers a hassle-free way for consumers to buy, watch, and manage Disney digital content across platforms and devices via the easy-to-use DMA app or at DisneyMoviesAnywhere.com. A DMA-eligible digital title purchased from an iTunes-connected account or redeemed in DMA will be accessible in a user's DMA and iTunes lockers. There are currently over 400 films from Disney's rich history available through DMA for streaming and download, including Disney Branded Animation, Disney Live-Action, Pixar, and Marvel titles, along with exclusive, original content. For more information or to redeem Digital Copy codes to build your library and earn Disney Movie Rewards Points for digital purchases, visit http://www.disneymoviesanywhere.com.
ABOUT THE WALT DISNEY STUDIOS:
For 90 years, The Walt Disney Studios has been the foundation on which The Walt Disney Company was built. Today, the Studio brings quality movies, music and stage plays to consumers throughout the world. Feature films are released under the following banners: Disney, including Walt Disney Animation Studios and Pixar Animation Studios; Disneynature; Marvel Studios; Lucasfilm; and Touchstone Pictures, the banner under which live-action films from DreamWorks Studios are distributed. The Disney Music Group encompasses the Walt Disney Records and Hollywood Records labels, as well as Disney Music Publishing. The Disney Theatrical Group produces and licenses live events, including Disney on Broadway, Disney On Ice and Disney Live!
Check it out!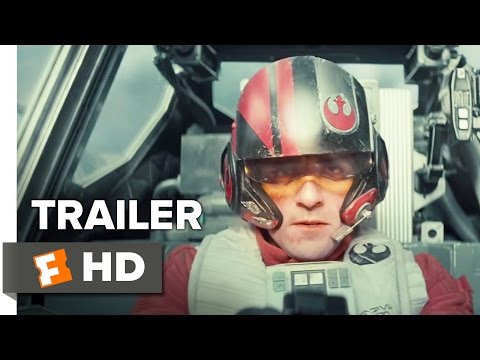 The trailer will be showing with every movie playing at these theaters over the weekend.
AZ PHOENIX HARKINS TEMPE MARKETPLACE
CA LOS ANGELES AMC CENTURY CITY
CA LOS ANGELES Indep EL CAPITAN
CA IRVINE REGAL SPECTRUM IRVINE 21
CA SAN FRANCISCO AMC METERON 16
CA SAN JOSE CINEMARK OAKRIDGE 20
CA SAN DIEGO REGAL MIRA MESA 18
CAN TORONTO CPX YOUNGE & DUNDAS
CAN VANCOUVER CPX RIVERPORT
CO DENVER AMC WESTMINSTER 24
DC WASH D.C AMC TYSONS CORNER 16
FL MIAMI CARMIKE PARISIAN 20
GA ATLANTA REGAL ATLANTIC STATION
IL CHICAGO REGAL CITY NORTH
MA BOSTON AMC BOSTON COMMONS 19
MI DETROIT CINEMARK SHOWCASE 20
MN MINNEAPOLIS AMC SOUTHDALE
MO KANSAS CITY AMC STUDIO 30
NY NEW YORK AMC LINCOLN SQUARE 12
NY NEW YORK REGAL UNION SQAURE
OH CLEVELAND CINEMARK CINEMARK 24
PA PHILADELPHIA REGAL WARRINGTON 22
TN NASHVILLE CARMIKE THOROUGHBRED 20
TN KNOXVILLE REGAL PINNACLE
TX DALLAS CINEMARK PLANO 20
TX HOSTON REGAL MARQ*E STADIUM 23
TX AUSTIN ALAMO ALAMO S LAMAR
UT SALT LAKE CITY CINEMARK CINEMARK 24 WJ
WA SEATTLE REGAL THORNTON PLACE 14
WI MILWAUKEE MARCUS BROOKFIELD 16
StarWars.com says, "Following this weekend, the tease can be seen in theaters around the world this December." Considering December begins on Monday, it's highly likely the trailer will also be distributed online next week
Check it out in all its glory!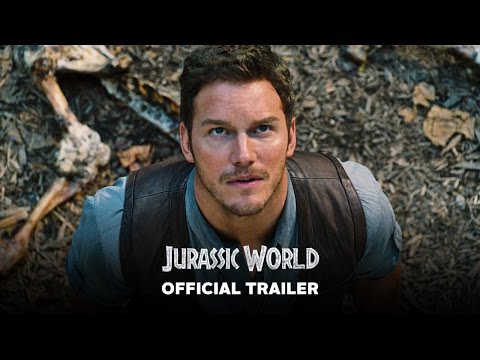 Via the official Star Wars Twitter
Here is a great interview with Orlando's Local 6 New station with MegaCon owners Beth Wildera and Christine Alger.
Learn how they made this into a HUGe Event in Orlando!
See the story with video HERE!
For more info on Megacon visit their website!
Life of Crime, the new caper comedy from legendary author Elmore Leonard starring Jennifer Aniston, Tim Robbins, Will Forte and Isla Fisher is coming to theaters, on demand and iTunes August 29th!
To celebrate the release, Life of Crime is supplying us with a $15 Fandango gift card to give away to one lucky reader!
About Life Of Crime
When a pair of low-level criminals kidnap the wife of a corrupt real-estate developer, they get both more and less than they bargained for in Life of Crime, a dark caper comedy based on legendary author Elmore Leonard's novel The Switch. Starring Jennifer Aniston, John Hawkes, yasiin bey, Mark Boone Junior, Isla Fisher, Will Forte and Tim Robbins, Life of Crime is packed with the outrageously eccentric characters, black comedy and unexpected twists that earned Leonard a reputation as one of America's sharpest and funniest crime writers.
Mickey Dawson (Jennifer Aniston), the wife of crooked real-estate developer Frank Dawson (Tim Robbins), is kidnapped by two common criminals (yasiin bey and Jon Hawkes), who intend to hold her for a $1 million ransom and extort her husband with inside information about his illegal business dealings. But Frank, who is holed up in the Bahamas with his mistress, decides he'd rather not get his wife back, setting off a sequence of double-crosses and plot twists that could only come from the mind of master storyteller Elmore Leonard.
Each household is only eligible to win $15 Fandango Gift Card via blog reviews and giveaways. Only one entrant per mailing address per giveaway. If you have won the same prize on another blog, you will not be eligible to win it again. Winner is subject to eligibility verification. The prize will be sent via FedEx or USPS. No P.O. Boxes please. U.S. only.
Transformers Cybertron: The Complete Series! Relive the Adventures of This Classic Animated TV Series in One Complete Set! Own This Collectible 7-DVD Set on August 5 2014 from Shout! Factory.
I have to admit, I was eagerly awaiting this series release from Shout! Factory. After reviewing the Armada and Energon series, the completionist in me was actually excited to see the arrival of this Transformers collection. Here is the scoop on Cybertron:
"This summer, relive some of the most astonishing classic action battles of ROBOTS IN DISGUISE and complete your home entertainment collection of the rare UNICRON Trilogy. In 2005, TRANSFORMERS fans were introduced to the animated series TRANSFORMERS CYBERTRON, the third installment of the rare UNICRON Trilogy–consisting of ARMADA, ENERGON and CYBERTRON. UNICRON has been defeated, but his destruction has created a black hole, which is threatening the AUTOBOTS' home world of CYBERTRON. It's up to OPTIMUS PRIME, his team of AUTOBOTS and their new human friends–Coby, Lori and Bud–to secure the four mystical Cyber Planet Keys, in order to destroy the black hole. Unfortunately, MEGATRON and the DECEPTICONS are always lurking. And if the Cyber Planet Keys fall into their hands, it could mean the end of life as we know it. The race is on!"
As I said of the Energon series, "None of the Transformers series have ever been perfect. It's all in what you choose to take away from the experience." That same philosophy applies when watching the Cybertron series. The CGI was on par with, if not slightly better than, its predecessor. I wish that they had developed the animation a little more, rather than reusing some of the same footage over and over for many of the transformation and fight sequences. But that is easily forgivable. Remember, He-Man was practically the same shots in every episode. If they can get away with it, so can the Transformers. But I digress. The English dubbing was greatly improved over previous efforts. I guess after the harsh criticisms that were received for the shortcomings of Armada and Energon, a little extra care was taken this go round. The noticeable efforts paid off.
As for the plot….meh. I mean, it's the Transformers. I wasn't wholly enthralled by the story lines of the previous two series, so why should this one be any different? It takes a few episodes for the story to really pick up. Then mid-series, Cybertron becomes somewhat repetitive with the racing (fans of the show will know what I'm talking about). Eventually, they get back on board with the original plot and the pace of the series really gains momentum. It's always fun to see fan favorites like Starscream, Galvatron and Wing Saber in action. And, who doesn't love it when Optimus Prime yells "Roll Out" to the Autobots?
All in all, Transformers Cybertron was exactly what you'd expect from a Transformers series. The show improved with each installment of the trilogy. Cybertron was a fun way to close out the Unicron epoch. Shout! Factory did a wonderful job putting these series together in a DVD collection any fan will enjoy. The Unicron series is a great way to introduce younger children to the wonderment that is the Transformers. All three installments have been reasonably priced and are an affordable way to expand your Transformers collection. Reviewing all three series has indeed been entertaining. Honestly, I would rather watch the Transformers Cybertron series over any of the Michael Bay films.
"On August 5, 2014, Shout! Factory, in collaboration with Hasbro Studios, will release TRANSFORMERS CYBERTRON: THE COMPLETE SERIES, featuring all action-packed episodes collected in one deluxe 7-DVD box set. Whether reliving the childhood memory or discovering this series for the first time, this is an essential home collection for every fan, collectors and entire family to complete their TRANSFORMERS home entertainment library. This complete series 7-DVD set is priced to own at $44.99 SRP."
About Hasbro Studios:
Hasbro Studios is the Los Angeles-based entertainment division of Hasbro, Inc. (NASDAQ:HAS). The studio is responsible for entertainment brand-driven storytelling for the company across television, film, commercial productions and short-form. It develops, produces and distributes TV shows based on Hasbro's world class brands, including TRANSFORMERS, MY LITTLE PONY, LITTLEST PET SHOP, and FAMILY GAME NIGHT. Many of these shows air on the Hub Network, a U.S. television network for kids and their families, that is a joint venture between Hasbro and Discovery Communications (NASDAQ: DISCA, DISCB, DISCK). Hasbro Studios shows can also be seen on networks in more than 180 territories globally. Since its formation in 2009, the studio has received seven Daytime Emmy wins and 16 nominations. On the film side, the studio is developing and producing a number of features based on Hasbro's brands, including TRANSFORMERS: AGE OF EXTINCTION (Paramount), G.I. Joe 3 (Paramount) and CANDY LAND (Sony). The studio team also oversees the production of commercials that feature Hasbro's brands as well as production of short-form content that can be seen on all of the major digital and social media platforms globally.
About Shout! Factory:
Shout! Factory, LLC is a diversified multi-platform entertainment company devoted to producing, uncovering, preserving and revitalizing the very best of pop culture. Founders Richard Foos, Bob Emmer and Garson Foos have spent their entire careers sharing their music, television and film favorites with discerning consumers the world over. Shout! Factory's DVD and Blue-Ray offerings serve up feature films, classic and contemporary TV series, animation, live music, and comedy specials in lavish packages crammed with extras. Shout's audio division boasts GRAMMY nominated "best of" compilations. In addition, Shout! Factory maintains a vast digital distribution network which delivers video and audio content to all the leading digital service providers in North America. Shout! Factory also owns and operates Timeless Media Group, Biograph Records, Majordomo Records, HighTone Records and Video Time Machine. These riches are the result of a creative acquisition mandate that has established the company as a hotbed of cultural preservation and commercial reinvention. Shout! Factory is based in Santa Monica, California.
On July 18th, prepare for Anarchy by checking out the "5 Things To Know Before You Watch The Purge: Anarchy" Interactive GIFs. Move your mouse across the GIFs to control the scene!
The New Founders of America invite you to celebrate your annual right to Purge. The Purge: Anarchy follows an unlikely group of five citizens who, over the course of the night, are hunted across the city in a kill-or-be-killed series of survival scenarios during the annual Purge.
#PurgeAnarchy
#UnitedWePurge
@universalhorror
http://universalhorrorfilms.tumblr.com/
https://www.facebook.com/thepurgemovie
Enter to Win The Purge: Anarchy Prize Pack Giveaway

We will give you an official The Purge: Anarchy Prize Pack to award to one lucky reader!
The Purge: Anarchy Prize Pack includes:
– The Purge: Anarchy Promo T-shirt (size L)
– The Purge: Anarchy Promo Flashlight
Each household is only eligible to win One (1) Purge Prize Pack via blog reviews and giveaways. Only one entrant per mailing address per giveaway. If you have won the same prize on another blog, you will not be eligible to win it again. Winner is subject to eligibility verification. Giveaway open to the U.S. only.
The prize will be sent via FedEx or USPS. No P.O. Boxes please. Prizes and promotional material are being supplied by Universal Pictures.