The Grandmaster Blu-ray and DVD Release Coming March 4 from Anchor Bay Entertainment and the Weinstein Company
There have been several films featuring Ip Man, the legendary martial artist, in recent years. Donnie Chen has played the Wing Chun master twice since 2008, a role he claims he will never reprise. Dennis To took a turn in the 2010 film The Legend Is Born—Ip Man, and before him, Yu Chenghui assumed the role in The Legend of Bruce Lee. Now comes The Grandmaster, released in China in 2013 and available this year in the U.S. thanks to the Weinstein Company.
Directed by Wong Kar-wai, a favorite of eastern and western film festivals, the movie is a taut epic—is that an oxymoron?—tracing Ip's life from the mid-1930s to his death in 1972. A master of the kung fu style known as Wing Chun (literally, "spring chant"), Ip, played with a humble confidence by Tony Leung, defeats Gong Yutian, a martial arts master from Northern China, in 1936, earning the distinction of Southern master. He also fights Gong's mysterious daughter, Gong Er—and loses.
The two stay in touch through letters until war drains Ip's fortune, kills two of his children, and forces him to Hong Kong in 1950 in search of work. He lands at a kung fu school, where he earns a job by out-fighting the headmaster. (In one of the few light moments, Ip asks the headmaster if he has eaten lunch. Yes, the headmaster says. Smiling slyly, Ip replies, "I did not want it to go to waste." A single blow later, the lunch makes its cameo.)
In Hong Kong, Ip reconnects with Gong Er, who has become a doctor. She tells him about her father, who was murdered by his Northern successor, Ma San, and her subsequent vengeance against Ma: she killed him by shoving him against a speeding train. The fight left her wounded, and she turned to opium in 1940, dying in 1952 from an apparent overdose. Ip focuses on his teaching after that, bringing Wing Chun many followers, "including," we learn in the movie's coda, "his most famous student, Bruce Lee," who appears for two seconds as a fuzzy-haired adolescent.
The Grandmaster is a gorgeous film, a study in cinematic detail. In a fight scene in the rain, for instance, the water dripping from the brim of Ip's hat is rendered in poetic close-up. The fight between Ip and Gong Er has the tenderness of foreplay, but other battles have some absurdities, such as when Ip and an opponent kick opposite sides of a rickshaw and crush it. This is the draw, however, of kung fu movies: stylized violence, no different from Die Hard or The Fast and the Furious, except using natural weapons, the hands and feet, instead of Uzis or 1969 Camaros. In these fantasy elements, Wong Kar-wai delivers.
Where he misfires is Ip's reunion with Gong Er: he makes it too compelling. There had been hints of friction between her father and his man Ma, and when she reveals what happened, we see the toll those events took. Zhang Ziyi, whom I had only ever seen in Rush Hour 2 as a remorseless assassin, shows us her range, making Gong Er not so tortured that she can't get stuff done (like taking out her father's killer). Compared to this bloodlust, Ip Man's wanderings provide little conflict.
In its sweep and cinematography, its pitch-perfect acting and thrilling, if occasionally risible, battle scenes, The Grandmaster is perhaps the best account of the life of Ip Man, a figure important to both eastern and western cultures.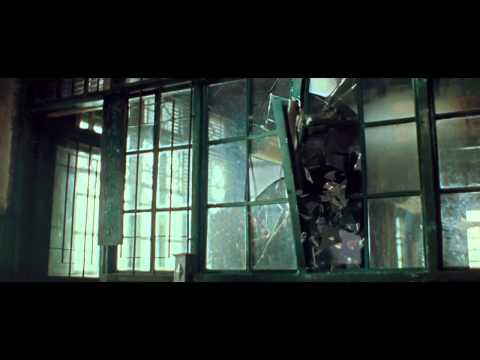 DVD Bonus Features include:
The Grandmaster: From Ip Man to Bruce Lee
A Conversation with Shannon Lee, Daughter of Bruce Lee
The Grandmaster Behind the Scenes
Wong Kar Wai's Journey Into Martial Arts
Focus on Fighting Styles
Recreating Imperial China
Tony Leung
Zhang Ziyi
Director Wong Kar Wai
What Makes a Martial Artist
The Grandmaster According to RZA
THE GRANDMASTER BLU-RAY™
Street date:                  March 4, 2014
Catalog #:                    BD61155
UPC:                            013132611556
Run time:                     108 Minutes
Rating:                         PG-13
SRP:                             $29.99
Format:                        Widescreen
Audio:                         5.1 DTSHD-MA
Languages:                Mandarin Chinese with English Subtitles, English, English Subtitles For The Deaf & Hearing Impaired & Spanish Subtitles
THE GRANDMASTER DVD
Street date:                 March 4, 2014
Catalog #:                   WC61154  
UPC:                           013132611549
Run time:                    108 Minutes
Rating:                        PG-13
SRP:                            $24.98
Format:                       Anamorphic Widescreen
Audio:                         Dolby Digital 5.1
Languages:                Mandarin Chinese with English Subtitles, English, English Subtitles For The Deaf & Hearing Impaired & Spanish Subtitles
Learn more about THE GRANDMASTER at: www.thegrandmasterfilm.com
About the Weinstein Company
The Weinstein Company (TWC) is a multimedia production and distribution company launched in October 2005 by Bob and Harvey Weinstein, the brothers who founded Miramax Films in 1979. TWC also encompasses Dimension Films, the genre label founded in 1993 by Bob Weinstein, which has released such popular franchises as SCREAM, SPY KIDS and SCARY MOVIE. Together TWC and Dimension Films have released a broad range of mainstream, genre and specialty films that have been commercial and critical successes.  TWC releases took home eight 2012 Academy Awards®, the most wins in the studio's history. The tally included Best Picture for Michel Hazanavicius's THE ARTIST and Best Documentary Feature for TJ Martin and Dan Lindsay's UNDEFEATED. THE ARTIST brought TWC its second consecutive Best Picture statuette following the 2011 win for Tom Hooper's THE KING'S SPEECH.
Since 2005, TWC and Dimension Films have released such films as GRINDHOUSE; 1408; I'M NOT THERE; THE GREAT DEBATERS; VICKY CRISTINA BARCELONA; THE READER; THE ROAD; HALLOWEEN; THE PAT TILLMAN STORY; PIRANHA 3D; INGLOURIOUS BASTERDS; A SINGLE MAN; BLUE VALENTINE; THE COMPANY MEN; MIRAL; SCRE4M; SUBMARINE; DIRTY GIRL; APOLLO 18; OUR IDIOT BROTHER; I DON'T KNOW HOW SHE DOES IT; SARAH'S KEY; SPY KIDS: ALL THE TIME IN THE WORLD IN 4D; MY WEEK WITH MARILYN; THE IRON LADY; W.E.; CORIOLANUS; UNDEFEATED; THE ARTIST; BULLY; THE INTOUCHABLES; LAWLESS; KILLING THEM SOFTLY; THE MASTER; SILVER LININGS PLAYBOOK; DJANGO UNCHAINED; QUARTET; ESCAPE FROM PLANET EARTH; DARK SKIES; THE SAPPHIRES; SCARY MOVIE 5; KON-TIKI; and UNFINISHED SONG. Currently in release are FRUITVALE STATION, LEE DANIELS' THE BUTLER, THE GRANDMASTER, SALINGER, 12-12-12, PHILOMENA, MANDELA: LONG WALK TO FREEDOM and AUGUST: OSAGE COUNTY. Upcoming releases include ONE CHANCE and VAMPIRE ACADEMY.
TWC is active in television production, led by former Miramax Films President of Production Meryl Poster. TWC is the studio behind such hit television series as the Emmy® nominated and Peabody Award winning reality series PROJECT RUNWAY and its spin-off series PROJECT RUNWAY ALL STARS and PROJECT ACCESSORY; the VH1 reality series MOB WIVES and its spin-off series MOB WIVES CHICAGO and BIG ANG; and the critically acclaimed scripted HBO comedy/crime series THE NO. 1 LADIES' DETECTIVE AGENCY which also received a Peabody Award. The company is in production on the upcoming TLC series WELCOME TO MYRTLE MANOR, the A&E series RODEO QUEENS, and the Lifetime reality competition show SUPERMARKET SUPERSTAR hosted by Stacy Keibler.  Among TWC's other projects in development for television are the martial-arts epic MARCO POLO for Starz, an untitled private eye procedural for FX, and THE NANNY DIARIES developed by ABC with a pilot by Amy Sherman Palladino.
About Anchor Bay Entertainment
Anchor Bay Entertainment is a leading home entertainment company.  Anchor Bay acquires and distributes feature films, original television programming including STARZ Original series, children's entertainment, anime (Manga Entertainment), fitness (Anchor Bay Fitness), sports, and other filmed entertainment on DVD and Blu-ray™ formats.  The company has long term distribution agreements in place for select programming with AMC Networks, RADiUS, and The Weinstein Company. Headquartered in Beverly Hills, CA, Anchor Bay Entertainment has offices in Troy, MI, as well as, Canada, the United Kingdom and Australia. Anchor Bay Entertainment www.anchorbayentertainment.com is a Starz (NASDAQ: STRZA, STRZB) business, www.starz.com.
Convention Scene is happy to team with Snickers Brand to bring you this latest contest. One luck winner will receive the Snickers Movie Prize Pack that includes a $15 Fandango gift card and 5 Snickers bars.
About Snickers Monster Satisfaction

Who hasn't felt like a rampaging menace at least once in their lives? Because let's face it, You're Not You When You're Hungry! Even Godzilla is a regular, cool guy who can hang with his friends, just watch out for that sudden spell of hunger! Check it out in the new Snickers commercial that will aired during the 86th Annual Academy Awards. Only SNICKERS – and its delicious blend of chocolate, peanuts, caramel and nougat – can provide #MONSTERSATISFACTION and tame the savage beast!
To celebrate the release of the new Snickers "You're Not You When You're Hungry" commercial, Snickers wants to hear about your most satisfying movie experience. So tweet with the #MONSTERSATISFACTION hashtag about that incredible first date, or the first time you saw your favorite movie of all time on the big screen.
This contest is sponsored by Snickers.
Rules: Each household is only eligible to win One (1) Snickers Movie Prize Pack containing 5 Snickers Bars and 1 $15 Fandango Gift Card via blog reviews and giveaways. Only one entrant per mailing address per giveaway. If you have won the same prize on another blog, you will not be eligible to win it again. Winner is subject to eligibility verification.
The prize will be sent via FedEx or USPS. No P.O. Boxes please.
Slugterra: Heroes of the Underground All-New DVD Collection from the Slugterra Animated Series Coming March 4, 2014 from Shout! Factory Kids and Nerd Corps Entertainment!

I had the opportunity this week to review a collection of Slugterra episodes. Having never heard of the show before, I thought it would be a good excuse to spend a morning watching cartoons. For the uninitiated, here is the official description that accompanied the DVD:
"Slugterra is an epic sci-fi comedy adventure set deep underground, where the ammo's alive and only the quick survive! In this luminous, high-tech, underground world, every cavern holds a new adventure, a new battle and weird little slugs to be discovered.
In this collection, join our hero Eli Shane, his gang of slugslingers, and his best slug buddy Burpy on their numerous adventures Whether they are thwarting a mad scientist, facing an Ice Ogre or questing after fabled treasure, Eli and the rest of Shane Gang prove they are ready to slug it out!"
Well, that sounds exciting, if not a little familiar, right?
I decided to do a little research in order to really understand what I was about to watch. Slugterra is a Canadian/American animated series that premiered on Disney XD Canada in September 2012, and on Disney XD in October of the same year. They've aired three seasons so far, and a Canadian film is slated for Spring 2014. Heroes of the Underground is the 4th volume in the Slugterra DVD collection series. The series has spawned numerous online games and tons of merchandise, mostly targeted at what I would guess to be boys aged 6-11.
The story itself is pretty formulaic. Our hero is Eli Shane, who was sent to the underground world of Slugterra at the age of 15, for what purpose I still do not know. Once there, Eli meets the standard cast of characters: the plucky girl, the gentle giant, and the comic relief. Together, they make up the Shane Gang. The resident villain is Dr. Thaddeus Blakk. In Eli's apparent quest to be the best slugslinger of them all, he will do battle with Dr. Blakk and his thugs, er, slugs, as well as duke it out with other slugslinging challengers.
The slugs in question are kind of cute, actually. There are nearly 50 types of named slugs throughout the series. Each one possesses a 'special power' such as Fire, Ice, Electricity, Water, Air, and so forth. Characters going into battle take their slug of choice, load it into what looks like a shotgun shell, and fire it from a larger blaster. Once they have been shot, the force of the blast causes the slug's power to take control, transforming it into a powerful force to be reckoned with. If you have been treating your slugs nicely and taking good care of them (letting them sleep in a tube sock on your bed like Eli) then the discharged slug will return to you, or at least to your home. If Dr. Blakk gets a hold of slugs, he uses 'dark water' to transform the slugs into Ghouls, of which there are 20 different types.
And….that's it. That's the entire point of the show.
I wish I could say more, but with the absence of a true story arch or semblance of a plot, it was a struggle to hold my attention.  The CGI looked really good. The landscape and look of the underground world and all of its caverns was actually beautifully designed. The animation of the characters and slugs themselves reminded me of the style Disney employed for the movie and TV series Lilo & Stitch. The show was a little darker than I expected, with regards to the violence. It had moments where it wanted to be the sort of show an adult could enjoy watching, while trying to maintain the expectations of a Disney children's series. And with the idea that characters must collect, train, and battle their slugs, it is hard not to make comparisons to the juggernaut that is Pokemon. Though, given the choice, I would take Slugterra over Pokemon in a heartbeat.
Ten minutes into the first episode and I was asking myself, "Wait. What am I watching?" But then again, what do I know? I am not a boy aged 6-11. Clearly, with everything that I have seen online, the series has a large and loyal fan base. Just because it didn't click with me doesn't mean it isn't the bees knees for someone else. After all, it definitely had enough action sequences to keep a young child entertained. And the slugs, with their funny expressions and awkward teeth, are sure to be all the rage for little girls of the same demographic. If slugs were that cute in real life, I might collect a few myself! Be sure to check out the Bonus features which include a 'Draw Your Own Slugs' segment. The kiddos will have fun with that one.
Get ready to Slug it Out on March 4, 1014 when Shout! Factory Kids in collaboration with Nerd Corps Entertainment, releases Slugterra: Heroes of the Underground 5-episode DVD collection.
Episodes Include:
Snowdance
Inheritance
A Distant Shore
The Journey Home
Roboslugs
DVD Bonus Features Include:
Drawing Your Own Slugs!
Slugisodes
About Nerd Corps Entertainment Inc.
Nerd Corps Entertainment is a privately held IP creation, development, production, and distribution company based in Vancouver, Canada, with offices in Toronto, Canada. The company's mandate is to produce stylistically innovative animated projects for television, online, and mobile based on a solid foundation of creative and exceptional storytelling. Working in a state-of-the-art studio with highly skilled artists and production staff, Nerd Corps' expertise in creative development and execution covers all aspects of property generation and management, from development and production to distribution, marketing, interactive and licensing. The studio's award-winning stable of productions includes original series Kate and Mim-Mim, Endangered Species, Slugterra, Storm Hawks, League of Super Evil and Rated A for Awesome, as well as Dragon Booster for Alliance Atlantis and Hot Wheels: Battle Force 5, Max Steel and Monster High for Mattel, Inc.
About Shout! Factory:
Shout! Factory, LLC is a diversified multi-platform entertainment company devoted to producing, uncovering, preserving and revitalizing the very best of pop culture. Founders Richard Foos, Bob Emmer and Garson Foos have spent their entire careers sharing their music, television and film favorites with discerning consumers the world over. Shout! Factory's DVD and Blue-Ray offerings serve up feature films, classic and contemporary TV series, animation, live music, and comedy specials in lavish packages crammed with extras. Shout's audio division boasts GRAMMY nominated "best of" compilations. In addition, Shout! Factory maintains a vast digital distribution network which delivers video and audio content to all the leading digital service providers in North America. Shout! Factory also owns and operates Timeless Media Group, Biograph Records, Majordomo Records, HighTone Records and Video Time Machine. These riches are the result of a creative acquisition mandate that has established the company as a hotbed of cultural preservation and commercial reinvention. Shout! Factory is based in Santa Monica, California.
**UPDATE** Auctions begin TODAY on eBay starting at 5PM PST/8PM EST at the link!!
Press Release:
CAPS TO LAUNCH ART AUCTION FEATURING ORIGINAL WORKS BY MATT GROENING, JACK DAVIS, MIKE MIGNOLA, J. SCOTT CAMPBELL, ADAM HUGHES AND HUNDREDS MORE TO BENEFIT FELLOW CARTOONIST STAN SAKAI AND FAMILY
On Thursday, March 6, 2014, Southern California's CAPS, the Comic Art Professional Society, will launch an ongoing series of eBay auctions of original comic art. Its goal is to raise funds for medical care for Sharon Sakai, the wife of respected cartoonist and longtime CAPS member Stan Sakai, creator of the samurai rabbit USAGI YOJIMBO. Sharon has been battling a debilitating brain tumor for some time; after an extended hospital stay and convalescence, she is currently at home, but her condition requires 24-hour care and medicine that costs more than the Sakai's insurance covers. 100% of the proceeds of these auctions will go directly to Stan and Sharon Sakai to help pay their ongoing medical expenses.
The CAPS auctions will be conducted through eBay.com beginning on Thursday, March 6, with a new set of auctions every following Thursday. Each auction, sold under the seller name of "CAPSauction", will be ten days in length with twenty to forty items in each set of auctions. The donations of original artwork and collectibles (including newly created art unique to this event, vintage comic book pages, comic strips, illustrations, animation art, limited edition statues, and IDW Artist's editions books) number over three hundred with new items arriving every day.
Contributors include: Adam Hughes, Alex Maleev, Arthur Adams, Batton Lash, Eric Powell, Jan Duursema, Jerry Ordway, Jordi Bernet, Matt Groening, Michael Allred, Mike Mignola, Paul Gulacy, Sanjuliàn, Scott Shaw!, Jim Steranko, Tim Sale, William Stout, Bill Sienkiewicz, Cameron Stewart, Dan Brereton, Daniel Parsons, Dave Gibbons, Dean Yeagle, Doug Sneyd, Dustin Nguyen, Bill Morrison, Tone Rodriguez, Sergio Aragonés, Fabio Moon, Francisco Francavilla, Gene Ha, Geof Darrow, Gilbert Hernandez, Jack Davis, James O'Barr, Kevin Eastman, Jeff Lemire, Jeff Smith, Kazu Kibuishi, Liam Sharp, Tom Richmond, Michael Jantze, Olivia, Oscar Martin, Paul Chadwick, Richard Corben, Tom Mandrake, Walter Simonson, Charles Vess, Dan Spiegle, J. Scott Campbell and many more.
Many of the pieces featuring Usagi Yojimbo will appear in a new oversized hardcover book from Dark Horse, THE SAKAI PROJECT: ARTISTS CELEBRATE THIRTY YEARS OF USAGI YOJIMBO, which will be released on July 23, 2014. All proceeds from this book will go to Stan and Sharon Sakai. Much of the custom Usagi Yojimbo art created for this book will also be sold as a part of CAPS' online auctions.
These fund-raising auctions will be promoted through ComicArtFans.com, and the CAPS – COMIC ART PROFESSIONAL SOCIETY Facebook page where you will be able to see updated information such as when certain pieces will be auctioned.
Here it is in all its glory!
Full trailer premiers  on Tuesday's (2/18) episode of "Jimmy Kimmel Live" at 11:35/10:35c.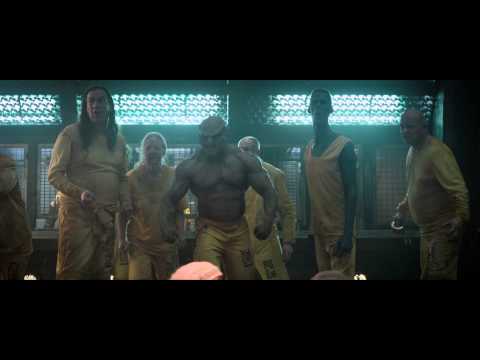 Convention Scene and Warner Home Entertainment have a new contest for you. One lucky winner will receive one of the following DVDs (chosen at random):
Be My Valentine, Charlie Brown Deluxe Edition
A Charlie Brown Valentine
Bugs Bunny's Cupid Capers
Happiness is… Peanuts: Friends Forever
Elmo Loves You
Looney Tunes Pepe Le Pew Collection
Scooby-Doo! 13 Spooky Tales: For The Love Of Snack
Who is Your Cartoon Crush? – Everyone has had a crush at some point in their lives, but do you know who your cartoon crush is? Is it Scooby-Doo? Charlie Brown? or maybe Bugs Bunny? Find out who you would be romantically perfect with!
Valentine's Day Recipes! When I think of movie night, the first thing I want to know is… What are the snacks? Here are three easy and fun recipe's perfect for your Valentine!
Printable Valentine. Need a last minute Valentine card? We've got you covered!
RULES: Each household is only eligible to win One (1) Valentines Day DVD Chosen at Random via blog reviews and giveaways. Only one entrant per mailing address per giveaway. If you have won the same prize on another blog, you will not be eligible to win it again. Winner is subject to eligibility verification.
This giveaway is open only to residents in the U.S.
The prize will be sent via FedEx or USPS. No P.O. Boxes please.
BEVERLY HILLS, CA, FEBRUARY 12, 2014– The Paley Center for Media today announced the full lineup of special guest panelists scheduled to appear forthe 31st annual ultimate TV fan festival, PALEYFEST: The William S. Paley Television Festival, which will take place March 13-28, 2014 at the Dolby Theatre at Hollywood & Highland.
The annual two week event will host more than 200 of the hottest stars and creative talents in media and will feature two reunion events: a 10th anniversary Lost reunion on March 16 and a Veronica Mars series reunion (the day prior to the March 14 nationwide release of the series-inspired movie), as well as honor standout series including Orange Is the New Black, How I Met Your Mother Farewell, Pretty Little Liars, Parks and Recreation, Sleepy Hollow, Mad Men, The Vampire Diaries, The Originals, Marvel's Agents of S.H.I.E.L.D., Masters of Sex, The Mindy Project, Community, Veep, and American Horror Story: Coven.
The full PALEYFEST 2014 panelist lineup is as follows (panelists to appear schedule permitting), plus additional panelists to be announced:
Thursday, March 13, 2014: Opening Night Presentation:Veronica Mars (7:00 pm)
Moderator: Alan Sepinwall, Television Critic, HitFix.com
Rob Thomas, Creator & Executive Producer
Kristen Bell, "Veronica Mars"
Jason Dohring, "Logan Echolls"
Enrico Colantoni, "Keith Mars"
Chris Lowell, "Stosh 'Piz' Piznarski"
Ryan Hansen, "Dick Casablancas"           
Percy Daggs III, "Wallace Fennel"
Additional panelists to be announced.
Friday, March 14, 2014,Orange Is the New Black (7:00 pm)
Moderator: TBA
Taylor Schilling, "Piper Chapman"
Jason Biggs, "Larry Bloom"
Laura Prepon,"Alex Vause"
Natasha Lyonne, "Nicky Nichols"
Kate Mulgrew, "Galina 'Red' Reznikov"
Danielle Brooks, "Tasha 'Taystee' Jefferson"
Uzo Aduba, "Suzanne 'Crazy Eyes' Warren"
Taryn Manning, "Tiffany 'Pennsatucky' Doggett"
Yael Stone, "Lorna Morello"
Laverne Cox, "Sophia Burset"
Michael Harney, "Sam Healy"
Lorraine Toussaint, "Vee"
Jenji Kohan, Creator & Executive Producer
Saturday, March 15, 2014,How I Met Your Mother Series Farewell
Moderator: TBA
Carter Bays, Creator & Executive Producer
Craig Thomas, Creator & Executive Producer
Pamela Fryman, Executive Producer
Josh Radnor, "Ted Mosby"
Alyson Hannigan, "Lily Aldrin"
Cobie Smulders, "Robin Scherbatsky"
Cristin Milioti, "The Mother"
Additional panelists to be announced.
Sunday, March 16, 2014:Pretty Little Liars (1:00 pm)
Moderator: Damian Holbrook, Senior Writer, TV Guide Magazine
Lucy Hale, "Aria Montgomery"
Troian Bellisario, "Spencer Hastings"
Shay Mitchell, "Emily Fields,
Sasha Pieterse, "Alison DiLaurentis"
Ian Harding, "Ezra Fitz"
Janel Parrish, "Mona Vanderwaal"
Keegan Allen, "Toby Cavanaugh"
I. Marlene King, Executive Producer
Oliver Goldstick, Executive Producer
Joseph Dougherty, Executive Producer

Sunday, March 16, 2014:Lost 10th Anniversary Reunion
Moderator: TBA
Josh Holloway, "James 'Sawyer' Ford"
Daniel Dae Kim, "Jin Kwon"
Yunjin Kim, "Sun Kwon"
Jorge Garcia, "Hugo 'Hurley' Reyes"
Emilie de Ravin, "Claire Littleton"
Ian Somerhalder, "Boone Carlyle"
Nestor Carbonell, "Richard Alpert"
Henry Ian Cusick, "Desmond Hume"
Malcolm David Kelley, "Walt Lloyd"
Damon Lindelof, Executive Producer
Carlton Cuse, Executive Producer
Additional panelists to be announced.
Tuesday, March 18, 2014: Parks and Recreation (7:00 pm)
Moderator: Kristin Dos Santos, Reporter, E! News and E! Online
Amy Poehler, "Leslie Knope"
Adam Scott, "Ben Wyatt"
Aubrey Plaza, "April Ludgate"
Chris Pratt, "Andy Dwyer"
Retta, "Donna Meagle"
Jim O'Heir, "Larry Gengurch"
Greg Daniels, Creator & Executive Producer
Michael Schur, Creator & Executive Producer
Wednesday, March 19, 2014: Sleepy Hollow (7:00 pm)
Moderator: TBA
Alex Kurtzman, Executive Producer
Roberto Orci, Executive Producer
Len Wiseman, Executive Producer
Mark Goffman, Executive Producer
Heather Kadin, Executive Producer
Ken Olin, Executive Producer
Tom Mison, "Ichabod Crane"
Nicole Beharie, "Lt. Abbie Mills"
Orlando Jones, "Capt. Frank Irving"
Katia Winter, "Katrina Crane"
Additional panelists to be announced.
Friday, March 21, 2014: Mad Men (7:00 pm)
Moderator: TBA
Jon Hamm, "Don Draper"
January Jones, "Betty Francis"
Elisabeth Moss, "Peggy Olson"
Vincent Kartheiser, "Pete Campbell"
Christina Hendricks, "Joan Harris"
John Slattery, "Roger Sterling"
Kiernan Shipka, "Sally Draper"              
Additional panelists to be announced.
Saturday, March 22, 2014: The Vampire Diaries & The Originals (7:00 pm)
The Vampire Diaries: Moderator, Kristin Dos Santos, Reporter, E! News & E! Online
Nina Dobrev, "Elena Gilbert / Katherine Pierce"
Paul Wesley, "Stefan Salvatore"
Ian Somerhalder, "Damon Salvatore"
Julie Plec, Executive Producer
Caroline Dries, Executive Producer
The Originals: Moderator: Jarett Wieselman, Senior Editor, BuzzFeed
Joseph Morgan, "Klaus Mikaelson"
Daniel Gillies, "Elijah Mikaelson"
Phoebe Tonkin, "Hayley"
Charles Michael Davis, "Marcel Gerard"
Leah Pipes, "Camille O'Connell"
Danielle Campbell, "Davina"
Julie Plec, Creator & Executive Producer
Michael Narducci, Coexecutive Producer
Sunday, March 23, 2014: Marvel's Agents of S.H.I.E.L.D. (1:00 pm)
Moderator: TBA            
Clark Gregg, "Phil Coulson"
Ming-Na Wen, "Melinda May"
Brett Dalton, "Grant Ward"
Chloe Bennett, "Skye"
Elizabeth Henstridge, "Jemma Simmons"
Iain De Caestecker, "Leo Fitz"
Jed Whedon, Executive Producer
Maurissa Tancharoen, Executive Producer
Jeph Loeb, Executive Producer
Jeffrey Bell, Executive Producer
Monday, March 24, 2014: Masters of Sex (7:00 pm)
Moderator: TBA
Michael Sheen, "Dr. William Masters"
Lizzy Caplan, "Virginia Johnson"
Caitlin FitzGerald, "Libby Masters"
Teddy Sears, "Dr. Austin Langham"
Michelle Ashford, Executive Producer
Sarah Timberman, Executive Producer
Additional panelists to be announced.
Tuesday, March 25, 2014: The Mindy Project (7:00 pm)
Moderator: Jarett Wieselman, Senior Editor, Entertainment, BuzzFeed.com
Mindy Kaling , "Mindy Lahiri" & Executive Producer
Chris Messina, "Danny Castellano"
Ed Weeks, "Jeremy Reed"
Ike Barinholtz, "Morgan Tookers" & Co-producer
Zoe Jarman, "Betsy Putch"
Beth Grant, "Beverly Janoszewski"
Xosha Roquemore, "Tamra Webb"
Adam Pally, "Peter Prentice"
Matt Warburton, Executive Producer
Wednesday, March 26: Community (7:00 pm)
Moderator: TBA
Joel McHale: "Jeff Winger"
Gillian Jacobs: "Britta Perry"
Yvette Nicole Brown: "Shirley Bennett"
Danny Pudi: "Abed Nadir"
Alison Brie: "Annie Edison"
Ken Jeong, "Ben Chang"
Jim Rash: "Dean Pelton"
Dan Harmon, Executive Producer
Chris McKenna, Executive Producer
Thursday, March 27, 2014: Veep (7:00 pm)
Moderator: TBA
Armando Iannucci, Executive Producer, Director, Writer
Julia Louis-Dreyfus, "Selina Meyer" & Producer
Tony Hale, "Gary Walsh"
Anna Chlumsky, "Amy Brookheimer"
Reid Scott, "Dan Egan"
Matt Walsh, "Mike McLintock"
Timothy Simons, "Jonah Ryan"
Sufe Bradshaw, "Sue Wilson"
Kevin Dunn, "Ben Cafferty"
Gary Cole, "Kent Davison"
Friday, March 28, 2014: Closing Night Presentation-American Horror Story: Coven
Moderator: TBA
Ryan Murphy, Creator & Executive Producer
Brad Falchuk, Creator & Executive Producer
Dante Di Loreto, Executive Producer
Tim Minear, Executive Producer
Sarah Paulson, "Cordelia Goode"
Evan Peters, "Kyle Spencer"
Frances Conroy, "Myrtle Snow"
Lily Rabe, "Misty Day"
Emma Roberts, "Madison Montgomery"
Denis O'Hare, "Spalding"
Angela Bassett, "Marie Laveau"
Gabourey Sidibe, 'Queenie"
Jamie Brewer, "Nan"
Additional panelists to be announced.
About The Paley Center for Media:
The Paley Center for Media seeks to preserve the past, illuminate the present, and envision the future through the lens of media. With the nation's foremost public archive of television, radio, and Internet programming, the Paley Center produces programs and forums for the public, industry professionals, thought leaders, and the creative community to explore the evolving ways in which we create, consume, and share news and entertainment. In an era of unprecedented change, the Paley Center advances the understanding of media and its impact on our lives. The Paley Center for Media was founded in 1975 by William S. Paley, a pioneering innovator in the industry. For more information, please visit www.paleycenter.org.
About the Citi Private Pass Program:
Through the Citi Private Pass program, Citi cardmembers enjoy access to more than 10,000 events each year across music, sports, dining, comedy and family entertainment. These experiences range from preferred tickets and early access to top concert tours and sporting events to curated special events such as youth clinics with sports heroes, and VIP concert experiences including pre-show performances and Q&A.
While the comic book version of the story had Bucky Barnes, Captain America's sidekick during World War II, found and revived by the Russians, it appears that in the new film the Winter Solider is serving new masters.
According to the interviews in the featurette below, Bucky is working for Hydra in the new film, the Nazi-like terrorist organization often at odds with the heroes of the Marvel universe.
This fits in perfectly with two other bits of information. We know that Thomas Kretschmann has signed on to play Hydra founder Baron Von Strucker in Avengers: Age of Ultron. Rumors persist that the Scarlet Witch and Quicksilver, two prominent Avengers set to be introduced in the 2nd Avengers movie, will be working for Hydra when that movie begins. Since Hydra is already showing up in Captain America: The Winter Soldier, that also lends credence to the rumor that Scarlet Witch and Quicksilver will actually debut in a post-credits sequence in the new Captain America film.
Here is the featurette. You can also catch a very brief glimpse of S.H.I.E.L.D. agent and oft-times love interest of Captain America, Sharon Carter, in the clips.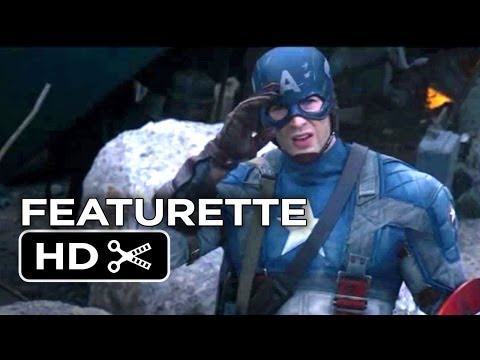 If Miley Cyrus is not to your liking, try one of these on for size:
Star Wars
The Hunger Games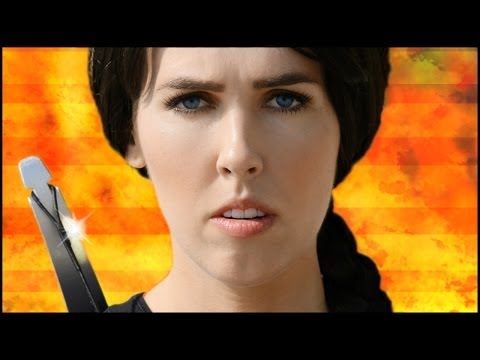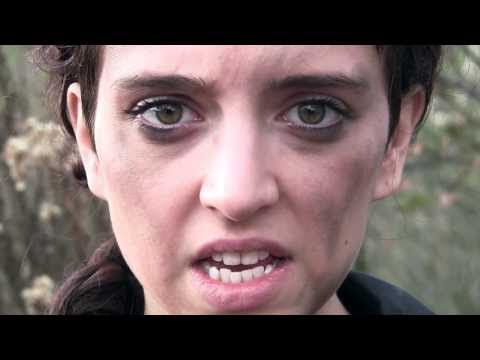 Dr. Who
Gollum (Lord of the Rings)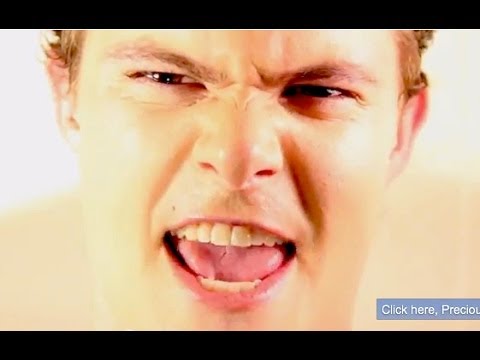 Minecraft
Pokemon
Grand Theft Auto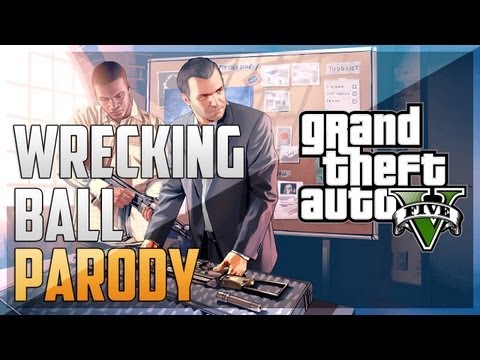 League of Legends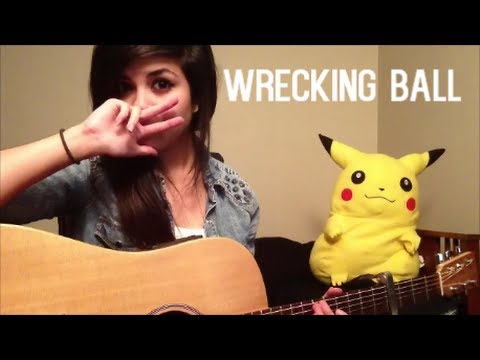 Spider-Man
Super Mario