Last Sunday, August 4th, Kitty Bungalow Home for Wayward Cats held their 3rd annual CATbaret fundraiser event at the Belasco theater, with Battlestar Galactica star Tricia Helfer being honored for her role in animal advocacy. With performances by Fred Willard, Bethany Joy Lenz, Keith David, Nicole Sullivan, Kelley Jakle, Shelley Regner, and more, the talented cast brought laughter and applause from the audience, as well as bringing awareness to Kitty Bungalow's mission of making Los Angeles a No Kill state for all animals. (photo credits: David Welch/Video credits:Elena Moscatt)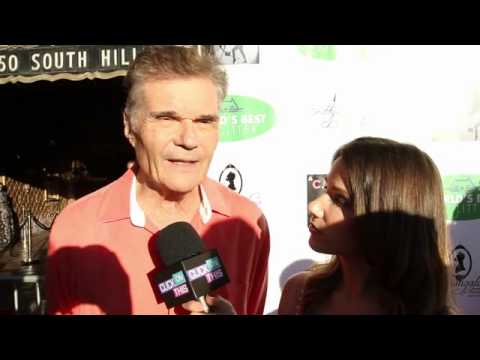 Does your city make the list? Check out the top ten according to the Movoto Blog.
The 10 Best Cities for Nerds By Movoto
Press Release:
KEVIN ALEJANDRO AND MICHAEL JAI WHITE WILL GUEST STAR AS DC COMICS CHARACTERS SEBASTIAN BLOOD AND BRONZE TIGER IN ARROW'S SECOND SEASON
Both Will Go Head-to-Head Against Stephen Amell's Hooded Vigilante When Arrow Returns October 9
SAN DIEGO and BURBANK, Calif. (July 20, 2013) — Oliver Queen (series star Stephen Amell) will have his work cut out for him when he returns to Starling City on October 9 for the second season of The CW's #1 series Arrow (Wednesdays 8/7c). At today's Comic-Con panel session in Ballroom 20, fans learned of two new DC Comics characters coming to Starling City — Bronze Tiger and Sebastian Blood. Executive producers Greg Berlanti, Marc Guggenheim and Andrew Kreisberg revealed that Michael Jai White (Spawn, The Dark Knight, Mortal Kombat) will guest star as Bronze Tiger, while Kevin Alejandro (Southland, True Blood, Golden Boy) will appear as Sebastian Blood in upcoming episodes of the acclaimed action drama's second season (airdates to be announced).
Michael Jai White plays Ben Turner, a claw-wielding assassin better known as Bronze Tiger, who's well known to DC Comics fans as a member of both the League of Assassins and the Suicide Squad. On Arrow, he'll form an unholy alliance with fan-favorite villain China White (played by Kelly Hu), another well-established character in the DC Comics universe.


Kevin Alejandro plays Sebastian Blood. Drawing inspiration from the iconic New Teen Titans nemesis Brother Blood, Sebastian is an alderman who rises to power in the wake of the earthquake that devastated Starling City in Arrow's first-season finale. Blood's "man-of-the-people" popularity instantly places him at odds with Oliver Queen, whose family he blames for the quake.


In terms of embracing their dark side, Michael Jai White appeared in The Dark Knight with Heath Ledger's Joker, voiced DC Comics villain Doomsday in the animated Justice League and portrayed the hell-bound title character in New Line Cinema's Spawn.  Kevin Alejandro, on the other hand, is better known for playing cops and detectives (Southland, Golden Boy), but recently his character paid the ultimate price for practicing witchcraft in his role as Jesus Velasquez in True Blood.

 
Based upon characters published by DC Comics, 

Arrow

 is executive produced by Greg Berlanti, Guggenheim and Kreisberg. The series is from Bonanza Productions Inc. in association with Berlanti Productions and Warner Bros. Television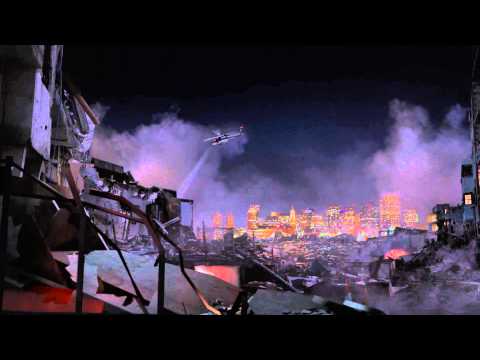 For additional information about Warner Bros. Television activities at Comic-Con, please follow us on Twitter @TheWBdotcom (hashtag #WBSDCC) and visit www.thewb.com/comiccon.
Press Release:
REVOLUTION DIGITAL CARDS DEBUT AT COMIC-CON®
REVOLUTION FANS "FLOCK TO UNLOCK" NEW SERIES OF DC COMICS DIGITAL CHARACTER CARDS AT HIT SHOW'S COMIC-CON 2013 SESSION
Miles Matheson Character Profile Is First to Be Revealed by Show Creator/Executive Producer Eric Kripke
SAN DIEGO and BURBANK, Calif. (July 20, 2013) — Revolution's resident anti-militia rebel Miles Matheson has been freed from digital lockdown in today's packed Comic-Con panel session! Warner Bros. Worldwide TV Marketing, DC Entertainment and NBC have teamed up to create a series of seven original digital trading cards — one for each of Revolution's series regulars — that can be unlocked when fans tweet the #RevolutionCon hashtag. After more than 1,500 attendees at the Revolution Comic-Con panel tweeted while using the designated #RevolutionCon hashtag, the first card (for Miles Matheson) was revealed in the room by show creator/executive producer Eric Kripke. Subsequent cards will be revealed as fans continue hitting further social media thresholds.
Created by a DC Comics artist in conjunction with Revolution producers, each profile card features an illustrated graphic of each of the seven series regulars — Miles Matheson (Billy Burke), Tom Neville (Giancarlo Esposito), Jason Neville (JD Pardo), Sebastian Monroe (David Lyons), Aaron Pittman (Zak Orth), Rachel Matheson (Elizabeth Mitchell) and Charlie Matheson (Tracy Spiridakos) — as well as a brief summary of the characters.

 
In addition to the original illustration and overview of the characters' journeys, each card contains a hidden letter which, when combined with the hidden letters on the other cards, reveals a written clue about the show's second season. Fans must collect all seven to unlock the hidden message.

 
The cards were unveiled to the Revolution fandom at the show's Comic-Con panel session on Saturday afternoon. Soon after introducing the "Flock to Unlock" initiative and a collective call to action, members of the audience began tweeting en masse to the #RevolutionCon hashtag, prompting the release of the first digital profile (Miles Matheson).

 
Upon reaching announced Twitter thresholds for each subsequent character, the remaining cards will be released on Revolution's Facebook,Twitter and Tumblr pages throughout the weekend and into next week, as fans continue tweeting. As each of the cards is unveiled, fans can find the hidden letters, leading to the season two message. After being unlocked, all of these digital profiles will live on an NBC.com microsite at www.nbc.com/revolution/cards, with links to the Revolution show homepage at www.nbc.com/revolution.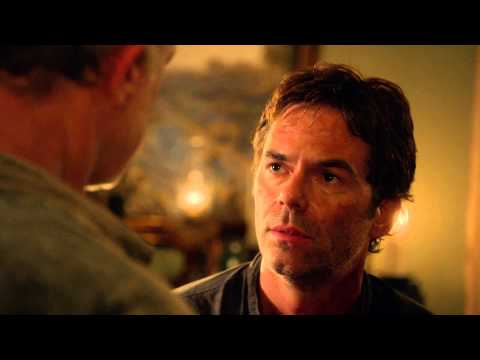 NBC's #1 scripted television series returns for its second season on Sept. 25, airing on a new day and time: Wednesdays at 8/7c. Starring Billy Burke (Twilight movies), Tracy Spiridakos (Being Human), Giancarlo Esposito (Breaking Bad), Zak Orth (Melinda and Melinda), David Lyons (ER), JD Pardo (The Twilight Saga: Breaking Dawn – Part 2) and Elizabeth Mitchell (Lost), Revolution was created by Eric Kripke (Supernatural) and is executive produced by Kripke, J.J. Abrams (Lost, Fringe, Person of Interest), Bryan Burk (Lost, Fringe, Person of Interest), Rockne S. O'Bannon (Defiance, V) and Jon Favreau (Iron Man movies).
From Bonanza Productions Inc. in association with Bad Robot Productions, Kripke Enterprises and Warner Bros. Television, Revolution is an epic adventure that follows a family's struggle to reunite in a post-apocalyptic American landscape where every piece of technology had mysteriously blacked out worldwide. Setting in motion a swashbuckling journey that led to the reason the lights went out, the season one finale found the show's heroes at the Tower and the switch to turn the lights back on — but the mystery of the blackout is just the beginning.
Become a fan of the show on Facebook at www.facebook.com/Revolution and follow the show on Twitter at @NBCRevolution. For additional information about Warner Bros. Television activities at Comic-Con, please follow us on Twitter @TheWBdotcom (hashtag #WBSDCC) and visitwww.thewb.com/comiccon.
Press Release:
In a brand-new limited series that will serve as a prequel to his New York Times bestselling novel, NOS4A2, Joe Hill will be taking readers on a dark plunge into the dizzying world of Christmasland. The first comic that Hill has written since the stunning conclusion of his award-winning masterpiece Locke & Key, Wraith: Welcome to Christmasland is equal parts mystery and horror.
According to Hill, "The world of NOS4A2 is very, very big, and I only had a chance to explore a part of it in the course of the novel. I told the story I wanted to tell, but I also feel there's a lot more to discover. In NOS4A2, we learn about Charles Talent Manx the iii, who has kept himself alive for over a century by draining an essential life force out of children, warping them into giddy monsters. When he's done with them—when Charlie has what he wants—he takes them to Christmasland, where they live forever and ever in an eternal Christmas Day. They live for fun and are good at having it, whether they're playing a game of tag… or a bloody game of scissors for the drifter. In Wraith, we're going back to Christmasland at an earlier time, to find out what happens when some unlucky grown-ups find themselves on Gumdrop Lane, and Charlie's children decide to have some fun with them. It's very much a standalone story, and it's my intention to craft something that can be loved by people who have never cracked the cover of NOS4A2, while hopefully giving those who liked the book a new Charlie Manx tale to enjoy."
In Wraith: Welcome to Christmasland, Hill is joined by illustrator Charles Paul Wilson III (Stuff of Legend), who provides interior art and creepy Christmasland-themed covers, as well as by his Locke & Key partner Gabriel Rodriguez, who is providing covers for each issue. Issue 1 (re)introduces the reader to Charlie Manx, his world, and his car, a vintage 1938 Rolls Royce Wraith that runs on human souls instead of gasoline. When a luckless child falls into Charlie's grasp, her new best friend soothes her with a story: his story. From there, the series introduces a new cast of characters to Christmasland, and fully delves into its wonderfully devilish delights, as the sound of sleigh-bells ring in the background…
"NOS4A2 was Joe Hill's most accomplished novel to date, and its memorable villain Charlie Manx deserves the additional focus this series will bring," said Chris Ryall, IDW's Chief Creative Officer. "Joe and CP Wilson III have some nightmarishly clever things planned for this series, from an advent calendar-style cover to some bloody good fun on the interiors as well. The readers are really gonna get taken for a ride in this one."
Joe Hill has made a name for himself as both a successful novelist and comic book author. Frequently publishing short stories and appearing in anthologies, Hill has rapidly become a literary force. His first novel Heart-Shaped Box won the Bram Stoker award for "Best First Novel." His critically acclaimed comic series from IDW, Locke & Key, was recently optioned for a film by Universal Pictures, and won Hill an Eisner award for "Best Writer."
Press Release:
Mike Mignola's Hellboy, one of the best-loved comic creations of the past two decades, will be showcased in the acclaimed Artist's Edition format from IDW! Mignola's Hellboy, the star of comics and screen, will be a welcome addition to the rapidly growing Artist's Edition library, IDW's award-winning imprint. Featuring scans of original art in their rawest form, Artist's Editions enable fans to experience the next best thing to owning a favorite artist's originals.
"Since the beginning, I've been pretty much in awe of the Artist's Edition series IDW has been doing," said Mignola, "I'm thrilled (and actually a little honored) to have a Hellboy book appear in that series."
Collecting the first five issues of Hellboy in Hell, where, after making the ultimate sacrifice, Hellboy must confront what Hell has in store for him. Alone, he faces the demons of his past as Mignola reveals the dark secrets that could define Hellboy's legacy. Additionally, several shorter works will be included in this volume.
"I can't thank Mike enough for allowing us to do this book," said Artist's Editions editor Scott Dunbier, "His stories are classics and it's a joy to be able to pour over his art."
Mignola's enduring creation has established a devoted following through the Hellboy series and the related tie-ins B.P.R.D., Abe Sapien, and Lobster Johnson, all published by Dark Horse Comics. Hellboy has been adapted into two successful major motion pictures by director Guillermo Del Toro and three animated features. Mike Mignola and Hellboy are staples of modern comics and IDW is ready to shake the Right Hand of Doom!
What is an Artist's Edition?
AN ARTIST'S EDITION PRESENTS COMPLETE STORIES WITH EACH PAGE SCANNED FROM THE ACTUAL ORIGINAL ART.
While appearing to be in black & white, each page has been scanned in COLOR to mimic as closely as possible the experience of viewing the actual original art—for example, you are able to clearly see paste-overs, blue pencils in the art, editorial notes, art corrections. Each page is printed the same size as drawn, and the paper selected is as close as possible to the original art board.
About IDW
IDW is an award-winning publisher of comic books, graphic novels and trade paperbacks, based in San Diego, California. Renowned for its diverse catalog of licensed and independent titles, IDW publishes some of the most successful and popular titles in the industry, including: Hasbro's The TRANSFORMERS, G.I. JOE and MY LITTLE PONY; Paramount's Star Trek; Nickelodeon's Teenage Mutant Ninja Turtles; 2000AD's Judge Dredd; The Rocketeer; Toho's Godzilla; Wizards of the Coast's Magic: The Gathering and Dungeons & Dragons; HBO's True Blood; and the Eisner-Award winning Locke & Key series, created by best-selling author Joe Hill and artist Gabriel Rodriguez. IDW is also home to the Library of American Comics imprint, which publishes classic comic reprints, and Yoe! Books, a partnership with Yoe! Studio.
IDW's critically- and fan-acclaimed series are continually moving into new mediums. Currently, Warner Brothers and Barry Sonnenfeld are attached to adapt LORE into a feature film starring Dwayne "The Rock" Johnson and Jerry Bruckheimer Films and Disney are creating a feature film based on World War Robot, with Michael Bay's Platinum Dunes and Sony bringing Zombies vs. Robots to film.
Press Release:
ALL-NEW "MARVEL ONE-SHOT: AGENT CARTER" FEATURED ON THIS YEAR'S #1 WORLDWIDE BOX OFFICE HIT ON 2-DISC BLU-RAY™ COMBO PACK MARVEL'S IRON MAN 3
Other bonus features include an exclusive look into Marvel's "Thor: The Dark World," behind-the-scenes featurette "Iron Man 3 Unmasked," in which the film's cast and crew offer a crash course in epic movie-making, Marvel-style, and much more!
BURBANK, Calif. July 15, 2013— This fall, the highest-grossing movie of the year, Marvel's "Iron Man 3," launches on HD Digital 3D and HD Digital September 3, 2013, and on 3-Disc 3D Blu-ray Super Set, 2-Disc Blu-ray Combo Pack with Digital Copy, 2-Disc Blu-ray Combo Pack, DVD, SD Digital and On-Demand platforms September 24, 2013, featuring top-flight bonus features, including the all-new "Marvel One-Shot: Agent Carter". Called "bold" (Reelz), "brilliant" (moviefanatic.com), and "the best 'Iron Man' yet" (Access Hollywood), this blockbuster third chapter in the Iron Man series pits the brash-but-brilliant industrialist Tony Stark/Iron Man against his ultimate enemy, The Mandarin, for the year's most spectacular action adventure!
Marvel's "Iron Man 3" has earned a record-breaking $1.2 billion dollars in theaters worldwide, making it the biggest hit in the Iron Man series and the fifth highest grossing feature film of all time. Now, viewers everywhere can experience the action-packed excitement on Blu-ray 3D, Blu-ray, DVD and Digital Copy, featuring "Marvel One-Shot: Agent Carter," the fourth entry in the fan-favorite "One-Shot" series. Starring Hayley Atwell as Peggy Carter of Marvel's "Captain America: The First Avenger," "Agent Carter" takes place after the events of "The First Avenger" and offers the latest exciting expansion of the Marvel Cinematic Universe.
Other bonus features include an exclusive behind-the-scenes look into Marvel's "Thor: The Dark World," which shows off the spectacular new worlds, unforgettable characters, and pulse-pounding thrills of the upcoming blockbuster movie, and two behind-the-scenes featurettes "Iron Man 3 Unmasked," in which the film's cast and crew offer a crash course in epic movie-making, Marvel-style, and "Deconstructing The Scene: Attack On Air Force One," which allows viewers to jump right into the excitement of creating one of the film's most memorable action sequences.
Additional extras include a Gag Reel, Deleted & Extended Scenes, and Audio Commentary with Screenwriter Drew Pearce & Screeenwriter/Director Shane Black.
The full range of Marvel's "Iron Man 3" home entertainment offerings and bonus features are as follows:
PACKAGING & BONUS FEATURES:
3-Disc 3D Super Set (Blu-ray 3D+Blu-ray+DVD+Digital Copy+Music Download)
Bonus Includes:
·       Marvel One Shot: Agent Carter
·       Exclusive Behind-The-Scenes Look Marvel's "Thor: The Dark World"
·       Marvel's Iron Man 3 Unmasked
·       Deconstructing The Scene: Attack On Air Force One
·       Gag Reel
·       Deleted/Extended Scenes
·       Audio Commentary With Drew Pearce & Shane Black
·       And more!
2-Disc Blu-ray Combo Pack with Digital Copy (Blu-ray+DVD+Digital Copy)
Bonus Includes:
·       Same as the 3-Disc 3D Blu-ray Super Set above
2-Disc Blu-ray Combo Pack (Blu-ray+DVD)
Bonus Includes:
·       Same as the 3-Disc 3D Blu-ray Super Set above
1-Disc DVD + Digital Copy
Bonus Includes:
·       Deconstructing The Scene: Attack On Air Force One
·       Exclusive Behind-The-Scenes Look Marvel's "Thor: The Dark World"
High-Definition & Standard Definition Digital
·       Bonus offerings vary per select digital retailers
DISC SPECIFICATIONS:
Street Date:                           September 24, 2013 (Direct Prebook: 7/30; Distrib. Prebook: 8/13)
Digital & On-Demand = please check with your television provider or favorite digital retailer for pricing
Feature Run Time:           130 Minutes
Ratings:                                   U.S.: PG-13 For Sequences Of Intense Sci-Fi Action and Violence Throughout, and Brief Suggestive Content (bonus features not rated)
Aspect Ratio:                       Blu-ray & DVD = 2.40:1
Audio:                                       Blu-ray 3D & Blu-ray 2D = English 7.1 DTS-HDMA, French-Canadian 7.1 DTS-HDHR, Latin Spanish 5.1 Dolby Digital, English DVS 2.0 Dolby Digital
DVD = English/Latin Spanish/French Canadian 5.1 Dolby, English DVS 2.0 Dolby Digital
Languages/Subtitles:      English, French & Spanish
Social Media:
Stay connected with the latest news and information about "Marvel's Iron Man 3":
·       "Like" us on Facebook:  www.facebook.com/ironman
·       Follow us on Twitter: www.twitter.com/IronMan2013
·       Website and Mobile Site: marvel.com/ironman3
ABOUT MARVEL'S IRON MAN 3
Synopsis:  Marvel Studios' "Iron Man 3" pits brash-but-brilliant industrialist Tony Stark/Iron Man against an enemy whose reach knows no bounds. When Stark finds his personal world destroyed at his enemy's hands, he embarks on a harrowing quest to find those responsible. This journey, at every turn, will test his mettle. With his back against the wall, Stark is left to survive by his own devices, relying on his ingenuity and instincts to protect those closest to him. As he fights his way back, Stark discovers the answer to the question that has secretly haunted him: Does the man make the suit or does the suit make the man?
Starring Robert Downey Jr., Gwyneth Paltrow, Don Cheadle, Guy Pearce, Rebecca Hall, Stephanie Szostak, James Badge Dale, with Jon Favreau and Ben Kingsley, "Iron Man 3" is directed by Shane Black from a screenplay by Drew Pearce & Shane Black and is based on Marvel's iconic Super Hero Iron Man, who first appeared on the pages of "Tales of Suspense" (#39) in 1963 and had his solo comic book debut with "The Invincible Iron Man" (#1) in May of 1968.
"Iron Man 3" is presented by Marvel Studios in association with Paramount Pictures and DMG Entertainment. Marvel Studios' President Kevin Feige is producing and Jon Favreau, Louis D'Esposito, Charles Newirth, Victoria Alonso, Stephen Broussard, Alan Fine, Stan Lee and Dan Mintz are executive producers.
Distributed by Walt Disney Studios Motion Pictures, the film earned the second biggest domestic opening of all time with $174.1M, crossed the $1 billion global box office threshold in 23 days of release, and currently stands as the #5 worldwide release of all time.
ABOUT MARVEL ENTERTAINMENT, LLC
Marvel Entertainment, LLC, a wholly-owned subsidiary of The Walt Disney Company, is one of the world's most prominent character-based entertainment companies, built on a proven library of over 8,000 characters featured in a variety of media over seventy years. Marvel utilizes its character franchises in entertainment, licensing and publishing. For more information visit marvel.com.
ABOUT THE WALT DISNEY STUDIOS:
For more than 85 years, The Walt Disney Studios has been the foundation on which The Walt Disney Company was built. Today, the Studio brings quality movies, music and stage plays to consumers throughout the world. Feature films are released under the following banners: Disney, including Walt Disney Animation Studios and Pixar Animation Studios; Disneynature; Marvel Studios; and Touchstone Pictures, the banner under which live-action films from DreamWorks Studios are distributed. The Disney Music Group encompasses the Walt Disney Records and Hollywood Records labels, as well as Disney Music Publishing. The Disney Theatrical Group produces and licenses live events, including Disney on Broadway, Disney On Ice and Disney Live!
Press Release:
VALIANT Names ALEJANDRO ARBONA as ASSOCIATE EDITOR
Valiant is proud to announce that veteran editor Alejandro Arbona has been named to the position of Associate Editor. In his new role, Arbona will contribute to Valiant's growing slate of monthly titles, including Eternal Warrior, Bloodshot and H.A.R.D. Corps, Quantum and Woody, Shadowman, and more. Arbona is just the latest addition to Valiant's editorial team, joining Assistant Editor Josh Johns, fellow Associate Editor Jody LeHeup, and Executive Editor Warren Simons.
"Alejandro is an exceptionally talented editor," said Simons. "I was able to work with him at Marvel for a number of years on some amazing titles, and I can't tell you how happy I am that he's joining Valiant. He will make a fantastic addition to the team."
A five-year veteran of Marvel editorial, Arbona edited a host of critically lauded titles during his tenure, including Invincible Iron Man, Osborn: Evil Incarcerated, Red Skull: Incarnate, Legion of Monsters, and more. Most recently, Arbona completed editorial duties on Casanova by Matt Fraction, Gabriel Bá, and Fábio Moon; and Sacrifice, the best-selling, self-published series by Sam Humphries and Dalton Rose.
"Valiant blew me away last year, and I had high expectations to begin with," said Arbona. "When you combine the familiarity of these characters with such fresh new ideas and approaches, and such a crackerjack team of writers, artists, and editors overseeing it all, the potential really is unlimited. And I'm over the moon I get to re-join forces with my mentor, Warren Simons, and take on an entirely new world of great stories."
"There has been a tremendous response to our books from all sides, and we're very fortunate to have strong sales and great reviews across the board. We have several new titles in the works with Quantum and Woody hitting this Wednesday, and Eternal Warrior and more special surprises coming later in the year," added Valiant CEO & Chief Creative Officer Dinesh Shamdasani. "We plan to expand ever further over the next 12 months and Alejandro was the natural choice to help us grow. He's an incredibly talented editor with a great body of work behind him, and we're excited and enthused to welcome him to the Valiant family."
For more information on Valiant Entertainment, visit ValiantUniverse.com.
Press Release:
Amazon Publishing Launches Jet City Comics
New imprint to publish original comics from George R.R. Martin, Hugh Howey, and the authors of the bestselling Foreworld Saga
SEATTLE–(BUSINESS WIRE)–Jul. 9, 2013– (NASDAQ: AMZN)—Amazon Publishing today announced the launch of Jet City Comics, a new imprint focused on comics and graphic novels. Jet City launches with new comics from George R.R. Martin, Hugh Howey, and Neal Stephenson, starting with today's publication of "Symposium #1," the first original Foreworld comic from the series created by Neal Stephenson, Greg Bear, Mark Teppo, Nicole Galland, Erik Bear, Joseph Brassey and Cooper Moo. Original adaptations of George R.R. Martin's short story, "Meathouse Man," and Hugh Howey's best-selling science fiction novel, Wool, will follow in October. Jet City issues will publish on Kindle as standalone comics, as serialized comics released over multiple episodes, and as bundled graphic novels, with print editions available at amazon.com and other comics retailers.
"It's a dream to work with superstar authors like George, Hugh and Neal on the launch of a new imprint," said Alex Carr, Senior Editor of Jet City Comics. "Millions of fans have read and loved their novels, and with Jet City we look forward to opening up these iconic worlds to new audiences. We're working with an incredible, hand-picked team of comics professionals, writers, artists, and translators, who have done an amazing job developing and expanding these inventive stories. I'm looking forward to the response from comics readers and fans."
"My fans have been clamoring for the return of Dunk & Egg ever since the graphic novels of 'The Hedge Knight' and 'The Sworn Sword' went out of print several years ago," said author George R.R. Martin, "so I am delighted to announce that Jet City Comics is bringing them back—newly formatted for digital readers, and in paper for those who still prefer the traditional formats. And Jet City will be bringing you something new as well: the graphic novel 'Meathouse Man,' adapted from one of my strangest, darkest, and most twisted short stories by the amazingly talented Raya Golden. I'm pleased and excited to be a part of Jet City's takeoff. May they fly high."
"Comics and graphic novels, especially in digital format, represent a unique area for innovation," said Jeff Belle, Vice President of Amazon Publishing. "Our focus will be on adapting great books for this medium as a means of expanding the audience for our authors, pushing boundaries with new ideas that combine visual and narrative storytelling, and creating compelling new experiences for readers."
Jet City will publish the following comics in 2013:
An original comic adaptation of George R.R. Martin's story "Meathouse Man," illustrated by Raya Golden, and a re-release of "The Hedge Knight" by Ben Avery and Mike S. Miller, a prequel set in the universe of Martin's best-selling A Song of Ice and Fire epic fantasy series (the inspiration for the hit HBO program Game of Thrones). "Meathouse Man" will be released as a single issue comic in digital format in October 2013; "The Hedge Knight" will be released as a collected graphic novel in print and digital formats in November 2013; and its sequel, "The Sworn Sword," will follow in early 2014.
An adaptation of Hugh Howey's bestselling dystopian novel Wool by comics veterans Jimmy Palmiotti, Justin Gray, and illustrator Jimmy Broxton, where the remnants of humanity live in a massive silo hundreds of stories below the surface of the ruined and toxic landscape of Earth. Wool was a #1 bestseller in the Kindle store and is one of the most-reviewed science fiction novels on Amazon, with almost 6,000 customer reviews. It will be released as a Kindle Serial, as six individual comics issues starting in October 2013, followed by a collected graphic novel in 2014.
Six original comics from The Foreworld Saga, the bestselling alternate history series that began with The Mongoliad (a serialized novel collaboratively written Neal Stephenson, Greg Bear, Mark Teppo,Nicole Galland, Erik Bear, Joseph Brassey and Cooper Moo). The first Foreworld comic, "Symposium #1" by author Christian Cameron and Illustrator Dmitry Bondarenko, details the origins of the Shield-Brethren in Ancient Greece in the days following Athens crushing defeat to Sparta in 394 BC. It goes on-sale today, with new installments releasing monthly before being collected in a series of graphic novels in 2014.
Jet City Comics joins sister imprints 47North, AmazonCrossing, AmazonEncore, Montlake Romance, Thomas & Mercer, and the recently announced Little A, Day One, Two Lions and Skyscape in the Amazon Publishing family. For more information about all imprints of Amazon Publishing, visit http://www.apub.com/. Jet City Comics is a brand used by Amazon Content Services, LLC.
Press Release:
MY LITTLE PONY EQUESTRIA GIRLS FULL-LENGTH FEATURE FILM COMING TO BLU-RAY AND DVD AUGUST 6, 2013
Brand New Full-Length Feature by Hasbro Studios Introduces Whole New Dimension of My Little Pony
Los Angeles, CA – My Little Pony Equestria Girls, the full-length feature introducing an exciting dimension to the incredibly popular My Little Pony brand, is coming to Blu-ray and DVD in the US and Canada on August 6th from Shout! Factory Kids, in collaboration with Hasbro Studios. The DVD, which includes outstanding bonus features, is priced at $16.99 SRP and the Blu-ray/DVD/Digital combo at $24.97 SRP. My Little Pony: Equestria Girls is now available for pre-order at Amazon.com, Target.com
and Walmart.com.
When Twilight Sparkle's crown is stolen from the Crystal Empire, she pursues the thief, Sunset Shimmer, into an alternate world where she finds herself turned into…a teenage girl! To regain her crown and return to Equestria, Twilight must learn how to fit into this strange, new world and defeat Sunset Shimmer in a competition to become crowned Princess of the Fall Formal at Canterlot High. Luckily, she will have the assistance of Spike and five teenage girls who remind her of a certain group of ponies back home.
For more information on My Little Pony: Equestria Girls, please visit www.mlpeg.com.
My Little Pony: Equestria Girls Trailer: http://www.youtube.com/mylittlepony.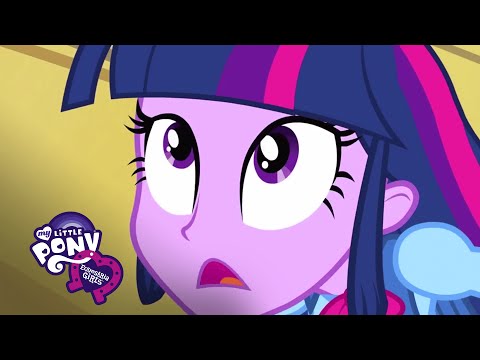 Bonus Features:
Through The Mirror Of Equestria Girls
Karaoke Songs
Pony-fy Yourself
Printable Movie Poster
Also available on DVD from Shout! Factory Kids:
My Little Pony: Friendship is Magic – Princess Twilight Sparkle
My Little Pony: Friendship Is Magic – Pinkie Pie Party
My Little Pony: Friendship Is Magic – Adventures in the Crystal Empire
My Little Pony: Friendship Is Magic – Season One
My Little Pony: Friendship Is Magic – Season Two
My Little Pony: Friendship Is Magic – Royal Pony Wedding
My Little Pony: Friendship Is Magic – The Friendship Express
My Little Pony – Twinkle Wish Adventure
About Hasbro Studios:
Hasbro Studios is the Los Angeles-based entertainment division of Hasbro, Inc. (NASDAQ: HAS). The studio is responsible for entertainment brand-driven storytelling for the company across television, film, commercial productions and short-form. It develops, produces and distributes TV shows based on Hasbro's world class brands, including TRANSFORMERS, MY LITTLE PONY, LITTLEST PET SHOP and FAMILY GAME NIGHT. Many of these shows air on Hub Network, a U.S. television network for kids and their families, that is a joint venture between Hasbro and Discovery Communications (NASDAQ: DISCA, DISCB, DISCK). Hasbro Studios shows can also be seen on networks in more than 170 countries globally. Since its formation in 2009, the studio has received seven Daytime Emmy wins and 16 nominations. On the film side, the studio is developing and producing a number of features based on Hasbro's brands, including TRANSFORMERS 4 (Paramount), STRETCH ARMSTRONG (Relativity Media) and CANDY LAND (Sony). The studio team also oversees the production of commercials that feature Hasbro's brands as well production of short-form content that can be seen on all of the major digital and social media platforms globally.
About Shout! Factory:
Shout! Factory, LLC is a diversified multi-platform entertainment company devoted to producing, uncovering, preserving and revitalizing the very best of pop culture. Founders Richard Foos, Bob Emmer and Garson Foos have spent their entire careers sharing their music, television and film favorites with discerning consumers the world over. Shout! Factory's DVD and Blu-Ray™ offerings serve up feature films, classic and contemporary TV series, animation, live music and comedy specials in lavish packages crammed with extras. Shout's audio division boasts GRAMMY®-nominated box sets, new releases from storied artists, lovingly assembled album reissues and indispensable "best of" compilations. In addition, Shout! Factory maintains a vast digital distribution network which delivers video and audio content to all the leading digital service providers in North America. Shout! Factory also owns and operates Timeless Media Group, Biograph Records, Majordomo Records, HighTone Records and Video Time Machine. These riches are the result of a creative acquisition mandate that has established the company as a hotbed of cultural preservation and commercial reinvention. Shout! Factory is based in Santa Monica, California. For more on Shout! Factory, visit shoutfactory.com