Up for another SDCC Digest? We have cosplay galleries and videos, news that Hugh Jackman walked around as Wolverine (and nobody noticed), Loki's introduction to the Marvel Studios panel, and lots more.

Beauty and the Beast by Andy Park.
The cast of the CW hit show Beauty and the Beast, including stars Kristin Kreuk and Jay Ryan, along with executive producers Jennifer Levin and Sherri Cooper spoke at SDCC 2013, and Convention Scene's own Richard Oh was there.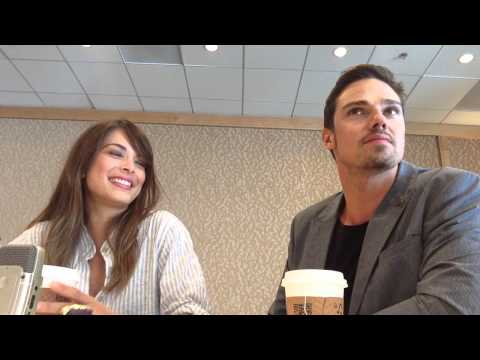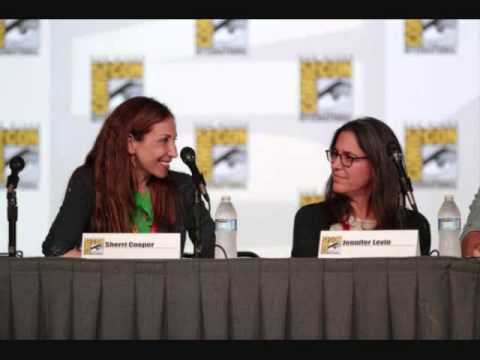 A picture from Walking Dead Season 4 Episode 1. (Photo taken by Gene Page)
The cast of the AMC hit show The Walking Dead, including Andrew Lincoln, Norman Reedus, Steven Yeun, Lauren Cohan, Danai Gurira, David Morrissey, Chad Coleman, Scott Wilson, Executive Producer and Showrunner Scott Gimple, Executive Producer Gale Anne Hurd, Executive Producer Robert Kirkman, Executive Producer David Alpert and Executive Producer and Special Effects Make-up Supervisor Greg Nicotero spoke at SDCC 2013, and Convention Scene's own Richard Oh was there.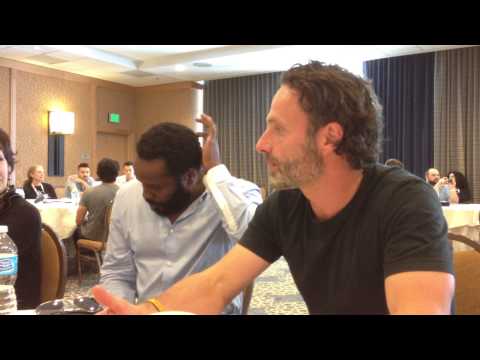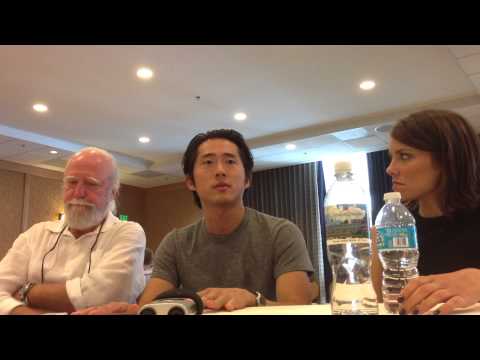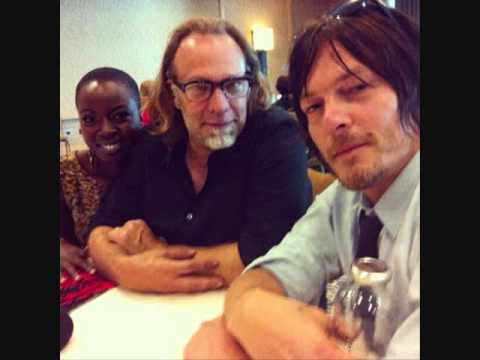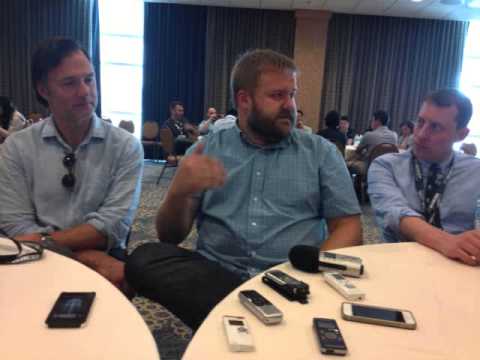 Matt Smith wanders the floor of SDCC in a Simpsons  mask, stuntmen make a daring rescue, the WB shows off a lot of videos, and lots more in the latest SDCC Digest.
Press Release:
MARVEL ONE SHOT: AGENT CARTER
MARVEL STUDIOS INVITED COMIC-CON FANS TO ATTEND AN EXCLUSIVE SCREENING OF ALL-NEW MARVEL: ONE-SHOT & FILMMAKER/TALENT PANEL
WHO:            Louis D'Esposito, Director & Marvel Studios Co-President, Hayley Atwell ("Peggy Carter"), Brad Winderbaum, Producer, and Eric Pearson, writer. Moderated by Entertainment Weekly's Anthony Breznican.
WHAT:          Marvel invited Comic-Con fans to attend a special screening of MARVEL ONE SHOT: AGENT CARTER, followed by filmmaker/talent Q&A panel to celebrate the release of "Marvel's Iron Man 3" releasing on HD Digital and HD Digital 3DSeptember 3, 2013, and on 3D Blu-ray, Blu-ray, DVD, Digital Copy and On Demand September 24, 2013.
WHEN:          FRIDAY, JULY 19 @ 7:00 PM PST 
WHERE:        Reading Cinemas Gaslamp 15, San Diego, CA           
MORE:          About MARVEL ONE SHOT: AGENT CARTER:
Picking up where the events of CAPTAIN AMERICA: THE FIRST AVENGER left off, "Agent Carter" tracks British operative Peggy Carter (THE FIRST AVENGER's Hayley Atwell) as she joins the nascent S.H.I.E.L.D. organization. As she searches for the enigmatic "Zodiac" key, Agent Carter also battles her sexist, bureaucratic boss, Agent Flynn (THE WEST WING's Bradley Whitford), who thinks women have no place in the secret-agent business.
Co-starring Dominic Cooper (CAPTAIN AMERICA: THE FIRST AVENGER) as Howard Stark, "Agent Carter" is the fourth entry in the fan-favorite "Marvel One-Shot" Short Film Series, which exists within the continuity of the Marvel Cinematic Universe.
MARVEL ONE-SHOT: AGENT CARTER will be available as a bonus feature on "Marvel's Iron Man 3," debuting on HD Digital and HD Digital 3D September 3, 2013, and on 3D Blu-ray, Blu-ray, DVD, Digital Copy and On Demand September 24, 2013.
Aaron Eckhart, Yvonne Strahovski, Stuart Beattie and Kevin Grevioux. Photos by Eric Charbonneau and Alexandra Wyman.
I, FRANKENSTEIN will be in theaters January 24, 2014.
Synopsis:
Set in a dystopic present where vigilant gargoyles and ferocious demons rage in a battle for ultimate power, Victor Frankenstein's creation Adam (Aaron Eckhart) finds himself caught in the middle as both sides race to discover the secret to his immortality. From the co-writer of the hit supernatural saga, UNDERWORLD, comes the action thriller I, FRANKENSTEIN, written for the screen and directed by Stuart Beattie, screen story by Kevin Grevioux and Stuart Beattie, based on the Darkstorm Studios graphic novel "I, Frankenstein" created by Kevin Grevioux, and brought to life by a cast that includes Aaron Eckhart, Bill Nighy, Yvonne Strahovski, Miranda Otto, Socratis Otto, Jai Courtney, Kevin Grevioux, Mahesh Jadu, Caitlin Stasey and Aden Young as Victor Frankenstein.
Press Release:
AMY ACKER TAKES "ROOT" AS A SERIES REGULAR IN SEASON THREE OF PERSON OF INTEREST
EXEC. PRODUCERS NOLAN & PLAGEMAN RELEASE NEW SEASON INTEL AT COMIC-CON!
POI Fans May Find Their Face in Upcoming Episodes via a New Social Photo Opportunity Launching for Season 3
BURBANK, Calif. (July 20, 2013) — With the Machine gone missing and cybervillain Root on the loose at the end of season two, it's becoming increasingly difficult to get decent intel on Person of Interest, which returns for a third season September 24 on a new day and time: Tuesdays at 10/9c on CBS. Fortunately, fans of the hit surveillance drama from Warner Bros. Television and J.J. Abrams' Bad Robot Productions were given the inside track by executive producers Jonathan Nolan and Greg Plageman today at the show's packed Comic-Con panel.
Details on the breaking news below:
ACKER TAKES ROOT
The minds behind the Machine (Nolan & Plageman) announced that fan-favorite recurring guest star Amy Acker has been promoted to series regular for the upcoming third season, starring as Root, the Machiavellian cyber-hacker.

 
First introduced in season one as a foil for Finch and last seen in a mental institution, the conflicted cyber-terrorist Root will stop at nothing to find the Machine and set it free.

 
Acker previously appeared in J.J. Abrams' Alias and Joss Whedon's Angel, and she stars in Whedon's acclaimed feature film Much Ado About Nothing.
WANT TO BECOME THE NEXT "PERSON OF INTEREST"?
Nolan and Plageman also hinted that fans should keep an eye on the Person of Interest Facebook page in the coming weeks. Here's why:
Warner Bros. Television and CBS are launching the Person of Interest Social Photo Opportunity, which will give the show's fans on Facebook the ability to submit photos for a chance to become a "person of interest" at some point during season three.

 
Currently in development and expected to launch prior to the debut of season three, the POI Social Photo Opportunity will allow fans to submit personal photos through Facebook, with the possibility of their image being included in the show during an upcoming episode.

 
For more information on the chance to become a "person of interest," fans should "Like" the Person of Interest Facebook page at www.facebook.com/PersonOfInterestCBS and stay tuned for details — which will be released in the coming weeks — on when and how to submit images.

 
When the POI Social Photo Opportunity Facebook app launches, fans will then be able to submit an image from their own Facebook account, add effects and then upload it to a database. POI producers will then select photos for use during upcoming episodes of the show, with new images appearing throughout the entire third season. Photos could appear at any time … in any place … in any episode.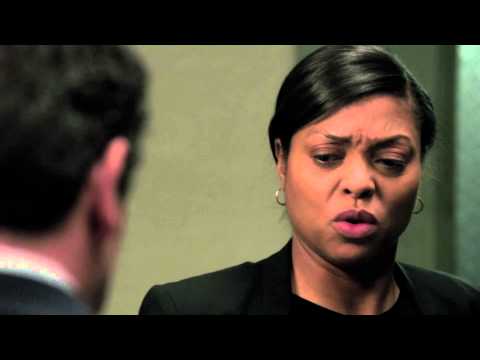 The first two seasons of Person of Interest are available now for digital download (in standard and high definition) through all online retailers, includingiTunes and Amazon Instant Video. Additionally, the complete second season of Person of Interest will be available on Blu-ray™ Combo Pack and DVD on September 3, 2013.
For additional information about Warner Bros. Television activities at Comic-Con, follow us on Twitter @TheWBdotcom (hashtag #WBSDCC) and visitwww.thewb.com/comiccon.
Some of our favorite cosplay photos, sketches, videos, reports and more from HeroesCon 2013.
Videos, articles, photos and more of the Denver Comic Con. This year attendance reached over 48,000, and 6,000 people had to be turned away on Friday.
HEAD SMASH Graphic Novel preview sales hit #1 at the Philadelphia Comic Con
(via
PR Newswire
)
Download image Creator Vlad Yudin presents HEAD SMASH in Philadelphia. (PRNewsFoto/The Vladar Company) NEW YORK, June 5, 2013 /PRNewswire-iReach/ — HEAD SMASH promotional campaign made a stop at the Wizard World's Philadelphia Comic Con last weekend in support of the release for the highly anticipated…