On November 1st-3rd, 2013, the Los Angeles Convention Center was home to Stan Lee's Comikaze Expo! After an extremely successful first year, the guest list was even better, the show moved from the parking lot to the main floor, and even added an extra day to maximize the con! Although it was primed to be better than ever, the show this year was a bit flat compared to the previous year.
The show floor seemed a bit out of sorts, with artist alley scattered all over the place, and it lacked the charm of the first show. Friday also didn't seem to work out for the expo, as it was mostly empty. The crowds were definitely better during the weekend, but still lacked the excitement of the inaugural show. It was still a good show, with some cool panels and some great guests, but I think the appeal with the groupon deal last year was a huge part in why families flocked to the show. And I think Friday isn't necessary in LA, especially when people have to battle Friday and Laker game traffic. I'm looking forward to next year's Comikaze to get better as they adjust to the growing pains of a new show, and know that the best is yet to come!
Now, on to some photos!
Welcome to Comikaze 2013!
What good is Stan Lee's Comikaze Expo, without the man himself? Here he is signing autographs!
"
A shot of the special stage reserved for the main panel!
"
Have you seen Eee vah?
"
An awesome Masters of the Universe display!
"
The Aspen booth set up and ready to go!
"
Nerd Machine representing at Comikaze!
"
One of the best exhibits at Comikaze. Old school arcades and video games!
"
Fan favorite artist Marc Silvestri interacting and signing for fans.
" alt="" />
Spiderman artist Humberto Ramos drawing one of his many commissions during the show!
"
Who you gonna call He-Man?
"
Ecto 1 was the coolest car on display….
"
… Or was it???
"
Thor and Iron Man 2 exhibits!
"
Along with Iron Man armors from all 3 movies!
"
If you're tired, take a seat next to Iron Man!
"
Artist Noa drawing live at Comikaze!
"
Comic Book Men strike a pose! A never ending line all show!
"
John Romita Jr. greeting his long line of fans!
"
But not long as the line for Bruce Campbell!
And now, onto some cosplay pics!
"
So shiny.
"
WHERE IS THE PRINCESS???
"
Awesome dark helmet.
"
Battle of the Planets!
"
Amazing Poison Ivy and Harley Quinn!
"
Go go Power Rangers!
"
Game Over.
"
April O'Neill posing with the TMNT book from IDW!
"
Links Unite!
"
Where's Bebop?
"
You have failed this city!
"
Six shooter.
"
Got a light?
"
Are we in the new movies?
"
Pretty awesome Wolverine and Rogue!
"
Cutest cosplayers of the show!
"
The best costumes of Comikaze!
"
Stay classy Los Angeles! See you next year!
The first ever, and hopefully annual, Walker Stalker Convention was held this weekend (Nov. 1-3, 2013) at the Atlanta Convention Center at Americasmart in Atlanta, Georgia. The convention was the brain child of Walker Stalker podcast hosts, Eric Nordhoff and James Frazier. The WSC brought in around 10,000 visitors. Not too shabby for their first at-bat.
I would like to give a big round of applause to everyone who had a hand in this event. There were a few minor hiccups, as can be expected at any convention. I heard a few grumblings about the lack of limitations at autograph tables (apparently, a guest at Andrew Lincoln's table had an obscene amount of items to be signed. A limit was later enforced as a result), and also some comments about the celebrity panels being conducted in a different building. Celebrity schedule conflicts are unpredictable and not the fault of any convention personnel. It's all in how they handle such surprises. Guests like Emma Bell and Lauren Cohan, unfortunately had to cancel. Norman Reedus had to cut his Sunday appearance in half. And Andrew Lincoln could only appear for one day. However, Lincoln and Reedus stayed long after they were supposed to on Saturday evening, and didn't leave until all fans in their queue had received and autograph. Class acts! Personal con experience and all things considered, those were indeed minor hiccups.
From the creators to the volunteers, you did a fantastic job this weekend, and I am grateful to have been given the opportunity to be a part of it. On behalf of Convention Scene and Walker Bait Productions, job very well done! Thank you!
The WSC featured more than 40 celebrity guests, including almost every member of The Walking Dead cast, as well as nearly 100 vendor booths. The vendors ranged from comic and toy collectibles to an on-site tattoo shop. A special VIP Meet & Greet and Zombie Bash were held on Saturday evening, along with a private concert featuring Emily Kinney, "Beth" on The Walking Dead. The WSC even provided a "Virtual Queue" for those who did not want to spend all day standing in line for autographs. You simply checked in at the Virtual Queue booth and when it was time for you to actually get into a celebrity line, a member of the volunteer staff would send you a text message. The concept reminded me of the "Fast Pass" access at Walt Disney World. Still, I chose to get the full experience, replete with eavesdropping and people watching, by standing in every line I could. Even with the wait time, the volunteers kept everything moving smoothly and efficiently. No complaints here.
Each celebrity guest that I spoke to had very positive things to say about WSC. "This Con is unique because of the focus on The Walking Dead and zombie culture," said actor Daniel Thomas May ["Allen" on The Walking Dead]. "There are just so many cast members and spectacular fans. You know, we use the hashtag on Twitter #TWDFamily for the The Walking Dead Family, and that's what this whole weekend has felt like. We're all just a bunch of family and it's so great."
Andrew "Drone" Cossan, who has done illustrations for LUCASFILM and TOPPS, was on hand at Marc Draven's Ink-Fusion Tattoo booth creating custom designs for guests looking for a permanent WSC souvenir. "I can crank out some pieces very quickly," he said. "It's easy to make con fans happy because you are giving them a character that they like and want." When asked about his WSC experience, Drone said, "It's been quite a trip. Compared to other cons, I am very impressed with the overall organization. They've been very accommodating and good about checking in on vendors and talent to make sure that everything is going smoothly and our needs are being met. And that's a good sign."
While I did have an opportunity to meet Greg Nicotero, one of my personal highlights was speaking with a different member of zombie culture royalty, the lovely Judith O'Dea. For the uninitiated, O'Dea portrayed the iconic "Barbara" in the film that started it all, George Romero's 1968 classic The Night of the Living Dead. "I have had an absolute ball," she gushed. "At the time, none of us who were a part of the film had any idea the effect it would have [on pop culture] and I am just in awe that we really were, and are a part of what has become The Walking Dead. And I would like to say how grateful I am to the fans for their long time support.  It's hard to believe, but it is all so exciting."
Crissy Thomas, founder of fan site BitchinDixons.com met up with other Bitchin Dixon members who had traveled from near and far to meet Norman Reedus, "Daryl" on The Walking Dead. And for those members who couldn't make the journey, Crissy collected gifts, cards, and letters that they had shipped to her and presented them to Reedus on their behalf. Thomas hopes to have even more Bitchin Dixons attend next year.
Did you hear that, Walker Stalkers? The fans and guests have spoken. It's time to start preparing for next fall! Congratulations.
The following images are (c)WalkerBaitProductions ** Additional images, including celebrity panels, can be found by visiting the Walker Stalker Con Flickr site.
A look at the New York Comic Con. More as if unfolds.
The cast of the new ABC series Once Upon A Time In Wonderland, including stars Sophie Lowe ('Alice'), Michael Socha ('Knave of Hearts'), Peter Gadiot ('Cyrus'), Emma Rigby ('The Red Queen'), Naveen Andrews ('Jafar'), and Executive Producer Zack Estrin spoke at SDCC 2013, and Convention Scene's own Richard Oh was there.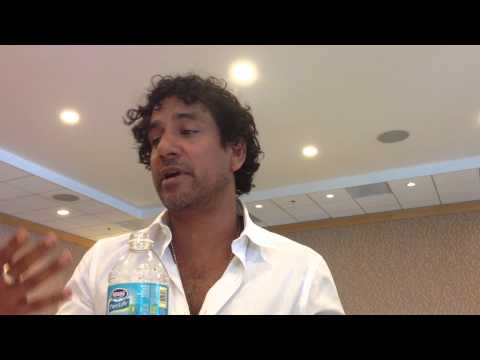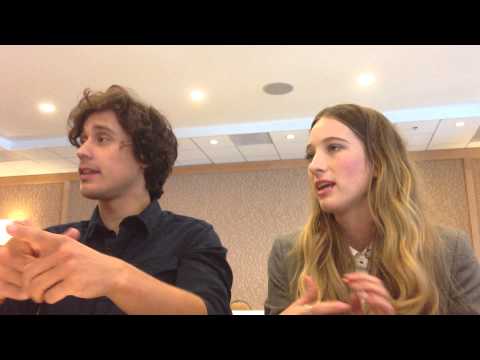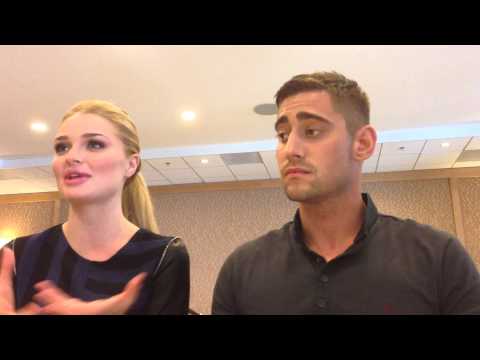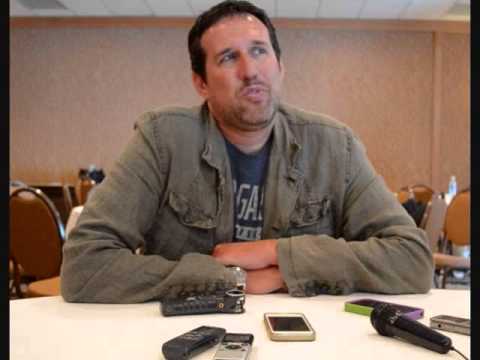 The cast of the hit ABC series Once Upon A Time, including stars Lana Parrilla, Michael Raymond-James, Colin O'Donoghue, Jennifer Morrison, Ginnifer Goodwin, Robert Carlyle, along with executive producers Edward Kitsis and Adam Horowitz spoke at SDCC 2013, and Convention Scene's own Richard Oh was there.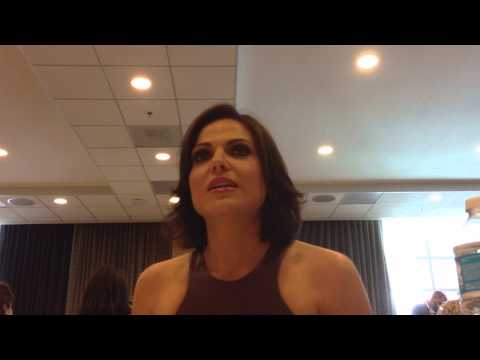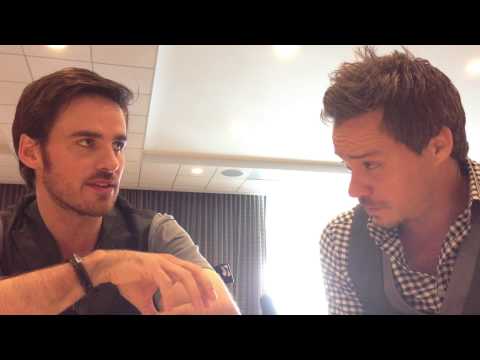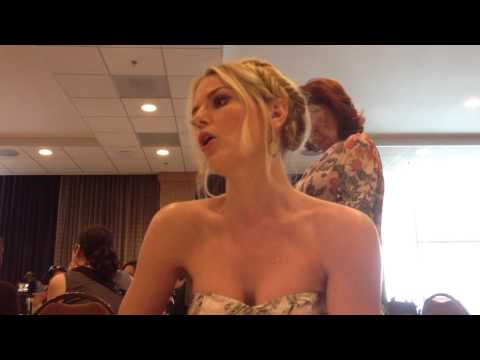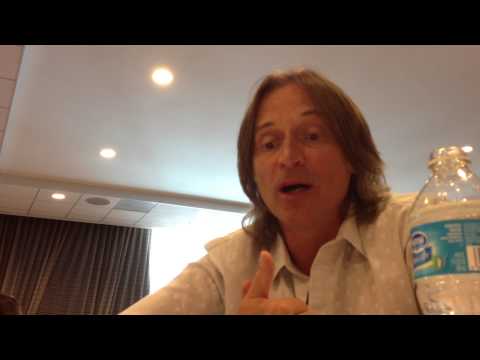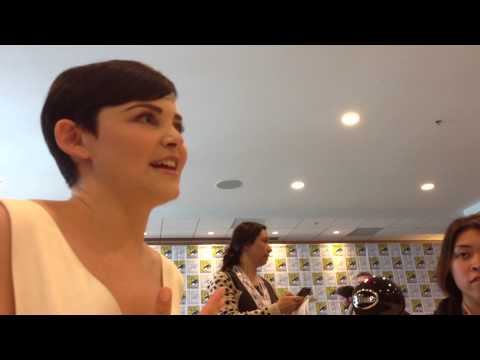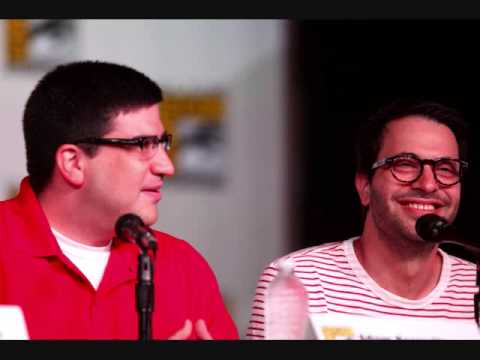 Up for another SDCC Digest? We have cosplay galleries and videos, news that Hugh Jackman walked around as Wolverine (and nobody noticed), Loki's introduction to the Marvel Studios panel, and lots more.

Beauty and the Beast by Andy Park.
The cast of the CW hit show Beauty and the Beast, including stars Kristin Kreuk and Jay Ryan, along with executive producers Jennifer Levin and Sherri Cooper spoke at SDCC 2013, and Convention Scene's own Richard Oh was there.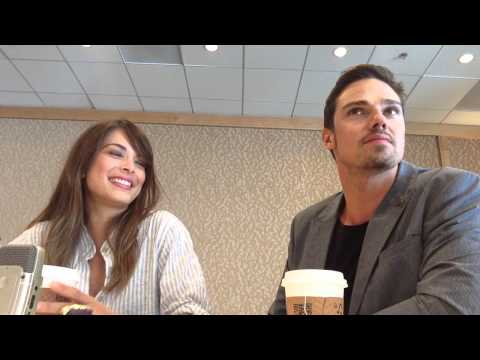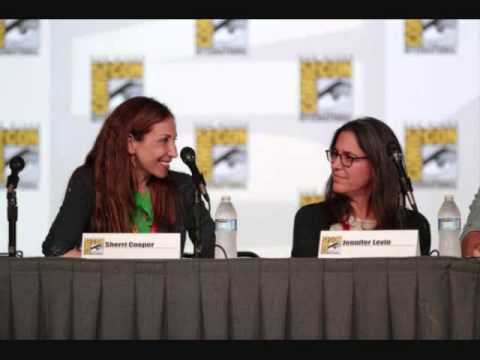 A picture from Walking Dead Season 4 Episode 1. (Photo taken by Gene Page)
The cast of the AMC hit show The Walking Dead, including Andrew Lincoln, Norman Reedus, Steven Yeun, Lauren Cohan, Danai Gurira, David Morrissey, Chad Coleman, Scott Wilson, Executive Producer and Showrunner Scott Gimple, Executive Producer Gale Anne Hurd, Executive Producer Robert Kirkman, Executive Producer David Alpert and Executive Producer and Special Effects Make-up Supervisor Greg Nicotero spoke at SDCC 2013, and Convention Scene's own Richard Oh was there.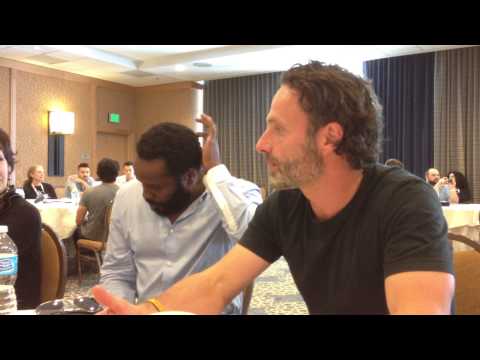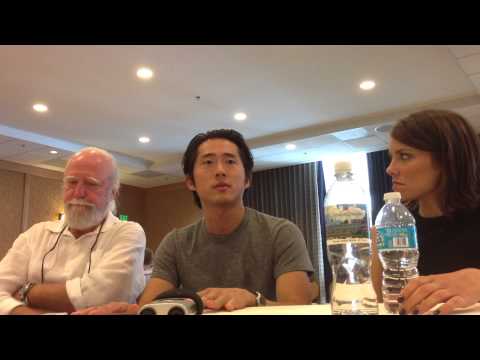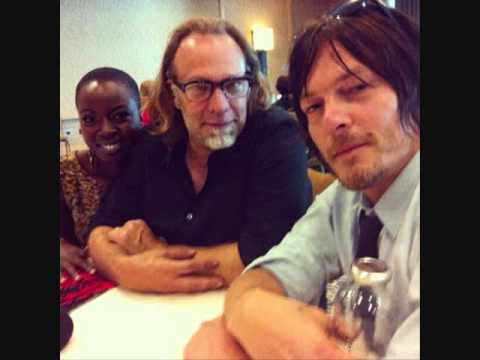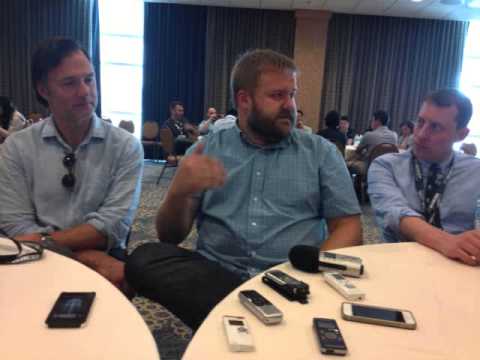 Matt Smith wanders the floor of SDCC in a Simpsons  mask, stuntmen make a daring rescue, the WB shows off a lot of videos, and lots more in the latest SDCC Digest.
Press Release:
MARVEL ONE SHOT: AGENT CARTER
MARVEL STUDIOS INVITED COMIC-CON FANS TO ATTEND AN EXCLUSIVE SCREENING OF ALL-NEW MARVEL: ONE-SHOT & FILMMAKER/TALENT PANEL
WHO:            Louis D'Esposito, Director & Marvel Studios Co-President, Hayley Atwell ("Peggy Carter"), Brad Winderbaum, Producer, and Eric Pearson, writer. Moderated by Entertainment Weekly's Anthony Breznican.
WHAT:          Marvel invited Comic-Con fans to attend a special screening of MARVEL ONE SHOT: AGENT CARTER, followed by filmmaker/talent Q&A panel to celebrate the release of "Marvel's Iron Man 3" releasing on HD Digital and HD Digital 3DSeptember 3, 2013, and on 3D Blu-ray, Blu-ray, DVD, Digital Copy and On Demand September 24, 2013.
WHEN:          FRIDAY, JULY 19 @ 7:00 PM PST 
WHERE:        Reading Cinemas Gaslamp 15, San Diego, CA           
MORE:          About MARVEL ONE SHOT: AGENT CARTER:
Picking up where the events of CAPTAIN AMERICA: THE FIRST AVENGER left off, "Agent Carter" tracks British operative Peggy Carter (THE FIRST AVENGER's Hayley Atwell) as she joins the nascent S.H.I.E.L.D. organization. As she searches for the enigmatic "Zodiac" key, Agent Carter also battles her sexist, bureaucratic boss, Agent Flynn (THE WEST WING's Bradley Whitford), who thinks women have no place in the secret-agent business.
Co-starring Dominic Cooper (CAPTAIN AMERICA: THE FIRST AVENGER) as Howard Stark, "Agent Carter" is the fourth entry in the fan-favorite "Marvel One-Shot" Short Film Series, which exists within the continuity of the Marvel Cinematic Universe.
MARVEL ONE-SHOT: AGENT CARTER will be available as a bonus feature on "Marvel's Iron Man 3," debuting on HD Digital and HD Digital 3D September 3, 2013, and on 3D Blu-ray, Blu-ray, DVD, Digital Copy and On Demand September 24, 2013.