Via Toucan Blog:
SPECIAL GUESTS WAVE 3 IS HERE!
20 More Guests Announced for Comic-Con International 2014!
Comic-Con International introduces 20 more guests for the 2014 event, to be held July 24-27 at the San Diego Convention Center. This brings our 2014 list to 60 amazing guests! This third wave of guests for 2014 includes a pair of bona fide comics legends, creators from mainstream and alternative comics, graphic novels, and comic strips, plus one of the most popular Young Adult series authors. For complete bios and larger photos of these guests, please click here to visit our CCI 2014 Special Guests page!
Neal Adams, artist, Batman, X-Men, Ms Mystic
Sergio Aragonés, cartoonist, Groo, MAD, Sergio Aragonés Funnies
Ray Billingsley, cartoonist, Curtis
Greg Capullo, artist, Batman, Spawn
Mark Evanier, writer/producer, Garfield; Kirby: King of Comics
Athena Finger, granddaughter of Bill Finger, co-creator of Batman
Kelley Jones, artist, Batman, Deadman
Michael Lark, artist, Daredevil, Gotham Central, Lazarus
Jae Lee, artist, Batman/Superman, The Inhumans
Mike Mignola, creator/writer/artist, Hellboy
Bryan Lee O'Malley, writer/artist, Scott Pilgrim series, Seconds
Rina Piccolo, cartoonist, Tina's Groove, Six Chix
Joe Quesada, chief creative officer, Marvel Entertainment
Veronica Roth, author, Divergent series
Scott Shaw!, artist, Captain Carrot; comics historian, Oddball Comics
Dan Slott, writer, Superior Spider-Man, Amazing Spider-Man
Brian Stelfreeze, artist, Shadow of the Bat, Daymen
Jim Steranko, writer/artist, S.H.I.E.L.D., Captain America
Brian K. Vaughan, writer, Y, The Last Man, Saga; executive producer, Under the Dome
G. Willow Wilson, writer, Ms. Marvel, Air, Alif the Unseen
- See more at: http://www.comic-con.org/toucan/20-more-guests-announced-comic-con-international-2014-0#sthash.N30SGPp9.dpuf
Press Release:
REEDPOP AND WIKIA TO LAUNCH INTERNATIONAL COSPLAY COMPETITION AT C2E2
Inaugural C2E2 Crown Championships of Cosplay! Judged by Leading Cosplay Figures Opens for Registration Today
New York– February 14, 2014 – Today, ReedPOP, the world's leading purveyor of pop culture events, and Wikia, the social universe of fandom and the ultimate source for powerful and relevant game expertise, announce the debut of a new cosplay championship at this year's C2E2 in Chicago. The inaugural C2E2 Crown Championships of Cosplay will be the biggest and most prestigious costume contest in the United States, where veterans of the cosplay circuit and amateurs alike will battle it out for a shot at seizing the Crown and over $10,000 in cash and prizes. RedEye, part of Chicago's Tribune Media Group, will serve as media sponsor for the inaugural event.
For the first time ever, C2E2 will invite cosplayers from across the U.S. to travel to the Windy City and have their creations critiqued by celebrity judges with established backgrounds in costume design and pop culture entertainment. This year's judges include Ashley Eckstein (Star Wars: The Clone Wars, Her Universe fashion line), Yaya Han (Heroes of Cosplay) and Nan Cibula-Jenkins (costume designer and head of costume design at The Theatre School at DePaul University). Fans will witness the spectacle and pageantry of a fun-filled competition celebrating the best cosplayers from around the country. This will not only be a celebration of pop culture, but a craftsmanship award show, with a pre-judging session and a stage display. All entries must represent a character or element from Comic Books, Movies & Television, Video Games, Anime or Fantasy.
"With some of the amazing costumes we've seen at our other shows, we thought it would make for a great showdown between the best of the best in cosplay," said Lance Fensterman, Global Vice President of ReedPOP. "We're thrilled to have teamed up with Wikia for the C2E2 Crown Championships of Cosplay to truly celebrate pop culture and the creativity of its Fans."
"While cosplay has always been a passion of Wikia's community of super-fans, the rise of ReedPOP's events and our partnership around C2E2 allows us to engage even the most casual of enthusiasts," said Eric Moro, Director of Programming, Entertainment at Wikia. "Starting on wikia.com and leading up to C2E2, the Cosplay Championships will put popular cultural on full display in all its glory. We're excited to have our community play a central role."
The debut of the C2E2 Crown Championships of Cosplay rides a surge in popularity for the cosplay culture and artistry most evident in Syfy channel's docu-series "Heroes of Cosplay." The C2E2 Crown Championships of Cosplay will be streamed live to a global audience on the C2E2 website.
Fans can register here for the C2E2 Crown Championships of Cosplay starting February 14. Each entrant will submit an application to be reviewed by the C2E2 team (one costume per entrant) and the top entrants will compete for top prize in Chicago. Visit our website for more information on rules and conditions.
About ReedPOP
ReedPOP is a boutique group within Reed Exhibitions, which is exclusively devoted to organizing events, launching and acquiring new shows, and partnering with premium brands in the pop culture arena. ReedPOP is dedicated to producing celebrations of popular culture throughout the world that transcend ordinary events by providing unique access and dynamic personal experiences for consumers and fans. The ReedPOP portfolio includes: New York Comic Con (NYCC), Chicago Comic & Entertainment Expo (C2E2), Penny Arcade Expo (PAX) Prime, East and Australia, Star Wars Celebration, and the UFC Fan Expo. In 2013 ReedPOP (has) added Star Wars Celebration Europe and PAX Australia to its rapidly expanding portfolio of international events. The staff at ReedPOP is a fan based group of professionals producing shows for other fans, thus making them uniquely qualified to service those with whom they share a common passion. ReedPOP is focused on bringing its expertise and knowledge to world communities in North America, South America, Europe, and Asia/Pacific (including Australia).
About C2E2
The Chicago Comic & Entertainment Expo – also known as C2E2 – is a convention spanning the latest and greatest from the worlds of comics, movies, television, toys, anime, manga and video games. Bringing the best of popular culture to Downtown Chicago, C2E2's show floor is packed with hundreds of exhibitors, panels and autograph sessions giving fans a chance to interact with their favorite creators and screening rooms featuring sneak peeks at films and television shows months before they hit either the big or small screen!
About Wikia
Wikia, the social universe for fans, by fans, is the home for social fandom and the ultimate source for powerful and relevant entertainment expertise. It is the definitive place for people to contribute to original sources of multi-media information around subjects they know and love. Using Wikia, anyone can form new communities around any subject or participate in over 300,000 existing communities by reading or contributing new content. With over 30 million pages of rich content, Wikia's communities are the most authoritative about any pop culture topic on the Internet. Wikia's game vertical (www.wikia.com/videogames) is a leading video-game focused network on the Web. Its movies, TV and books verticals (www.wikia.com/entertainment) are the fastest growing source of U.S. entertainment content around the world. Launched in 2006 by founders Jimmy Wales and AngelaBeesley, Wikia attracts more than 100 million global unique visitors per month and is ranked a Quantcast Top 30 and comScore Top 100 Internet site, as well as a Nielsen Top 10 social network. www.wikia.com or @wikia
BALTIMORE, MARYLAND - February 17, 2014 - The new and expanded floor for our premiere 3-day show continues to fill in!  The 2014 Baltimore Comic-Con will be held the weekend of September 5-7!
Hey there Vendors and Artists!
This is your opportunity to participate with one of the fastest growing conventions in New England!
Hartford guests will include-but not limited to:
Our projected attendance will reach 12-15 thousand our first year!
We would love to have you along for the ride on our maiden voyage!
It is easy to sign up.  Simply contact us at:
and submit either an Artist Alley application or Vendor Application.
For more information contact:
Epic Productions
561-756-0732
Press Release:
Baltimore Comic-Con Announces Banner List of All-Star Artists!
Capullo, Finch, Prado, and Reis Join the 3 Day Party!
BALTIMORE, MARYLAND – February 10, 2014 – Year after year, the staff at the Baltimore Comic-Con strives to make our show bigger and better, and our 15th annual event will be no different. The premiere 3-day gala occurs the weekend of September 5-7, 2014!
Our announced guests today are noteworthy for their artistic contributions to the industry, and specifically their recent work at DC Comics.
After some initial success at small-press publisher FantaCo, Greg Capullo landed work in the 1990s at Marvel Comics on titles such as Quasar, What If..?, and X-Force. Todd MacFarlane approached Capullo to do work for him at Image Comics on MacFarlane's Spawn, which led to a run on the title, spin-offs, and other notable titles under the Image umbrella including Haunt and Capullo's The Creech. DC Comics wooed Capullo to take over art duties on Batman during their New 52 relaunch, a run that went on to earn great accolades.
Joining us from Canada, David Finch received recognition for his early work at Top Cow Productions on titles such as Cyberforce, Ascension, and Aphrodite IX. He then went on to spend a number of years at Marvel Comics, working on blockbuster titles including Ultimate X-Men, Avengers (and the relaunched New Avengers), and Moon Knight before jumping into an exclusive contract with DC Comics in 2010 where he flexed his writing muscles as well as his drawing skills on Batman: The Dark Knight. He is currently working on DC's Forever Evil.
The Brazilian team of Ivan Reis and Joe Prado will also return to the Baltimore Comic-Con in 2014! Reis began his career at Dark Horse with a long run on Ghost and follow-up work on The Mask, Time Cop, and Xena. He has worked on Marvel titles like Avengers, Iron Man, and Defenders, and at DC on Action Comics, Teen Titans, and Superman. Prado's line work has graced the pages and covers of DC Comics' Superman, Teen Titans, Birds of Prey, and Rann/Thanagar War. Together, they are currently working on Justice League and Aquaman and The Others, also from DC Comics.
"We love what these gentlemen have brought to the DC Comics Universe, and comics art in general," commented Marc Nathan, promoter of the Baltimore Comic-Con. "It is an absolute pleasure to welcome them back, and we know our fans will be thrilled to hear they'll be joining us again!"
This year's previously confirmed guests for the show include: Marty Baumann (Pixar artist); Jeremy Bastian (Cursed Pirate Girl); Dave Bullock (Batman Black and White); Bernard Chang (Green Lantern Corps); Sean Chen (Amazing Spider-Man); Jimmy Cheung (Infinity); Cliff Chiang (Wonder Woman); Frank Cho (X-Men: Battle of the Atom); Richard Clark (House of Gold & Bones); Steve Conley (Bloop); Alan Davis (Wolverine); Tommy Lee Edwards (Suicide Risk); Garth Ennis (Preacher, The Boys); Dave Gibbons (Watchmen); Bryan JL Glass (Mice Templar); Michael Golden (The Ravagers); Cully Hamner (Animal Man); Dean Haspiel (The Fox); Fred Hembeck (Garfield); Adam Hughes (Before Watchmen: Dr. Manhattan); JG Jones (Green Lantern Corps, Batman Black and White); Justin Jordan (Luther Strode, Green Lantern: New Guardians); Barry Kitson (Empire); Aaron Kuder (Action Comics); David Mack (Shadowman); Kevin Maguire (Guardians of the Galaxy); Alex Maleev (Moon Knight); Ron Marz (Witchblade); Bob McLeod (X-Men: Gold); Tradd Moore (Deadpool Annual); Mark Morales (New Avengers); Dan Parent (Archie, Veronica, Kevin Keller); David Peterson (Mouse Guard); Eric Powell (The Goon); Brian Pulido (Lady Death); Budd Root (Cavewoman); Alex Saviuk (Web of Spider-Man); Andy Smith (Superman #23.1: Bizarro); John K. Snyder III (Zorro Rides Again); Allison Sohn (sketch card artist); Charles Soule (Thunderbolts); Ben Templesmith (The Memory Collectors); Peter Tomasi (Batman and Two-Face); John Totleben (Swamp Thing); Herb Trimpe (GI Joe: A Real American Hero); Billy Tucci (Shi); Rick Veitch (Saga of the Swamp Thing); Matt Wagner (Grendel); Mark Waid (Daredevil); Bill Willingham (Fables); Renee Witterstaetter (Joe Jusko: Maelstrom); and Thom Zahler (My Little Pony).
In the coming weeks, look for more announcements from the Baltimore Comic-Con. We are looking forward to highlighting our guests, the Harvey Awards, industry exclusives, and programming. The latest developments can always be found on our website, Twitter, and Facebook pages.
About The Baltimore Comic-Con
The Baltimore Comic-Con is celebrating its 14th year of bringing the comic book industry to the Baltimore and Washington D.C. area. For more information, please visit www.baltimorecomiccon.com.
About The Harvey Awards
The Harvey Awards are one of the comic book industry's oldest and most respected awards. With a history of over 20 years, the last 9 in conjunction with the Baltimore Comic-Con, the Harveys recognize outstanding achievements in over 20 categories. They are the only industry awards nominated and selected by the full body of comic book professionals. For more information, please visit www.harveyawards.org.
Press Release:
Cinedigm And Wizard World Partner To Launch A Digital Comic Con Channel
The network will feature highly curated feature films, television episodes, web series, live panel conversations, original programming and an e-commerce component. Releasing widely on internet connected devices, the network will be accessible to Comic Con fans via mobile, tablets, gaming consoles, connected TVs and set top boxes.
Los Angeles, CA, February 12, 2014 – Cinedigm (NASDAQ: CIDM) announced today it has partnered with Wizard World, Inc. (OTCBB: WIZD) to create a direct-to-consumer, branded digital network targeted to Comic Con fans and curated with a wide array of sci-fi, horror, fantasy, action, adventure, gamer, anime, animation and comedy content, as well as an e-commerce retail destination featuring collectible and exclusive merchandise.
With Cinedigm's vast library of over 33,000 films and TV episodes, 650 digital content partnerships and an acquisitions team sourcing new films, series and other original programming, the new network will provide Comic Con enthusiasts with year-round access to compelling content. Both free-to-consumer, advertising supported streaming, as well as a premium subscription option will be available, featuring exclusive access to the events, panels, talent, and fans that make the Comic Con experience so exciting.
Wizard World is the leading producer of live pop culture multimedia conventions across North America and will host 16 Wizard World Comic Con conventions in 2014, with a broader schedule planned for 2015.  The conventions bring communities together to celebrate their favorite films, TV shows, celebrities, video games, technology, toys, social networking/gaming platforms, comic books and graphic novels. With an active database of over one million followers, and more than 250 million impressions on Twitter, Wizard World's Comic Con fans are rabid entertainment enthusiasts, collectors and technology savants, ideally positioned to support a Comic Con-focused digital network.
"This is an exciting day for the fans of pop-culture around the country," said John Macaluso, Wizard World's CEO. "To have 24/7 access to all the content that Cinedigm and Wizard World collectively provide, at the touch of a button, provides tremendous value for our fans."
The yet-to-be named channel will include films, TV episodes and web-originated programming targeted to 18-44 year old consumers, including titles from Cinedigm's nearly 2,000 episode anime library. Wizard World has already started compiling top panels and talent from Comic Cons nationwide to premier on the network and will continue filming at upcoming Comic Cons across North America throughout the winter and spring. Fans can expect to see between 150-200 hours of new footage in 2014. Additionally, Wizard World is leveraging its more than 2,000 vendor, exhibitor and artist relationships to create an exclusive Comic Con shopping experience on the digital network for its collector fans.
Already, the quickly evolving digital entertainment ecosystem is demonstrating the staying power of digital video streaming.  Game-changing digital networks are now bringing broadcast-quality TV experiences to audiences wherever and whenever they want to watch on the connected device(s) of their choice. Cinedigm's first channel, DOCURAMA, launched as part of YouTube's Paid Channel initiative in summer 2013, and is currently available on Roku, Xbox and Samsung, with additional platforms rolling out by April 2014. Leveraging its vast library of content and digital expertise, Cinedigm plans to launch a series of new branded digital channels over the next 18 months.
"We are excited to be diving further into this emerging, high growth business and have found an ideal partner in Wizard World for this Comic Con-targeted digital network," said Chris McGurk, Chairman and CEO of Cinedigm.  "We are confident that the combination of their fan base, live event expertise, access to talent, audience focus and in-house production capabilities coupled with Cinedigm's infrastructure, technology, content and distribution expertise, positions us for great success."
The parties were advised on the partnership by ROAR, a Beverly Hills based entertainment management and consulting company.
ABOUT CINEDIGM
Cinedigm is the leading independent content distributor in the United States, with direct relationships with over 60,000 physical stores and digital retailers, including Wal-Mart, Best Buy, Target, iTunes, Netflix, and Amazon, as well as the national Video On Demand platform on cable television.  The company's library of over 32,000 titles and episodes encompasses award-winning documentaries from Docurama Films®, next-gen Indies from Flatiron Film Company®, acclaimed independent films and festival picks through partnerships with the Sundance Institute and Tribeca Films and a wide range of content from brand name suppliers, including National Geographic, Discovery, Scholastic, WWE, NFL, Shout Factory, Hallmark, Jim Henson and more.
Cinedigm™ and Cinedigm Digital Cinema Corp™ are trademarks of Cinedigm Digital Cinema Corp www.cinedigm.com. [CIDM-G]
http://www.cinedigm.com/
http://twitter.com/cinedigm
http://facebook.com/cinedigm
https://www.youtube.com/cinedigm
ABOUT WIZARD WORLD
Wizard World (OTCBB: WIZD) is the leading provider of multiple Comic Cons and pop culture conventions across the world that celebrate graphic novels, comic books, movies, TV shows, celebrities, gaming, technology, toys and social networking. The events often feature celebrities from movies and TV, artists and writers, and events such as premieres, gaming tournaments, panels and costume contests.
The full event schedule can be found at www.wizardworld.com.
Wizard World 2014 Schedule:
January 24-26 – Wizard World Portland Comic Con
February 7-9 – Wizard World New Orleans Comic Con
March 7-9 – Wizard World Sacramento Comic Con
March 28-30 – Wizard World Louisville Comic Con
April 4-6 – Wizard World St. Louis Comic Con
May 2-4 – Wizard World Minneapolis Comic Con
May 30-June 1 – Wizard World Atlanta Comic Con
June 19-22 – Wizard World Philadelphia Comic Con
August 1-3 – Wizard World San Antonio Comic Con
August 21-24 – Wizard World Chicago Comic Con
September 12-14 – Wizard World Richmond Comic Con
September 26-28 – Wizard World Nashville Comic Con
October 2-4 – Wizard World Austin Comic Con
October 31-November 2 – Wizard World Ohio Comic Con
November 7-9 – Wizard World Tulsa Comic Con
November 21-23 – Wizard World Reno Comic Con
2015 schedule to be announced.
Boston Comic Con is thrilled to welcome Bone creator JEFF SMITH to his first appearance st New England's biggest comic book convention! The Bone series has entertained comic fans of all ages across the world and garnered heaps of accolades. In addition he has worked on SHAZAM: The Monster Society of Evil, created RASL, and currently writes and illustrates the webcomic TUKI, chronicling the journey of a prehistoric family. Be sure to catch this modern master of comics in a rare New England appearance! Tell your friends!
Previously announced guests include Jason Momoa, Jewel Staite, James Marsters, Eve Myles, Simon Bisley, Amanda Conner, Adam Kubert, Danielle Corsetto, Carlos Pacheco, Jimmy Palmiotti, Eric Powell, Gail Simone, Stan Sakai, and many more!
For the full guest list plus artist alley, exhibitor, and film fest registration please check out the Boston Comic Con website!
Online ticket purchases are available at the link! Tell your friends!
About Boston Comic Con:
The Boston Comic Con is a 100% independently run comic book show committed to bringing the biggest and best comic creators to New England. Run by fans for fans, Boston Comic Con is not affiliated with any other convention tour or corporate interests. Hosting over 120,000 square feet of vendors selling comic books, toys, posters, trading cards, and other pop culture memorabilia, this is a destination event for geeks of any stripe. Next year's convention will be held Friday August 8th, Saturday August 9th and Sunday August 10th at the Seaport World Trade Center, 200 Seaport Blvd, Boston, MA 02210. For more information please go to our website at www.bostoncomiccon.com and follow us on Twitter (@BostonComicCon) and Facebook!
Planet Comicon 2014 has released the initial schedule for panel events. This schedule focuses on event featuring media guests, including performers from Star Trek: The Next Generation, Star Wars, Firefly, and more.
We will be updating the schedule with additional panels and events as soon as details are confirmed.
Highlights of the schedule include:
FRIDAY, MARCH 14th:
Margot Kidder (3:00 PM)
Michael Dorn and Marina Sirtis (4:00 PM)
SATURDAY, MARCH 15th:
Wil Wheaton (11:00 AM)
Jewel Staite (Noon)
Brent Spiner and LeVar Burton (1:00 PM)
Sylvester McCoy (2:00 PM)
John Ratzenberger (3:00 PM)
Zoie Palmer (4:00 PM)
Kids' Costume Contest (2:00 PM)
Adults' Costume Contest (5:00 PM)
SUNDAY MARCH 16th:
Femi Taylor (11:00 AM)
David Yost (Noon)
Eddie McClintock (Noon)
Lee Majors (1:00)
TREKtacular Star Trek Cast Reunion (4:30) – NOTE: this is a separately ticketed event. This event is close to being sold out. Find out more about tickets here.
Planet Comicon is Kansas City's largest comic book and pop culture convention. Now in its thirteenth year! The convention will be held at the Kansas City Convention Center on March 14-16th. Please visit their website for the full guestlist, ticket information, and more!
Press Release:
2014 STAPLE! The Independent Media Expo Marks 10 Years of Weird Special Guests, Exhibitions, Presentations Slated for Annual Weekend Geek-Out
AUSTIN, Texas – STAPLE!, The Independent Media Expo, is coming back to the Marchesa Hall & Theatre for another action-packed burst of fantasy, graphics, DIY culture, and storytelling. Like clockwork, heaps of artists, writers and comic lovers flock to Austin each March to experience the best, the weirdest and the newest in the indie media multiverse. 2014 marks STAPLE!'s tenth anniversary as the premiere indie comics convention in the Southwest, showcasing all that's fit to self-print: comics, mini-comics, webcomics, zines, art, crafts, games, podcasts, and beyond.
Among the panelists announced today are: Chip Zdarsky, artist of Sex Criminals, Time Magazine's #1 comic of 2013; New York Times best seller Francesco Francavilla, creator of Black Beetle and artist on Afterlife with Archie; Rob Harrell, creator of Monster on the Hill, listed among the Best Children's Books of 2013; and Stoic Studios, the indie creators of acclaimed tactical RPG The Banner Saga.
STAPLE! came to fruition in 2005 when founder Chris Nicholas realized there were no tastefully curated get-togethers for underground comic buffs and game wizards. Taking a cue from any good comic protagonist, Nicholas did the impossible and created STAPLE! to showcase "the folks who publish comics and zines, and possible literary masterworks out of their own apartments and homes." Nicholas continues, "It was a natural step to connect the fans to the artists through a conference like STAPLE!" Ten years later, the event has grown mightily and has hosted indie greats like Tony Millionaire, Jim Mahfood, Kevin Eastman, Dean Haspiel and Stan Sakai.
In addition to the magic and wonder to be found at the tables of over 150 exhibitors, Staplers can attend panels on Comics, Webcomics, and Indie Game Design; listen to exciting tutorials and presentations; discover intriguing new favorites and revisit old classics, all while exploring the fascinating DIY niche of independent print.
More information can be found at www.staple-austin.org. A full roster of panelists, performers, and exhibitors to be released in February 2014.
STAPLE! Comics Panelists
Francesco Francavilla is a NY Times bestselling author, award-winning storyteller, writer, artist and illustrator who has worked on a wide variety of projects, most recently Afterlife with Archie for Archie Comics and his creator-owned pulp hero Black Beetle for Dark Horse Comics.
Chip Zdarsky has quickly become one of the "must know" artists in creator owned comics. His current Image Comics project Sex Criminals (Time Magazine's #1 Comic of 2013!), with writer Matt Fraction (Casanova, Satellite Sam, Hawkeye, etc.), is among the most talked about debuts of 2013. With massive critical acclaim and sold out print runs, it's easy to see why: beautifully illustrated, it's also funny, awkward, strange, haunting and sexy.
Rob Harrell created, wrote and drew the syndicated daily comic strip Big Top from 2002 through 2007. A Big Top collection was published in 2005 by Andrews McMeel Publishing. He currently writes and draws the long-running daily strip Adam@Home, which appears in more than 140 papers worldwide. His all-ages graphic novel, Monster on the Hill, was released by Top Shelf Productions in 2013, to many rave reviews and accolades. Harrell is currently writing and illustrating a series of middle-grade books called Life of Zarf for Penguin Books.
STAPLE! Webcomics Panelists
Jeremy The Artist is a freelance illustrator and graphic designer, preferring the title of "Doodler Extraordinaire." JTA currently works as host/web comic artist for the spectacular, infamous comic site My Talking Head, where he posts weekly web comics. He also moonlights as a caricaturist for local musical, artistic and special events throughout the year.
Monica Gallagher is an indie creator with over 10 years experience creating comics and illustrations with a positive, feminist spin. She has self-published several mini-comics and books, including the webcomics Bonnie N. Collide, Nine to Five, and Gods & Undergrads. Her first graphic novel, Glitter Kiss, written by Adrianne Ambrose, was published by Oni Press in late 2012 and was nominated for a YALSA award for Great Graphic Novel for Teens.
STAPLE! Indie Game Design Panelists
Moderator Scott Morris, aka "Tox" at CritsHappen.com, focuses on a balanced approach reviewing games from the designer board game industry. Taking a passionate approach to both big name publishers and crowd-funded designers, the focus is on quality, not quantity. Tox previews many Kickstarter projects for board game designers and publishers, and has consulted on several successful game design projects.
Stoic Studio, Creators of The Banner Saga
Alex Thomas immersed himself in the industry early and has done everything from 3D characters and environments, to 2D animation, illustration, screenplay writing, game design and cinematics for games including Star Wars: The Old Republic. His passion for character and environment design is reflected in the look, feel and physics of The Banner Saga.
Arnie Jorgensen began his career working on legendary comics such as Justice League for DC Comics. Eventually he became passionate about creating games, working on Star Wars: Galaxies and The Old Republic as lead concept artist. In his shift to focus on The Banner Saga, his art goes beyond concept and directly into the game.
John Watson has been programming since he was six years old. After doing some work on the Hubble Space Telescope at NASA, he decided to apply his vast abilities to the game industry, eventually bringing his superpowers as lead combat programmer on Star Wars: The Old Republic to Stoic.
Anime Boston is proud to announce five new Guests of Honor for the 2014 convention! Please join us in welcoming Wendee Lee, Kyle Hebert, Cristina Vee, Patrick Seitz, and Tom Wayland!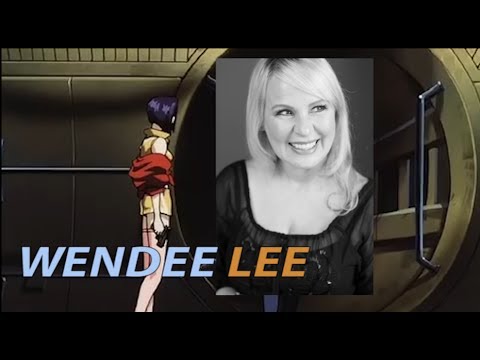 Wendee Lee is an American voice actress. While she has done voice work for many video games as well as several episodes in the Power Rangers franchise, she is particularly known in anime. With 240 credits to her name, she is one of the most prolific English voice-over actresses in history.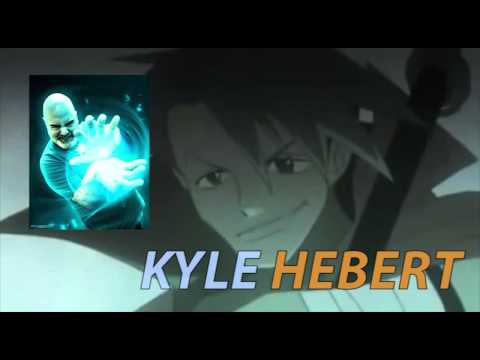 Kyle Hebert is a Los Angeles-based anime and video game voice actor whose credits include Wreck-It Ralph/Street Fighter (Ryu), Naruto (Kiba), Bleach (Aizen, Ganju), League of Legends (Ezreal, Jarvan, and Graves) and Gurren Lagann (Kamina). He is best known as the Narrator and Teen Gohan from the Funimation dub of Dragonball Z. His current roles include Tenkai Knights (Commander Beag) and Digimon Fusion (Dorulumon, Ballistomon). Other fan faves include Blue Exorcist (Bon Suguro), Fire Emblem Awakening (Frederick, Validar), Fullmetal Alchemist (Vato Falman), Tales of Symphonia (Richter Abend) and Star Ocean (Dias, Arumat, Crow).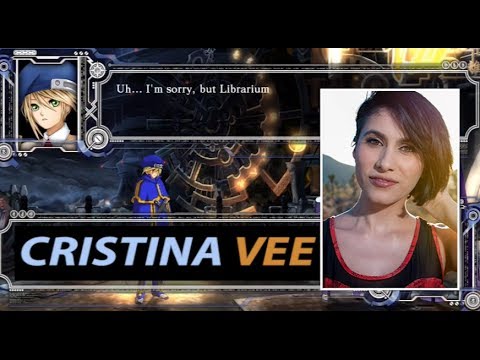 Cristina Vee is a voice actress from Los Angeles, CA. Since getting her first large anime roles in 2007, Cristina has voiced over 100 characters in both animation and video games. Anime fans know her Mio Akiyama in K-ON!, Alisa Bosconovitch in Tekken Blood Vengeance, Homura Akemi in Madoka Magica, Louise in The Familiar of Zero, and Morgiana in Magi: The Labyrinth of Magic, to name a few.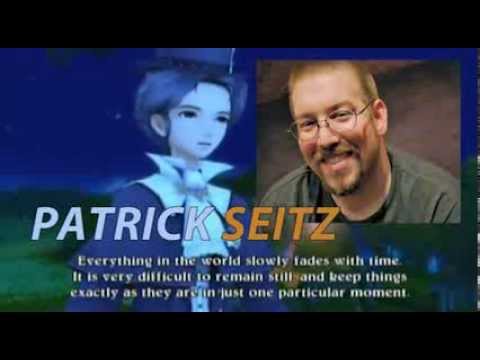 Patrick Seitz's anime roles include Franky in One Piece, Sky High in Tiger & Bunny, Germany in Hetalia, Agil in Sword Art Online, Senji in Deadman Wonderland, Simon in Durarara, Laxus in Fairy Tail, Sloth in FMA: Brotherhood, JP in Redline, Agni in Black Butler, Motochika Chosokabe in Sengoku Basara, Nekozawa in Ouran High School Host Club, Isshin Kurosaki in Bleach, and Grimmer in Monster.
Tom Wayland is proud to have made a long and successful career out of his most favorite things – acting, directing, and making raucous, loud rock and roll music. Tom has produced and/or directed hundreds of anime programs such as Now & Then, Here & There, Revolutionary Girl Utena, Alien Nine, The World of Narue, Ichi the Killer, Mew Mew Power, Magical Do Re Mi, GI Joe, and currently serves as the voice director on the hit series Pokemon.
About Anime Boston:
Anime Boston is an annual three-day Japanese animation convention held in Boston, Mass. Anime Boston 2014 is scheduled for Friday, March 21 through Sunday, March 23 at the Hynes Convention Center and Sheraton Boston Hotel. More information about Anime Boston can be found at www.animeboston.com.
About New England Anime Society:
The New England Anime Society was founded in 2001. Based in Massachusetts, The New England Anime Society, Inc. is an organization dedicated to furthering public education and understanding of the Japanese language and culture through visual and written media. More information about The New England Anime Society is available at www.neanime.org.