Press Release:
LONG BEACH COMIC EXPO OFFERS LIFETIME PASSES
TIMED TO CYBER MONDAY
Long Beach, CA (November 25, 2014) – In advance of Cyber Monday, Long Beach Comic Expo will make available 50 Lifetime Passes which will grant fans access to the annual event. The passes are available at www.longbeachcomiccon.com for $249.99 through December 31st, 2014. After that date, the a lifetime pass will cost $349.99.
Next year's Long Beach Comics Expo will be held February 28, 2015 & March 1, 2015 at Long Beach Convention Center. Announced guests include legendary writer Chris Claremont (UNCANNY X-MEN), acclaimed comic book writer Brian Wood (THE MASSIVE; DMZ), fan favorite animation writer and producer Greg Weisman (STAR WARS REBELS; YOUNG JUSTICE) and Cosplay favorites LeeAnna Vamp and Nicole Marie Jean.
"The Lifetime Passes are a great gift and a wonderful idea for the comic book and cosplay fans in your life," said Martha Donato, Executive Director of Long Beach Comic Con & Expo. "For the cost of a season pass at a resort, you can give a lifetime experience of comics."
Follow Long Beach Comic Expo on Facebook and Twitter for the latest news and information.
About Long Beach Comic Expo
Long Beach Comic Expo is an annual event held at theLong Beach Convention Center that celebrates comic books and pop culture and showcases the exceptional works of talented writers, artists, illustrators and creators of all types of pop culture. At Long Beach Comic Expo, you'll find exhibitors promoting and selling all types of related products, as well as entertaining and educational programs for all ages, guest signings and meet & greet sessions with celebrities. Long Beach Comic Expo is aMAD Event Management, LLC production. To learn more and purchase tickets, please visit www.longbeachcomiccon.com.
The trailer will be showing with every movie playing at these theaters over the weekend.
AZ PHOENIX HARKINS TEMPE MARKETPLACE
CA LOS ANGELES AMC CENTURY CITY
CA LOS ANGELES Indep EL CAPITAN
CA IRVINE REGAL SPECTRUM IRVINE 21
CA SAN FRANCISCO AMC METERON 16
CA SAN JOSE CINEMARK OAKRIDGE 20
CA SAN DIEGO REGAL MIRA MESA 18
CAN TORONTO CPX YOUNGE & DUNDAS
CAN VANCOUVER CPX RIVERPORT
CO DENVER AMC WESTMINSTER 24
DC WASH D.C AMC TYSONS CORNER 16
FL MIAMI CARMIKE PARISIAN 20
GA ATLANTA REGAL ATLANTIC STATION
IL CHICAGO REGAL CITY NORTH
MA BOSTON AMC BOSTON COMMONS 19
MI DETROIT CINEMARK SHOWCASE 20
MN MINNEAPOLIS AMC SOUTHDALE
MO KANSAS CITY AMC STUDIO 30
NY NEW YORK AMC LINCOLN SQUARE 12
NY NEW YORK REGAL UNION SQAURE
OH CLEVELAND CINEMARK CINEMARK 24
PA PHILADELPHIA REGAL WARRINGTON 22
TN NASHVILLE CARMIKE THOROUGHBRED 20
TN KNOXVILLE REGAL PINNACLE
TX DALLAS CINEMARK PLANO 20
TX HOSTON REGAL MARQ*E STADIUM 23
TX AUSTIN ALAMO ALAMO S LAMAR
UT SALT LAKE CITY CINEMARK CINEMARK 24 WJ
WA SEATTLE REGAL THORNTON PLACE 14
WI MILWAUKEE MARCUS BROOKFIELD 16
StarWars.com says, "Following this weekend, the tease can be seen in theaters around the world this December." Considering December begins on Monday, it's highly likely the trailer will also be distributed online next week
Check it out in all its glory!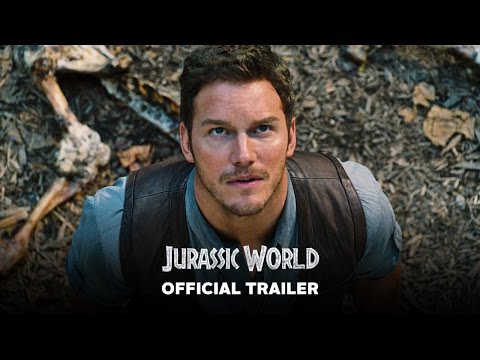 Media Guest Announcement:
MegaCon is pleased to announce that Norman Reedus (The Walking Dead and The Boondock Saints) will be attending MegaCon 2015. Mr. Reedus is scheduled to attend all 3 days of MegaCon 2015.
For more on Megacon visit their website
Media Guest Announcement:
MegaCon is pleased to announce that Jon Bernthal and Sarah Wayne Callies (The Walking Dead) will be attending MegaCon 2015. Mr. Bernthal and Ms. Callies are scheduled to attend all 3 days of MegaCon 2015.
For more on Megacon check out their website
Ben Templesmith (30 Days of Night, Wormwood: Gentleman Corpse) appears at Alleycat Comics on Wednesday, November 26th from 5:00 pm until 8:00pm to sign the first issue of GOTHAM BY MIDNIGHT!
Alleycat Comics
5304 N. Clark Street Rear, Chicago, IL 60640
(773) 907-3404
Artist Sean Phillips appears at Orbital Comics for a very special signing on Friday, November 28, 2014 from 5:00 – 7:00 pm. It will then lead into a private view of his new exhibition in the Orbital Gallery from 7pm, featuring a selection of pages from FATALE, CRIMINAL, HELLBLAZER, SLEEPER, VOID, and more.
Orbital Comics
8 Great Newport Street, London WC2H 7JA, United Kingdom
020 7240 0591
Artist Sean Murphy (The Wake, Punk Rock Jesus, Interstellar) appears with writer Katana Collins and artist Clay McCormack at Casablanca Comics on Wednesday, November 26, 2014 from 4:00 pm until 6:00 pm for a special signing of CAFE RACER!
About the book:
As a toddler, Orchid and her father barely escaped Japan during the Doolittle Raid of WWII. Years later, Orchid is still an outcast as she speeds her way into London's Cafe Racer motorcycle society. Defying both racial and sexist stereotypes, the half-Japanese teenager is unbeatable in a race–much to the disappointment of her father, who forbids her from riding his mysterious motorcycle. After discovering friendship in the most unexpected places, she soon uncovers the truth of the bike, along with its connection to the disappearance of her mother in pre-war Japan.
Cafe Racer is a story told through seven vignettes, also including extra features such as pencils, concept art, and other behind the scenes artwork.
Casablanca Comics
151 Middle Street, Portland, ME 04101
(207) 780-1676
Writer Michael Moreci and artist Christopher Mitten appear at Defiant Comics on Wednesday, November 26th from 1:00 – 4:00 pm to sign DAWN OF THE PLANET OF THE APES from Boom! Studios!
Bridging the 10-year gap between the RISE OF THE PLANET OF THE APES and DAWN OF THE PLANET OF THE APES films, fans will bear witness to the fall of humanity and the rise of Caesar's civilization. While the apes of the world have yet to advance as a species, Caesar must find a way to unify them to one cause. On the other side of the country, Malcom must venture into the decaying Americas with his family to find a cure for the plague slowly killing his wife, Rita. World powers will shift as civilizations collapse and rise.
Defiant Comics
7234 Madison Street, Forest Park, IL 60130
(708) 771-3339
Writer Brian K. Vaughan (Ex Machina, Y: The Last Man) appears at Midtown Comics Downtown on Thursday, December 18th at 6:30 PM for a signing of Saga Vol 4 TP and Saga Deluxe Vol 1 HC. 
At long last, a deluxe hardcover of the Eisner and Hugo Award-winning SAGA is finally here! Collecting the first 18 issues of the smash-hit series, this massive edition features a striking new cover, as well as special extras, including never-before-seen sketches, script pages, and a roundtable discussion with the creators about how SAGA is really made. Altogether, this hardcover contains over 500 pages for less than fifty bucks!

-In-store purchase of either Saga Vol 4 TP or Saga Deluxe Vol 1 HC required to attend event. You will receive a proof of purchase ticket that will admit one to the signing.

-Note, purchase ticket will not guarantee a signed item, but will work as a claim ticket showing proof of purchase. You will receive a separate ticket once you are in line at the event. 

-Limit of two items signed per person.
Midtown Comics Downtown
64 Fulton Street, New York, New York 10038