Natalie Nourigat, Molly Schaeffer, and Kevin Sampsell appear at The Waypost on Tuesday, August 5th from 7:30 – 9:00 pm!
Press Release:
What a dream team! Portraits by Natalie Nourigat, text illustrations by Molly Schaeffer, and beautiful collages from Kevin Sampsell are hanging at the Waypost all during August.
The portraits and illustrations are from upcoming book Sex from Scratch: Making Your Own Relationship Rules.
Come by tonight for an art opening! Say hi to the artists, grab a drink, and snag a copy of the new book before its official release party. It will be great.
The Waypost
3120 N Williams Ave, Portland, OR 97227
(503) 367-3182
Brian Michael Bendis, Kelly Sue DeConnick, Matt Fraction, Michael Avon Oeming, Taki Soma, and David Marquez sign at Excalibur Comics on Wednesday August 6th at 6:00 p.m. for the store 40th anniversary!
Excalibur Books & Comics
2444 SE Hawthorne Blvd, Portland, OR 97214-3969
(503) 231-7351
Sex Nerd Sandra welcomes cartoonist Erika Moen (Oh Joy Sex Toy NSFW!) for a live recording of her podcast on Thursday July 17th at 8:00 pm!
Get tickets at the link… (21+ only)
Dante's
350 West Burnside Street, Portland OR 97209
503-345-7892
Cartoonist Danielle Corsetto appears at Bridge City Comics with special guests Erika Moen and Lucy Bellwood on Saturday July 19th on 6:00 – 9:00 pm! Corsetto is celebrating her webcomic Girls with Slingshots' tenth anniversary with a coast-t0-coast signing tour.
Bridge City Comics
3725 N Mississippi Ave, Portland, OR 97227
(503) 282-5484
Eleanor Davis appears at Floating World Comics on Wednesday July 9th, 2014 from 6:00-8:00 pm!
Press Release:
Eleanor Davis's How to Be Happy is the artist's first collection of graphic/literary short stories, and it's about time. Davis is one of the finest cartoonists of her generation, and has been producing comics since the mid-2000s. Happy represents the best stories she's drawn for such connoisseurial venues as Mome, Nobrow, and Lucky Peach, as well as her own self-publishing and web efforts. Davis achieves a rare, subtle poignancy in her narratives that are at once compelling and elusive, pregnant with mystery and a deeply satisfying emotional resonance. Happy shows the full range of Davis's graphic skills — sketchy drawing, polished pen-and-ink line work, and meticulously designed full-color painted panels — which are always in the service of a narrative that builds to a quietly devastating climax.
Eleanor Davis lives in Athens, GA, with fellow cartoonist Drew Weing. You can check out her work at www.doing-fine.com, and buy her mini-comics at www.littlehousecomics.com.
Floating World Comics
400 NW Couch Street, Portland, OR 97209
(503) 241-0227
Ian Doescher appears at Powell's City of Books on Saturday July 12, 2014 at 2:00 pm to sign William Shakespeare's the Jedi Doth Return!
Powell's City of Books
3415 SW Cedar Hills Blvd, Beaverton, OR 97005
Author Greg Rucka appears at Barnes & Noble on Saturday July 26, 2014 at 3:00 PM for a discussion and signing of popular titles such as Bravo and Lazarus!
Barnes & Noble – Clackamas Town Ctr Mall
12000 SE 82nd Avenue, Portland, OR 97086
503-786-3464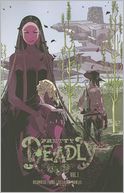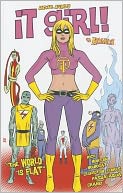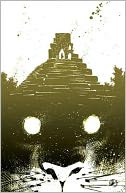 Kelly Sue DeConnick, Matt Fraction, Joe Keatinge, Jamie S. Rich, and Joshua Williamson for a Special Get Pop-Cultured Event at Barnes & Noble on Saturday July 19, 2014 at 3:00 PM! Come join as this wonderful lineup of authors discuss their work and sign books! Those who attend will be entered to win raffle prizes.
Barnes & Noble – Clackamas Town Ctr Mall
12000 SE 82nd Avenue, Portland, OR 97086
503-786-3464
Dark Horse founder Mike Richardson signs 47 Ronin at Things From Another World in Beaverton, OR on Wednesday, July 9th from 6:00 pm – 9:00 pm!
Press Release:
Since founding Things From Another World in 1979 and Dark Horse Comics in 1986, Mike Richardson has accomplished many things, including opening a dozen retail locations, producing nearly 30 films and TV series, and writing countless comics, books, and graphic novels.
Now he returns to his roots with a 47 Ronin Signing and Meet & Greet July 9 from 6 to 9 p.m. at the Beaverton TFAW–where he worked the counter from 1982 to 1988! Both longtime customers and new faces are invited to catch up with Richardson while enjoying free food and beer (21+ with ID).
With 47 Ronin, Richardson has brought Japan's enduring national legend to comics–with artist Stan Sakai (Usagi Yojimbo). The tale of the 47 Ronin and their epic mission to avenge their wronged master epitomizes the samurai code of honor, and Richardson and Sakai have done justice to their story! Meticulously researched and beautifully illustrated, this collection of the acclaimed miniseries recounts this sweeping saga of honor and violence in all its grandeur.
Now's your chance to enjoy an evening with Mike Richardson at the Beaverton TFAW July 9 from 6 to 9 p.m. Catch up with Richardson, enjoy free food and beer, and purchase your copy of the 47 Ronin hardcover graphic novel for just $19.99!
Things From Another World
4390 SW Lloyd Ave, Beaverton, Oregon 97005
(503) 643-4222
Cartoonist Bryan Lee O'Malley, creator of Scott Pilgrim, appears at Powell's City of Books on Friday July 18, 2014 at 7:30 pm for a signing of his new graphic novels SECONDS!
Powell's City of Books
1005 W Burnside St, Portland, OR 97209-3114