Press Release:
Bridge City Comics is proud to announce our Shaft #1 Screening and Signing with David Walker and special guests Mike Oeming and Matt Haley on Tuesday, December 16, 2014 at the Hollywood Theater! A screening of the 1972 film Shaft's Big Score will begin at 7:30 pm, and will be followed by a Q&A session (moderated by Jason Lamb from The Karl Show, Starring Jason) and a comic book signing on the stage.
David Walker (writer), Mike Oeming (cover artist) and Matt Haley (cover artist) will be signing copies Shaft #1 after Q&A session after the movie. Copies of the comic book will be on sale ($4) at the theater during the showing, as well as a several limited edition variant cover comics for Shaft #1 (prices will vary).
Sketches will be at the discretion of the guests.
Tickets for the movie will be available at the Hollywood Theater and through their website exclusively, and cost $8 ($6 for students and seniors). Comic books sold separately.
About Shaft #1:
Who's the black private dick that's a sex machine with all the chicks? Shaft! Created by author Ernest Tidyman, and made famous in a series of novels and films, iconic hero Shaft makes his comic book debut in an all-new adventure. He's gone toe-to-toe with organized crime bosses, stood up to the cops, squared off against kidnappers, and foiled assassination attempts. But who was John Shaft before he became the hardboiled investigator with a reputation as big as New York City itself?
The Hollywood Theatre
4122 NE Sandy Blvd, Portland, Oregon 97212
Cary Elwes appears at Powell's Books on Thursday December 4th at 7:00 PM to sign his new memoir AS YOU WISH!
Press Release:
Actor Cary Elwes, who played the iconic role of Westley in the beloved movie The Princess Bride, will discuss and sign his memoir As You Wish: Inconceivable Tales from the Making of the Princess Bride. This long-awaited first-person account offers a behind-the- scenes look at the making of the cult classic film, and is filled with never-before-told stories, exclusive photographs, and interviews with costars Robin Wright, Wallace Shawn, Billy Crystal, Christopher Guest, and Mandy Patinkin, as well as author and screenwriter William Goldman, producer Norman Lear, and director Rob Reiner.
Powell's City of Books
3415 SW Cedar Hills Blvd, Beaverton, OR 97005
(800) 878-7323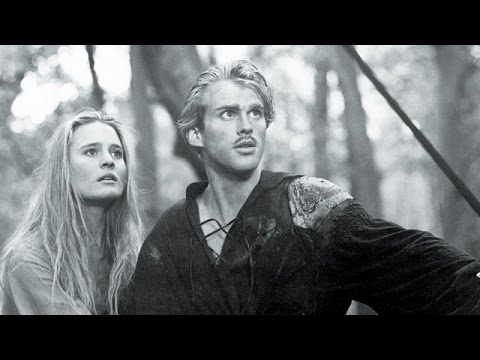 Christopher Sebela (Dead Letters, Aliens vs. Predator) appears at Cosmic Monkey Comics Wednesday December 3rd from noon till 2:00 PM to sign copies of the first issue of ESCAPE FROM NEW YORK!
Cosmic Monkey Comics
5335 NE Sandy Blvd, Portland, OR 97213
(503) 517-9050
Christopher Sebela appears at Excalibur Books & Comics on Wednesday December 3rd from 5:00-7:00 PM to sign his brand new comic Escape From New York! Christopher has also worked on: Ghost, High Crimes, Dead Letters, and Captain Marvel.
Excalibur Books & Comics
2444 SE Hawthorne Blvd, Portland, OR 97214-3969
(503) 231-7351
Writer Joe Keatinge and illustrator Leila del Duca appear at Barnes & Noble on Friday November 21, 2014 at 6:00 PM to talk about the creative process in the creation of comics! There will be a signing following the discussion.
Barnes & Noble – Clackamas Town Ctr Mall
12000 SE 82nd Avenue, Portland, OR 97086
503-786-3464
Tim Lane appears at Floating World Comics for a signing on Monday, December 4th at 6:00 PM!
Floating World Comics
400 NW Couch Street, Portland, OR 97209
(503) 241-0227
Gail Simone, writer of Red Sonja, Tomb Raider, Secret Six, Batgirl, and Leaving Megalopolis, and Leia Weathington, writer of Legend of Bold Riley, appear at DragonVine on Saturday, November 15th at 1:00 pm.
DragonVine
1859 Pioneer Pkwy E, Springfield, Oregon 97477
(541) 746-0203
Superstar writer Matt Fraction (Hawkeye, Satellite Sam, Sex Criminals) appears at Cosmic Monkey Comics Wednesday November 26th from 4:00-6:00 PM to sign copies of the first issue of his brand new creator owned Image Comics series ODY-C!
Cosmic Monkey Comics
5335 NE Sandy Blvd, Portland, OR 97213
(503) 517-9050
Floating World Comics hosts a release party for two of Sparkplug's new publications– VORTEX by William Cardini and Reich #12 by Elijah Brubaker! Join both creators for a signing on Friday, November 14th from 5:00 – 7:00 PM!
Floating World Comics
400 NW Couch Street, Portland, OR 97209
(503) 241-0227
Author/Librarian Cathy Camper appears at Cosmic Monkey Comics to sign copies of her new graphic novel Lowriders In Space on Wednesday November 5th from 5:00-7:00 PM.
Lupe Impala, El Chavo Flapjack, and Elirio Malaria love working with cars. You name it, they can fix it. But the team's favorite cars of all are lowriders—cars that hip and hop, dip and drop, go low and slow, bajito y suavecito. The stars align when a contest for the best car around offers a prize of a trunkful of cash—just what the team needs to open their own shop! ¡Ay chihuahua! What will it take to transform a junker into the best car in the universe? Striking, unparalleled art from debut illustrator Raul the Third recalls ballpoint-pen-and-Sharpie desk-drawn doodles, while the story is sketched with Spanish, inked with science facts, and colored with true friendship. With a glossary at the back to provide definitions for Spanish and science terms, this delightful book will educate and entertain in equal measure.
Cosmic Monkey Comics
5335 NE Sandy Blvd, Portland, OR 97213
(503) 517-9050