Bestselling author Lincoln Peirce, creator of the popular "Big Nate" series, appears at Bookworks on Thursday, October 15th at 6:00 PM!
Bookworks Albuquerque
4022 Rio Grande Blvd NW, Albuquerque, NM 87107
(505) 344-8139
Artist Andy Kuhn will sign his graphic novel Teenage Mutant Ninja Turtles: Mutanimals at Big Adventure Comics on Saturday, September 19 from 1:00–4:00 pm. He will also be sketching, and have other comics and original art available.
In the world of the Teenage Mutant Ninja Turtles, a new team of mutated animals has formed. When someone close to the group is kidnapped, the Mutanimals go on a wild and dangerous adventure to uncover the secrets of The Null Group. The book collects all four issues of the miniseries and reunites writer Paul Allor with Kuhn.
"Teenage Mutant Ninja Turtles: Mutanimals was one of the most challenging, and most fun, comics I have drawn in my entire twenty-year career. It was a daunting task to be chosen to bring back this beloved group of characters." says Kuhn. " It's great to see that fans are responding to it positively. And as a huge comics fan myself, getting to meet and speaking with other comics fans is one of the things that makes all the time spent at the drawing board worthwhile."
Big Adventure Comics
801 Cerrillos Road, Suite B, Santa Fe, NM 87505
(505) 992-8783
Joshua Covey, Eddie Nunez, Erick Osuna Cabral, Joey Lee Cabral, and Steven Crowe from Urban Myth Studios appear at Lobo Anime & Comics on Sunday, July 19, 2015 from 11:00am – 3:00pm!
Lobo Anime & Comics
1016 Juan Tabo Blvd NE Suite D, Albuquerque, NM 87112
(505) 332-0499
Press Release:
Wizard World Comic Con Albuquerque To Be Rescheduled To June 24-26, 2016
​
ALBUQUERQUE, N.M., May 22, 2015 – Wizard World, Inc. (OTCBB: WIZD) today announced that Wizard World Comic Con Albuquerque will be postponed until June 24-26, 2016. A timing conflict with the concurrent Wizard World Comic Con Sacramento, June 19-21, 2015, and late introduction of the show just last month are the primary reasons cited for the rescheduling of the 2015 event.
​
Refunds will be automatically issued to those who had already purchased admissions, photo ops and autographs. In addition, those individuals will receive free admission to the 2016 event.
Wizard World regrets the inconvenience and looks forward to providing the full Wizard World experience for its Albuquerque show next year. The company is appreciative of the cooperation of the Albuquerque Convention Center, area hotels and other partners in accommodating the new schedule.
​
About Wizard World, Inc. (OTCBB: WIZD)
Wizard World, Inc. (http://www.wizardworld.com) produces Comic Cons and pop culture conventions across North America that celebrate the best in pop-fi, pop culture, movies, television, cosplay, comics, graphic novels, toys, video gaming, sci-fi, gaming, original art, collectibles, contests and more. A first-class lineup of topical programming takes place at each event, with celebrity Q&A's, comics-themed sessions, costume contests, movie screenings, evening parties and more. Wizard World has also launched CONtv, a digital media channel in partnership with leading independent content distributor Cinedigm™ (NASDAQ: CIDM), and ComicConBox™, a premium subscription-based monthly box service. Fans can interact with Wizard World on Facebook, Twitter, Pinterest, Instagram and other social media services.
​
The 2015 Wizard World Comic Con schedule is available at www.wizardworld.com/wizcon.html.
Press Release:
The Jean Cocteau Cinema is so very excited to screen Peter Beagle's film version of The Last Unicorn.  Peter will be here for book and artwork signing.  This is a rare treat!
The Last Unicorn is a fantasy novel written by Peter S. Beagle. It follows the tale of a unicorn, who believes she is the last of her kind in the world and undertakes a quest to discover what has happened to the others. It has sold more than five million copies worldwide since its original publication, and has been translated into at least twenty languages (prior to the 2007 edition). In 1987, Locus ranked The Last Unicorn as number five among the 33 "All-Time Best Fantasy Novels", based on a poll of subscribers.
Showtimes and appearances by Mr. Beagle are: Friday, March 13 at 6:00 PM; Saturday March 14 at 2:00 PM and 7:00 PM.
Tickets available at the link…
Jean Cocteau Cinema
418 Montezuma Ave Santa Fe NM 87501
(505) 992-8783
Author Kim Harrison a.k.a Dawn Cook will appear at the Jean Cocteau Cinema on Tuesday September 30th at 7:00 PM to read from her final installment of the Rachel Morgan/Hollows Series, "The Witch with No Name." The reading will include an interview/Q&A facilitated by our own George R.R. Martin.
The Witch with No Name follows bounty hunter Rachel Morgan as she attempt to save the soul of her best friend Ivy and the rest of the living vampires. Rachel will risk everything to keep the demonic ever-after and our own world from utter destruction at the hands of fanatics a battleground between a literary star and a demented murderer. Their lives are linked by secrets long buried but never forgotten.
Kim Harrison (Dawn Cook) is a New York Times Bestselling Author primarily known for Rachel Morgan/Hollows – an urban fantasy series set in an alternate history where a worldwide pandemic caused by genetically modified tomatoes led to the death of a large portion of the world's human population
Jean Cocteau Cinema
418 Montezuma Ave Santa Fe NM 87501
(505) 992-8783
Neil Patrick Harris, Tony and Emmy Award-winning performer appears at Barnes & Noble to sign copies of his memoir Neil Patrick Harris: Choose Your Own Autobiography on Monday October 20, 2014 at 7:00 PM!
Special Instructions
The event is free; however, a ticket will be required to get your book signed. Ticket distribution will begin on Friday, October 17. Please call the store for more details.
Barnes & Noble – Coronado Mall
6600 Menaul Blvd NE, Albuquerque, NM 87110
505-883-8200
Actor Gethin Anthony (Renly Baratheon – Game of Thrones) appears along with Director Mark Raso to introduce a sneak preview screening of their film Copenhagen at the Jean Cocteau Cinema Wednesday September 24th at 6:00 PM!
Jean Cocteau Cinema
418 Montezuma Ave Santa Fe NM 87501
(505) 992-8783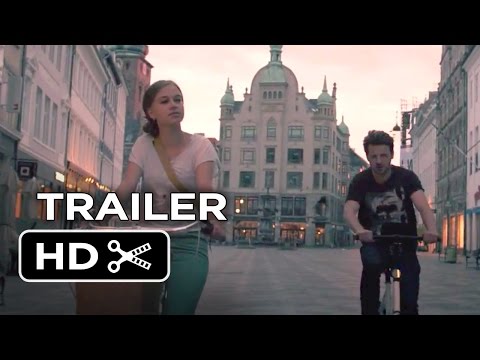 Neil Gaiman & Amanda Palmer return to the Jean Cocteau Cinema for another show, appropriately titled –  Another Night of Random Stuff with Neil & Amanda, on Sunday September 21st at 7:00 PM!
TICKETS ON SALE
BOX OFFICE OPENS THURSDAY SEPTEMBER 11 AT 12:00PM. YOU MUST REFERENCE #DEFLOWER
TWO WAYS TO PURCHASE:
1. CALL THE JEAN COCTEAU CINEMA BOX OFFICE AT (505) 466-5528. YOU MUST REFERENCE #DEFLOWER
2. VISIT THE JEAN COCTEAU CINEMA BOX OFFICE – 418 MONTEZUMA AVE SANTA FE NM, 87501.
Neil Gaiman is an English author of short fiction, novels, comic books, graphic novels, audio theatre and films. His notable works include the comic book series The Sandman and novels Stardust, American Gods, Coraline, and The Graveyard Book. He has won numerous awards, including the Hugo, Nebula, and Bram Stoker awards, as well as the Newbery and Carnegie medals. He is the first author to win both the Newbery and the Carnegie medals for the same work, The Graveyard Book (2008). In 2013, The Ocean at the End of the Lane was voted Book of the Year in the British National Book Awards.
Amanda Palmer is an American performer who first rose to prominence as the lead singer, pianist, and lyricist/composer of the duo The Dresden Dolls. She has had a successful solo career, is also one-half of the duo Evelyn Evelyn, and is the lead singer and songwriter of Amanda Palmer and the Grand Theft Orchestra.
Jean Cocteau Cinema
418 Montezuma Ave Santa Fe NM 87501
(505) 992-8783
Screenwriter Edward Khmara appears at the Jean Cocteau on Sunday September 7th at 6:30 PM to introduce a unique screening of his Oscar-nominated film, LadyHawke. The screening will be followed by Q&A.
Ladyhawke is an iconic fantasy film released in 1985 which stars Michelle Pfeiffer, Matthew Broderick, and Rutger Hauer.
Philipe Gastone, a thief, escapes from the dungeon at Aquila, sparking a manhunt. He is nearly captured when Captain Navarre befriends him. Navarre has been hunted by the Bishop's men for two years, ever since he escaped with the Lady Isabeau who the Bishop has lusted after. Navarre and Isabeau have a curse that the Bishop has placed on them that causes Navarre to be a wolf during the night and Isabeau to be a hawk during the day. Navarre insists that Philipe help him re-enter the city to help him kill the heavily guarded Bishop – Written by John Vogel
Edward Khmara is a writer and actor, also known for Enemy Mine (1985) and Dragon: The Bruce Lee Story (1993).
Tickets available at the link…
Jean Cocteau Cinema
418 Montezuma Ave Santa Fe NM 87501
(505) 992-8783