Cartoonist Liz Prince presents her new book TOMBOY at Warehouse 21 on Wednesday, September 3rd from 7:00 – 9:00 PM! $3 cover, but it comes with a $3 off coupon for the book itself!
World -renowned comics artist/Ignatz Award-winner/Warehouse 21 alumni, Liz Prince, brings her newest book, Tomboy: a Graphic Memoir, to W21 for a special reading and signing. Prince's autobiographical tales are every bit as funny and self-reflective as they are poignant and important. A do-not-miss event!
Warehouse 21
1614 Paseo de Peralta, Santa Fe, NM 87501
(505) 989-4423
Dennis Lehane, Author/Screenwriter of such titles as Mystic River, Gone Baby Gone, and Shutter Island will appear at the Jean Cocteau Cinema on Saturday September 13, 2014 at 6:00 PM to read from his latest book, The Drop. The reading will include an interview followed by Q&A.
The Drop has been adapted to film and is the basis for the movie of the same title that is being released September 12th of this year by Fox Searchlight Pictures. Dennis Lehane wrote the screenplay for The Drop film which stars Tom Hardy and the late James Gandolfini. As expected Mr. Lehane will also introduce a unique screening of the The Drop film which opens in theaters nationwide the day prior.
The Drop – "Three days after Christmas, a lonely bartender looking for a reason to live rescues an abused puppy from a trash can and meets a damaged woman looking for something to believe in. As their relationship grows, they cross paths with the Chechen mafia; a man grown dangerous with age and thwarted hopes; two hapless stick-up artists; a very curious cop; and the original owner of the puppy, who wants his dog back. . . ."
In addition to having written several novels that were subsequently adapted to film, Dennis Lehane, has written multiple teleplays and serves as a creative consultant and writer for the HBO's Boardwalk Empire. He formerly served as a staff writer for the award-winning HBO series The Wire. For his work on The Wire he received a WGA Award for "Best Dramatic Series" and an Edgar Award for "Best Television Feature/Mini-Series Teleplay."
Tickets available at the link…
Jean Cocteau Cinema
418 Montezuma Ave Santa Fe NM 87501
(505) 992-8783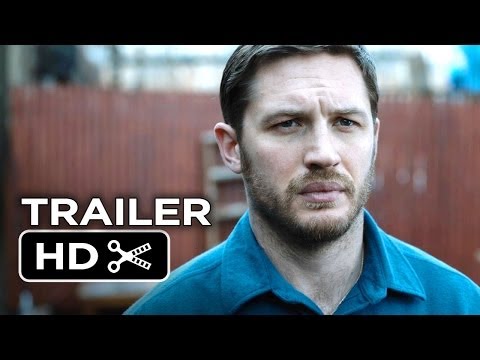 Author George R.R. Martin (Game of Thrones) appears at the Cocteau Cinema on Wednesday June 18th at 6:20 pm for a reading and interview to benefit the New Mexico Book Association. The interview will be conducted by local radio personality Mary-Charlotte Domandi. The focus will be on Mr. Martin's experiences in publishing and his views on the rapidly-changing book business, topics that should be of great interest to our members.
The cost is $10 for NMBA members and seniors, and $12 for everyone else.
Jean Cocteau Cinema
418 Montezuma Ave Santa Fe NM 87501
(505) 992-8783
Creators Cullen Bunn and Brian Hurtt as well as screenwriter Ryan Condal appear at the Jean Cocteau Cinema on Friday May 23, 2014 to screen the television pilot of The Sixth Gun! There will be a Q&A at the 4:00PM and 8:30PM screenings. A signing will be held at 6:30PM with comics sold courtesy of Big Adventure Comics.,
Jean Cocteau Cinema
418 Montezuma Ave Santa Fe NM 87501
(505) 992-8783
Junot Diaz, author of The Brief Wondrous Life of Oscar Wao and most recently This Is How You Lose Her, appears at The Jean Cocteau for a reading and signing on Monday April 21st, 2014 at 7:00 pm!
A few Facts about his interviewers:
Doctor Shanté Paradigm Smalls – A scholar and artist who works at the intersection of popular culture and critical theory.  She is a professor at University of New Mexico in American Studies.   Santiago Vaquera-Vásquez – An unrepentant border crosser, ex-dj, writer, painter, and academic.  He is a professor at the University of New Mexico in the Department of Spanish and Portuguese.
$5 for patrons purchasing paperbacks and $10 for patrons without purchase of book
Díaz turns his remarkable talent to the haunting, impossible power of love – obsessive love, illicit love,
fading love, maternal love. In prose that is endlessly energetic, inventive, tender, and funny, the stories in
This Is How You Lose Her lay bare the infinite longing and inevitable weakness of the human heart.
They remind us that passion always triumphs over experience, and that "the half-life of love is forever.
Jean Cocteau Cinema
418 Montezuma Ave Santa Fe NM 87501
Screenwriter Jonathan Nolan, brother to the director Chris Nolan,appears at the Cocteau for a live discussion with George R. R. Martin. They will get comfy and talk of the many mysteries involved in The Prestige. Come to the 4:00 PM show on Sunday February 23rd and bring your own questions for Jonathan.
Jean Cocteau Cinema
418 Montezuma Ave Santa Fe NM 87501
Press Release:
Stranger Factory is thrilled to present two new exhibits for February from artists Phil Noto and Jim Mahfood.
Phil Noto's "Full Disclosure" finds Noto's signature style in top form, as the artist deftly brings beautiful new characters to life. Few artists are able to capture the subtleties of Full Disclosureuman expressions like Noto, and it's impossible to look at his works without being drawn in immediately. Beautiful understatement is the name of the game with Noto's work, from a slightly raised eyebrow to the tiniest of smirks. We are huge fans of Noto's paintings, and thrilled to be able to present another solo show by this modern master.
In the Project Room we have the frenetic illustration style of Jim Mahfood. His new exhibit, "Perfect Machine", brings to Stranger Factory an exploration of sense and sensuality couched in his trademark chaotic style…heaps of black ink seem to explode within and around his subjects as they struggle for a handhold in an unsure world. Mahfood's illustration style is dense and rich, and carries an intense load of sex, comedy, and violence.
Please contact our Press Manager with any additional requests for artist information or show images.
Both exhibits run February 7th – March 2nd, with an opening reception on Friday, February 7th from 6 – 9 PM.
Stranger Factory
109 Carlisle Blvd NE, Albuquerque, NM 87106
505-508-3049
Jamie Chase signs at Big Adventure Comics on Wednesday, February 20, 2013 from 4:00 – 7:00 pm!
Press Release:
Jamie Chase's long-awaited graphic novel adaptation of The Hound of the Baskervilles, Sir Arthur Conan Doyle's best known Sherlock Holmes mystery, was released on February 13th by Dark Horse Comics. To celebrate, Jamie will be signing copies at Big Adventure Comics in Santa Fe this coming wednesday from 4-7 pm.
The greatest detective of all time investigates the seemingly supernatural in this version of Doyle's classic novel. Writer Martin Powell and artist Jamie Chase blend modern comics, classic detective fiction, and the adventurous sensibilities of the pulp novel into a delectable Sherlock Holmes mystery that appeals to new readers and old fans alike.
Big Adventure Comics
801 Cerillos Road, Suite B, Santa Fe, NM
992-8783
The Walking Dead Escape returns to SDCC,The Hunger Games: Catching Fire gets a teaser poster, George Takei heads to Denver Comic Con, and more.
Guest curator Jimmy Palmiotti and special guest Amanda Conner open an exhibition of comic art at Stranger Factory on Friday January 4th from 6:00 – 9:00 pm.
Press Release:
Calling all comic book nerds, Stranger Factory is kicking off 2013 with a bif! whap! pow! and BANG with The Art of Narrative, a comic arts exhibition curated by industry giant Jimmy Palmiotti (Deadpool, Ghost Rider, Jonah Hex, Punisher, Painkiller Jane). Showcasing narrative-based art and illustration from an amazing group of critically-acclaimed comic book and fine artists, The Art of Narrative celebrates a cross-section of artists and illustrators in the industry who are not only masters of storytelling, but elevate comic art beyond its commercial graphics roots and into a higher form of artistry.
The exhibition will present original works by Gilbert Hernandez (Love and Rockets), Amanda Conner (Power Girl), Geoff Darrow (Shaolin Cowboy), Dave Taylor (Judge Dredd), Bill Ward (Torchy), Mike Mignola (Hellboy), Cliff Chiang (Wonder Woman), Brad Walker (Guardians of the Galaxy), John Buscema (Conan The Barbarian), Klaus Janson (Batman), Sanjulian (Devlin's Luck), Raffa Garres (Wolverine), J.G. Jones (Wanted), Chris Sprouse (Tom Strong) and Eduardo Risso (100 Bullets), among others.
The Art of Narrative opens Friday, Jan. 4th with a reception from 6pm to 9pm. Jimmy Palmiotti and his partner in crime, Amanda Conner, will be in attendance.And it doesn't stop there: in conjunction with this exhibit, Stranger Factory will host a special 2-hour writing workshop with Jimmy Palmiotti on Sunday, Jan. 6th. The workshop will discuss creating your own characters and intellectual property and how to sell it beyond the printed page. With Palmiotti's wide range of experience in writing and creating for comics, video games, television and films, attendees will have a chance to gain first-hand industry knowledge to help with their own careers. Palmiotti has worked with a number of the top publishers and intellectual property holders in the world, and during this workshop will offer artists valuable information and coaching on creating, protecting, and monetizing their work.
Tickets are $50 per person, and space is very limited. To reserve your tickets, please contact the gallery at strangerfactorysales@gmail.com or (505) 508-3049 as soon as possible!
Stranger Factory
109 Carlisle Blvd NE, Albuquerque, NM 87106
505-508-3049