Press Release:
TOYS ON THE HUDSON ARRIVES BLACK FRIDAY 11/23
Finally after a year and half in the making Jersey City New Jersey's largest combined Toy and Comic show has arrived. Hosted at the beautiful Westin Newport Hotel, 479 Washington Blvd Jersey City NJ 07310 phone 201-626-2900, the entire second floor of 18,000 square feet, over 150 tables will be packed with Celebrities, Guests, Comic Artists, Appraisers, Film Makers, Authors , Toy Manufacturers and Sculptors, and dealers with thousands of current and vintage Toys, Comics, Movie Memorabilia, Sports and Non-Sports, DVD, Bond & Spy Stuff, Horror-SciFi and Monster Collectibles, Robots, T-Shirts, Prints, Posters, Lobby Cards, High Quality Photos, Hot Wheels, Star Trek, Star Wars, Action Figures, Vintage Disney, Transformers, Advertising, Gaming, Gumball, Marvel, X-Men, Sponge Bob, Mego, PEZ, GI Joe, Barbie, Baseball Cards, Records, Slot Cars, Die-Cast, Resin Masks, Swords, Movie Props, Vintage Paper, Wrestling, Japanese Toys, Anime, Collectibles and so much more ….
Events include hourly door prizes, free give-a-ways, guest panels, photo ops with the 1966 Batmobile, The 501st Legion and Mandalorian Mercs Star Wars Characters, Benjy Greenberg as The Joker, Riddler and The Penguin, Real Life Superhero Wedjat and Marissa Jade as she releases her newest comic, and Pizza Tossing 101 classes with the famous seven year old Pizza Boss-Michael Testa.
Saturday Evening get together with the celebrities & guests at Michael Anthony's restaurant, on the waterfront, across the street with bar food buffet & soda included for $25.00 each.
Here are some of the Celebrities and guests who have promised to be there:
David Harris & Apache Ramos from the Warriors.
Geri Reischl from the Brady Bunch.
Ian Petrella from "A Christmas Story".
Paris Themmen from Willy Wonka.
Bruce Tango from the Ghost Hunters.
Billy Garcia from Survivor and Forsaken.
Steve Savino from TheToy Hunter.
Andrew "The Reinforcer" Anderson.
Michael "The Pizza Boss".
DeadDavesRadio—Lee Platt & Dave Miller.
The "Asterplace" —Japanese Anime Rock Band
Toy Guests, Comic & Fantasy Artists, Film Makers and Authors:
Captain Action Toys
Erik Sheets & Steven Defendini Toy Sculptors.
Comic and Fantasy Artists, Ken Bald, Craig Blake, Marcus Boas, Jim Kyle, Rusty Gilligan, Mindy Indy, Geekboypress, Super Sox Shop, PBS Media, Javier Cruz Winnik, Joe Orsak, Will Torres, William Olmo, Mina Sanwald, Ed Coutts, Sam Grinberg, Mas Mediastudios, Emilio Velez Jr and Stamayo Studio.
Film Makers and Authors, CJ Henderson, Douglas Brode, Rik Meyers, Ted A. Bohus, Dave Baumuller, Horror Biz, and R. Allen Leider.
Superheroes For Hospice will be selling thousands of Comics where the profits go directly to hospice care and Real Life Superhero Wedjat will be collecting non-perishable food items for the needy.
A portion of your door admission will go directly to Autism Speaks and there will be several opportunities for you to donate towards winning some high end show items where the proceeds will be divided amongst the ASPCA, The American Red Cross, and The NJ Relief Fund for Super Storm Sandy.
Show opens Friday Evening 11/23 at 5 PM with a special "Shop While The Dealer'S Set Up" night @ $15.00 This is an optional night for guests and celebrities so many may not be there. Show opens Saturday 11/24 and Sunday 11/25 with an early admission 9 to 10AM of $15.00 and regular admission 10 AM to 5 PM of $10.00 A full three day pass is available for $20.00 and $35.00 party included.
Check the web site at www.toysonthehudson.com. For more detailed information or call 973-726-9897 or email toysonthehudson@aol.com.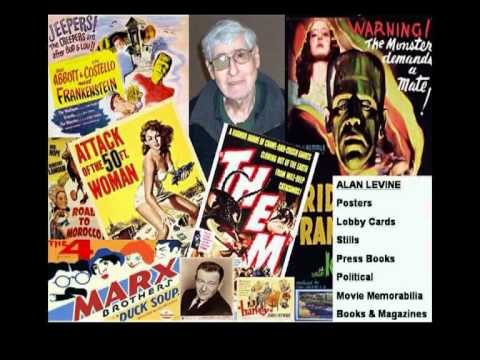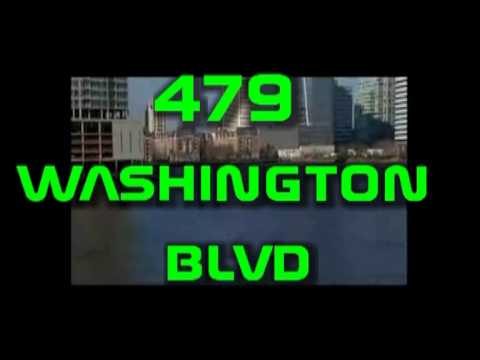 Denis Leary appears at Bookends on Wednesday, November 28th at 7:00pm to sign his new book Merry F*ing Christmas.
Bookends
211 E. Ridgewood Avenue, Ridgewood, NJ 07450
Press Release:
Toys on the Hudson offers Holiday Shopping Alternative
New Jersey's Family Toy, Comic & Collectibles Show Held Thanksgiving Weekend
Jersey City, NJ (November 23 to 25, 2012) – Toys on the Hudson is pleased to announce the tri-state area's first family-focused toy & comic fair. Developed as a shopping alternative to Black Friday, Toys on the Hudson offers families and collectors an opportunity to discover unique gifts, meet celebrities and enjoy photo opportunities on more than 18,000 square feet of floor space.
Featured will be over 100+ tables of vintage and current hard-to-find toys, comics and collectibles covering unique gift ideas for lovers of movie and TV memorabilia and props, vintage Disney, anime, small antiques, action figures, tin, sports & non-sports, Barbie, gaming, transformers, star wars, American & Japanese toys, T Shirts, dime store and arcade, military, trains, dolls, magazines & books, die-cast, hot wheels, vending & gumball, posters, original art, classic monster collectibles and so much more.
"We're excited to offer a fun, alternative family activity during the busy post-Thanksgiving weekend," said Phil DeMario, co-promoter of Toys on the Hudson. "This is a great event for both families and seasoned collectors who are looking for a different shopping experience and unique gift after they've fought the mall crowds."
Many celebrities will be on hand including Steve Savino from the Toy Hunter TV series with visits by Jordan Hembrough, The "Pizza Boss" TV Pizza Tossing sensation Michael Testa, The Brady Bunch's Geri Reischl, A Christmas Story's Ian Patrella, Bruce Tango from Ghost Hunters, David Harris & Apache Ramos from The Warriors, Survivor's Billy Garcia, Brutus "The Barber" Beefcake, Andrew Anderson "The Reinforcer", Greg "The Hammer" Valentine and many more movie and TV celebrities. Toys on the Hudson will also offer great photo opportunities for families and fans with the Batmobile, the Joker, the Riddler, the Penguin and Star Wars costumed characters.
There will be many free give-a-ways, hourly door prizes, charity auction items, and celebrity Q & A panels scheduled all throughout the event. Several first day issues have been scheduled by Comic Artists and Toy Manufacturers. Most of the wall displayed Movie Memorabilia will be given away free at the show closing on Sunday.  A end of show auction is in the planning stages and will be announced on the web site and at the show.
Event Details:
Convention Name

October East Hanover NJ Comic Book Expo

Convention Website Address
http://www.njcomicbookshows.com
This convention will take place:
Date (Format mm/dd/yyyy)

10/28/2012

About This Convention

Sun October 28th, 10-4
East Hanover Comic Book Expo
Ramada Inn Conference Center Hotel
130 Rt 10 West, East Hanover, NJ
Admission: only $2 (2nd parent and kids under 12 free)
Parking is easy & FREE!Keepin' comics fun since 1991!

The best dealers in the northeast with hundreds of thousands of comics for sale. We have everything from Golden Age to this week's current comics. Hot titles, variant editions and investment grade CGC books, too. Don't miss our unbeatable selection of comics for serious collectors and thousands of bargain comics for beginners or folks that just love to be able to buy tons and not break the bank. Our notorious no minimum bid auction is at noon!

Several dealers will have a great inventory of Walking Dead comics!

Guest artist is Rusty Gilligan. Rusty is the originator of the concept of the "sketch card". This will be his first NJ appearance.

And don't miss the 1960's Batmobile we will have parked outside!

Seeya at the show,
JP

Upcoming shows:
Clifton 11/11
Meadowlands 11/25
Clifton 12/9
East Hanover 12/30
Clifton 1/13
Meadowlands 1/27

Venue Name and Address
Ramada Inn Conference Center Hotel
130 Rt 10 West
East Hanover, NJ 07936
United States
Map It
Number of Dealer/Exhibitor Tables

40

Projected Attendance

200

Please select the Category that best describes the convention

Comic Books

Additional Categories
Guests

Rusty Gilligan
Charles Paul Wilson III signs and sketches at Dewey's Comic City on Saturday, November 10, 2012 December 8, 2012 from 1:00 – 3:00 pm.
Dewey's Comic City
13 Park Avenue, Madison, NJ 07940
Event Details:
Convention Name

October Clifton NJ Comic Book Expo

Convention Website Address
http://www.njcomicbookshows.com
This convention will take place:
Date (Format mm/dd/yyyy)

10/14/2012

About This Convention
Clifton Comic Book Expo
America's longest running monthly Comicon returns with its biggest show ever this weekend!
Sun, Oct 14th 10am-4pm
Admission: FREE (as always)
Location: Clifton Community Recreation Center, 1232 Main Ave, Clifton, NJ 07011.
Easy, free parking behind the building or on the street.
(If you're coming from Manhattan, the 190 NJ Transit bus from Port Authority stops at the door!)Everything from bargain comics to GA keys! (Action figures and collector's supplies too.)

Even though we are up against NYCC… we still have dozens of dealers! Why pay a fortune to fight crowds in NYC when we have everything you want for so much less?

Our amazing no-minimum bid auction is at noon. What'll we have this time? Be there to find out!

Other upcoming shows:
East Hanover 10/28
Clifton 11/11
Secaucus 11/25
Clifton 12/9
East Hanover 12/30

For more info check out our website at www.njcomicbookshows.com
Seeya at the show!
JP

Venue Name and Address
Clifton Community Recreation Center
1232 Main Ave
Clifton, NJ 07011
United States
Map It
Number of Dealer/Exhibitor Tables

60

Projected Attendance

300

Please select the Category that best describes the convention

Comic Books

Additional Categories
Danielle Corsetto, Jamie Noguchi, Bill Ellis and Dani O'Brien sign at WildPig Comics on Saturday November 3, 2012.
CANCELLED!!
WildPig Comics
14 South Michigan Avenue, Kenilworth, NJ
WWE superstar Mick Foley and artist Josh Adams sign the new holiday title, A Most Miserable Christmas, on Tuesday October 09, 2012 at 6:30 PM. This heartwarming story features many of the top WWE superstars as kids and is sure to be on the top of any child's wish list.
Barnes & Noble – The Hamilton Marketplace
425 Marketplace Boulevard, Hamilton, NJ 08691
609-581-2523
Comic Fusion hosts Jim Calafiore, Jamal Igle, Charles Paul Wilson III, and more this weekend!
Press Release:
Welcome to SuperHero Weekend! Join us October 6th-7th, 2012!! We are having a charity auction and other fun activities to benefit SAFE in Hunterdon! The event will take place between 11am – 5pm each day, with various events happening throughout the day! Planned events include:
Super Hero Dog Costume Contest at Barkley's Gourmet Marketplace! Sunday 1PM $5 Entry Donation!
(Dress your dog as your favorite Super Hero or any costume and enter!)
Jewelry Making for Kids at Sage!
Super Hero Candy from The Candy Bar!
Grab Gelato at Cocco's and hang with some of our Artists!
Cupcakes by The Mixing Bowl!
See the kids art contest at Cocco's and the winner will be announced at 3PM Sunday!
Face Painting by Rebecca!
So what are you waiting for? Mark your calendar and come on out to join the FUN! And help raise money for SAFE in Hunterdon at the same time!
Reasons to attend Super Hero Weekend:
Bid on AWESOME Super Hero drawings by some of the best comic artists out there!
Participate in our SUPERHERO Raffle and WIN great prizes!
Come in COSTUME or as yourself and take pictures with Super Heroes!
Meet many of our WONDERFUL artists, maybe even a few LEGENDS! At COCCO'S GELATO and at COMIC FUSION!
Enter your DOG in a SUPERHERO Dog Contest at BARKLEY'S GOURMET MARKETPLACE!
Learn to CREATE Jewelry with our neighbors at SAGE!
Super Hero Candy from THE CANDY BAR on Main St!
Have FUN and help out a WORTHY CHARITY at the same time!
Artists for Saturday October 6th 11AM-5PM!
- Jamal Igle
- Jim Calafiore
- Tom Schloendorn
- Chris Flick
- Dave Ryan
- Joe Martino
Artists for Sunday October 7thth 11AM-5PM!
- Charles Wilson III
- Ken Haeser
- Buz Hasson
- Chris Flick
- Erica Hesse
- Bill Ellis
Comic Fusion is also raising money for a local domestic violence shelter with an art auction! Details at the link!
Comic Fusion
42 Main Street, Flemington, NJ 08822
908-788-0599