Author R.A. Salvatore signs at Barnes & Noble on March 6, 20103 from 7:00 – 9:00 pm!
R.A. Salvatore is the NY Times best-selling author of more than 40 science fiction/fantasy novels, including the popular Forgotten Realms series The Legend of Drizzt. His newest is the final book of the #4 Neverwinter Saga, The Last Threshold.
Barnes & Noble - Clifton Commons
395 Route 3 East, Clifton, NJ 07014
973-779-5500
Writer Raphael Moran and artist Ed Watson celebrate the release of their Arcana published FLEE series in trade paperback with a special signing at Dewey's Comic City on Wednesday, February 20th from 7:00 till 9:00 pm!  FLEE is an exciting sci-fi romp with just a touch of comic relief thrown in for good measure.
Dewey's Comic City
13 Park Avenue, Madison, NJ 07940
Press Release:
"Toy Hunter" Travel Channel Series Films at Wayne NJ Toy Show 
The Wayne NJ Toy-Comic-Collectibles Show will be held at Company #1 Firehouse Superbowl Sunday February 3rd from 8AM to 2PM. The address is 97 Parish Drive, Wayne NJ 07470.Along with the 80 tables of vintage and current Toys, Comics and Collectibles we are proud to announce the Jordan Hembrough & Steve Savino of Travel Channel's Hit TV Series "Toy Hunter" will be filming at the show all day as they "pick" for hidden treasures.
We are also pleased to have Comic Artists Emilio Velez Jr & Peat Vazquez along with our fantastic vendors.
Admission is still $2.00 per adult and kids under 12 are free.
Event Details:
Convention Name

Winter Fever Toy Show

Convention Website Address
http://www.toyshows.org
This convention will take place:
Date (Format mm/dd/yyyy)

01/27/2013

About This Convention
On Sunday, January, 27, 2013, the 6th Winter Fever Toy Show will take place at our new location, The Enterprise Center at Burlington County College, 3331 Route 38, Mount Laurel, N.J. 08054. 10:00am to 4:00pm Admission is $6.00, Children under the age of 12 free. 9:00am Early buyers $10.00. Free parking. An indoor all weather event.
( Just off US 295 Exit 40A & 40B East Route 38 BCC less than a mile on right )
The toy show will feature up to 200 tables of new, antique, and collectible toys for sale from unique toy dealers from the east coast. The show promises to have a diversity of toys from 1900′s to the present such as Gi-joe, Barbie, Diecast Vehicles, Science Fiction, Horror, Space Toys. Action Figures. Dolls. Transformers, Tin Toys, Comics and much more. Toy collectors do not miss our biggest show. For map or information on attending or participating in this show. Please go to our web site: www.toyshows.org or Call: 856-302-3606
Venue Name and Address
The Enterprise Center
3331 Route 38
Mount Laurel, N.J. 08054
United States
Map It
Number of Dealer/Exhibitor Tables

200

Projected Attendance

900

Please select the Category that best describes the convention

Collectibles

Additional Categories

Anime
Comic Books
Horror
Science Fiction and Fantasy
Press Release:
Comic book and Toy show draws hundreds to Jersey City waterfront hotel
A Jersey City NJ hotel was crawling with superheroes, villains and enthusiasts Thanksgiving Weekend as hundreds came out for the "Toys on the Hudson" comic book and toy show.
Held at the Westin Hotel at Washington Boulevard and Sixth Street, the three-day event had everything a comic book and toy junkie could dream of, including thousands of collectibles, panel events,  several celebrities, the Batmobile and an auction.
The show is the brainchild of Phil DeMario and Mike Spino, business partners, long time friends and toy collectors who for the past 21 years have organized similar shows in Wayne, NJ www.waynenjtoyandcollestiblesshow.com  and decided, this year to bring a larger event to Hudson County.
"Everything that's in here is about family," said DeMario, whose passion for the trade began when he was a child collecting Toys & Comics in the Jersey City area.
In all, 100 dealers participated, DeMario said, and crowded the entire 18,000 square foot second floor of the luxury hotel with 173 tables topped with various action figures, comics, toys, movie memorabilia, collectibles and even original works created by local comic artists and authors.
"The entire family can get together and enjoy this hobby," said DeMario, adding that some of the profits from the fair will be donated to the New Jersey Relief Fund, the Red Cross, the ASPCA, and Autism Speaks.
Among those in attendance was Geri Reischl, the former television star who played Jan Brady on the classic show "The Brady Bunch." She posed for pictures with fans and promoted her pop album, "1200 Riverside."
Former WWE wrestler and St. Peter's University alumnus Andrew "The Reinforcer" Anderson was also at the fair talking up his upcoming championship match against Greg "The Hammer" Valentine to be held Friday at Hudson Catholic High School in Jersey City.
Anderson, a 43-year-old toy fanatic, was staffing a table of collectibles he picked up over the years while traveling on the road, including a "giant Godzilla everyone is drooling over."
For fans of vintage superheroes and classic DC comics, the fair brings back memories of younger days.
"I love it, this is great," said Chris Santiago, 33, from Passaic. "I'm just being brought back to my childhood." With him were his two sons, 6-year-old Christian and 14-year-old Nick, who were excited about the Power Ranger action figures and showed no interest in their father's favorite 1980's GI Joe."I'm just trying to introduce the old to the new," laughed Santiago.
Attendees are welcomed to submit feedback about the show to Phil at toysonthehudson@aol.com
Artist J.K. Woodward appears at WildPig Comics on Saturday, December 1st from noon – 5:00 pm.
Press Release:
J.K., one of the best artists working in the comic book medium today, lost his home and all of his possessions during the onslaught of Hurricane Sandy.
Please give a helping hand to his recovery by purchasing a print, or by commissioning a sketch.
If you've ever seen the Golden Age Sandman drawing hanging near our service desk, then you already know his talent.
WildPig Comics
14 South Michigan Avenue, Kenilworth, NJ
Event Details:
Convention
Wayne NJ Toy & Collectibles Show
Convention Website Address
http://www.waynenjtoyandcollectiblesshow.com
Start Date
2013 Schedule – 1/6, 2/3, 3/3, 4/7, 5/5, 6/2, 7/7, 8/4, 9/1, 10/6, 11/3, 12/1
About This Convention:

Wayne, New Jersey – Wayne NJ Toy and Collectible Show – Held at Company #1 Firehouse, 97 Parish Dr, Wayne NJ 07470, Take Rte 23 North or South, in Wayne NJ, to the Lincoln Park Exit and follow the Collectible Show signs to Parish Drive and Firehouse. Winter months visit the huge flea market across the bridge at the PAL building. We (The Firehouse Show) feature all types of Vintage and Current hard to find Items such as, Toys, Comics, Movie Memorabilia, Sports, Non-Sports, Advertising, Action Figures, DVD, Gaming, Music, Dolls, Paper Collectibles, Books and Magazines, Die Cast Cars and Trucks, Hot Wheels, Trains, Care bears, Small Antiques, Monster Magazines and Movies, Sci-Fi and Horror Related Stuff and much more.

This is a full collectibles show with always changing merchandise with steady and new dealers. Check our web page at www.waynenjtoyandcollectiblesshow.com and our new show www.toysonthehudson.com  See us on Flickr, Youtube and Facebook at http://www.facebook.com/home.php#!/pages/Wayne-NJ-Toy-and-Collectible-Show/108434625896135 – Hours: 8am to 2pm. Admission: $2; Children under 10 free.

For more information contact Phil De Mario, PO Box 4094, Wayne NJ 07474-4094, (973) 726-9897, or email us at waynenjtoyshow@aol.com. This is our 22nd year running this monthly show. Dealers come from many states and bring a huge variety of all types of collectibles. Low table prices afford great flexibility for the dealers to pass on great deals to the customers. There is a Snack bar and free parking. We never have less than 50 tables of fantastic buys. Come shop where the dealers get there rare finds.

Venue Name
Company #1 Firehouse
Venue Address
97 Parish Drive
Wayne, NJ 07470
United States
Number of Dealer/Exhibitor Tables
70
Number of Dealer/Exhibitor Tables
250
What category best describes your convention?
Collectibles
What other categories might be appropriate for your convention?
- Anime
- Comic Books
- Gaming
- Horror
- Science Fiction and Fantasy
- Sports
Press Release:
TOYS ON THE HUDSON ARRIVES BLACK FRIDAY 11/23
Finally after a year and half in the making Jersey City New Jersey's largest combined Toy and Comic show has arrived. Hosted at the beautiful Westin Newport Hotel, 479 Washington Blvd Jersey City NJ 07310 phone 201-626-2900, the entire second floor of 18,000 square feet, over 150 tables will be packed with Celebrities, Guests, Comic Artists, Appraisers, Film Makers, Authors , Toy Manufacturers and Sculptors, and dealers with thousands of current and vintage Toys, Comics, Movie Memorabilia, Sports and Non-Sports, DVD, Bond & Spy Stuff, Horror-SciFi and Monster Collectibles, Robots, T-Shirts, Prints, Posters, Lobby Cards, High Quality Photos, Hot Wheels, Star Trek, Star Wars, Action Figures, Vintage Disney, Transformers, Advertising, Gaming, Gumball, Marvel, X-Men, Sponge Bob, Mego, PEZ, GI Joe, Barbie, Baseball Cards, Records, Slot Cars, Die-Cast, Resin Masks, Swords, Movie Props, Vintage Paper, Wrestling, Japanese Toys, Anime, Collectibles and so much more ….
Events include hourly door prizes, free give-a-ways, guest panels, photo ops with the 1966 Batmobile, The 501st Legion and Mandalorian Mercs Star Wars Characters, Benjy Greenberg as The Joker, Riddler and The Penguin, Real Life Superhero Wedjat and Marissa Jade as she releases her newest comic, and Pizza Tossing 101 classes with the famous seven year old Pizza Boss-Michael Testa.
Saturday Evening get together with the celebrities & guests at Michael Anthony's restaurant, on the waterfront, across the street with bar food buffet & soda included for $25.00 each.
Here are some of the Celebrities and guests who have promised to be there:
David Harris & Apache Ramos from the Warriors.
Geri Reischl from the Brady Bunch.
Ian Petrella from "A Christmas Story".
Paris Themmen from Willy Wonka.
Bruce Tango from the Ghost Hunters.
Billy Garcia from Survivor and Forsaken.
Steve Savino from TheToy Hunter.
Andrew "The Reinforcer" Anderson.
Michael "The Pizza Boss".
DeadDavesRadio—Lee Platt & Dave Miller.
The "Asterplace" —Japanese Anime Rock Band
Toy Guests, Comic & Fantasy Artists, Film Makers and Authors:
Captain Action Toys
Erik Sheets & Steven Defendini Toy Sculptors.
Comic and Fantasy Artists, Ken Bald, Craig Blake, Marcus Boas, Jim Kyle, Rusty Gilligan, Mindy Indy, Geekboypress, Super Sox Shop, PBS Media, Javier Cruz Winnik, Joe Orsak, Will Torres, William Olmo, Mina Sanwald, Ed Coutts, Sam Grinberg, Mas Mediastudios, Emilio Velez Jr and Stamayo Studio.
Film Makers and Authors, CJ Henderson, Douglas Brode, Rik Meyers, Ted A. Bohus, Dave Baumuller, Horror Biz, and R. Allen Leider.
Superheroes For Hospice will be selling thousands of Comics where the profits go directly to hospice care and Real Life Superhero Wedjat will be collecting non-perishable food items for the needy.
A portion of your door admission will go directly to Autism Speaks and there will be several opportunities for you to donate towards winning some high end show items where the proceeds will be divided amongst the ASPCA, The American Red Cross, and The NJ Relief Fund for Super Storm Sandy.
Show opens Friday Evening 11/23 at 5 PM with a special "Shop While The Dealer'S Set Up" night @ $15.00 This is an optional night for guests and celebrities so many may not be there. Show opens Saturday 11/24 and Sunday 11/25 with an early admission 9 to 10AM of $15.00 and regular admission 10 AM to 5 PM of $10.00 A full three day pass is available for $20.00 and $35.00 party included.
Check the web site at www.toysonthehudson.com. For more detailed information or call 973-726-9897 or email toysonthehudson@aol.com.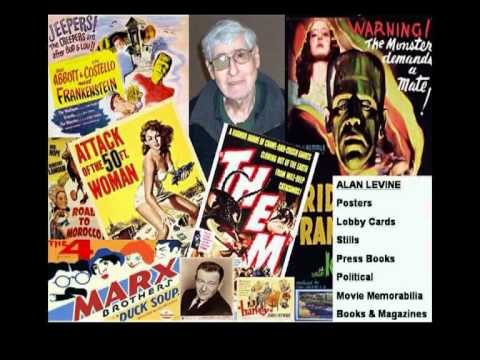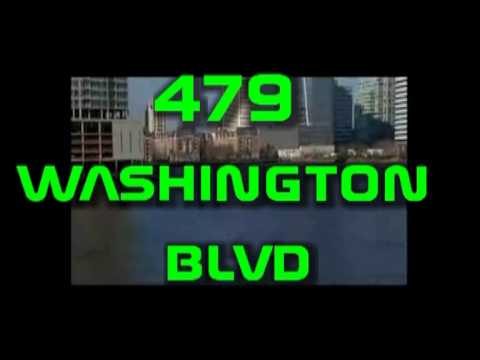 Denis Leary appears at Bookends on Wednesday, November 28th at 7:00pm to sign his new book Merry F*ing Christmas.
Bookends
211 E. Ridgewood Avenue, Ridgewood, NJ 07450