Artist Ming Doyle (Mara, Guardians of the Galaxy) appears at New England Comics in Harvard Square on Wednesday November 12th from 4:00 – 7:00 PM to sign THE KITCHEN #1!
About The Kitchen:
New York City, late 1970s. Times Square is a haven for sex and drugs. The city teeters on the verge of bankruptcy, while blackouts can strike at any moment. This is the world of THE KITCHEN.
The Irish gangs of Hell's Kitchen rule the neighborhood, bringing terror to the streets and doing the dirty work for the Italian Mafia. Jimmy Brennan and his crew were the hardest bastards in the Kitchen, but after they're all put in prison, their wives – Kath, Raven and Angie – decide to keep running their rackets. And once they get a taste of the fast life and easy money, it won't be easy to stop.
THE KITCHEN takes one of the most popular genres in entertainment and, like The Sopranos, reimagines it for a new generation to present a classic gangster story told from a fresh point of view.
Written by talented newcomer Ollie Masters with stunning art by Ming Doyle (Mara) and killer covers by Becky Cloonan (GOTHAM ACADEMY, Killjoys, DEMO), THE KITCHEN is not to be missed.
New England Comics – Harvard Square
14A Eliot Street, Cambridge, MA 02138
Phone 617-354-5352
Jeff Kinney appears at Brookline Booksmith on Sunday, November 16th at 4:00 pm to present the latest Diary of a Wimpy Kid: The Long Haul
Greg Heffley and his family hit the road in author-illustrator Jeff Kinney's latest installment of the phenomenal bestselling Diary of a Wimpy Kid series.
This will be a ticketed event for up to 800 people. To make this a fun and safe event, everyone in line will be required to have a ticket (no exceptions!). Tickets are free with the purchase of Diary of a Wimpy Kid: The Long Haul. Each book purchase is good for up to three tickets per family. Nobody will be admitted to the event without a ticket. Tickets will be available on a first come, first served basis.
Brookline Booksmith
279 Harvard Street, Brookline, MA 02446
(617) 566-6660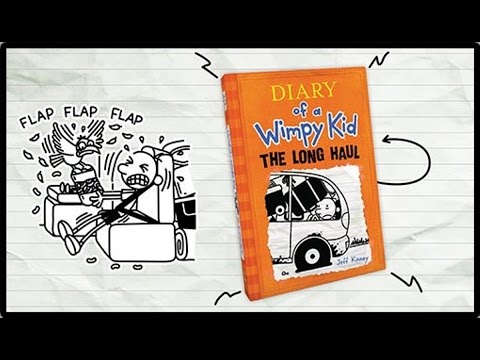 Author Leigh Bardugo appears at the Cambridge Public Library on Monday, November 3rd, 2014 at 6:00 PM to sign the final book in her Grisha series RUIN AND RISING! Porter Square Books will have books available for purchase and autographing at the event.
Cambridge Public Library
449 Broadway, Cambridge, MA 02138
Andrew Dice Clay appears at Barnes & Noble to sign his new book The Filthy Truth on Sunday November 16, 2014 at noon!
Barnes & Noble – Prudential Center
800 Boylston Street Suite 179, Boston, MA 02199
617-247-6959
Actor Jeffrey Combs and legendary illustrator Graham Humphreys will appear at Comicazi on Thursday October 30th!
Combs will sign limited-edition art prints (which commemorate his "Nevermore" Halloween play at the Somerville Theater) on October 30, 2014, from noon till 1:00 PM.
Humphreys will sign posters of of Re-Animator, Bride of Re-Animator, and more, from noon till 2:00 PM.
Comicazi 
407 Highland Avenue, Somerville, MA 02144
617-666-2664
Press Release:
River Bird Comics and the Boston Comics Roundtable, in celebration of their new Hellbound V: End of Comics anthology, will be hosting a launch party. Free and open to the public, the party will be Thursday October 30th at the Cambridge Historical Society's Hooper-Lee-Nichols House, at 159 Brattle Street. Festivities will run from 6:00 to 9:00 pm.
With additional sponsorship from Million Year Picnic and the Cambridge Art Society, the party will feature a costume contest with prizes, Sketch Fights, complimentary refreshments, and a chance to meet local comics creators. Costumes are encouraged, but not required.
Created in 2006, the Boston Comics Roundtable is a collective of comics creators in the Greater Boston area. Its mission: to network, teach, workshop, encourage, and publish the best and brightest artists and writers in the creation of comics.
Cambridge Historical Society
159 Brattle St, Cambridge, MA 02138
Darryl "DMC" McDaniels of the legendary hip-hop group Run DMC appears at Newbury Comics in Faneuil Hall on Tuesday October 28, 2014 from 3:00-6:00 PM! He will sign the premiere issue of his self-titled comic series from Darryl Makes Comics! Grab his new graphic novel on Tuesday and get a wristband! First come, first serve, wristbands are limited.
Newbury Comics – Faneuil Hall Marketplace
North Market Building, Boston, MA 02109
Art Spiegelman and Phillip Johnston appear at the ICA to perform WORDLESS! on Sunday, October 26th at 3:00 PM and 8:00 PM!
Press Release:
Art Spiegelman radically changed the public perception of comics with his Pulitzer Prize–winning masterpiece MAUS, earning the designation "father of the graphic novel." In WORDLESS!—a genre-bending performance he calls a "hybrid slide talk, standup routine, academic lecture, and full-scale concert by Philip Johnston"—he takes viewers on a punchy personal tour of wordless novels by early-20th-century masters Frans Masereel, Lynd Ward, and Milt Gross. Accompanied by Johnston's score of "rollicking, klezmer-inflected, vaudeville jazz" (Paris Review), WORDLESS! also features "Shaping Thought," a new work Spiegelman drew specifically for the project.
Tickets available at the link!
The Institute of Contemporary Art
100 Northern Avenue, Boston, MA 02210
617-478-3100
Comic creators Amy Chu, Jeff Yang, Georgia Lee, and Tak Toyoshima appear at Million Year Picnic to sign the anthologies Secret Identities and Shattered on Saturday October 25th at 6:00 PM! RSVP on Facebook! Million Year Picnic 99 Mt Auburn Street, Cambridge, MA 02138 (617) 492-6763
Comedy legend John Cleese (Monty Python, A Fish Called Wanda) appears at the JFK Library on Friday November 7th in conversation with NPR's Robin Young. Tickets are $60 and include one copy of his memoir So, Anyway… available through Brookline Booksmith. *SOLD OUT*
John F. Kennedy Presidential Library and Museum
Columbia Point, Boston, MA 02125
(617) 514-1600
Toll free (866) JFK-1960