Author Peter S. Beagle appears at the Brattle Theatre on Sunday May 10th at 1:00 PM for a screening of THE LAST UNICORN! Get tickets at the link!
(1982) dir Jules Bass, Arthur Rankin, Jr w/Mia Farrow, Alan Arkin, Tammy Grimes, Jeff Bridges, Angela Lansbury, Christopher Lee [92 min; DCP]
Peter S. Beagle's THE LAST UNICORN is considered one of the best fantasy novels of all time and the wonderful animated film version by Rankin & Bass is no less of a classic. Since its initial release over 30 years ago, THE LAST UNICORN has enchanted audiences everywhere with its moving story about a unicorn trying to find and rescue her lost people, and the price she pays for bringing magic back into the world. We are pleased to host this special screening of this charming film, now available in a remastered digital version, accompanied by a Q&A and book signing with its creator, Peter S. Beagle.
Capitol Theatre
204 Massachusetts Ave, Arlington, MA 02474
781-648-4340.
Jeff Shultz, Richard Maurizio, and Bob Noberini appear at That's Entertainment on Saturday May 2nd to celebrate Free Comic Book Day from 11:00 AM – 5:00 PM.
As is tradition, the store will be giving away five free comics from a wide array of special releases made specifically to help celebrate the day. Over the years companies like Marvel and DC have used this event to launch their next big so be sure to check out this years selections! Customers are encouraged to come in early as some quantities of free comics are limited.
Special Guest Artists
Jeff Shultz – Artist of Archie, Betty and Veronica, and Jughead
Richard Maurizio – Artist of Looney Tunes, Animaniacs, Thunder Agents, and more.
Bob Noberini – well known for his dynamic superhero style
Artists will be showing their work offering signatures and drawing one free sketch for our customers.
That's Entertainment 
56 John Fitch Hwy, Fitchburg, MA 01420
978-342-8607
Babs Tarr, Eisner-nominated artist of Batgirl, appears at Hub Comics in Union Square for a signing on Wednesday May 9, 2015 from 6:00 till 8:00 PM! If you can't make it to this signing she'll be back this summer for Boston Comic Con (July 31 – August 2).
Hub Comics – Union Square
19 Bow Street, Somerville, MA 02143
(617) 718-0987
Haverhill Public Library host their very first comic con on Saturday, May 16, 2015 from 10:00 am – 4:00 pm! Special guests include Charlotte Fullerton, Christopher Golden, Tom Sniegoski, Marjorie Liu, Felipe Jorge, Andy Arnott, and more. All library programs are free and open to the public.
Comic Book Palace Documentary Screening (10:00 AM – 11:30 AM)
Join us for a free screening of the Comic Book Palace documentary all about Haverhill's own comic shop! Stay afterwards for a Q&A with the filmmaker Felipe Jorge!
Warning: There is some strong language in the film.
Location: Auditorium
Andy Arnott (11:00 AM – 12:00 PM)
Come hear from local author Andy Arnott on how he got his comic I Play the Bad Guy published and learn some tips on how to get yours published!
Location: Milhendler Room
Draw Your Own Superhero (11:00 AM – 12:00 PM)
Learn how to draw your own superhero with the help of artist Christian Whitton from Shoe Town Art!
Ages 5+, please register at the link.
Location: Cavallaro Room
Cosplay Fashion Show (12:00 PM – 12:30 PM)
Come show off your awesome costume!
Location: Auditorium
Charlotte Fullerton (12:45 PM – 1:30 PM)
Come hear two-time Daytime Emmy Nominee Charlotte Fullerton discuss her career writing for the hit cartoons The Fairly Oddparents, My Little Pony: Friendship is Magic, Ben 10, Super Hero Squad, Kim Possible, and more!
Location: Auditorium
Christopher Golden, Tom Sniegoski, Marjorie Liu (2:00 PM – 4:00 PM)
Join us for a fan Q&A and book signing with comic book writers Christopher Golden, Tom Sniegoski, and Marjorie Liu!
*we will not be providing books to purchase, it is recommended to purchase and bring your own copies ahead of time. Support your local comic shops!
Location: Auditorium
Haverhill Public Library
99 Main Street, Haverhill, MA 01830
(978) 373-1586
**CANCELLED**
David Duchovny (star of X-Files and Californication) appears at the Harvard COOP on Tuesday, May 5, 2015 at 12:30 pm to discuss and sign his fascinating work of fiction HOLY COW.
Harvard Coop
1400 Massachusetts Ave, Cambridge, MA 02238
(617) 499-2000
Shelli Paroline & Braden Lamb (Artist team on Adventure Time the comic book), Rob Stull (Comic book inker known for his work with Marvel, DC, Image, Aspen, Top Cow, etc.), Zack Giallongo (Known for his work in the Adventure Time comic book, Star Wars: Ewoks – Shadows of Endor, Broxo, and others), and Eric Merced (Has worked for major comic and gaming companies, such as Marvel, DC, IDW, Archie, Fantome, and more) appear at That's Entertainment on Saturday May 2nd for Free Comic Book Day!
That's Entertainment
244 Park Ave, Worcester, MA 01609
(508) 755-4207
Comedian Chris Hardwick appears at the Wilbur Theatre on Friday, May 1st at 7:30 PM and 10:00 PM!
Press Release:
Chris Hardwick is a stand-up comedian, chart-topping podcaster, television personality, contributor for Wired magazine, and creative head of the multiplatform media behemoth known as Nerdist Industries. Chris is the CEO of Nerdist Industries, which has grown to include the Nerdist.com website; a premium YouTube channel (youtube.com/nerdist) with over 1M subscribers; 2.4M Twitter fans; and a podcast network including the flagship Nerdist Podcast that averages over 6 million monthly downloads.
Nerdist also produces content for television including "All Star Celebrity Bowling" for AMC and "In the Name of Science" for National Geographic Channel. Further, Nerdist hosts live events around the country such as The Nerdist Podcast Live! and Course of the Force, an annual lightsaber relay in partnership with Lucasfilm LTD and Octagon which leads up to San Diego Comic-Con International.
On top of his Nerdist responsibilities, Chris is the face of AMC's live after show Talking Dead, which discussed the highly-rated The Walking Dead. His top rated late-night show, @Midnight airs four nights a week on Comedy Central. Nerdist Industries is headquartered at Meltdown Comics in Hollywood.
Wilbur Theatre
246 Tremont Street, Boston, MA 02116
(617) 248-9700
Comedian Nick Kroll appears in person to speak about the film following this screening on Wednesday, April 22 at 7:00 pm.
About the movie:
A young, hipster entrepreneur (Nick Kroll) crashes and burns on the eve of his company's big launch.
With his entire life in disarray, he leaves Manhattan to move in with his estranged pregnant sister (Rose Byrne), brother-in-law (Bobby Cannavale) and three year-old nephew in the suburbs, only to become their manny. Faced with real responsibility, he may finally have to grow up, but not without some bad behavior first.
Coolidge Corner Theatre 
290 Harvard Street, Brookline, MA 02446-2908
617-566-6660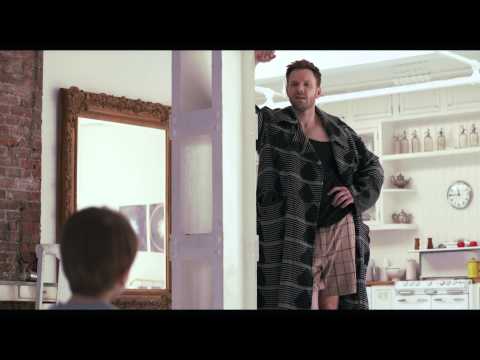 William Shatner (Star Trek's Captain James T. Kirk) speaks at the Lowell Memorial Auditorium on Thursday, June 11, 2015 at 8:00 PM!
Tickets are available at the link! Proceeds from Celebrity Forum support the Middlesex Community College Foundation.
Lowell Memorial Auditorium
50 E Merrimack St, Lowell, MA 01852
(978) 454-2299
Boston Comic Con welcomes BRETT DALTON to our show on July 31st – August 2nd! Brett will be signing autographs and doing fan photo ops all day Friday, Saturday, and Sunday. He is best known for his breakout role as double agent Grant Ward on Marvel's Agents of SHIELD! Brett's other television credits include Blue Bloods, Army Wives, and National Geographic Channel's Killing Lincoln. Hail Hydra!
Previously announced guests include: Stan Lee, Hayley Atwell, Robin Lord Taylor, Eduardo Risso, Humberto Ramos, Jose Luis Garcia-Lopez, Tony Moore, Jason Latour, Joelle Jones, Steve Lieber, Annie Wu, Franco Aureliani, J. Bone, Frank Brunner, Michael Cho, Jeff Dekal, Evan Dorkin, Sara Dyer, Gerry Duggan, Mike Henderson, Mike Kunkel, John Layman, Stacey Lee, Laura Martin, Phil Noto, Dan Panosian, Yanick Paquette, Jeff Parker, Andrew C. Robinson, Kurtis J. Wiebe, Joshua Williamson, Brian Azzarello, Nick Bradshaw, Eric Canete, Frank Cho, Amanda Conner, Jimmy Palmiotti, Andy Belanger, Stephanie Buscema, CB Cebulski, Dave Johnson, Joe Prado, Tim Sale, Amy Reeder, Don Rosa, Stephane Roux, Frank Tieri, and more!
Tickets are now available for purchase. Please note that this year tickets will be sold ONLINE ONLY, there will not be any on-site ticket sales.
If you are coming in from out of town, the official Boston Comic Con hotel is the Seaport Hotel which is attached to the show venue (The Seaport World Trade Center).
About Boston Comic Con:
The Boston Comic Con is a 100% independently run comic book show committed to bringing the biggest and best comic creators to New England. Run by fans for fans, Boston Comic Con is not affiliated with any other convention tour or corporate interests. Hosting over 120,000 square feet of vendors selling comic books, toys, posters, trading cards, and other pop culture memorabilia, this is a destination event for geeks of any stripe. This year's convention will be held Friday July 31st, Saturday August 1st, and Sunday August 2nd at the Seaport World Trade Center, 200 Seaport Blvd, Boston, MA 02210. For more information please go to our website at www.bostoncomiccon.com and follow us on Twitter (@BostonComicCon) and Facebook!