Joe St. Pierre signs at Silver Moon Comics on  Wednesday, April 8th at 5:30 pm! Joe's work can be found in Spider-Man 2099, Venom: Tooth and Claw, Venom: Along Came A Spider, Amazing Spider-Man: Ben Reilly Epic and some Valiant titles.
Silver Moon Comics & Collectibles
1 E India Square Mall – Museum Pl Mall #131, Salem, MA 01970
(978) 594-8641
Press Release:
This April, NBM Publishing, one of the pioneers in graphic novel publishing in the US for 37 years and a leader in literary comic art, proudly launches a sweepingly beautiful biography docudrama of the life of Christian Dior from the launch of his house and his "New Look" in Girl in Dior.
One of France's grand dames of comic art, Annie Goetzinger, will be on hand for the premiere of Girl in Dior at MoCCA Arts Festival, one of her many appearances while visiting the United States. Other appearances include a panel at the French Embassy co-sponsored by Christian Dior Couture US and moderated by Dior House illustrator, Bil Donovan and a signing/art display at New York's Kinokuniya Bookstore.
The Girl in Dior is Clara, a freshly hired chronicler, fan of fashion and our guide in the busy corridors of the brand new house of Christian Dior. It's February 12, 1947 and the crème de la crème of Paris Haute Couture is flocking to the momentous event of Dior's first show. In a flurry of corolla shaped skirts, the parade of models file down the runway. The audience is mesmerized: it's a triumph! Carmel Snow of Harper's Bazaar cries out: "It's quite a revolution, your dresses have such a new look!" Dior's career is launched and Clara's story begins. Soon, she is picked by Dior himself to be his model…
A biography docudrama marrying fiction and the story of one of the greatest couturier in history, it is also a breathless and stunning presentation of his best designs such as Lauren Bacall wore, rendered by bestselling artist Annie Goetzinger, seen for the first time on this side of the Atlantic.
Below please find Annie Goetzinger's appearance schedule.
April 10, 2015 6:00 PM
Kinokuniya Bookstore, 6th Ave. Between 40th and 41st Street. New York
Signing and Exhibit of Original Art from the Book (The art will be up early April through the middle of the month)
April 11 and 12, 2015
MoCCA Fest, Center 548, W. 22nd Street. New York
Premiere of Girl in Dior and signing at NBM Booth (401, 402) throughout the weekend. Original art will also be on display.
Annie will appear on the panel, Biography: The Lives of Artists on Sunday at 12:30 alongside James Romberger, Marguerite Van Cook and Barbara Stok.
April 13, 2015 7:00PM
French Embassy, 972 Fifth Avenue (at the corner of 79th), New York
Dior House artist Bil Donovan will moderate a discussion with Annie, followed by a signing at the new "Albertine" bookstore. Event co-sponsored by Dior.
April 14, 6:30PM
Cambridge Public Library
Talk and signing. Organized by Million Year Picnic, Boston
April 15, 4:00PM
Conference at Smith College
"Girl in Dior: A Conversation With Annie Goetzinger About Fashion, Art, and Her Latest Graphic Novel".
April 16, 4:00 PM
Dartmouth College
Annie Goetzinger Discusses Girl in Dior.
April 19, 2:00PM
University of Florida
Annie Goetzinger Discusses Girl in Dior.
April 21, 8:00PM
Books & Books, 65 Aragon Ave., Coral Gables, FL
Inauguration of the French Corner, signing.
April 22, 6:30PM
Books & Books, Bal Harbour Shops, 9700 Collins Ave., Bal Harbour, FL
Presentation and Signing. Cocktail hour
Writer Frank Tieri appears on Saturday, May 2, 2015 from noon till 6:00 pm at The Hall of Comics for Free Comic Book Day‬!
The Hall of Comics
3 Turnpike Rd, Southborough, MA 01772
(508) 485-1300
Eisner Award nominee JASON RODRIGUEZ and local writer J. L. BELL appear at the Harvard Book Store on Wednesday April 22, 2015 7:00 PM for a discussion of Rodriguez's latest work, Colonial Comics: New England 1620-1750. A book signing will follow. This event is free; no tickets are required.
Colonial Comics is a graphic novel collection of twenty stories focusing on the colonial period from 1620 through 1750 in New England. These illustrated stories focus on tales you cannot find in history books. Includes stories about free thinkers, Pequots, Jewish settlers, female business owners and dedicated school teachers, whales and livestock, slavery and frontiers, and many other aspects of colonial life.
Harvard Book Store
1256 Massachusetts Ave., Cambridge, MA 02138
(617) 661-1515
Author Peter S. Beagle appears at the Brattle Theatre on Saturday May 2nd for two screenings of THE LAST UNICORN! Get tickets at the link!
Update: Due to overwhelming demand, a second show has been added at 11:00 AM!
(1982) dir Jules Bass, Arthur Rankin, Jr w/Mia Farrow, Alan Arkin, Tammy Grimes, Jeff Bridges, Angela Lansbury, Christopher Lee [92 min; DCP]
Peter S. Beagle's THE LAST UNICORN is considered one of the best fantasy novels of all time and the wonderful animated film version by Rankin & Bass is no less of a classic. Since its initial release over 30 years ago, THE LAST UNICORN has enchanted audiences everywhere with its moving story about a unicorn trying to find and rescue her lost people, and the price she pays for bringing magic back into the world. We are pleased to host this special screening of this charming film, now available in a remastered digital version, accompanied by a Q&A and book signing with its creator, Peter S. Beagle.
The Brattle Theatre
40 Brattle Street, Cambridge, MA 02138
Gareth Hinds appears at Blue Bunny Books on Friday, April 17, 2014 from 6:30 – 7:30 pm to read from and discuss his graphic novel adaptation of Shakespeare's Macbeth.
The Blue Bunny Books
577 High St, Dedham, MA 02026
(781) 493-6568
Illustrator Renee Kurilla appears at The Blue Bunny on Saturday April 4th at 11:00 AM to kick off National Poetry Month and sign her new collaboration with Margarita Engle, Orangutanka, told in verse! The book uses the little known form of "tanka" poetry, an ancient Japanese format; the modern form is unrhymed and consists of five lines (short, long, short, long, long) of linked poems.
The Blue Bunny Books
577 High St, Dedham, MA 02026
(781) 493-6568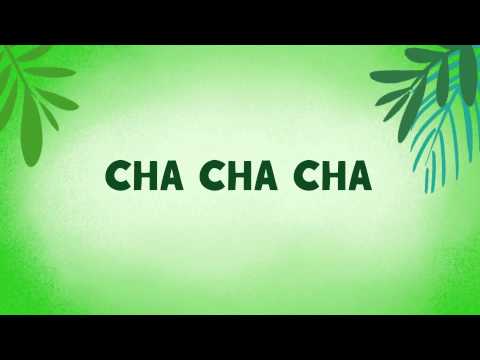 Writer Saurav Mohapatra, who has written comics for both Indian and US comic publishers, appears at Workbar on Thursday, April 9, 2015 from 6:00 PM to 9:00 PM. He'll be going over his experiences and processes as a writer in a 20 minute presentation, followed by Q+A. Light refreshments will be served. Please RSVP at the link…
Bio:
Saurav Mohapatra writes comics. He's written Witchblade for Image/Top Cow, The Phantom for Moonstone and Devi, Sadhu, India Authentic, Mumbai Maguffin, and Jimmy Zhingchak Agent of D.I.S.C.O. for Virgin Comics. His most recent works are the creator-owned crime-noir title Mumbai Confidential, the graphic novel adaptation of Bibhutibhushan Bandopadhyay's Moon Mountain and the mythological Young Adult graphic novel The Way of The Warrior: The Legend of Abhimanyu. He's currently working hard towards world domination with his army of mutant kittens and a pond full of Killifish.
Workbar Cambridge
45 Prospect Street, Cambridge, MA 02139
Press Release:
Boston Comic Con has received clearance from S.H.I.E.L.D. to announce that Hayley Atwell, star of Agent Carter, is our latest guest addition for 2015! A fan favorite since her debut in Captain America: The First Avenger, Peggy Carter is slated to make appearances in both this year's Marvel movies, Avengers: Age of Ultron and Ant-Man! Haley will meet fans for autographs and photos on Saturday August 1st and Sunday August 2nd ONLY at Boston Comic Con!
Previously announced guests include: Stan Lee, Eduardo Risso, Humberto Ramos, Jose Luis Garcia-Lopez, Tony Moore, Jason Latour, Joelle Jones, Steve Lieber, Annie Wu, Franco Aureliani, J. Bone, Frank Brunner, Michael Cho, Jeff Dekal, Evan Dorkin, Sara Dyer, Gerry Duggan, Mike Henderson, Mike Kunkel, John Layman, Laura Martin, Jeff Parker, Kurtis J. Wiebe, Joshua Williamson, Amanda Conner, Jimmy Palmiotti, Stephane Roux, Frank Cho, Brian Azzarello, Amy Reeder, Don Rosa, Frank Tieri, Andy Belanger, Stephanie Buscema, CB Cebulski, Joe Prado, Dave Johnson, and more!
Tickets are now available for purchase. Please note that this year tickets will be sold ONLINE ONLY, there will not be any on-site ticket sales.
If you are coming in from out of town, the official Boston Comic Con hotel is the Seaport Hotel which is attached to the show venue (The Seaport World Trade Center).
About Boston Comic Con:
The Boston Comic Con is a 100% independently run comic book show committed to bringing the biggest and best comic creators to New England. Run by fans for fans, Boston Comic Con is not affiliated with any other convention tour or corporate interests. Hosting over 120,000 square feet of vendors selling comic books, toys, posters, trading cards, and other pop culture memorabilia, this is a destination event for geeks of any stripe. This year's convention will be held Friday July 31st, Saturday August 1st, and Sunday August 2nd at the Seaport World Trade Center, 200 Seaport Blvd, Boston, MA 02210. For more information please go to our website at www.bostoncomiccon.com and follow us on Twitter (@BostonComicCon) and Facebook!
Actor Tom Lenk (Buffy the Vampire Slayer, Cabin in the Woods, Transformers) appears at the Brattle Theatre on Saturday April 4, 2015 at 2:30 PM to host a screening of NERDGASM. Presented as part of the Boston LGBT Film Festival. Tickets are available at the link…
About NERDGASM: Directed by Andrew Putschoegl. 87 min. USA.
Actor/comedian Tom Lenk has been a nerd all his life; on stage, on screen, and in reality. Known for his comedic roles in "Buffy the Vampire Slayer," "Cabin in the Woods," "Transformers," and "Much Ado About Nothing," Tom attempts to fulfill a lifelong "drama geek" dream to perform his live solo comedy show at the Edinburgh Fringe Festival in Scotland, the largest and most famous theater festival in the world. Part "dorkumentary," part concert film, NERDGASM takes us behind the scenes of Tom's unusual, exciting and sometimes lazy approach to creating a non-traditional "one man show" – from practice shows in L.A.'s low-rent Theater Row to grandiose and historic British venues. Throughout the trip Tom tries to satisfy his own personal Scotland-centric geeky cravings for Harry Potter, underground cities, Loch Ness Mythology and delicious sausage rolls. Tom's fun-loving and neurotic persona is put to the test on stage, in the Scottish Highland wilderness and in the "Buffy" themed memorabilia room at the home of his biggest local Edinburgh fan. Language: English
The Brattle Theatre
40 Brattle Street, Cambridge, MA 02138