Gareth Hinds appears at Blue Bunny Books on Friday, April 17, 2014 from 6:30 – 7:30 pm to read from and discuss his graphic novel adaptation of Shakespeare's Macbeth.
The Blue Bunny Books
577 High St, Dedham, MA 02026
(781) 493-6568
Illustrator Renee Kurilla appears at The Blue Bunny on Saturday April 4th at 11:00 AM to kick off National Poetry Month and sign her new collaboration with Margarita Engle, Orangutanka, told in verse! The book uses the little known form of "tanka" poetry, an ancient Japanese format; the modern form is unrhymed and consists of five lines (short, long, short, long, long) of linked poems.
The Blue Bunny Books
577 High St, Dedham, MA 02026
(781) 493-6568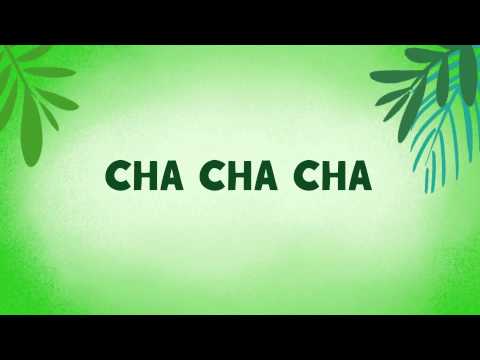 Writer Saurav Mohapatra, who has written comics for both Indian and US comic publishers, appears at Workbar on Thursday, April 9, 2015 from 6:00 PM to 9:00 PM. He'll be going over his experiences and processes as a writer in a 20 minute presentation, followed by Q+A. Light refreshments will be served. Please RSVP at the link…
Bio:
Saurav Mohapatra writes comics. He's written Witchblade for Image/Top Cow, The Phantom for Moonstone and Devi, Sadhu, India Authentic, Mumbai Maguffin, and Jimmy Zhingchak Agent of D.I.S.C.O. for Virgin Comics. His most recent works are the creator-owned crime-noir title Mumbai Confidential, the graphic novel adaptation of Bibhutibhushan Bandopadhyay's Moon Mountain and the mythological Young Adult graphic novel The Way of The Warrior: The Legend of Abhimanyu. He's currently working hard towards world domination with his army of mutant kittens and a pond full of Killifish.
Workbar Cambridge
45 Prospect Street, Cambridge, MA 02139
Press Release:
Boston Comic Con has received clearance from S.H.I.E.L.D. to announce that Hayley Atwell, star of Agent Carter, is our latest guest addition for 2015! A fan favorite since her debut in Captain America: The First Avenger, Peggy Carter is slated to make appearances in both this year's Marvel movies, Avengers: Age of Ultron and Ant-Man! Haley will meet fans for autographs and photos on Saturday August 1st and Sunday August 2nd ONLY at Boston Comic Con!
Previously announced guests include: Stan Lee, Eduardo Risso, Humberto Ramos, Jose Luis Garcia-Lopez, Tony Moore, Jason Latour, Joelle Jones, Steve Lieber, Annie Wu, Franco Aureliani, J. Bone, Frank Brunner, Michael Cho, Jeff Dekal, Evan Dorkin, Sara Dyer, Gerry Duggan, Mike Henderson, Mike Kunkel, John Layman, Laura Martin, Jeff Parker, Kurtis J. Wiebe, Joshua Williamson, Amanda Conner, Jimmy Palmiotti, Stephane Roux, Frank Cho, Brian Azzarello, Amy Reeder, Don Rosa, Frank Tieri, Andy Belanger, Stephanie Buscema, CB Cebulski, Joe Prado, Dave Johnson, and more!
Tickets are now available for purchase. Please note that this year tickets will be sold ONLINE ONLY, there will not be any on-site ticket sales.
If you are coming in from out of town, the official Boston Comic Con hotel is the Seaport Hotel which is attached to the show venue (The Seaport World Trade Center).
About Boston Comic Con:
The Boston Comic Con is a 100% independently run comic book show committed to bringing the biggest and best comic creators to New England. Run by fans for fans, Boston Comic Con is not affiliated with any other convention tour or corporate interests. Hosting over 120,000 square feet of vendors selling comic books, toys, posters, trading cards, and other pop culture memorabilia, this is a destination event for geeks of any stripe. This year's convention will be held Friday July 31st, Saturday August 1st, and Sunday August 2nd at the Seaport World Trade Center, 200 Seaport Blvd, Boston, MA 02210. For more information please go to our website at www.bostoncomiccon.com and follow us on Twitter (@BostonComicCon) and Facebook!
Actor Tom Lenk (Buffy the Vampire Slayer, Cabin in the Woods, Transformers) appears at the Brattle Theatre on Saturday April 4, 2015 at 2:30 PM to host a screening of NERDGASM. Presented as part of the Boston LGBT Film Festival. Tickets are available at the link…
About NERDGASM: Directed by Andrew Putschoegl. 87 min. USA.
Actor/comedian Tom Lenk has been a nerd all his life; on stage, on screen, and in reality. Known for his comedic roles in "Buffy the Vampire Slayer," "Cabin in the Woods," "Transformers," and "Much Ado About Nothing," Tom attempts to fulfill a lifelong "drama geek" dream to perform his live solo comedy show at the Edinburgh Fringe Festival in Scotland, the largest and most famous theater festival in the world. Part "dorkumentary," part concert film, NERDGASM takes us behind the scenes of Tom's unusual, exciting and sometimes lazy approach to creating a non-traditional "one man show" – from practice shows in L.A.'s low-rent Theater Row to grandiose and historic British venues. Throughout the trip Tom tries to satisfy his own personal Scotland-centric geeky cravings for Harry Potter, underground cities, Loch Ness Mythology and delicious sausage rolls. Tom's fun-loving and neurotic persona is put to the test on stage, in the Scottish Highland wilderness and in the "Buffy" themed memorabilia room at the home of his biggest local Edinburgh fan. Language: English
The Brattle Theatre
40 Brattle Street, Cambridge, MA 02138
Annie Goetzinger appears at Cambridge Public Library on Tuesday, April 14, 2015 at 6:30 PM! This celebrated French artist discusses Girl In Dior, her sweepingly beautiful docudrama of the life of Christian Dior, starting with the launch of his brand. Co-Sponsored by Million Year Picnic.
Cambridge Public Library
449 Broadway, Cambridge, MA 02138
(617) 349-4040
Press Release:
Comic Book Divas Publishing is very excited to announce that Nora Tarr, creator and writer of "Deidre Dark's Delightful Dolls" and the upcoming second issue of the series Deidre Dark's Delightful Dolls: Coup De Grace" will be appearing at the Boston Comic Con 2015.
This will be Nora's very first comic book convention appearance and she is excited to bring her comic book to the Boston Comic Con 2015; she will be there to draw fans into her comic book world featuring her character Deidre Dark. Nora Tarr has created one of the most unusual comic book series we have read, it's not only a fun read but also it will challenge everyone's perspective.
This will not only be Nora's first appearance at a convention, but she will be debuting both her first issue "Deidre Dark's Delightful Dolls" and the second issue "Deidre Dark's Delightful Dolls: Coup De Grace" first time at the Boston Comic Con on July 31st-August 2nd 2015; she will be located at the artist/small press area of the convention at the Comic Book Divas Publishing table.
Dolls have been part of human life since the beginning of recorded time. Some were created in resemblance of religious or revered likenesses, others simple shapes used in rituals and spells. Most as playthings or make-believe friends or confidants for children. You will have to follow the story of Deidre and her Dolls to see what happens and who it happens to.
Everyone always has wonderful things to say about her. Humans are duplicitous in nature, Deidre no different, and is more than what meets the eye. She creates handmade dolls out of all sorts of items, cloth, wood, wax, a little twine or maybe hair, animal or bird feathers.
What is the evil-born power that Deidre has and is it used for treacherous deeds or just to set things right? Whatever it is, this power has something to do with the dolls. Dolls created in human form, some showing the beauty, some showing the more ugly side of humanity. Imagine, with a just a sprig of herb, a splash of spice, some ash and a strong touch of black or maybe white Magic, if you could change someone's mind, alter a course, or even more…
You will have to follow the story of Deidre and her Dolls to see what happens and who it happens to.
Every evil needs to be witnessed, loved and adored, and everyone adores Deidre.
Anime Boston welcomes video game composer Manami Matsumae to their 2015 convention!
Manami Matsumae is best known for composing the legendary music for the original Mega Man (1987), including its iconic "Game Start" jingle. Following her departure from Capcom in 1991, she became a freelance video game music composer. The soundtracks she worked on afterwards include the Derby Stallion series, several Game Boy titles developed by Sunsoft, and other games such as The Adventures of Lolo, Another Bible, Jade Cocoon 2, and Dragon Quest Swords: The Masked Queen and The Tower of Mirrors.
In more recent years, Matsumae has returned to the Mega Man series via Inti Creates, serving as a regular guest arranger for its album releases and joining several other former Mega Man composers in creating the Robot Master themes for Mega Man 10 (2010).
Matsumae joined Brave Wave when it was founded in early 2014 and has released several original standalone tracks under the label, such as "One Shot, One Kill" (2013) and "Blue Star" (2014, featuring Tim McCord of Evanescence). She has collaborated on tracks with other video game composers such as Chipzel (Super Hexagon) and Keiji Yamagishi (Ninja Gaiden). Through Brave Wave she has also contributed to the soundtracks of Western indie releases, including Shovel Knight (2014), Mighty No. 9 (2015), Heart Forth Alicia (2016) and Starr Mazer (TBA).
View all of our Guests of Honor here.
About Anime Boston:
With nearly 25,500 attendees in 2013, Anime Boston is an annual three-day Japanese animation convention held in Boston, Mass. Anime Boston 2015 is scheduled for Friday, April 3 through Sunday, April 5 at the Hynes Convention Center and Sheraton Boston Hotel. More information about Anime Boston can be found at www.animeboston.com.
About New England Anime Society:
The New England Anime Society was founded in 2001. Based in Massachusetts, The New England Anime Society, Inc. is parent organization of Anime Boston and is dedicated to furthering public education and understanding of the Japanese language and culture through visual and written media. More information about The New England Anime Society is available at www.neanime.org.
Press Release:
Artists including Andrew MacLean (Apocalyptigirl, Head Lopper), Paul Hornschemeier (Forlorn Funnies, Marvel Comics) Robert Gill (Batgirl, Valiant Comics), Shelli Paroline & Braden Lamb (Adventure Time, Midas Flesh) and more appear at the second Beverly Comic Con will be on Saturday, March 21st for hosted at Porter Mills Studio!
Free to the public and jam packed with local comic creators and unique vendors. Original art, posters, prints, handmade collectibles, t-shirts, graphic novels and of course comic books, will all be on hand for this one of a kind event.
DJ Noel Snow will be in the house teaming up with our featured live artist Brett Mason.
Guests of honor include Andrew MacLean (Apocalyptigirl, Head Lopper), Paul Hornschemeier (Forlorn Funnies, Marvel Comics) and Robert Gill (Batgirl, Valiant Comics).
FULL LIST of artists & vendors include: Amanda Beard, Andy Driscoll, Ben Donahue, Shelli Paroline, Braden Lamb, Chris Letarte, Christian Miller, Daniel Kern, David LeBlanc, Eric Boeker, EyeFormation, Omega Level, Jacob Carignan, Jason Casey, Dennis Burke, Joe DellaGatta, Jon Paddol, Joe Haley, Josh Morrissette, Adam Miller, Montserrat Illustration, Robert Van Wagner, Keith Gleason, Matt Mcguirk, Michael Doherty, Patt Kelley, Randy House, Tom Torrey, Harrison's Comics, Andrew Houle, Jesse Danger, PressBound, Michael Crockett, & John Cardinal.
Alongside our new friends at Wicked Art Bar, our old friends at Montserrat College of Art and the gang at Tryptic Press, we hope to put on a killer event of comics, art, and pop culture!
Plenty of parking across the street & super kid friendly.
Free admission
Doors open at 10am
Studios at Porter Mill
95 Rantoul Street, Beverly, MA 01915
Writer Brian Wood (The Massive, Star Wars, DMZ) appears at Friendly Neighborhood Comics on Saturday, April 11, 2015 from noon till 3:00 pm to sign the first issue of REBELS!
Friendly Neighborhood Comics
191 Mechanic Street (Route 140), Bellingham, MA 02019
508-799-4406