Jason Montoya and Christopher M. Salas sign at Muse Comics + Games on Saturday, February 7, 2015 from 1:00 – 3:00 PM!
Muse Comics
1350 N Academy Blvd, Colorado Springs, CO 80909
(719) 573-7096
Artist Jason Meents makes his signing debut at Muse Comics + Games on Wednesday, January 28, 2015 from 5:00 – 7:00 PM!
Muse Comics
1350 N Academy Blvd, Colorado Springs, CO 80909
(719) 573-7096
Cary Elwes appears at Tattered Cover on Monday December 1st Thursday, December 18th at 7:00 PM to sign his new memoir AS YOU WISH!
Press Release:
Actor Cary Elwes, who played the iconic role of Westley in the beloved movie The Princess Bride, will discuss and sign his memoir As You Wish: Inconceivable Tales from the Making of the Princess Bride. This long-awaited first-person account offers a behind-the- scenes look at the making of the cult classic film, and is filled with never-before-told stories, exclusive photographs, and interviews with costars Robin Wright, Wallace Shawn, Billy Crystal, Christopher Guest, and Mandy Patinkin, as well as author and screenwriter William Goldman, producer Norman Lear, and director Rob Reiner.
Free signing line tickets are available now with the purchase of As You Wish, at any Tattered Cover location (excluding the airport stores). Seating at the events is "open seating" and will be available on a first-come, first-served basis. No posed photographs. Other signing restriction may apply. Please check our website closer to each event for complete information.
Tattered Cover
2526 East Colfax Avenue, Denver, CO 80206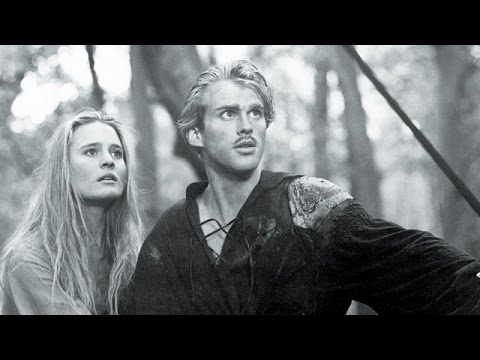 Andy Smith, artist of a staggering number of both DC and Marvel titles as well as independent works, will be signing at Time Warp Comics on October 11th from 3:00 pm to 6:00 pm.
Time Warp Comics
3105 28th Street, Boulder, CO 80301
(303) 443-4500
Zach Howard, the amazing artist of such titles as Wild Blue Yonder, Aliens, and the Shaun of the Dead series, will be signing at Time Warp Comics on Saturday, September 27th, from 4:00 pm to 6:00 pm.
Time Warp Comics
3105 28th Street, Boulder, CO 80301
(303) 443-4500
Cartoonist Danielle Corsetto appears at Palma Cigars on Saturday July 12th from 8:00 – 11:00 pm! She is celebrating ten years of her webcomic Girls with Slingshots with a coast-to-coast signing tour!
Palma Cigars and Wine Bar
2207 Larimer St, Denver, CO 80205
(303) 297-3244
Todd McFarlane appears at Tradesmart on Saturday November 16th beginning at 2:00pm.
McFarlane gained his notoriety in the comic realm in the 1980s and 1990s with his work on Marvel's Spider-Man franchise which quickly turned into one of the most successful comics of all time. After the success of Spider-Man, McFarlane created his own comic, Spawn, which became one of the best independent comics of all time. After comic success, Spawn was turned into an Emmy award-winning animated show on HBO.
McFarlane also founded the international award-winning McFarlane Toys which is a top manufacturer of action figures including AMC's The Walking Dead, HALO 4, Assassin Creed as well as NFL, NBA, MLB, and NHL action figures.
Many of McFarlane's creations including McFarlane Toys figures, TMP graphic novels and comics, and both Spawn and Haunt merchandise, will be available for purchase during the event. In addition to the great selection of merchandise, a special limited edition Spawn Variant comic will be available for purchase at the store for this event.
Tradesmart will host McFarlane on November 16th starting at 2pm with a speaking engagement from Todd McFarlane followed by a signing at 3pm at 8500 West Crestline Avenue. There will be a limit of two items signed per person. For additional information on the Todd McFarlane in-store event contact the store at (303) 904-2672.
Tradesmart
8500 West Crestline Ave. Littleton, CO 80123
Does your city make the list? Check out the top ten according to the Movoto Blog.
The 10 Best Cities for Nerds By Movoto
Videos, articles, photos and more of the Denver Comic Con. This year attendance reached over 48,000, and 6,000 people had to be turned away on Friday.
Press Release:
LUCASFILM LTD., DISNEY PUBLISHING WORLDWIDE AND PUBLISHING PARTNERS ANNOUNCE SECOND ANNUAL STAR WARS READS DAY 
Bookstore and library events to be held October 5, 2013
New York, NY – Lucasfilm, Disney Publishing Worldwide, and its publishing partners announced today the second annual Star Wars Reads Day to be held this October 5, 2013. Last year, 30 authors and 1,500 costumed volunteers participated in over 1,200 Star Wars Reads Day events across North America. On October 5 of this year, Star Wars fans, authors, and artists will again come together in this multi-publisher initiative that celebrates reading and Star Wars. Participating publishing partners include Abrams, Chronicle Books, Dark Horse, Del Rey, DK, Quirk Books, Random House Audio, Scholastic, Titan Magazines, and Workman.
"Star Wars Reads Day is the kind of initiative that we at Lucasfilm love to support" says Carol Roeder, Director of Publishing at Lucasfilm. "Reading and Star Wars have gone hand-in-hand since 1976, when the novelization of the original Star Wars movie was released. Over the years, many fans have discovered the joy in reading through Star Wars books, and we hope to continue encouraging more people to read."
Official Star Wars Reads Day author events are already confirmed at the following locations:
Ann Arbor, MI – Barnes & Noble
Austin, TX – Barnes & Noble
Carle Place, NY – Barnes & Noble
Cincinnati, OH – Joseph-Beth Booksellers
Denver, CO – Tattered Cover
Madison, WI – Barnes & Noble
New York, NY – The Scholastic Store
Portland, OR – Wordstock Festival
Redondo Beach, CA – Mysterious Galaxy
Richmond, VA – bbgb
Roseville, MN – Barnes & Noble
San Francisco, CA – Books Inc.
Seattle, WA – University Bookstore
Warwick, RI – Barnes & Noble
For updates and more information, follow Star Wars Reads on Facebook:
https://www.facebook.com/StarWarsReads
An official Star Wars event kit (free of charge), including reproducible activity sheets and trivia, will be available for download at: http://starwars.com/reads/
Lucasfilm, STAR WARS™ and related properties are trademarks and/or copyrights, in the United States and other countries, of Lucasfilm Ltd. and/or its affiliates. TM & © Lucasfilm Ltd. All rights reserved. All other trademarks and trade names are properties of their respective owners.