Jon Klassen appears at Gallery Nucleus on Friday December 5, 2014 from 7:00 – 10:00 pm to greet fans and sign books! Original art and limited edition reproductions will be on display and available for sale.
Gallery Nucleus
210 East Main Street, Alhambra, CA 91801
Josh Finney, JK Woodward, Terence Anthony, Tom Waltz, and Rebecca Hicks from 01 Publishing appear at So Cal Comics on Saturday November 15, 2014 at 11:00 AM!
So Cal Comics
8280 Clairemont Mesa Blvd #124, San Diego, CA 92111
(858) 715-8669
Scott Watanabe, Victoria Ying, Shiyoon Kim, Lorelay Bove, Kevin Nelson, Paul Briggs, and Kendelle Hoyer appear at Gallery Nucleus on Saturday November 15, 2014 from 2:00 – 5:00 PM!
Press Release:
Walt Disney Animation Studios' Big Hero 6 is the story of Hiro Hamada, a brilliant robotics prodigy who must foil a criminal plot that threatens to destroy the fast-paced, high-tech city of San Fransokyo. This new title in our popular The Art of series, published to coincide with the movie's U.S. release, features concept art from the film's creation—including sketches, storyboards, maquette sculpts, colorscripts, and much more—illuminated by quotes and interviews with the film's creators. Fans will love the behind-the-scenes insights into Disney's newest action comedy adventure.
Come see rare behind the scenes artwork by artists from the production design, storyboard, and visual development teams.
Bring your questions for the Q&A session and meet the artists one-on-one as they sign copies of the new Art of Big Hero 6.
$5 Admission at the door or FREE w/ purchase of the Art of Big Hero 6 book (about 75 seats available, standing room also available).
Outside books will be subject to a $10 fee.
Featured Artists:
Scott Watanabe – Art Director, Environments
Victoria Ying – VisDev, Environments
Shiyoon Kim – Character Designer
Lorelay Bove – VisDev, Characters
Kevin Nelson – VisDev Artist
Paul Briggs – Head of Story
Kendelle Hoyer – Story Artist
Event Schedule:
2:00 – 3:00 pm Panel Presentation
3:00 – 3:30 pm Q&A
4:00 – 5:00 pm Signing
Gallery Nucleus
210 East Main Street, Alhambra, CA 91801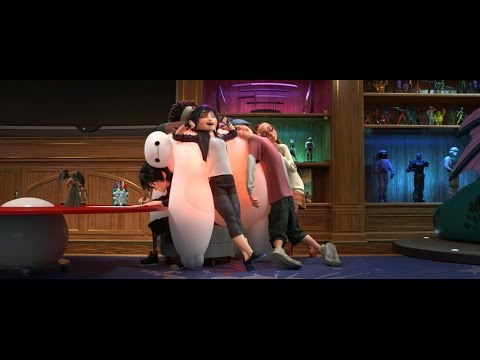 Director Jorge R. Gutierrez and writer Doug Langdale appear at Dark Delicacies on Monday November 17th at 7:30 p.m. to sign THE ART OF THE BOOK OF LIFE.
Dark Delicacies
3512 W. Magnolia, Burbank, CA 91505
(818) 556-6660
Cartoonist Farel Dalrymple (Popgun War, Omega the Unknown) appears at Mysterious Galaxy Books to sign his new graphic novel The Wrenchies on Thursday, December 4th at 7:30 pm!
Mysterious Galaxy Books
5943 Balboa Avenue, San Diego, CA 92111
Jonathan Maberry, Lisa Morton, Nancy Holder, and Del Howison appear at Dark Delicacies on Sunday November 16th at 2:00 p.m. to sign OUT OF TUNE.
Dark Delicacies
3512 W. Magnolia, Burbank, CA 91505
(818) 556-6660
Writer Kyle Higgins (Deathstroke, Nightwing) appears at Barnes & Noble on Sunday November 23, 2014 at 2:00 PM to sign C.O.W.L., Volume 1: Principles of Power.
Barnes & Noble
Bella Terra, 7881 Edinger Ave. #110, Huntington Beach, CA 92647
714-897-8781
Actor/director Bill Duke (Hoodlum, Predator) appears at Book Soup on Tuesday November 11, 2014 at 7:00 PM to present and sign Dark Girls, a companion book of his documentary.
Book Soup
8818 Sunset Blvd, W. Hollywood, CA 90069
310.659.3110
Michael Stock and Sina Grace, creators of the new all ages book Penny Dora and the Wishing Box, appear at Fantastic Comics on Wednesday, November 12th, starting at 4:00 PM!
There will be a talk and a signing of the first issue of this brand new, kid friendly series from Image Comics.
Kids under 12 years old get ONE FREE COPY of Penny Dora #1 at the signing while supplies last.
Fantastic Comics
2026 Shattuck Ave, Berkeley, CA 94704
510-848-2988
Trevor Alixopulos, Arthur De Pins, Edward Gauvin, Jul, Abel Lanzac, Dan Panosian, John Pham, and Fabien Vehlmann appear at Meltdown Comics on Sunday November 9th at 2:00 pm!
Press Release:
Come meet the creators of the best of today's graphic novels in L.A. and France for discussions on their art and the vitality of the international comics scene.
The authors' books will be available for purchase from Stuart Ng Books, the largest importer of bande dessinée in the U.S.
FREE EVENT
TOPICS DISCUSSED WILL INCLUDE
- Comics in Hollywood: French-American exchanges today
- Looking for new contents: comics on the big and the small screens
- Adaptation and translation: the challenges of transcultural adaptations
- Books in motion: graphic novels in animation.
Meltdown Comics
7522 Sunset Blvd, Los Angeles, CA 90046
(323) 851-7223