Event Details:
Convention Name
Albany Comic Con
Convention Website Address
http://www.albanycomicbookshow.com
This convention will take place:
Date (Format mm/dd/yyyy)
11/09/2014
About This Convention
The Albany Comic Con is the premiere comic book, and collectibles show in the Capital district of upstate New York. Now in it's 6th year, and growing every year. The show features comic books for collectors of all ages.

The areas best dealers, and professionals all come together to make the show a full blown convention, but with the intimacy you can't find at the larger national conventions. We promote two shows a year, one in the Spring, close to FCBD. the other in the fall, close to Halloween. It's the shows mission to continue to grow the comics medium. Expand audience awareness of comic books, and the fun and excitement they provide.

Venue Name and Address
Holiday Inn
205 Wolf Rd.
Albany, New York 12205
United States
Map It
Number of Dealer/Exhibitor Tables
75
Projected Attendance
1200
Please select the Category that best describes the convention
Comic Books
Additional Categories

Gaming
Horror
Science Fiction and Fantasy
Collectibles

Guests
Joe Sinnott, Matthew Dow Smith, Richard Clark, Paul Harding, Fred hembeck, Joe Orsak, Jack purcell, an dmany more
Event Details:
Convention Name
SC Comicon 2015
Convention Website Address
http://sccomicon.com
This convention will take place:
Start Date (Format mm/dd/yyyy)
03/21/2015
End Date (Format mm/dd/yyyy)
03/22/2015
About This Convention
SC Comicon is a family friendly comic and gaming convention in Greenville, SC. In 2014, SC Comicon became the first all-ages, comic-centric convention in the upstate area and saw an attendance of over 6,500 people! Approaching its sophomore year, SC Comicon 2015 is expanding into a bigger space, offering more events, and is excited to welcome even more special guests.
Venue Name and Address
TD Convention Center
1 Exposition Drive
Greenville, SC 29607
United States
Map It
Number of Dealer/Exhibitor Tables
100
Projected Attendance
7500
Please select the Category that best describes the convention
Comic Books
Additional Categories

Gaming
Science Fiction and Fantasy
Collectibles

Guests
Robert Venditti, Van Jensen, Jeremy Dale, Sanford Greene, Tony Shasteen
Event Details:
Convention Name
JERSEY SHORE COMIC BOOK SHOW
Convention Website Address
http://jerseyshorecomicbookshow.com
This convention will take place:
Date (Format mm/dd/yyyy)
11/16/2014
About This Convention
The Jersey Shore Comic Book Show will be hosting another show on Sunday, November 16, 2014 at the Toms River Elks Club, 600 Washington Street Toms River, New Jersey for what promises to be yet another GREAT show for everyone attending.
Once again we will be featuring our "Artist Lounge" with over 20 Comic Artists, Writers, and Creators showing off their great and unique work, as well as offering them up for purchase to attendees. We will also be having new faces joining us this time, Joe DelBeato, Dave Ryan and Joe Martino.
We will also be having not one, not two, but THREE huge cosplay/costume groups joining us for our November Show. THE NORTH JERSEY GHOSTBUSTERS, THE 501ST LEGION ( get ready to battle it out with the Storm Troopers! ) and the U.S.S. IWO JIMA INDEPENDENT STAR TREK GROUP.
Also making his debut, will be "MAC" the famous cat from Rusty Gilligan's comic strip about his pets, "Mac and Trouble." MAC will be on hand for photo's and will be handing out goodies and tickets for a surprise raffle drawing for some great prizes!
AND…parents, Don't Forget to Bring the KIDS!! Why?? Because SANTA arrives at 1pm with goodies for everyone!!!!Drawings for Door Prizes will be held thru-out the day with some great prizes and our popular $how Ca$h !
Goodie bags for the first 50 attendees and for those in cosplay costumes! Yes, be sure to wear your cosplay costume, as we will be having a cosplay costume contest with judging to take place at 2pm.

ADMISSION is $2.00 Kids under 12 FREE Those in Cosplay Costumes also FREE !
FREE parking!!

For Artist, dealer, vendor table inquiries please contact Dan or Mary at howellmanforyou@aol.com OR call (609) 242-7756

LIKE us and visit us on Facebook at www.facebook.com/jerseyshorecomicbookshow

Venue Name and Address
Toms River Elks Club
600 Washington Street (Corner of Washington and Clifton)
Toms River, New Jersey 08753
United States
Map It
Number of Dealer/Exhibitor Tables
70
Projected Attendance
750
Please select the Category that best describes the convention
Comic Books
Additional Categories

Anime
Science Fiction and Fantasy
Collectibles

Guests
JOE DELBEATO, BOB PETRECCA, DAVE RYAN, JOE MARTINO, RUSTY GILLIGAN, NEIL VOKES, HOWARD BENDER, EMILIO VELEZ JR., LITTLE BLOKES, MICHAEL GRASSIA, TONY TOWNSEND, TOME SHCLOENDORN, ROSE ARENAS, DAVID HARDY, BRITTANY DVORSCAK, STEVEN LISEFSKI, BETTINA FILOMENA DENONNO.
Coleman Engle and Jeremy Sorese appear at Big Planet Comics on Saturday August 23rd to celebrate their new series, Steven Universe! They will sign at the Vienna, VA store from noon till 2:00 PM and at the Washington, DC from 3:00 PM till 5:00 PM!
Big Planet Comics
426 Maple Ave. E, Vienna, VA 22180
703-242-9412
Big Planet Comics of Washington DC
1520 U St. NW Washington, DC 20009
202-342-1961
Dennis Lehane, Author/Screenwriter of such titles as Mystic River, Gone Baby Gone, and Shutter Island will appear at the Jean Cocteau Cinema on Saturday September 13, 2014 at 6:00 PM to read from his latest book, The Drop. The reading will include an interview followed by Q&A.
The Drop has been adapted to film and is the basis for the movie of the same title that is being released September 12th of this year by Fox Searchlight Pictures. Dennis Lehane wrote the screenplay for The Drop film which stars Tom Hardy and the late James Gandolfini. As expected Mr. Lehane will also introduce a unique screening of the The Drop film which opens in theaters nationwide the day prior.
The Drop – "Three days after Christmas, a lonely bartender looking for a reason to live rescues an abused puppy from a trash can and meets a damaged woman looking for something to believe in. As their relationship grows, they cross paths with the Chechen mafia; a man grown dangerous with age and thwarted hopes; two hapless stick-up artists; a very curious cop; and the original owner of the puppy, who wants his dog back. . . ."
In addition to having written several novels that were subsequently adapted to film, Dennis Lehane, has written multiple teleplays and serves as a creative consultant and writer for the HBO's Boardwalk Empire. He formerly served as a staff writer for the award-winning HBO series The Wire. For his work on The Wire he received a WGA Award for "Best Dramatic Series" and an Edgar Award for "Best Television Feature/Mini-Series Teleplay."
Tickets available at the link…
Jean Cocteau Cinema
418 Montezuma Ave Santa Fe NM 87501
(505) 992-8783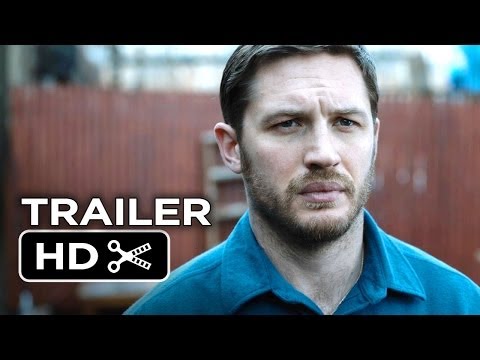 Author Junot Diaz appears at Skylight Books on Friday September 19th at 7:30 PM for a reading and signing of THIS IS HOW YOU LOSE HER.
NOTE: As with all Skylight Books events, this reading is free and open to the public (first come, first served). But, because we're expecting a large crowd at this event, we'll be giving out numbered tickets to the signing line to keep things organized. To get a ticket to the signing line, you must purchase a copy of any Junot Diaz book here at Skylight Books once tickets become available. The tickets will be available starting Friday, September 5, two weeks before the event. They will be available in-store, or you can order on our website and leave a note in the "Order Comments" field. We will also hold a ticket for you if you order and pay for a book over the phone. Each ticket holder may get a total of four books signed at the event. Thank you for your cooperation!
Junot Díaz's first book, Drown, established him as a major new writer with "the dispassionate eye of a journalist and the tongue of a poet" (Newsweek). His first novel, The Brief Wondrous Life of Oscar Wao, was a literary sensation, topping best-of-the-year lists and winning a host of major awards, including the Pulitzer Prize. Now Díaz turns his remarkable talent to the haunting, impossible power of love—obsessive love, illicit love, fading love, maternal love.
This Is How You Lose Her (Riverhead) is one of the most celebrated books of last year. In prose that is endlessly energetic, inventive, tender, and funny, Díaz's stories lay bare the infinite longing and inevitable weakness of the human heart. They remind us that passion always triumphs over experience, and that "the half-life of love is forever."
At the heart of these stories is the irrepressible, irresistible Yunior, a young hardhead whose longing for love is equaled only by his recklessness—and by the extraordinary women he loves and loses: artistic Alma; the aging Miss Lora; Magdalena, who thinks all Dominican men are cheaters; and the love of his life, whose heartbreak ultimately becomes his own.
Junot Diaz was born in the Dominican Republic and raised in New Jersey. He is the author of the critically acclaimed Drown; The Brief Wondrous Life of Oscar Wao, which won the 2008 Pulitzer Prize and the National Book Critics Circle Award; and This Is How You Lose Her, a New York Times bestseller and National Book Award finalist. He is the recipient of a MacArthur "Genius" Fellowship, PEN/Malamud Award, Dayton Literary Peace Prize, Guggenheim Fellowship, and PEN/O. Henry Award. A graduate of Rutgers College, Diaz is currently the fiction editor at Boston Review and the Rudge and Nancy Allen Professor of Writing at the Massachusetts Institute of Technology.
Skylight Books
1818 N. Vermont Ave, Los Angeles, CA 90027
Tel: 323.660.1175
Mark Siegel, Jim Rugg, Gareth Hinds, and Farel Dalrymple appear at Politics & Prose on Sunday September 14, 2014 at 5:00 PM for a graphic novel panel!
Politics & Prose
5015 Connecticut Ave NW, Washington, DC 20008
202-364-1919
Actor/writer/musician Jason Segel (How I Met Your Mother, The Muppets) visits The Grove on Saturday September 20, 2014 at 2:00 PM to discuss and sign his hilariously frightening middle-grade novel, Nightmares!, the first book in a trilogy about a boy named Charlie and a group of kids who must face their fears to save their town.
Special Instructions
This is a wristbanded signing. Please check with the store for complete event guidelines.
Barnes & Noble – The Grove at Farmers Market
189 The Grove Drive Suite K 30, Los Angeles, CA 90036
323-525-0270
Writer Duane Swierczynski appears at Brave New Worlds on Wednesday September 3rd from 11:00 AM till 1:00 PM to sign EX-CON!
Brave New Worlds
433 West Moreland Rd Willow Grove, PA 19090
215.657.8838
Danielle Fishel, Topanga on Boy Meets World and its spinoff Girls Meets World, appears at Bookends on Tuesday, September 9th at 6:00 pm to sign her new memoir!
Appearing authors will only autograph books purchased at Bookends and must have valid Bookends Receipt.
Availability & pricing for all autographed books subject to change.
Bookends cannot guarantee that the books that are Autographed will always be First Printings.
Autographed books purchased at Bookends are non-returnable.
While we try to ensure that all customers coming to Bookends' signings will meet the author and get their book signed, we cannot guarantee that all attendees will meet the author, or that all books will be signed.  We cannot control  inclement weather, author travel schedules or authors who leave signings prematurely.
Bookends
211 E. Ridgewood Avenue, Ridgewood, NJ 07450
201-445-0726