Press Release:
Come hang out with New York Comic Con and Brooklyn Brewery to launch the Defender, the Official beer of New York Comic Con on Wednesday, September 9, 2015 at 7: 30 PM! Kick back and relax on this hump day with a pint of the Defender and mingle with other pop culture Fans for a pre-NYCC celebration. We'll be joined by Defender artist Khary Randolph with the opportunity for some awesome photo ops! Come dressed to conquer all evil and take part in the Defender Costume Contest for a chance to win tickets to NYCC. Rock Candy Cakes will be unveiling a Defender cake based on Khary's artwork and there may even be some exciting giveaways. You don't want to miss this. We'll see you there! (21+ only)
Brooklyn Brewery Tasting Room
79 North 11th Street, Williamsburg, Brooklyn, NY 11249
UNFORTUNATELY THIS EVENT HAS BEEN CANCELLED.
Press Release:
No one epitomizes classic New York hip-hop like Darryl "DMC" McDaniels. On the heels of his new comic book imprint, Darryl Makes Comics, he'll discuss his career, his influence on the music industry, and his new career making comics. And best of all, he wraps up the evening by giving a rare performance! Run – don't walk – this way with DMC from the Rock and Roll Hall of Fame to the Hard Rock Café! Tickets are $40 and available online now. Presented as part of New York Super Week.
Hard Rock Cafe Time Square
New York, New York 10025
Press Release:
The Force is everywhere, but it may be heavily concentrated at this year's New York Comic Con. On October 8, attendees will receive an exclusive sneak peek of what's to come in the second season of Star Wars Rebels, along with a panel featuring special guests and a preview of two new episodes from the series.
As the second season of Star Wars Rebels opens, the crew of the Ghost is now a very real threat to the Empire. That's bad news, because Darth Vader's been assigned with the task of mopping them up. Undeterred, the rebels seek out old friends and new allies, hoping to rally the formidable alliance which began to crystallize at the end of Season One. Vader will dispatch new agents to counter their growing coalition, but the Sith Lord's battle with the Rebels could be more personal than anyone realized.
The Star Wars Rebels panel will take place on the Empire Stage from 1:30-2:30 p.m. and be followed by an exclusive screening of two new episodes on the same stage from 5:30-6:30 p.m. These episodes will feature the series debut of Captain Rex, Captain Gregor, and Commander Wolffe — three clones from the hit animated series, Star Wars: The Clone Wars. They join another fan favorite from the show, Ahsoka Tano, who made her Star Wars Rebels debut in the final episode of Season One.
Star Wars Rebels returns with new episodes this fall on Disney XD.
Chuck Rozanski from Mile High Comics provided regular updates from the San Diego Comic-Con, and we have them gathered in one place for you.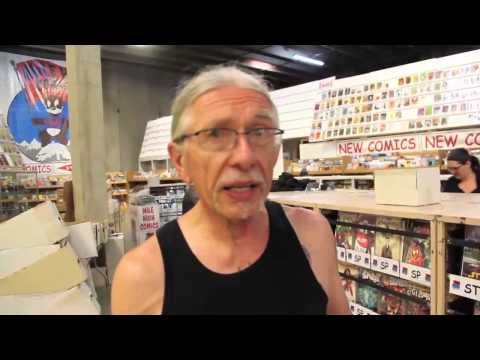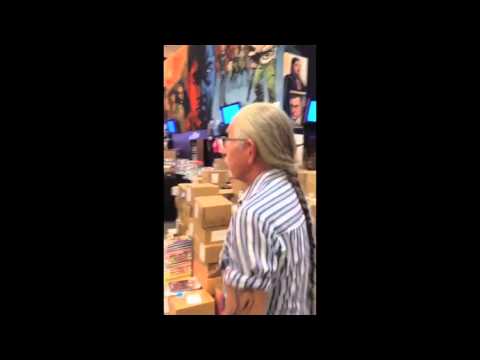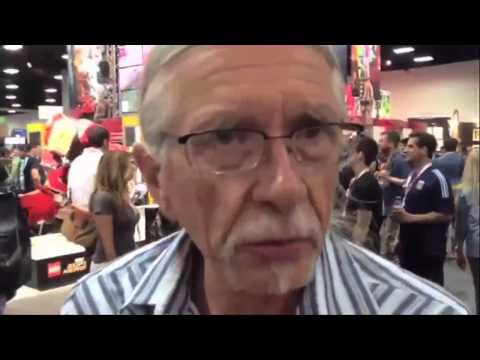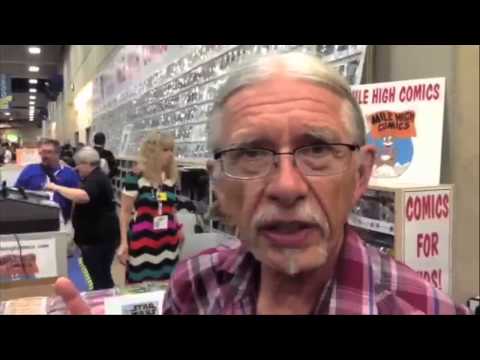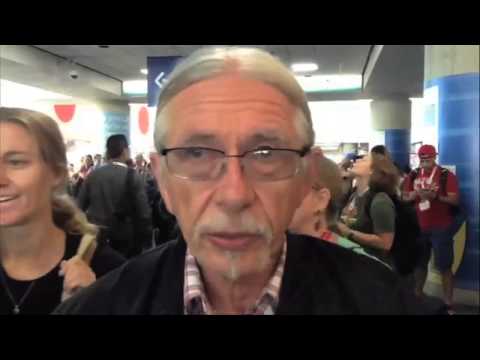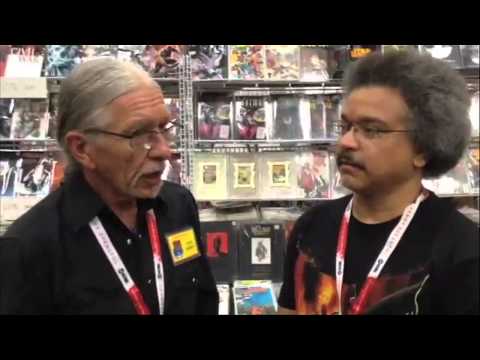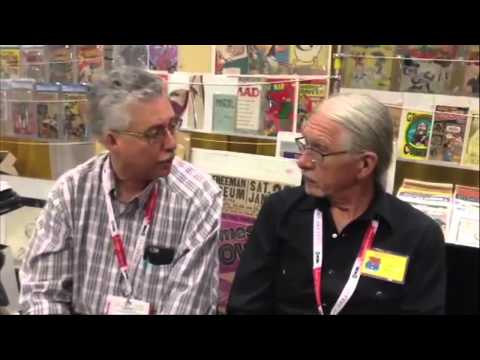 Next year's Deadpool film emerged as one of the highlights of this year's San Diego Comic Con. Here are the full panel, interviews including one with Rob Liefeld, and the leaked trailer (NOTE: The trailer is not work-friendly or kid-safe.)
Ryan Reynolds, Morena Baccarin, TJ Miller & Brianna Hildebrand's DEADPOOL Interview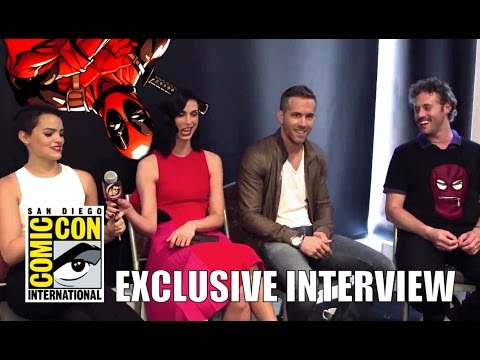 It wasn't until I got home, I realized my keys, wallet and kidney was missing. #Gambit. #deadpool pic.twitter.com/gFsYHBGcX5

— Ryan Reynolds (@VancityReynolds) July 12, 2015
"Now THAT's the way to end a panel." – @RealStanLee #HallH #SDCC pic.twitter.com/KGXwm3Soas

— 20th Century Fox (@20thcenturyfox) July 12, 2015
I love my team. @nottjmiller @ginacarano @missmorenab @VancityReynolds @briannahilde #Deadpool #SDCC2015 pic.twitter.com/OJs8RUeykW

— Ed Skrein (@edskrein) July 12, 2015
When they announced 'could all the super heroes come to the stage' it was a surreal and unforgettable moment 🙌🏼 #SDCC pic.twitter.com/uimfXcAhU6

— Ed Skrein (@edskrein) July 12, 2015
Be sure to keep coming back for more as we curate the best videos from the 2015 San Diego Comic-Con.
Marvel will be streaming live from the San Diego Comic-Con from 9:30AM to 7 PM PT each day (5PM on Sunday), and you can watch it right here: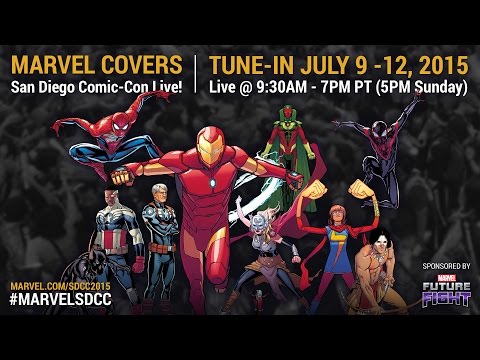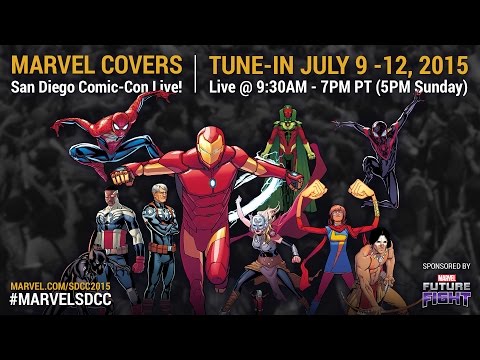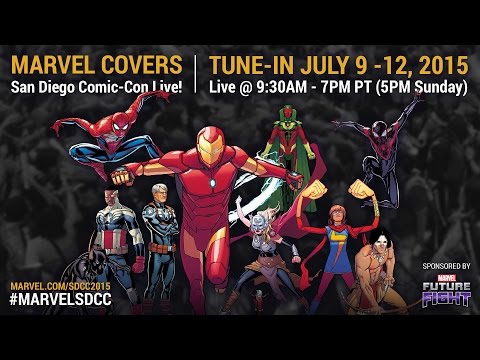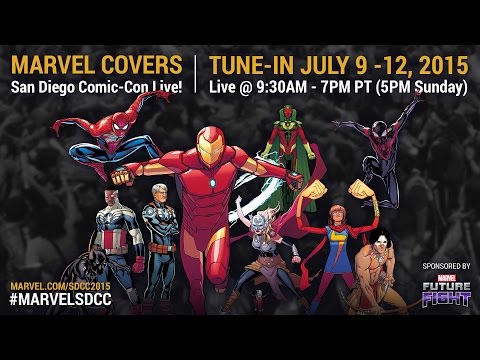 Press Release:
"BEST. WEEKEND. EVER."
WARNER BROS. TELEVISION TALENT DESCRIBE COMIC-CON IN THREE WORDS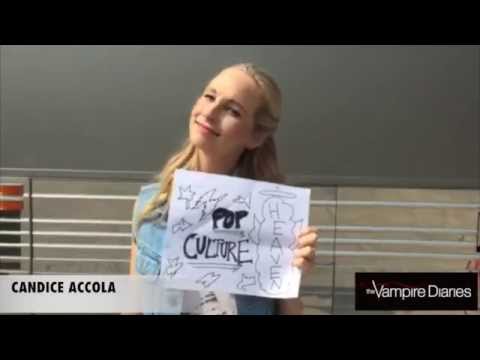 It's finally Comic-Con week and Warner Bros. Television talent are just as excited as the fans! They'll have lots to say at their panels at SDCC, but for now…they're expressing their excitement in just three words.
Left to their own devices with little instruction and only a cell phone for filming, some of TV's biggest stars embraced the challenge: Share your Comic-Con experience in three words.The team at WBTV assembled the fun challenge in one super video.
Stars that participated in the rogue camera challenge include:
Supernatural's Jared Padalecki and Jensen Ackles
The Vampire Diaries' Ian Somerhalder, Paul Wesley, Candice Accola and Michael Malarkey
Mike Tyson Mysteries' Mike Tyson
The Flash's Candice Patton, Carlos Valdes and Danielle Panabaker
Arrow's Katie Cassidy and Paul Blackthorne
The 100's Eliza Taylor
The Originals' Charles Michael Davis
Person of Interest's Kevin Chapman
Gotham's Ben McKenzie, David Mazouz and Camren Bicondova
Blindspot's Jaimie Alexander
and the entire cast of iZOMBIE: Rose McIver, Malcolm Goodwin, Rahul Kohli, Robert Buckley and David Anders.
And feel free to share YOUR three words for Comic-Con on social media! Use #WBSDCC so we won't miss it.
Press Release:
This morning, Ryan Reynolds and the cast of the upcoming film from 20th Century Fox, DEADPOOL, announced their appearance at this year's Comic Con in San Diego with a nod to The Merc's favorite TV Show, The Golden Girls, by tweeting the theme song. Below, find all the tweets from the DEADPOOL cast in order:
Hey #SDCC, Thank you for being a friend… pic.twitter.com/Kl52TtOPio

— Ryan Reynolds (@VancityReynolds) July 8, 2015
Travel down the road and back again…. #SDCC #Deadpool https://t.co/nQVy47vLFt

— Gina Carano (@ginacarano) July 8, 2015
. @ginacarano @VancityReynolds @deadpoolmovie "Your heart is true, you're a pal and a confidant…" pic.twitter.com/vAVbLTIY0n

— t.j. miller (@nottjmiller) July 8, 2015
.@nottjmiller And if you threw a party, invited everyone you knew… #SDCC #Deadpool pic.twitter.com/z4l9m7ZAF4

— Morena Baccarin (@missmorenab) July 8, 2015
.@missmorenab You would see, the biggest gift would be from me… pic.twitter.com/s2FpAxY30Q

— Brianna Hildebrand (@briannahilde) July 8, 2015
.@briannahilde And the card attached would say… pic.twitter.com/4s7W3vYyES

— Ed Skrein (@edskrein) July 8, 2015
@edskrein Eat me. https://t.co/BjDq8Y5khO

— Ryan Reynolds (@VancityReynolds) July 8, 2015
——————————
DEADPOOL
Action-Adventure
Release: February 12, 2016
Director: Tim Miller
Screenplay by: Paul Wernick & Rhett Reese
Producers: Simon Kinberg, Lauren Shuler Donner, Ryan Reynolds
Cast: Ryan Reynolds, Morena Baccarin, Ed Skrein, T.J. Miller, Gina Carano, Brianna Hildebrand
SYNOPSIS
Based upon Marvel Comics' most unconventional anti-hero, DEADPOOL tells the origin story of former Special Forces operative turned mercenary Wade Wilson, who after being subjected to a rogue experiment that leaves him with accelerated healing powers, adopts the alter ego Deadpool. Armed with his new abilities and a dark, twisted sense of humor, Deadpool hunts down the man who nearly destroyed his life.
DEADPOOL Official Socials
Website: http://www.foxmovies.com/deadpool
Facebook: https://www.facebook.com/DeadpoolMovie
Twitter: https://twitter.com/deadpoolmovie
Instagram: https://instagram.com/DeadpoolMovie/
Pinterest: https://www.pinterest.com/DeadpoolMovie/
Press Release:
Hero Initiative Details MASSIVE Plans for San Diego's Comic-Con
With New Overstreet plus two great parties: Stone Brewing's Hop-Con and Jinx's Second Annual Comic Kickoff Fundraiser!
LOS ANGELES, CA (July 1, 2015) – The Hero Initiative, the charitable organization dedicated to helping veteran comic creators in medical or financial need, is travelling to Comic-Con International in San Diego July 8th -12th at the San Diego Convention center. We have exclusives, parties and special guests throughout the weekend that you will not want to miss! Booth #5003 is the place to be!
Partygoers will have a great time with Hero, starting Wednesday, July 8 at 5 p.m. for Hop-Con! Star Trek's Wil Wheaton and Fark.com's Drew Curtis debut their new w00tstout beer at Stone Brewing's World Bistro! And the Rev. Dave Johnson had the honor to create the label for the famed beer. Prints of Rev. Dave's art are available, so don't miss out on this epic event! Proceeds benefit Hero, so get your tickets NOW!
The good times continue to roll all night Wednesday! Head to Gabe Eltaeb's Second Annual Comic Kickoff Fundraiser and Party at Basic Bar and Pizza located at 410 10th Ave. in downtown San Diego from 9 p.m.-1 a.m.! Win great raffle prizes, meet amazing artists and have a couple drinks all to support Hero initiative! Artists include Todd Nauck, Jim Calafiore, Eddie Nunez, Doug Wheatley and more!
Hero is proud to once again have an exclusive limited edition of The Overstreet Comic Book Price Guide #45. Now in its fifth decade, the Guide is the preeminent source for comic book pricing information, and SDCC is where to get it first! The cover this year features The Spirit by Dave Johnson. This Hero-exclusive edition is limited to 500 copies in hardcover only at $35.
And Hero has your chance to meet Robert Overstreet himself! Five lucky winners will get a chance to have lunch with Overstreet AND get an amazing prize package worth over $400! Check out Hero's auctions on eBay and place your bid!
Hero is your exclusive go-to for CGC Signature Series for a number of great creators including: Amanda Conner, Alex de Campi, Dan Jurgens, Brian Haberlin, Jonathan Hickman, Dave Johnson, Scott Koblish, Ken Lashley, David Lloyd, Laura Martin, Bill Morrison, Greg Pak, Jimmy Palmiotti, Andrew Pepoy, Darick Robertson and Jim Zub. You MUST drop off your books at the CGC booth, #901, by Friday, July 10 at 5 p.m., and get your signatures and certifications without the hassle of lines!
And as always, Hero has an amazing crew of artists and writers at the booth! Make sure you don't miss out on 10-year-old sensation Ethan Castillo! Check him out, along with all the amazing talent:
WED., JULY 8 (con hours 600-900)
630-900: Scott Koblish
THUR., JULY 9 (con hours 930-700)
1100-1230: Dave Johnson
130-300: Ethan Castillo
430-600: Dave Johnson + Robert Overstreet
FRI., JULY 10 (con hours 930-700)
1000-1100: Alex de Campi
1100-1230: Dave Johnson
1230-130: Dan Jurgens
130-300: Ethan Castillo
430-600: Dave Johnson
SAT., JULY 11 (con hours 930-700)
1000-1100: Alex de Campi
1100-1200: Dave Johnson
1200-100: Dan Jurgens
530-700: Greg Pak
SUN., JULY 12 (con hours 930-500)
1000-1100: Alex de Campi
1100-1200: Dave Johnson
1200-200: Greg Pak
About The Hero Initiative
The Hero Initiative is the first-ever federally chartered not-for-profit corporation dedicated strictly to helping comic book artists and craftsmen in need. Hero Initiative creates a financial safety net for yesterday's creators who may need emergency medical aid, financial support for essentials of life, and an avenue back into paying work. It's a chance for all of us to give back something to the people who have given us so much enjoyment.
Since its inception, The Hero Initiative has had the good fortune to grant over $700,000 to the comics veterans who have paved the way for those in the industry today. For more information, visit www.HeroInitiative.org or call 626-676-6354.