Creators David Hellman (the artist of Braid) and Tevis Thompson (writer of "Saving Zelda") appear at Mission: Comics & Art on Saturday, April 25, 2015 from 4:00 – 6:00 PM to celebrate the launch of Second Quest!
Mission: Comics & Art
3520 20th St. Suite B, San Francisco, CA 94110
(415) 695-1545
Danielle Corsetto, Rafer Roberts, Monica Gallagher, Steve Younkins, and Lee Garvin appear at Beyond Comics on Saturday May 2nd for Free Comic Book Day!
Beyond Comics
18749 B North Frededrick Road Gaithersburg, MD 20879
(301) 216-0007
Press Release:
Forbidden Planet is stoked to announce a Troma signing on Thursday April 30th at 7:00 PM! Meet Lloyd Kaufman (Troma President and creator of The Toxic Avenger), Ethan Hurt (Composer of the Class of Nuke 'Em High Theme), and Lisa Gaye (star of Class of Nuke ' Em High 2 & 3, Toxic Avenger 2-4, and many more Troma classiscs!
Forbidden Planet
832 Broadway, New York, NY 10003
212-473-1576
Steve Lieber, Jonathan Case, Dan Schkade, Jeremy Colwell, Anina Bennett, and Paul Guinan appear at I Like Comics on Saturday May 2nd for Free Comic Book Day!
10am – 12pm: Jonathan Case (Batman '66) & Steve Lieber (Superior Foes of Spider-Man)
12pm – 2pm: Dan Schkade (San Hannibal) & Jeremy Colwell (IDW, Dark Horse)
2pm – 4pm: Anina Bennett & Paul Guinan (Boilerplate, Heartbreakers)
Artists will be bringing prints, sketchbooks and original art. Sketch availability and prices will vary from artist. Plus there will be Huge Sales, a Costume Contest, and a selection of Free Comics!
I Like Comics
1715 Broadway Street, Vancouver, Washington 98663
(360) 852-8890
Join Claire Keane (Frozen, Tangled) for a Mother's day event in Venice Saturday, May 9th at 4:00 PM where she will be drawing, reading and signing Once Upon A Cloud at Ecole Claire Fontaine. There will be activities for the whole family and gifts to make for the moms in your life.
Ecole Claire Fontaine
1047 Abbot Kinney, Venice, CA 90291
Mike Perkins, Paul Pelletier, Dawn McTeigue, Mike Maihack, Scott Blair, Sajad Shah, Tony Kordos, Jamie Jones, Ozzy Fernandez, Chip Skelton, Martin Dunn, John Rivett, Steven Wittmaack, and Jen Mercer appear at Heroes Haven on Saturday May 2nd to celebrate Free Comic Book Day!
Heroes Haven
4339 Gunn Hwy, Tampa, FL 33618
813-269-8859
Comedian Nick Kroll appears in person to speak about the film following this screening on Wednesday, April 22 at 7:00 pm.
About the movie:
A young, hipster entrepreneur (Nick Kroll) crashes and burns on the eve of his company's big launch.
With his entire life in disarray, he leaves Manhattan to move in with his estranged pregnant sister (Rose Byrne), brother-in-law (Bobby Cannavale) and three year-old nephew in the suburbs, only to become their manny. Faced with real responsibility, he may finally have to grow up, but not without some bad behavior first.
Coolidge Corner Theatre 
290 Harvard Street, Brookline, MA 02446-2908
617-566-6660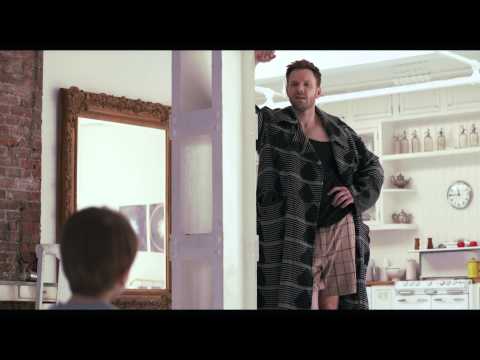 Jacob Semahn appears at Phat Collectibles on Saturday, May 9th at 2:00 pm to sign Goners!
Phat Collectibles
1201 S. Euclid Street, Anaheim, CA 92804
(714) 808-9355
Writer Michael Moreci (Hoax Hunters, Burning Fields) appears at Third Eye Comics on Saturday, May 9th from 11:00 am – 8:00 pm to celebrate the launch of Roche Limit: Clandestiny #1!
Third Eye Comics
2027-A West Street, Annapolis, MD 21401
(410) 897-0322
Writer Gail Simone and artist Pete Woods sign at I Like Comics on Saturday, May 9th from noon till 3:00 pm for to celebrate the launch of Swords of Sorrow from Dynamite. Pete has created an exclusive cover that will be available ONLY through I Like Comics! The cover will be limited to only 500 copies at $5 a copy. Considering we now have over 700 box customers, you might want to reserve yours now. A CBCS Comics authorized rep will be on hand to witness for Signature Series grading.
I Like Comics
1715 Broadway Street, Vancouver, Washington 98663
(360) 852-8890