ORLANDO MEGACON – A Look At What's Happening
Press Release
MegaCon, the largest comic book, anime, gaming and multi media event in the southeastern U.S., begins announcing guests for the 2014 show. MegaCon will take place March 21 -23, 2014 at the Orange County Convention Center Hall SB in the North/South Building in Orlando, FL.
 Confirmed comic book guests include:
J. Scott Campbell, Frank Brunner, Neal Adams, Bill Sienkiewicz, Mark Waid, Ron Marz,  Greg Land, Michael Golden, Dennis Calero,  George Pérez, Brandon Peterson, Amanda Conner, Jimmy Palmiotti, Cully Hamner, Karl Story, Renee Witterstaetter, Billy Tucci (20th  anniversary of Shi) and Brian Pulido (15th anniversary of Lady Death), Nick Bradshaw, Adam Kubert, Dan Jurgens, Mike Miller, Joshua Ortega, Digger, Bart Sears, Ethan Van Sciver, Mike McKone, Frank Tieri, Mike Mayhew, Chuck Dixon, Skottie Young
 Confirmed media guests include:
Walking Dead – Lauren Cohan, Steven Yeun, David Morrissey, Emily Kinney, Sonequa Martin-Green
Torchwood – John Barrowman, Eve Myles, Burn Gorman, Gareth David-Lloyd
Torchwood animated series, Buffy the Vampire Slayer, Angel, Dollhouse – Eliza Dushku
Buffy the Vampire Slayer, Angel, Torchwood – James Marsters
Smallville – Michael Rosenbaum, Allison Mack, John Glover, Laura Vandervoort, Aaron Ashmore
Napolean Dynamite – Jon Heder
Battlestar Galactica – Richard Hatch, Dirk Benedict, Herbert Jefferson, Anne Lockhart
Star Wars – Peter Mayhew, Tom Kane
Comic Book Men – Mike Zapcic, Ming Chen, Bryan Johnson
Star Trek, Big Bang Theory – Wil Wheaton
 Voice Actors:
Rob Paulsen, Jim Cummings, Quinton Flynn, Phil LaMarr, Rich Horvitz, Vic Mignogna, Jennifer Hale
 You won't want to miss Comos
First time ever official MegaCon Friday evening Dance for 18+ only
Costume Contest – Drinks – Dancing
Spectacular Laser show & visuals by Empire Visuals
Nelson Flux – Evolv 3
Hosted by Nick Wolfe
$10 – Friday evening from 9pm – 11:30pm
 Introducing: The Ghost of the Robot Band with James Marsters – Saturday evening performance $20 in advance $25 at the door.
Other events include: MegaCon video gaming and the Supercon 2K series provided by National Video Gaming Association and Vibras Five.One, RPG, LARP, card and miniature gaming events, children events provided by the Skiffytown Heroes, Speed Dating, anime events, belly dancing, Indy Film Festival, movie trailers screening room, Saturday evening dance, late night adult only dance, and professional panel room.
Thanks to our sponsors: 101.1 WJRR, The am 740 Game, 104.1 Real Radio, Certified Guaranty Company, Central Florida Mensa, Students of the Unusual
 The MegaCon guest list is constantly growing. Check www.MegaConvention.com frequently for more updates.
MegaCon 2014
Orange County Convention Center
Orlando, Florida
March 21st – 23rd
Contact Info: info@megaconvention.com or www.megaconvention.com
Anime Boston is proud to announce five new Guests of Honor for the 2014 convention! Please join us in welcoming Wendee Lee, Kyle Hebert, Cristina Vee, Patrick Seitz, and Tom Wayland!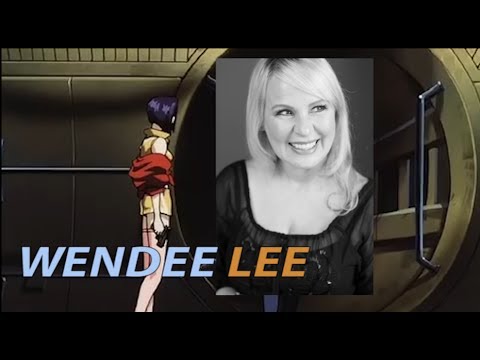 Wendee Lee is an American voice actress. While she has done voice work for many video games as well as several episodes in the Power Rangers franchise, she is particularly known in anime. With 240 credits to her name, she is one of the most prolific English voice-over actresses in history.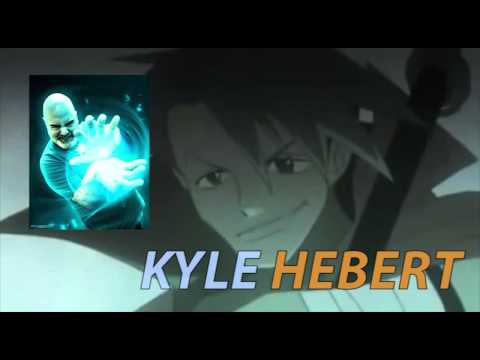 Kyle Hebert is a Los Angeles-based anime and video game voice actor whose credits include Wreck-It Ralph/Street Fighter (Ryu), Naruto (Kiba), Bleach (Aizen, Ganju), League of Legends (Ezreal, Jarvan, and Graves) and Gurren Lagann (Kamina). He is best known as the Narrator and Teen Gohan from the Funimation dub of Dragonball Z. His current roles include Tenkai Knights (Commander Beag) and Digimon Fusion (Dorulumon, Ballistomon). Other fan faves include Blue Exorcist (Bon Suguro), Fire Emblem Awakening (Frederick, Validar), Fullmetal Alchemist (Vato Falman), Tales of Symphonia (Richter Abend) and Star Ocean (Dias, Arumat, Crow).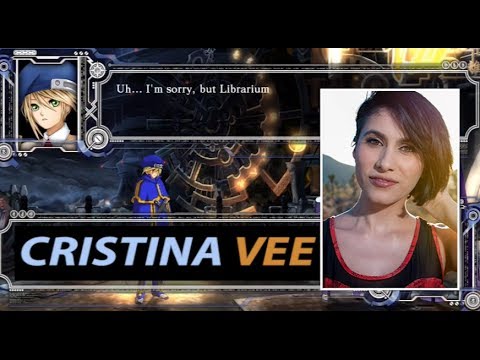 Cristina Vee is a voice actress from Los Angeles, CA. Since getting her first large anime roles in 2007, Cristina has voiced over 100 characters in both animation and video games. Anime fans know her Mio Akiyama in K-ON!, Alisa Bosconovitch in Tekken Blood Vengeance, Homura Akemi in Madoka Magica, Louise in The Familiar of Zero, and Morgiana in Magi: The Labyrinth of Magic, to name a few.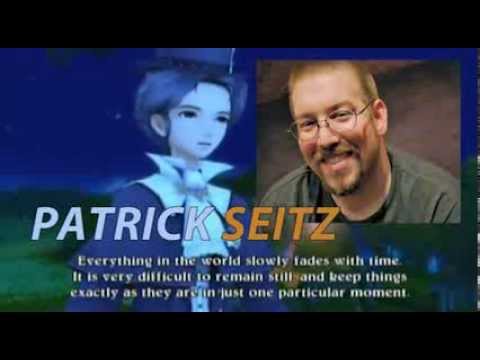 Patrick Seitz's anime roles include Franky in One Piece, Sky High in Tiger & Bunny, Germany in Hetalia, Agil in Sword Art Online, Senji in Deadman Wonderland, Simon in Durarara, Laxus in Fairy Tail, Sloth in FMA: Brotherhood, JP in Redline, Agni in Black Butler, Motochika Chosokabe in Sengoku Basara, Nekozawa in Ouran High School Host Club, Isshin Kurosaki in Bleach, and Grimmer in Monster.
Tom Wayland is proud to have made a long and successful career out of his most favorite things – acting, directing, and making raucous, loud rock and roll music. Tom has produced and/or directed hundreds of anime programs such as Now & Then, Here & There, Revolutionary Girl Utena, Alien Nine, The World of Narue, Ichi the Killer, Mew Mew Power, Magical Do Re Mi, GI Joe, and currently serves as the voice director on the hit series Pokemon.
About Anime Boston:
Anime Boston is an annual three-day Japanese animation convention held in Boston, Mass. Anime Boston 2014 is scheduled for Friday, March 21 through Sunday, March 23 at the Hynes Convention Center and Sheraton Boston Hotel. More information about Anime Boston can be found at www.animeboston.com.
About New England Anime Society:
The New England Anime Society was founded in 2001. Based in Massachusetts, The New England Anime Society, Inc. is an organization dedicated to furthering public education and understanding of the Japanese language and culture through visual and written media. More information about The New England Anime Society is available at www.neanime.org.
Voice actor Rob Paulsen welcomes Steve Blum (The Legend of Korra, Cowboy Bebop) and Troy Baker (Batman: Arkham Origins, The Last of Us) to Talkin' Toons LIVE on Tuesday February 18, 2014 at 8:00 PM at the Hollywood Improv!
Press Release:
The world-famous Hollywood Improv is proud to invite you to join Emmy and Annie award winner Rob Paulsen as he talks about his experiences in voice acting!
About Rob Paulsen:
Born in Detroit, Rob Paulsen spent his childhood in Livonia and Rochester, attending Junior and Senior high school in Grand Blanc, Michigan. Rob loved cartoons like most kids but aspired to be a professional hockey player. "Fortunately, thanks to some big, strong, kid from Winnipeg who drilled me so hard my ears are still ringing, I learned around age 18 I had neither the talent nor the temperament to make a living playing hockey. So, I turned to my other passions: singing and acting."
The goal of bringing absolute believability to a fictional character, live-action or animated, is what every actor strives for. Those who are committed to their career and who combine experience, passion and skill are likely to succeed.
Those gifted with exceptional talent who focus on maximizing their potential by finding their own niche, quickly break away from the pack. After years of honing their craft and consistently delivering memorable performances in which the character impacts an indelible image on the viewer, the public and the industry take notice, singling out the best.
"I'm getting paid to do what I got in trouble for in the 7th grade," jests Rob, who won a Daytime Emmy in 1999 as "Outstanding Performer in an Animated Program" for Pinky and The Brain (Warner Bros.) Though nominated twice previously, the victory was especially sweet due to some formidable competition – fellow nominees Louie Anderson, Ernest Borgnine, Dennis Franz and Jeffery Tambor. In addition to his Emmy, Rob won back-to-back Annie Awards in 1997 and 1998. "I absolutely love what I do and thank my lucky stars for twenty-five years of full-time employment in this business," he says.
"It's a treat to portray a complex character," Rob explains about Pinky, a goof-ball mouse with funny teeth, a head filled with clouds and an inane imagination that is punctuated with a staccato laugh. "Besides … where else could I find a job where emotional outbursts and odd exclamations like 'Egad!,' 'Narf!,' 'Poit!,' 'Splonk!,' and 'Zort!' are allowed and in fact, encouraged?" With over 2,000 half-hours of animation to his credit, Rob's versatility shines in his starring roles as the voices of Yakko, Pinky and Dr. Scratch 'n' Sniff in the Peabody and two-time Emmy award-winning series "Animaniacs."
Some of Rob's other well-known animated characters include Raphael of the "Teenage Mutant Ninja Turtles," Arthur in "The Tick," the title role in "The Mask" (for a WHOLE lot less dough than Mr. Carrey, thank you), the title role in "Mighty Max," Carl Wheezer in "Jimmy Neutron, Boy Genius," Jack Fenton in "Danny Phantom," Bobble in the "Tinkerbell" series of DVDs and hopefully more to come.
Paulsen's extensive credits include on-camera roles in numerous motion pictures including Body Double, Stewardess School, Eyes of Fire, The Perfect Match, and Warlocked. His television acting credits include guest-starring roles on MacGyver and St. Elsewhere. Additionally, he is one of the most sought-after voice actors in the commercial arena, performing in over 1000 commercial spots.
As passionate about "paying it forward" as he is about his lucrative career, Rob supports various charitable organizations, particularly those benefiting children and military veterans. Rob's volunteer work with GOALmodels has been particularly rewarding. GOALmodels, a high school program in Reseda, California, is designed to inspire 9th graders to set goals and overcome obstacles in life. Blending his life experiences with passion for his work, his presentations are informative, entertaining and inspiring. In his leisure time, Rob enjoys golf, riding his motorcycle and occasionally lacing up his skates for another chance to relive his past glory on the rink. He spends the majority of his free time with his wife, Parrish, and their two Yorkshire terriers, Pooshie and Tala.
Hollywood Improv
8162 Melrose Ave, Los Angeles, CA 90048
Writer Neil Gaiman (Sandman, American Gods, Doctor Who) speaks at Rowan University on Friday March 7th at 7:00 pm! This lecture is open to the public. Please note, there will be no book signings before or after this lecture.
Rowan University
201 Mullica Hill Road, Glassboro, NJ 08028
(856) 256-4000
GAIL SIMONE signs at TFAW on Wednesday, February 26th, 2014 from 7:00PM till 10:00PM!
Press Release:
She's coming for you! Things From Another World (TFAW) is honored to welcome superstar writer Gail Simone (Batgirl, Birds of Prey) to the Portland TFAW February 26 from 7-10 p.m. for a Tomb Raider signing and Q & A. Bring your questions: the Q & A will begin at 7:00 p.m., with the signing at 8:00 p.m. Free food and beer (for those 21+ with ID) will be provided.
Tomb Raider's Lara Croft is one of the most famous and recognizable video game characters in history, and Gail Simone is launching her on the adventures that will change her life forever in Dark Horse Comics' new ongoing Tomb Raider comic book series. This is the official continuation of Lara Croft's story from the 2013 video game, which has sold more than 4 million copies!
"I'm excited to get to do a signing at one of my favorite stores anywhere, and excited for people to finally get to read our continuation of the Tomb Raider saga," said Gail Simone. "It's going to be far too much fun for everyone, I think!"
"We're huge fans of Gail Simone and have wanted to do a signing with her for years," said TFAW Vice President Andrew McIntire. "We're thrilled to host her at the Portland TFAW–this is going to be an event to remember!"
Gail Simone is one of the most celebrated writers in comics, known for her dynamic portrayals of strong female characters and her unique mixture of humor and darkness. After breaking into the mainstream with Deadpool, Simone has had acclaimed runs on Secret Six, Welcome to Tranquility, Wonder Woman, Birds of Prey, Batgirl, Red Sonja, and more.
Don't miss this chance to get insight from Gail Simone into her latest projects and pick up your copy of Tomb Raider #1 February 26 at the Portland TFAW. Signing policy: limited to items purchased at TFAW (with receipt), plus three outside items.
Things From Another World
2916 NE Broadway, Portland, OR 97232
Jenette Goldstein (Pvt. Vasquez) appears at a special midnight screening of ALIENS on Friday February 7, 2014!
Press Release:
Nerds Like Us hosts a screening of James Cameron's 1986 SciFi blockbuster ALIENS where they will be joined by one of the stars of the film- Jenette Goldstein who portrayed fan favorite Pvt. Vasquez! Tix are $10.50 and we look forward to having an enthusiastic and awesome crowd!
**We love an excuse for enthusiastic super-fans to dress up, so if you wanna wear a costume we love it! We'll also have prizes to give away for a Sci-Fit costume contest if there's people dressed up! Any Sci-Fi cosplay/costume is fine not just Aliens**
Nerds Like Us is a monthly Friday midnight movie series made just for you… NERDS! We show the classic nerdy films of your golden days and beyond! See some of your favorite movies in a way you've never been able to experience them before, ON THE BIG SCREEN!!!
**Parking is street only. Make sure to read all signs and do not park in valet or paid parking lots, they WILL close at 2am. You may park at the VONS across the street but most park in the row furthest east and go in to be put on the manager's list for Midnight Movie goers**
*Important request- we understand the nature of midnight films draws a more fun and fanatical crowd! We absolutely embrace this and we love when people sing-along with musical numbers or quote along with famous lines. Please, however, respect other theatre goers who are enjoying these films for the first time in decades on the screen and don't have loud "living-room" style conversation in the theatre. Thanks, and enjoy the show!
The Vista Theatre
4473 Sunset Drive, Los Angeles, CA 90027
Ron Perlman, star of Beauty and the Beast, Hellboy, Sons of Anarchy, and Pacific Rim just to name a few has been an announced as a guest of Emerald City Comicon 2014! Mr. Perlman will appear on Saturday and Sunday only.
His voice credits include multiple video games (Fallout, HALO, Lords of Everquest) and animated series (particularly his role as Slade "Deathstroke" Wilson in multiple DC Comic cartoons).
This year's ECCC will be held on March 28-30, 2014 Check out their website to find the latest on everything ECCC, including lists of guests, exhibitors, artists, schedules, gaming and events! www.emeraldcitycomicon.com
Press Release:
Stephen Mooney will be signing our EXCLUSIVE BOOKPLATED hardcover edition of HALF PAST DANGER at the Forbidden Planet London Megastore on Wednesday 5th February from 6 – 7pm!
History meets Prehistory in this two-fisted race against time!
Summer, 1943, and in the midst of a war waged by monsters, Staff Sergeant Tommy 'Irish' Flynn never expected to encounter a real one. But on a remote island in the South Pacific theatre, Flynn and his squad come face-to-fanged-face with creatures long thought dead!
Stephen Mooney is an Irish illustrator working in the fields of Comic Books, Animation and Video Games. His credits include the New York Times best-selling Joss Whedon's Angel and his current hit creator owned series, Half Past Danger, both for IDW Publishing. Stephen resides and works in Monaghan, Ireland with his wife.
Forbidden Planet London Megastore
179  Shaftesbury Avenue, London, WC2H 8JR
Press Release:
AniMinneapolis announces two more guests
Minneapolis, MN – January 8, 2014 – AniMinneapolis announced earlier today that two new guests, Greg Ayres and Jonathan Klein, will be appearing at the convention in May in downtown Minneapolis.
Jonathan Klein is an English language producer and director of Videogames and Anime at his company, New Generation Pictures, Inc. He has produced and/or directed the English voices on many popular anime titles, such as Hellsing & Hellsing Ultimate, Paranoia Agent, Ergo-Proxy, R.O.D the TV, Haibane Renmei, Texhnolyze and many others. Recently he directed Ikki Tousen: Great Guardians and Xtreme Xecutor for Funimation. He has also produced and/or directed the English voices on such videogames as Final Fantasy IV (DS version), Final Fantasy: The Crystal Bearers, Star Ocean IV, Valkrie Profile II & VP: Covenant of The Plume, The Guided Fate Paradox, Rune Factory 3, Rune Factory: Tides of Destiny, Ultimate Marvel vs. Capcom 3, and every version of Capcom's Street Fighter since Street Fighter IV, and a whole lot more. Jonathan is also involved in the production of several other Marvel Comics related videogames which he'll talk about at the convention.
Greg Ayres can usually be found rockin' out somewhere, whether animated or not. From the loud-mouthed Hideki in Nerima Daikon Brothers, to Koyuki, singing with the the band in Beck:Mongolian Chop Squad, he's always glad to shake things up a bit. He is thrilled to be able to add the roles of Uesugi Kenshin in Sengoku Basara, Seikechi Tayama in Oh Edo Rocket, and Abe in Big Windup to his list of new roles. He can also be head as Son Goku in Saiyuki, Chrono in Chrono Crusade, Kaoru Hitachiin in Ouran High School Host Club, Yuki in The Wallflower, Leo in Ghost Stories , Satoshi Hiwatari in DNAngel, Kaworu Nagisa in the Director's Cut of Neon Genesis Evangelion, Negi Springfield in Negima, Heihachi in Samurai 7, Jr. in Xenosaga:The Animation, Tsujido in Speed Grapher, Roan in Ragnorok The Animation, Yamazaki in Welcome to the NHK, Nowy in Glass Fleet, Gau Ban in Shadow Skill, Pope Alessandro XVIII in Trinity Blood, and a bunch of other titles he'll probably forget to mention. Funimation has recently announced that Greg will voice the role of Kouta Tsuchiya in it's upcoming release of Baka and Test. When he's not in a booth at the anime studios with headphones on, you can usually find him sporting headphones of a different variety behind "the decks". A veteran nightclub DJ of many years, Greg has really enjoyed the opportunity of doing something else that he truly loves at conventions. From packed rooms at anime conventions, to the legendary stage of The Knitting Factory (NYC), Greg never misses an opportunity to share his love for music with anyone who will listen.
The two guests will both be signing autographs and doing panels at AniMinneapolis, which will be held from May 23-25, 2014 at the Hyatt Regency Minneapolis. You can see the announcement at http://animecon.org/posts/975-Jonathan-Klein-and-Greg-Ayres-at-AniMinneapolis.
This year will feature AniMinneapolis's first ever charity auction. 100% of proceeds will be going to charities such as St. Jude's Children's Research Hospital, as the convention auctions off rare and limited edition anime collectibles. Thanks to New Generation Pictures and future sponsors the convention will be auctioning off over 50 of the most rare and unique anime pieces that can be found.
Jonathan and Greg join a growing guest list that includes Chris Rager, Eric Stuart, Linkara, Jad Saxton, Leah Clark, and Steam Powered Giraffe. The full list, including bios for each, can be found at http://animinneapolis.com/guests
AniMinneapolis costs only $45 to attend for the weekend for attendees who register in advance, before March 31. Interested anime fans can register at http://animinneapolis.com/registration.
Chris Hardwick (Craig), Maulik Pancholy (Sanjay), Matt Jones (Hector), John DiMaggio (Penny Pepper), Nolan North (Huggle Bunny) and more appear on Saturday, February 8th, 2014 at 11:00 am at Kanbar Hall at the JCCSF!
Press Release:
SF Sketchfest brings the Nickelodeon animated series "Sanjay and Craig" home to the city where it was created. For the first time ever, the rad-awesome stars of the show will perform an episode in front of an audience, accompanied by clips from the series. Following the performance will be a Q&A with the cast and creators, and the world premiere of a brand new "Sanjay and Craig" episode. All children, doom babies, chicken wing eaters and talking snakes welcome!
Scheduled to appear: Chris Hardwick (Craig), Maulik Pancholy (Sanjay), Matt Jones (Hector), John DiMaggio (Penny Pepper), Nolan North (Huggle Bunny) and more.
PERFORMANCE INFO:
Due to a change in his shooting schedule, Tony Hale will not be appearing as previously announced.
Co-presented by the Cartoon Art Museum & JCCSF
Jewish Community Center of San Francisco
3200 California Street, San Francisco, CA 94118