July 10, 2014 by Colin Solan
Filed under Animation, Comic Books, Connecticut, Convention News, Gaming, Movies, Other, Science Fiction and Fantasy, Television, Video Games
Press Release:
Fans of pop culture from across the Northeast and around the world will gather at the Connecticut Convention Center July 10th-13th, for the twelfth annual ConnectiCon in Hartford, CT. Founded in 2002, ConnectiCon is the largest massively multi-genre convention in New England.
This year's event showcases over 7,000 hours of programming spread out over four days including; informative panels and hands-on workshops, special guest and celebrity appearances, trading card games, board games, and roleplaying games, including dozens of scheduled tournaments, console gaming and arcade machines. ConnectiCon is proud to introduce the Northeast League of Legends Tournament with over $6,000 in prizes!
ConnectiCon features main events such as, "Nerd Prom," which is held Thursday evening at 8:30pm, tickets are available online. "ConnectiCon's Singled Out!" Contestants, who pre-register online, will have a chance to win a date sponsored by ConnectiCon at a local participating restaurant. There's also a ConnectiCon Masquerade Event held on Saturday, and the ConnectiCon "Cosplay Death match!" Plus many other fantastic events!
ConnectiCon will host nearly 90 special guests and celebrities including stars of stage and screen such as Noah Hathaway (The Neverending Story), Walter Jones (Mighty Morphin' Power Rangers), Alan Oppenheimer (Masters of the Universe), Janet Varney (Legend of Korra), Jennifer Hale (Mass Effect), Maurice LaMarche (Futurama) and Rob Paulsen (Teenage Mutant Ninja Turtles) and Richard Horvitz and Rikki Simons of the cartoon Invader Zim and Internet celebrity, Doug Walker, AKA That Guy With The Glasses. Joining them are voice actors Chris Cason, Danielle McRae, Ellen McLain, and Lauren Landa, comic creator Farel Dalrymple, and dozens of other talented guests.
Annual memberships to ConnectiCon are available online or at the door, and include access to all four days of the convention, as well as quarterly member appreciation days and other events year-round. It's fun for the entire family! For more information please go to their website www.connecticon.org or Facebook page.
Writer/director John Michael McDonagh and actor Brendan Gleeson appear for a special advance screening of Fox Searchlight's CALVARY to be followed by a Q & A on Tuesday July 22, 2014 at 7:00 PM. Presented by the Irish Film Festival.
Get free tickets at the link SOLD OUT
Kendall Square Cinema
1 Kendall Square, Cambridge, MA 02139
617-621-1202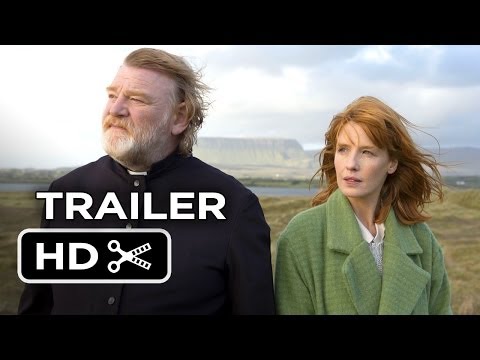 Writer Jimmy Palmiotti and artist Amanda Conner appear at Yancy Street Comics from 6pm-8pm on Wednesday July 16th!
Harley Quinn Invades SDCC #1! The title says it all! Our favorite little troublemaker, Harley Quinn, takes on Comic-Con International: San Diego in this over the top issue! She'll have to battle long lines, crazy crowds and the dread con crud, all in the quest to get her own comic book published!
Yancy Street Comics
9409 US 19 (inside Gulfview Square Mall), Port Richey, FL 34668
727-817-0888
Voice actor Rob Paulsen welcomes fellow Transformers G1 alums Charlie Adler (Silverbolt), Gregg Berger (Grimlock), Hal Rayle (Snarl), and Neil Ross (Bonecrusher) to Talkin' Toons LIVE on Tuesday June 24, 2014 at 8:00 PM at the Hollywood Improv!
Press Release:
The world-famous Hollywood Improv is proud to invite you to join Emmy and Annie award winner Rob Paulsen as he talks about his experiences in voice acting!
About Rob Paulsen:
Born in Detroit, Rob Paulsen spent his childhood in Livonia and Rochester, attending Junior and Senior high school in Grand Blanc, Michigan. Rob loved cartoons like most kids but aspired to be a professional hockey player. "Fortunately, thanks to some big, strong, kid from Winnipeg who drilled me so hard my ears are still ringing, I learned around age 18 I had neither the talent nor the temperament to make a living playing hockey. So, I turned to my other passions: singing and acting."
The goal of bringing absolute believability to a fictional character, live-action or animated, is what every actor strives for. Those who are committed to their career and who combine experience, passion and skill are likely to succeed.
Those gifted with exceptional talent who focus on maximizing their potential by finding their own niche, quickly break away from the pack. After years of honing their craft and consistently delivering memorable performances in which the character impacts an indelible image on the viewer, the public and the industry take notice, singling out the best.
"I'm getting paid to do what I got in trouble for in the 7th grade," jests Rob, who won a Daytime Emmy in 1999 as "Outstanding Performer in an Animated Program" for Pinky and The Brain (Warner Bros.) Though nominated twice previously, the victory was especially sweet due to some formidable competition – fellow nominees Louie Anderson, Ernest Borgnine, Dennis Franz and Jeffery Tambor. In addition to his Emmy, Rob won back-to-back Annie Awards in 1997 and 1998. "I absolutely love what I do and thank my lucky stars for twenty-five years of full-time employment in this business," he says.
"It's a treat to portray a complex character," Rob explains about Pinky, a goof-ball mouse with funny teeth, a head filled with clouds and an inane imagination that is punctuated with a staccato laugh. "Besides … where else could I find a job where emotional outbursts and odd exclamations like 'Egad!,' 'Narf!,' 'Poit!,' 'Splonk!,' and 'Zort!' are allowed and in fact, encouraged?" With over 2,000 half-hours of animation to his credit, Rob's versatility shines in his starring roles as the voices of Yakko, Pinky and Dr. Scratch 'n' Sniff in the Peabody and two-time Emmy award-winning series "Animaniacs."
Some of Rob's other well-known animated characters include Raphael of the "Teenage Mutant Ninja Turtles," Arthur in "The Tick," the title role in "The Mask" (for a WHOLE lot less dough than Mr. Carrey, thank you), the title role in "Mighty Max," Carl Wheezer in "Jimmy Neutron, Boy Genius," Jack Fenton in "Danny Phantom," Bobble in the "Tinkerbell" series of DVDs and hopefully more to come.
Paulsen's extensive credits include on-camera roles in numerous motion pictures including Body Double, Stewardess School, Eyes of Fire, The Perfect Match, and Warlocked. His television acting credits include guest-starring roles on MacGyver and St. Elsewhere. Additionally, he is one of the most sought-after voice actors in the commercial arena, performing in over 1000 commercial spots.
As passionate about "paying it forward" as he is about his lucrative career, Rob supports various charitable organizations, particularly those benefiting children and military veterans. Rob's volunteer work with GOALmodels has been particularly rewarding. GOALmodels, a high school program in Reseda, California, is designed to inspire 9th graders to set goals and overcome obstacles in life. Blending his life experiences with passion for his work, his presentations are informative, entertaining and inspiring. In his leisure time, Rob enjoys golf, riding his motorcycle and occasionally lacing up his skates for another chance to relive his past glory on the rink. He spends the majority of his free time with his wife, Parrish, and their two Yorkshire terriers, Pooshie and Tala.
Hollywood Improv
8162 Melrose Ave, Los Angeles, CA 90048
Artist Alina Chau brings her lyrical watercolours to TR!CKSTER for a solo show opening on Saturday, June 21st from 6:00 pm – 9:00 pm. All new pieces in a style that shows more realism and still maintains Alina's signature whimsy.
Tr!ckster
2631 Ashby Ave, Berkeley, CA 94705
(510) 665-8900
Press Release:
Boston Comic Con is happy to announce that Celebrity Photo Op Tickets are now on sale for the 2014 convention!
 Get your photo professionally taken with:
1. Jason Momoa of Game of Thrones
2. John Barrowman of Arrow and Torchwood
3. Sean Astin of The Lord of The Rings
4. James Marsters of Buffy The Vampire Slayer
5. Jewel Staite of Firefly
6. Sam Witwer of Being Human
7. Eve Myles of Torchwood
8. Katie Cassidy of Arrow
All professional photo ops cost $60.  It includes one 8 x 10 color photo of the fan and the celebrity. Advanced tickets for celebrity photo ops can be only purchased on line by clicking here. Celebrity photo ops are scheduled at specific times on specific days. The schedule is subject to change. Celebrity photo op tickets do not include admission to the Boston Comic Con or a celebrity autograph. Celebrity autographs are on a first come first serve basis and can only be purchased at the celebrity's table on site at the show by waiting in line.  All celebrity autographs cost $40.  The number of professional celebrity photo op tickets is limited. A maximum of two (2) adults and four (4) children under 12 may appear in the same photo. Below is the celebrity photo op schedule.
3PM –  Eve Myles/ James Marsters
4PM –  Sean Astin/ Jewel Staite
5PM –  John Barrowman/ Sam Witwer
6PM –   Katie Cassidy/ Jason Momoa
Saturday August 9th & Sunday August 10th:
12PM –  Eve Myles/ James Marsters
1PM –  Sean Astin/ Jewel Staite
2PM –  John Barrowman/ Sam Witwer
3PM –   Katie Cassidy/ Jason Momoa
To purchase admission tickets  to The Boston Comic Con and celebrity photo op tickets click on this link:  Boston Comic Con Tickets
About Boston Comic Con:
Boston Comic Con is a 100% independently run comic book show committed to bringing the biggest and best comic creators to New England. Run by fans for fans, Boston Comic Con is not affiliated with any other convention tour or corporate interests. Hosting over 120,000 square feet of vendors selling comic books, toys, posters, trading cards, and other pop culture memorabilia, this is a destination event for geeks of any stripe. This year's convention will be held Friday August 8th, Saturday August 9th, and Sunday August 10th at the Seaport World Trade Center, 200 Seaport Blvd, Boston, MA 02210.
Press Release:
The Cartoon Art Museum hosts artist Matt Haley on Saturday, June 21, 2014 from 1:00 pm to 3:00 pm as part of its on going Cartoonist-in-Residence program. Visitors will be given the chance to talk to Matt, view and discuss his work. This event is free and open to the public.
Matt Haley has been illustrating hit graphic novels for Marvel and DC Comics for over two decades on characters ranging from The Incredible Hulk to Batgirl and has moved on to work with some of entertainment's greatest luminaries such as Avengers director Joss Whedon on the feature documentary Comic-Con Episode IV: A Fans Hope with Morgan Spurlock (Super Size Me), television series like Spider-Man co-creator Stan Lee's Who Wants to be a Superhero? for NBC/Universal as well as Human Target for Fox Television and Sanctuary for the SyFy Channel. He has directed animation for American Express, Spike TV and the USA Network and created artwork and designs for best-selling video game franchises like the Tom Clancy series of Rainbow Six, Ghost Recon and Splinter Cell games as well as the Spider-Man franchise for Nintendo. Most recently, Mr. Haley created and directed the television series Blackstar Warrior.
Cartoon Art Museum
655 Mission Street, San Francisco, CA 94105
(415) 227-8666
May 30, 2014 by Colin Solan
Filed under Animation, Anime, California, Comic Books, Movies, Other, Science Fiction and Fantasy, Signing and Appearance Profiles, Television, Video Games
Tom Kenny, the voice actor of many cartoons characters such as Spongebob Squarepants, appears at Golden Apple Comics on Friday June 13th from 7-9 PM to sign the new comic book Supa Pirate Booty Hunt! Also meet voice actors Tania Gunadi (Miko, Transformers Prime), Spike Spenser (Evangelion), Steve Sievers (co-creator/voice of Daniel the Turtle), and Dahveed Kolodny (co-creator and artist).
Golden Apple Comics
7018 Melrose Avenue, Los Angeles, CA 90038
323-658-6047
Justin Ridge, Le Tang, Anson Jew, and Steve Ahn appear on Saturday May 31st at the Society of Illustrators of Los Angeles. They will discuss their experience in live action and animation projects, and their perspective on the future of storyboarding.
SILA – The Society of Illustrators of Los Angeles
3326 W Victory Blvd, Burbank, CA 91505
800-799-6368
May 26, 2014 by Colin Solan
Filed under Animation, Collectibles, Comic Books, Comic Strips, Connecticut, Convention News, Cosplay, Gaming, Horror, Movies, Science Fiction and Fantasy, Television, Video Games, Webcomics
Press Release:
Hartford Comic Con is this weekend! Holy Smokes Batman!
HCC features top celebrity talents like:
Michael Massee: Amazing Spider-Man 1 & 2
Giancarlo Esposito: Breaking Bad, Revolution, Once Upon A Time
Katrina Law: Spartacus, Arrow
*NEW* Liam McIntyre: Spartacus
*NEW* Kyla Kenedy: Walking Dead
*NEW* Ellen Hollman: Spartacus
*NEW* Steven Dunlevy: Spartacus
*NEW* Anna Hutchinson: Spartacus, Cabin in the Woods, Power Rangers
Brando Eaton: Dexter, Cabin Fever, Zoey 101
TOP COMIC CREATORS!
We have the comic industries top talents including special guests X-Men's Ed McGuinness, Tim Sale from Captain America, Jimmy Cheung from Original Sin, Eisner winning cover artist: The Reverend Dave Johnson, Kaare Andrews from Iron Fist, Shelli Paroline and Braden Lamb from Adventure Time and The Midas Flesh, Sam Ellis from Archer, David Rodriguez from Skylanders, Matthew Dow Smith and Blair Shedd from Doctor Who, Sara Richard and Agnes Garbowska from My Little Pony, Craig Rousseau from Batman '66, the crews from Big Dog Ink and Station Studios and so many more!
Game ON!
League of Legends live tournament is available! Shout casted by Brando Eaton and guests. Magic Draft Events and Yu-gi-oh Box Tournaments are also available for sign up. Sign up now for chances to win fantastic prizes and get your game on!
KIDS rule at HCC!
Introducing a full KidConn to happening during the two days of fun.
Cosplay your thing?
Bringing their creative skills are Riddle1, BelleChere, Nadyasonika, Nikkinevermore, Echo Endless, and Miggy Jagger!
We offer fun for the whole family!
Special events!
Gallery Show at the Tobacco Shop, Drink and Draw at McKinnon's Irish Pub, and the after party at City Steam Brewery! Full details at the link!
Expected attendance will reach 12-15 thousand our first year!
Tickets are available for online purchase here…
Hartford Comic Con will take place on May 31 – June 1, 2014 at the XL Center in Hartford, CT. For more information, tickets, registration, and the complete list of guests please check out the website: www.hartfordcomiccon.com and follow them on Twitter (@ HartfordCon) and Facebook!