Sons of Anarchy star Ron Perlman appears at Book Revue to sign his new memoir Easy Street (The Hard Way) on Thursday, October 2nd, 2014 at 7:00 pm!
Press Release:
The candid, hilarious, and inspiring memoir of the iconic star of Beauty and the Beast, the Hellboy movies, and Sons of Anarchy.
A classically trained actor who cut his teeth in the East Village's Off-Broadway scene, Ron Perlman—a Golden Globe winner (Beauty and the Beast) with starring roles in the Hellboy movies, Drive, Pacific Rim, and Sons of Anarchy—has traveled an offbeat path to showbiz success. His story involves rising from New York's tough Washington Heights neighborhood, enduring incredible hardships, and ignoring the naysayers who taunted him for his distinctive looks. It's a tale that demonstrates the power of persistence.
With a filmography of nearly 200 credits working alongside countless stars during his forty-year career, Perlman knows the ins-and-outs of filmmaking. In Easy Street (the Hard Way), he shares his inspiring story for the next generation of performers.
IMPORTANT!
All books signed at Book Revue events must be purchased at Book Revue. If you purchase the book prior to the event please save your receipt. If you have purchased the book from somewhere else you can still get your book signed, we just ask that you make a purchase in our store of equal or greater value to that of the book.
Book Revue
313 New York Avenue, Huntington, NY 11743
631-271-1442
BUTCH PATRICK appears at Krypton Comics to sign autographs on Thursday, September 18th, from 5 PM through 8 PM!
Krypton Comics
2819 South 125th Avenue #261, Omaha, NE 68144-3873
(402) 391-4131
Dante Basco, best known for his roles as Prince Zuko on Avatar: The Last Airbender and as Rufio in Hook, celebrates his birthday at Nirvana Tea & Herbs on Wednesday August 27th starting at 1:00 PM!
Nirvana Tea & Herbs
1035 Gayley Ave, Los Angeles, CA 90024
(310) 208-7112
Check out the new flyer.
All Information, including hotel deals, on the weekend can be found at
http://www.spookyempire.com
Danielle Fishel appears at Book Revue on Wednesday, September 10th, 2014 at 7:00 pm! The actress best known for her role as Topanga Lawrence on Boy Meets World, Danielle Fishel will speak and sign her new memoir, Normally, This Would Be Cause For Concern.
A warm and witty memoir by Danielle Fishel, the beloved star of the '90s sitcom Boy Meets World and the eagerly anticipated spin-off, Girl Meets World.
Best known for playing Topanga Lawrence on Boy Meets World, Danielle Fishel was many a tween's first crush and the quintessential girl-next-door for seven years as she joined 10 million viewers in their living rooms every Friday from 1993 to 2000. The real Danielle is just as entertaining and down-to-earth as the character she portrayed on her hit show. But even life for a successful actress can be messy, from disastrous auditions to dating mishaps and awkward red carpet moments.
Normally, This Would Be Cause for Concern is a fun romp through Danielle's own imperfections and mild neuroses. It's a book for anyone who, like Danielle, has ever tripped and fallen down a flight of stairs in a room full of people, had a romantic moment with their significant other that was ruined by horrendous gas, or taken a sexy Halloween photo without realizing there was a huge chunk of chocolate-covered strawberry in their teeth. Here is the real, imperfect Danielle, who knows that a good sense of humor and a positive attitude makes life so much more enjoyable. Even when you've just face-planted in front of Ben Affleck.
IMPORTANT!
All books signed at Book Revue events must be purchased at Book Revue. If you purchase the book prior to the event please save your receipt. If you have purchased the book from somewhere else you can still get your book signed, we just ask that you make a purchase in our store of equal or greater value to that of the book.
Book Revue
313 New York Avenue, Huntington, NY 11743
631-271-1442
Press Release:
'Guardians Of The Galaxy,' David Boreanaz Q&A's, Bruce Campbell Horror Film Festival, Creator Sessions, TV & Film Screenings Headline Programming At Wizard World Chicago Comic Con
'Gotham' Screening, 'Star Trek: TNG,' Reunion, 'Doctor Who,' John Barrowman, Karl Urban, Stan Lee Sessions, Game Show, Leonard Nimoy Via Skype, Speed Dating, Film Festival Among 150+ Hours Of Panels At Donald E. Stephens Convention Center, August 21-24

ROSEMONT, Ill., August 13, 2014 – In its largest and most diverse programming schedule to date, Wizard World Chicago Comic Con will feature more than 150 hours of Q&A's, movie and TV screenings, special events, creator sessions, meet and greets, parties, fan-driven panels and more over four full days at the Donald E. Stephens Convention Center, Thursday through Sunday, August 21-24. Most programming is included as part of the standard event admission.
Sure to be among the most popular panels are the Bruce Campbell Horror Film Festival (13 film screenings and several themed panels) and exclusive screening of the highly anticipated new Fox drama series "Gotham" (Sat., 1 p.m.). Q&A's featuring Marvel's Guardian of the Galaxy standouts Dave Bautista (Drax the Destroyer), Karen Gillan (Nebula) and Michael Rooker (Yondu) (Saturday, 5:15 p.m.), "Doctor Who" stars Matt Smith and Gillan(Sunday, 10 a.m, requires additional ticket), David Boreanaz ("Bones," "Angel") (Saturday, 2 p.m.), John Barrowman ("Torchwood," "Arrow") (Saturday, 4 p.m.), James Marsters ("Buffy The Vampire Slayer," "Caprica") (Friday, 1:30 p.m.), Karl Urban ("Buffy," "Angel") (Saturday, 11 a.m.), Stan Lee (Sunday, 11 a.m.), a Skype session with Leonard Nimoy ("Star Trek") (Sunday, 2:30 p.m.) and other celebrities are also big fan favorites. "Bruce Campbell vs. the Audience" (Sat., 6:30 p.m.) as well as Wizard World Presents: Bruce Campbell's Fanatic's Face-Off, a frenetic game show (Friday, 7 p.m.) are among the offerings hosted by the inimitable star.
Some of the other Wizard World Chicago Comic Con programming highlights include the following:
"Star Trek: The Next Generation" Reunion Event, hosted by William Shatner and featuring series stars Sir Patrick Stewart, Jonathan Frakes, Levar Burton, Michael Dorn, Marina Sirtis, Brent Spiner and Gates McFadden ("Dr. Beverly Crusher") (Rosemont Theatre, 5400 N River Rd., Sunday, 5 p.m. requires additional ticket)

"Arrow" stars Katie Cassidy and Michael Jai White in a discussion of all things Starling City (Sat., 5 p.m.); and "How to Survive a Killer TV Show" with Sarah Wayne Callies and Scott Wilson(Sun., noon)

FILM:CON Presents Special Guest Kevin Conroy, the animated voice of Batman in dozens of films and shows, includes screening of Batman: Mask of the Phantasm and discussion (Saturday, 6 p.m.)

Individual Q&A's with Josh Peck (Fri., 3 p.m.), J. August Richards (Fri., 4:30 p.m.), Erica Durance (Sat., noon), Jason David Frank (Sat., 3:30 p.m.), Nicole Behaire ("Sat., 4 p.m.), Peter Criss(Fri., 5 pm.), "Elvira" Cassandra Peterson (Sun., 1 p.m) and others.

Informative discussions with noted comics creators Marv Wolfman, Tom Richmond, Jason Yungbluth, Danny Fingeroth, Dan Mishkin, Alan J. Porter, Gillian Porter, Michael Golden, Jenn Blake, Leinil Yu, Kevin West and more

Screening of The Crow (Saturday, 7 p.m., preceded by 6:30 p.m. "Creating the Crow with James O'Barr") as well as exclusive viewing of the pilot of "Scorpion" (Sat., 3 p.m.)

Evening Events including "Wizard World Game Night" (Thurs., 8:30 p.m., Five Roses Pub, 5509 Park Place) (21+ only); "Creator Pro Am: Drink & Draw, (Fri., 8:30 p.m., Five Roses Pub) (21+ only); Wizard World After Party (Sat., 8:30 p.m., Hyatt Regency O'Hare, 9300 Bryn Mawr) (21+ only)

"Con Radio Live" with host Mo Lightning and Aaron Sagers, with special guest Joel Hodgson of Mystery Science Theater 3000 (Saturday, 4:30 p.m.)

Costume contests for adults (Saturday, 7:15 p.m.) and kids (Sunday, 2:30 p.m.), plus cosplay-themed sessions with featured cosplayer Eric "The Smoke" Moran and others

Wizard World Comic Con Film Festival, featuring selected shorts and music videos (Thurs., 3-8 p.m., Fri. noon-5 p.m., Sat., 10-11:30 a.m., Sun., 11:30 a.m.-12:30 p.m.)

Sci-Fi Speed Dating (Thurs., 5 p.m.; Fri., 2 p.m., 5 p.m.; Sat., 11 a.m., 2 p.m., 4 p.m..; Sun., 11 a.m., 2 p.m.), 90-minute sessions

Meet-and-greets with Jason David Frank (Fri., 11:30 a.m.; Sat., 9:30 a.m.; Sun., 10:30 a.m.) (paid events) and Joel Hodgson (Sat., 3 p.m.)

Kids Day (Sunday), with an array of kids and family activities designed just for the younger set, highlighted by the Half-Hour Of Power With The Green Power Ranger (1:45 p.m.)
Unless noted, programming events take place in the designated General Programming Rooms at the Donald E. Stephens Convention Center. VIP tickets or additional costs may apply to ensure access to select activities, as noted. (*Note: Frank and Hodgson Meet & Greets, "Doctor Who" panel with Smith and Gillan, "Star Trek: TNG" Reunion require separate respective tickets.)
A full list of Wizard World Chicago Comic Con programming is available at http://www.wizardworld.com/programming-ch.html (subjects, guests, times and rooms subject to change).
Wizard World Chicago is the 10th of 16 events scheduled in the 2014 series produced by Wizard World, Inc. (OTCBB: WIZD) and will also feature a top-drawer collection of well-known comics artists and writers and a variety of activities, exhibitors and special attractions. For more on the event, visit http://www.wizd.me/ChicagoPR.
About Wizard World:
Wizard World (OTCBB: WIZD) produces Comic Cons and pop culture conventions across North America that celebrate graphic novels, comic books, movies, TV shows, gaming, technology, toys and social networking. The events often feature celebrities from movies and TV, artists and writers, and events such as premieres, gaming tournaments, panels, and costume contests.
The full event schedule can be found at http://www.wizd.me/PR.
Transformers Cybertron: The Complete Series! Relive the Adventures of This Classic Animated TV Series in One Complete Set! Own This Collectible 7-DVD Set on August 5 2014 from Shout! Factory.
I have to admit, I was eagerly awaiting this series release from Shout! Factory. After reviewing the Armada and Energon series, the completionist in me was actually excited to see the arrival of this Transformers collection. Here is the scoop on Cybertron:
"This summer, relive some of the most astonishing classic action battles of ROBOTS IN DISGUISE and complete your home entertainment collection of the rare UNICRON Trilogy. In 2005, TRANSFORMERS fans were introduced to the animated series TRANSFORMERS CYBERTRON, the third installment of the rare UNICRON Trilogy–consisting of ARMADA, ENERGON and CYBERTRON. UNICRON has been defeated, but his destruction has created a black hole, which is threatening the AUTOBOTS' home world of CYBERTRON. It's up to OPTIMUS PRIME, his team of AUTOBOTS and their new human friends–Coby, Lori and Bud–to secure the four mystical Cyber Planet Keys, in order to destroy the black hole. Unfortunately, MEGATRON and the DECEPTICONS are always lurking. And if the Cyber Planet Keys fall into their hands, it could mean the end of life as we know it. The race is on!"
As I said of the Energon series, "None of the Transformers series have ever been perfect. It's all in what you choose to take away from the experience." That same philosophy applies when watching the Cybertron series. The CGI was on par with, if not slightly better than, its predecessor. I wish that they had developed the animation a little more, rather than reusing some of the same footage over and over for many of the transformation and fight sequences. But that is easily forgivable. Remember, He-Man was practically the same shots in every episode. If they can get away with it, so can the Transformers. But I digress. The English dubbing was greatly improved over previous efforts. I guess after the harsh criticisms that were received for the shortcomings of Armada and Energon, a little extra care was taken this go round. The noticeable efforts paid off.
As for the plot….meh. I mean, it's the Transformers. I wasn't wholly enthralled by the story lines of the previous two series, so why should this one be any different? It takes a few episodes for the story to really pick up. Then mid-series, Cybertron becomes somewhat repetitive with the racing (fans of the show will know what I'm talking about). Eventually, they get back on board with the original plot and the pace of the series really gains momentum. It's always fun to see fan favorites like Starscream, Galvatron and Wing Saber in action. And, who doesn't love it when Optimus Prime yells "Roll Out" to the Autobots?
All in all, Transformers Cybertron was exactly what you'd expect from a Transformers series. The show improved with each installment of the trilogy. Cybertron was a fun way to close out the Unicron epoch. Shout! Factory did a wonderful job putting these series together in a DVD collection any fan will enjoy. The Unicron series is a great way to introduce younger children to the wonderment that is the Transformers. All three installments have been reasonably priced and are an affordable way to expand your Transformers collection. Reviewing all three series has indeed been entertaining. Honestly, I would rather watch the Transformers Cybertron series over any of the Michael Bay films.
"On August 5, 2014, Shout! Factory, in collaboration with Hasbro Studios, will release TRANSFORMERS CYBERTRON: THE COMPLETE SERIES, featuring all action-packed episodes collected in one deluxe 7-DVD box set. Whether reliving the childhood memory or discovering this series for the first time, this is an essential home collection for every fan, collectors and entire family to complete their TRANSFORMERS home entertainment library. This complete series 7-DVD set is priced to own at $44.99 SRP."
About Hasbro Studios:
Hasbro Studios is the Los Angeles-based entertainment division of Hasbro, Inc. (NASDAQ:HAS). The studio is responsible for entertainment brand-driven storytelling for the company across television, film, commercial productions and short-form. It develops, produces and distributes TV shows based on Hasbro's world class brands, including TRANSFORMERS, MY LITTLE PONY, LITTLEST PET SHOP, and FAMILY GAME NIGHT. Many of these shows air on the Hub Network, a U.S. television network for kids and their families, that is a joint venture between Hasbro and Discovery Communications (NASDAQ: DISCA, DISCB, DISCK). Hasbro Studios shows can also be seen on networks in more than 180 territories globally. Since its formation in 2009, the studio has received seven Daytime Emmy wins and 16 nominations. On the film side, the studio is developing and producing a number of features based on Hasbro's brands, including TRANSFORMERS: AGE OF EXTINCTION (Paramount), G.I. Joe 3 (Paramount) and CANDY LAND (Sony). The studio team also oversees the production of commercials that feature Hasbro's brands as well as production of short-form content that can be seen on all of the major digital and social media platforms globally.
About Shout! Factory:
Shout! Factory, LLC is a diversified multi-platform entertainment company devoted to producing, uncovering, preserving and revitalizing the very best of pop culture. Founders Richard Foos, Bob Emmer and Garson Foos have spent their entire careers sharing their music, television and film favorites with discerning consumers the world over. Shout! Factory's DVD and Blue-Ray offerings serve up feature films, classic and contemporary TV series, animation, live music, and comedy specials in lavish packages crammed with extras. Shout's audio division boasts GRAMMY nominated "best of" compilations. In addition, Shout! Factory maintains a vast digital distribution network which delivers video and audio content to all the leading digital service providers in North America. Shout! Factory also owns and operates Timeless Media Group, Biograph Records, Majordomo Records, HighTone Records and Video Time Machine. These riches are the result of a creative acquisition mandate that has established the company as a hotbed of cultural preservation and commercial reinvention. Shout! Factory is based in Santa Monica, California.
Dennis Lehane, Author/Screenwriter of such titles as Mystic River, Gone Baby Gone, and Shutter Island will appear at the Jean Cocteau Cinema on Saturday September 13, 2014 at 6:00 PM to read from his latest book, The Drop. The reading will include an interview followed by Q&A.
The Drop has been adapted to film and is the basis for the movie of the same title that is being released September 12th of this year by Fox Searchlight Pictures. Dennis Lehane wrote the screenplay for The Drop film which stars Tom Hardy and the late James Gandolfini. As expected Mr. Lehane will also introduce a unique screening of the The Drop film which opens in theaters nationwide the day prior.
The Drop – "Three days after Christmas, a lonely bartender looking for a reason to live rescues an abused puppy from a trash can and meets a damaged woman looking for something to believe in. As their relationship grows, they cross paths with the Chechen mafia; a man grown dangerous with age and thwarted hopes; two hapless stick-up artists; a very curious cop; and the original owner of the puppy, who wants his dog back. . . ."
In addition to having written several novels that were subsequently adapted to film, Dennis Lehane, has written multiple teleplays and serves as a creative consultant and writer for the HBO's Boardwalk Empire. He formerly served as a staff writer for the award-winning HBO series The Wire. For his work on The Wire he received a WGA Award for "Best Dramatic Series" and an Edgar Award for "Best Television Feature/Mini-Series Teleplay."
Tickets available at the link…
Jean Cocteau Cinema
418 Montezuma Ave Santa Fe NM 87501
(505) 992-8783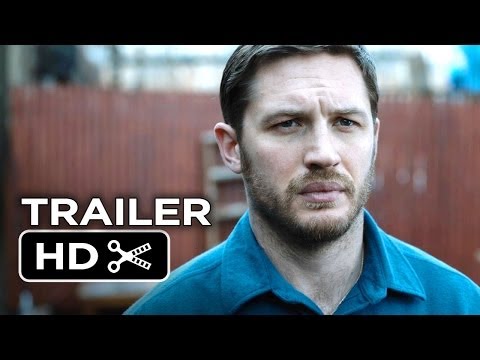 Actor/writer/musician Jason Segel (How I Met Your Mother, The Muppets) visits The Grove on Saturday September 20, 2014 at 2:00 PM to discuss and sign his hilariously frightening middle-grade novel, Nightmares!, the first book in a trilogy about a boy named Charlie and a group of kids who must face their fears to save their town.
Special Instructions
This is a wristbanded signing. Please check with the store for complete event guidelines.
Barnes & Noble – The Grove at Farmers Market
189 The Grove Drive Suite K 30, Los Angeles, CA 90036
323-525-0270
Danielle Fishel, Topanga on Boy Meets World and its spinoff Girls Meets World, appears at Bookends on Tuesday, September 9th at 6:00 pm to sign her new memoir!
Appearing authors will only autograph books purchased at Bookends and must have valid Bookends Receipt.
Availability & pricing for all autographed books subject to change.
Bookends cannot guarantee that the books that are Autographed will always be First Printings.
Autographed books purchased at Bookends are non-returnable.
While we try to ensure that all customers coming to Bookends' signings will meet the author and get their book signed, we cannot guarantee that all attendees will meet the author, or that all books will be signed.  We cannot control  inclement weather, author travel schedules or authors who leave signings prematurely.
Bookends
211 E. Ridgewood Avenue, Ridgewood, NJ 07450
201-445-0726