Back in the fall of 2014, when I saw that Wizard World, that latter-day arbiter of pop culture sensibilities, was having its first-ever convention in Raleigh, North Carolina on March 13-15, I thought, Cool. I had been to the Minneapolis and Chicago shows, traveling hundreds of miles to write about each (see here and here, respectively). Raleigh is only 45 minutes from my house.
When I later saw that William Shatner would be at Raleigh Wizard World, I thought, Sweet. Who better than the Captain to explore this strange, new world? I watched as more excellent guests were announced—Sean Astin, John Schneider, Kevin Sorbo. And when I saw Rob Liefeld, the creator of Deadpool, added to the list, I thought, Awesome! Liefeld is one of the hottest comic artists of the last twenty years. I need some more stuff signed by him.
And when I received an email on February 24 from Wizard World's PR person telling me that Doctor Who's David Tennant would be in Raleigh, I thought, Oh. My. God.
David Tennant! No offense to other guests, but this was huge. Poll after poll shows him as the most popular Doctor among Whovians (see here, here, and here). Tennant's Doctor is charming, funny, and passionate. Christopher Eccleston, the Ninth Doctor, did the hard work of rebooting the twenty-year-dead series in 2005; Tennant presided over its expansion both in the UK and across the pond. Plus he is a rarity on the convention circuit. Raleigh would be, in fact, his Wizard World debut (his second appearance will be in Philadelphia this May).
I am a middling Doctor Who fan. My wife and daughter? Rabid. And their favorite, of course, is David Tennant. My wife makes and sells fandom-related jewelry, and she had another convention that weekend in Winston-Salem, about two hours away. Urban Dictionary defines fandom as "a cult that will destroy your life"; I prefer to think of it as the impetus for restructuring your life on the fly. Thus, after much wrangling and a pair of David Tennant VIP tickets ($399 each!), we settled on the following schedule:
Friday: My wife and me at Wizard World, our daughter at the Winston-Salem convention
Saturday: All of us at the Winston convention
Sunday: My wife and my daughter at Wizard World to see David Tennant, me at the Winston convention
Actually, my weekend started on Thursday, at the Wizard World launch party. It was held at the Marbles Kids Museum in downtown Raleigh.
Advertisements for the party indicated that celebrities (plural) would be in attendance, though the only one I saw was Kevin Sorbo, star of the 90s hit series Hercules. Still, we had a nice chat:
Me: You have been in several faith-based movies [What If . . . and God's Not Dead]. What is it about these movies that speaks to people?
Kevin: There are a lot of people who have faith. All the polls show like 80% of people believe in God. We tend to skim over that, and Hollywood doesn't put out movies that deal with that. And when they do, they sort of bastardize it. Look what they did with Exodus. Look what they did with Noah, for crying out loud. Why would you hire atheist directors to do something out of the Old Testament? It's weird to me.
Me: The emphasis there seems to be more on special effects.
Kevin: Yeah. We went to a private screening of Noah, and my wife said, "This is like Transformers meets Water World." Visually, it's beautiful, but you're like, does the Bible talk about Noah being schizophrenic, alcoholic, and hell-bent on killing his own family at the end?
Me: You've had a varied career, but of course you're most known for Hercules . . .
Kevin: Yeah, that and Andromeda.
Me: Right. How did your role in Hercules come about?
Kevin: It was a typical audition through Hollywood. My agent called me up and said, "They're casting five Hercules movies, and they want to see you." I said, "I'm a big guy, but don't they want some steroid dude with no neck or some bodybuilder who weighs 280 pounds?" He said, "No, they're looking for an athletic-looking, sort-of decathlon, Joe Namath-type quarterback." So I went and read. They called me back and called me back. Seven times they called me back. I was up in Vancouver, Canada filming an episode of The Commish, and they called me and said, "You're Hercules." I thought it was going to be five two-hour movies. Then, boom! It became a series, and it passed Baywatch to become the most-watched show in the world.
Me: Before filming, how did you get into the role? How did you prepare yourself to play a mythical hero?
Kevin: It was all in the writing. They made the character very 90s. It was a very Malibu sort of Hercules. He was very hip and accessible and approachable, very self-effacing. There was a lot of humor. The fight scenes were never very violent. Our spin-off show, Xena, was a much more violent show, killing guys. We never killed a guy.
Me: Speaking of writing, you did a book a couple of years ago. What was that like?
Kevin: It's been great because of the number of speaking appearances I get. I did a dozen last year, and I've already got about eleven more lined up this year. It's been amazing to get out there and do all the talking I've been doing about the book, which is about a health scare I suffered. I was the healthiest-looking guy in the world in the 90s, and I had three strokes and almost died. It took me out of the show [Hercules] for four months. We had to re-write everything.
Me: Which is harder, writing or acting?
Kevin [laughs]: I think writing is much harder. Writers take much of the blame for everything in Hollywood, so God bless them. It's the toughest job around.
Me: How did you get started doing conventions?
Kevin: You know, conventions really didn't kick off until about fifteen years ago. The growth has been astronomical. In the 90s, comic cons weren't that big. They were around, but there wasn't the publicity and the push and the hype. I got invited during the 90s, but I could do only one or two a year because I was in New Zealand ten months out of the year [filming Hercules]. Now, I go to a lot around the world. I'm doing two in April in Australia. I have one coming up in Belgium. I get invited to about five a month, and I go to six or seven a year.
Me: Are there things you won't do for fans? Are there lines fans try to get you to cross that you push back against?
Kevin: Not really. Women have not exposed their breasts to me, but they have wanted me to sign the top of their chests. Some people get very nervous because they know you from TV, and now they're seeing you in the flesh. It's a surreal moment for them, and I get that because when I first moved to L.A., I started meeting some of the celebrities I used to watch on TV, and I was like, "Wow. That's really him standing there." For me, it was Anthony Quinn [who played Zeus in Hercules]. Meeting him blew me away.
The next night, Friday, was my night at Wizard World. It is often said that Wizard World, with its deep pockets and runaway costs, delights in squeezing out local conventions. See, for example, this article decrying "William Shatner at $199 an autograph," which is ludicrously inflated. Shatner charges less than half that amount, and he has charged it for years.
What has changed, and not for the better, is the number of comic book artists who now charge for an autograph. Michael Golden charged $10. Dean Haspiel (who?) charged $10. Tom DeFalco gave one or two free signatures, but he charged after that due to, as the sign on his table exhorted, the miserable capitalists who sell his stuff on eBay.
And Rob Liefeld. When I saw him in 2012, he charged $20 to sign copies of New Mutants #87 (first appearance of Cable) or #98 (first appearance of Deadpool). Everything else was free. Now he charges $30 for any Deadpool item, $20 for any New Mutants or X-Force issue, and $20 for any book being witnessed by CGC. He's still a cool guy, though, and he did not charge me for this picture.
I get that writers and artists are trying to make a living. A market exists for their autographs that they did not create and are merely tapping into. But their judgment—or is jealousy?—of collectors feels wrong-headed. eBay does not lower payments to creators (a buyer's market does that) nor deprive them of ownership of their work (publishers retain this). Besides, CGC's fees are rich enough. To pay an extra $20 for the signature hurts.
Perhaps it was this increase in signing fees that was responsible for the small crowd.
Or the fact that few celebrities showed up for opening night (aside from Tony Stark).
The dealer's room was livelier, but what struck me most there was the dearth of comic book dealers. I counted two. The rest had toys, decals, T-shirts, etc. Curiously, there were also the Lasik Vision Institute and the Sea Shepherd Conservation Society, giving the dealer's room a festival-in-the-park feel. I left without buying anything (or scheduling eye surgery).
I tried to buy a third David Tennant autograph ticket for Sunday, the day my wife and daughter would be there, for my daughter's friend. But they were not selling any more tickets until Sunday morning—possibly (as it turned out, they didn't have more then, either). "It's the first time we've worked with him," said the apologetic young woman, "and we're not sure what to expect." Translation: they had under-prepared. Wizard World has remedied this (sort of) for Philadelphia, making David Tennant photos and autographs available only to VIP ticket buyers. It's an imperfect solution: a limited quantity of tickets at a cost that prices a lot of people out of contention. But at least they won't run out by the first day of the con.
So my daughter's friend lost out. My wife and daughter, however, racked up, each of them receiving (1) any item autographed, (2) a professional photo-op, (3) a David Tennant collector's card, (4) other Doctor Who stuff, and (5) a limited edition Walking Dead comic book with a black-and-white sketch cover by Dean Haspiel (so that's who he is!). And they got into the Tennant Q&A, which, we found out, was open only to VIPs because the room was so small. (My question: why didn't they rearrange the rooms? It's David Tennant. You can bump the Harry Potter fan fiction panel to a snack bar table.)
If the crowd was meager on Friday, it had Hulked up by Sunday. There were 500 VIP ticket holders that day (600 on Saturday), plus who knows how many who managed to get a one-day autograph or photo ticket before they were sold out. My wife took over 100 pictures during the Q&A, enough to allow us to play a game called The Many Faces of David Tennant.
David ponders why the TARDIS isn't cleaner on the inside.
David does his Gilbert Gottfried impression.
David whistles "Dixie," because he's in the South.
David tries to hypnotize the crowd but puts himself to sleep.
This is David Tennant, not David Bowie.
"Blimey, Rose! I told you to close the TARDIS door before take-off!"
Tennant is surprised at how popular Doctor Who has become in the United States—surprised but pleased. Asked about his acting career, he said he likes the variety of roles (in his new drama, Broadchurch, he plays a character as far from the Doctor as you can imagine). Whom would he cosplay as at a convention? "Someone with a mask, so I could enjoy the convention." One questioner recommended that he try the barbecue before leaving North Carolina. This apparently led to a discussion of food in which he dissed American bacon (too dry and crunchy).  Another asked him who he fanboys over. Answer: Marvel Comics, which he had recently toured.
After the Q&A came photos, and about an hour after that, the signing line started. When my daughter reached the table, she asked Tennant if she could record him saying hello to her friend (the one who got gypped on the autograph). Most celebs won't do this, but in the absence of an advertised prohibition, it doesn't hurt to ask. Astonishingly, he agreed! Then a Wizard World staffer stepped in and put a stop to it. Normally, I would rail against this, but the staffer had a point. If Tennant did that for my daughter, he would have to do it for everyone, which would slow the line to a crawl. The lesson for convention goers is this: guests aren't being rude or aloof when they refuse some of your requests. The refusal may simply be a matter of convention policy.
So the inaugural Wizard World Raleigh was a success. Great city, great guests, friendly service—and the Doctor. One woman my wife talked to had driven eight hours from Alabama with her two kids to see him. On top of the arm-and-leg-ness of VIP tickets, this struck me as insanely devoted. "Would you do that?" I asked my wife on Monday as she stared out the kitchen window, a melancholy smile on her face. "Yes," she said without hesitation. "Yes I would."
Well-played, Wizard World. Well-played.
Comedian Nick Kroll appears in person to speak about the film following this screening on Wednesday, April 22 at 7:00 pm.
About the movie:
A young, hipster entrepreneur (Nick Kroll) crashes and burns on the eve of his company's big launch.
With his entire life in disarray, he leaves Manhattan to move in with his estranged pregnant sister (Rose Byrne), brother-in-law (Bobby Cannavale) and three year-old nephew in the suburbs, only to become their manny. Faced with real responsibility, he may finally have to grow up, but not without some bad behavior first.
Coolidge Corner Theatre 
290 Harvard Street, Brookline, MA 02446-2908
617-566-6660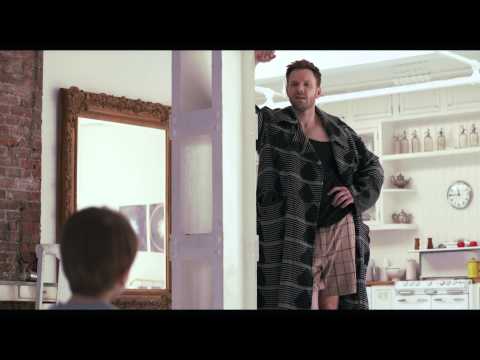 Comic Fest Coral Springs moves Date to May 9th!
Slight change for the first ever Comic Fest Coral Springs in Coral Springs, FL
Guests include Charles Paul Wilson III
Barbara Kesel
Fernando Ruiz
Derrick fish
Jose Delbo
Manny Cartoon
Silvana
501st Legion
For more info check out the website!
Erik Larsen, Matt Hawkins, Liam Sharp, and Tom Beland appear at Flying Color Comics on Saturday May 2, 2015 for Free Comic Book Day!
Flying Colors Comics
2980 Treat Blvd (at Oak Grove Rd), Concord, CA 94518
(925) 825-5410
William Shatner (Star Trek's Captain James T. Kirk) speaks at the Lowell Memorial Auditorium on Thursday, June 11, 2015 at 8:00 PM!
Tickets are available at the link! Proceeds from Celebrity Forum support the Middlesex Community College Foundation.
Lowell Memorial Auditorium
50 E Merrimack St, Lowell, MA 01852
(978) 454-2299
Boston Comic Con welcomes BRETT DALTON to our show on July 31st – August 2nd! Brett will be signing autographs and doing fan photo ops all day Friday, Saturday, and Sunday. He is best known for his breakout role as double agent Grant Ward on Marvel's Agents of SHIELD! Brett's other television credits include Blue Bloods, Army Wives, and National Geographic Channel's Killing Lincoln. Hail Hydra!
Previously announced guests include: Stan Lee, Hayley Atwell, Robin Lord Taylor, Eduardo Risso, Humberto Ramos, Jose Luis Garcia-Lopez, Tony Moore, Jason Latour, Joelle Jones, Steve Lieber, Annie Wu, Franco Aureliani, J. Bone, Frank Brunner, Michael Cho, Jeff Dekal, Evan Dorkin, Sara Dyer, Gerry Duggan, Mike Henderson, Mike Kunkel, John Layman, Stacey Lee, Laura Martin, Phil Noto, Dan Panosian, Yanick Paquette, Jeff Parker, Andrew C. Robinson, Kurtis J. Wiebe, Joshua Williamson, Brian Azzarello, Nick Bradshaw, Eric Canete, Frank Cho, Amanda Conner, Jimmy Palmiotti, Andy Belanger, Stephanie Buscema, CB Cebulski, Dave Johnson, Joe Prado, Tim Sale, Amy Reeder, Don Rosa, Stephane Roux, Frank Tieri, and more!
Tickets are now available for purchase. Please note that this year tickets will be sold ONLINE ONLY, there will not be any on-site ticket sales.
If you are coming in from out of town, the official Boston Comic Con hotel is the Seaport Hotel which is attached to the show venue (The Seaport World Trade Center).
About Boston Comic Con:
The Boston Comic Con is a 100% independently run comic book show committed to bringing the biggest and best comic creators to New England. Run by fans for fans, Boston Comic Con is not affiliated with any other convention tour or corporate interests. Hosting over 120,000 square feet of vendors selling comic books, toys, posters, trading cards, and other pop culture memorabilia, this is a destination event for geeks of any stripe. This year's convention will be held Friday July 31st, Saturday August 1st, and Sunday August 2nd at the Seaport World Trade Center, 200 Seaport Blvd, Boston, MA 02210. For more information please go to our website at www.bostoncomiccon.com and follow us on Twitter (@BostonComicCon) and Facebook!
Authors Tim and Steve Seeley appear at Toy de Jour on Saturday April 18th from 2:00-5:00 pm for a signing to celebrate the release of Dark Horse's The Art of He-Man and the Masters of the Universe.
Toy de Jour
2064 N Western Ave, Chicago, IL 60647
(773) 217-9089
As geek culture continues to expand the market sees new conventions cropping up regularly. In New England one of the largest, and longest running, is Anime Boston which has been going since 2003 and growing each year. With a dedicated volunteer staff, they fill the Hynes Convention Center year after year with fans of anime, manga, cosplay, and virtually any other stripes of geek. While their guests and programming stick closely to the New England Anime Society's mandate of concentrating on Japanese pop culture, attendees still represent their individual tastes. Guests such as voice over artists bridge this gap well. This year Anime Boston hosted Cherami Leigh, Mona Marshall, Richard Epcar, Michael Sinterniklaas, and more who have worked dubbing anime television shows and movies into English such as Sword Art Online, Naruto, Robotech, Ghost in the Shell, Mobile Suit Gundam but are equally as well known for their American projects like South Park, Venture Brothers, and Teenage Mutant Ninja Turtles.
Several guest were direct from Japan including Godzilla actors Akira Takarada and Haruo Nakajima (see photo at left) who graciously signed for fans and posed for photos on the convention floor all weekend long. Mr. Takarada also offered hand written calligraphy of Godzilla's name in kanji as a memento. Furthermore, J-Pop star LiSA played to a sold out audience on Friday night.
The annual charity auction, the proceeds from which benefit the National Multiple Sclerosis Society, saw some records broken when an original watercolor painting of Aang and Appa by Avatar: The Last Airbender co-creator Bryan Konietzko sold for $2,500. Ultimately, the auction raised $23,485.84, its highest amount ever.
Next year's Anime Boston has been scheduled for March 25-27, 2016!
Daniel Clowes, Lisa Congdon, Lisa Hanawalt, and Jay Howell appear at Hellion Gallery on Friday, April 17th from 6:00 – 10:00 pm! RSVP on Facebook!
Press Release:
Linework NW is back for round 2! Come celebrate the triumphant return of Portland's premier comics and illustration festival at our opening reception on Friday, April 17th at Hellion Gallery from 6:00-10:00pm. Enjoy beer by the local brew heroes at Gigantic while perusing prints and original work from our esteemed special guests:
DANIEL CLOWES
one of the great voices of contemporary American literature and a legendary artist and draftsman. Clowes is the creator of Eightball, an anthology of personal work that consistently raised the bar of comics art and literature over its impressive 17–year run. It was in these pages that many of Clowes' graphic novels were first serialized, including Like a Velvet Glove Cast in Iron, David Boring, and Ghost World, which was adapted to film by Terry Zwigoff in 2001 with an Academy Award nominated screenplay by Clowes. Linework NW is extraordinarily honored to be hosting the official world premiere of The Complete Eightball 1–18 (Fantagraphics Books) at our festival.
LISA HANAWALT
a prolific cartoonist and illustrator known for her colorful and hilarious work. A Co-Producer and Production Designer of Netflix's Bojack Horseman, Hanawalt is also a frequent contributor to publications such as The Believer, Lucky Peach magazine, and The New York Times, and the author of the collection My Dirty Dumb Eyes (Drawn and Quarterly). A prolific and wide-ranging creator, Hanawalt also serves as co-host of the bi-weekly podcast Baby Geniuses with comedian Emily Heller. Lisa Hanawalt will make you blush, through either the sheer beauty of her craft, or her deft ability to tell dirty jokes.
JAY HOWELL
an animator, illustrator, and character designer whose work can be seen everywhere from Nickelodeon's Sanjay and Craig (where Howell serves as Executive Producer, Co-Creator, and Art Director) and Fox's Bob's Burgers to fine art galleries such as Slow Culture and FFDG. Well known for his distinctive drawings of spindly-legged punks, dogs, skateboards, and cool times, Howell is also the creator and animator of the Classic Tales series of interviews from Vans. With a body of work that evokes both simple beauty and thrashing chaos, Jay Howell is a champion to professional artists and those who doodle in the margins of notebooks alike.
LISA CONGDON
a fine artist, author, and illustrator who well-known for her colorful abstract paintings, intricate line drawings, and hand lettering. A self-described "late bloomer," Congdon began her artistic career after working for years as an educator and has achieved extraordinary success, working with an array of high-profile clients including MoMA, Martha Stewart Living, Chronicle Books, and the Obama campaign. Lisa is also the author of many books, including Art, Inc; Whatever You Are, Be a Good One; Twenty Ways to Draw a Tulip, and A Collection a Day. Her latest book, Fortune Favors the Brave (Chronicle) will be released later this year. Congdon's background as an educator continues to influence her artistic practice. She has made a name for herself as a guide and inspiration to those following their passion and pursuing a career in art.
Admission is free and open to the public.
For more information about the festival, please visit www.lineworknw.com
Hellion Gallery
19 NW 5th Ave, Suite #208, Portland OR 97209
MegaCon gets sold to Canada's Fan Expo, becomes MegaCon Orlando!
Article Via the Orlando Business Journal
Read it all HERE!