Neil Gaiman appears at the San Jose Repertory Theatre to receive the Maverick Spirit Award on Sunday, March 9th from 1:30 PM – 3:00 PM! Part of the Cinequest Film Festival
Get tickets ($15.00) at the link!
NEIL GAIMAN
Often Neil Gaiman's work gets categorized as Dark Fantasy, because we love dividing and subdividing genres. But Neil's work strains against such limitations, starting from his first major work in the U.S., The Sandman. He can't even be limited as a writer, playing in as many different forms as he can – comics, short stories, poetry, novels, and screenplays have all sprung forth from his fertile imagination, yet his earliest writing was as a journalist, profiling the likes of Duran Duran and Douglas Adams. In recent years he has become a producer and a director, all while continually evolving as perhaps his most charming aspect: a true raconteur.
If his own story must have a beginning, it was in Hampshire, U.K., though he currently lives in the U.S. For those early days he describes himself as "…a feral child who was raised in libraries." Becoming a voracious reader himself, it seems destiny guided him to his role as "Prince of Stories" – the title of a critical retrospective of his work.
Though he seeped into our consciousness with an ad in DC Comics declaiming "I will show you terror in a handful of dust," it was wonder, not terror, that dawned, as mythologies old and new were turned on their heads and woven into an original epic that he revisits from time to time. Neil awakened readers to things we must have always known, but somehow we needed him to give us the words.
In collaboration with Terry Pratchett, he offered us Good Omens. He wrote of Fragile Things and American Gods with equal weight; after all, he made us realize they are the same.
And he inspires wonder for all ages. While he has taken adults to he reminds young and old to seek magic in Stardust. For the very young, he taught The Dangerous Alphabet and remembered The Day I Swapped My Dad For Two Goldfish.
Neil's work gracefully straddles the media. Neverwhere began as a BBC teleplay before becoming a novel and a graphic novel, and this year has been re-imagined as a radio drama. Coraline has become both a stop-motion animated film and a stage musical, while The Wolves in the Walls expanded into an opera. At the request of the Jim Henson Company, Neil co-created the film Mirrormask, directed by his frequent collaborator, artist Dave McKean. (Their Mr. Punch has not yet left the page, but with Neil, it's only a matter of time.)
Perhaps fulfilling a dream of that feral child in the library, Neil even wrote an episode of Doctor Who in 2011, "The Doctor's Wife." There's more, of course, including a bestselling novel in 2013, The Ocean at the End of the Lane, but Neil is also busy in other media. Having turned producer for the film Stardust, he has also directed two short films himself, one starring his wife, musician Amanda Palmer.
San Jose Repertory Theatre
101 Paseo De San Antonio Walk, San Jose, CA 95113
(408) 367-7255
Anime Boston is proud to announce five new Guests of Honor for the 2014 convention! Please join us in welcoming Wendee Lee, Kyle Hebert, Cristina Vee, Patrick Seitz, and Tom Wayland!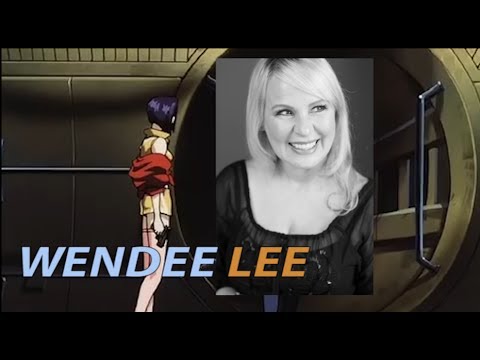 Wendee Lee is an American voice actress. While she has done voice work for many video games as well as several episodes in the Power Rangers franchise, she is particularly known in anime. With 240 credits to her name, she is one of the most prolific English voice-over actresses in history.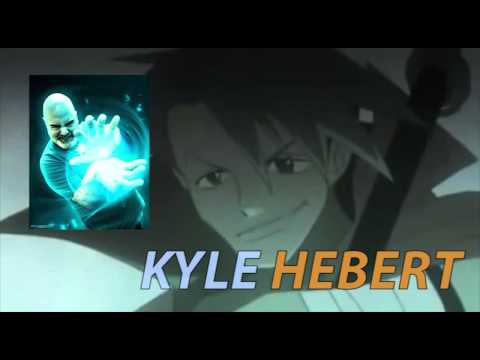 Kyle Hebert is a Los Angeles-based anime and video game voice actor whose credits include Wreck-It Ralph/Street Fighter (Ryu), Naruto (Kiba), Bleach (Aizen, Ganju), League of Legends (Ezreal, Jarvan, and Graves) and Gurren Lagann (Kamina). He is best known as the Narrator and Teen Gohan from the Funimation dub of Dragonball Z. His current roles include Tenkai Knights (Commander Beag) and Digimon Fusion (Dorulumon, Ballistomon). Other fan faves include Blue Exorcist (Bon Suguro), Fire Emblem Awakening (Frederick, Validar), Fullmetal Alchemist (Vato Falman), Tales of Symphonia (Richter Abend) and Star Ocean (Dias, Arumat, Crow).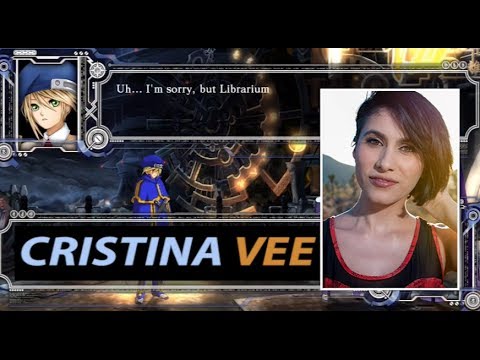 Cristina Vee is a voice actress from Los Angeles, CA. Since getting her first large anime roles in 2007, Cristina has voiced over 100 characters in both animation and video games. Anime fans know her Mio Akiyama in K-ON!, Alisa Bosconovitch in Tekken Blood Vengeance, Homura Akemi in Madoka Magica, Louise in The Familiar of Zero, and Morgiana in Magi: The Labyrinth of Magic, to name a few.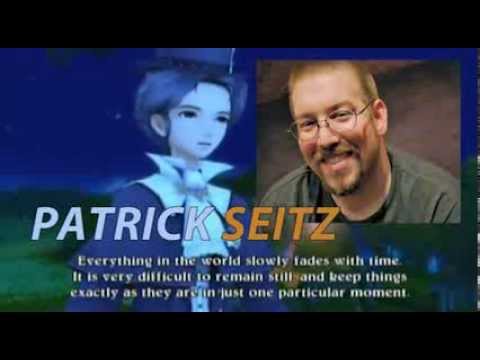 Patrick Seitz's anime roles include Franky in One Piece, Sky High in Tiger & Bunny, Germany in Hetalia, Agil in Sword Art Online, Senji in Deadman Wonderland, Simon in Durarara, Laxus in Fairy Tail, Sloth in FMA: Brotherhood, JP in Redline, Agni in Black Butler, Motochika Chosokabe in Sengoku Basara, Nekozawa in Ouran High School Host Club, Isshin Kurosaki in Bleach, and Grimmer in Monster.
Tom Wayland is proud to have made a long and successful career out of his most favorite things – acting, directing, and making raucous, loud rock and roll music. Tom has produced and/or directed hundreds of anime programs such as Now & Then, Here & There, Revolutionary Girl Utena, Alien Nine, The World of Narue, Ichi the Killer, Mew Mew Power, Magical Do Re Mi, GI Joe, and currently serves as the voice director on the hit series Pokemon.
About Anime Boston:
Anime Boston is an annual three-day Japanese animation convention held in Boston, Mass. Anime Boston 2014 is scheduled for Friday, March 21 through Sunday, March 23 at the Hynes Convention Center and Sheraton Boston Hotel. More information about Anime Boston can be found at www.animeboston.com.
About New England Anime Society:
The New England Anime Society was founded in 2001. Based in Massachusetts, The New England Anime Society, Inc. is an organization dedicated to furthering public education and understanding of the Japanese language and culture through visual and written media. More information about The New England Anime Society is available at www.neanime.org.
BEVERLY HILLS, CA, FEBRUARY 12, 2014– The Paley Center for Media today announced the full lineup of special guest panelists scheduled to appear forthe 31st annual ultimate TV fan festival, PALEYFEST: The William S. Paley Television Festival, which will take place March 13-28, 2014 at the Dolby Theatre at Hollywood & Highland.
The annual two week event will host more than 200 of the hottest stars and creative talents in media and will feature two reunion events: a 10th anniversary Lost reunion on March 16 and a Veronica Mars series reunion (the day prior to the March 14 nationwide release of the series-inspired movie), as well as honor standout series including Orange Is the New Black, How I Met Your Mother Farewell, Pretty Little Liars, Parks and Recreation, Sleepy Hollow, Mad Men, The Vampire Diaries, The Originals, Marvel's Agents of S.H.I.E.L.D., Masters of Sex, The Mindy Project, Community, Veep, and American Horror Story: Coven.
The full PALEYFEST 2014 panelist lineup is as follows (panelists to appear schedule permitting), plus additional panelists to be announced:
Thursday, March 13, 2014: Opening Night Presentation:Veronica Mars (7:00 pm)
Moderator: Alan Sepinwall, Television Critic, HitFix.com
Rob Thomas, Creator & Executive Producer
Kristen Bell, "Veronica Mars"
Jason Dohring, "Logan Echolls"
Enrico Colantoni, "Keith Mars"
Chris Lowell, "Stosh 'Piz' Piznarski"
Ryan Hansen, "Dick Casablancas"           
Percy Daggs III, "Wallace Fennel"
Additional panelists to be announced.
Friday, March 14, 2014,Orange Is the New Black (7:00 pm)
Moderator: TBA
Taylor Schilling, "Piper Chapman"
Jason Biggs, "Larry Bloom"
Laura Prepon,"Alex Vause"
Natasha Lyonne, "Nicky Nichols"
Kate Mulgrew, "Galina 'Red' Reznikov"
Danielle Brooks, "Tasha 'Taystee' Jefferson"
Uzo Aduba, "Suzanne 'Crazy Eyes' Warren"
Taryn Manning, "Tiffany 'Pennsatucky' Doggett"
Yael Stone, "Lorna Morello"
Laverne Cox, "Sophia Burset"
Michael Harney, "Sam Healy"
Lorraine Toussaint, "Vee"
Jenji Kohan, Creator & Executive Producer
Saturday, March 15, 2014,How I Met Your Mother Series Farewell
Moderator: TBA
Carter Bays, Creator & Executive Producer
Craig Thomas, Creator & Executive Producer
Pamela Fryman, Executive Producer
Josh Radnor, "Ted Mosby"
Alyson Hannigan, "Lily Aldrin"
Cobie Smulders, "Robin Scherbatsky"
Cristin Milioti, "The Mother"
Additional panelists to be announced.
Sunday, March 16, 2014:Pretty Little Liars (1:00 pm)
Moderator: Damian Holbrook, Senior Writer, TV Guide Magazine
Lucy Hale, "Aria Montgomery"
Troian Bellisario, "Spencer Hastings"
Shay Mitchell, "Emily Fields,
Sasha Pieterse, "Alison DiLaurentis"
Ian Harding, "Ezra Fitz"
Janel Parrish, "Mona Vanderwaal"
Keegan Allen, "Toby Cavanaugh"
I. Marlene King, Executive Producer
Oliver Goldstick, Executive Producer
Joseph Dougherty, Executive Producer

Sunday, March 16, 2014:Lost 10th Anniversary Reunion
Moderator: TBA
Josh Holloway, "James 'Sawyer' Ford"
Daniel Dae Kim, "Jin Kwon"
Yunjin Kim, "Sun Kwon"
Jorge Garcia, "Hugo 'Hurley' Reyes"
Emilie de Ravin, "Claire Littleton"
Ian Somerhalder, "Boone Carlyle"
Nestor Carbonell, "Richard Alpert"
Henry Ian Cusick, "Desmond Hume"
Malcolm David Kelley, "Walt Lloyd"
Damon Lindelof, Executive Producer
Carlton Cuse, Executive Producer
Additional panelists to be announced.
Tuesday, March 18, 2014: Parks and Recreation (7:00 pm)
Moderator: Kristin Dos Santos, Reporter, E! News and E! Online
Amy Poehler, "Leslie Knope"
Adam Scott, "Ben Wyatt"
Aubrey Plaza, "April Ludgate"
Chris Pratt, "Andy Dwyer"
Retta, "Donna Meagle"
Jim O'Heir, "Larry Gengurch"
Greg Daniels, Creator & Executive Producer
Michael Schur, Creator & Executive Producer
Wednesday, March 19, 2014: Sleepy Hollow (7:00 pm)
Moderator: TBA
Alex Kurtzman, Executive Producer
Roberto Orci, Executive Producer
Len Wiseman, Executive Producer
Mark Goffman, Executive Producer
Heather Kadin, Executive Producer
Ken Olin, Executive Producer
Tom Mison, "Ichabod Crane"
Nicole Beharie, "Lt. Abbie Mills"
Orlando Jones, "Capt. Frank Irving"
Katia Winter, "Katrina Crane"
Additional panelists to be announced.
Friday, March 21, 2014: Mad Men (7:00 pm)
Moderator: TBA
Jon Hamm, "Don Draper"
January Jones, "Betty Francis"
Elisabeth Moss, "Peggy Olson"
Vincent Kartheiser, "Pete Campbell"
Christina Hendricks, "Joan Harris"
John Slattery, "Roger Sterling"
Kiernan Shipka, "Sally Draper"              
Additional panelists to be announced.
Saturday, March 22, 2014: The Vampire Diaries & The Originals (7:00 pm)
The Vampire Diaries: Moderator, Kristin Dos Santos, Reporter, E! News & E! Online
Nina Dobrev, "Elena Gilbert / Katherine Pierce"
Paul Wesley, "Stefan Salvatore"
Ian Somerhalder, "Damon Salvatore"
Julie Plec, Executive Producer
Caroline Dries, Executive Producer
The Originals: Moderator: Jarett Wieselman, Senior Editor, BuzzFeed
Joseph Morgan, "Klaus Mikaelson"
Daniel Gillies, "Elijah Mikaelson"
Phoebe Tonkin, "Hayley"
Charles Michael Davis, "Marcel Gerard"
Leah Pipes, "Camille O'Connell"
Danielle Campbell, "Davina"
Julie Plec, Creator & Executive Producer
Michael Narducci, Coexecutive Producer
Sunday, March 23, 2014: Marvel's Agents of S.H.I.E.L.D. (1:00 pm)
Moderator: TBA            
Clark Gregg, "Phil Coulson"
Ming-Na Wen, "Melinda May"
Brett Dalton, "Grant Ward"
Chloe Bennett, "Skye"
Elizabeth Henstridge, "Jemma Simmons"
Iain De Caestecker, "Leo Fitz"
Jed Whedon, Executive Producer
Maurissa Tancharoen, Executive Producer
Jeph Loeb, Executive Producer
Jeffrey Bell, Executive Producer
Monday, March 24, 2014: Masters of Sex (7:00 pm)
Moderator: TBA
Michael Sheen, "Dr. William Masters"
Lizzy Caplan, "Virginia Johnson"
Caitlin FitzGerald, "Libby Masters"
Teddy Sears, "Dr. Austin Langham"
Michelle Ashford, Executive Producer
Sarah Timberman, Executive Producer
Additional panelists to be announced.
Tuesday, March 25, 2014: The Mindy Project (7:00 pm)
Moderator: Jarett Wieselman, Senior Editor, Entertainment, BuzzFeed.com
Mindy Kaling , "Mindy Lahiri" & Executive Producer
Chris Messina, "Danny Castellano"
Ed Weeks, "Jeremy Reed"
Ike Barinholtz, "Morgan Tookers" & Co-producer
Zoe Jarman, "Betsy Putch"
Beth Grant, "Beverly Janoszewski"
Xosha Roquemore, "Tamra Webb"
Adam Pally, "Peter Prentice"
Matt Warburton, Executive Producer
Wednesday, March 26: Community (7:00 pm)
Moderator: TBA
Joel McHale: "Jeff Winger"
Gillian Jacobs: "Britta Perry"
Yvette Nicole Brown: "Shirley Bennett"
Danny Pudi: "Abed Nadir"
Alison Brie: "Annie Edison"
Ken Jeong, "Ben Chang"
Jim Rash: "Dean Pelton"
Dan Harmon, Executive Producer
Chris McKenna, Executive Producer
Thursday, March 27, 2014: Veep (7:00 pm)
Moderator: TBA
Armando Iannucci, Executive Producer, Director, Writer
Julia Louis-Dreyfus, "Selina Meyer" & Producer
Tony Hale, "Gary Walsh"
Anna Chlumsky, "Amy Brookheimer"
Reid Scott, "Dan Egan"
Matt Walsh, "Mike McLintock"
Timothy Simons, "Jonah Ryan"
Sufe Bradshaw, "Sue Wilson"
Kevin Dunn, "Ben Cafferty"
Gary Cole, "Kent Davison"
Friday, March 28, 2014: Closing Night Presentation-American Horror Story: Coven
Moderator: TBA
Ryan Murphy, Creator & Executive Producer
Brad Falchuk, Creator & Executive Producer
Dante Di Loreto, Executive Producer
Tim Minear, Executive Producer
Sarah Paulson, "Cordelia Goode"
Evan Peters, "Kyle Spencer"
Frances Conroy, "Myrtle Snow"
Lily Rabe, "Misty Day"
Emma Roberts, "Madison Montgomery"
Denis O'Hare, "Spalding"
Angela Bassett, "Marie Laveau"
Gabourey Sidibe, 'Queenie"
Jamie Brewer, "Nan"
Additional panelists to be announced.
About The Paley Center for Media:
The Paley Center for Media seeks to preserve the past, illuminate the present, and envision the future through the lens of media. With the nation's foremost public archive of television, radio, and Internet programming, the Paley Center produces programs and forums for the public, industry professionals, thought leaders, and the creative community to explore the evolving ways in which we create, consume, and share news and entertainment. In an era of unprecedented change, the Paley Center advances the understanding of media and its impact on our lives. The Paley Center for Media was founded in 1975 by William S. Paley, a pioneering innovator in the industry. For more information, please visit www.paleycenter.org.
About the Citi Private Pass Program:
Through the Citi Private Pass program, Citi cardmembers enjoy access to more than 10,000 events each year across music, sports, dining, comedy and family entertainment. These experiences range from preferred tickets and early access to top concert tours and sporting events to curated special events such as youth clinics with sports heroes, and VIP concert experiences including pre-show performances and Q&A.
Press Release:
Oh, Doctor! Matt Smith To Attend Wizard World Louisville Comic Con, Saturday, March 29
'Eleventh Doctor' In 'Doctor Who' Series To Appear At Inaugural Pop Culture Festival At Kentucky International Convention Center
LOUISVILLE, Ky., February 6, 2014 –Matt Smith, who recently completed an acclaimed four-year run as the 11th incarnation of the Doctor in the landmark British television series "Doctor Who," will appear at the inaugural Wizard World Louisville Comic Con on Saturday, March 29. Smith will greet fans, sign autographs, pose for photo ops and conduct an interactive Q&A during the event, held at the Kentucky International Convention Center.
Smith began his acting career on stage, appearing in various popular London theatrical performances before landing the coveted role in "Doctor Who" in 2010. He received a BAFTA Award nomination in 2011 and his final episode, on Christmas Day, was BBC America's largest audience ever, attesting to both the popularity of the series in America and Smith's success in the role.
"Doctor Who" fandom is on full display at Wizard World shows. Fans of the series, which celebrated its 50th Anniversary with a highly-rated program that was simulcast by BBC America at Austin Comic Con, cosplay as numerous characters as well as the TARDIS, the space-time vehicle used in the show.
Other top stars scheduled to appear at Wizard World Louisville Comic Con include Norman Reedus, Michael Rooker, Jon Bernthal, Sarah Wayne Callies and Scott Wilson of "The Walking Dead," Sean Astin (The Lord of the Rings trilogy, Rudy), Michael Rosenbaum ("Smallville," "Justice League") and Robert Hays (Airplane!, Paranormal Movie). It is the fourth of 16 events in the 2014 series produced by Wizard World, Inc. (OTCBB: WIZD) and will also feature a top-drawer collection of well-known comics artists and writers and a variety of activities, exhibitors and special attractions.
Wizard World Comic Con events bring together thousands of fans of all ages to celebrate the best in pop-fi, pop culture, movies, graphic novels, comics, toys, video gaming, television, sci-fi, gaming, original art, collectibles, contests and more. Wizard World Louisville Comic Con show hours are Friday, March 28, 3-8 p.m.; Saturday, March 29, 10 a.m.-7 p.m., Sunday, March 30, 11 a.m.-5 p.m.
For more on the 2014 Wizard World Louisville Comic Con, visit http://www.wizardworld.com/home-louisville.html.
About Wizard World:
Wizard World (OTCBB: WIZD) produces Comic Cons and pop culture conventions across North America that celebrate graphic novels, comic books, movies, TV shows, gaming, technology, toys and social networking. The events often feature celebrities from movies and TV, artists and writers, and events such as premieres, gaming tournaments, panels, and costume contests.
Voice actor Rob Paulsen welcomes Steve Blum (The Legend of Korra, Cowboy Bebop) and Troy Baker (Batman: Arkham Origins, The Last of Us) to Talkin' Toons LIVE on Tuesday February 18, 2014 at 8:00 PM at the Hollywood Improv!
Press Release:
The world-famous Hollywood Improv is proud to invite you to join Emmy and Annie award winner Rob Paulsen as he talks about his experiences in voice acting!
About Rob Paulsen:
Born in Detroit, Rob Paulsen spent his childhood in Livonia and Rochester, attending Junior and Senior high school in Grand Blanc, Michigan. Rob loved cartoons like most kids but aspired to be a professional hockey player. "Fortunately, thanks to some big, strong, kid from Winnipeg who drilled me so hard my ears are still ringing, I learned around age 18 I had neither the talent nor the temperament to make a living playing hockey. So, I turned to my other passions: singing and acting."
The goal of bringing absolute believability to a fictional character, live-action or animated, is what every actor strives for. Those who are committed to their career and who combine experience, passion and skill are likely to succeed.
Those gifted with exceptional talent who focus on maximizing their potential by finding their own niche, quickly break away from the pack. After years of honing their craft and consistently delivering memorable performances in which the character impacts an indelible image on the viewer, the public and the industry take notice, singling out the best.
"I'm getting paid to do what I got in trouble for in the 7th grade," jests Rob, who won a Daytime Emmy in 1999 as "Outstanding Performer in an Animated Program" for Pinky and The Brain (Warner Bros.) Though nominated twice previously, the victory was especially sweet due to some formidable competition – fellow nominees Louie Anderson, Ernest Borgnine, Dennis Franz and Jeffery Tambor. In addition to his Emmy, Rob won back-to-back Annie Awards in 1997 and 1998. "I absolutely love what I do and thank my lucky stars for twenty-five years of full-time employment in this business," he says.
"It's a treat to portray a complex character," Rob explains about Pinky, a goof-ball mouse with funny teeth, a head filled with clouds and an inane imagination that is punctuated with a staccato laugh. "Besides … where else could I find a job where emotional outbursts and odd exclamations like 'Egad!,' 'Narf!,' 'Poit!,' 'Splonk!,' and 'Zort!' are allowed and in fact, encouraged?" With over 2,000 half-hours of animation to his credit, Rob's versatility shines in his starring roles as the voices of Yakko, Pinky and Dr. Scratch 'n' Sniff in the Peabody and two-time Emmy award-winning series "Animaniacs."
Some of Rob's other well-known animated characters include Raphael of the "Teenage Mutant Ninja Turtles," Arthur in "The Tick," the title role in "The Mask" (for a WHOLE lot less dough than Mr. Carrey, thank you), the title role in "Mighty Max," Carl Wheezer in "Jimmy Neutron, Boy Genius," Jack Fenton in "Danny Phantom," Bobble in the "Tinkerbell" series of DVDs and hopefully more to come.
Paulsen's extensive credits include on-camera roles in numerous motion pictures including Body Double, Stewardess School, Eyes of Fire, The Perfect Match, and Warlocked. His television acting credits include guest-starring roles on MacGyver and St. Elsewhere. Additionally, he is one of the most sought-after voice actors in the commercial arena, performing in over 1000 commercial spots.
As passionate about "paying it forward" as he is about his lucrative career, Rob supports various charitable organizations, particularly those benefiting children and military veterans. Rob's volunteer work with GOALmodels has been particularly rewarding. GOALmodels, a high school program in Reseda, California, is designed to inspire 9th graders to set goals and overcome obstacles in life. Blending his life experiences with passion for his work, his presentations are informative, entertaining and inspiring. In his leisure time, Rob enjoys golf, riding his motorcycle and occasionally lacing up his skates for another chance to relive his past glory on the rink. He spends the majority of his free time with his wife, Parrish, and their two Yorkshire terriers, Pooshie and Tala.
Hollywood Improv
8162 Melrose Ave, Los Angeles, CA 90048
Press Release:
Allen Bellman, Robert Pope Returns To Grand Rapids Comic-Con
 The Grand Rapids Comic-Con is pleased to announce that comic book guests Allen Bellman and Robert Pope have both agreed to return to the annual comic book and popular arts event which will be held at the DeltaPlex in Grand Rapids, Michigan, on November 21-23.
Allen Bellman is a Golden Age comic artist who drew the backgrounds for Syd Shores' Captain America in 1942, and eventually worked on titles such as The  Patriot, The Destroyer, The Human Torch, All Winners Comics, Marvel Mystery, Sub  Mariner Comics, Young Allies and so much more.  Bellman  also contributed to pre-Code horror, crime, war and western tales for  Atlas.
Robert Pope is the DC Comics go-to guy for Cartoon Network characters. Robert is a penciller on  Scooby-Doo, Looney Tunes, Batman The Brave and The Bold and many others.  Robert is also freelancing for the Peanuts franchise for Boom Comics as well as the Power Puff Girls for IDW.
"Allen and Robert were popular guests last October," said owner and co-event coordinator Mark Hodges, "and bringing both of them back is a service to the 3500 people who were not able to get into the show last time. It is a pleasure and a privilege to have both of them back at the comic-con."
The Grand Rapids Comic-Con will be held on November 21-23, 2014, at the DeltaPlex Arena and Conference Center in Grand Rapids, Michigan. For more information, please visit the website www.grcomiccon.com.
Writer Neil Gaiman (Sandman, American Gods, Doctor Who) speaks at Rowan University on Friday March 7th at 7:00 pm! This lecture is open to the public. Please note, there will be no book signings before or after this lecture.
Rowan University
201 Mullica Hill Road, Glassboro, NJ 08028
(856) 256-4000
Acclaimed writer Paul Cornell (of Doctor Who's "Human Nature", "Family of Blood", and "Father's Day" fame, as well as DC Comics Saucer Country and Marvel's Wolverine) will be on hand THIS WEDNESDAY, February 12th at 6:00 pm to sign, chat, and give us all the inside scoop on all of the Doctor's goings on. Gallifrey One may be sold out, but you can still get you Who on this week ONLY at Brave New World!
Brave New World Comics
22722 Lyons Avenue #6, Santa Clarita, CA 91321
(661) 259-4745
Boston Comic Con is excited to welcome JEWEL STAITE to our 2014 convention n August 8th – 10th! Jewel Staite is best known for playing Kaylee Frye, the cheerful ship's mechanic, on Joss Whedon's beloved space western series Firefly. Jewel made her feature film debut reprising the role in 2005′s Serenity. Since then she has gone on to portray Dr. Jennifer Keller on Syfy's Stargate: Atlantis alongside fellow Boston Comic Con guest Jason Momoa. Jewel has also held roles on series including The Killing, State of Syn, Animism, The L.A. Complex, and Space Cases. Furthermore she has made appearances on several genre shows like Supernatural, The X-Files, and Warehouse 13.
Previously announced guests include Jason Momoa, James Marsters, Eve Myles, Simon Bisley, Amanda Conner, Adam Kubert, Danielle Corsetto, Carlos Pacheco, Jimmy Palmiotti, Eric Powell, Gail Simone, Stan Sakai, and many more!
For the full guest list plus artist alley, exhibitor, and film fest registration please check out the Boston Comic Con website!
Online ticket purchases are available at the link! Tell your friends!
About Boston Comic Con:
The Boston Comic Con is a 100% independently run comic book show committed to bringing the biggest and best comic creators to New England. Run by fans for fans, Boston Comic Con is not affiliated with any other convention tour or corporate interests. Hosting over 120,000 square feet of vendors selling comic books, toys, posters, trading cards, and other pop culture memorabilia, this is a destination event for geeks of any stripe. Next year's convention will be held Friday August 8th, Saturday August 9th and Sunday August 10th at the Seaport World Trade Center, 200 Seaport Blvd, Boston, MA 02210. For more information please go to our website at www.bostoncomiccon.com and follow us on Twitter (@BostonComicCon) and Facebook!
If Miley Cyrus is not to your liking, try one of these on for size:
Star Wars
The Hunger Games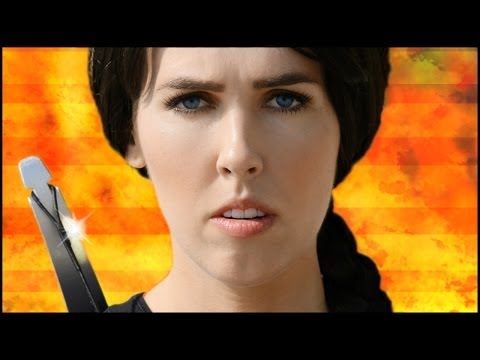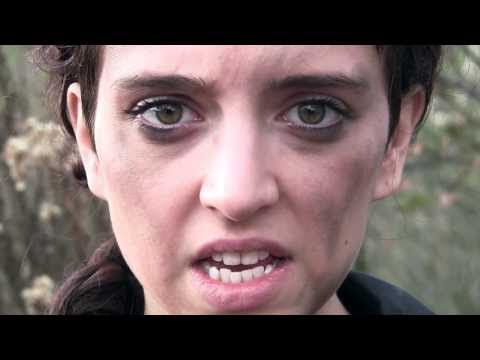 Dr. Who
Gollum (Lord of the Rings)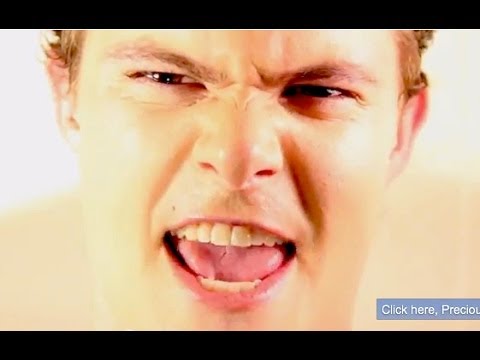 Minecraft
Pokemon
Grand Theft Auto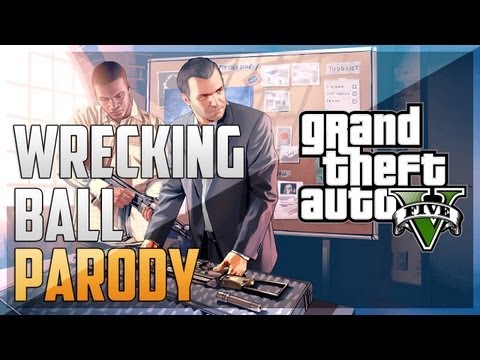 League of Legends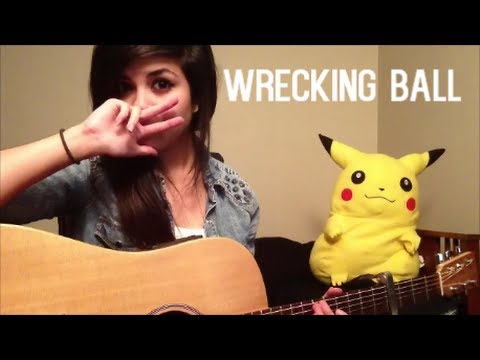 Spider-Man
Super Mario