Henry Winkler and Lin Oliver appear at Barnes & Noble on Sunday, April 24th at noon!
Press Release:
Hank is a kid who doesn't try to be funny, but somehow always manages to make the other kids laugh. He's pretty bad at memorizing stuff, and spelling is his worst subject (but so are math and reading!)
Actor, director and producer Henry Winkler, perhaps best known for his role as The Fonz on Happy Days, has been entertaining audiences for thirty years. Henry is also the bestselling co-author, with Lin Oliver, of the popular children's book series Hank Zipzer, which chronicles the hilarious adventures of a boy struggling to make it through 4th grade.Henry Winkler and Lin Oliver are passionate about connecting with kids and encouraging them to succeed. Winkler's own challenges with learning – the diagnosis of dyslexia came when he was 30 – led
him to send this message to children coping with their own learning difficulties: "No matter how you learn, it has nothing to do with your brilliance. You have greatness inside of you." Henry Winkler and Lin Oliver are passionate about connecting with kids and encouraging them to succeed.
This is a wristbanded event.
A wristband will be issued to customers who purchase Here's Hank: You Can't Drink Meatballs through a Straw" at Barnes & Noble at The Grove beginning April 24th at 9am
· Limit 1 wristband per book
· Books can be personalized
· Photos from the line only. No posed Photos
· Henry Winkler will only be signing Here's Hank Books
· No memorabilia please
For more information contact Barnes & Noble at The Grove at (323) 525-0270
Barnes & Noble – The Grove
189 The Grove Dr, Los Angeles, CA 90036
(323) 525-0270
Press Release:
Dragon Con, Inc., parent company of the internationally known Dragon Con pop culture convention, and MomoCon LLC, parent of the fastest growing all ages fan convention in the country, have formed an unprecedented strategic partnership to share resources, knowledge and experience to ensure that Atlanta continues to have the strongest fan conventions in the country.
Importantly, Dragon Con, Inc. will provide MomoCon with back office and administrative support while the current MomoCon leadership, including founders Chris Stuckey and Jessica Merriman, will continue to organize the convention and serve as its co-chairs. Stuckey and Merriman will also take expanded roles with Dragon Con, Inc. and the Dragon Con convention.
Founded in 2005, MomoCon began as an outgrowth of Georgia Tech's anime club. Its first convention attracted about 700 people to a free event on the school's campus. Ten years later, MomoCon attracted some 22,000 total attendees (more than 60,000 at the turnstile) to a four-day convention held in the Georgia World Congress Center.
"In today's competitive convention landscape, having Dragon Con and its founder Pat Henry on our side is an incredible advantage," Stuckey said. "This partnership gives Jess and I the ability to pursue our vision for MomoCon while continuing to provide our fans with the high quality event they expect from us year after year."
"We believe deeply in home-grown, well-run fan conventions that bring real value to the community," said Henry, who was one of several Dragon Con founders in 1986 and serves as the company's president today. "I am excited to be working with these two enormously creative entrepreneurs. I believe that their leadership will also help keep Dragon Con on the cutting edge of the convention scene."
MomoCon 2016, which brings together fans of Japanese anime, American animation, comics and gaming, will be held May 26 through May 29 at the Georgia World Congress Center.
Dragon Con will celebrate its 30th year as the internationally known pop culture, sci fi, fantasy and gaming convention on Labor Day, September 2 through September 5 at five host hotels and the AmericasMart in downtown Atlanta. More than 70,000 people from every state in the union plus a few foreign countries attended Dragon Con in 2015.
About Dragon Con
Dragon Con is the internationally known pop culture convention held each Labor Day in Atlanta. Organized for fans by fans, Dragon Con features more than about 3,000 hours of comics, film, television, costuming, art, music and gaming over four days. For more information, please visit www.dragoncon.org and follow us on Facebook and Twitter.
About MomoCon
Founded in 2004 by Jessica Merriman and Chris Stuckey, then students at Georgia Tech, MomoCon has grown from a 700 person on campus event to one of the largest conventions in the southeast United States for fans of video games, animation, cosplay, comics and tabletop games. More information about MomoCon is available at www.momocon.com.
Writer/director Kevin Smith appears at the Paramount Theatre on Friday, April 22 at 11:59 PM!
A writer, comedian, podcaster, and film director, KEVIN SMITH has written and directed numerous films, including Clerks, Mallrats, Chasing Amy, Dogma, Jay & Silent Bob Strike Back, Red State, Tusk, and Yoga Hosers; Creator of AMC's Comic Book Men; authored Silent Bob Speaks, Shootin' the Sh*t with Kevin Smith, My Boring-Ass Life and Tough Sh*t: Life Advice from a Fat, Lazy Slob Who Did Good. He can be heard daily at Smodcast.com, a vast network of podcasts.
An Evening with Kevin Smith is a chance to get up close and personal with the man who brought the world these films.
Paramount Theatre
713 Congress Ave, Austin, Texas 78701
(512) 472-2901
Press Release:
Boston Comic Con is happy to welcome actor Vic Mignogna, best known for his voice acting work on the anime Fullmetal Alchemist, to the media guest lineup this year as part of our Star Trek 50th Anniversary Celebration! Vic plays Captain Kirk in the webseries Star Trek Continues, which is a direct continuation of the Enterprise's five-year mission. He joins a guest list that includes Karl Urban, Dr. McCoy in the new series of Star Trek films including this summer's Star Trek Beyond, and the original Captain Kirk himself, William Shatner! Check out the full list of celebrity guests at the link!
Victor Mignogna is an American actor known for his prolific voice-over work in the English dubs of Japanese anime shows and for his role as Captain Kirk in the immensely popular fan-created sci fi series Star Trek Continues. Vic's most notable voice role is that of Edward Elric for the Fullmetal Alchemist series, for which he earned the American Anime Award for Best Actor in 2007. Other notable roles in anime include his work in the Dragon Ball Z films, Ouran High School Host Club, Tubas: Reservoir Chronicle, D.N. Angel, and Vampire Knight. His video game credits include Sonic the Hedgehog series and Shin Megami Tensei: Persona 3.
Victor will be appearing all three days of the event.
Tickets are on-sale now at the link!
About Boston Comic Con:
The Boston Comic Con is a 100% independently run comic book show committed to bringing the biggest and best comic creators to New England. Run by fans for fans, Boston Comic Con is not affiliated with any other convention tour or corporate interests. Hosting over 120,000 square feet of vendors selling comic books, toys, posters, trading cards, and other pop culture memorabilia, this is a destination event for geeks of any stripe. This year's convention will be held Friday August 12th, Saturday August 13th, and Sunday August 14th at the Seaport World Trade Center, 200 Seaport Blvd, Boston, MA 02210. For more information please go to our website at www.bostoncomiccon.com and follow us on Twitter (@BostonComicCon) and Facebook!
Press Release:
Bookworks, in collaboration with the UNM Creative Writing program, presents actress, author and internet phenom Felicia Day on Friday, April 29 at 7:00 PM!
Felicia Day (The Guild, Geek & Sundry) appears in conversation with Craig Chrissinger of the Albuquerque Science Fiction Society about her memoir, You're Never Weird on the Internet (Almost), just out in paperback April 19.
PRIORITY SEATING & A PLACE IN THE SIGNING LINE REQUIRES PURCHASE FROM BOOKWORKS. BUY A BOOK OR AUDIO below or a PAPERBACK at the TICKET link.
PLEASE BRING YOUR TICKET OR RECEIPT TO THE EVENT.
Will call line opens at 6 pm, with doors shortly thereafter.
Instant New York Times bestseller from queen of the geeks Felicia Day, You're Never Weird on the Internet (Almost) is a relentlessly funny and surprisingly inspirational (Forbes.com) memoir about her unusual upbringing, her rise to internet stardom, and embracing her weirdness to find her place in the world.
When Felicia Day was a girl, all she wanted was to connect with other kids (desperately). Growing up in the Deep South, where she was home-schooled for hippie reasons, she looked online to find her tribe. The Internet was in its infancy and she became an early adopter at every stage of its growth finding joy and unlikely friendships in the emerging digital world. Her relative isolation meant that she could pursue passions like gaming, calculus, and 1930's detective novels without shame. Because she had no idea how uncool she really was.
But if it hadn't been for her strange background the awkwardness continued when she started college at sixteen, with Mom driving her to campus every day she might never have had the naive confidence to forge her own path. Like when she graduated as valedictorian with a math degree and then headed to Hollywood to pursue a career in acting despite having zero contacts. Or when she tired of being typecast as the crazy cat-lady secretary and decided to create her own web series before people in show business understood that online video could be more than just cats chasing laser pointers.
Felicia's rags-to-riches rise to Internet fame launched her career as one of the most influential creators in new media. Ever candid, she opens up about the rough patches along the way, recounting battles with writer's block, a full-blown gaming addiction, severe anxiety, and depression and how she reinvented herself when overachieving became overwhelming.
Showcasing Felicia's engaging and often hilarious voice You're Never Weird on the Internet (Almost) is proof that everyone should celebrate what makes them different and be brave enough to share it with the world, because anything is possible now even for a digital misfit."
Felicia Day is a professional actress who has appeared in numerous mainstream television shows and films, including a two-season arc on the SyFy series Eureka.She is currently recurring on The CW show Supernatural.However, Day is best known for her work in the web video world, behind and in front of the camera. She co-starred in Joss Whedon's Emmy Award-winning Internet musical, "Dr. Horrible's Sing-Along Blog". She also created and starred in the hit web series The Guild, which ran for six seasons and is currently available for viewing on every major digital outlet, including Netflix.
In 2012, she launched a YouTube channel called Geek & Sundry. The network has garnered more than 1.3 million subscribers to date and more than 200 million views. In 2014, the company was purchased by Legendary Entertainment. Day continues to act as CCO and develop web content and television projects with Legendary as a producer, writer, and performer. She is also extremely active on social media, has over 2.3 million Twitter followers, and is the eighth most followed person on Goodreads, where she is also the founder of Vaginal Fantasy, a romance and fantasy book club with more than 13,000 members.
Craig W. Chrissinger has been writing about TV, film and books since 1989 in various publications such as Starlog, Fangoria, Comics Scene, the Albuquerque Journal and Locus Magazine. For the Wild Cards series of books, he co-created Ratboy. He also is the co-chair of Bubonicon and edits the Albuquerque Science Fiction Society's newsletter.
University of New Mexico – Woodward Lecture Hall
Albuquerque, New Mexico 87106
Kevin Smith (Clerks, Yoga Hosers) and Marc Bernardin (Static Shock, Genius) appear at Stand Up Live Comedy Theater on Saturday, May 7, 2016 at 7:00 PM for a live recording of FATMAN ON BATMAN!
Tickets available at the link…
Stand Up Live Comedy Theater
50 W Jefferson St, Ste 200, Phoenix, AZ 85003
(480) 719-6100
Executive Producer Marc Guggenheim and a few of the cast members of Legends of Tomorrow spoke to the media at Wondercon 2016, and Convention Scene's own Richard Oh was there!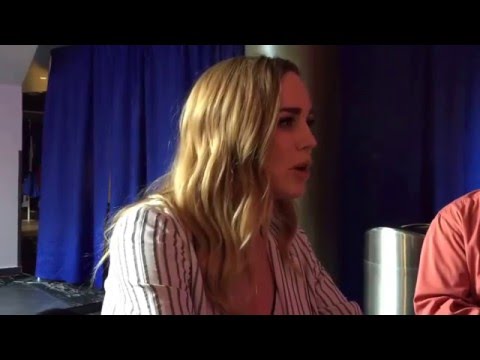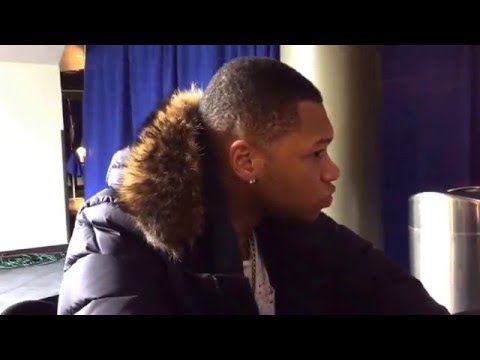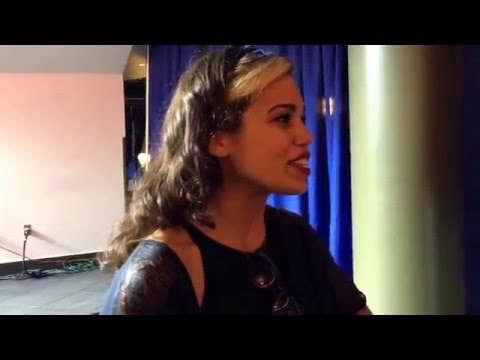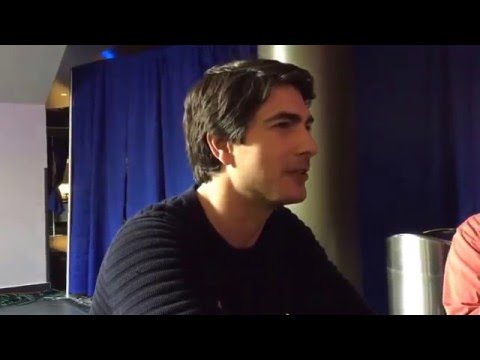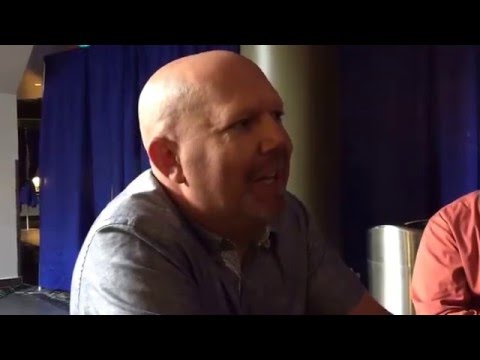 Producers Jeph Loeb and Jeffrey Bell, along with the cast of Agents of SHIELD spoke to the media at Wondercon 2016, and Convention Scene's own Richard Oh was there!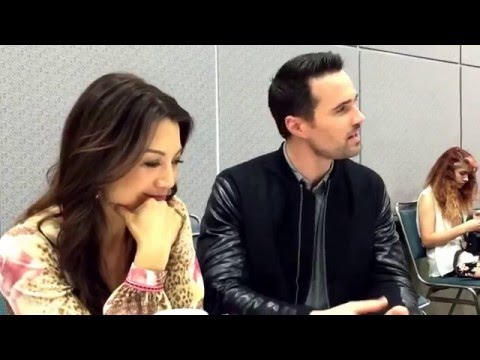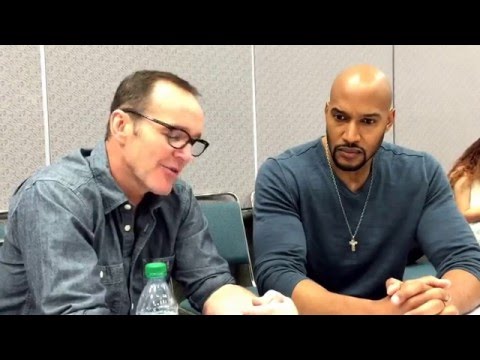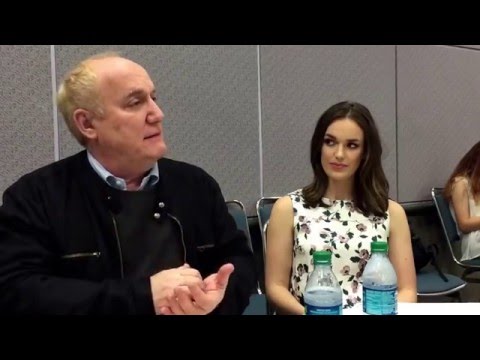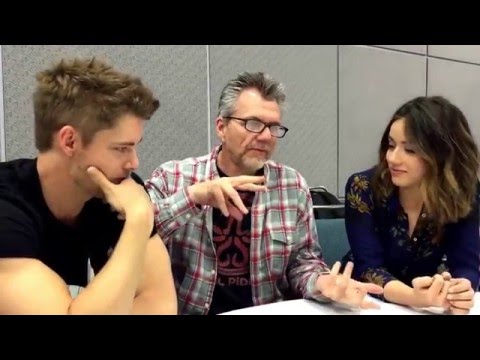 AMC released today a teaser image of "The Walking Dead" character Negan, played by Jeffrey Dean Morgan, along with his weapon of choice, "Lucille," a baseball bat wrapped in barbed wire. The iconic villain from Robert Kirkman's graphic novel is set to make his debut in the show's highly-anticipated season six finale this Sunday at 9:00 p.m. ET/PT on AMC.
The cast of iZombie spoke to the media at Wondercon 2016, and Convention Scene's own Richard Oh was there!