Press Release:
Boston Comic Con, Dick's Last Resort, Newbury Comics, and Faneuil Hall Marketplace are teaming up for the second annual pre-convention Boston Comic Con Costume Contest on Wednesday, July 30, 2014 from 11:45 am – 1:00 pm. The contest is open to the public and will feature a costume parade around Faneuil Hall Marketplace and prizes for the top three winners. Boston Comic Con will be held August 8-10, 2014 at the Seaport World Trade Center.
Contestants of all ages are encouraged to dress up as their favorite superhero, comic book character, and beyond (all costumes should be family friendly). The contest will kick off with a "Costume Parade" around Quincy Market, beginning and ending at Dick's Last Resort (Boston Comic Con will also host its annual Costume Contest "Cosplay" during the Convention on Sunday, August 10th at 4:00 pm at the Seaport World Trade Center)
Prizes for 1st, 2nd and 3rd place winners will be awarded. 1st place winner will receive two VIP passes to the three day Boston Comic Con ($240 value that includes a limited-edition T-shirt). The 2nd place winner will walk away with a $100 gift certificate to Dick's Last Resort. The 3rd place winner will be awarded a $50 gift certificate to Newbury Comics.
Costume contestants should arrive at Dick's Last Resort at 11:45 am to check in and register. The parade will begin at 12:15 pm and the final winners will be announced at 12:45 pm. Judges will include representatives from Newbury Comics at Faneuil Hall, Faneuil Hall Marketplace  and Boston Comic Con.
The event is free and open to the public. However, space is limited and contestants will be accommodated on a first come, first served basis. Adults and children of all ages are welcome to compete!
About Newbury Comics
Newbury Comics, a longtime exhibitor at Boston Comic Con, will be located at the Boston Comic Con Exhibition area in the Seaport World Trade Center. Newbury Comics will be giving out free promotional items at Boston Comic Con so stop by and visit their booth! Newbury Comics Faneuil Hall Marketplace store is located in the North Market building and is one of 28 stores all based in New England. Newbury Comics is independently owned and operated by its original founder for more than 30 years and specializes in music, movies and pop culture goods.
About Dick's Last Resort at Faneuil Hall Marketplace
Dick's is located in the Historic Quincy Market at Faneuil Hall Marketplace in Boston. It's just a napkin's throw away from the Harbor and the Boston Aquarium. Stop by and let yer hair down, enjoy some grub or toss back a few cold ones on our rockin' patio. It's all in fun at Dick's in Boston, so come see why Dick has been infamous since the rowdy times began in 1993.
About Boston Comic Con
The 8th Annual Boston Comic Con will host a three-day convention at the Seaport World Trade Center Friday August 8 through Sunday August 10, 2014. A-list celebrities from the genres of science fiction fantasy, horror and beyond will participate in panel discussions, Q&As, photo ops and autograph signings throughout the convention, alongside 200+ comic book creators from the local region and beyond. In addition, a Comic Book film festival will be held throughout the weekend and a Comic Book art auction will be held on Sunday, August 10. New this year, a third day was added on Friday, August 8, first Cosplay Harbor and the official "after party" at Laugh Boston on Saturday, August 9, and a limited number of VIP entry tickets on the convention's first day at 1 p.m. August 8, one hour before general admission. Celebrity appearances by Jason Momoa of "Game of Thrones," John Barrowman of "Doctor Who," "Torchwood" and Arrow," Sean Astin of "The Goonies" and "The Lord of the Rings" trilogy, James Marsters of "Buffy the Vampire Slayer" and "Angel," Katie Cassidy of "Arrow," Eve Myles of "Torchwood," Jewel Staite of "Firefly,"Sam Witwer of "Being Human" and Darryl McDaniels, aka DMC, of Run-DMC.
Press Release:
Steven Yeun, Dave Bautista, Manu Bennett, James Marsters Headline Celebrity Guests At Inaugural Wizard World Richmond Comic Con, September 12-14
WWE® Hall of Famer Ricky 'The Dragon' Steamboat™, Adam West, Burt Ward, Alan Tudyk, Eliza Dushku, Michael Madsen, Jon Bernthal, Michael Rooker, Top Comics Creators At Pop Culture Festival At Greater Richmond Convention Center
RICHMOND, Va., July 7, 2014 – Steven Yeun, Michael Rooker and Jon Bernthal of "The Walking Dead," Adam West and Burt Ward of "Batman", Manu Bennett (The Hobbit, "Arrow"), Dave Bautista (a.k.a. WWE® Superstar Batista™, also starring in the summer blockbuster Guardians of the Galaxy), WWE® Hall of Famer Ricky 'The Dragon' Steamboat™ and James Marsters ("Buffy The Vampire Slayer," "Torchwood") are among the celebrities scheduled to attend the inaugural Wizard World Richmond Comic Con, September 12-14 at the Greater Richmond Convention Center. It is the 11th of 16 events scheduled in the 2014 series produced by Wizard World, Inc. (OTCBB: WIZD) and will also feature a top-drawer collection of well-known comics artists and writers and a variety of activities, exhibitors and special attractions.
Yeun will appear on Saturday and Sunday, Sept. 13-14; the WWE stars will attend on Saturday only; the others are scheduled for all three days.
Other notables scheduled include Eliza Dushku ("Buffy The Vampire Slayer," "Angel"), Giancarlo Esposito ("Once Upon a Time," "Breaking Bad"), Alan Tudyk ("Firefly," Wreck-It Ralph), Michael Madsen (Reservoir Dogs, "24"), Ernie Hudson (Ghostbusters, "Heroes"), Lou Ferrigno ("The Incredible Hulk," "The King of Queens"), Jason David Frank ("Mighty Morphin' Power Rangers"), Sara Underwood ("Attack of the Show") and the Boondock Saints duo of Sean Patrick Flanery and David Della Rocco.
Superstar comics creators scheduled to attend include Eisner Award Hall of Famer Neal Adams ("Batman," "X-Men"), Ethan Van Sciver ("Green Lantern," "Flash"), Kevin Eastman (Co-Creator, "Teenage Mutant Ninja Turtles"), Kevin Maguire ("Justice League," "Batman Confidential"), John Tyler Christopher ("Amazing Spider-Man," "X-Men"), Michael Golden ("Hulk," "Star Wars"), Arthur Suydam ("Marvel Zombies," "Army of Darkness") and Greg Horn ("Guardians of the Galaxy," "The Avengers").
Wizard World Comic Con events bring together thousands of fans of all ages to celebrate the best in pop-fi, pop culture, movies, graphic novels, cosplay, comics, toys, video gaming, television, sci-fi, gaming, original art, collectibles, contests and more. Wizard World Richmond Comic Con show hours are Friday, Sept. 12, 3-8 p.m.; Saturday, Sept. 13, 10 a.m.-7 p.m., Sunday, Sept. 14, 11 a.m.-5 p.m.
A first-class lineup of topical programming takes place all three days at the event, with celebrity Q&A's, the Wizard World Film Festival, comics-themed sessions, costume contest, movie screenings, evening parties and more. Sunday, Sept. 14, is also Kids Day, with an array of activities and programming specially designed for the younger Wizard World fans.
Richmond Comic Con is also the place for cosplay, with fans young and old showing off their best costumes throughout the event. Fans dressed as every imaginable character – and some never before dreamed – will roam the convention floor, often stopping by the Show Stage, the ideal place to see and be seen.
For more on the 2014 Wizard World Richmond Comic Con, visit http://www.wizardworld.com/home-richmond.html.
About Wizard World:
Wizard World (OTCBB: WIZD) produces Comic Cons and pop culture conventions across North America that celebrate graphic novels, comic books, movies, TV shows, gaming, technology, toys and social networking. The events often feature celebrities from movies and TV, artists and writers, and events such as premieres, gaming tournaments, panels, and costume contests.
The full event schedule can be found at www.wizardworld.com.
Wizard World 2014 Schedule
January 24-26 – Wizard World Portland Comic Con
February 7-9 – Wizard World New Orleans Comic Con
March 7-9 – Wizard World Sacramento Comic Con
March 28-30 – Wizard World Louisville Comic Con
April 4-6 – Wizard World St. Louis Comic Con
May 2-4 – Wizard World Minneapolis Comic Con
May 30-June 1 – Wizard World Atlanta Comic Con
June 19-22 – Wizard World Philadelphia Comic Con
August 1-3 – Wizard World San Antonio Comic Con
August 21-24 – Wizard World Chicago Comic Con
September 12-14 – Wizard World Richmond Comic Con
September 26-28 – Wizard World Nashville Comic Con
October 2-4 – Wizard World Austin Comic Con
October 31-November 2 – Wizard World Ohio Comic Con
November 7-9 – Wizard World Tulsa Comic Con
November 21-23 – Wizard World Reno Comic Con
Press Release:
Fans of pop culture from across the Northeast and around the world will gather at the Connecticut Convention Center July 10th-13th, for the twelfth annual ConnectiCon in Hartford, CT. Founded in 2002, ConnectiCon is the largest massively multi-genre convention in New England.
This year's event showcases over 7,000 hours of programming spread out over four days including; informative panels and hands-on workshops, special guest and celebrity appearances, trading card games, board games, and roleplaying games, including dozens of scheduled tournaments, console gaming and arcade machines. ConnectiCon is proud to introduce the Northeast League of Legends Tournament with over $6,000 in prizes!
ConnectiCon features main events such as, "Nerd Prom," which is held Thursday evening at 8:30pm, tickets are available online. "ConnectiCon's Singled Out!" Contestants, who pre-register online, will have a chance to win a date sponsored by ConnectiCon at a local participating restaurant. There's also a ConnectiCon Masquerade Event held on Saturday, and the ConnectiCon "Cosplay Death match!" Plus many other fantastic events!
ConnectiCon will host nearly 90 special guests and celebrities including stars of stage and screen such as Noah Hathaway (The Neverending Story), Walter Jones (Mighty Morphin' Power Rangers), Alan Oppenheimer (Masters of the Universe), Janet Varney (Legend of Korra), Jennifer Hale (Mass Effect), Maurice LaMarche (Futurama) and Rob Paulsen (Teenage Mutant Ninja Turtles) and Richard Horvitz and Rikki Simons of the cartoon Invader Zim and Internet celebrity, Doug Walker, AKA That Guy With The Glasses. Joining them are voice actors Chris Cason, Danielle McRae, Ellen McLain, and Lauren Landa, comic creator Farel Dalrymple, and dozens of other talented guests.
Annual memberships to ConnectiCon are available online or at the door, and include access to all four days of the convention, as well as quarterly member appreciation days and other events year-round. It's fun for the entire family! For more information please go to their website www.connecticon.org or Facebook page.
Writer/director John Michael McDonagh and actor Brendan Gleeson appear for a special advance screening of Fox Searchlight's CALVARY to be followed by a Q & A on Tuesday July 22, 2014 at 7:00 PM. Presented by the Irish Film Festival.
Get free tickets at the link SOLD OUT
Kendall Square Cinema
1 Kendall Square, Cambridge, MA 02139
617-621-1202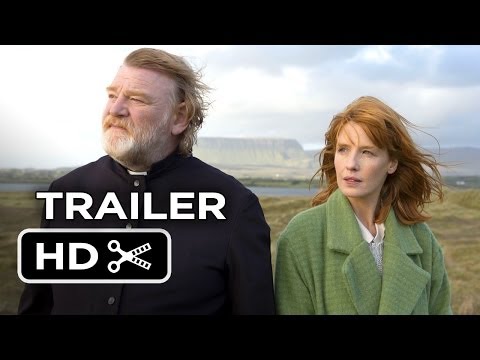 Press Release:
The Empire. The Rebellion. The Beginning. STAR WARS REBELS, Lucasfilm's highly anticipated animated series detailing the start of the fight against the evil Empire, is coming this fall – but fans can get a big sneak peek at San Diego Comic-Con.
Lucasfilm's special panel, The Heroes of Star Wars Rebels (Thursday, 7/24/14, 6:00pm – 7:00pm, Room: 6BCF), will feature executive producer Dave Filoni, as well as the first panel appearance by executive producer Simon Kinberg and stars Freddie Prinze, Jr., Vanessa Marshall, Steve Blum, Tiya Sircar, and Taylor Gray. They'll discuss making the show and will debut several exclusive reveals from the upcoming series for fans in attendance.
Star Wars Rebels continues the epic tradition of the legendary Star Wars saga with all-new exciting, action-packed adventures. It is a dark time in the galaxy, as the evil Galactic Empire tightens its grip of power from world to world. As the series begins, Imperial forces have occupied a remote planet, ruling with an iron fist and ruining the lives of its people. The clever and motley crew of the starship Ghost is amongst a select few who are brave enough to stand against the Empire. Together, this ragtag group will face threatening new villains, encounter colorful adversaries, embark on thrilling adventures and become heroes with the power to ignite a rebellion.
Scheduled to premiere in the fall as a one-hour special telecast on Disney Channel, it will be followed by a series on Disney XD channels around the world.
Follow @StarWars and @DisneyChannelPR for the latest news on #StarWarsRebels. Stay tuned to www.StarWars.com for more on Star Wars Rebels at SDCC.
Press Release:
CBS TELEVISION STUDIOS ANNOUNCES ITS THURSDAY LINEUP OF BLOCKBUSTER PANELS AT COMIC-CON 2014 ON JULY 24
ELYES GABEL, KATHARINE MCPHEE, ROBERT PATRICK ("SCORPION"); MIKE VOGEL, DEAN NORRIS, RACHELLE LEFEVRE, COLIN FORD, ALEXANDER KOCH, EDDIE CAHILL ("UNDER THE DOME"); ADELAIDE KANE, TOBY REGBO AND MEGAN FOLLOWS ("REIGN") WILL BE IN ATTENDANCE
EXCLUSIVE SUPERHERO-INSPIRED "SCORPION" ART TO ALSO DEBUT AT COMIC-CON
July 8, 2014 – Los Angeles – CBS Television Studios will introduce a team of brilliant misfits, let a few Chester's Mill-ers out of the Dome and make way for a royal arrival with back-to-back panels at Comic-Con 2014 on Thursday, July 24 (11:15 AM-2:00 PM) in Ballroom 20. The events of the day will include an exclusive premiere screening of the highly anticipated new CBS series SCORPION, a special sneak peek of the global hit series UNDER THE DOME and a glimpse of what's ahead for fan-favorite drama REIGN. Additionally, don't miss the debut of superhero-inspired SCORPION art created exclusively for Comic-Con.
THURSDAY, JULY 24:
UNDER THE DOME (Ballroom 20) Hashtag: #DomeSDCC
11:15 AM-12:00 PM Panel & Exclusive Sneak Preview – The hit summer series is back for its second season, with higher stakes and catastrophic developments that leave no one safe under the dome. The inhabitants of Chester's Mill must decide who to rally behind as Big Jim continues to fight for the town's trust and allegiance, all while resources dwindle and the post-apocalyptic conditions continue to intensify. There are new faces, bigger mysteries, betrayed alliances and monumental revelations about the dome, which will lead to a shocking discovery of what is behind it. Follow us on this journey back under the dome, where you can't always believe what you see and nothing is impossible. An exclusive sneak preview at what's to come in season 2 will be followed by a panel discussion with cast members Mike Vogel ("Bates Motel"), Dean Norris ("Breaking Bad"), Rachelle Lefevre ("Twilight"), Alexander Koch, Colin Ford and Eddie Cahill with Executive Producer Neal Baer.
For the latest updates on UNDER THE DOME, go to www.facebook.com/UnderTheDomeCBS, http://underthedomeoncbs.tumblr.com, and follow @UnderTheDomeCBS and stars and producers @DeanJNorris, @RachelleLefevre, @Mike_Vogel, @colinfordactor, @EddiePCahill and @NealBaer on Twitter.
SCORPION (Ballroom 20) Hashtag: #ScorpionSDCC
12:05 PM-1:10 PM Exclusive Premiere Screening & Panel – Discover the new CBS drama coming this fall, based on the true story of Walter O'Brien, an eccentric genius with the world's fourth-highest I.Q. who has created a company of brilliant misfits who use their mental muscle to defend the planet against complex high-tech threats of the modern age. In this high-octane thrill ride from the makers of "Star Trek," "Transformers," "The Amazing Spider-Man 2" and "The Fast and The Furious," O'Brien's team uses their exceptional brainpower to solve the nation's crises, while also helping each other learn how to fit in. The exclusive screening of the pilot episode will be followed by a panel discussion with the real-life Walter O'Brien and series stars Elyes Gabel ("World War Z"), Robert Patrick ("Terminator 2"), Katharine McPhee ("Smash") and Executive Producers Nick Santora, Nicholas Wootton, Alex Kurtzman, Roberto Orci and Justin Lin. The panel discussion will be moderated by Sandra Gonzalez, Senior Television Reporter at Mashable.com.
For the latest updates on SCORPION, go to https://www.facebook.com/ScorpionCBS and follow @Scorpion_CBS, @katharinemcphee, @ElyesGabel, @robertpatrickT2, @NicholasWootton and @trailingjohnson on Twitter.
REIGN (Ballroom 20) Hashtag: #ReignSDCC
1:15 PM – 2:00 PM Panel & Exclusive Sneak Preview – The saga of Mary, Queen of Scots continues when REIGN returns for its second season this fall. Mary and Francis will rule a nation burning with plague, famine and religious strife. Powerful lords will rise from the ashes, fears and superstitions will take terrifying forms and marriages deemed sacred will be violated, all as Mary tries to save herself and her friends, and Francis learns his true enemy might be his own family. An exclusive sneak preview at what's to come in Season 2 will be followed by a panel discussion with cast members Adelaide Kane ("Teen Wolf"), Megan Follows ("Anne of Green Gables") and Toby Regbo ("Mr. Nobody"), along with Executive Producer Laurie McCarthy. The panel discussion will be moderated by Meeta Agrawal, Executive Editor at Entertainment Weekly.
For the latest updates on REIGN, go to https://www.facebook.com/cwreign, http://cwreign.tumblr.com/, and follow @CWReign, @AdelaideKane, @toby_regbo, @Lauriewritenow and @reignwriters on Twitter.
For exclusive content throughout Comic-Con, please follow the studio on Twitter @CBSTVStudios, on Instagram at http://instagram.com/cbstvstudios, on Tumblr at http://cbstelevisionstudios.tumblr.com/ and on Facebook at https://www.facebook.com/pages/CBS-Television-Studios/168799523230941.
Press Release:
Warner Bros. Entertainment to Deliver Unparalleled Showcase of Upcoming Content to Comic-Con Crowd
Warner Bros.' divisions—Pictures, Television, Interactive, Home Entertainment and DC Entertainment—prepare to dazzle fans of all ages, each with its own variety of panels and presentations, including "The Hobbit" Trilogy, "Gotham," "Batman: Arkham Knight," "Batman: The Complete Television Series," and much more
Comic-Con 2014
BURBANK, Calif.–Warner Bros. Entertainment will plant its flag at Comic-Con International: San Diego this year with a huge presence, with each individual division touting its upcoming offerings, including Film, Television, Interactive and Home Entertainment, as well as a variety of product from DC Entertainment, whose celebrations in honor of 75 years of one of the world's most beloved Super Heroes—Batman—will be in full swing.
On Saturday, July 26th, beginning at 10 a.m., Warner Bros. Pictures brings three of its most hotly anticipated films to this year's Con: Peter Jackson will be on the main stage with "The Hobbit: The Battle of the Five Armies," from New Line Cinema and Metro-Goldwyn-Mayer Pictures, and George Miller will be on hand to present a first look at "Mad Max: Fury Road," from Warner Bros. Pictures and Village Roadshow Pictures. The Hall H audience will also get a peek at the Wachowskis' original sci-fi actioner "Jupiter Ascending," also from Warner Bros. Pictures and Village Roadshow Pictures. Attending stars will be revealed at a later date.
In addition to the Studio's Hall H presentation, Warner Bros. will also host a pre-Con fan screening of New Line Cinema and Village Roadshow Pictures' upcoming "cli-fi" thriller "Into the Storm," directed by Steven Quale. The screening will take place on Wednesday, July 23rd, at 10 p.m. at the Gas Lamp Theatre.
Warner Bros. Television Group returns to Comic-Con with 15 series in 2014, holding panels throughout the four days of the Con for fan-favorite series including "The Big Bang Theory," "The Following," "Supernatural," "The Vampire Diaries" and "Teen Titans Go!," among many others, as well as once again kicking off the Con with screenings of new series "The Flash," "Constantine" and more on Wednesday's Preview Night.
On Saturday night, July 26th, it's all DC Entertainment all night in Hall H when Warner Bros. Television treats attendees to a three-hour special event designed specifically for DC Comics fans and featuring some of DC Comics' greatest characters. The event will run from 8:00 p.m. to 11:00 p.m. and will feature the world premiere public screening of the highly anticipated new drama series "Gotham" (the only screening of "Gotham" at this year's Comic-Con), followed by a screening of the complete pilot of "The Flash," and exclusive video presentations from returning hit "Arrow" and new thriller "Constantine." Cast members and producers from all four shows will make special appearances throughout the three-hour event. For complete information on Warner Bros. Television's plans for Comic-Con and for real-time updates during the convention, please follow us on Twitter at @warnerbrostv—official hashtag #WBSDCC—and visit http://comiccon.thewb.com.
In concert with all the WB divisions, DC Entertainment continues to fête Batman's 75th year, making the icon the centerpiece of their offerings, including all-star panel appearances by Batman talent as well as a rare display of some of the canon's most famous film costumes in history—those worn by Christian Bale, George Clooney, Val Kilmer and Michael Keaton—on display in the DC Entertainment booth. The character will also appear on the cover of the Con's official souvenir book, and on a Con-exclusive T-shirt designed by DC Entertainment Co-Publisher and legendary artist, Jim Lee.
Lee will also participate in the Batman 75: Legends of the Dark Knight panel discussion with veteran Batman creatives Frank Miller, Grant Morrison, Denny O'Neil, Neal Adams, current series writer Scott Snyder and artist Greg Capullo, and DC Entertainment Chief Creative Officer Geoff Johns. The panel will take place at 3:30 p.m. on Thursday, July 24th.
Johns and artist John Romita, Jr., the new creative team behind Superman, will explore their upcoming plans for the Super Hero, as will the husband-and-wife creative team behind comics' most beloved heroine, Wonder Woman, writer Meredith Finch and artist David Finch.
In addition to their numerous other activities, including 20 panels over the course of the Con, the company will also reveal plans for numerous upcoming titles for DC Comics, Vertigo and MAD Magazine imprints, as well as unveiling new action figures from DC Collectibles, including those commemorating The CW and WBTV's "Arrow" and "The Flash," as well as a stellar new line based on the upcoming videogame "Batman: Arkham Knight," from WBIE.
Warner Bros. Interactive Entertainment, in celebration of the upcoming release of Rocksteady Studios' "Batman: Arkham Knight," will host the Cape/Cowl/Create art exhibit, open to the public daily from July 25th through the 27th, 12 p.m. to 7 p.m. at the Hard Rock San Diego Hotel's Legends Room. This free public exhibition will feature true-to-scale replicas of the game's cape and cowl used as a blank canvas by top contemporary artists to produce their own original interpretations.
On Friday, July 25th, at 12:30 p.m., WBIE and Monolith Productions will host a panel for the anticipated game "Middle-earth: Shadow of Mordor," discussing how the game's innovation evolves storytelling while exploring the history of the Rings of Power. Panelists will include Monolith's Michael de Plater and Phil Straub, as well as the game's lead writer, Christian Cantamessa, and voice actor Troy Baker, moderated by Professor Janet Croft.
And Sunday, July 27th, at 1:00 p.m., WBIE will also host a panel for "LEGO™ Batman 3: Beyond Gotham," developed by TT Games, with an exclusive gameplay demonstration, character reveals, special announcements and a lively panel discussion with several members of the voice cast featured in the game. Also, throughout the Con, the game will be available for the first time for hands-on play by consumers.
Blanketing the Con from start to finish with entertainment and activities for fans, Warner Bros. Home Entertainment celebrates its coming release of Warner Bros. Pictures' and Legendary Pictures' summer blockbuster "Godzilla" with a four-day interactive display on the lawn behind Hall H. From Wednesday through Sunday, 8 a.m. to 8 p.m. each day, view the 24-foot tall sculpture of the king of the monsters, along with fan art and a graffiti wall where visitors can memorialize their favorite Godzilla moments. Giveaways and photo opportunities will also be available.
From 6:00 to 7 p.m. on Thursday, July 24th, WBHE hosts Batman '66, reuniting pop icons Adam West, Burt Ward and Julie Newmar on the Hall H stage for "Batman: The Complete Television Series." Moderated by Ralph Garman, the actors behind Batman, Robin and Catwoman will give the audience an inside look at the exclusive content contained in the Home Entertainment release due out later this year, as well as present dazzling high-definition re-mastered footage from the landmark series.
On Friday, July 25th, from 7:00 to 9:00 p.m., it's the world premiere of "Batman: Assault on Arkham," the next entry in the ongoing series of DC Universe Original Movies, due out on Digital HD on July 29th and as a Blu-rayTM Combo Pack on August 12th. Produced by WBHE, DC Entertainment and Warner Bros. Animation, the full-length animated film is based on the best-selling "Batman: Arkham" videogame series. Lucky attendees at the Ballroom 20 event will also be treated to a panel discussion featuring Kevin Conroy of "Batman: The Animated Series," Matthew Gray Gubler, Troy Baker and John DiMaggio, and the filmmaking team of producer James Tucker, director Jay Oliva, dialogue director Andrea Romano, screenwriter Heath Corson, and moderator Victor Lucas. There will also be special announcements, exclusive prizes and a few potential surprises.
The final day of the Con, Sunday, July 27th—Kids' Day—will see WBHE's world premiere of the family animated film "Scooby-Doo! Frankencreepy" at 10:00 a.m. in Room 6BCF. The story follows everyone's favorite Great Dane and the Mystery Inc. gang on a trip to a cursed castle inhabited by a terrifying ghost. Attendees can stay for a panel discussion among several of the voice actors, including Mindy Cohn and Grey Griffin, director/producer Paul McEvoy and screenwriter Jim Krieg. The feature will be available August 5th on Digital HD, and on Blu-rayTM Combo Pack and DVD on August 19th.
On the same day in Room 6A, at 2:15 p.m., animation fans can also watch the world premiere of the beloved cat-and-mouse duo Tom and Jerry in "Tom and Jerry: The Lost Dragon," an hour-long feature filled with song, sorcery and slapstick. Filmmakers Spike Brandt and Tony Cervone will be on hand to present the film, which will be released on Digital HD on August 19th, and on DVD on September 2nd.
And fans of the extensive WBHE library will be able to enjoy panels discussing some of their newest and greatest classic offerings: on Saturday the 26th at 1:00 p.m., Warner Archive Collection presents Trailers From Hell Live! A match made in classic movie heaven, the gurus of TFH, paired with the fan-centric trio of WAC podcasters, make a detailed, often humorous dissection of trailers from some of the great films in the fanboy spectrum. From sci-fi and horror to action and noir, it's an education on current and upcoming releases in the WAC catalog and Warner Archive Instant, from a panel that includes Josh Olson and WAC Podcast hosts George Feltenstein, Matthew Patterson and DW Ferranti. In Room 25ABC.
At 12:00 p.m. on Sunday, WAC presents A Batman for all Seasons. Join respected producer/author Michael Uslan, producer James Tucker, producer/director Brandon Vietti, WAC Podcast hosts Patterson and Ferranti and surprise guests, as they examine Batman iterations and oddities throughout history, from early films like "Public Defender" and the Batman cartoons, to new versions of the character, the off-kilter takes and new media. Attendees who stick around to the end will be privy to a special WAC announcement that will excite fans both "Young" and old. Room 7AB.
About "The Hobbit: The Battle of the Five Armies"
"The Hobbit: The Battle of the Five Armies" is the epic, action-packed third and final film in Oscar-winning filmmaker Peter Jackson's epic "The Hobbit" Trilogy. The film stars Ian McKellen, Martin Freeman, Richard Armitage, Evangeline Lilly, Lee Pace, Luke Evans, Benedict Cumberbatch, Ken Stott, and James Nesbitt, with Cate Blanchett, Ian Holm, Christopher Lee, Hugo Weaving and Orlando Bloom. Jackson directed from a screenplay by Fran Walsh & Philippa Boyens & Peter Jackson & Guillermo del Toro, based on the novel by J.R.R. Tolkien. The film is produced by Carolynne Cunningham, Zane Weiner, Fran Walsh and Peter Jackson, with Alan Horn, Toby Emmerich, Ken Kamins and Carolyn Blackwood serving as executive producers. New Line Cinema and Metro-Goldwyn-Mayer Pictures present, a Wingnut Films production, "The Hobbit: The Battle of The Five Armies," opening in theatres nationwide on December 17, 2014.
About "Mad Max: Fury Road"
Oscar-winning filmmaker George Miller's "Mad Max: Fury Road" revisits his own post-apocalyptic trilogy featuring the anti-hero known as Mad Max. Tom Hardy stars in the role of Max Rockatansky, alongside Charlize Theron, Nicholas Hoult, Zoe Kravitz, Riley Keough, Hugh Keays-Byrne and Rosie Huntington-Whiteley. Miller directed from a screenplay he wrote with Brendan McCarthy and Nico Lathouris. Miller also produces, along with Doug Mitchell and P.J. Voeten. Iain Smith, Graham Burke and Bruce Berman serve as executive producers. "Mad Max: Fury Road" is a Kennedy Miller Mitchell production. The film will be presented by Warner Bros. Pictures, in association with Village Roadshow Pictures. Scheduled for release on May 15, 2015, it will be distributed worldwide by Warner Bros. Pictures, a Warner Bros. Entertainment Company, and in select territories by Village Roadshow Pictures.
About "Jupiter Ascending"
"Jupiter Ascending" is written and directed by the Wachowskis and produced by Grant Hill, Lana Wachowski and Andy Wachowski. Roberto Malerba and Bruce Berman served as executive producers. The film stars Channing Tatum and Mila Kunis, with Sean Bean, Eddie Redmayne, Douglas Booth, Tuppence Middleton, Doona Bae, James D'Arcy and Tim Pigott-Smith. Set for release February 6, 2015, "Jupiter Ascending" is a Warner Bros. Pictures presentation, in association with Village Roadshow Pictures, in association with Anarchos Productions. It will be distributed by Warner Bros. Pictures, a Warner Bros. Entertainment Company, and in select territories by Village Roadshow Pictures.
About "Into the Storm"
"Into the Storm" was directed by Steven Quale, from a screenplay from John Swetnam, and stars Richard Armitage, Sarah Wayne Callies, Matt Walsh, Alycia Debnam-Carey, Arlen Escarpeta, Max Deacon, Nathan Kress and Jeremy Sumpter. Todd Garner produced the film, with Richard Brener, Walter Hamada, Dave Neustadter, Mark McNair, Jeremy Stein and Bruce Berman serving as executive producers. New Line Cinema presents, in association with Village Roadshow Pictures, a Broken Road production, "Into the Storm." The film will be distributed by Warner Bros. Pictures, a Warner Bros. Entertainment Company, and in select territories by Village Roadshow Pictures.
About "Gotham"
Airing Mondays at 8/7c this fall on FOX, "Gotham" stars Ben McKenzie, Donal Logue, Sean Pertwee, Robin Lord Taylor, Erin Richards, David Mazouz, Camren Bicondova, Zabryna Guevara, Cory Michael Smith, Victoria Cartagena, Andrew Stewart-Jones and Jada Pinkett Smith. Bruno Heller wrote the "Gotham" pilot, which was directed by Danny Cannon. Heller, Cannon and John Stephens are executive producers of the series, which is based on the characters from DC Comics and is a production of Warner Bros. Television.
About "The Flash"
Premiering October 7th and airing Tuesdays at 8/7c on The CW, "The Flash" stars Grant Gustin, Candice Patton, Rick Cosnett, Danielle Panabaker, Carlos Valdes, with Tom Cavanagh and Jesse L. Martin. John Wesley Shipp guest stars. Greg Berlanti, Andrew Kreisberg and DC Entertainment's Chief Creative Officer Geoff Johns wrote "The Flash" pilot, which was directed by David Nutter. Berlanti, Kreisberg, Nutter and Sarah Schechter are executive producers of "The Flash," which is based upon the characters from DC Comics and is produced by Bonanza Productions Inc., in association with Berlanti Productions and Warner Bros. Television.
About "Arrow"
Returning for its third season October 8th, "Arrow" airs Wednesdays at 8/7c on The CW. Starring Stephen Amell, Katie Cassidy, David Ramsey, Willa Holland, Emily Bett Rickards, Colton Haynes, with John Barrowman and Paul Blackthorne, "Arrow" was developed and is executive produced by Greg Berlanti, Marc Guggenheim and Andrew Kreisberg. Based upon the characters from DC Comics, "Arrow" is produced by Bonanza Productions Inc., in association with Berlanti Productions and Warner Bros. Television.
About "Contstantine"
Premiering October 24th, "Constantine" will air Fridays at 10/9c on NBC and stars Matt Ryan, Charles Halford and Harold Perrineau. Based on the characters from DC Comics and produced by Bonanza Productions Inc., in association with Warner Bros. Television, "Constantine" is executive produced by Daniel Cerone and David S. Goyer. Neil Marshall directed the pilot from a teleplay by Cerone and story by Cerone & Goyer.
About "Godzilla"
Gareth Edwards directed "Godzilla," which stars Aaron Taylor-Johnson, Oscar nominee Ken Watanabe, Elizabeth Olsen, Oscar winner Juliette Binoche, and Sally Hawkins, with Oscar nominee David Strathairn and Bryan Cranston. The screenplay is by Max Borenstein, story by David Callaham, based on the character "Godzilla" owned and created by TOHO CO., LTD. Thomas Tull and Jon Jashni produced with Mary Parent and Brian Rogers. Patricia Whitcher and Alex Garcia served as executive producers, alongside Yoshimitsu Banno and Kenji Okuhira. Warner Bros. Pictures and Legendary Pictures present a Legendary Pictures production, a Gareth Edwards film, "Godzilla." The film was distributed worldwide by Warner Bros. Pictures, a Warner Bros. Entertainment Company, except in Japan, where it will be distributed by Toho Co., Ltd. Legendary Pictures is a division of Legendary Entertainment.
Press Release:
OUT OF THE SHADOWS AND INTO THE LIMELIGHT
OLIVER QUEEN HIMSELF, ARROW STAR STEPHEN AMELL, TO SERVE AS MASTER OF CEREMONIES AS WARNER BROS. TELEVISION PRESENTS A NIGHT OF DC ENTERTAINMENT, SATURDAY, JULY 26, AT COMIC-CON 2014
Three-Hour Event (8:00–11:00 p.m.) in Hall H Features the World Premiere of Gotham, Complete Pilot Screening of The Flash and Exclusive Footage From New Series Constantine and Season Three of Arrow
BURBANK, Calif. (July 8, 2014) — While it may be possible to throw a great party without the assistance and backing of a billionaire playboy, Warner Bros. Television (WBTV) and DC Entertainment (DCE) are taking no chances, with Starling City's favorite vigilante-turned-hero stepping out of the shadows and into the limelight, temporarily putting down his bow in favor of picking up a mic: Arrow star Stephen Amell (Twitter: @amellywood) has been tapped to serve as master of ceremonies when Warner Bros. Television Presents A Night of DC Entertainment on Saturday night, July 26, at Comic-Con 2014.
As previously announced, WBTV and DC Entertainment are teaming up for a three-hour (8:00–11:00 p.m.) special event in Hall H designed for DC Comics fans and featuring some of DC Comics' greatest characters. Amell will preside over the world premiere screening of Gotham and the complete pilot screening of The Flash, and will give fans a look at footage from the Constantine pilot and a sneak peek at season three of Arrow. He will also introduce select stars and producers from each of the four series.
In Arrow, Stephen Amell plays Oliver Queen, who returned home to Starling City after being gone for five years, during which time he suffered unimaginable ordeals. With a mysterious agenda and armed with a new set of skills, Oliver moonlights as the Arrow, a crime-fighting hero looking to clean up the streets of his city. Joined by his team — John Diggle (David Ramsey), Felicity Smoak (Emily Bett Rickards) and Roy Harper (Colton Haynes) — Oliver protects the people he loves, becoming a beacon of hope for the city's most vulnerable, and a weapon of justice against those who prey upon them. Arrow returns for season three on October 8, airing Wednesdays at 8/7c on The CW.
For additional information about WBTV activities at Comic-Con, please follow us on Twitter at @warnerbrostv and join in the conversation by using hashtag #WBSDCC, or visit http://comiccon.thewb.com.
Kevin Smith and Jason Mewes (A.K.A. Jay & Silent Bob) appear at the Bryant Park Reading Room on Wednesday July 30th from 12:30 pm – 1:45 pm to sign Jay & Silent Bob's Blueprints for Destroying Everything. Please note: Only books will be signed at this event – No memorabilia.
The Dynamic twosome from Clerks make a rare appearance in honor of their new book, an illustrated collection on how to wreak havoc wherever you go.
Kevin Smith will pre-sign books prior to the event that will be sold on-site, day-of. Jason Mewes will sign books following the event and will be happy to take photos with people who purchase the book. Please note: Only books will be signed at this event – No memorabilia.
Rain information:
In case of rain, events are held under a tent at the Reading Room. In case of severe weather, please check bryantpark.org for the indoor location.
Press Release:
HIT SHOWTIME DRAMA PENNY DREADFUL TO HEADLINE OPENING DAY OF SAN DIEGO COMIC-CON 2014
Moderated By Aisha Tyler, Panel on July 24th Will Feature Series Creator John Logan And Stars Josh Hartnett, Reeve Carney And Harry Treadaway
LOS ANGELES, CA – July 7, 2014 – After the thrilling conclusion of its critically-acclaimed first season, the hit SHOWTIME drama series PENNY DREADFUL will make its Comic-Con debut on Thursday, July 24th from 6:00 – 7:00 pm with a panel session in Ballroom 20 on the first day of the world-famous annual gathering in San Diego. Featured panelists will include series stars Josh Hartnett, Reeve Carney and Harry Treadaway and series creator, writer and executive producer John Logan, and will be moderated by Emmy® Award-nominated actress and host Aisha Tyler (The Talk, Archer).
In partnership with Entertainment Earth, Titan Books and Bif Bang Pow!, SHOWTIME will host signings at the event and offer exclusive merchandise throughout the weekend. Fans will have access to special edition books, tarot cards and character figurines inspired by the series. Fans can visit the Entertainment Earth Booth (#2343) to purchase a deluxe deck of tarot cards inspired by the ones used throughout the series, along with character action figures, including Ethan Chandler (Josh Hartnett) and Vanessa Ives (Eva Green). Titan Books has published special editions of the classic novels that inspired the series. For the exclusive Penny Dreadful Collection of classic horror novels including deluxe hardcover editions of Mary Shelley's Frankenstein, Bram Stoker's Dracula and Oscar Wilde's A Picture of Dorian Gray, which each contain original black and white illustrations by Martin Stiff, Louie de Martinis and Ian Bass, visit Titan's booth #5537. In addition, the over 150,000 lanyards worn by all Comic-Con attendees will be branded by SHOWTIME and PENNY DREADFUL.
In PENNY DREADFUL, some of literature's most famous characters – including Dr. Frankenstein, Dorian Gray and iconic figures from the novel Dracula, all brilliantly reimagined in a whole new light – have become embroiled in Victorian London. The series stars Josh Hartnett (Black Hawk Down), Eva Green (Casino Royale), Timothy Dalton (The Living Daylights, License to Kill), Reeve Carney (Spider-Man: Turn Off the Dark), Rory Kinnear (Skyfall), Harry Treadaway (The Lone Ranger), Billie Piper (Doctor Who, Secret Diary of a Call Girl) and Danny Sapani (The Bill). PENNY DREADFUL is a drama series created, written and executive produced by three-time Oscar® nominee John Logan (Hugo, The Aviator, Gladiator) and executive produced by Logan's Desert Wolf Productions, along with Oscar winner Sam Mendes (American Beauty, Skyfall) and Pippa Harris (Revolutionary Road, Call The Midwife), both of Neal Street. The series, a co-production of Sky Atlantic, has been picked up for a second season, which will shoot in Dublin, Ireland for a 2015 premiere on the network. For more information and video clips, please visit www.penny-dreadful.com.
The PENNY DREADFUL panel will be moderated by Emmy Award-nominated actress, comedian, author and podcaster Aisha Tyler. Tyler is currently a co-host of CBS' The Talk and the host of Whose Line Is It Anyway? She also voices the character of sexy superspy Lana on the hit animated series Archer. Her other television credits include Friends, Talk Soup, Ghost Whisperer, CSI, 24, Nip/Tuck, Reno 911 and Curb Your Enthusiasm, and film roles include Bedtime Stories and Balls of Fury. Tyler is the creator and host of the award-winning podcast, Girl on Guy – which has had over ten million downloads since its inception in 2011. Chosen as a best new comedy podcast of 2011 by iTunes, Girl on Guy is a show about stuff guys love, brought to you by the ultimate guy's girl, where Tyler interviews top actors, comedians, directors, athletes, chefs, authors and more. She is also the author of two New York Times bestsellers Self Inflicted Wounds: Heartwarming Tales of Epic Humiliation and Swerve: Reckless Observations of a Post-Modern Girl.