"Rowdy" Roddy Piper has just been added to the already amazing guest list for Spooky Empire's May-Hem! This will be the first ever convention appearance of Roddy Piper and John Carpenter in one place! Roddy is best known as the long time WWF/WCW wrestler, but also starred in many films and TV shows including John Carpenter's "They Live", The Outer Limits, Highlander and It's Always Sunny in Philadephia.
Don't miss this opportunity to see Piper and Carpenter together!!
Get your discount advanced tickets today !!
A live panel of EPIC PROPORTIONS with Robin McConnell and Brandon Graham plus Scott Pilgrim creator Bryan Lee O'Malley, Love and Rockets cartoonist Jaime Hernandez, Adventure Time creator Pendleton Ward, and White Clay author (and Adventure Time contributor) Thomas Herpich at Meltdown Comics on Thursday, April 24th, 2014 at 7:00 pm. Signing after podcast.
Free admission but tickets are limited. Get them at the link!
Meltdown Comics
7522 Sunset Blvd, Los Angeles, CA 90046
Boston is a good city in which to be a geek. Annually it hosts several well established conventions including Vericon, Arisia, PAX East, and Boston Comic Con. Last weekend Anime Boston hit town bringing with it thousands of attendees, most of whom wore cosplay. Founded by the New England Anime Society in 2003 with a focus on Japanese animation and comics, the convention still welcomes fans of many genres and media who are interested.
This year's big feature was the highly anticipated US debut of the English dub of Attack on Titan. A popular manga which was adapted last year into an animated series, Attack on Titan imagines a world where the entire human race hides away in a giant walled city to protect themselves from monstrous Titans that have devoured anyone caught outside. After one hundred years of peace, lead character Eren Yeager, his adoptive sister Mikasa Ackerman, and their friend Armin Arlert find themselves pulled into the Survey Corps to battle the new breed of Titans that have breached the walls and avenge their fallen families.
In the weeks leading up to Anime Boston the production company FUNimation gradually announced the English language cast for the dubbed version. Included were 2014 guests Patrick Seitz as Keith, Kyle Hebert at Mitabi, Mike McFarland as Jean (in addition to being the voice over director), Josh Grelle as Armin, Matthew Mercer as Levi, and Trina Nishimura as Mikasa. The only role unannounced leading up to the convention was that of Eren, the main character, which led to a great deal of speculation that it would be given to actor Greg Ayres, who was another guest of the show. However, at the premiere Sr. Manager of Social Strategy and Development for FUNimation Justin Rojas began with a specially recorded video message. Actor Bryce Papenbrook appeared on screen to announce that he would perform the role of Eren and expressed his regrets that he could not appear in person.
The crowd was raucous and excited as they were given the first public screening of the first three episodes of Attack on Titan. The fans sang along to the theme song and cheered loudly for the first appearance of literally every major character. One thing anime fans have in spades is enthusiasm. An encore presentation with two more episodes was screened on Sunday. The full series will release on June 3rd 2014.
Following the screening was a Q&A with cast members Mike McFarland, Josh Grelle, Matthew Mercer, and Trina Nishimura. They all expressed a keen interest in the project, though Mercer seemed intimidated by one fan saying he is now a sex symbol. His signing line earlier that day would certainly reinforce his popularity as hundreds of fans queued up though only one hundred were guaranteed to get their posters and DVDs signed. Grelle said it was exciting to see an anime taking a chance and deviating from the old trope of "harem shows with magic" which have dominated the industry. He also said the music drew him in as well.
McFarland and Mercer were both unacquainted with Attack on Titan prior to being cast but each said they binged on the entire series in one viewing because they were so drawn into the story and characters. McFarland warned that it's a gritty show but SO dark that some characters won't make it. When asked about casting, McFarland said that many key roles went to Los Angeles talent, as opposed to FUNimation stalwarts, because of amount of work that went into each session and that he actively wanted to bring in new people as much as possible. The actors were pushed hard to make sure the performances were the very best.
Nishimura had an admiration for her role as Mikasa, a character who is as strong or even stronger those around her. "The stereotype of the anime chick is changing," she said to applause, "It's not pantie shots and flying and sparkles."
Boston Comic Con welcomes actor Sam Witwer to our 2014 show! Sam stars as the vampire Aidan Waite on Syfy's original supernatural series Being Human. A remake of the original BBC show, this version is set right here in Boston and Sam's character has a long, looong history with the city. Sam's performance in the role won him a Gemini Award in 2011 for Best Performance by an Actor in a Continuing, Leading Dramatic Role.
Star Wars fans will recognize Sam as the voice of Starkiller from The Force Unleashed video games and Darth Maul on The Clone Wars. Plus he has appeared in recurring roles on several genre shows including Battlestar Galactica, Dexter, Smallville, and a cameo as the zombie in the tank in the very first episode of The Walking Dead. He also played Private Jessup in Frank Darabont's horror film The Mist. A Chicago native and a Juilliard-trained actor, Sam is also an accomplished musician who performs in the L.A. music scene with his band, The Crashtones.
Previously announced guests include Jason Momoa, Jewel Staite, James Marsters, Eve Myles, Simon Bisley, Amanda Conner, Adam Kubert, Jeff Smith, Greg Capullo, Danielle Corsetto, Carlos Pacheco, Jimmy Palmiotti, Eric Powell, Gail Simone, Stan Sakai, Scott Snyder, and many more! For the full guest list plus artist alley, exhibitor, and film fest registration please check out the Boston Comic Con website!
Online ticket purchases are available at the link! Tell your friends!
About Boston Comic Con:
The Boston Comic Con is a 100% independently run comic book show committed to bringing the biggest and best comic creators to New England. Run by fans for fans, Boston Comic Con is not affiliated with any other convention tour or corporate interests. Hosting over 120,000 square feet of vendors selling comic books, toys, posters, trading cards, and other pop culture memorabilia, this is a destination event for geeks of any stripe. Next year's convention will be held Friday August 8th, Saturday August 9th and Sunday August 10th at the Seaport World Trade Center, 200 Seaport Blvd, Boston, MA 02210. For more information please go to our website at www.bostoncomiccon.com and follow us on Twitter (@BostonComicCon) and Facebook!
Actor Ron Glass, best known for his role as Shepherd Book on the TV series Firefly and movie spin-off Serenity, appears at Krypton Comics on Saturday May 3, 2014 for Free Comic Book Day! Also known for his roles on Barney Miller and Rugrats, Mr. Glass has a long list of credits to his name, the most recent of which being a recurring role on Agents of SHIELD. Krypton Comics hosts a contest on their Facebook page to win a free autograph from Mr. Glass! Details at the link…
Krypton Comics
2819 South 125th Avenue #261, Omaha, NE 68144-3873
(402) 391-4131
Rob Lowe appears at Barnes & Noble on Wednesday April 9, 2014 at noon to sign his new memoir Love Life.
Author Event
Books are to be picked up at the host bookstore. The event line will form outside the front entrance of the store. No memorabilia please. No posed photography. Event guidelines are subject to change. Please follow the instructions of the events team.
Barnes & Noble
555 Fifth Avenue, New York, NY 10017
212-697-3048
Pendleton Ward, creator of Adventure Time and Bravest Warriors, appears courtesy of Scott McCloud and Austin Peay State University's Art Department and will present a visiting artist lecture on Friday March 28th at 7:00 pm in Sundquist 106a. Seating is limited and a ticket is required. Contact art@apsu.edu to reserve your seat.
Austin Peay State University
601 College St, Clarksville, Tennessee 37044
(931) 221-7011
Judy Greer appears at Book Soup on Thursday April 17, 2014 at 7:00 pm to discuss and sign her new memoir I Don't Know What You Know Me From: Confessions of a Co-Star.
About the book:
ou know Judy Greer, right? Wait, what was she in again? The Wedding Planner, 13 Going on 30, 27 Dresses, The Descendants. Yes, you totally recognize her. And, odds are, if you're like most women in America, you feel like she's already your friend. Thankfully, Greer has finally written a book of essays about all the moments, topics, observations, and confessions that you would hope to hear from your best friend. How a midnight shopping trip to CVS can cure all? What it's like to have stepchildren? And how she "really" feels about her mother? Yes, it's all in there. But Judy Greer isn't just a regular friend-she's a celebrity friend. Want to know which celebs she's peed next to? Or what the Oscars were actually like? Or which hot actor gave her father a Harley Davidson? Don't worry–that's included, too. Besides being laugh-out-loud funny, you'll love her because she makes us genuinely feel like she's one of us. Because even though she sometimes has a stylist and a make-up artist, she still wears (and hates!) Spanx. Because she starts her book like this: "This is who I am. This is what I think about things. This is stuff that happened to me, that could have just as easily have happened to you. I'm not that special, and we're probably not that different. I think I am really lucky to be where I am in life, but I've never really lost that feeling that I don't fit in, and if you have, will you please email me and tell me how you did it? I'm serious."
About the Author
Judy Greer was born in Detroit and studied at The Theatre School, DePaul University's prestigious theater conservatory program. She is one of the most prolific actresses of her time, appearing to date in over eighty roles across film and television. Greer recently starred in the Oscar-winning film The Descendants and will next be seen in the remake of Carrie. No stranger to the small screen, she voices Cheryl (Carol) Tunt on the cult hit Archer and can currently be seen in Arrested Development as Kitty Sanchez. On stage, Greer recently made her Broadway debut in Dead Accounts. She stars in her own Yahoo! series called Reluctantly Healthy. Greer currently resides in Los Angeles.
Book Soup
8818 Sunset Blvd, W. Hollywood, CA 90069
310.659.3110

The cast of Marvel's Agents of S.H.I.E.L.D. Photo by Kevin Parry.
Marvel's Agents of S.H.I.E.L.D. EPs Jeffrey Bell, Maurissa Tancharoen, and Jed Whedon, along with cast members Clark Gregg, Elizabeth Henstridge, Chloe Bennet, Iain De Caestecker, and Brett Dalton spoke to the media at Paleyfest 2014, and Convention Scene's own Richard Oh was there.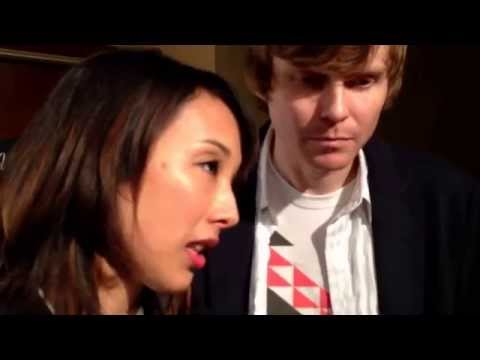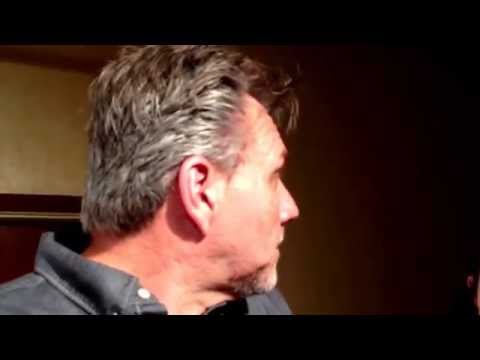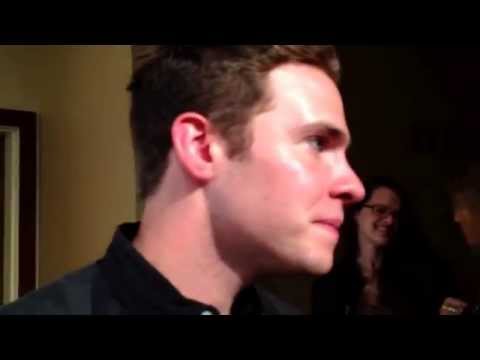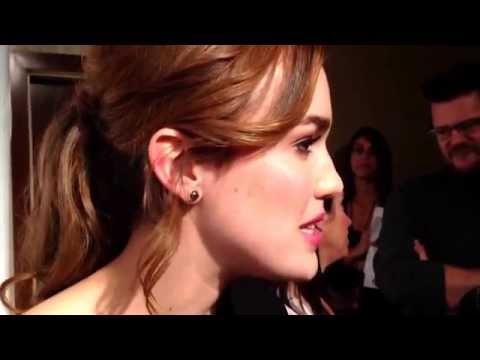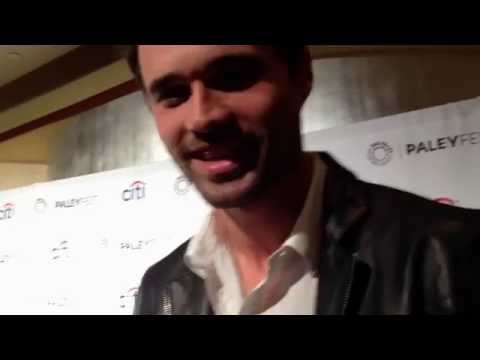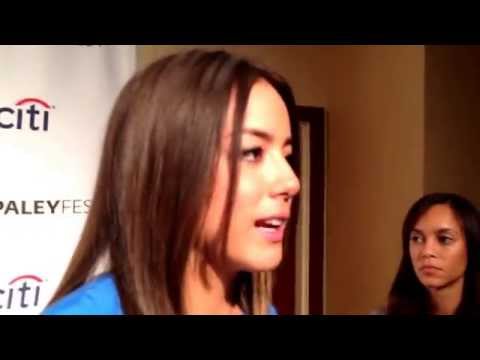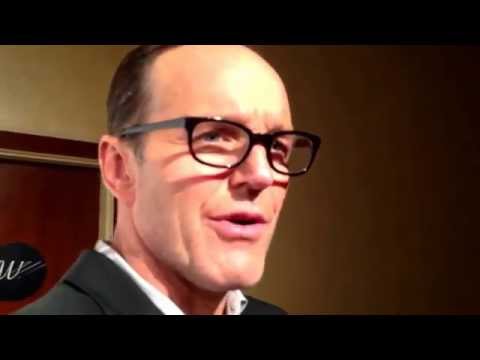 Press Release:
FAN EXPO VANCOUVER™ GATHERS GEEKS AND SUPERHEROES
Freddy Krueger to The Walking Dead alum added to the star-studded line-up
Vancouver, BC (March 19, 2014) – FAN EXPO Vancouver™ will mark its third year by delivering a fan-tastic Easter Break escape for geeks and superheroes of all ages. The celebration of comics, sci-fi, horror, anime, and gaming returns April 18-20, 2014 at the Vancouver Convention Centre.
In the wise words of Jedi Master Yoda "Do or do not, there is no try." At FAN EXPO Vancouver™ fans can 'do' it all: Q&A's with celebrities and industry pros, sketch duels, photos opportunities with the entire Star Wars 501st Legion crew, retail and exhibitor areas bursting with rare comics and collectibles to the latest nerd-wear and tech-gear, and gatherings of fellow minded superheroes in and out of disguise (Batman or Bunny costume optional).
"FAN EXPO is the perfect playground for pop culture fans of all ages and this year we made it bigger for Vancouver fans," says FAN EXPO HQ President, Steve Menzie. "We added 50% more space and a third day so our fans can enjoy even more of the fandom they are so passionate about."
FAN EXPO VANCOUVER™ GUESTS INCLUDE:
KARL URBAN (Almost Human; Star Trek)
STEVEN YEUN (The Walking Dead)
BRUCE CAMPBELL (Army of Darkness; Evil Dead)
ROBERT ENGLUND (A Nightmare on Elm Street)
STEPHEN AMELL (Star of Arrow)
ELIZA DUSHKU (Angel; Buffy the Vampire Slayer; Dollhouse)
GIANCARLO ESPOSITO (Breaking Bad; Revolution)
RAY PARK (G.I. Joe; Star Wars Episode I)
CHARISMA CARPENTER (Angel; Buffy the Vampire Slayer)
JON HEDER (Napoleon Dynamite; Blades of Glory)
MICHAEL ROSENBAUM (Smallville)
BRUCE BOXLEITNER (Babylon 5; Tron)
JOHN DE LANCIE (Star Trek: The Next Generation)
MORENA BACCARIN (Serenity/Firefly; Homeland)
TOM FELTON (Harry Potter)
BILLY BOYD (Lord of the Rings)
For the complete list of guests, info and tickets, visit our website at http://jivecommunications.us5.list-manage1.com/track/click?u=2f3e3a68691554962f3e63fb8&id=d9ccc6a1d5&e=28ad5431a1
FAN EXPO Vancouver™ is a comics, sci-fi, horror, anime, and gaming event featuring exciting family-friendly activities. 2014 Celebrity Guests include Karl Urban (Star Trek), Steven Yeun (The Walking Dead), Bruce Campbell (Army of Darkness), Stephen Amell (Arrow), Robert Englund (Nightmare on Elm Street), and Giancarlo Esposito (Breaking Bad), and more! FAN EXPO Vancouver™ is now a three-day pop culture extravaganza April 18-20, 2014 at the Vancouver Convention Centre, Vancouver, BC.
FAN EXPO HQ is the largest entertainment convention group in the country and one of the largest in the world. Collectively it hosts almost 250,000 fans annually at FAN EXPO Canada™, FAN EXPO Vancouver™, FAN EXPO Regina™; Toronto ComiCon, Dallas Comic Con, Dallas Sci-Fi Expo, and Dallas Fan Days presented by FAN EXPO.