Dennis Lehane, Author/Screenwriter of such titles as Mystic River, Gone Baby Gone, and Shutter Island will appear at the Jean Cocteau Cinema on Saturday September 13, 2014 at 6:00 PM to read from his latest book, The Drop. The reading will include an interview followed by Q&A.
The Drop has been adapted to film and is the basis for the movie of the same title that is being released September 12th of this year by Fox Searchlight Pictures. Dennis Lehane wrote the screenplay for The Drop film which stars Tom Hardy and the late James Gandolfini. As expected Mr. Lehane will also introduce a unique screening of the The Drop film which opens in theaters nationwide the day prior.
The Drop – "Three days after Christmas, a lonely bartender looking for a reason to live rescues an abused puppy from a trash can and meets a damaged woman looking for something to believe in. As their relationship grows, they cross paths with the Chechen mafia; a man grown dangerous with age and thwarted hopes; two hapless stick-up artists; a very curious cop; and the original owner of the puppy, who wants his dog back. . . ."
In addition to having written several novels that were subsequently adapted to film, Dennis Lehane, has written multiple teleplays and serves as a creative consultant and writer for the HBO's Boardwalk Empire. He formerly served as a staff writer for the award-winning HBO series The Wire. For his work on The Wire he received a WGA Award for "Best Dramatic Series" and an Edgar Award for "Best Television Feature/Mini-Series Teleplay."
Tickets available at the link…
Jean Cocteau Cinema
418 Montezuma Ave Santa Fe NM 87501
(505) 992-8783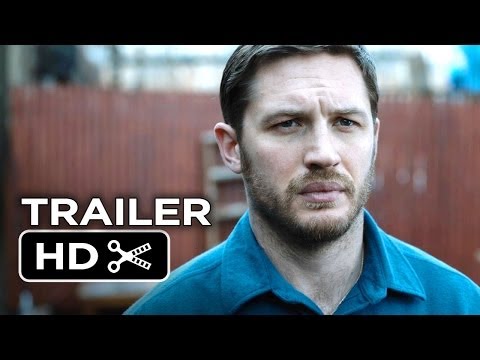 Actor/writer/musician Jason Segel (How I Met Your Mother, The Muppets) visits The Grove on Saturday September 20, 2014 at 2:00 PM to discuss and sign his hilariously frightening middle-grade novel, Nightmares!, the first book in a trilogy about a boy named Charlie and a group of kids who must face their fears to save their town.
Special Instructions
This is a wristbanded signing. Please check with the store for complete event guidelines.
Barnes & Noble – The Grove at Farmers Market
189 The Grove Drive Suite K 30, Los Angeles, CA 90036
323-525-0270
Danielle Fishel, Topanga on Boy Meets World and its spinoff Girls Meets World, appears at Bookends on Tuesday, September 9th at 6:00 pm to sign her new memoir!
Appearing authors will only autograph books purchased at Bookends and must have valid Bookends Receipt.
Availability & pricing for all autographed books subject to change.
Bookends cannot guarantee that the books that are Autographed will always be First Printings.
Autographed books purchased at Bookends are non-returnable.
While we try to ensure that all customers coming to Bookends' signings will meet the author and get their book signed, we cannot guarantee that all attendees will meet the author, or that all books will be signed.  We cannot control  inclement weather, author travel schedules or authors who leave signings prematurely.
Bookends
211 E. Ridgewood Avenue, Ridgewood, NJ 07450
201-445-0726
TONIGHT! It's the Original Cast Photo Op! ON SALE! These are limited to JUST 50!
The photo is just $495 and goes on sale at 9 pm Eastern/8 pm Central time!
www.walkerstalkercon.ticketleap.com/lincoln-photos
Remember, if you get put into the waiting room, you're already too late!
Harvard Book Store welcomes multi-talented actor, writer, and musician JASON SEGEL appears at the First Parish Church on Friday September 12th at 7:00 PM for a reading and signing of his hilariously frightening middle-grade novel Nightmares! Tickets on sale online only at jasonsegel.eventbrite.com.
Nightmares! is the first book in a trilogy about a boy named Charlie and a group of kids who must face their fears to save their town, co-written with New York Times bestselling author Kirsten Miller.
Sleeping has never been so scary. And now waking up is even worse!
Charlie Laird has several problems.
1. His dad married a woman he is sure moonlights as a witch.
2. He had to move into her purple mansion, which is NOT a place you want to find yourself after dark.
3. He can't remember the last time sleeping wasn't a nightmarish prospect. Like even a nap.
What Charlie doesn't know is that his problems are about to get a whole lot more real. Nightmares can ruin a good night's sleep, but when they start slipping out of your dreams and into the waking world—that's a line that should never be crossed.
And when your worst nightmares start to come true . . . well, that's something only Charlie can face. And he's going to need all the help he can get, or it might just be lights-out for Charlie Laird. For good.
First Parish Church
1446 Massachusetts Ave, Cambridge, MA 02138
(617) 876-7772
Award-winning songwriter Paul Williams and well-known TV and film writer Tracey Jackson team up to discuss their collaboration, Gratitude and Trust: Six Affirmations That Will Change Your Life at Barnes & Noble on Thursday September 18, 2014 at 7:00 PM!
Barnes & Noble
2289 Broadway, New York, NY 10024
212-362-8835
Carl Reiner appears at Book Soup to sign his new memoir on Monday September 15, 2014 at 7:00 PM!
Press Release:
The amazing thing about the human memory is that, just when one thinks one has recalled everything worth recalling, the memory regenerates itself and serves up a whole new eminently worthy batch. At least that's how it works when you're dealing with the legendary mind of Carl Reiner. In his 2013 memoir, I Remember Me, Carl treated us to ninety years of professional and personal anecdotes, ranging from witty, weird and heartwarming to insightful, informative, and always funny usually a combination of at least two, sometimes three or four, of the aforementioned. Carl had taken us on a nostalgic trip through every corner, every nook and cranny, of his life. Or so we thought. But over the next two years, new old memories kept coming and coming and coming until, before too long, another book was born. (Random Content)
Event Guidelines:
-The first 60 people to purchase I Just Remembered by Carl Reiner at Book Soup on September 15th will be issued a wristband which will allow them entry into the store for the discussion.
-An overflow crowd will be held outside and will join the line once the book signing starts.
-Photos from the line are okay. No posed photos.
-No memorabilia will be signed.
Book Soup
8818 Sunset Blvd, W. Hollywood, CA 90069
310.659.3110
Nick Offerman (Parks & Recreation's Ron Swanson) appears at Barnes & Noble in conversation with Sarah Vowell on Friday September 12, 2014 at 7:00 PM!
Special Instructions
Priority seating begins at 5:00 pm; call the store for details on how to obtain priority seating. Event space is located on the 4th floor.
Barnes & Noble – Union Square
33 East 17th Street, New York, NY 10003
212-253-0810
Welcome musician, writer and actor Jason Segel (How I Met Your Mother, The Muppets) as he signs his new book Nightmares on Tuesday September 9, 2014 at 4:00 PM. Must purchase book at Barnes & Noble Tribeca for entry. Call store for details.
Barnes & Noble – Tribeca
97 Warren Street, New York, NY 10007
212-587-5389
TARA REID will make her very first Spooky Empire appearance this October in Orlando, FL!

TARA REID's resume of films includes American Pie, Urban Legend, A Return to Salems Lot, The Crow: Wicked Prayer, The Big Lebowski and of course her most popular appearance of late the Sharknado films, Part 1 and 2 and rumored Sharknado 3!

TARA is ready to party with all of you at Spooky Empire's Ultimate Horror Weekend,
October 24-26, 2014 at the DoubleTree @ Universal Studios. 

Get your advance tickets today, VIP Packages will be selling out quickly!