Lena Dunham appears at Barnes & Noble in Union Square on Tuesday September 30, 2014 at 7:00 PM to sign Not That Kind of Girl: A Young Woman Tells You What She's "Learned"
Special Instructions
A limited amount of wristbands for attendance will be distributed. Event space seating will open at 5:00 pm on 4th floor. Priority seating with book purchase. Seating and standing room capacity is limited by law.
Barnes & Noble – Union Square
33 East 17th Street, New York, NY 10003
212-253-0810
Neil Patrick Harris, Tony and Emmy Award-winning performer appears at Barnes & Noble to sign copies of his memoir Neil Patrick Harris: Choose Your Own Autobiography on Monday October 20, 2014 at 7:00 PM!
Special Instructions
The event is free; however, a ticket will be required to get your book signed. Ticket distribution will begin on Friday, October 17. Please call the store for more details.
Barnes & Noble – Coronado Mall
6600 Menaul Blvd NE, Albuquerque, NM 87110
505-883-8200
LeVar Burton, host of Reading Rainbow and star of Star Trek: The Next Generation, appears for an incredible reading and signing at Barnes & Noble at The Grove on Thursday, October 16 at 7:00 pm. (NOTE: This is a wristbanded signing.)
Barnes & Noble – The Grove at Farmers Market
189 The Grove Drive Suite K 30, Los Angeles, CA 90036
323-525-0270
September 22, 2014 by Colin Solan
Filed under Animation, California, Movies, New Jersey, New York, Other, Science Fiction and Fantasy, Signing and Appearance Profiles, Television, Top Stories
Ron Perlman, star of Sons of Anarchy, Pacific Rim, and Hellboy, goes on tour to sign his new memoir:  Easy Street!
Tuesday, September 30th at 6:00 PM
Bookends
211 E. Ridgewood Avenue, Ridgewood, NJ 07450
201-445-0726
Wednesday, October 1st at 7:00 pm
Thursday, October 2nd at 7:00 pm
Book Revue
313 New York Avenue, Huntington, NY 11743
631-271-1442
Tuesday, October 7th at 6:00 PM
Book Soup
8818 Sunset Blvd, W. Hollywood, CA 90069
310.659.3110
Wednesday October 8th at 7:00 PM

Barnes & Noble – Union Square
33 East 17th Street, New York, NY 10003
212-253-0810
Gillian Anderson appears at Mysterious Galaxy on Tuesday October 14, 2014 at 7:00 pm to sign A Vision of Fire!
This is a numbered event – numbers for the signing line are free with the purchase of A Vision of Fire from Mysterious Galaxy, available October 7th, starting at 10 AM!
If you are planning to attend the event, please do not place your order through the web site as all such orders are processed after the event. Instead, please contact the store and purchase the book on or after the on-sale date.
The first novel from iconic X-Files star Gillian Anderson and New York Times bestselling author Jeff Rovin: a science fiction thriller of epic proportions.
Renowned child psychologist Caitlin O'Hara is a single mom trying to juggle her job, her son, and a lackluster dating life. Her world is suddenly upturned when Maanik, the daughter of India's ambassador to the United Nations, starts speaking in tongues and having violent visions. Caitlin is sure that her fits have something to do with the recent assassination attempt on her father—a shooting that has escalated nuclear tensions between India and Pakistan to dangerous levels—but when teenagers around the world start having similar outbursts, Caitlin begins to think that there's a more sinister force at work.
In Haiti, a student claws at her throat, drowning on dry land. In Iran, a boy suddenly and inexplicably sets himself on fire. Animals, too, are acting irrationally, from rats in New York City to birds in South America to ordinary house pets. With Asia on the cusp of nuclear war, Caitlin must race across the globe to uncover the mystical links among these seemingly unrelated incidents in order to save her patient—and perhaps the world.
About the Author
Gillian Anderson is an award-winning film, television, and theatre actress whose credits include the roles of Special Agent Dana Scully in the long-running and critically acclaimed drama series, The X-Files, ill-fated socialite Lily Bart in The House of Mirth, and Lady Dedlock in the BBC production of Charles Dickens's Bleak House. She is currently playing the role of Dr. Bedelia Du Maurier in Hannibal and is a costar on the television thriller, Crisis. She currently lives in the UK with her daughter and two sons.
Mysterious Galaxy Books
7051 Clairemont Mesa Blvd, San Diego, CA 92111
Neil Patrick Harris appears at Barnes & Noble to sign Choose Your Own Autobiography on Tuesday October 14, 2014 at 7:00 PM!
Special Instructions
Please ask any bookseller about requirements for priority seating for this event. Event space seating will open at 5:00 pm on the 4th floor.
Barnes & Noble – Union Square
33 East 17th Street, New York, NY 10003
212-253-0810
Aerosmith guitarist Joe Perry appears to present his new memoir on Thursday, October 9 at 6:00 pm at the Coolidge Corner Theatre
Press Release:
In the tradition of the mega-bestseller Life by Keith Richards, Aerosmith's Joe Perry opens up for the first time about the wild, inside story of his life in the legendary band he cofounded in 1970—which is still going strong today. In Rocks, Joe Perry exposes his unrepentant, unbridled life as the lead guitarist of Aerosmith. He delves deep into his volatile, profound, and enduring relationship with singer Steve Tyler and reveals the real people behind the larger-than-life rock-gods on stage. The nearly five-decade saga of Aerosmith is epic, at once a study in brotherhood and solitude that plays out on the killing fields of rock and roll.
Tickets are $35 each and include one copy of Rocks on sale at the link. Joe Perry will only sign copies of Rocks purchased at Brookline Booksmith.
Coolidge Corner Theatre 
290 Harvard Street, Brookline, MA 02446-2908
617-566-6660
Actor Gethin Anthony (Renly Baratheon – Game of Thrones) appears along with Director Mark Raso to introduce a sneak preview screening of their film Copenhagen at the Jean Cocteau Cinema Wednesday September 24th at 6:00 PM!
Jean Cocteau Cinema
418 Montezuma Ave Santa Fe NM 87501
(505) 992-8783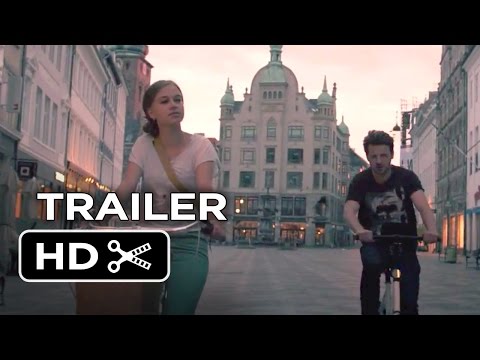 Lauren Beukes appears at Porter Square Books to sign her new book, Broken Monsters, in conversation with novelist Joe Hill on Tuesday, September 23rd at 7:00 pm!
Press Release:
A criminal mastermind creates violent tableaus in abandoned Detroit warehouses in Lauren Beukes's new genre-bending novel of suspense.
Detective Gabriella Versado has seen a lot of bodies. But this one is unique even by Detroit's standards: half boy, half deer, somehow fused together. As stranger and more disturbing bodies are discovered, how can the city hold on to a reality that is already tearing at its seams?
If you're Detective Versado's geeky teenage daughter, Layla, you commence a dangerous flirtation with a potential predator online. If you're desperate freelance journalist Jonno, you do whatever it takes to get the exclusive on a horrific story. If you're Thomas Keen, known on the street as TK, you'll do what you can to keep your homeless family safe–and find the monster who is possessed by the dream of violently remaking the world.
If Lauren Beukes's internationally bestselling The Shining Girls was a time-jumping thrill ride through the past, her Broken Monsters is a genre-redefining thriller about broken cities, broken dreams, and broken people trying to put themselves back together again.
Lauren Beukes writes novels, comics, and screenplays. She's the author of the critically-acclaimed international best-seller, The Shining Girls, about a time traveling serial killer, Zoo City, a phantasmagorical Joburg noir which won the 2011 Arthur C Clarke Award, the neo political thriller, Moxyland. She worked as a journalist and as show runner on one of the South Africa's biggest animated TV shows, directed an award-winning documentary and wrote the New York Times best-selling graphic novel, Fairest: The Hidden Kingdom. She lives in Cape Town, South Africa.
Joe Hill is the author of three novels, Heart-Shaped Box, Horns, and NOS4A2, as well as a prize-winning collection of stories, 20th Century Ghosts. He also wrote a pair of comics: Locke & Key and Wraith (which ties into the world of NOS4A2). Some nice people gave him an Eisner Award for his work in funny books, which is a great honor, even if "funny" probably doesn't do a good job of describing the kinds of things that happen in the comics.
Porter Square Books
25 White Street, Cambridge, MA 02140-1413
617-491-2220
September 16, 2014 by Joe Fauvel
Filed under Collectibles, Comic Books, Convention News, Cosplay, Florida, Gaming, Horror, Movies, Science Fiction and Fantasy, Television, Video Games, Webcomics
"Where's Carl?" He'll be at Spooky Empire's Ultimate Horror Weekend, Saturday, Oct 25th (ONE DAY ONLY) in Orlando, FL.
CHANDLER RIGGS has just been added to our guest list along with cast members of The Walking Dead.
Visit our website www.spookyempire.com for advance discount tickets and VIP Packages!