Author, actor and literacy advocate LeVar Burton (Reading Rainbow, Roots, Star Trek: The Next Generation) appears at Barnes & Noble on Saturday December 20, 2014 at 11:00 AM to read his new children's book and sign copies.
Barnes & Noble – Media City Center
Burbank Town Center, 731 N San Fernando Blvd., Burbank, CA 91502
818-558-1383
Ron Baxley, Jr. signs at Planet Comics on Saturday, December 6th from noon till 3:00 p.m.
Planet Comics
2704 N Main Street, Anderson, SC 29621
(864) 261-3578
Writer Kate Leth (Adventure Time, Bravest Warriors) appears at Thrillema on Friday, December 12th at 8:00 PM for a screening of Edward Scissorhands and to sign the new IDW comic. This is a FREE screening. To reserve your seat, pick up a ticket at Strange Adventures Comix & Curiosities.
The Thrillema
1747 Summer Street, Halifax, Nova Scotia B3H 3A6
Nancy Collins appears at Atlantis Games & Comics on Saturday, December 6th JANUARY 10, 2015 from noon till 3:00 pm to sign comics, including her new graphic novel Sunglasses After Dark!
Atlantis Games & Comics
9649 1st View Street, Norfolk, VA 23503
Gabriel Hardman and Corinna Bechko (Savage Hulk, Star Wars: Legacy, Planet of the Apes, Deep Gravity) appear at Orbital Comics for a very special signing on Wednesday, December 3rd from 5:00 – 7:00 PM!
Orbital Comics
8 Great Newport Street, London WC2H 7JA, United Kingdom
020 7240 0591
The trailer will be showing with every movie playing at these theaters over the weekend.
AZ PHOENIX HARKINS TEMPE MARKETPLACE
CA LOS ANGELES AMC CENTURY CITY
CA LOS ANGELES Indep EL CAPITAN
CA IRVINE REGAL SPECTRUM IRVINE 21
CA SAN FRANCISCO AMC METERON 16
CA SAN JOSE CINEMARK OAKRIDGE 20
CA SAN DIEGO REGAL MIRA MESA 18
CAN TORONTO CPX YOUNGE & DUNDAS
CAN VANCOUVER CPX RIVERPORT
CO DENVER AMC WESTMINSTER 24
DC WASH D.C AMC TYSONS CORNER 16
FL MIAMI CARMIKE PARISIAN 20
GA ATLANTA REGAL ATLANTIC STATION
IL CHICAGO REGAL CITY NORTH
MA BOSTON AMC BOSTON COMMONS 19
MI DETROIT CINEMARK SHOWCASE 20
MN MINNEAPOLIS AMC SOUTHDALE
MO KANSAS CITY AMC STUDIO 30
NY NEW YORK AMC LINCOLN SQUARE 12
NY NEW YORK REGAL UNION SQAURE
OH CLEVELAND CINEMARK CINEMARK 24
PA PHILADELPHIA REGAL WARRINGTON 22
TN NASHVILLE CARMIKE THOROUGHBRED 20
TN KNOXVILLE REGAL PINNACLE
TX DALLAS CINEMARK PLANO 20
TX HOSTON REGAL MARQ*E STADIUM 23
TX AUSTIN ALAMO ALAMO S LAMAR
UT SALT LAKE CITY CINEMARK CINEMARK 24 WJ
WA SEATTLE REGAL THORNTON PLACE 14
WI MILWAUKEE MARCUS BROOKFIELD 16
StarWars.com says, "Following this weekend, the tease can be seen in theaters around the world this December." Considering December begins on Monday, it's highly likely the trailer will also be distributed online next week
Check it out in all its glory!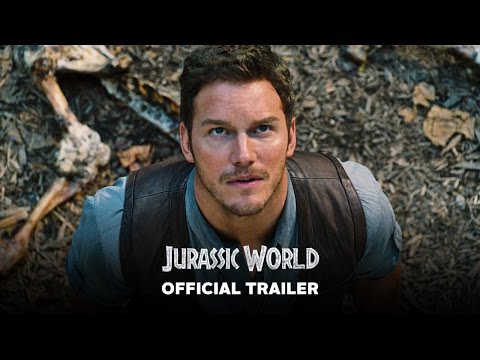 Media Guest Announcement:
MegaCon is pleased to announce that Norman Reedus (The Walking Dead and The Boondock Saints) will be attending MegaCon 2015. Mr. Reedus is scheduled to attend all 3 days of MegaCon 2015.
For more on Megacon visit their website
Media Guest Announcement:
MegaCon is pleased to announce that Jon Bernthal and Sarah Wayne Callies (The Walking Dead) will be attending MegaCon 2015. Mr. Bernthal and Ms. Callies are scheduled to attend all 3 days of MegaCon 2015.
For more on Megacon check out their website
Billy Boyd, who played the hobbit Pippin in The Lord of The Rings, has a song on the soundtrack for The Hobbit: The Battle of the Five Armies. Meet Billy Boyd on Wednesday, December 10, 2014 at 6:00 PM when he performs when he performs live and signs copies of the soundtrack from THE HOBBIT: THE BATTLE OF THE FIVE ARMIES. Please check with the store for further guidelines.
(PLEASE NOTE: This is a wristbanded signing.)
Barnes & Noble – The Grove at Farmers Market
189 The Grove Drive Suite K 30, Los Angeles, CA 90036
323-525-0270